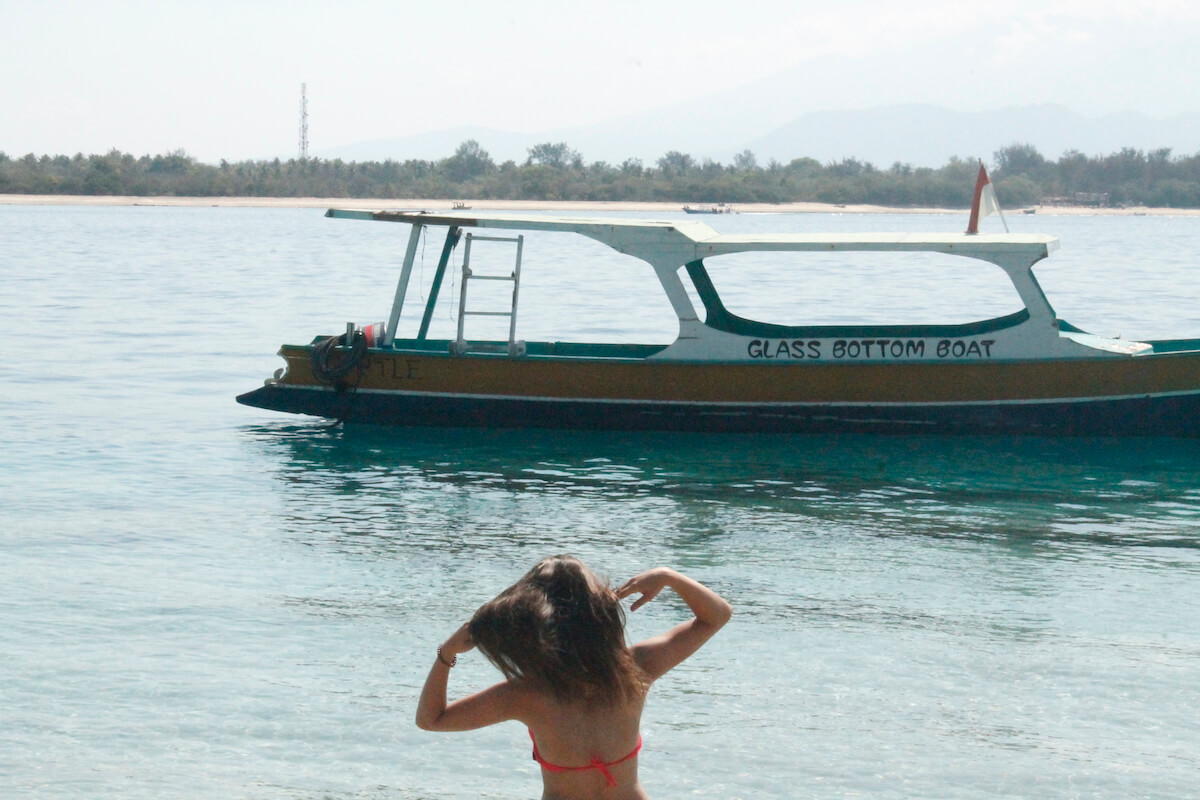 Gili islands are my new definition of Paradise, and my new destination on the top of the MUST VISIT AGAIN list.
One day and a half in Gili T wasn't definitely enough time. There are three of them, Gili Trawangan, the one we stayed and more touristic, Gili Air and Gili Meno. You can see the other island coast from the beach. Gili Trawangan is also where the majority of hostels, hotels and diving tours are located, and the party.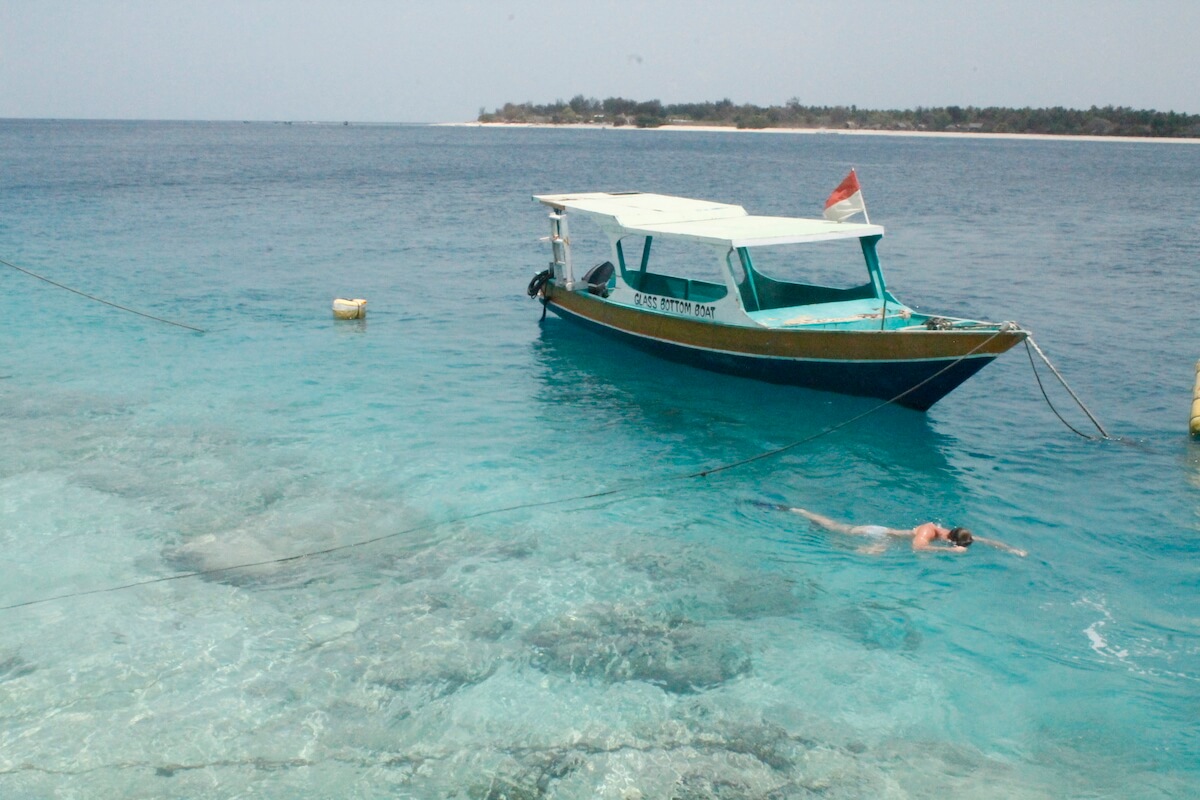 We arrived there after two hours in a ferry and decided to stay in the hostel. After that, we got changed and went to the beach. All the beaches had little boats near them, and lots of death coral in amazing shapes in the sand. The coral is protected and you cannot take any piece with you.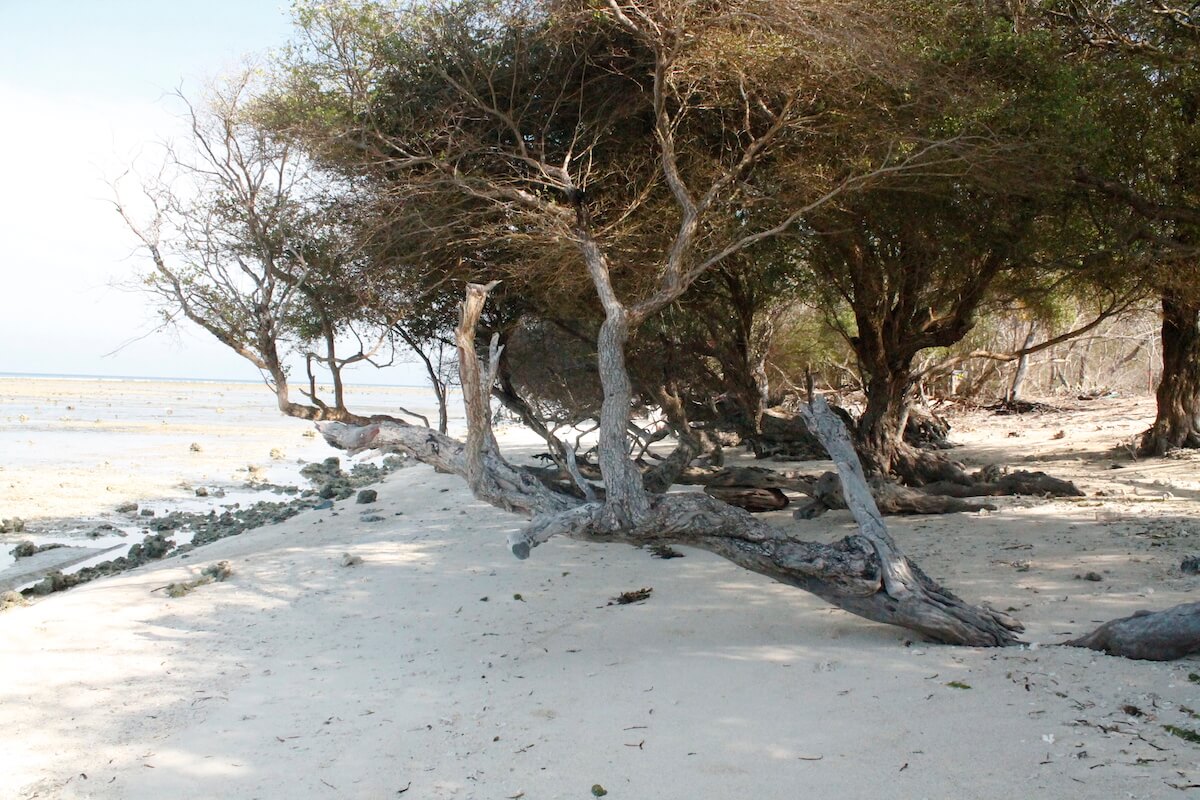 We enjoyed a really good meal for 4$ in a cool restaurant by the sand, and then it started to pour rain. Like 5 hours of heavy rain. The island was covered in 20 cm of water when we were able to go out again. We were basically walking barefoot because there was no point in walking with flip-flops.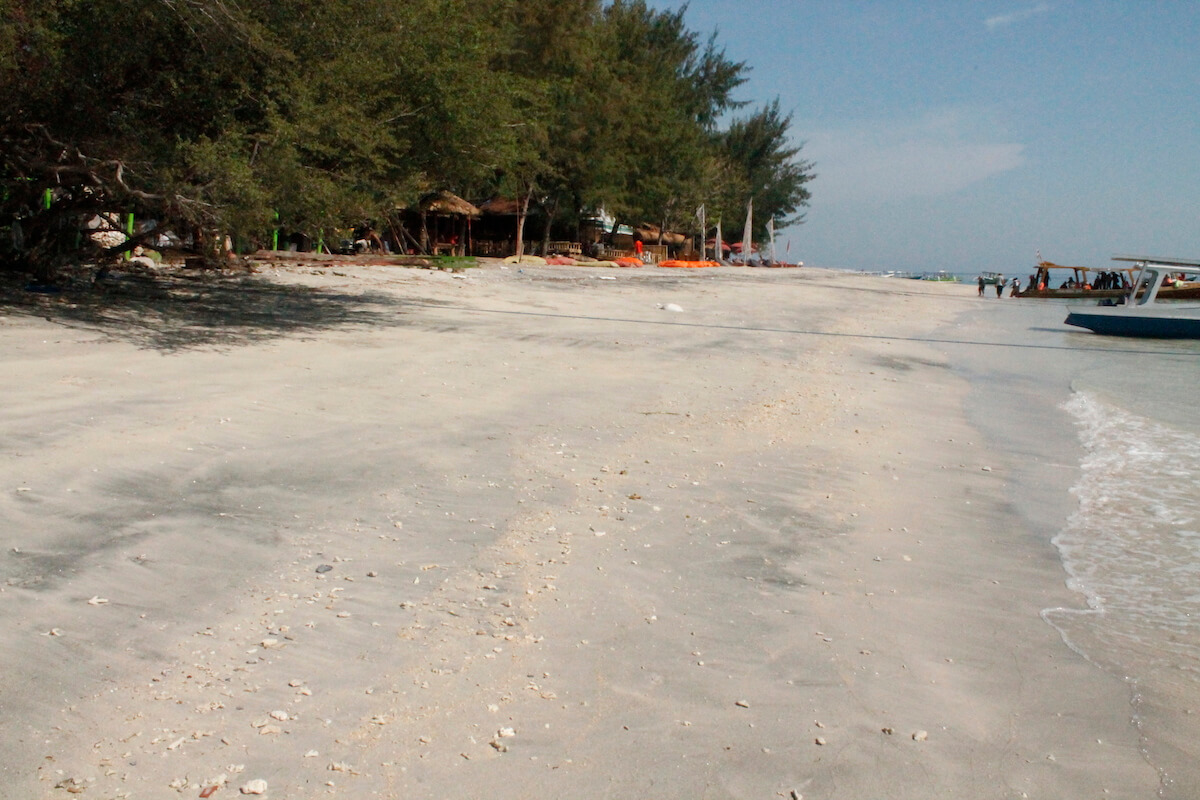 That night we drank at the hostel (2dollar cigarretes, 2.5 dollar beer and 3.5 dollars the big beer, 2 dollars shots and 4 dollar spirits) with everyone that we met, and we were to Jungle Bar. Next day we woke up at 6:30 to rent bicycles and bike around the island. It takes you 1 hour and 15 minutes approximately, and you can stop and take pictures.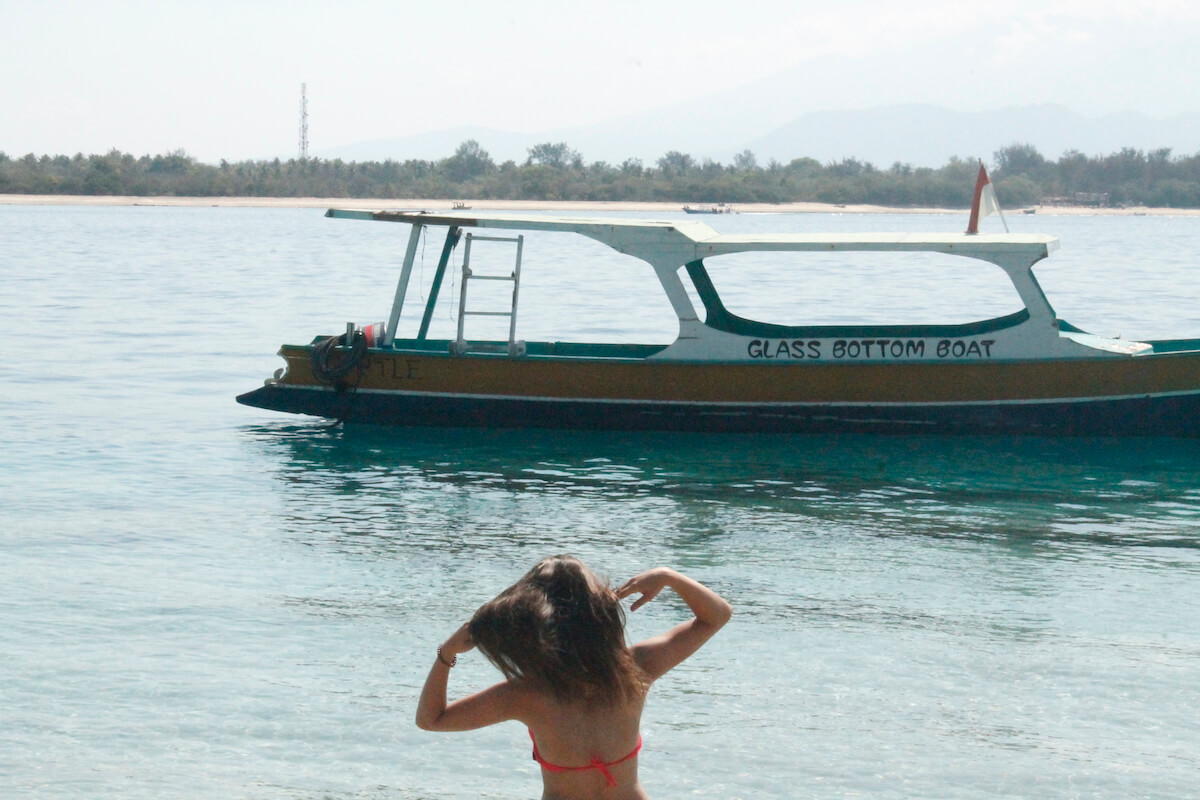 There are three places where the path is so sandy that the bicycle can't run, so we had to walk with them, but was worth it. Also with the heat in that climate, doing the sport so early in the day made it better. During my short stay in the island, I also got sunburnt for the first time in my life.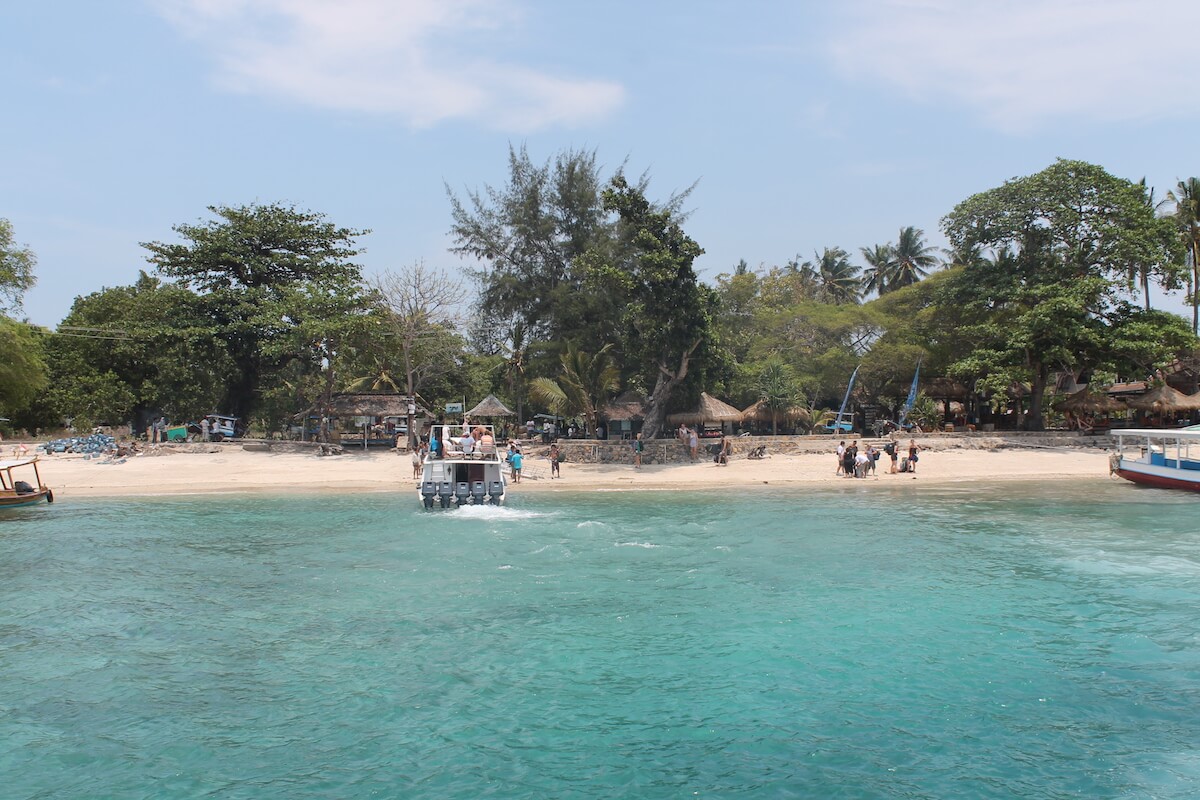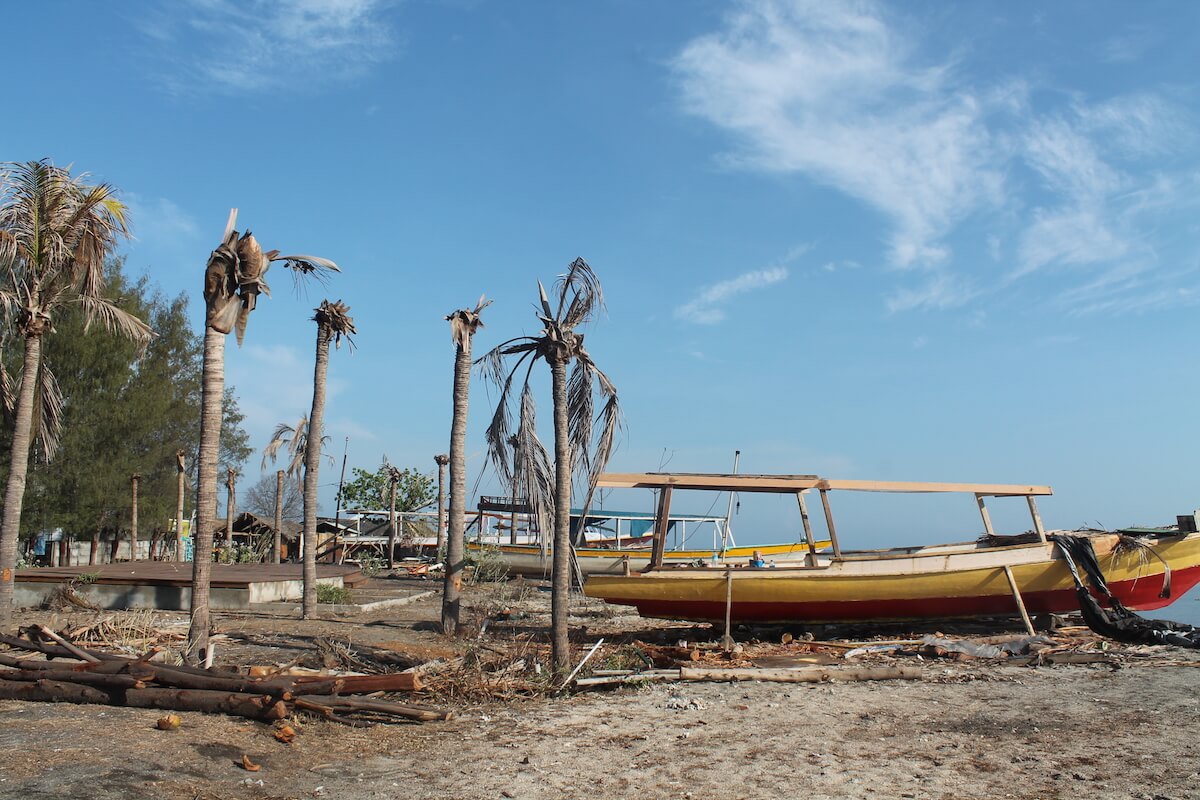 While waiting for the ferry, both in Bali and Gili, I met this Indonesian man living in the Netherlands. He that explained me the meaning of Jam Karet. Means elastic time in Indonesian, and they used it a lot every time they have to wait for something. We had to wait almost 3 hours at the beach to get the ferry back to Bali. They think "it's time well inverted, not wasted".