I've heard about UMF a million times. I've dreamed about going to Ultra Miami (that also happens to take place around my birthday). With a couple of friends we even decided two weeks before Ultra Croatia 2015 to fly there (and obviously the flights were ridiculously expensive, so we postponed it). So from the first moment I knew I would be living in Cape Town when the Ultra SA would happen, I knew I wanted to go. I had to tick it off my bucket list.
Convincing my new friends to come with me was the only issue, and almost when I lost all my hope (about two weeks before the festival) a new group of girls moved to the house and told me they were going. That's all the encouragement I needed to buy the tickets.
Wait, I didn't need encouragement with a line up like this:
I love the music. I've already seen some of the head liners on other festivals, so the "eat sleep rave repeat" was in my head whilst buying the tickets.
Standing in a crowd of people, in 35 degrees, the sun is warming you a little too much and you are drinking and dancing your ass off, it is a great way of getting dehydrated. Drink water! A water bottle costs close to nothing and you have a tap to close it and dance while you're not drinking. Also, put sunscreen, like loads of it. Don't forget to ask someone to put it on your back when you're in the rush of getting ready. It could happen than you get sunburned on you back featuring you backless crop top silhouette. Yes, that happened to me.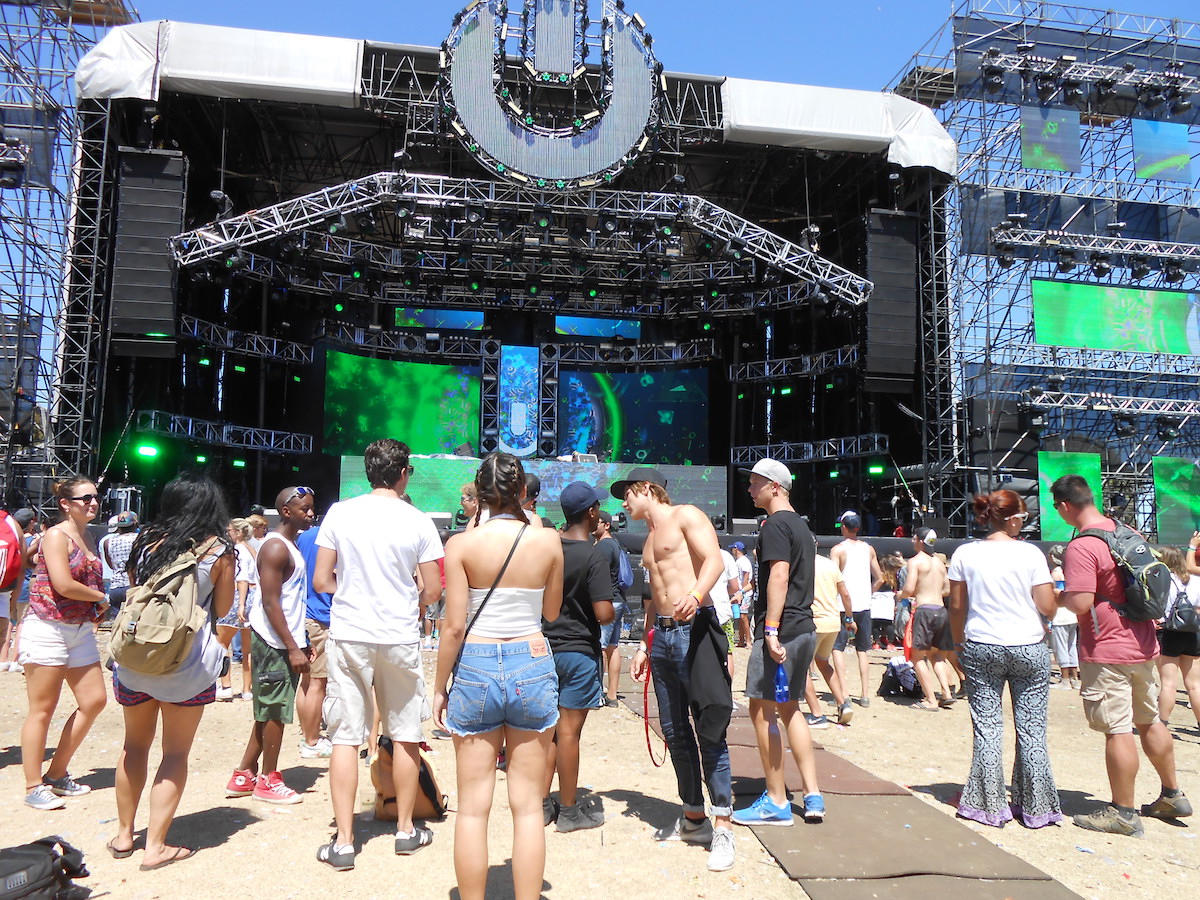 We had the day of our lives, and on one of the first sets we were listening to, we created a photo-chain. My friends and I posed for a picture, asking a random guy to take it for us. Then, we motioned so he will pass the phone to another random and get in the pictures. I have about 30 pictures with more people every time. It was quite fun.
People in festivals are really nice. Everyone wants to enjoy their time. Some go to get only drunk. Other people to take the best selfies and some to dance like no one is watching. The last three hours I got lost from my friends and was on the first row of the Resistance stage. I danced with a group of internationals and another group of South Africans. The love for the music we were enjoying got us together, and we all had a really good time.
Now I can say I've been to Ultra. Until next one #Ultranauts #UltraSA2016