Now that my official one year anniversary of living here is around the corner, I wanted to make a post about some incredible things to do in Cape Town. I first came here for an internship and, before I officially moved, came back for some other shorter periods, a couple of months at a time. It is clear through my actions that I love this city and below are just some of the best attractions and activities that you should consider when you visit the mother city.
1. Table Mountain
Table Mountain is the jewel of the Crown (that is, Cape Town ?). The mountain overlooks the city and creates so much charisma? that everyone living in or visiting the mother city uses it to orient themselves.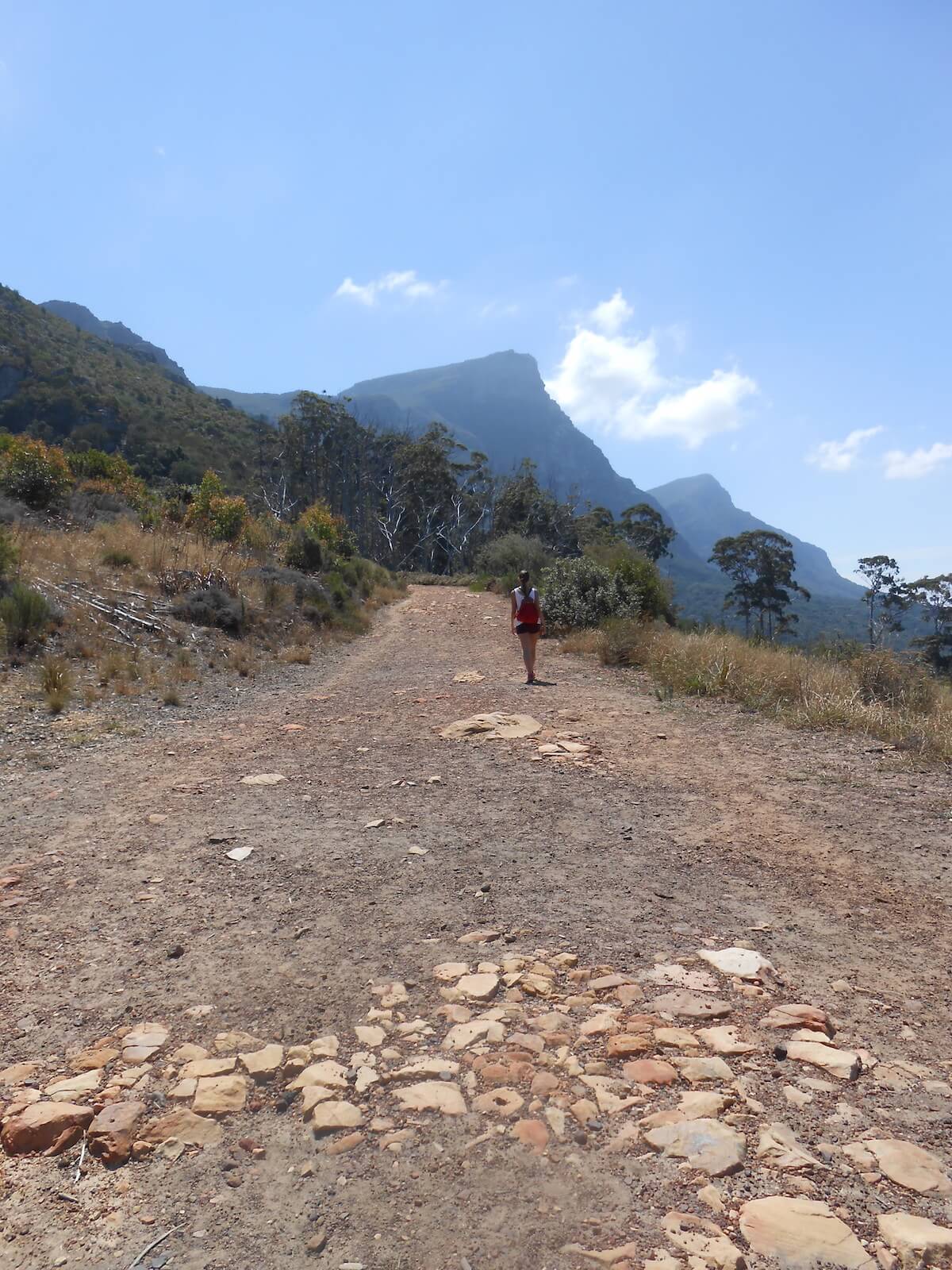 During your stay in the city, you have to go when there is no "tablecloth" covering the top (which happens often enough). If you like hiking there are a couple of amazing routes starting from Theresa Ave in Camps Bay. My favourite one is Kastelpoort and will take you about 1h40 to get to the top. From there, there is at least another 1hour "flat" walk to the cable car. Around the cable car you will find paths and platforms to walk and you might even meet the Dassies, little animals that look like cuter rats but descend from the same species as elephants!! If you are up for the hike I would highly recommend hiking in the morning and bringing some lunch to stay up there and watch the sunset, coming down with the last Cable Car.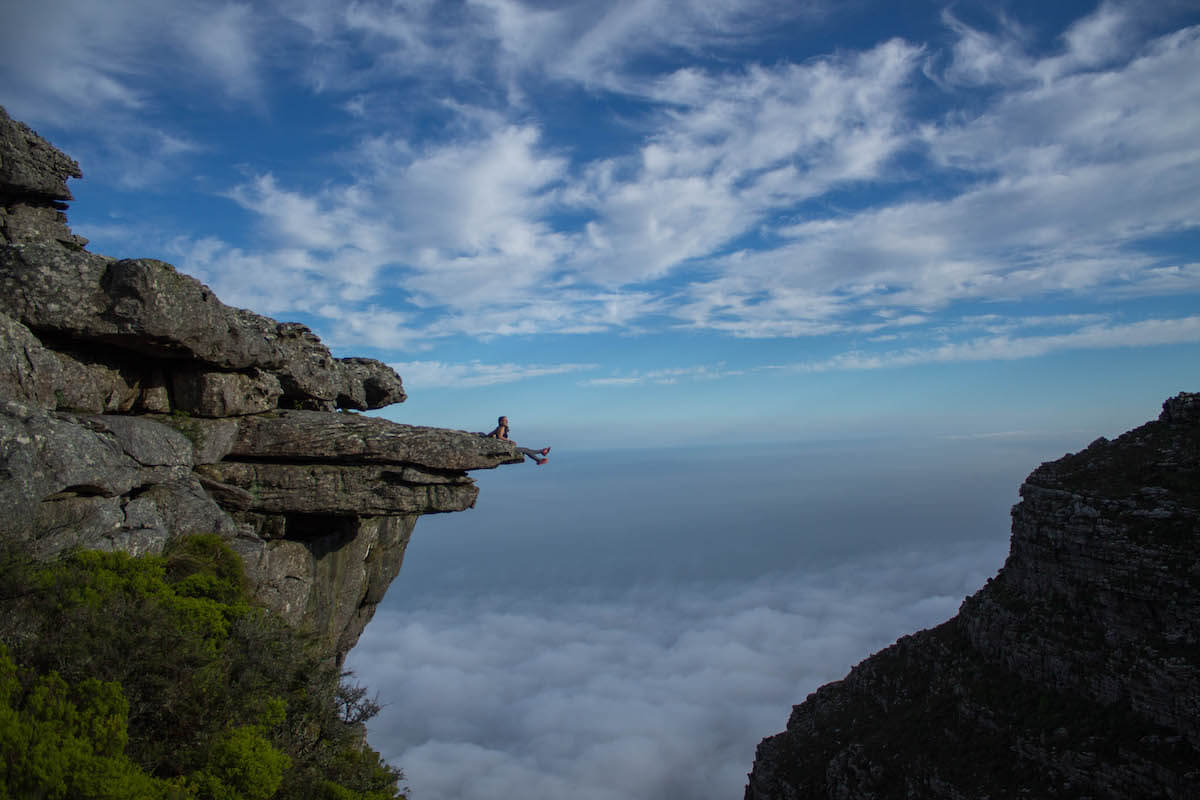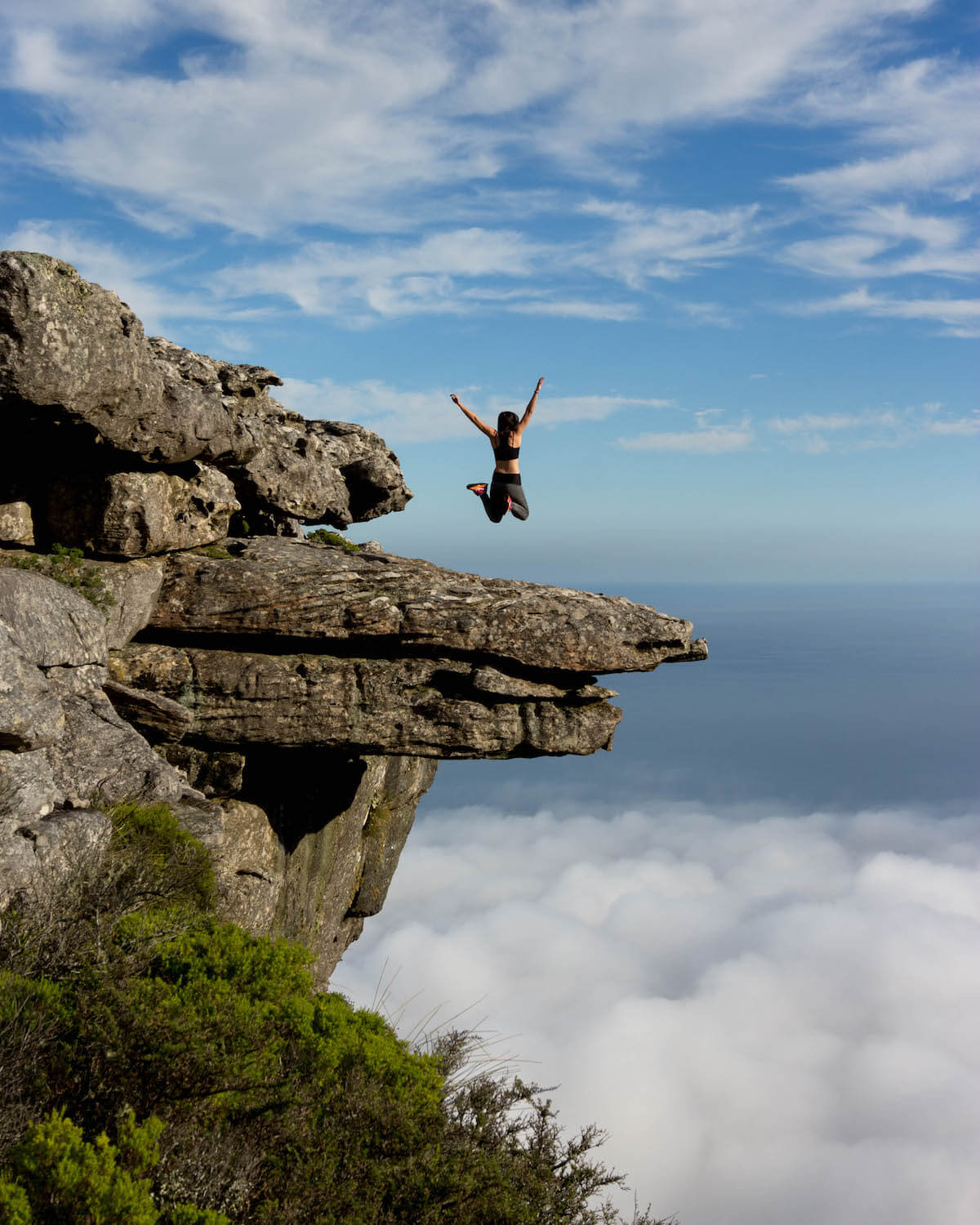 2. Enjoy sunset from any of the city's rooftops
Cape Town and all its neighbourhoods have some very interesting places to enjoy a spectacular sunset. If you want to find 5 of the best spots for sunset in Cape Town you can read more here.
3. Chapman's peak drive
Arguably one of the prettiest drives in the entire world, this drive is close to the centre of Cape Town. There are different lookouts to stop and enjoy the views and you should definitely stop at each of them. If you have time, there are a couple hikes as well. Keep in mind that the road is closed due to rocks falling or for bad weather from time to time, so you might drive there and not be able to drive the road. There's a facebook page where you can check for updates.
4. Walk around the Bo-Kaap
Bo-Kaap means "above the Cape" in Afrikaans. It is the name of the most colourful neighbourhood in Cape Town. It is known incorrectly as "Cape Malay", because in the 1700's criminals and slaves were sent from India, Sri Lanka or Malaysia. Today it showcases the oldest Mosque in South Africa and vivid colours on its facades.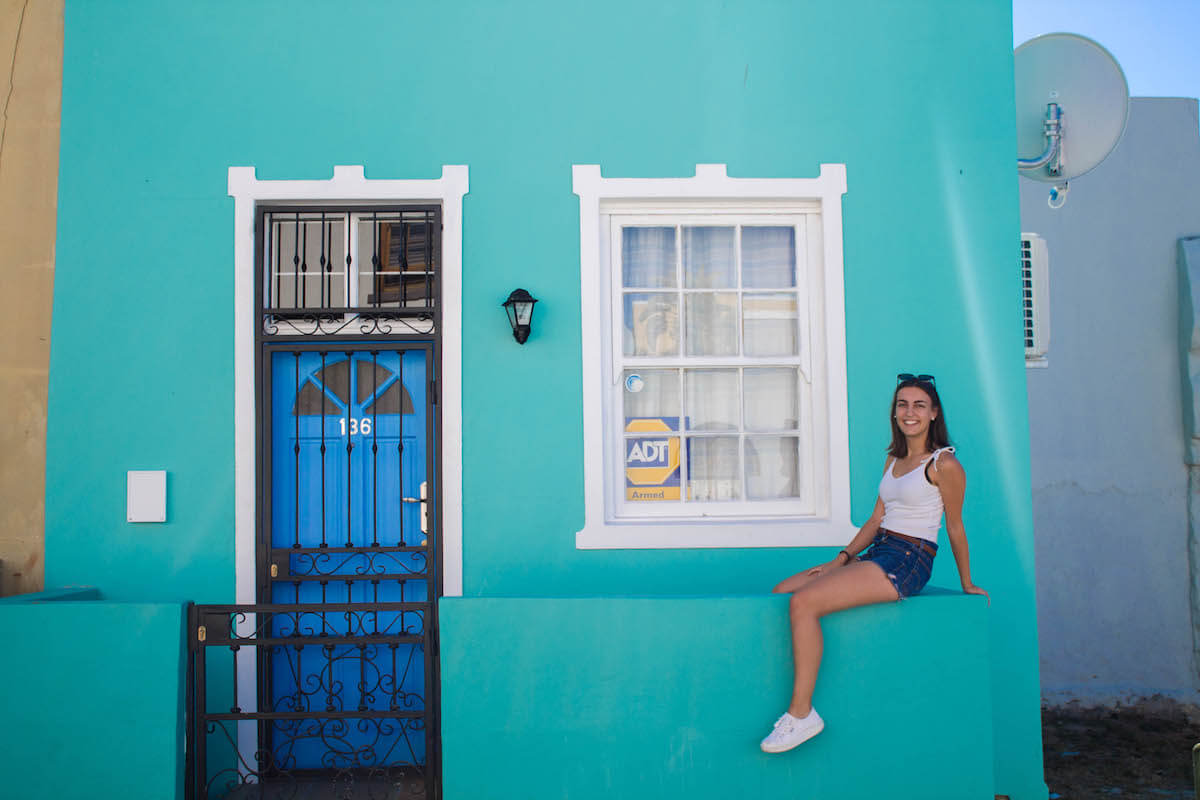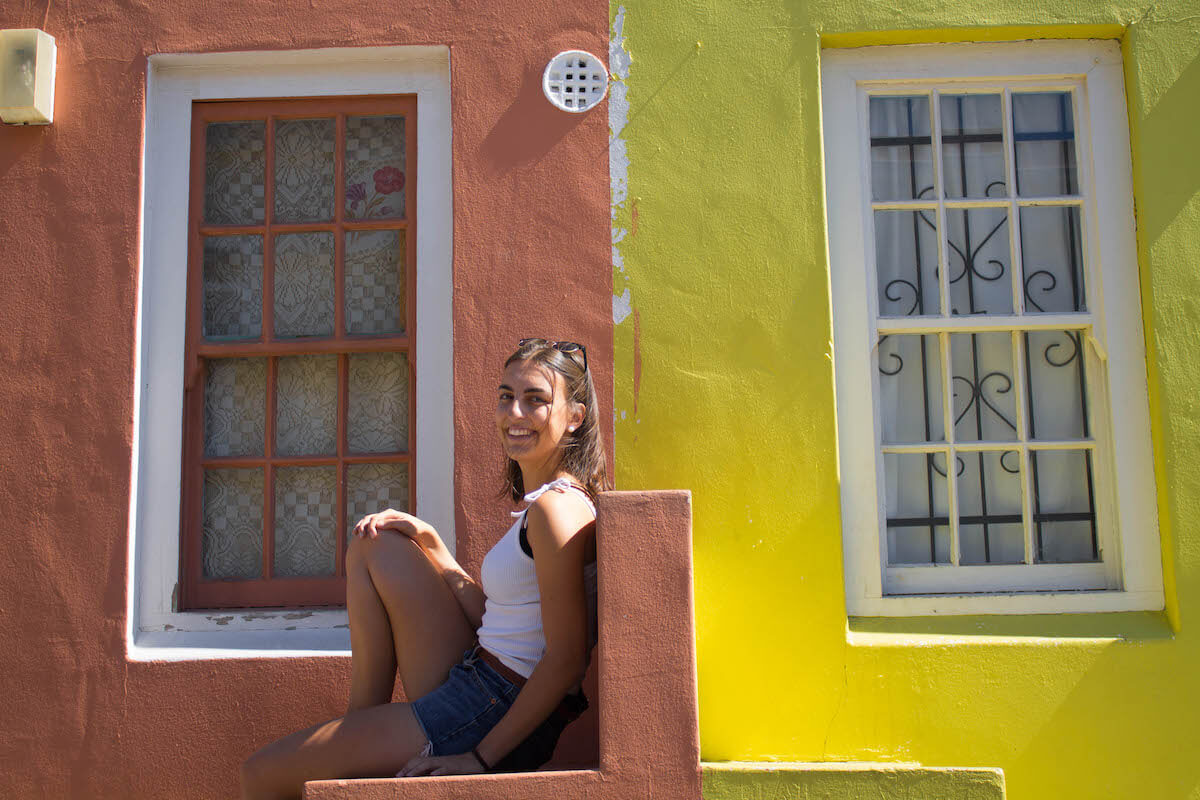 5. Shop in the Victoria & Alfred Waterfront
The Victoria & Alfred Waterfront is the harbour area and you can walk around while checking out different malls, shops and markets. It is a great spot to buy South African products.
6. Blue peter's drink and stroll in Blouberg strand beach
One of the iconic beaches of the Cape, where you can see Cape Town and Table Mountain from a distance. The beach is endless and a perfect spot for a walk that you can finish up with a drink and some tasty food at Blue Peter's restaurant.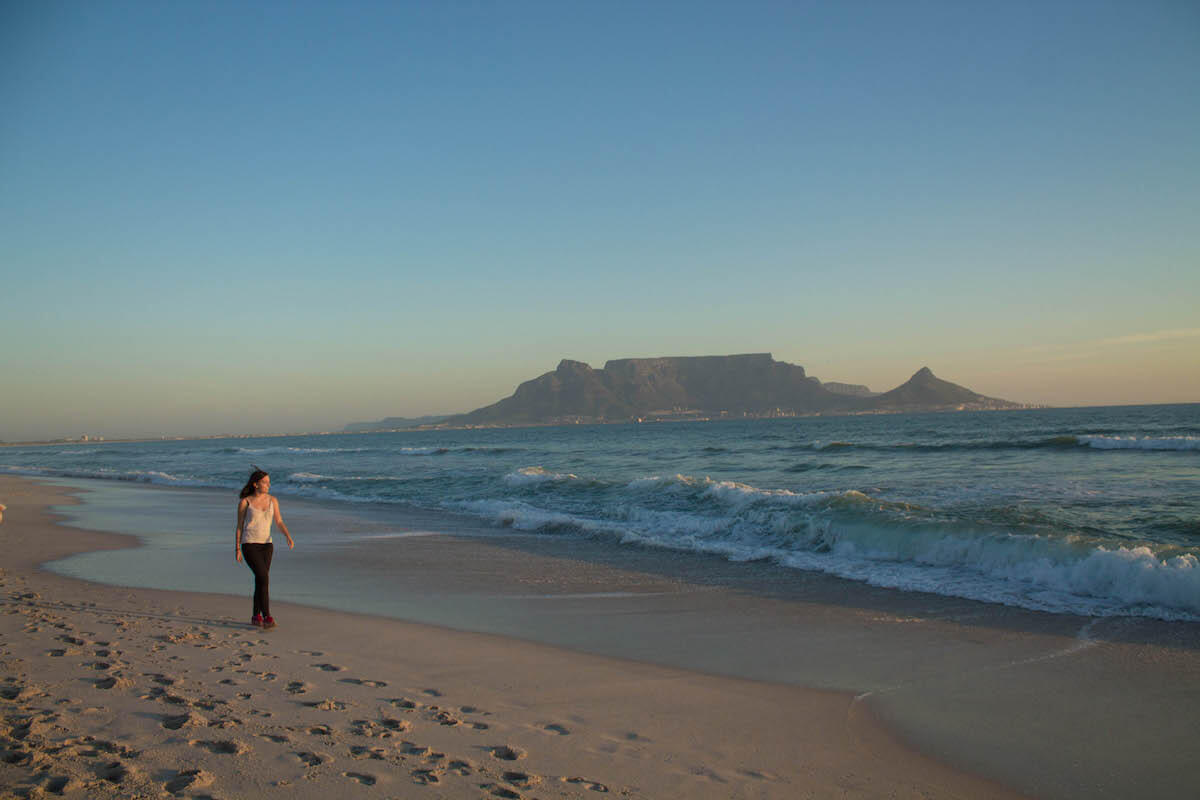 7. Marvel at the beautiful Kirstenbosch Botanical Gardens
Walk around the magnificent gardens of Kirstenbosch. There are different areas and the treetop canopy tour. If you are around the city in Summer (November to February) check out the Kirstenbosch Summer Concerts for a great evening of music.
8. Cape Point day tour
Go to the Cape of Good Hope Nature Reserve to see the spot where most people think the Atlantic and Indian Oceans meet (but it's not true!). Go to Simon's town and Boulder's Beach where you can see the little penguins. Afterwards go to St James beach to see the coloured houses and finish the day at Kalky's for the best fish and chips in town.
9. Winelands
The Winelands is the name of the area surrounding Cape Town. It is called this because of, well, wine. You can find thousands of wine estates and hotels in the area. I would suggest visiting at least 2 or 3 different wineries to get a feel for the different landscapes and various wines.
My favourite one to start with is Babylonstoren because they have an incredible garden where all their fresh produce comes from.
Drive to Boschendal for another wine tasting and head to Franschoek for that small town feel. If you don't want to drive, there's the option of taking the "Wine Tram" which will take you to different venues (but the wine is not included in the ticket price!).
If you like art, go to Stellenbosch and check all the antiquities shops around.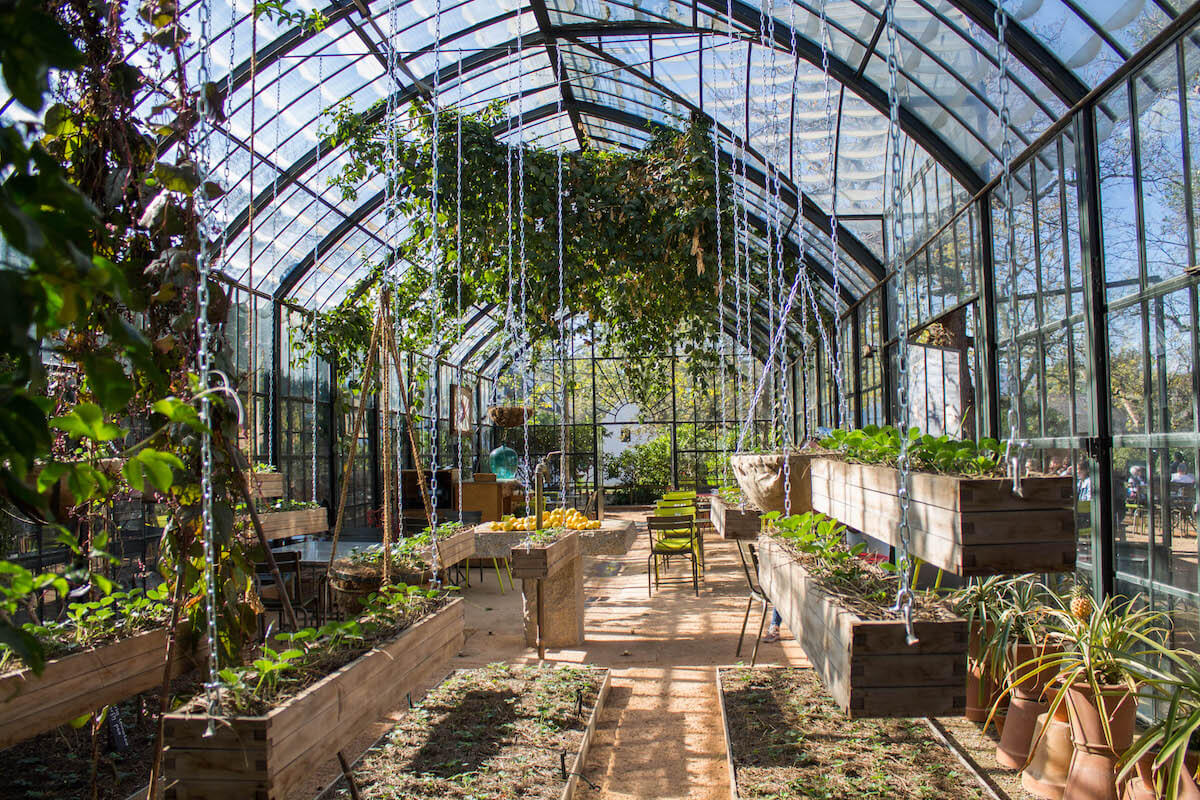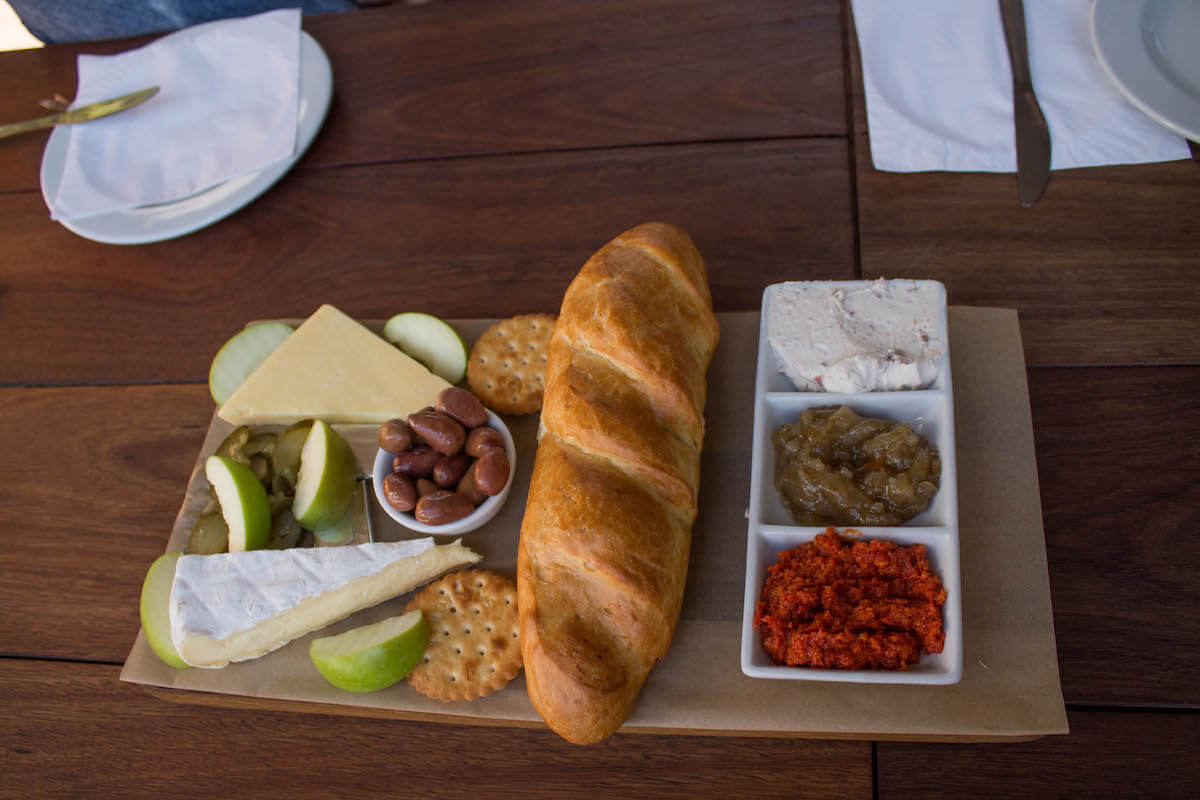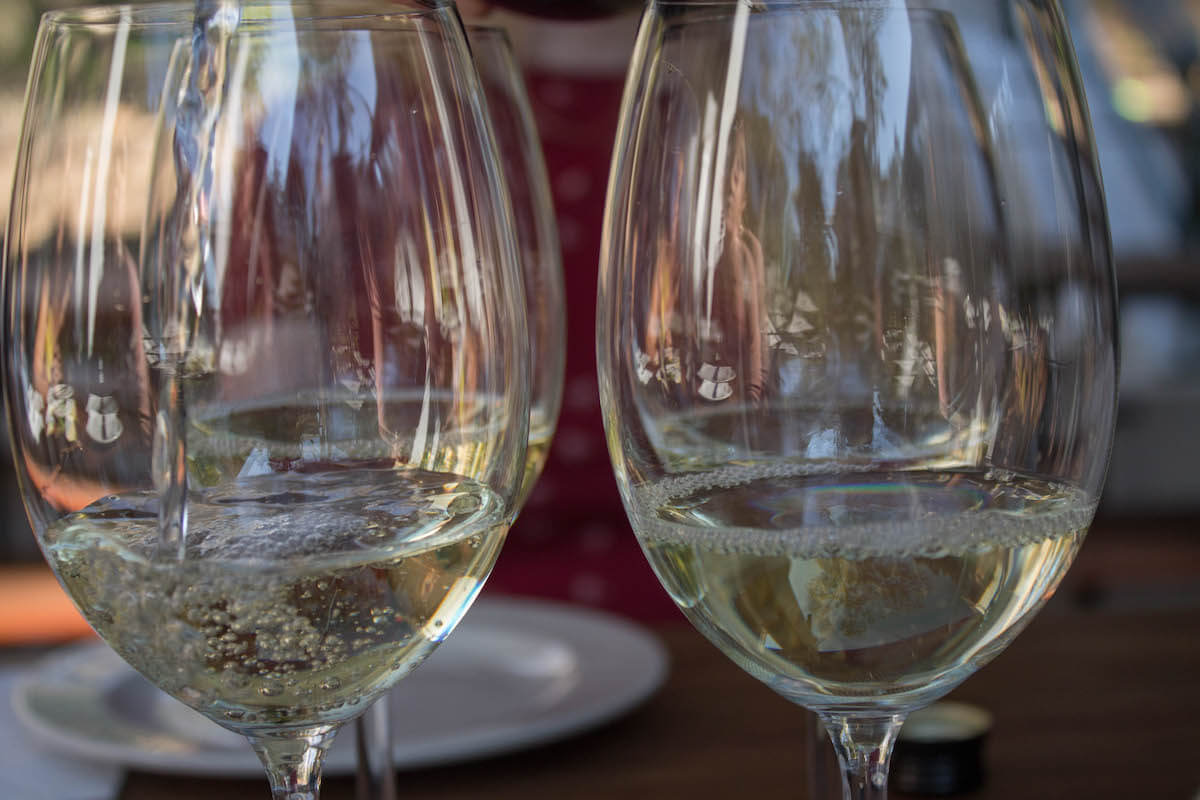 10. Canter on the beach of Noordhoek
One of the most incredible things to do in Cape Town is to go for a horse ride at Noordhoek beach. You can enjoy a nice ride on an endless beach with amazing views of the ocean.
11. Do a Woodstock grafitti tour
One of my personal favourite things to do is to checkout the graffiti scattered on the walls around Woodstock neighbourhood. On my way back from work I drive past some of the most amazing ones, here are some examples. You can book half day tours to drive around the neighbourhood (if you don't know where they are you might not find them on your own).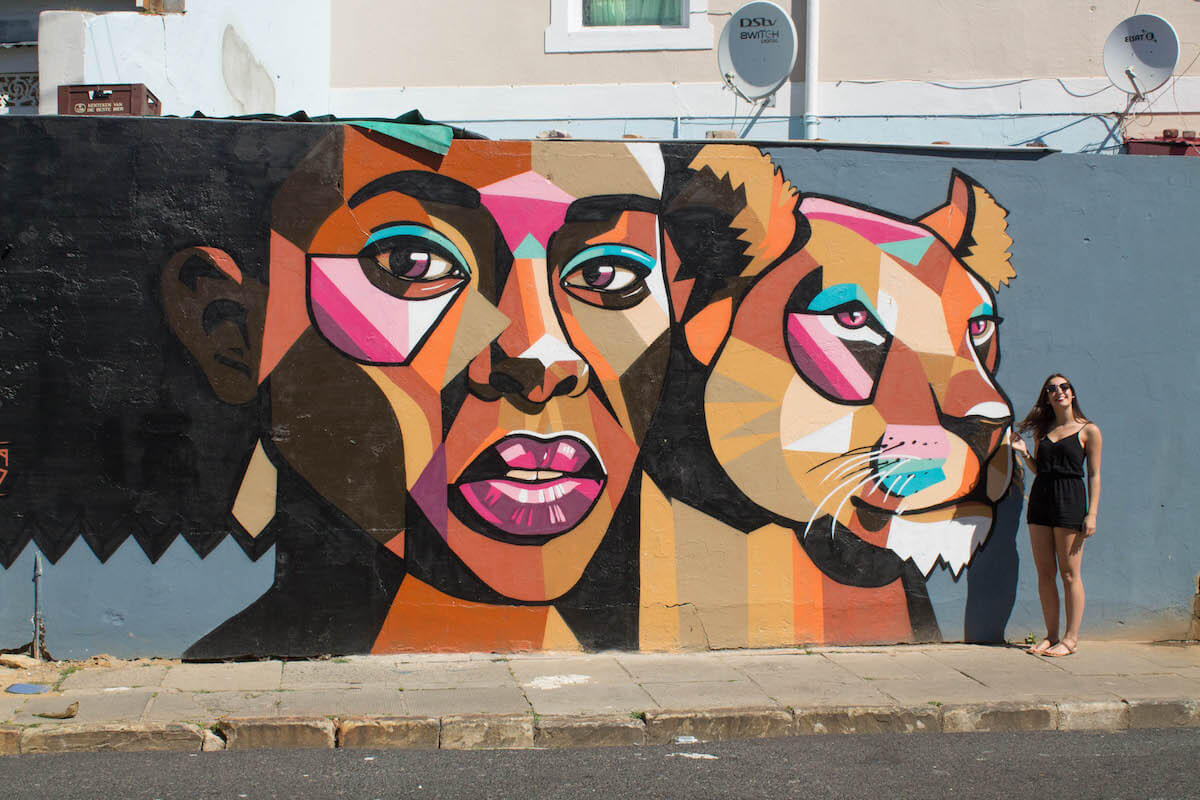 12. Take a mini taxi
The white vans along main roads, make sure you ask a local first and know where you are going. It is a different experience that scared me the first couple of times but has since become my way to move around the city and I am very comfortable with it.
Disclaimer: it is not for the faint of heart, as they drive like maniacs. If you are new to the city and don't know anyone I wouldn't recommend you jump on one without a friend (for the first time experience).
Planning your own trip to Cape Town? Save this list of incredible things to do in Cape Town for the future!
[columns] [span6]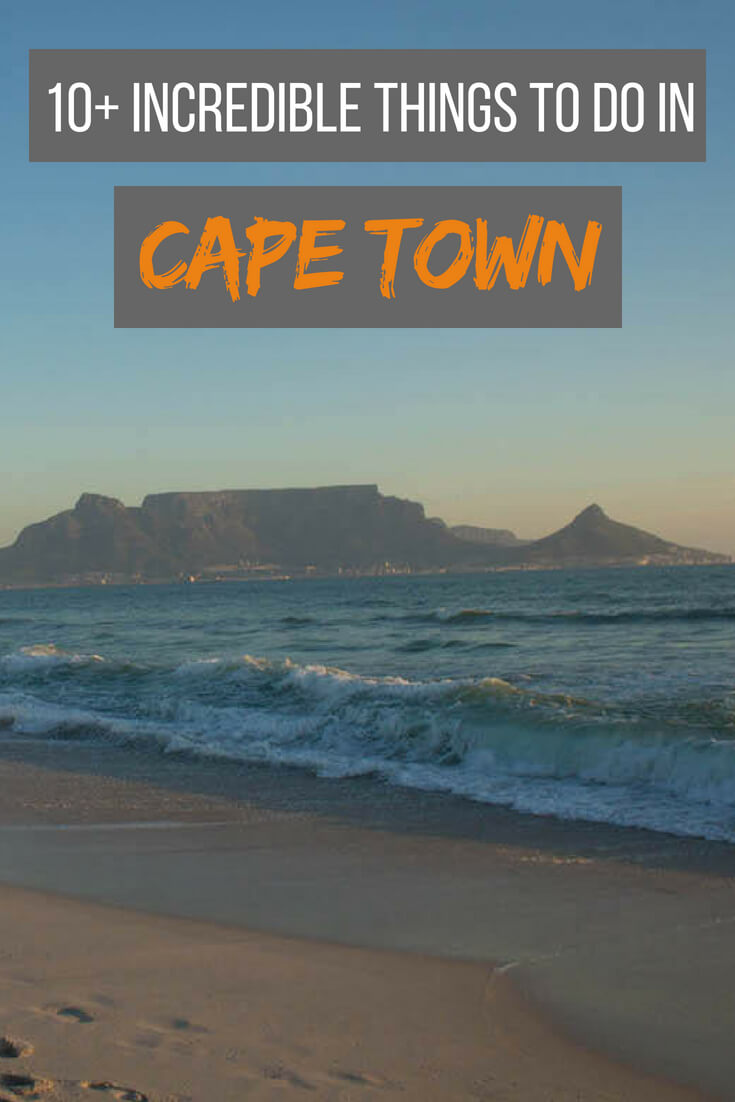 [/span6][span6]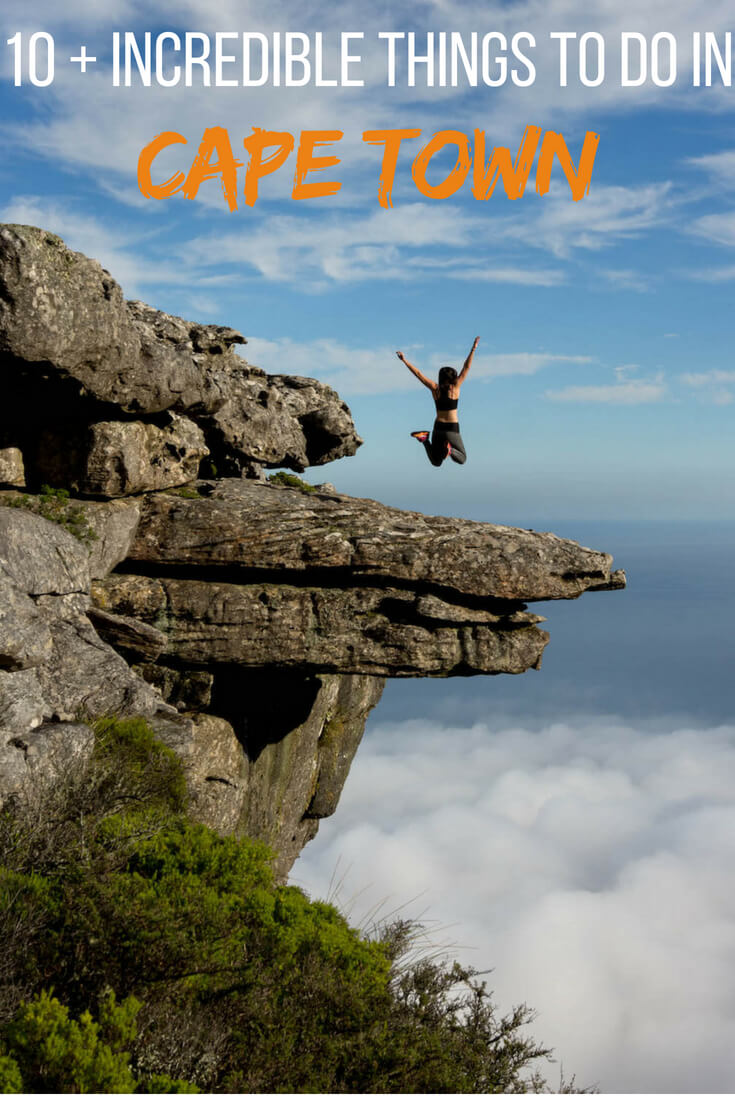 [/span6][/columns]