Kruger National Park spans over four hundred and fifty thousand square kilometres in South Africa. Visiting the park is one of the single most incredible things you can do in the country. Doing so driving in your own car adds a completely different layer to the experience.
Unsure what time of the year is best to go and more importantly which camps to book or how to locate the animals? Don't stress, I'm about to give you all of my 'self-driving in the Kruger' tips below.
Without a guide you will have to rely on your own eyes only to spot the animals. They roam freely and how many you manage to see will depend mostly on your luck. With a little planning around roads and timing you could improve your chances dramatically.
Are you ready to tackle your self-driving safari? In this article, you'll find all the information needed to plan and be your very own safari guide.
Where is Kruger National Park
Kruger National Park is one of 21 national parks in South Africa. You can find it on the eastern border of the country, neighbouring Mozambique to the east and Zambia to the North.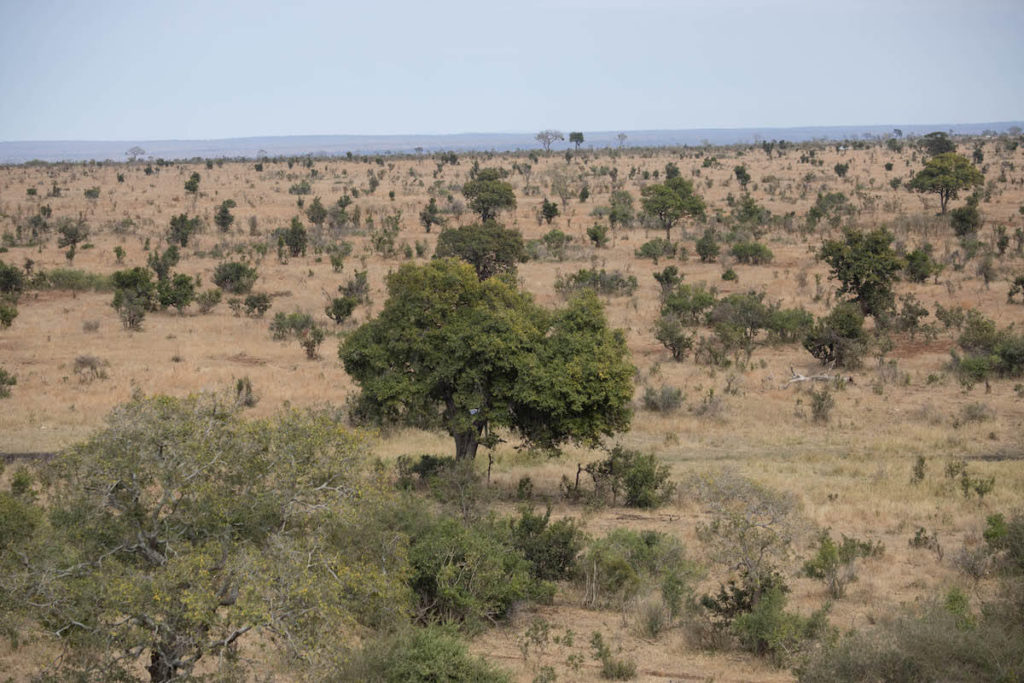 Kruger National Guard contains four hundred and fifty thousand square kilometres… it is as large as Wales or Israel! It is a prime destination for first timers or regular safari-goers as one can regularly see all of the big 5 (along with many other animals) in the park.
You can go to a private concession without any fences to the public area or elect to stay within the public area for either self-driving or booked safaris in campsites.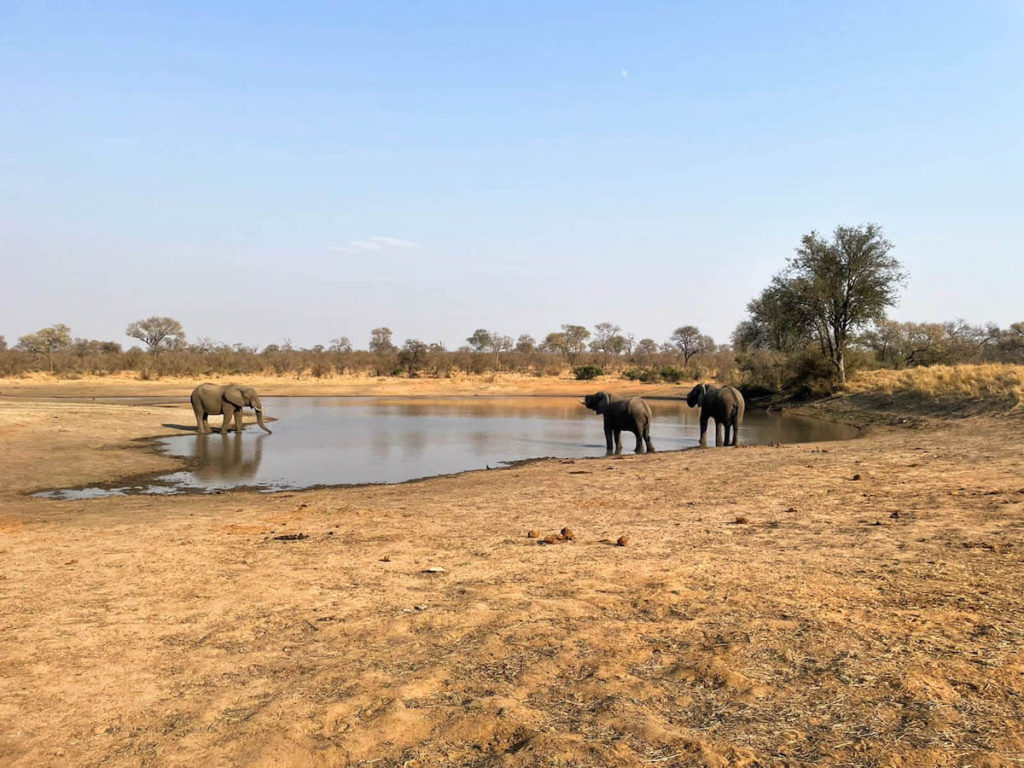 How to get to Kruger National Park
Kruger National Park is on the eastern side of South Africa. You arrive either by air or road and the closest big city is Johannesburg.
Driving from Johannesburg takes between 4 and 6 hours, depending on which area of the Kruger you're going to.
Johannesburg and Cape Town have direct flights to the three airports servicing Kruger National Park. These airports are smaller and flights tend to be pricier. For the north of the Kruger, you can fly to Hoedspruit (HDS). For the south you fly to Skukuza Airport (next to Skukuza camp SZK) or Nelspruit Airport (MQP).
Why do a self-driving safari in Kruger?
If you've been on safari before with a ranger and guide and loved the experience, perhaps you want to challenge yourself to try and spot the animals yourself.
If you have never been on safari but are interested in either keeping your costs down or are excited by the idea of learning a lot of animal facts on your own, self-driving is an amazing option.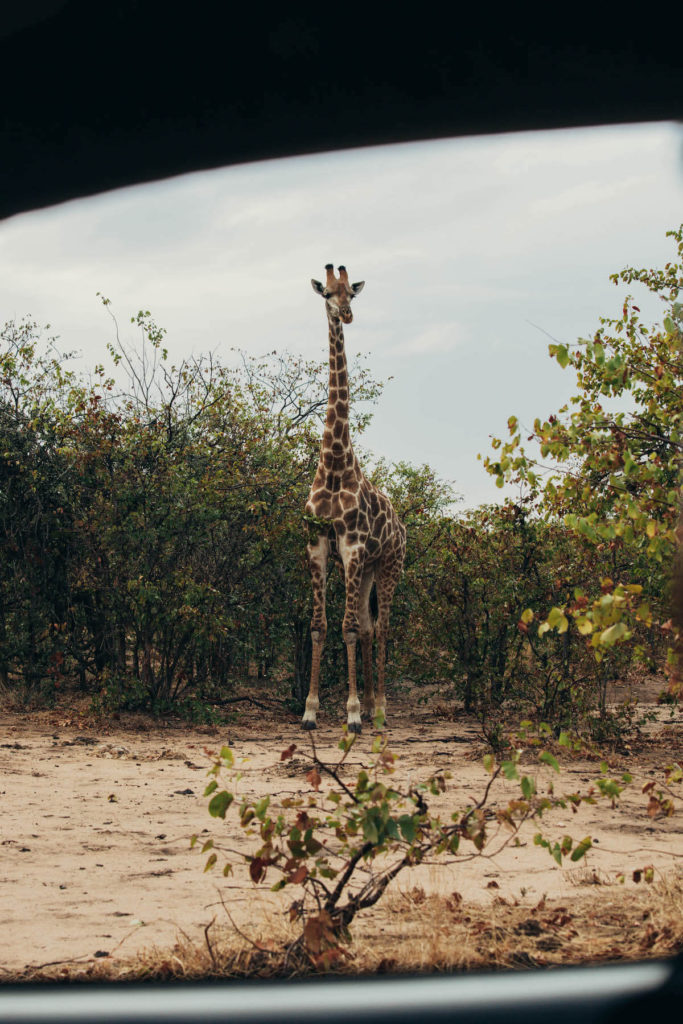 In both cases, you will need a map of the park, sold at every shop inside the park. I recommend Tinker's map (2nd edition currently).
It has images of all the animals, maps of roads and clearly marked distances. They have information about each camp and its grounds too. You can get it in Italian, Spanish, English or German.
After having been on safari many times before with a guide, I missed hearing about animal facts during the drives. (e.g what do you call a group of giraffes? Tower of giraffes. And a group of hippos? A pod of hippos! etc.) so having a booklet full of animal facts can prove very useful.
If you already know some of these facts as we did, we googled our remaining 'questions of the day' once we were back at the camp and learned so much out of sheer curiosity. (learning by yourself when you're interested is so much easier than in school, right?!)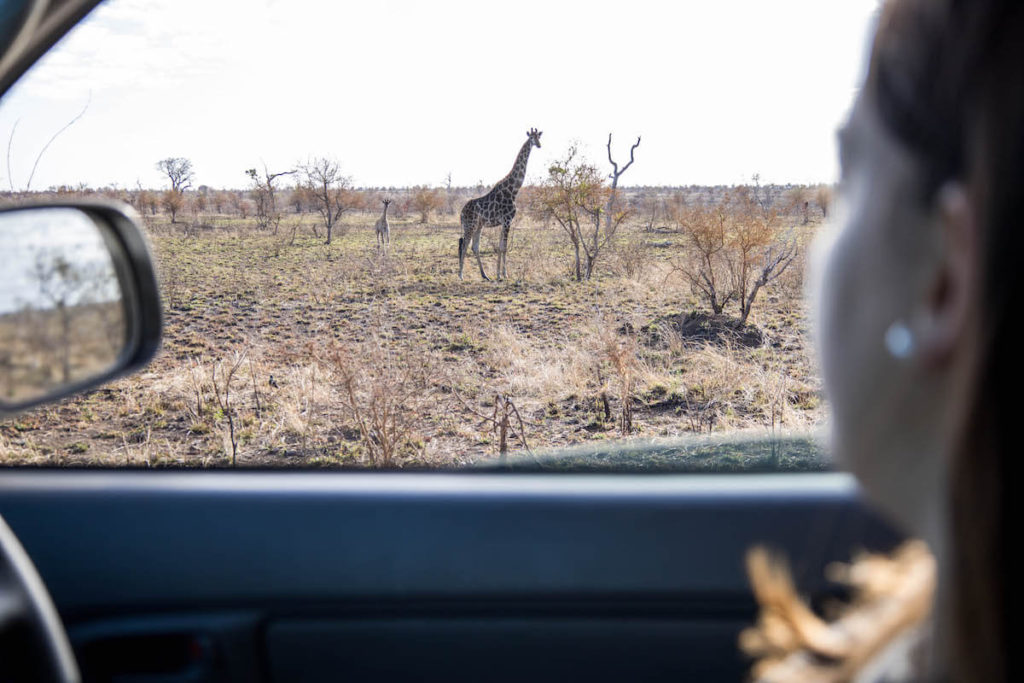 What type of car do you need to self-drive in the park and what else to bring?
Many roads in the Kruger are tarred, especially the main roads connecting the camps with the outside gates. Gravel roads are very well maintained which means you don't need a high clearance or a 4×4 car to drive around the park. You can definitely do it in a regular city car.
If you rent a car don't go for a Mini but we saw plenty of small Peugeots and Audis. The signs for the few roads that aren't suitable for all types of cars are clearly marked as '4×4 only'.
When is the best time of year to go to Kruger NP?
The best season to visit the Kruger is during the dry months, between June and September. Those are also the winter months which means it is much colder at night, early morning and in the evening.
Between 5:30 am and 9 am and then between 2:30 pm and 5:30 pm are the most common slots. During these times the temperature can drop quite low. You are only driving between 10km to 20km/hour with all your windows rolled down. It can get really cold.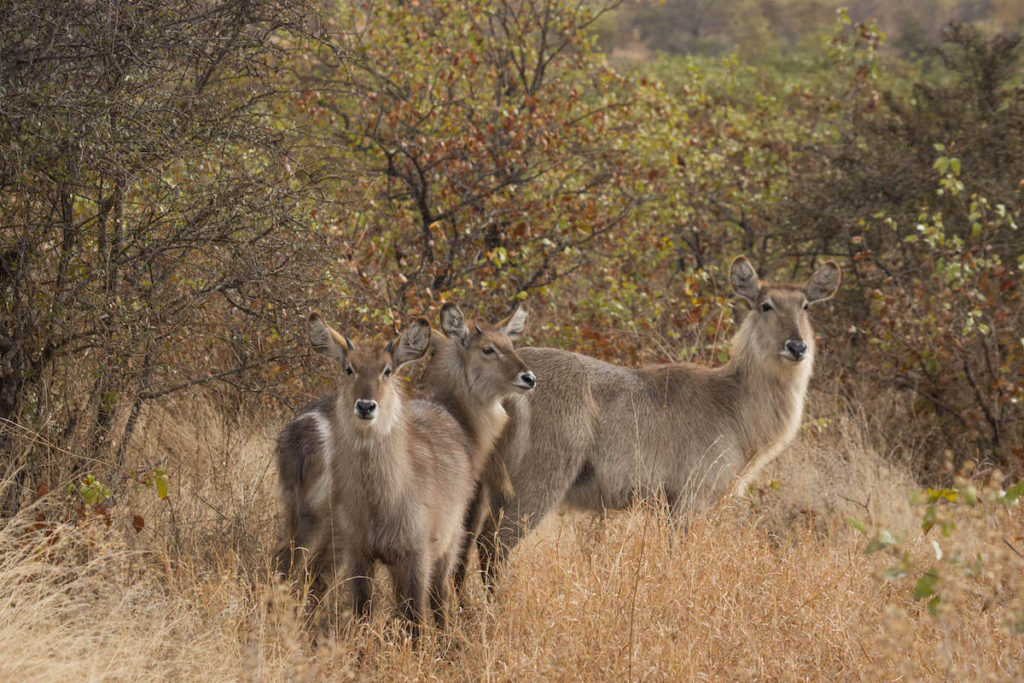 I recommend having many layers. Perhaps a beanie or scarf to cover your whole face if you need to when it is really cold. During winter days it can also get super hot when the sun comes up. Having different options and layers that you can shed as it heats up is going to be your best bet.
In summer it's the exact opposite and temperatures rise very quickly. Although, at the beginning of the day it is also necessary to have a jersey of sorts. You might want to layer up and even consider a scarf to cover your face. Driving with the air hitting your face can be very uncomfortable at times.
Because you're going to be self-driving, there's no need to dress in any specific way, you just want to make sure that your jersey or t-shirt which is what the animals could see through the windows is not a very bright colour.
Try to dress in neutral colours like black, white, beige khaki green in order to blend in with the environment.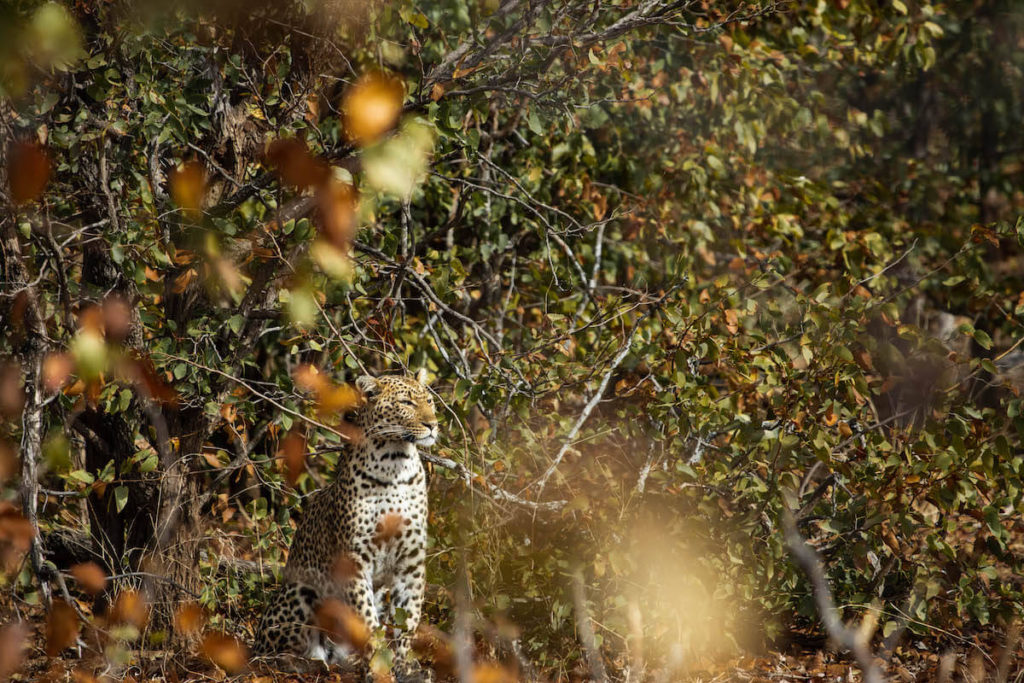 Another season that's very interesting to visit the Kruger during is the green season between the end of December and the beginning of March.
It is the green season as the rains have arrived and the vegetation is looking lush, which does make it harder to spot the animals but it is also the breeding season for many animals, meaning that you'll be able to see cubs and cute baby animals and increases the possibility of spotting a predator taking down a younger animal as well.
We did our most recent safari in August so while we had some challenges finding availability, the animal sightings were amazing!
How to keep costs down while on a self-drive safari in Kruger
Self-driving vs going to a lodge is already substantially cheaper. To give you a quick comparison, prices at the lodges generally start at around 240€/4175R per person per night including accommodation, three meals and two game drives a day. You can read more about what booking a lodge in the Kruger is like.
If you are staying in the public area, campsites start at around R350/20,3€ and can have up to 6 people each. The public area camps also have rondavels (African round bungalows), safari tents or bungalows available starting at R1500/86€.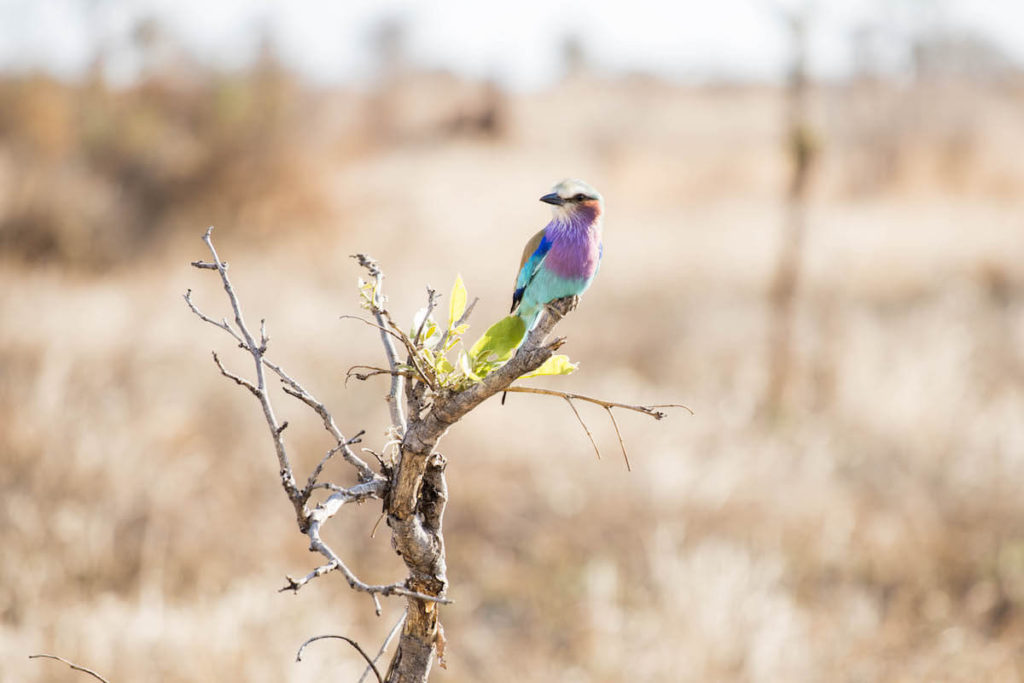 If you want to save costs but aren't sure about self-driving or your ability to spot the animals yourself then all campsites offer various activities, including morning game drives, afternoon game drives, night game drives, bush braais (barbeques) and walking safaris.
Each camp has a slightly different offering. For a game drive, you can expect to pay around R350/20,3€ per person and you will ride in an open-air vehicle with an expert guide and still be paying a significant amount less than you would have at a lodge.
Where to stay in the Kruger: best camps and areas
The Kruger is so vast that it is split into smaller subsections. The southern section of the park is the busiest. It has a very high quantity of game, which makes it appealing to visitors, but you'll also find many cars competing for each sighting (especially with some of the harder animals to see, like lions or leopards).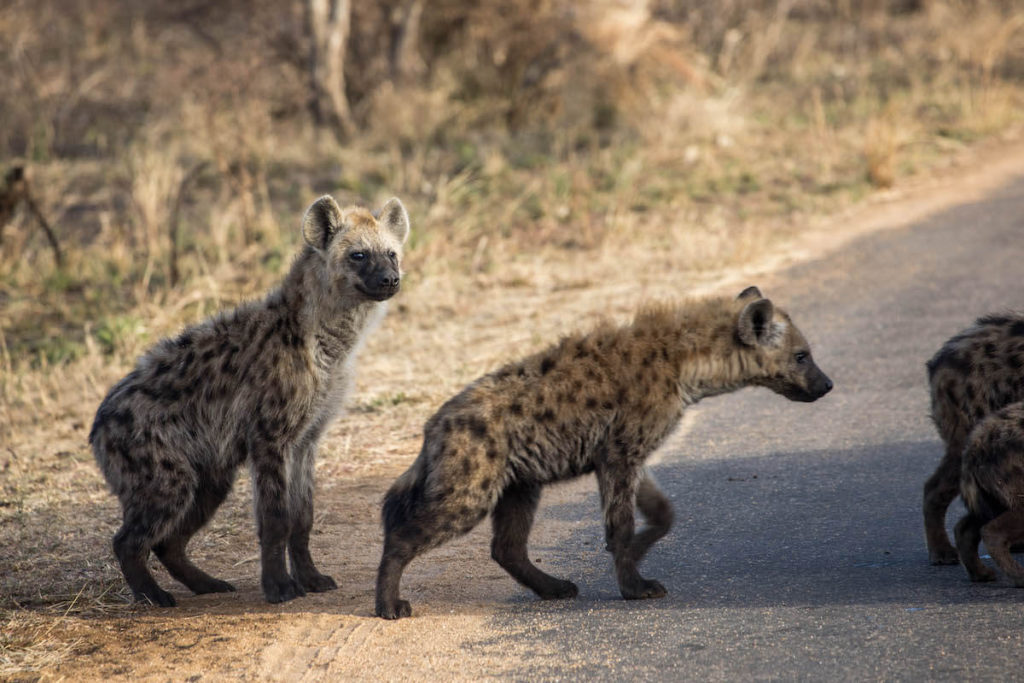 The middle area, including the camps of Letaba and Satara, is less busy than the south and has many different biomes and landscapes. The game here is also abundant!
From Olifants camp to the north, the area is less visited and has many fewer vehicles but then the game is also less abundant. The northernmost area is called Pafuri, and although I have not been yet, everyone agrees it is great for antelope and birding, and while there are fewer predators, the landscapes are unrivalled in their beauty.
Kruger National Park Best camps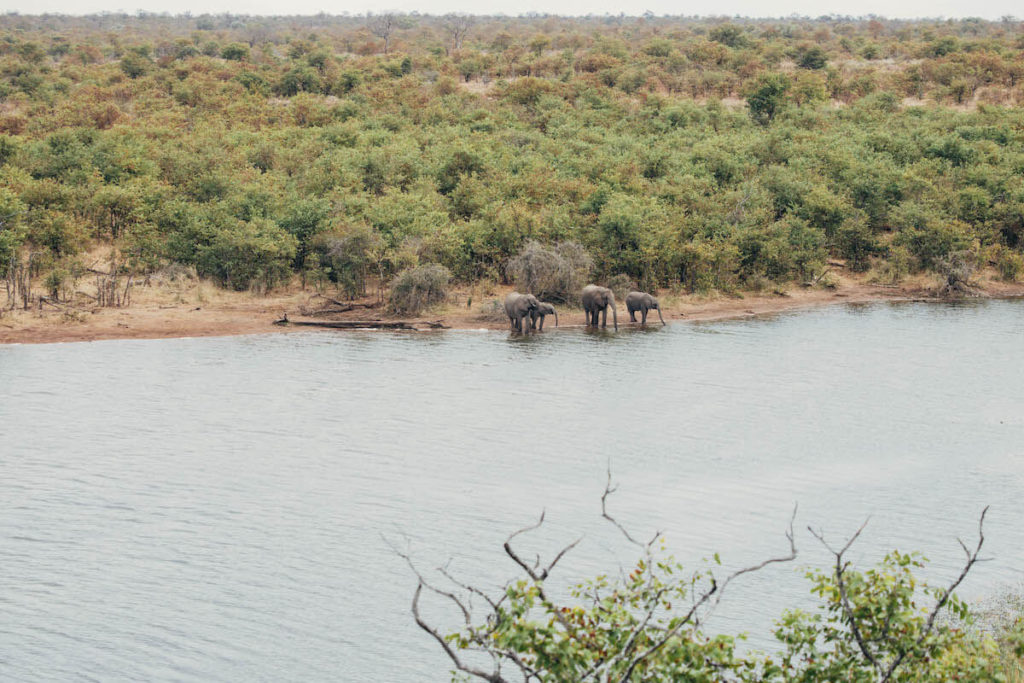 LETABA is a great starting camp with both campsites and cabins, a small shop and a fuel station. The camp has shady areas, many big trees and follows the Letaba river closely but not too close to camp) where you can see waterbuck, hippo and elephant. It has a number of gravel loops and roads surrounding the camp making for interesting and varied game drives.

MOPANI has incredible views of the Mopani river with often sightings of elephants across the restaurant terrace/river. The area has dense mopane forest, making it more difficult to spot animals but ideal for elephants.

OLIPHANTS is on a hill overlooking the Olifants River. It is a different landscape from many camps as it is on a hill and vegetation and views are very different, providing an amazing view of the Olifants River. You can see the river from the restaurant terrace (far away, ideal with binoculars) with waterbuck and elephants.

SATARA has campsites and cabins, a good shop, restaurant and a fuel station. It's considered big cat territory because it's surrounded by wide plains making it easier to spot wildlife. It has great Big 5 sightings. The S100, S39 and H7 roads are good routes to try.

SKUKUZA is the biggest camp in the Kruger with many different restaurants, shops, a spa and more than 60 bungalows. Even though it is big it doesn't feel overly crowded. The game around the camp is abundant (but you will fight other cars for big 5 sightings). The road between Skukuza and Lower Sabie is great for animal sightings and busy with cars at all times. The De Laporte waterhole may seem unimpressive but it is great for a patient game drive, as many animals will go there at one point during the day to drink.

LOWER SABIE is another busy camp in the South, with incredible game viewing opportunities. It overlooks the Lower Sabie Dam (quite close to the restaurant terrace). Take the H10 and S128 for great sightings.

PRETORIOUSKOP is the highest camp in the park, located between granite outcrops. Because it gets the most rainfall in the park, vegetation is always lush here and spotting game is harder, but great sightings have been spotted around this camp too!

BERG EN DAL is set on the rocky mountains close to one of the entrances of the park, with amazing wildlife sightings. It is one of my favourite camps because it has scenic views and many gravel roads and loops to take. It is the closest camp to Johannesburg and has plenty of trees to camp under. There are walking trails inside the fenced permitter. Renoster pan on the H3 can be great in the middle of the day for plain game. We've seen warthog, elephant, giraffe and impala at once, all in the same place.

BIYAMITI is one of the smaller bush camps without a shop or restaurant. It's on a private road, only accessible through a booking with the camp. It has great sundowner spots and is an excellent area for rhino, lion and leopard.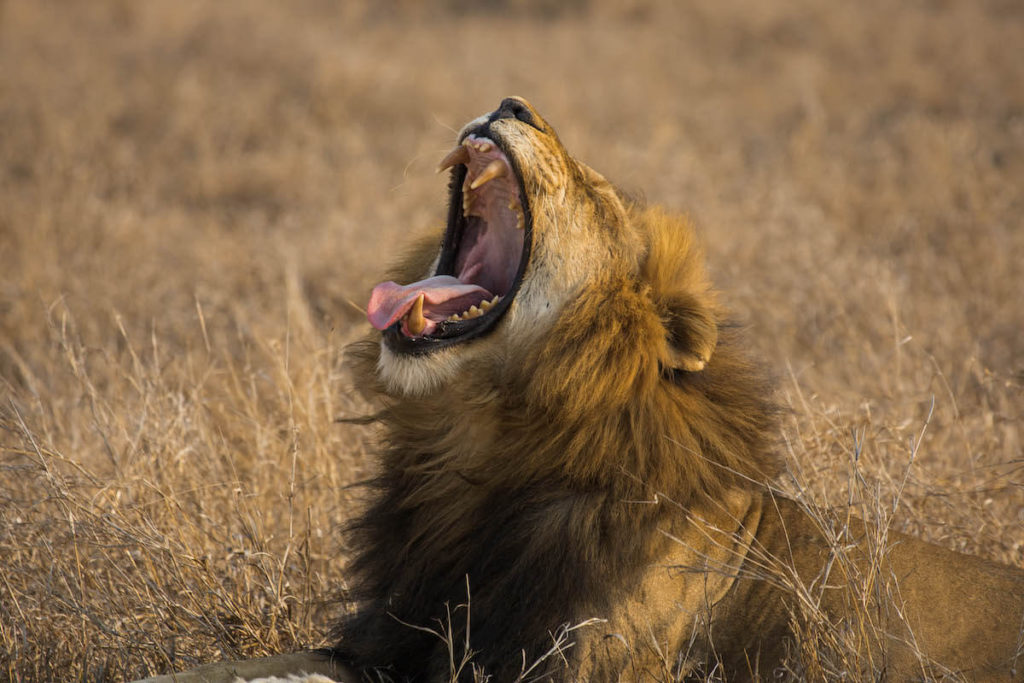 Best time of the day to go out on Game Drives
Animals are generally more active during the first hours of the day and the last hours of the afternoon. During those hours the sun is lower and it is less hot. Being on safari implies being on the sun's clock and trying to follow it closely.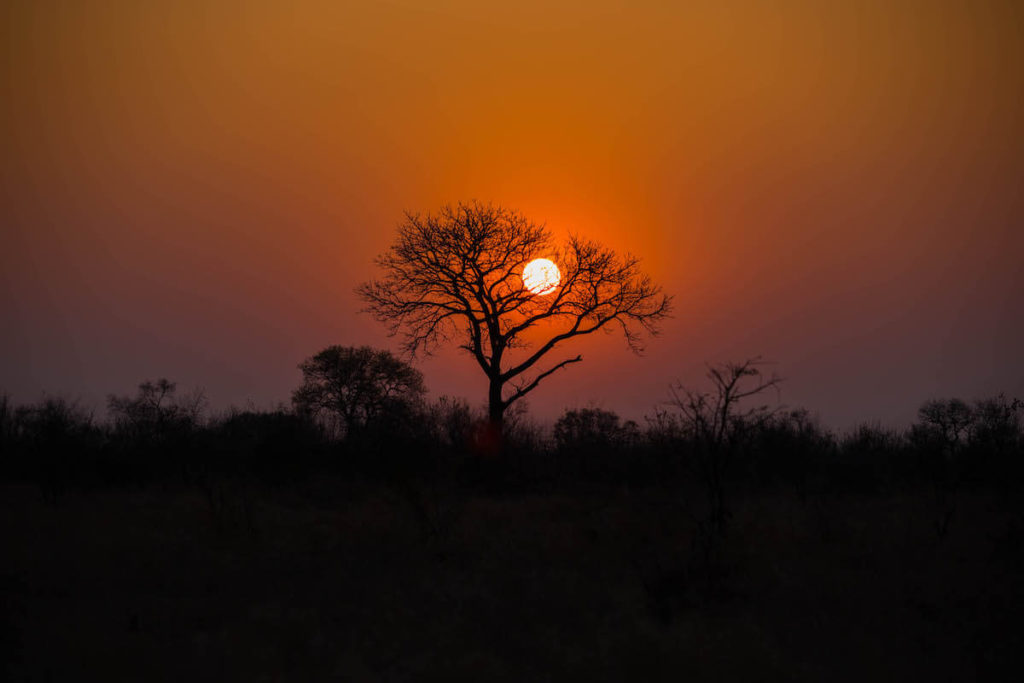 The morning game drives are from between 5 am/6 am depending on the season until 9 am approximately. You can stay out longer if you find interesting sights or if you're travelling far to have lunch at a different lodge and cover more distance in one day.
The afternoon game drives are between 2h30/3h30pm to around 5h30 or 6 pm. It depends on the gates and camps various closing times. You need to be in or out of your camp based on the park's timing. Check with reception when you arrive or make use of the clocks at the exit of each camp.
Ideal 3 to 5 night stay in the Kruger
1 night Letaba and drive to Mopani in the morning. Drive all 'loops' from the tar road on the way down.
1 night Satara (cat territory) H4 and H6 in particular.
2 nights Skukuza and drive to Lower Sabie and the H10.
1 night Berg-en-Dal, an incredible camp with great wildlife sightings.
If you'd like to stay away from the busy south (Crocodile bridge, Pretoriouskop, Lower Sabie, Skukuza) consider doing Satara Camp, Letaba, Olifants and Timbavati satellite camp.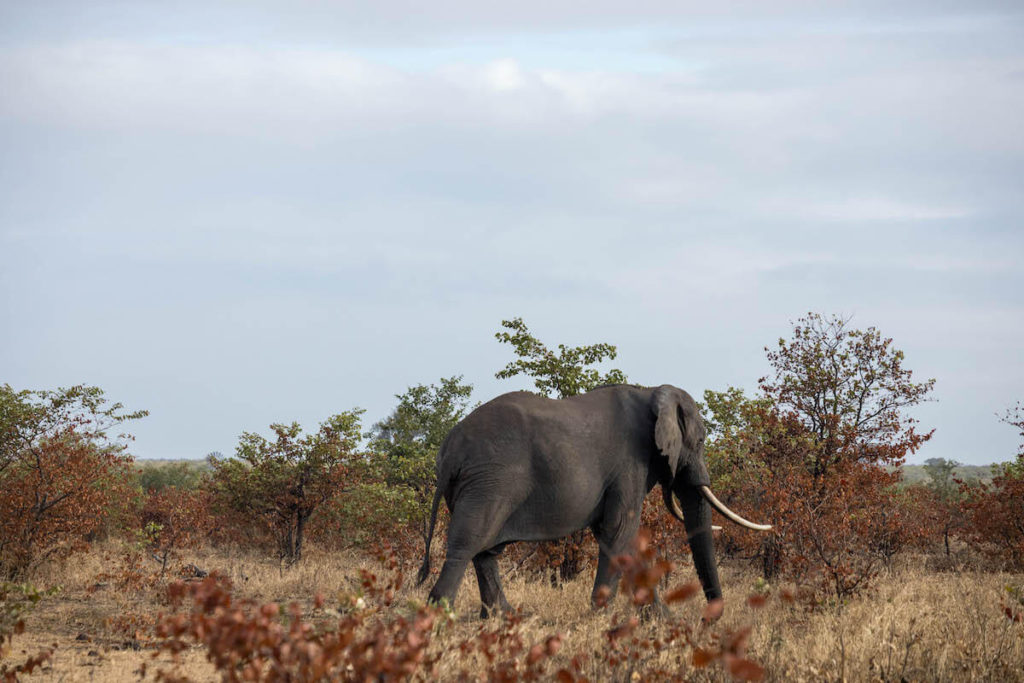 Self-drive rules inside the park
With your entrance ticket, you'll get a flyer with information on all the rules that must be obeyed during your stay in the park and especially while you're self-driving.
Some of the rules are very logical like 'stay in the car' and yet not everyone follows them. I urge you to read the rules. Do not behave in any way that could disturb the animals, endanger you or ruin sightings for other visitors.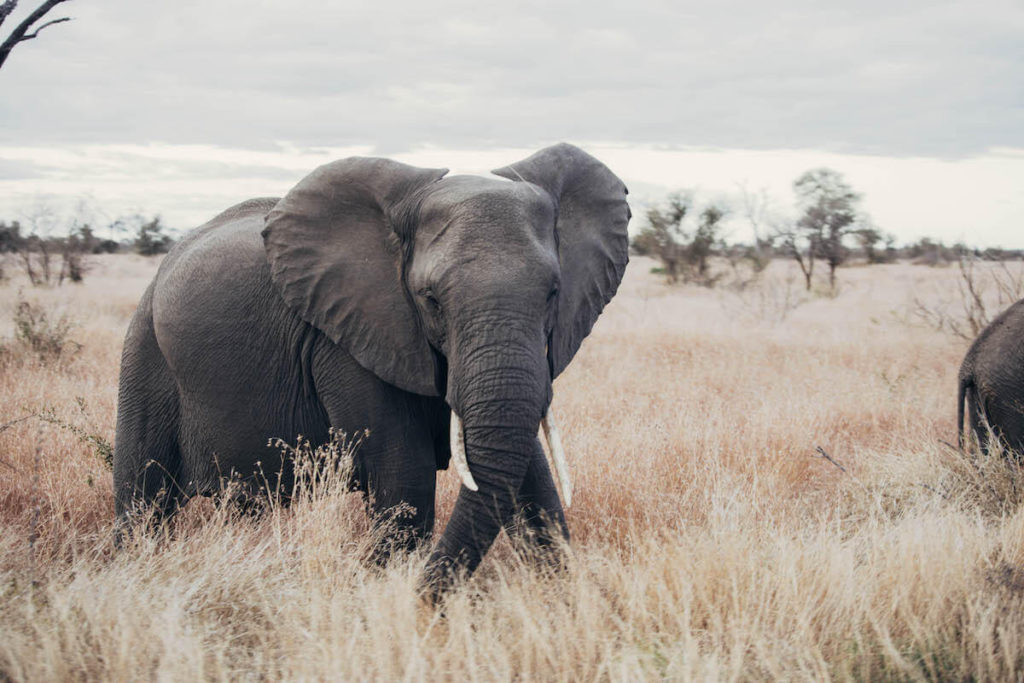 During my stays, I have seen numerous people raising half of their bodies or cameras out of the window, sitting on windowsills or popping out of the roof to see animals from there. All these behaviours are prohibited. The animals (especially the most skittish ones) can get scared by shapes that they're not used to.
While they are very used to the shape of cars if you pop out from the roof that's something they don't understand and can easily get frightened by. It can also get them into protection mode for their families or cubs which can result in dangerous behaviours directed at the "attacker".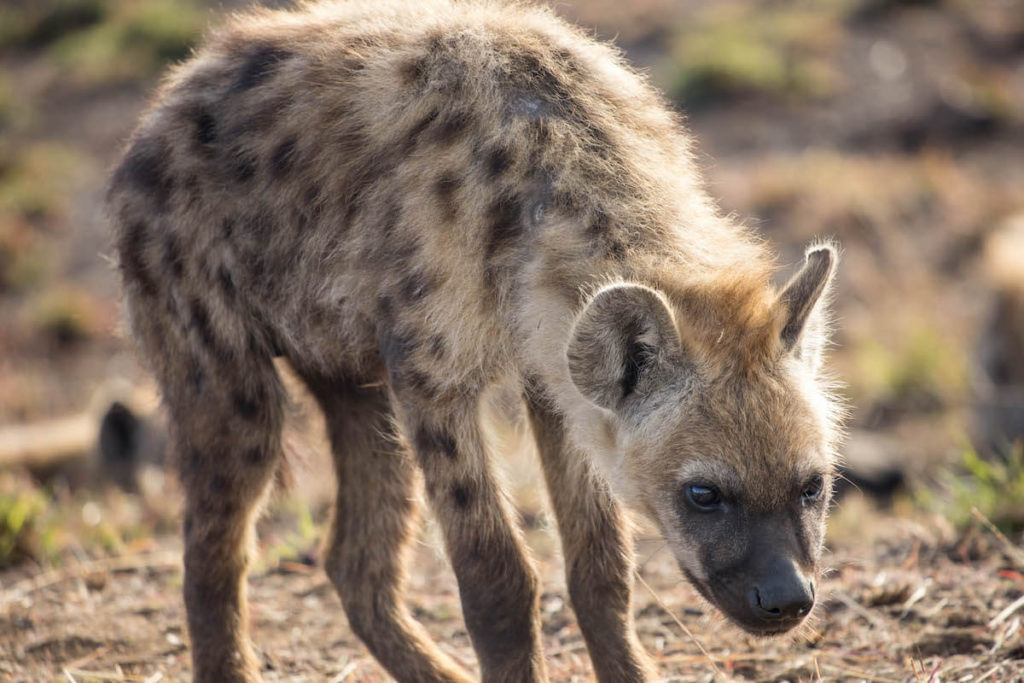 Things to know about Kruger National Park
Health: Kruger is in a malaria area so taking precautions is advised. Talk to your doctor so they can recommend the best treatment for you. Not all mosquito bites carry malaria but at night you should try and cover your ankles and arms to avoid getting bitten. Bringing mosquito repellent is also advised as well as After Bite.
Photo equipment: All photos in my article and blog are taken with a 24-70mm lens or a 70-300mm lens on my full frame Canon camera. You do get close to animals in the Kruger so binoculars are not a must. You're not often close enough that your photos will be great without a zoom. If you have a greater than 300mm lens bring it along to get better close ups of the animals.
Power: all outlets are South African. You can buy adapters at the shops to convert power from the campsites to your camp. If you're staying at a camp without a shop but have your own fridge, lights etc make sure to stop at another camp to buy the adaptor.
Signal: most camps have 3G signal but no wifi. You cannot do decent video calls from most camps, but you might get 4G from time to time. If you're in need of reliable 4G for video calls inside the Kruger you're going to struggle. Your best bet are the camps very close to the park's border.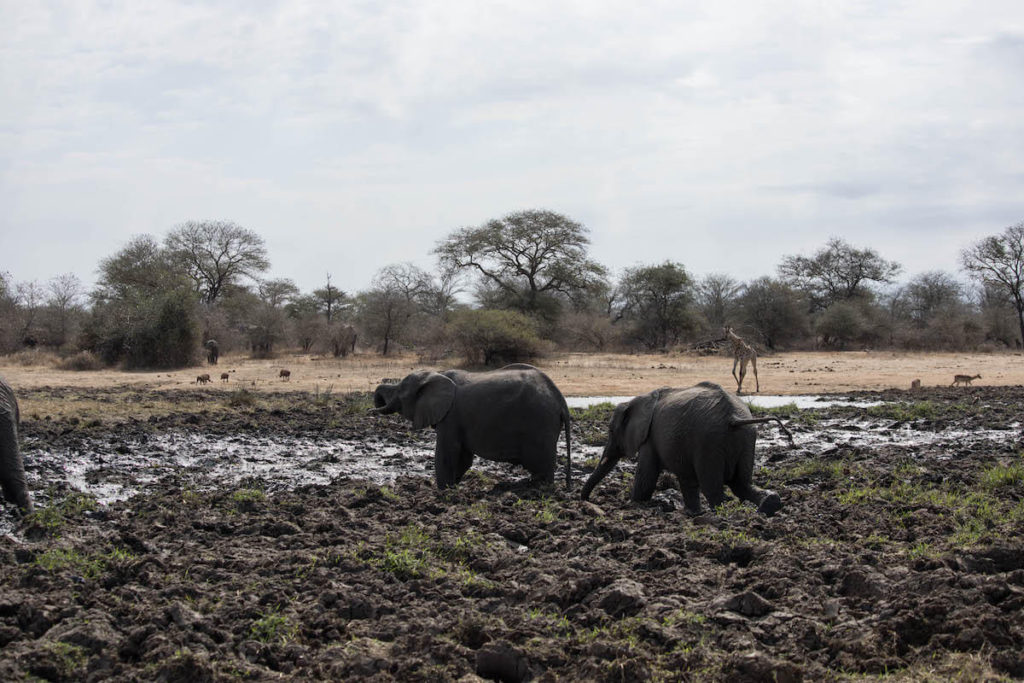 Still unsure whether to self-drive in the Kruger or go to a private concession? Read my detailed article on private concessions in the Kruger.
PIN IT FOR LATER!