Lake Bled seems like it belongs in a Disney movie. It is a charming fairy tale location and every romantic person dream place.
As one of the top attractions in the country, Lake Bled offers its visitors different activities to do. Some of them are musts and so every tourist and local has had to do/see them.
But there is also some off the beaten path things to do.
Things you must absolutely do in Lake Bled
1. Walk, run or take the tourist train around the lake
Depending on your preferences, you have three great ways to go around Lake Bled. You can walk or take a bike. The lap around the lake is a little bit more than 6 km.
The route is easy and only has a climb of 7,3 metres all around the lake. There's the option of taking the tourist train, which costs 4€ and also goes around the lake. It has different stops around the lake and during summer season you will be able to jump on it every 45 minutes.
Any of these three options will ensure you get to see the Baroque church of the Assumption of Mary from different viewpoints.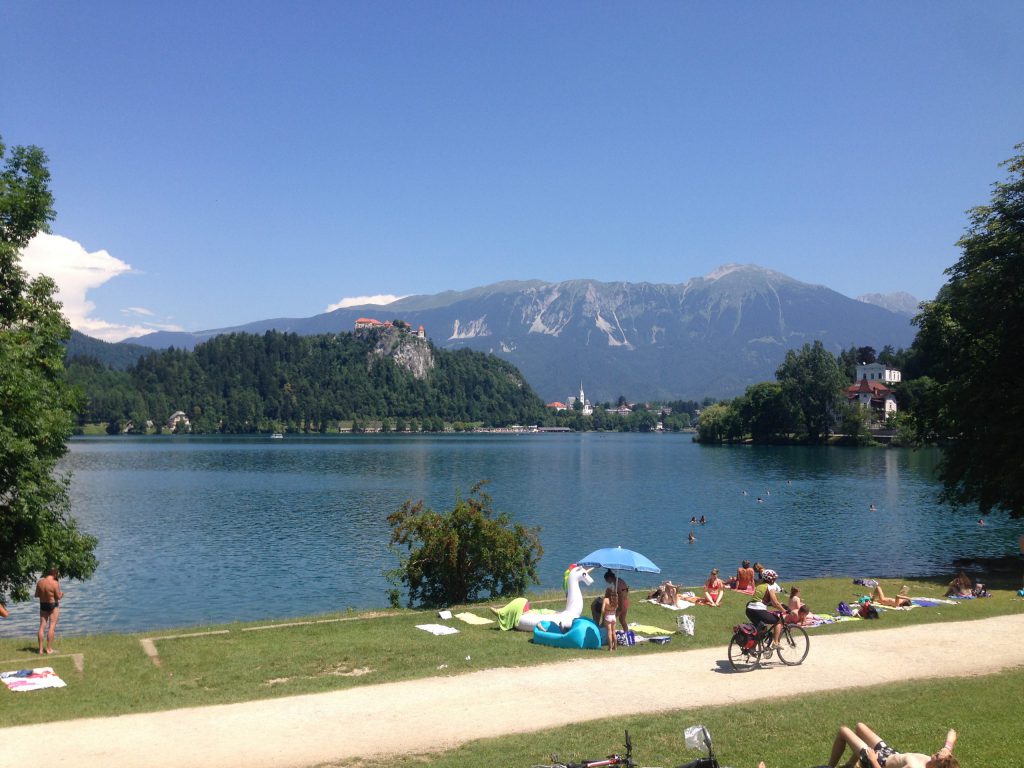 2. Go to Bled Castle
Driving takes less than 10 minutes from the side of the lake where all hotels and restaurants are located. Parking costs 3€ for 2 hours, and that is the maximum stay you are allowed.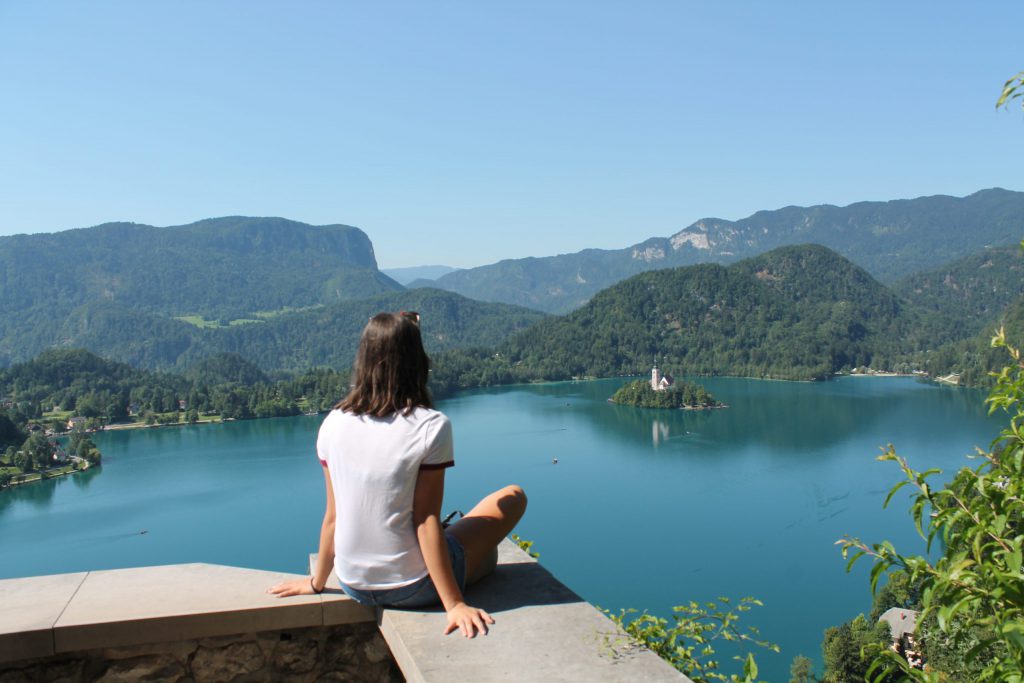 There are buses from lake Bled that take you there and hiking routes (they go up almost vertical, so you need proper shoes and water bottle for the hike). Castle in Slovenian is Grad.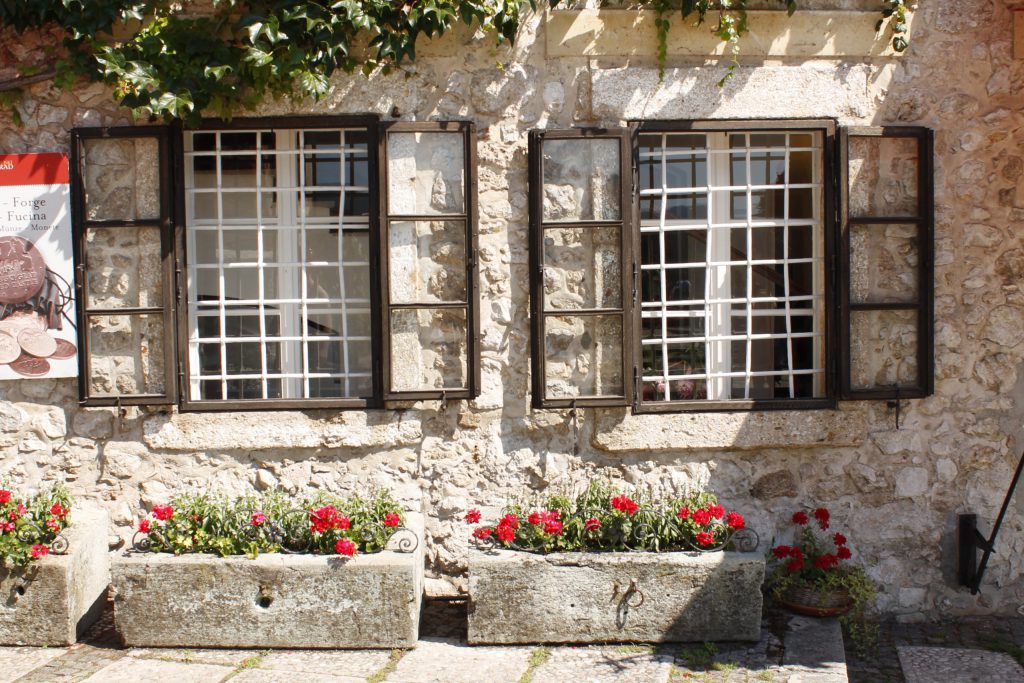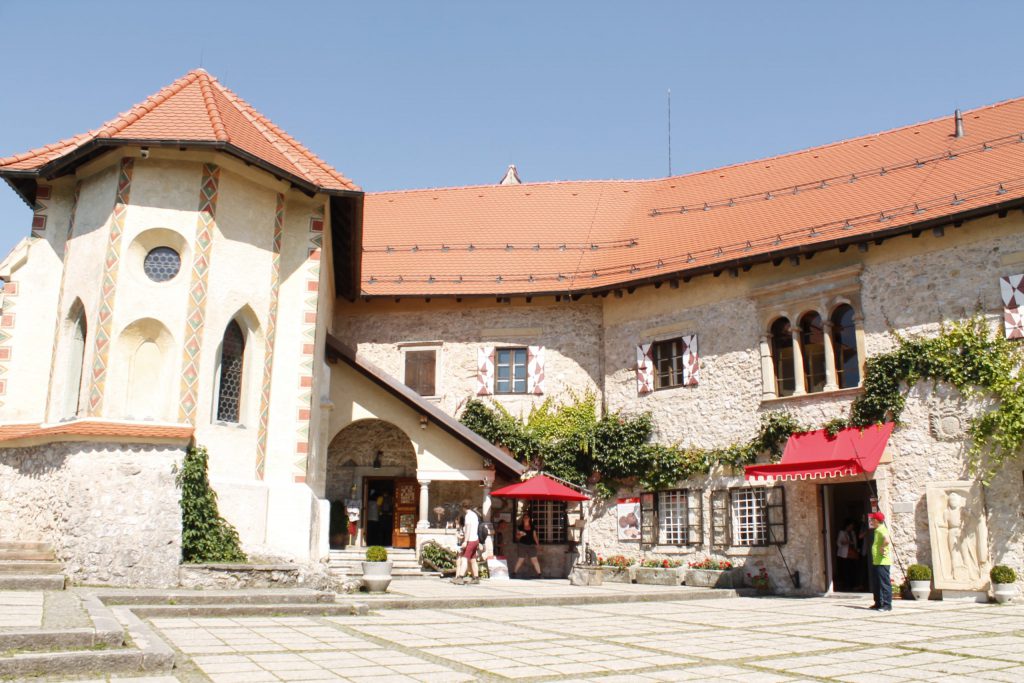 There are signs indicating the grad everywhere. The entrance fee is 10€ and you get to visit the castle and see the lake from a higher lookout point. Again, you can see the church of the Assumption of Mary from up high. The views are truly breath taking.
There is a lot of people in the castle (compared to the rest of the country) but I wouldn't describe it as crowded.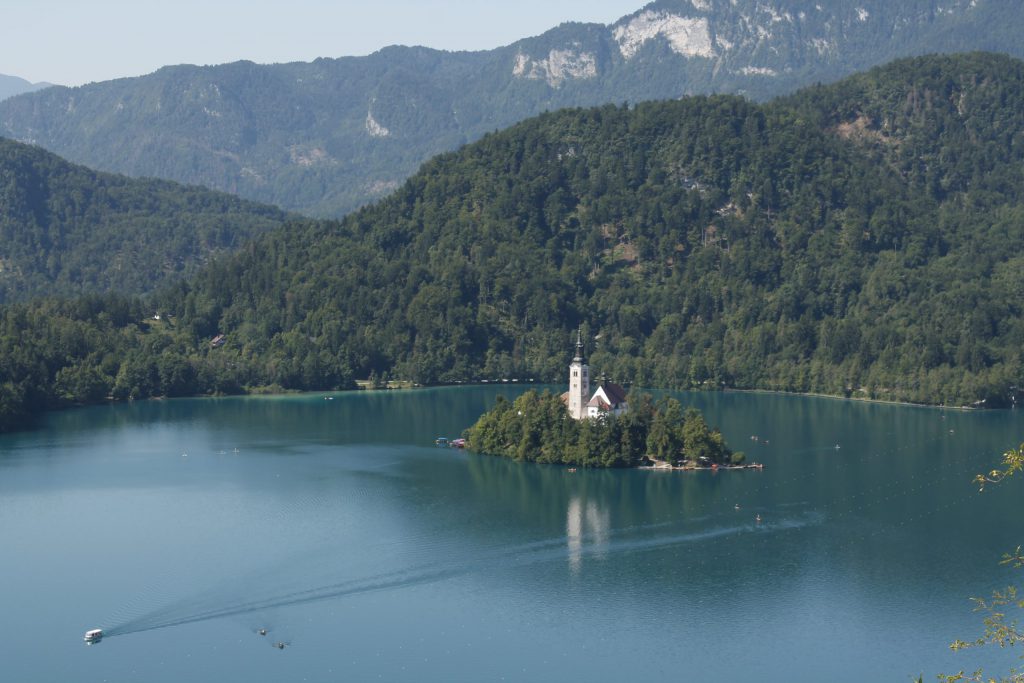 3. Feast on the Bled Cake
The Kremšnita cake is the typical dessert for the region. It certainly should be one of your mandatory stops.
It is a sweet and delicious bite to have overlooking the lake. The recipe has been maintained mostly intact over the years. It is made of puff pastry with a layer of whipped cream on top and again another puff pastry layer. On top there is vanilla sugar.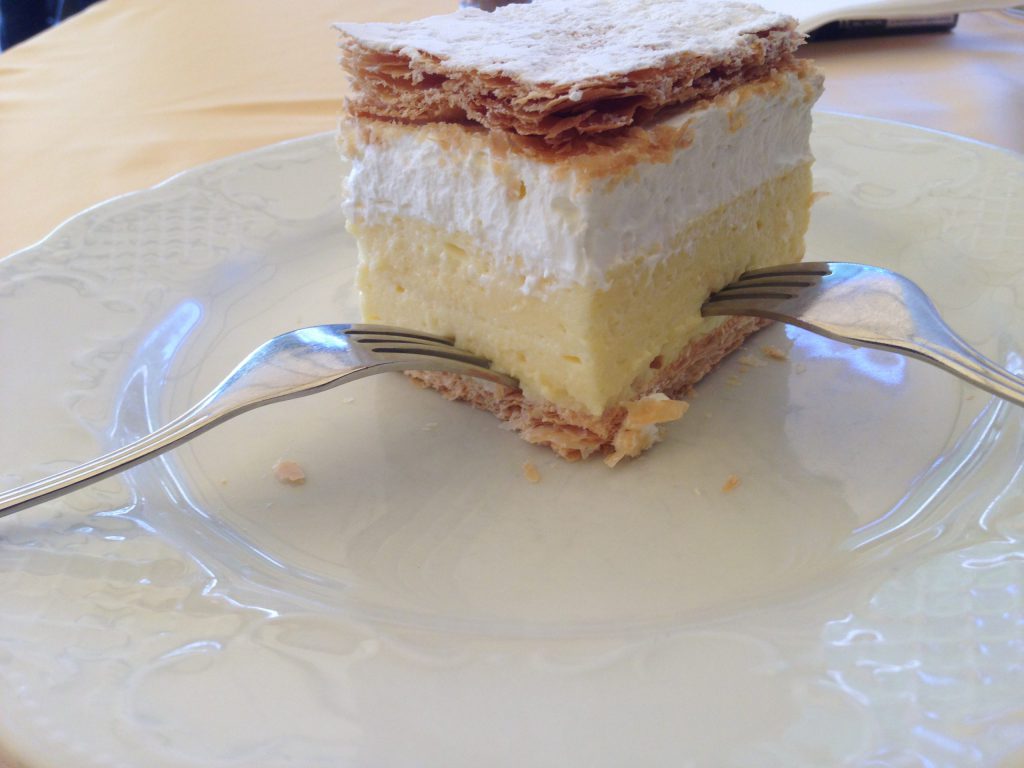 4. Visit Vintgar Gorge
Merely 4 kilometres from Bled we can find this nature beauty. The gorge is 1.6 kilometres long and offers incredible views, turquoise water and little waterfalls along the way.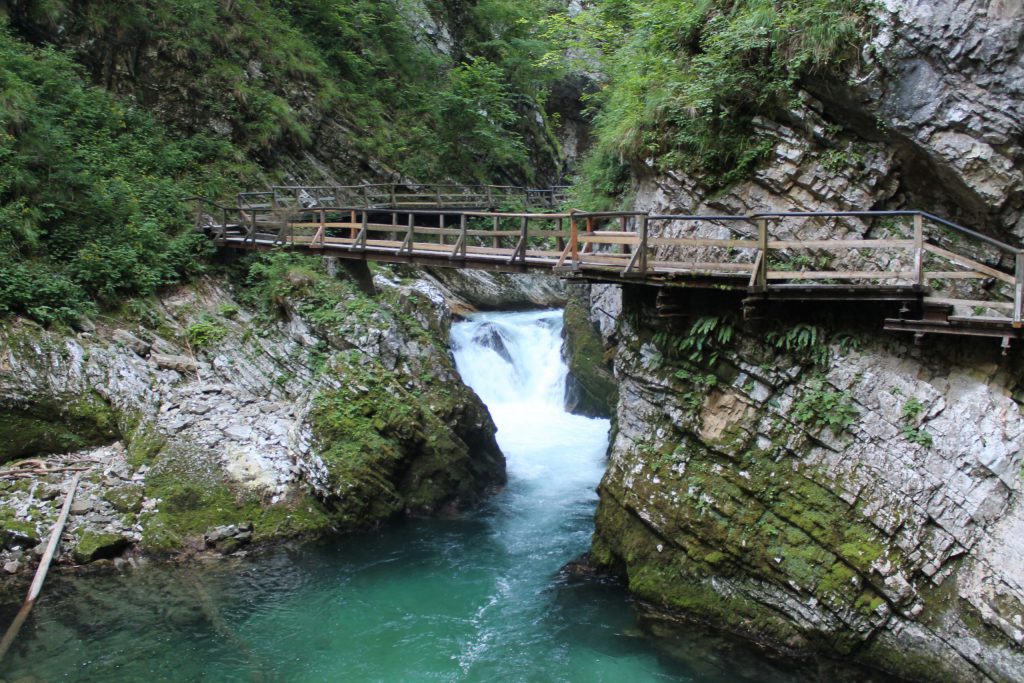 A relaxing walk along wooden bridges accessible for everyone without much fitness required – it is mostly flat, but I would not push a wheelchair, as it gets narrow at some points.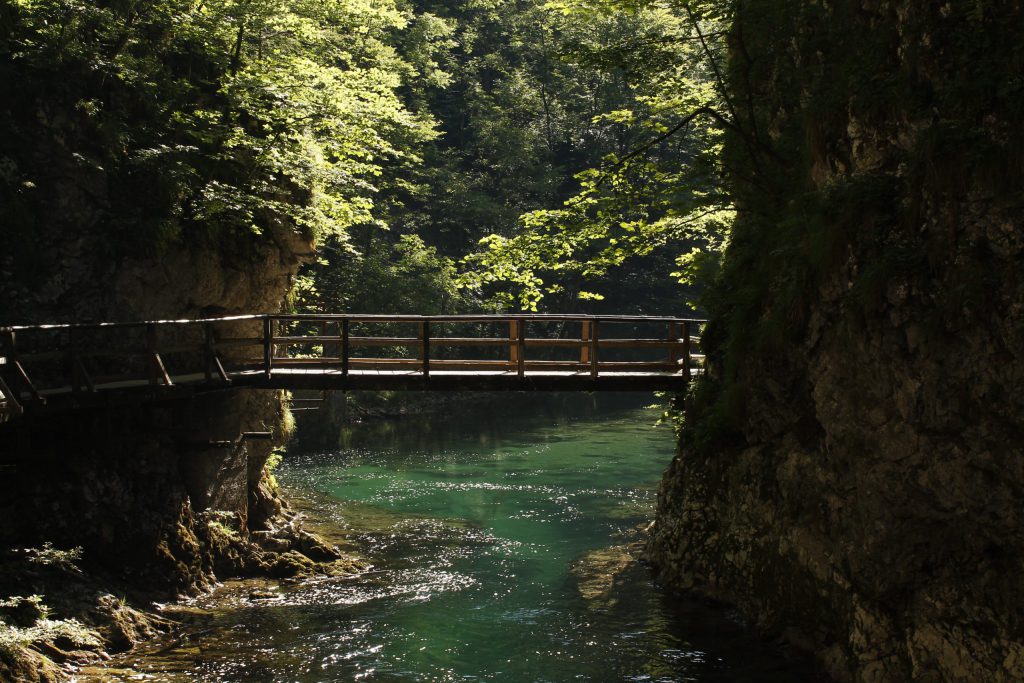 It finally leads to a 16 metre high waterfall at the end: Šum Slap. You can find toilets and refreshments at both end of the path, parking is free and entrance is 5€ per adult.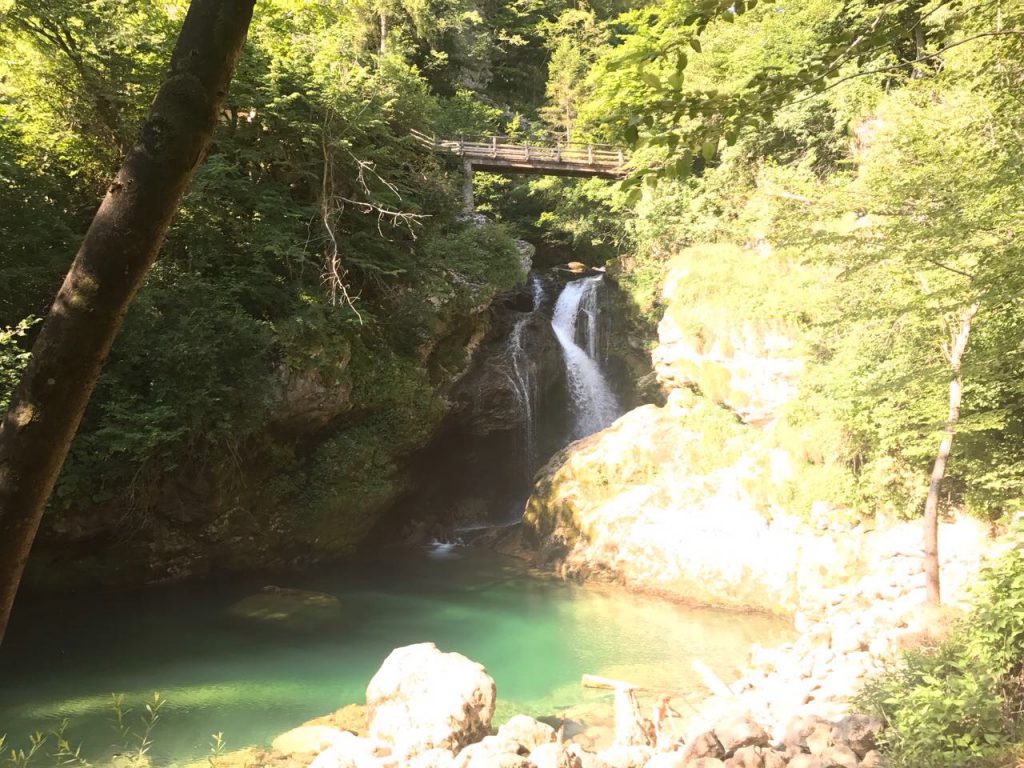 5. Swim in Lake Bled
Get in the lake wherever you are (after double-checking you can swim there) and swim.
I'm a fan of water parks (and I've never been in one… I know) but the kid in me never wastes a chance to jump of a trampoline or slide in a water slide. During my lap around the lake I saw the Castle Bathing Area or Grajsko Kopališče.
It is located right underneath the castle and it is the only designated bathing area on the lake. It has one waterslide, outdoor swimming pools and big Lillo structures that kids can climb onto. They have 1000 lockers and also changing rooms. It really makes for the perfect place to chill after a hike – water, sun, and adventurous activities.
6. Swing into the lake with a rope
Following my inner kid, imagine my happiness when on my walk around the lake I found there was a swing! I could tick off another of my Bucket List ideas and swing from a rope into the lake!
The rope is located not more than 500m away from Mljno restaurant and hotel walking towards Vila Bled.
It started raining when I decided that even with rain I would jump to the lake with the rope, so I ran in my bikini from my car and jumped into the lake and enjoyed a fifteen minute rope swinging in the rain. Unfortunately, due to weather conditions, I don't have a photo to prove this.
7. Stop at Bled Heart
Every couple, family and group of friends mandatory stop, the heart of Bled is a red wooden heart structure in the hotels and restaurants area of the lake.
You walk past is when you're doing the lap around the lake and most people walking in front of us stopped and took turns for the picture.
Do you have any other reason to never go to Lake Bled? If so please share them below!