Metelkova City is a centre of art and craftsmanship in Ljubljana. It was created sixteen years ago because there was no space like that in the city. Over this few years it has become an autonomous centre. When Slovenia became independent different personalities of the country tried to convince the government to do something that was not a shopping centre. After the negative and a couple years later, artists and different groups decided to occupy it – and created what we know today as Metelkova Mesto.
Welcome to Metelkova Mesto
There's art, music, theatre, sculpture and painting among other arts. It's located 15 minutes walking distance from the pristine Austro-Hungarian Empire look of Ljubljana's city centre. Taking 12,500m2 of an abandoned military base, the occupied buildings have become one of Europe's finest art spaces. Metelkova Mesto hosts more than 1,000 different events per year.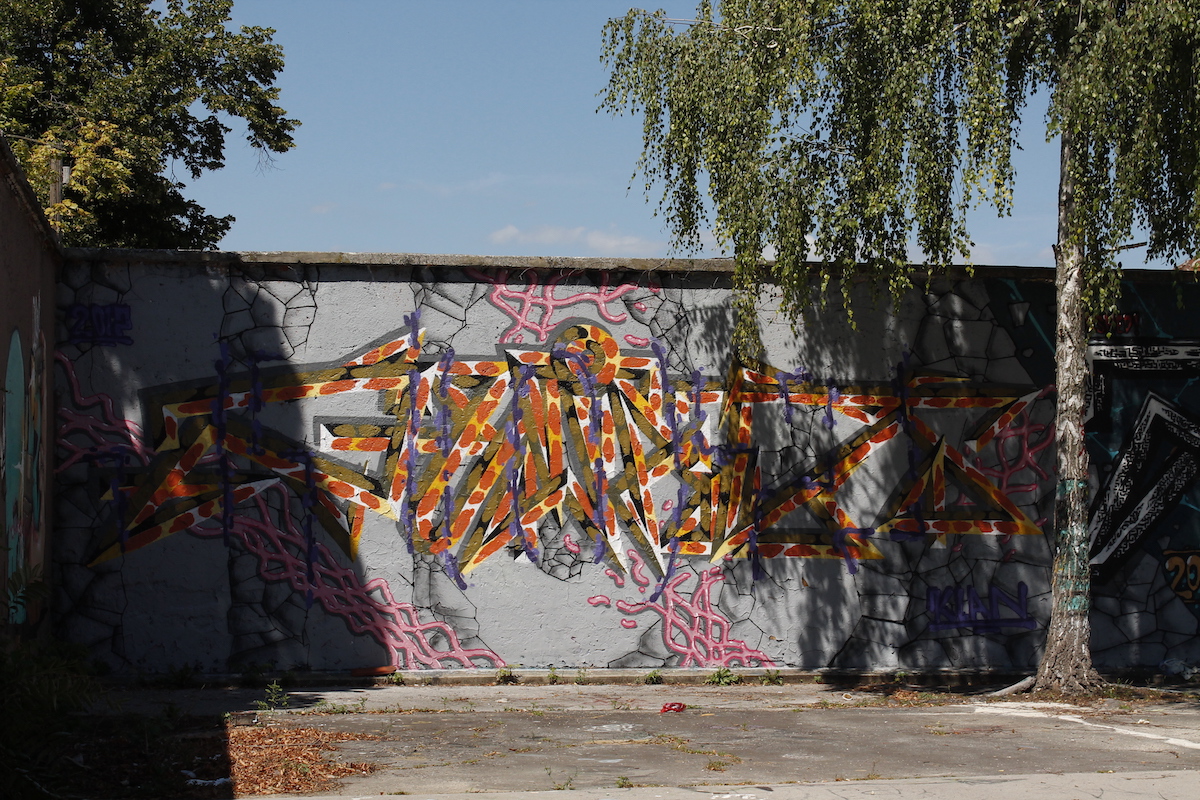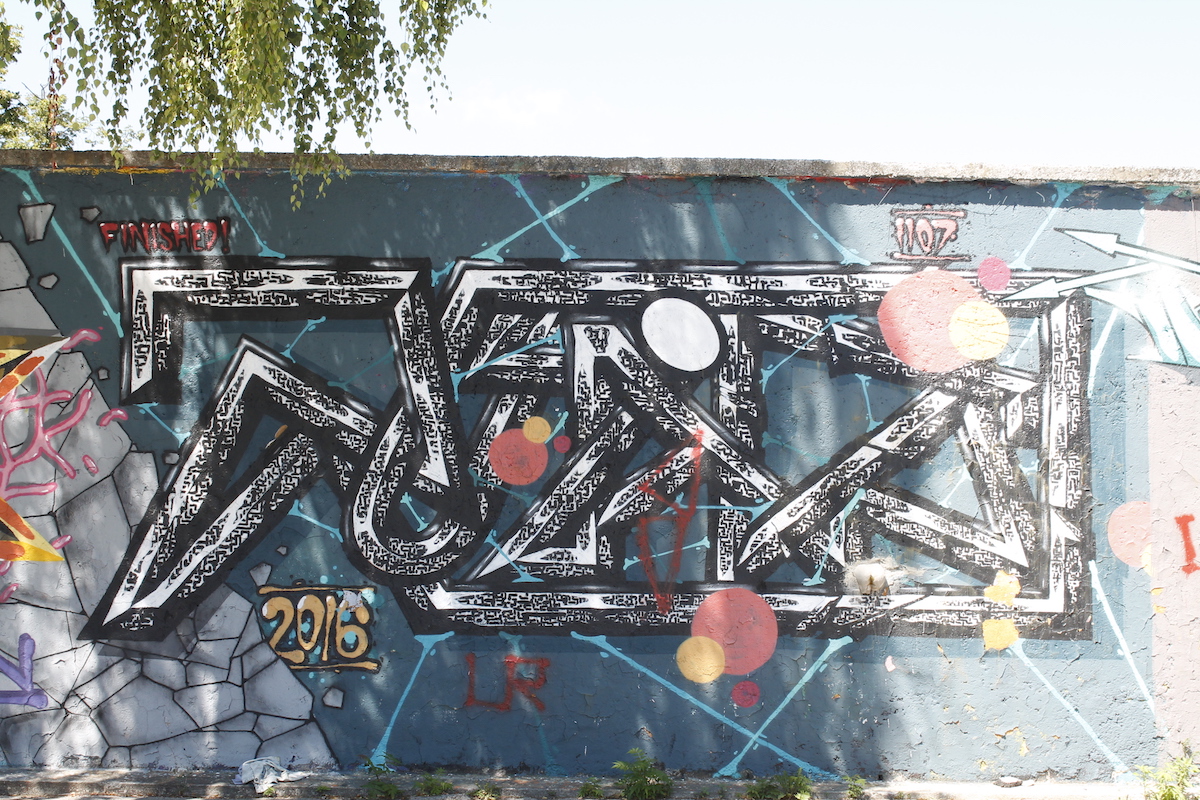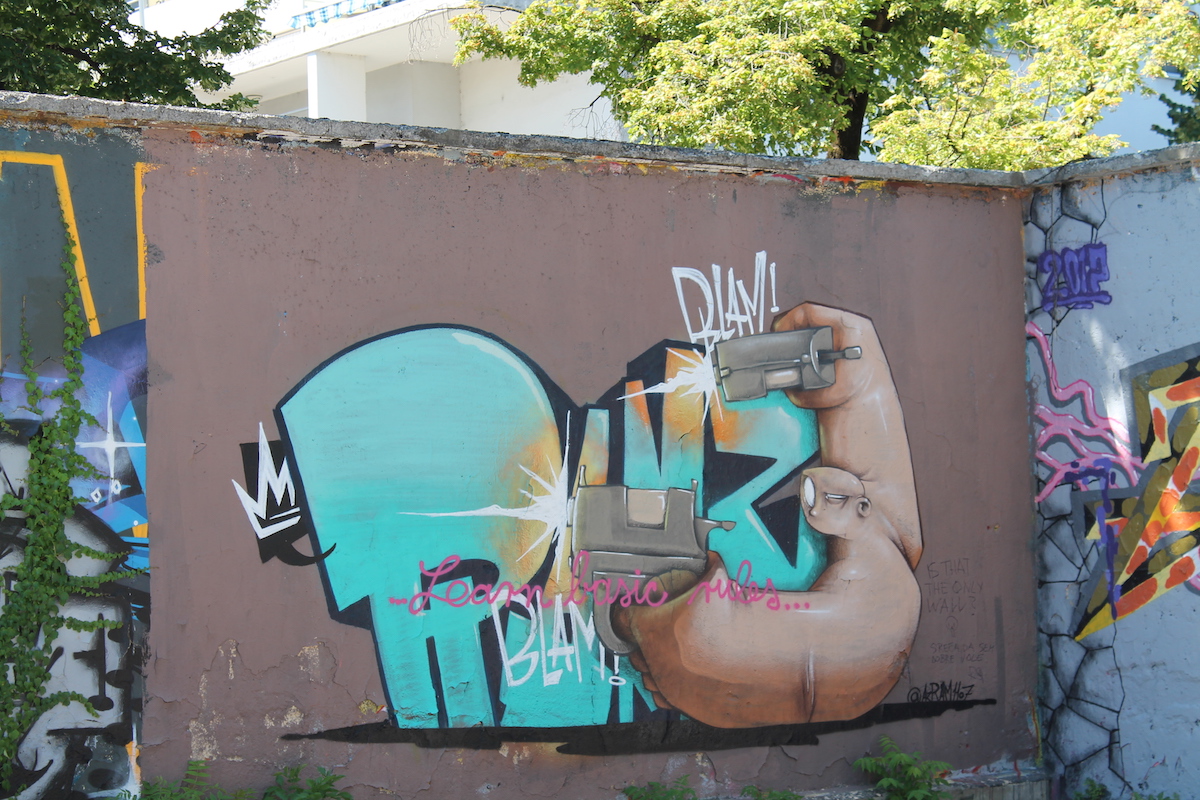 The space has been created by a number of groups that established the economy of the Metelokva city. When I was there I was the only tourist around. Seriously though, how many times has this happened to you? I'm pretty sure it was, if not the first, on my top 3 of first times.
There were groups of people hanging, but they either seemed locals or people who has visited long enough to feel like they belong there. However at night it is the place to hang around: exchange ideas, listen to music, attend to a lecture or visit an exhibition. The alternative city of Ljubljana comes alive with the last light.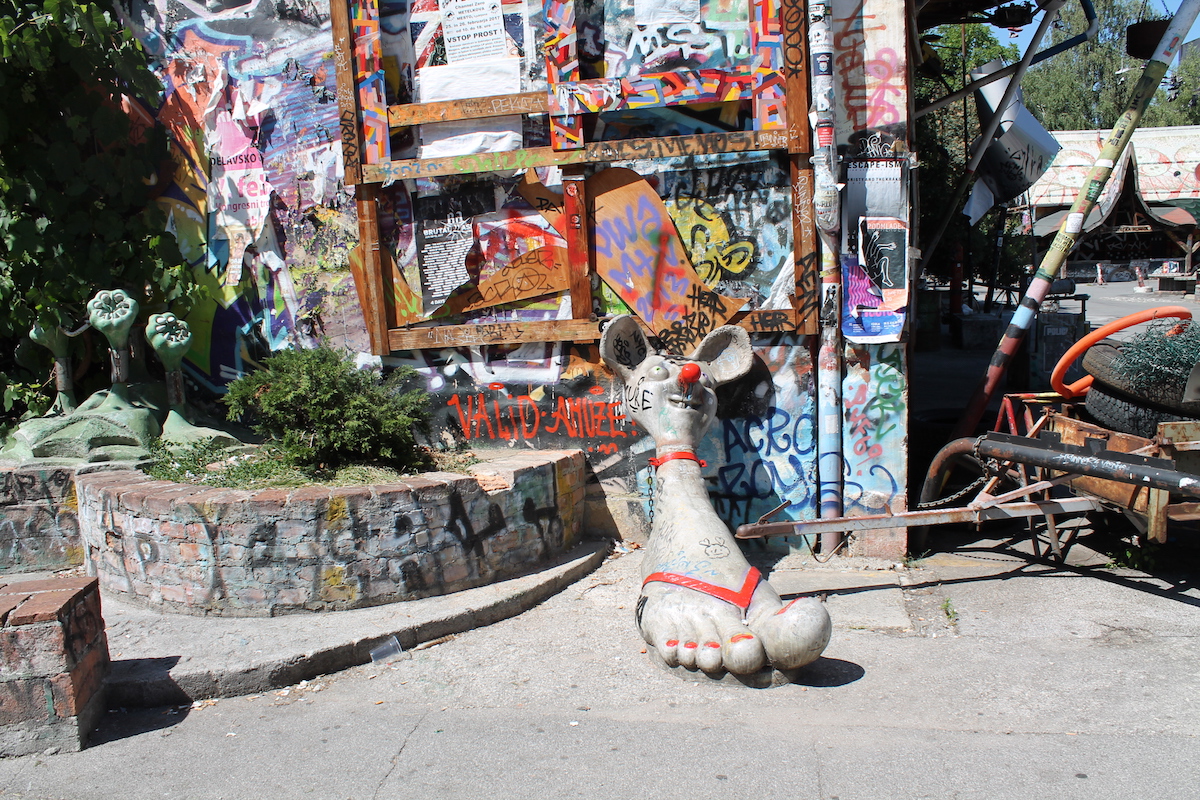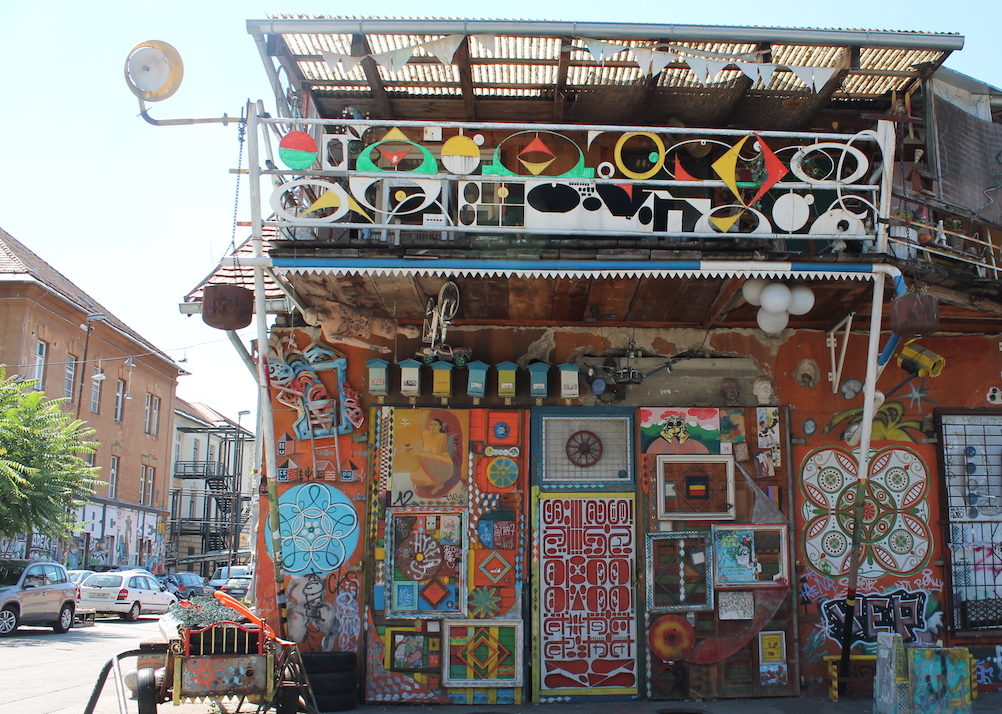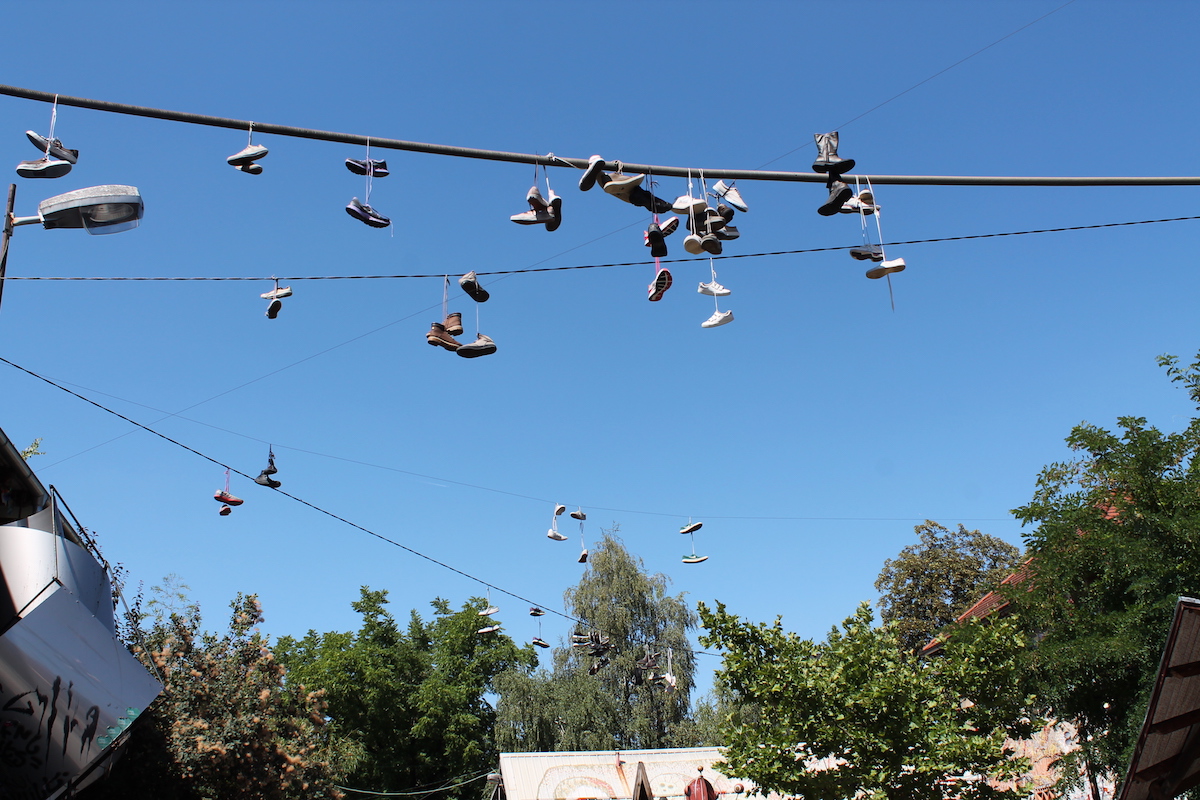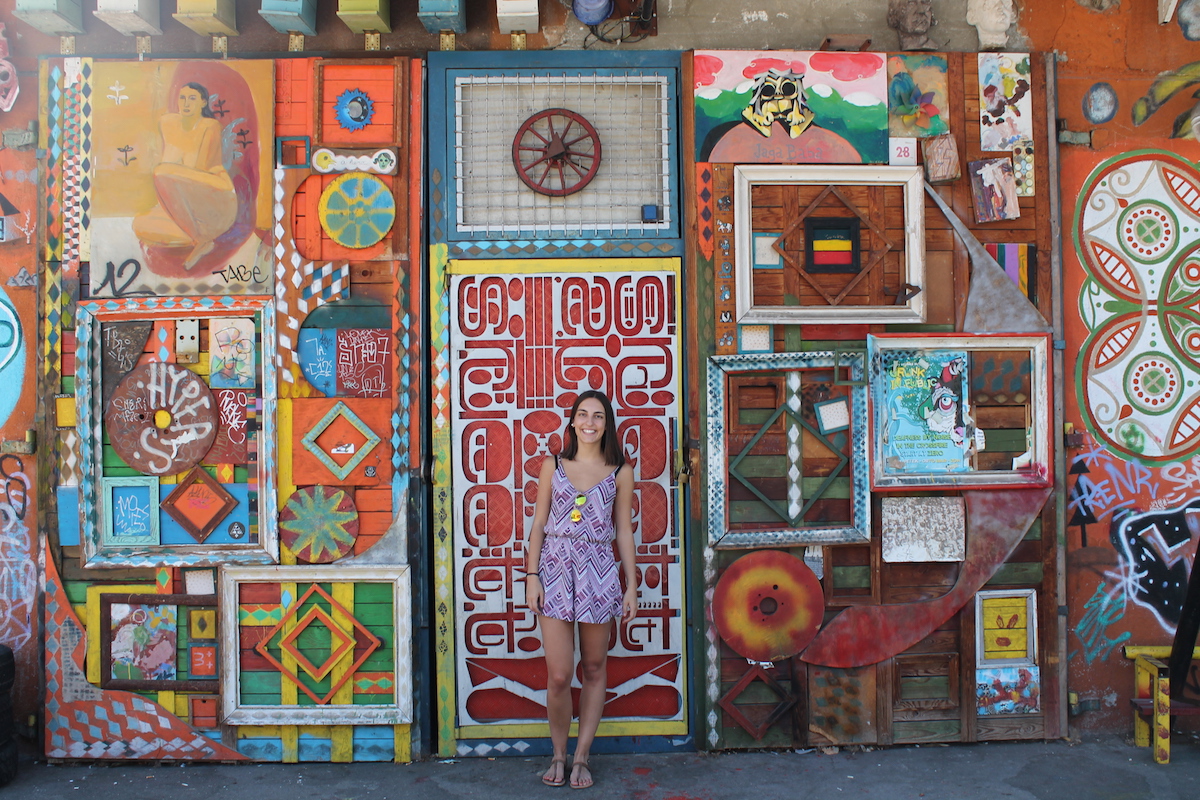 I took pictures (of course!) and walked around the area mesmerised with every piece of art I could see.
Inside of this alternative city we can find a big amount of graffiti and different art. The walls are full of paintings, tiles making big puzzles of images or baby heads in a mostly alarming expression hanging from different ropes.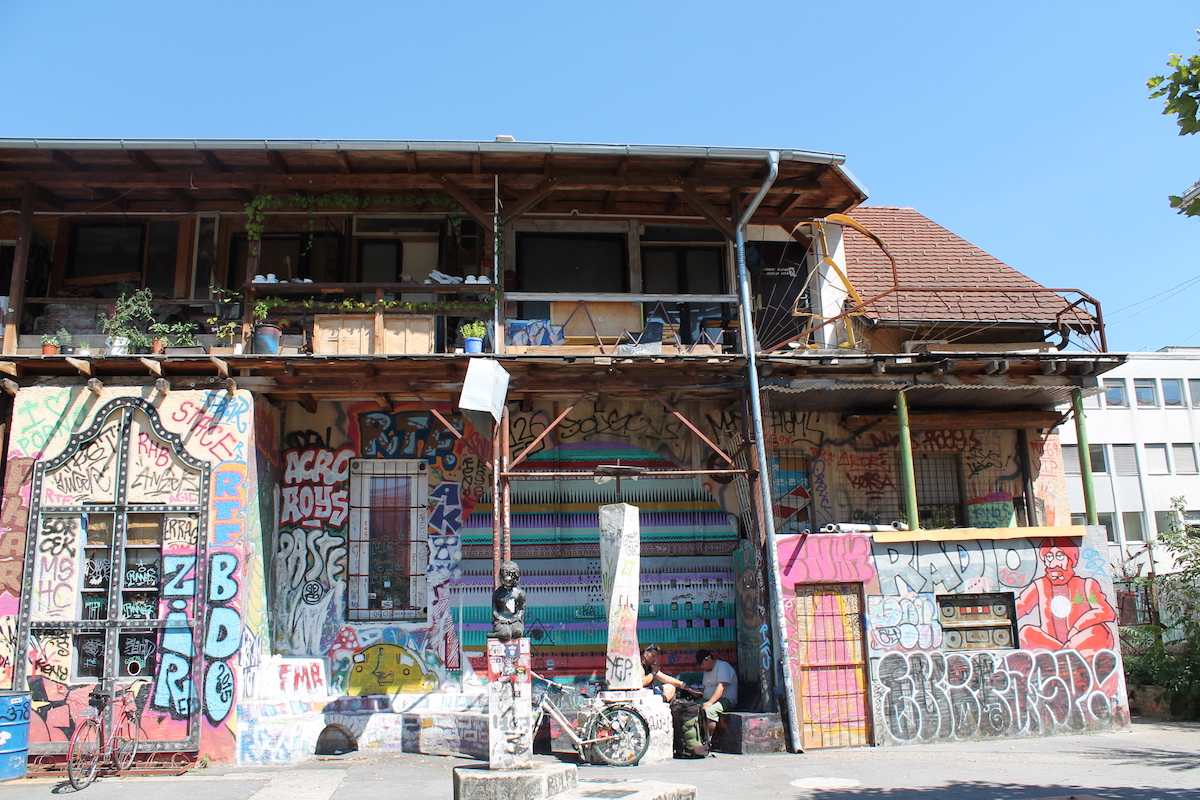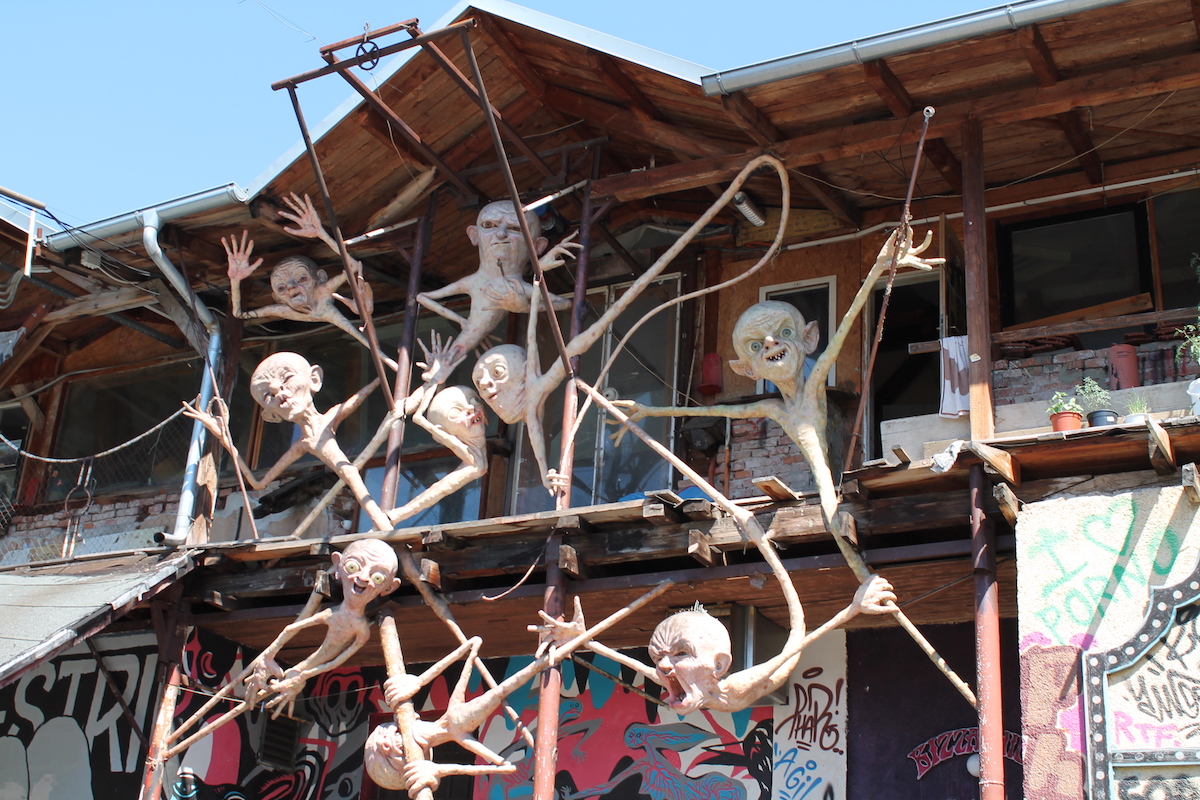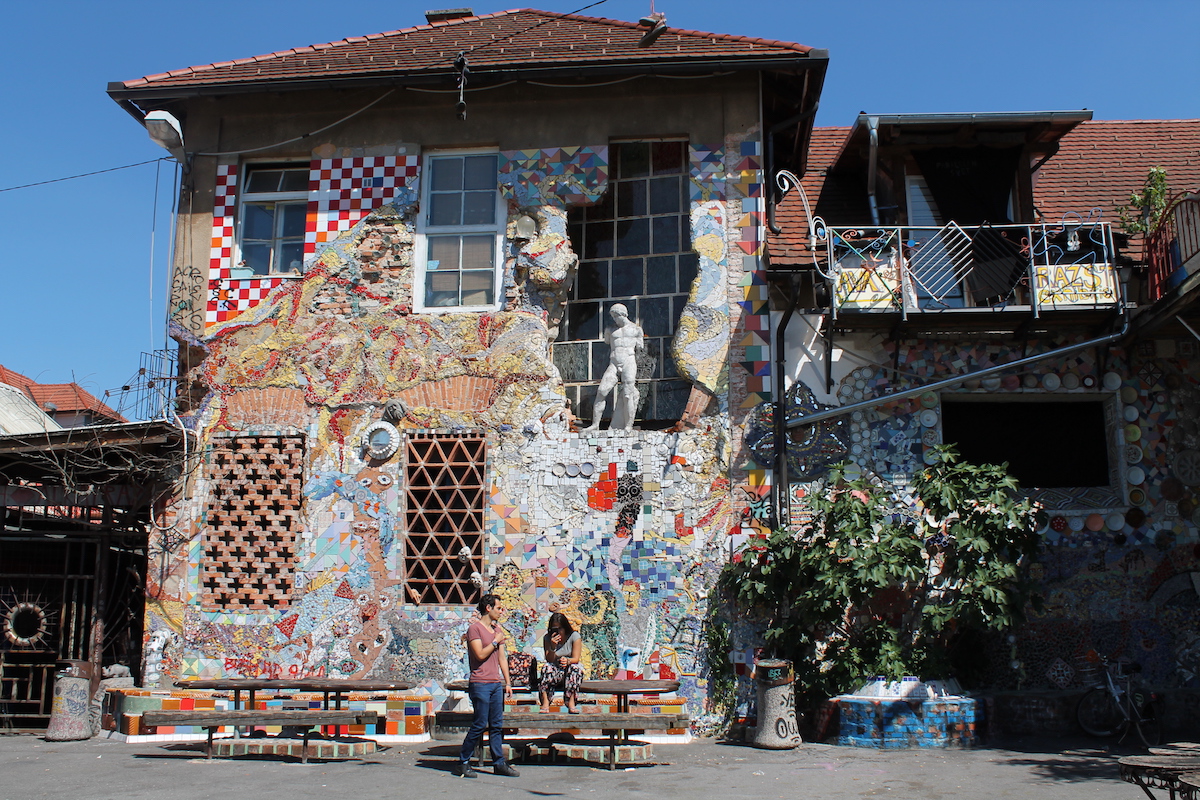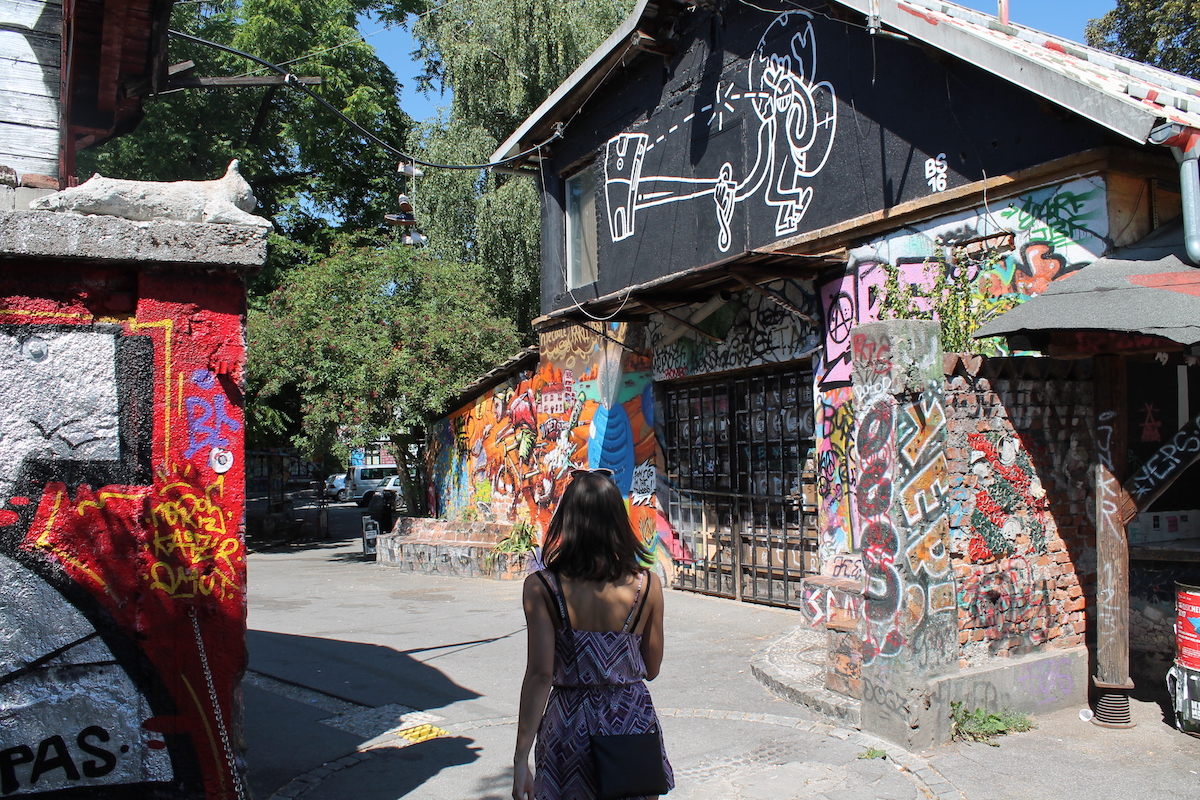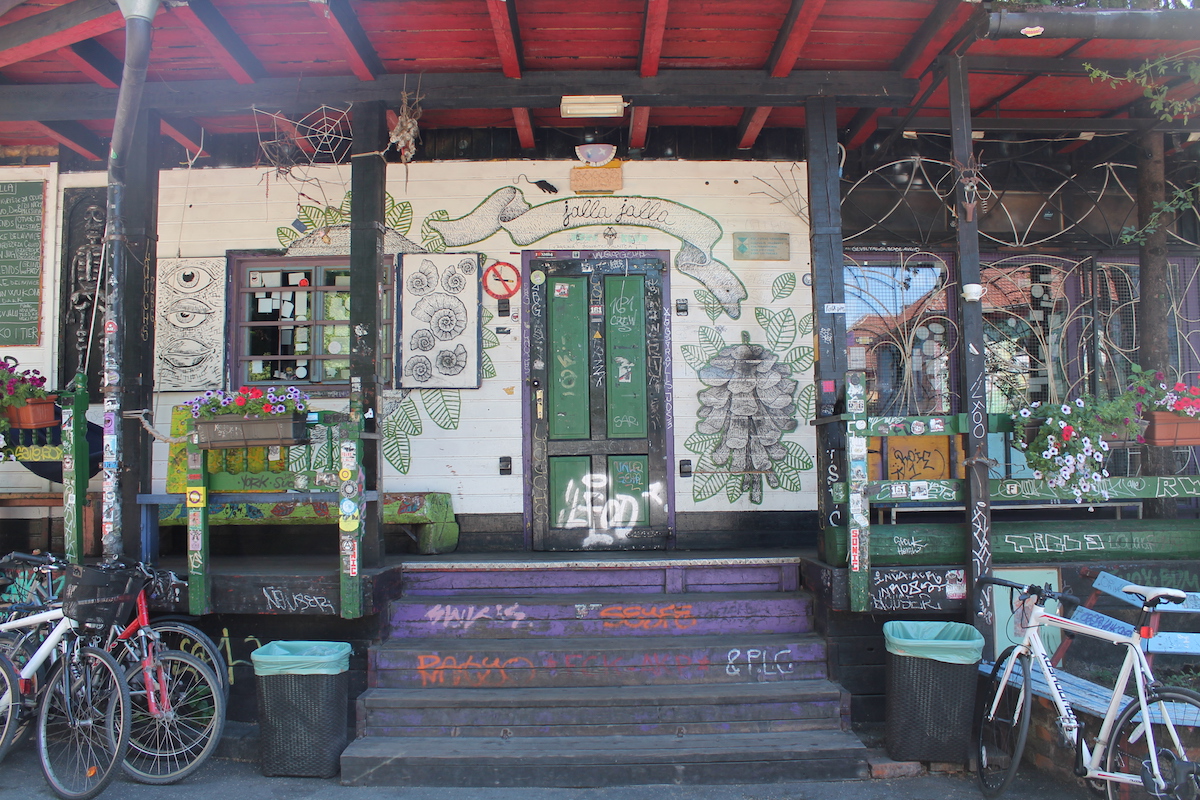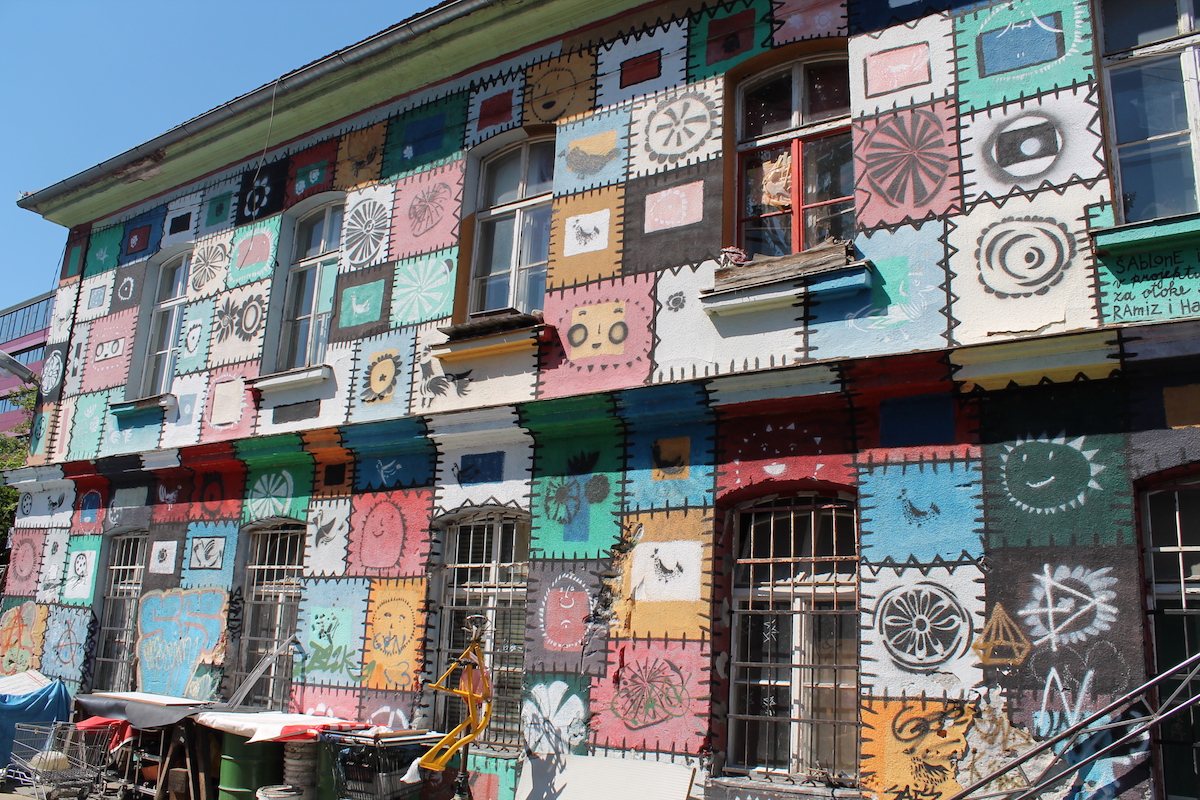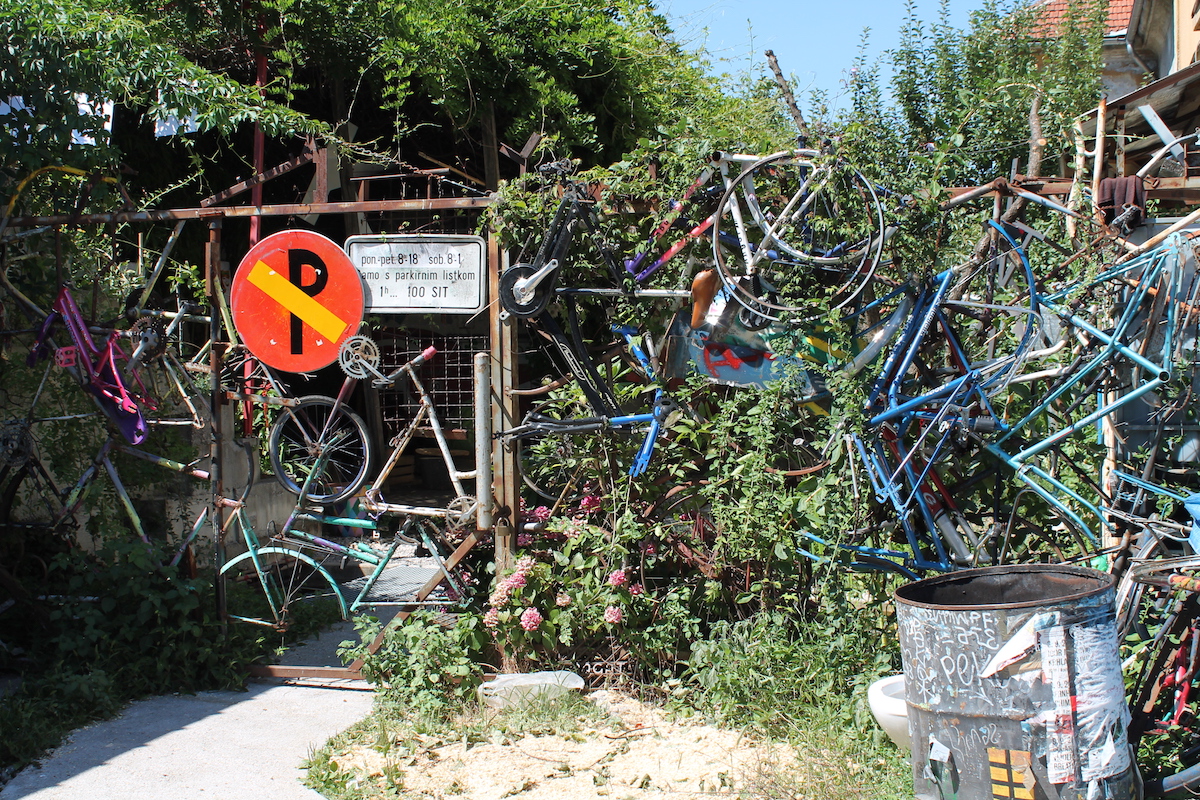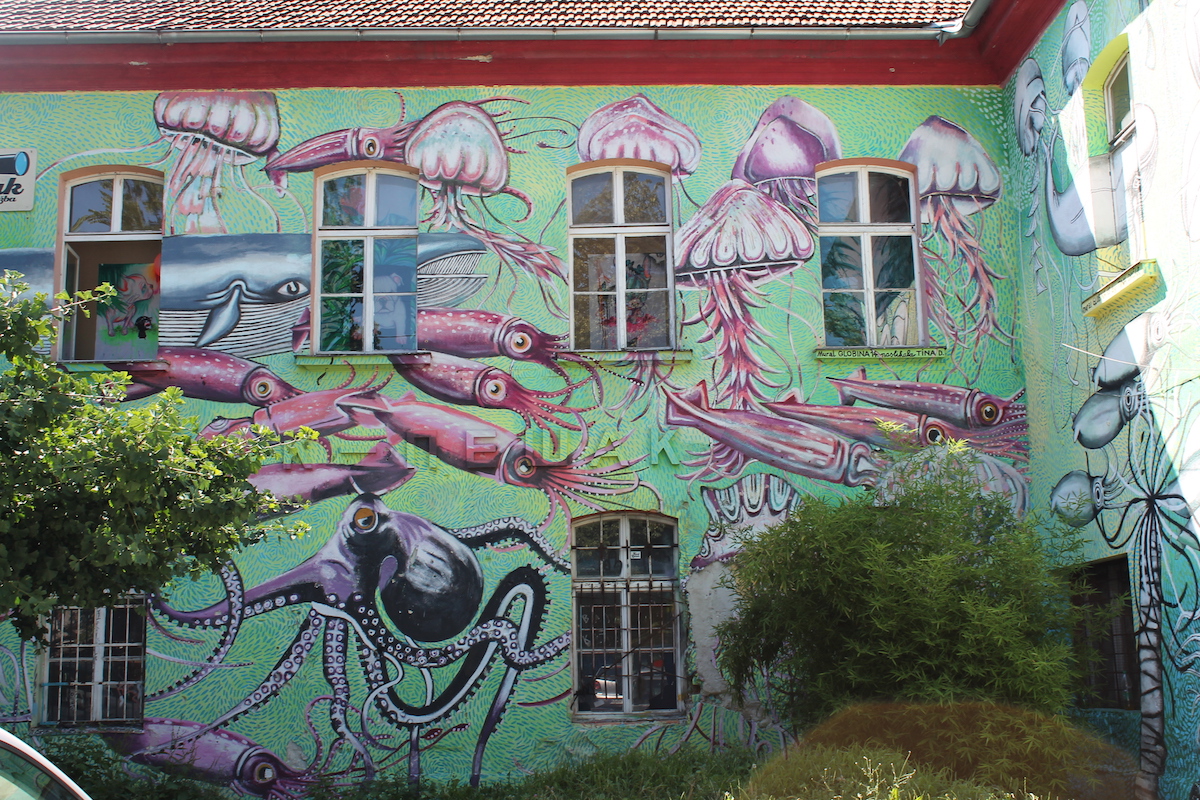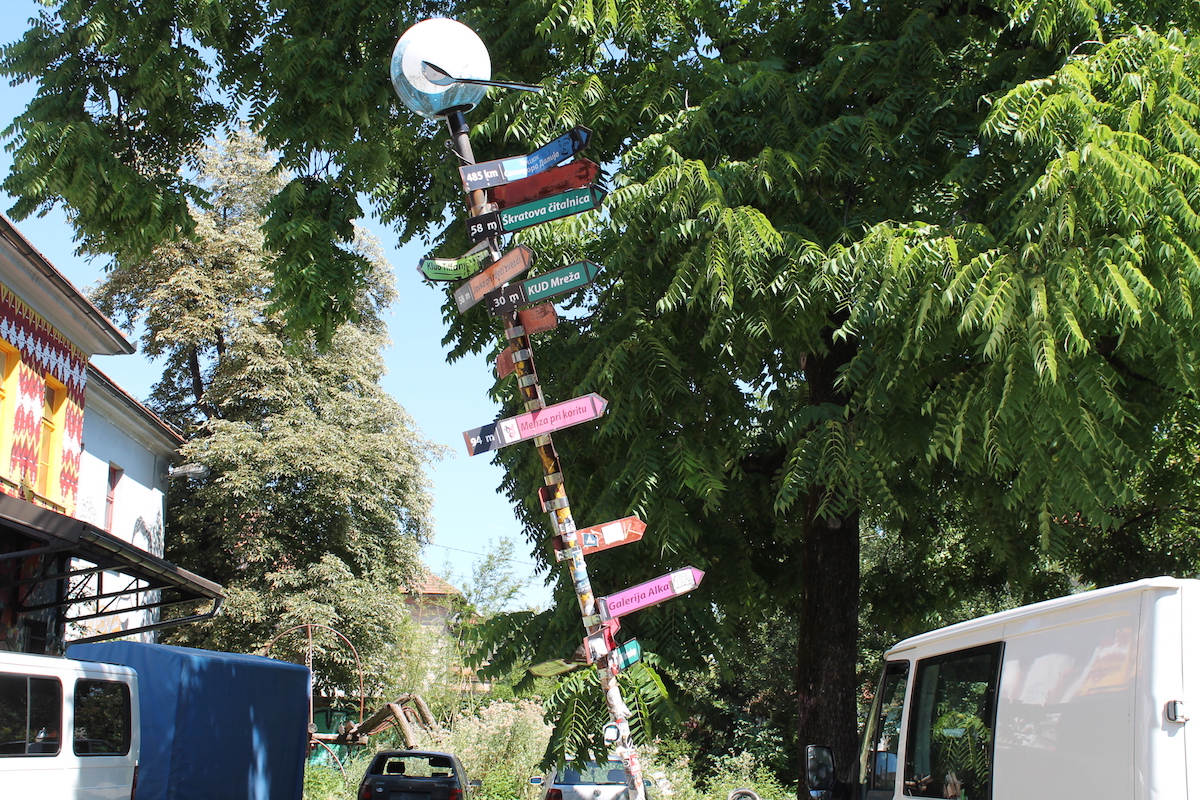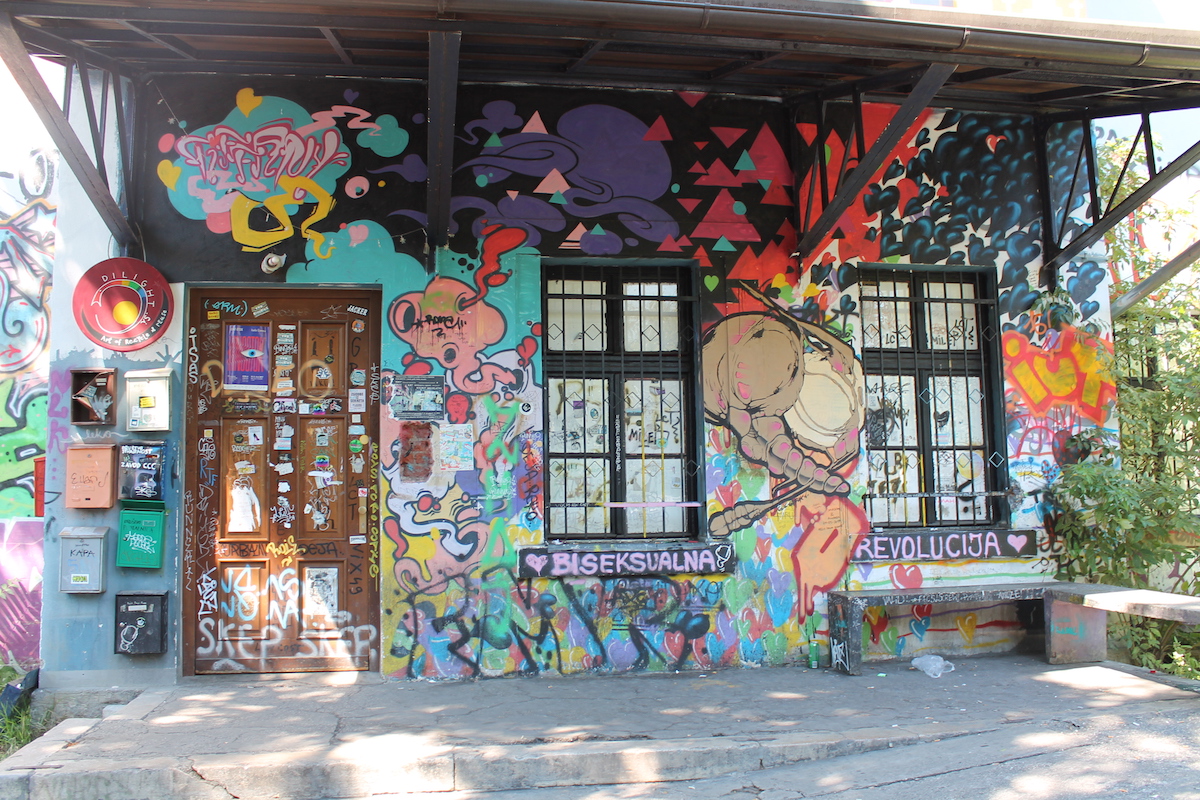 There are playground structures you can chill on, and different materials making a big spider shape.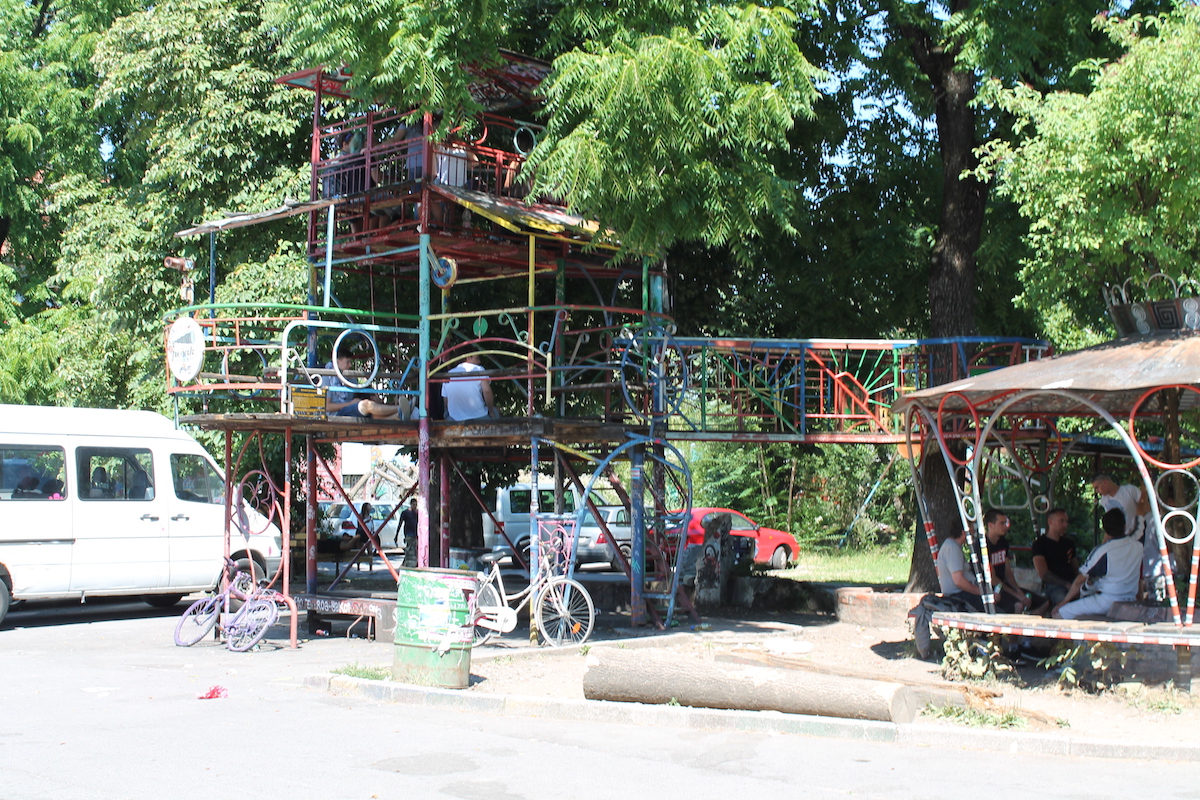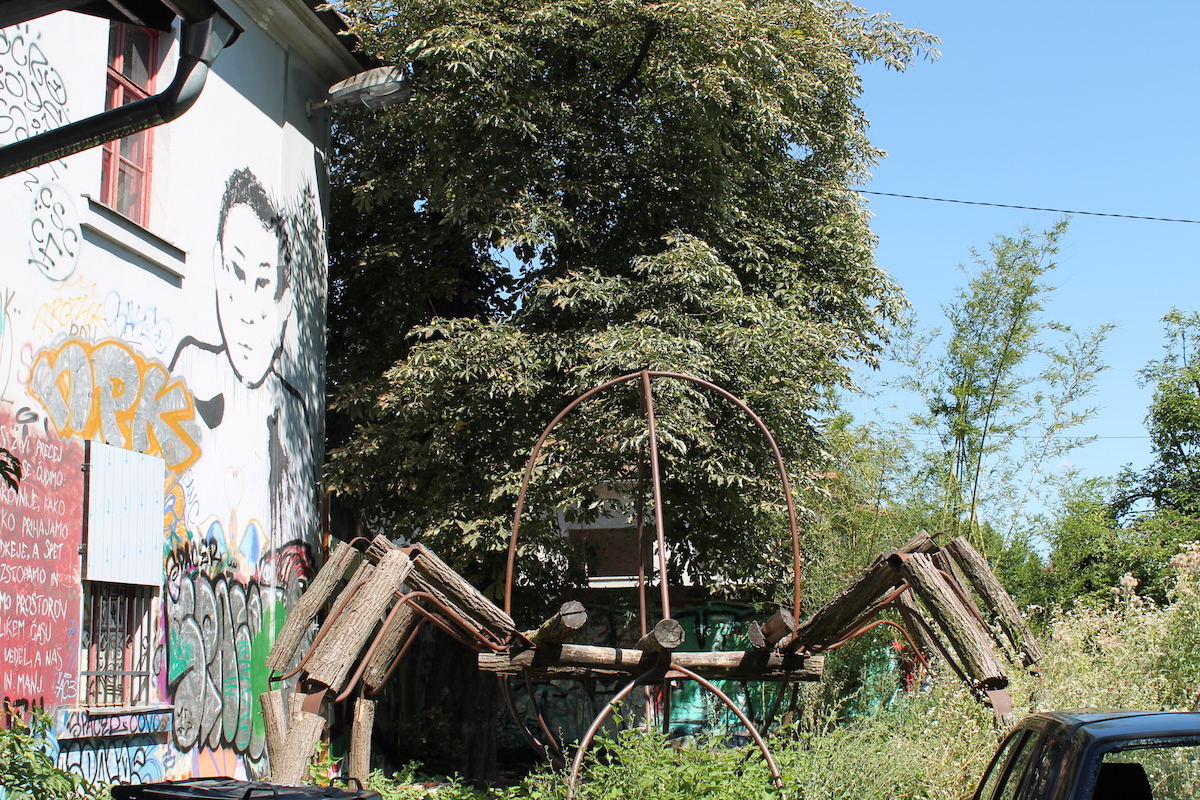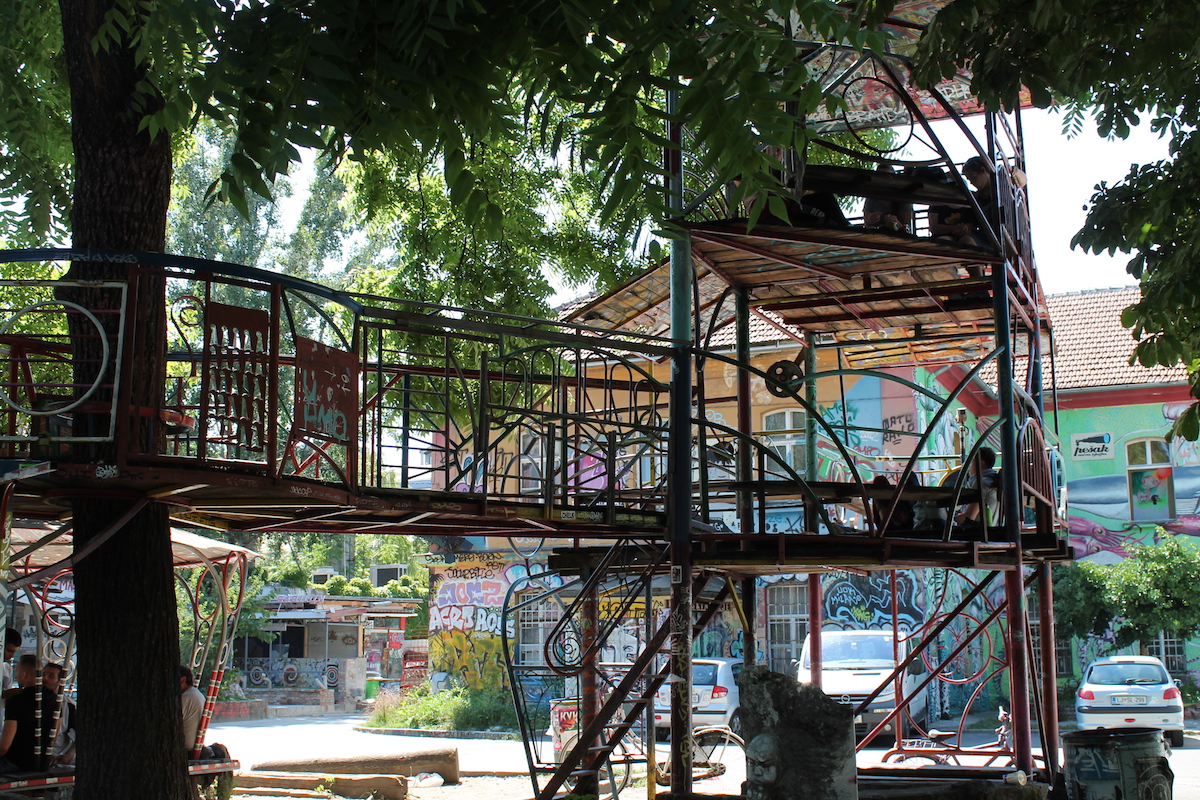 Hostel Celica
Inside of Metelkova Mesto we can find the Celica Hostel. It was a former prison that is now a hostel. Various artists have decorated each cell of the prison and their names are on the door.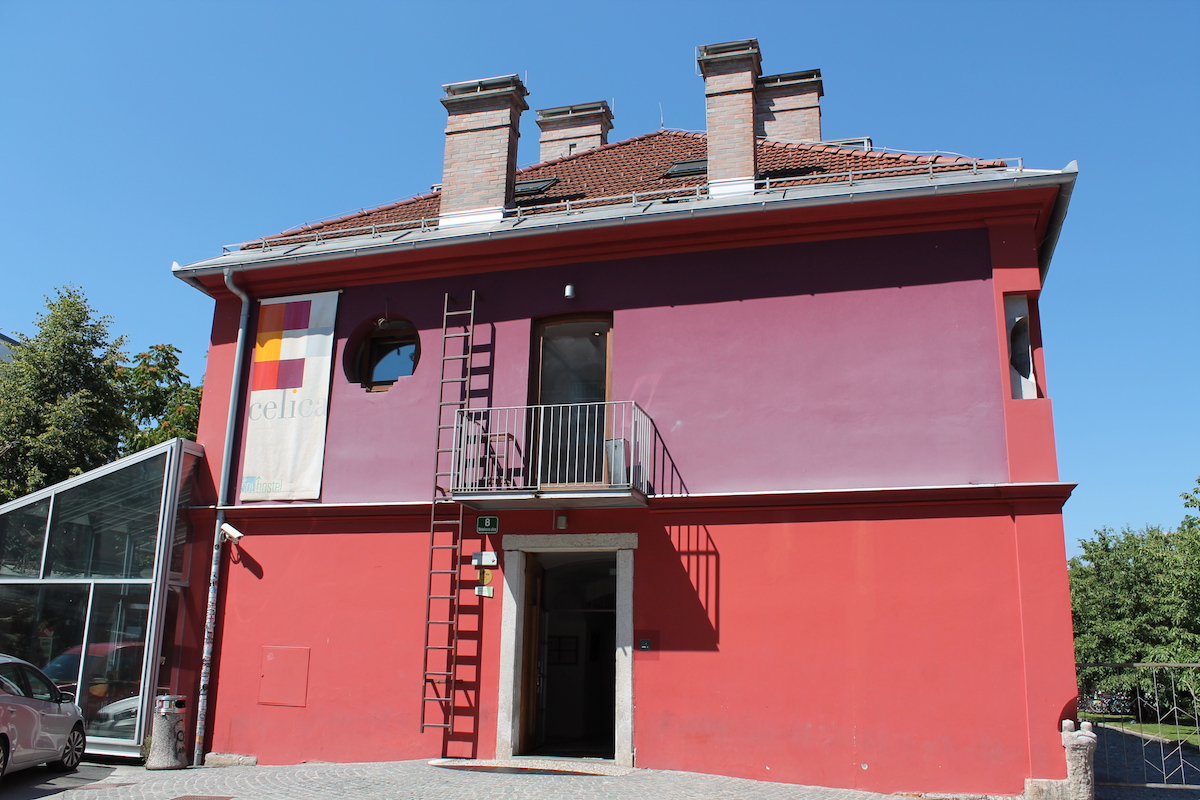 I really wanted to see the inside. At least two different cells to know exactly what the pictures on the website sometimes don't explain. So I entered the hostel and kindly asked the receptionist for a tour. Apparently they do tours at 14h00. It wasn't that time of the day. But one of them was finishing her shift and offered to show me a couple onnes that were ready for check-ins. So I had a private tour around four or five cells. And I really liked it! If looking to sleep in a prison in the artist area of the city, that is certainly your place!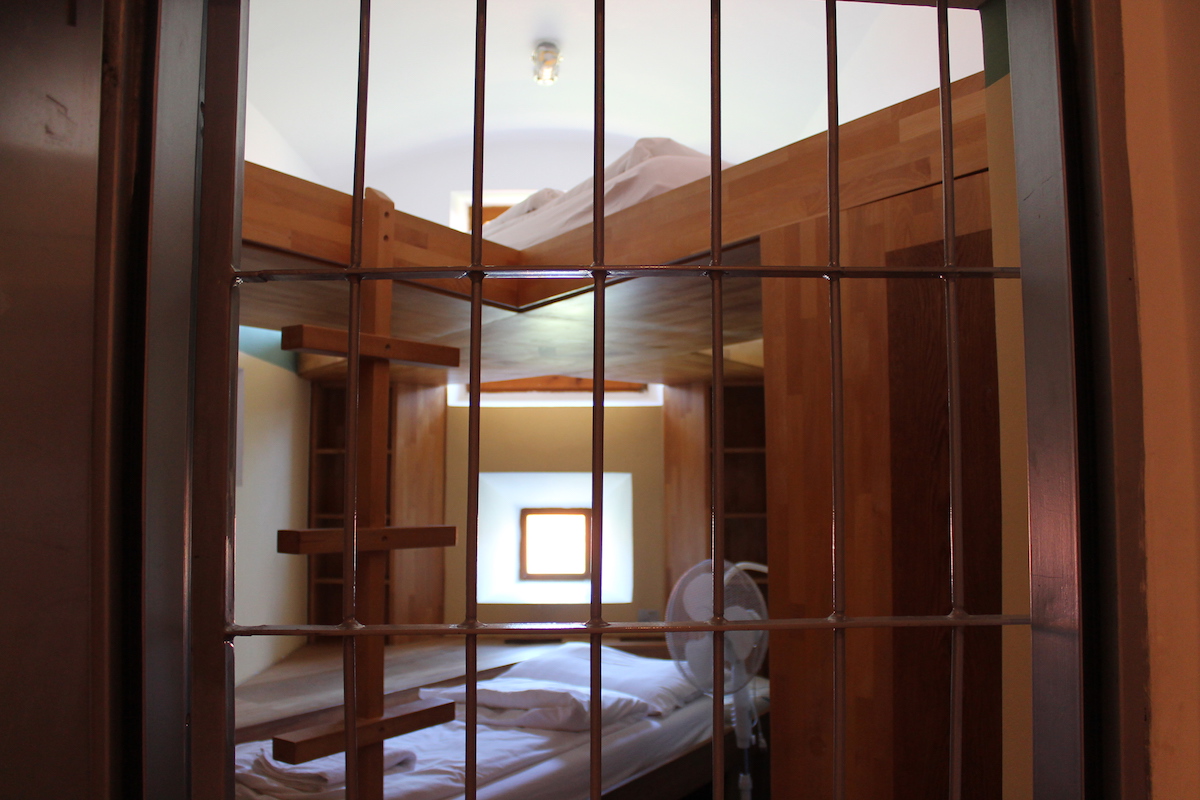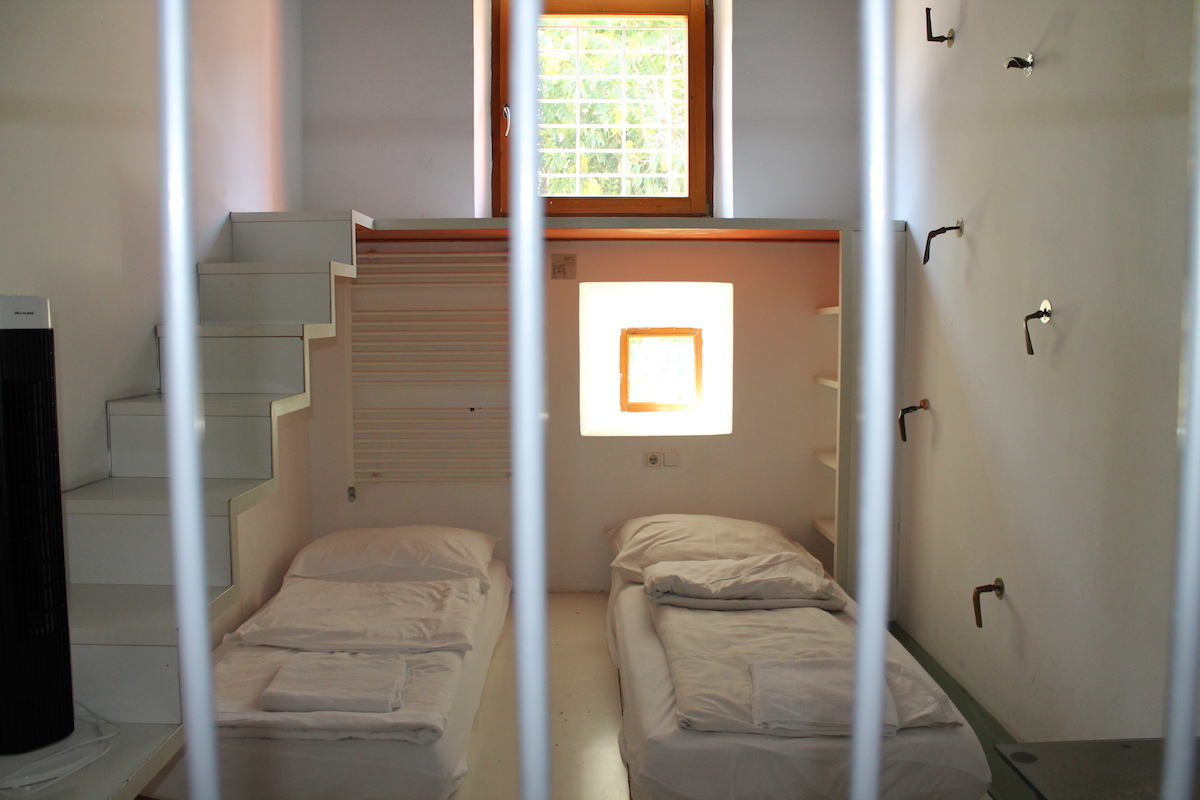 [columns] [span6]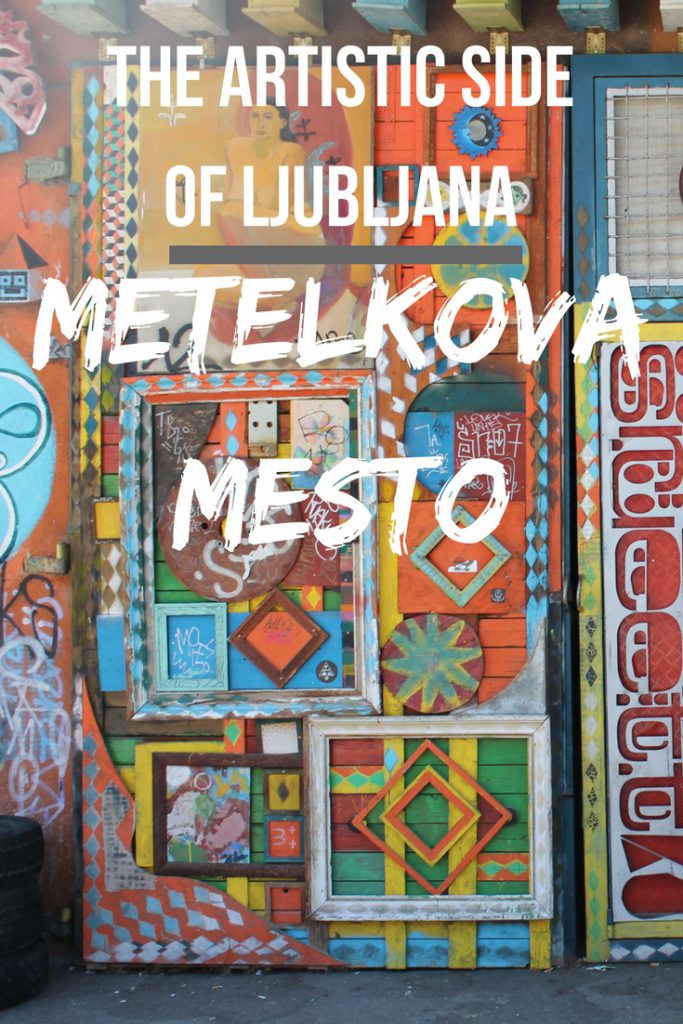 [/span6][span6]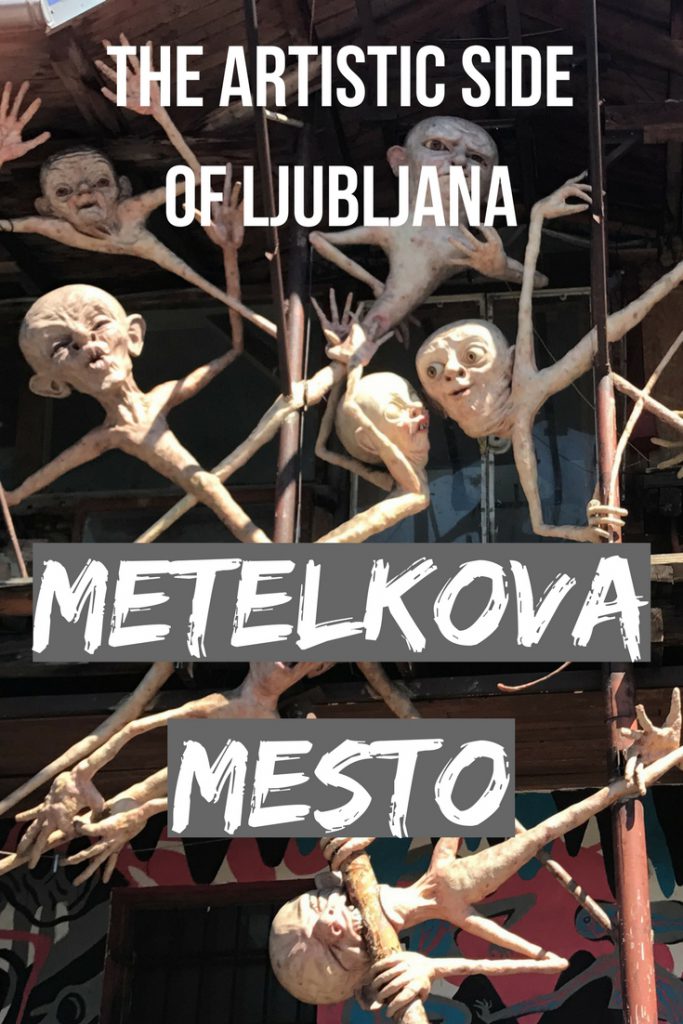 [/span6][/columns]