It's a windy Sunday morning, the sky looks blue and clear, and I meet with my now amazing friend Deon at 8:15am. He's the CEO of Volunteering Africa.
Yes, I know you are thinking, why is she awake that early on a Sunday? Well, when you have a chance to skydive, the time is not an issue any more! Here's how I managed to cross another thing off my bucket list: Skydive. Everyone that has skydived has been there, just like I was couple days ago. We we're all afraid and excited. Scared (not too much) but daring. And we all said YES.
Yes to a 15 minutes scenic flight. Yes to a harness around your body and maneuvering inside a tiny plane to sit on your tandem instructor's lap. Yes to opening the door and letting my feet float on the air. Yes to 35 seconds of free-fall. Yes to feeling deaf afterwards for at least half an hour. Yes to paragliding and trying to push it left or right with my arms. Yes to pushing my knees up my shoulders so I land soft on the sand.
Skydiving was amazing. I had this song in my head as I was free falling and seeing Table Mountain, Robben Island and a vast extension of land at my feet kept signing it in my head. If you listen to the lyrics, you'll understand why it was my soundtrack for the day. "Flying, climbing, this is what I feel when I'm reverse skydiving".
Wind, sun, and adrenaline rush. That's my new definition of perfection. And I wasn't a bit scared, just on the two seconds before starting to fly when my feet where floating I thought "make it quick, or I'll get scared" and we jumped. And this was it for me. I'm addicted. I can't wait to do it again. And I can perfectly understand Deon when he told me "I need to jump every 14 days. If I do not, I get grumpy".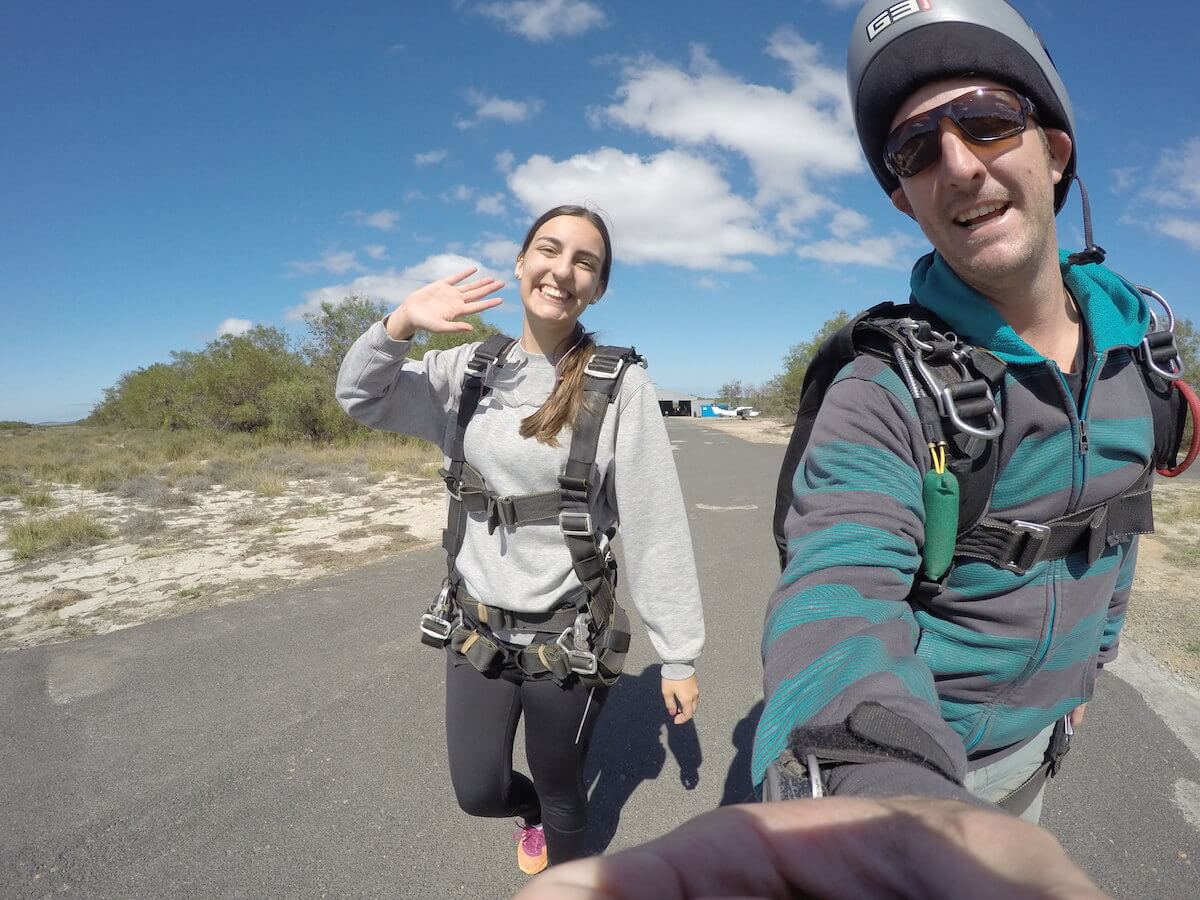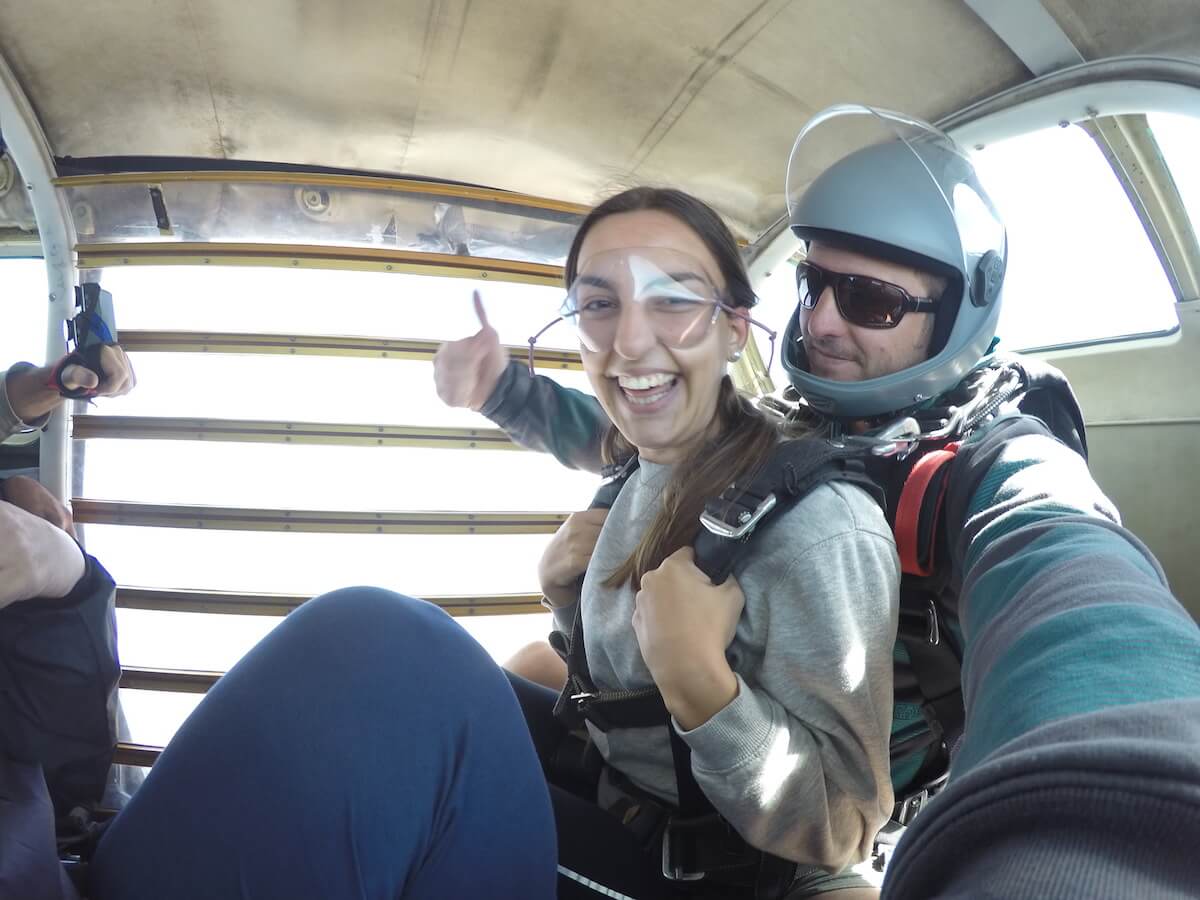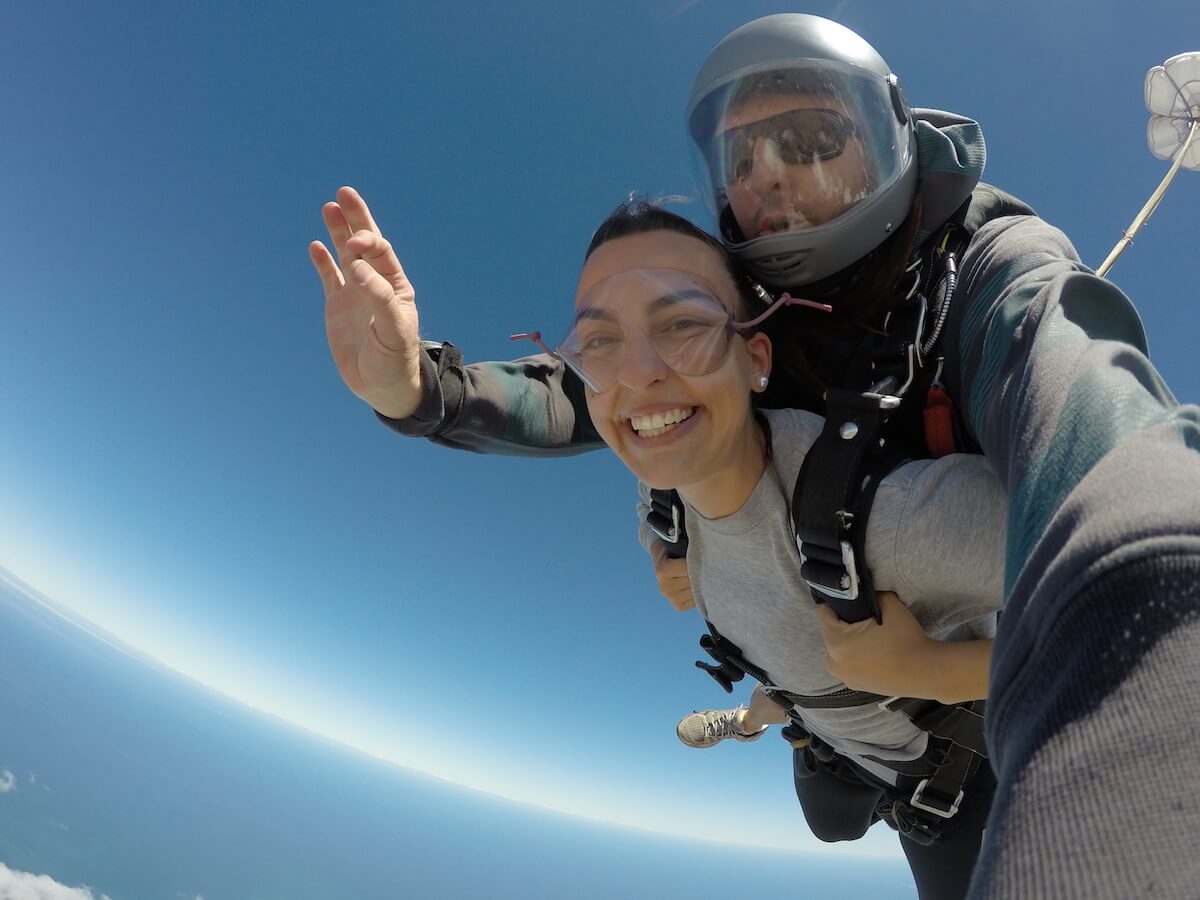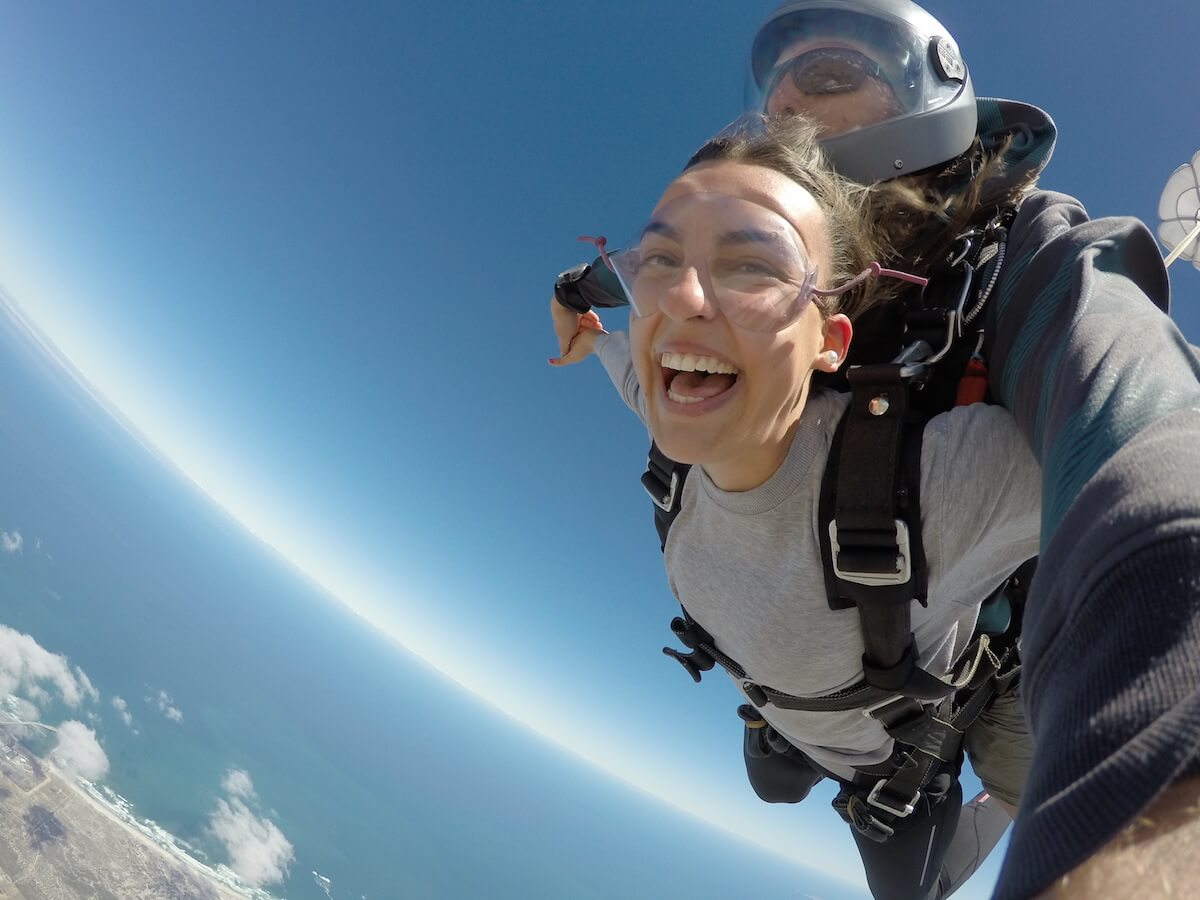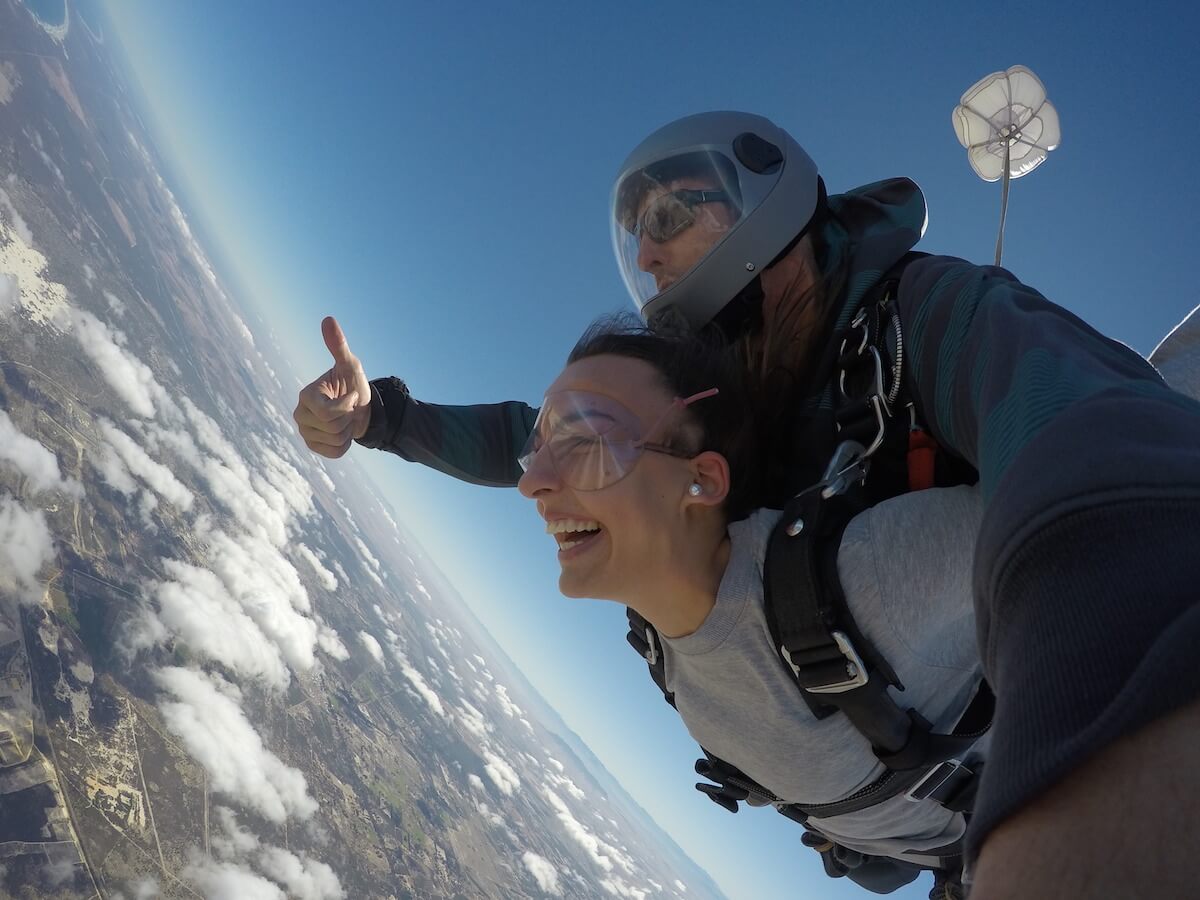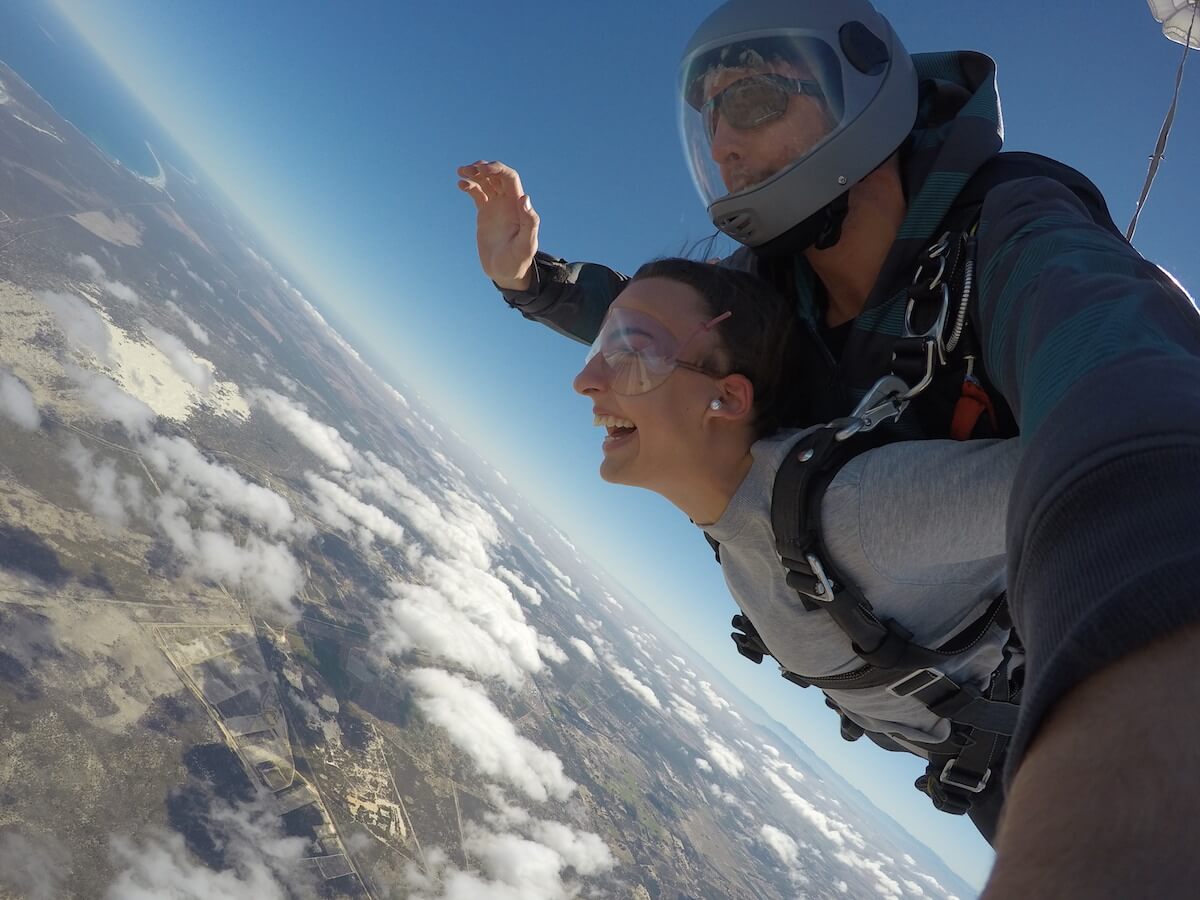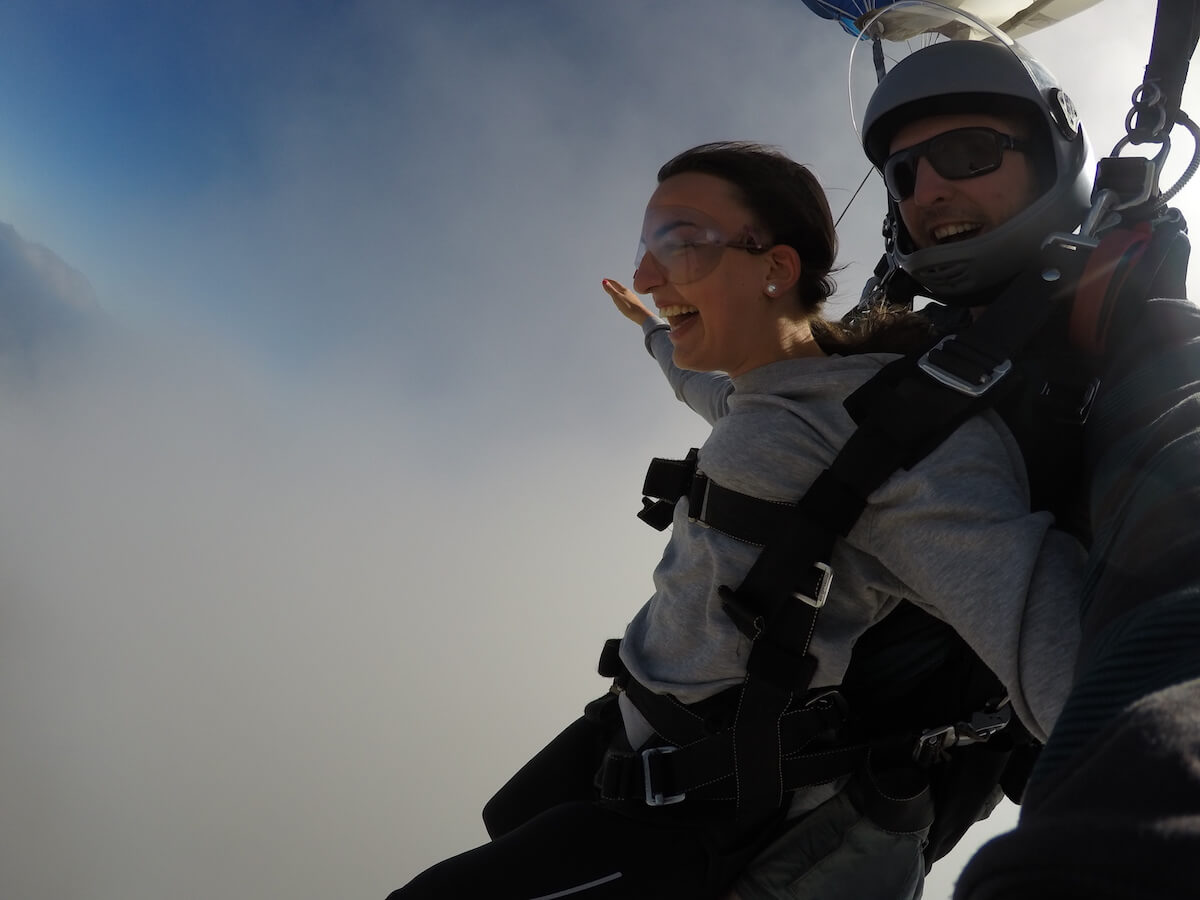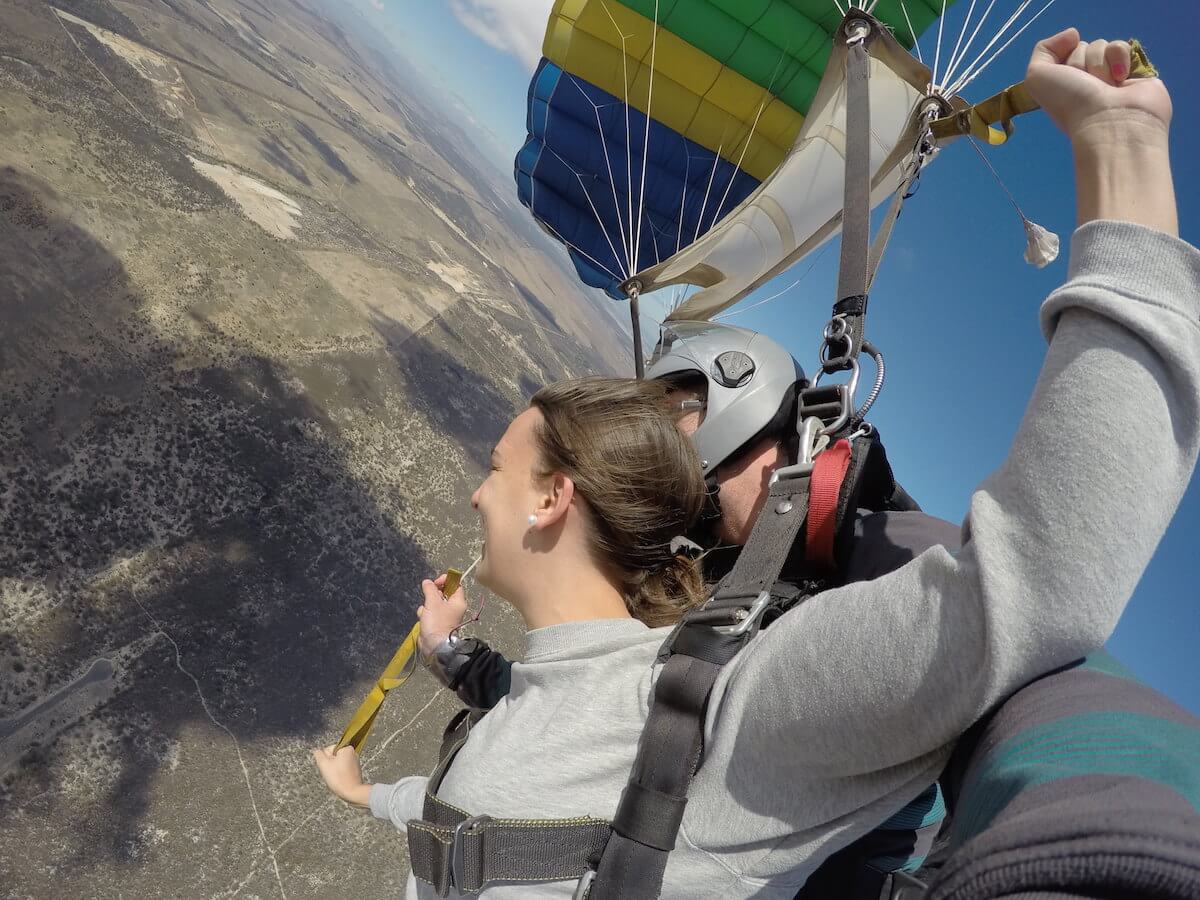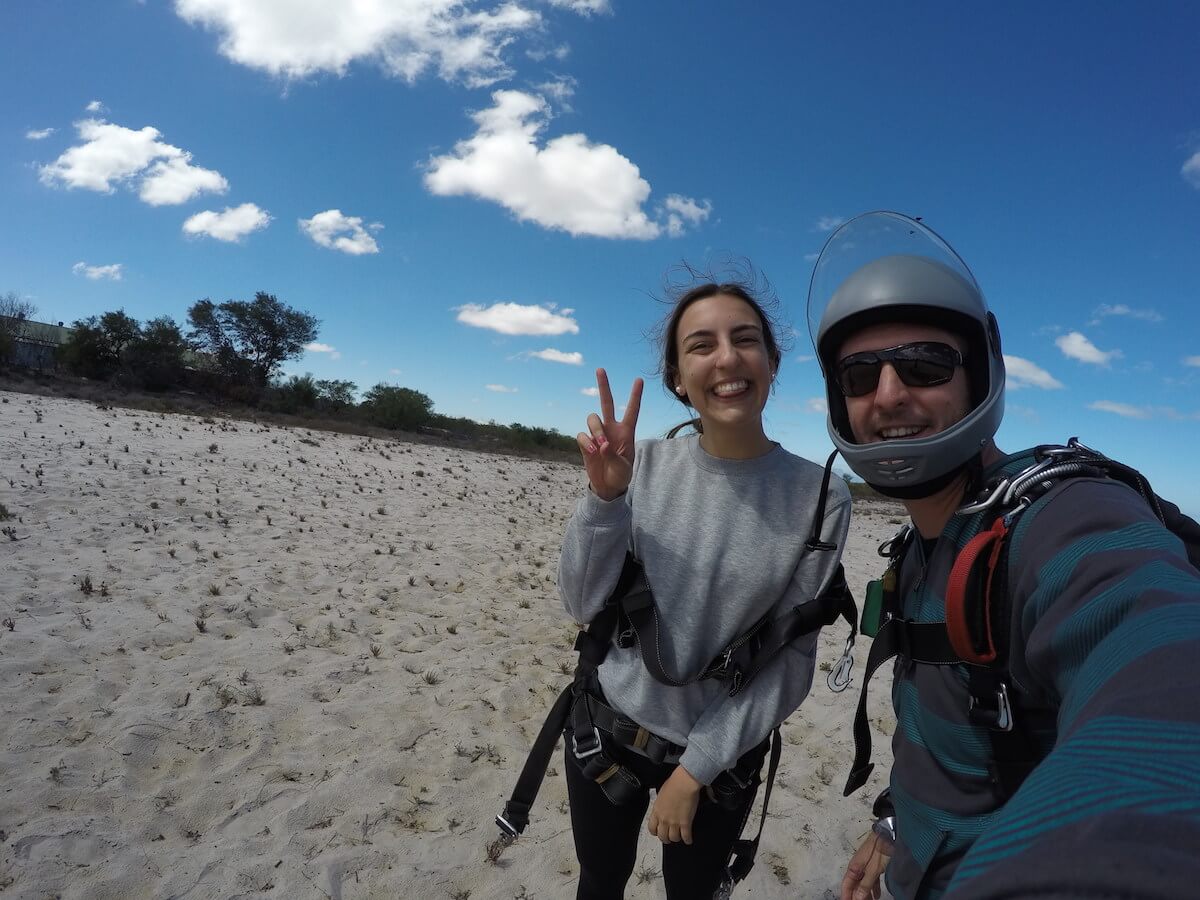 The adrenaline rush was something else!