Looking for a breath-taking hike? Carros de Foc is one of the most stunning multi-day hikes in Europe. The route is located in the national park of Aigüestortes i Estany de Sant Maurici, in the Catalan Pyrenees, only a 3 hour drive from Barcelona.
I convinced my brother and a friend of his to do this hike with me and at by end we couldn't have been more stoked about the incredible experience.
Want to find all the information relating to the route? In this detailed guide you will! Based off personal experience I'll give you all the information you need to plan this multi day hike of Carros de Foc successfully with recommendations.
Carros de Foc: everything you need to know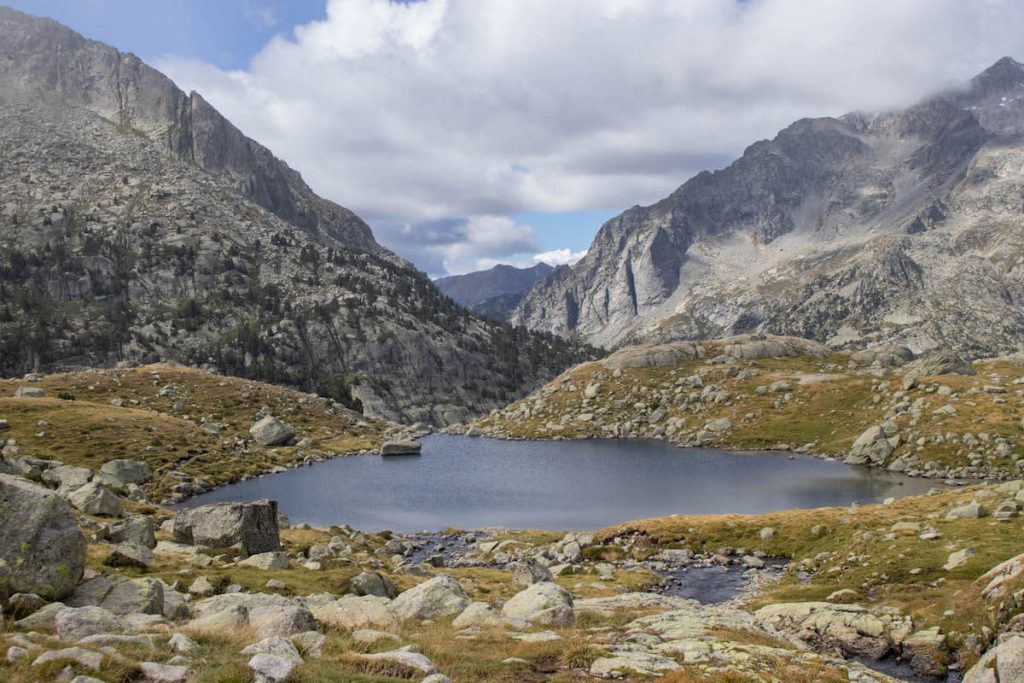 Quick Facts
Carros de Foc is a loop route of 56 km and 9200m of accumulated climb. This route is one of the most well known and popular among hikers in Catalunya.
Accumulated climb: 9200 m
Distance: 55km
Days needed for the route: you can do it in 24h (more on this below) but recommended 4-7 days
Season: June to October is the best season and when all the mountain huts are open to the public
Technical difficulty: medium, not challenging
Fitness difficulty: you need to be fit and also used to high altitude hikes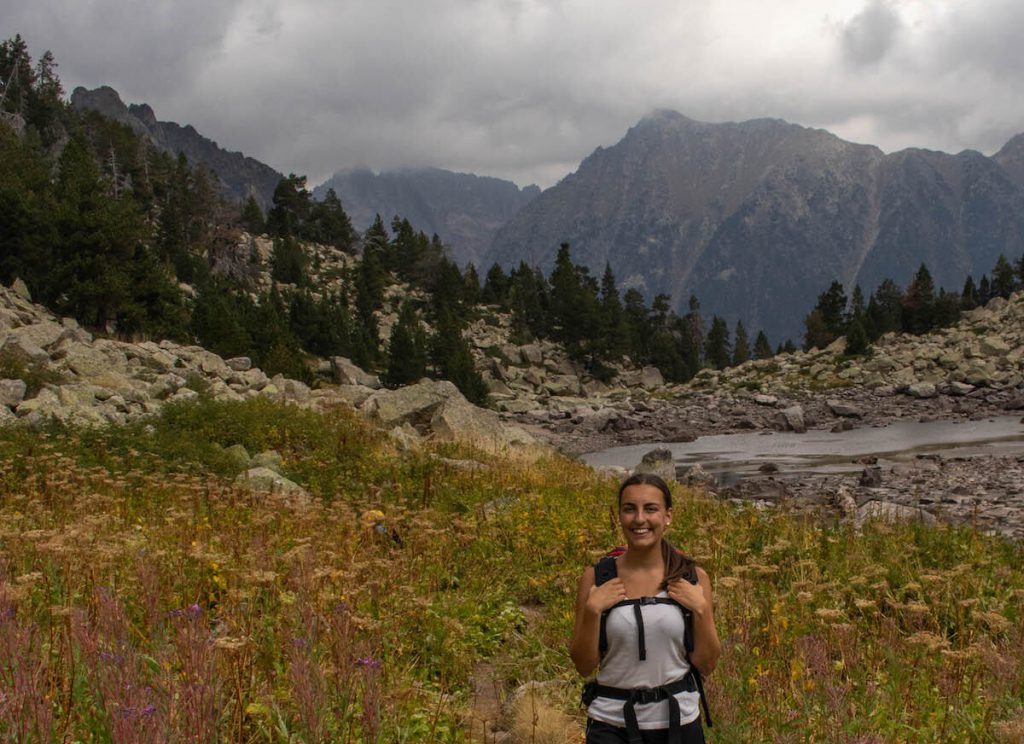 Carros de Foc: what is it?
During summer of 1987 the rangers of the park who lived in the mountain huts decided to do the whole loop in less than 24h. In 1999 it was made official as a multi day hike and was given the name Carros de Foc (literally chariots of fire).
Carros de Foc has 9 mountain huts across different peaks and valleys. You can start the hike from different entry points into the National Park and choose your route based on preference and availability. Although there are 9 huts the most common duration of this multi day hike is 5 to 7 days. As it is a loop route, you can finish at the same place you started.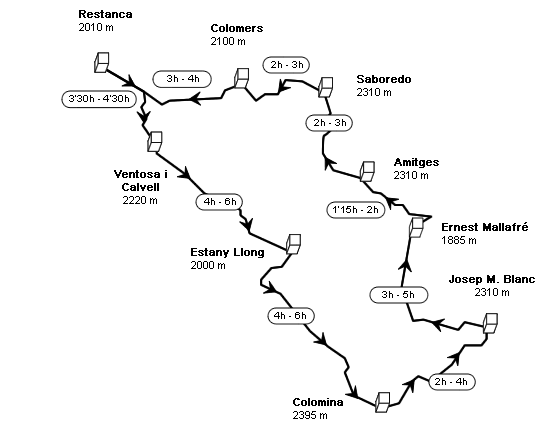 You can pick which direction to hike, it is recommended to do it anti clockwise, as the most challenging point in the route, Coll de Contraix, done clockwise has a +1000m climb in one day.
One of the main incentives for the hike is the changes in scenery. Landscapes change dramatically from valley to valley, giving you drastically different views every day. From quarries and stone paths to river meadows, pines forests or snowy peaks, this route will please your eyes.
What's the best time of the year for the hike
Carros de Foc is a high altitude multi day hike, taking place between 1880m and 2910m. The weather is hence that of high altitude, with summer months being the only months where the hike can be done without extreme winter gear, as snow capped mountains are there for most of the year.
The mountain huts are open from June until mid October, with each of them varying their opening dates slightly. The better month's weather related are June, July and August, with September and October raising the chances of storms and snow.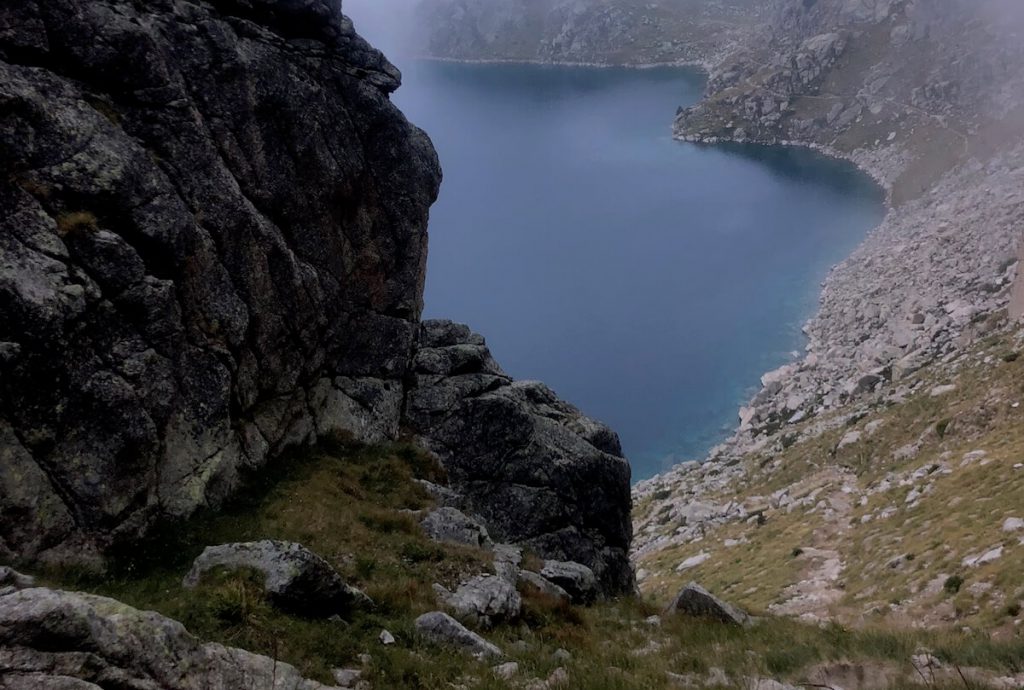 Each mountain hut has a weather prediction station and will always update the weather forecast on a board for its guests. If you have doubts about the weather expected for the next day, talk with the guards about your plan.
During the rest of the year, most mountain huts remain closed or with an emergency room (which has bunk beds and nothing more). For Christmas and Easter week bookings can be made at some of the huts.
How many days do you need for Carros de Foc? Is a reservation required?
The route is circular and you can pick if you overnight in every hut. You can make it shorter by only sleeping in some of them.
Please note some mountain huts are as close as 1h15 from each other. We did it in 4 nights and 5 days, skipping one leg of the journey as we didn't have more time.
Reservation is required as good summer weather and European holiday season are the same. You can book through Refus Online if you only want to overnight. If you want the forfeit (a passport you can stamp at each hut) then through Carros de foc .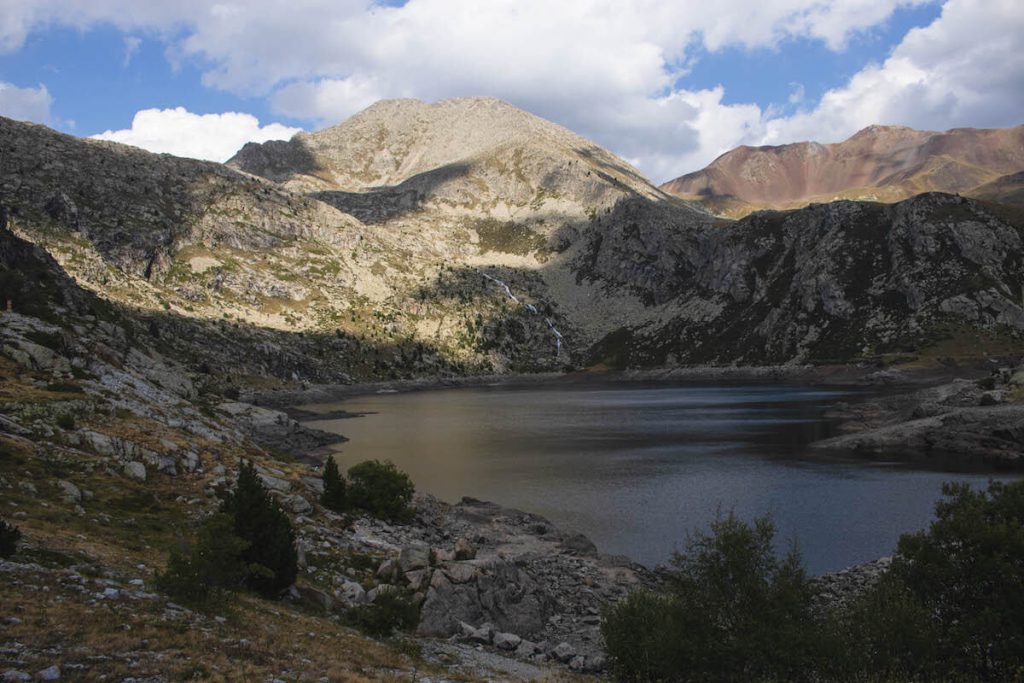 What to bring in my backpack?
During the multi day hike you must carry a backpack with all your belongings. You will be doing an accumulated slope of 9200m. For that reason, having a light backpack with only the necessary items is a must! Here's what you need to pack for Carros de Foc
1 pair of shorts
1 pair of long mountain pants (rainproof)
3 pairs of socks
3 pairs of underwear
Hiking boots (ideally with ankle protection)
Flip flops*
1 thermal long sleeved shirt
2 t-shirt's
1 fleece
Buff
1 rain and wind jacket
Water bottle
Small soap bar for showering and hand washing clothes
Toothbrush & small tube of toothpaste
Lightweight sleeping bag
Map / Sunglasses / Phone / Camera / Sunscreen /sports towel / thermal blanket (space blanket)
Emergency kit with band-aids, reflex, ibuprofen, bandages..
* Pre covid most mountain huts offered crocks or simple shoes, you cannot enter the hut with your boots. In 2020 you had to bring your own flip flops or similar.
Do I need to bring food to Carros de foc?
Every mountain hut offers different accommodation levels and you can pick which one you prefer based on budget and how much food you want to carry. The options are overnight only; dinner, bed and breakfast and Full Board.
In 2020, due to covid, overnight only wasn't an option and Half Board was the minimum you could book. Due to that, our dinners and breakfast were catered for, and we only had to think about lunch.
It is important to note that at all huts, dinner is a 3-course meal (soup, protein and dessert). Breakfasts are in buffet style. The exercise during the day is intense so eating abundantly during breakfast and dinner makes your body cope better.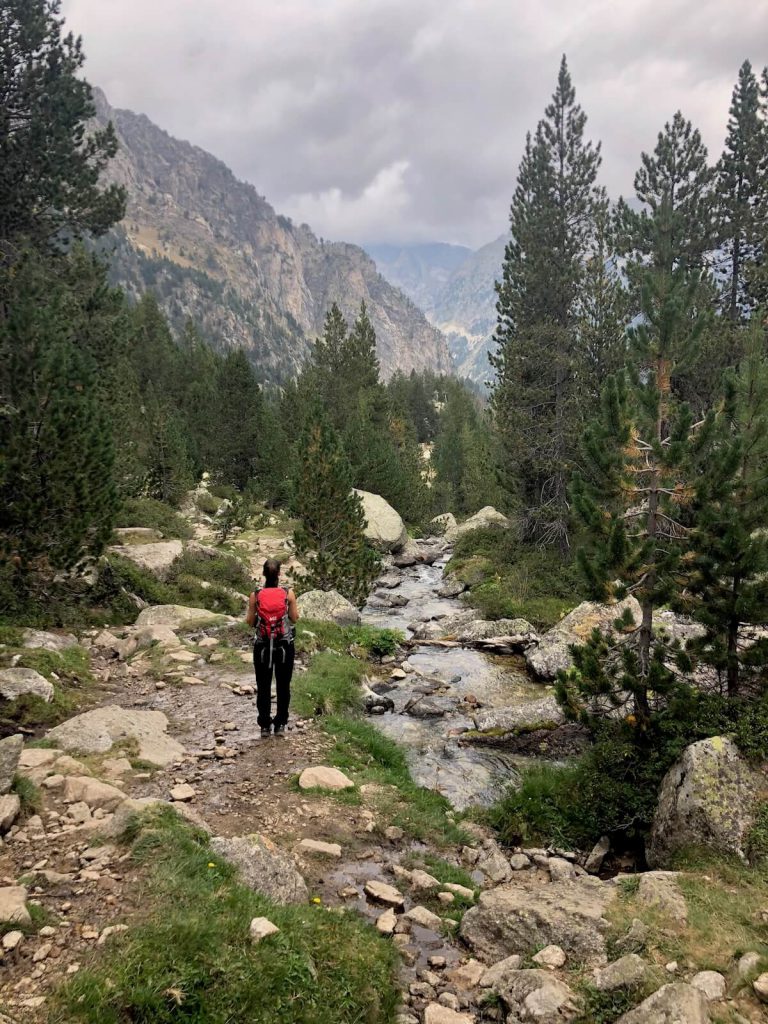 For lunch, among 3 people, we took the below and split it 3 ways:
2 fuet's (delicious cold meat from Catalunya)
4 bags of dried fruits. We had almonds, nuts, and mix
12 oats bars with fruit ( 1 per person per day)
Was it enough food? Definitely yes. As breakfast and dinner are proper meals, eating a snack midst hike was enough. With breakfast served at 7am and dinner served at 7pm, having a snack at 12h-13h worked perfectly.
Fitness level required
Carros de Foc is a real challenge, as it takes place in high-altitude mountains. Previous mountain trekking experience is necessary for the multi day hike. Having a high altitude mountain hiking background definitely helps. If you're unsure about meeting these criteria, please hire a guide for the trek or hike one of the easier day hikes inside the national park.
You need to be able to walk 6-9h daily (depending on your route) with steep climbs and descents. There are challenging ports that will be very tiring. It is mostly about endurance and being able to walk across many different terrains (stone blocks, quarry's, easier paths..).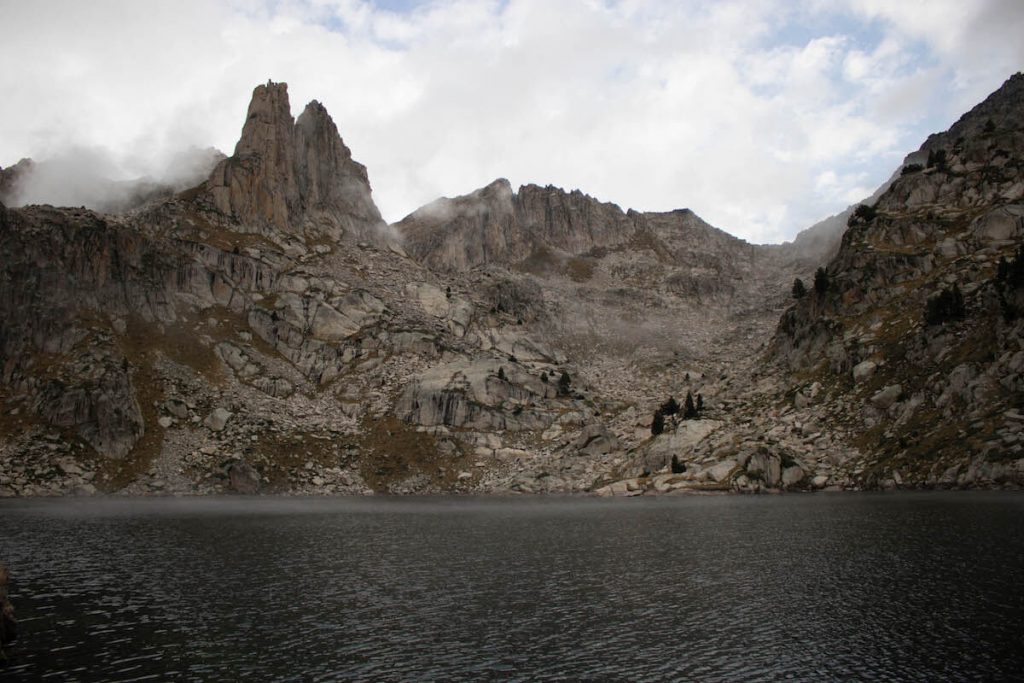 Carros de foc itinerary – Day to day
Carros de foc Day 1: from Telefèric Vall Fosca to Colomina mountain hut
Duration: 2h20min
Started at parking lot Pantà de Sallent / Telefèric Vall Fosca at around 16h00. That was enough time to get to the hut for dinner at 7.
The hike starts with 45 min intense climb to gain altitude. You are rapidly ascending over the parking lot and dam nearby. Once you get a little higher, there's an old rail, which you will follow. When you see your first lake, the restaurant and the cable car are close.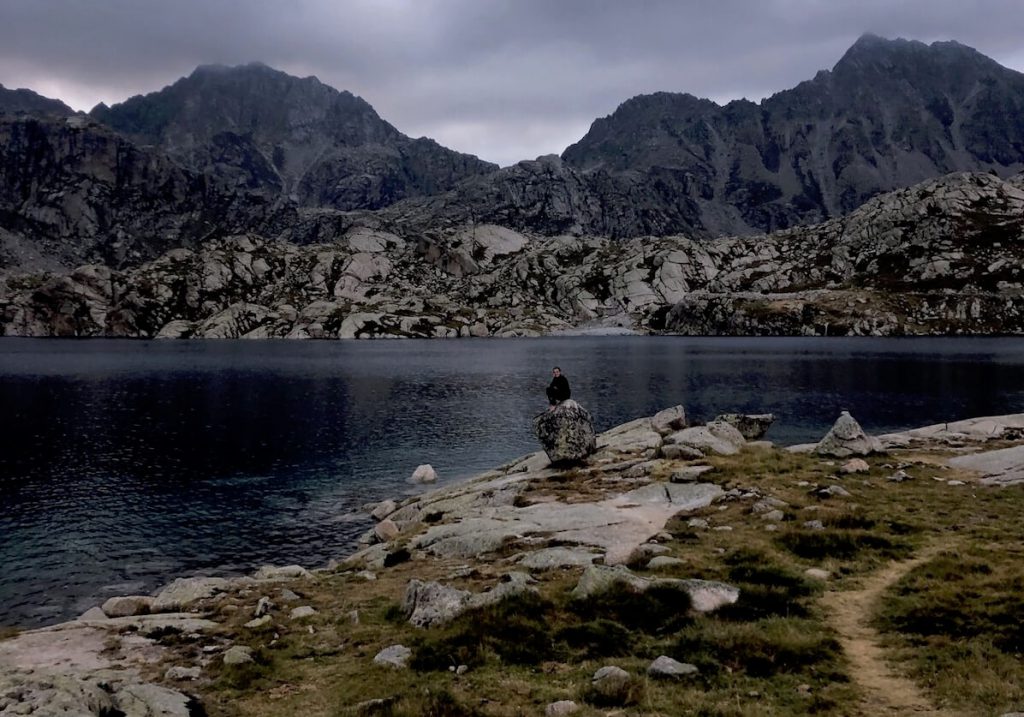 The cable car departs from the parking lot and return tickets cost 18€ per adult and 12€ per child. From there, another 40 minutes of a steep climb. You will follow another rail before arriving at Colomina Mountain Hut and Colomina lake.
Colomina Mountain Hut: this was the fancier/newer of the huts we overnighted in. Dinner consisted of chicken and veggie soup, beef meat with veggies, salad and apple mousse for dessert.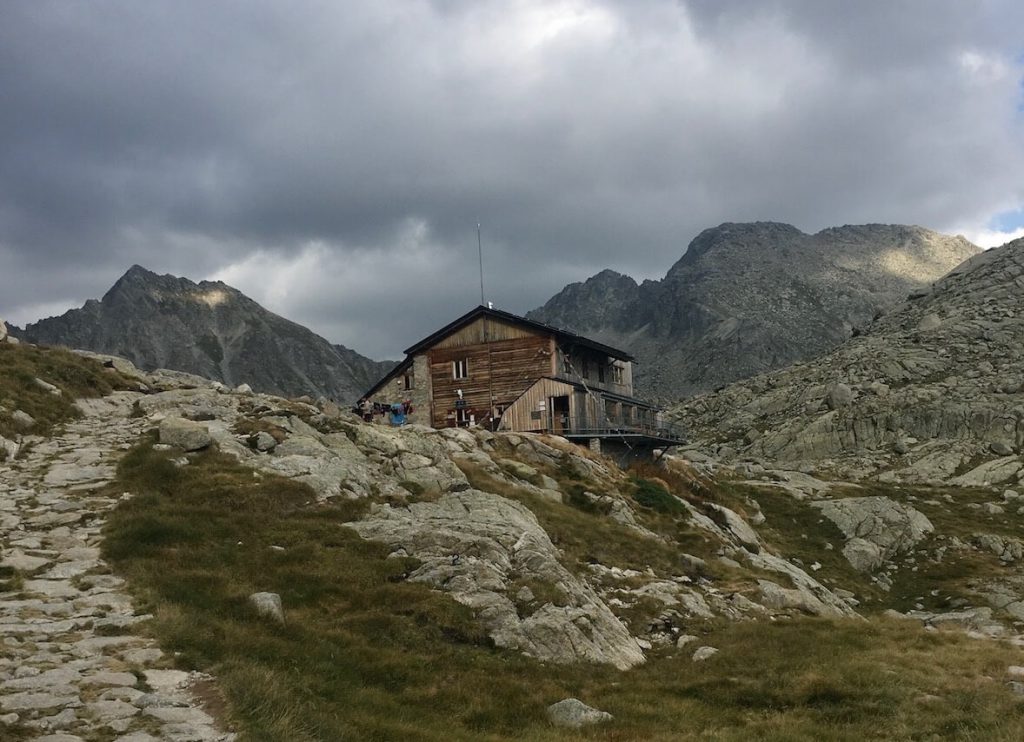 Carros de foc Day 2: Colomina to Ernest Mallafré mountain hut
Duration: 5h30min
The plan for Day 2 was to visit JM Blanc and sleep at Mallafré. Due to weather conditions (electric storms and heavy rain expected after 14h00) we decided to go straight to Mallafré.
Path was easy until Pas de l'Ós, which is a steep climb pass is over quickly. At 9hh30 we were at the port Coll de Peguera. From there you descend scree with a well worn path that later turns into a quarry with big blocks. When the quarry finishes and you get to the path you see the Monestero valley in front of you. Look how pretty!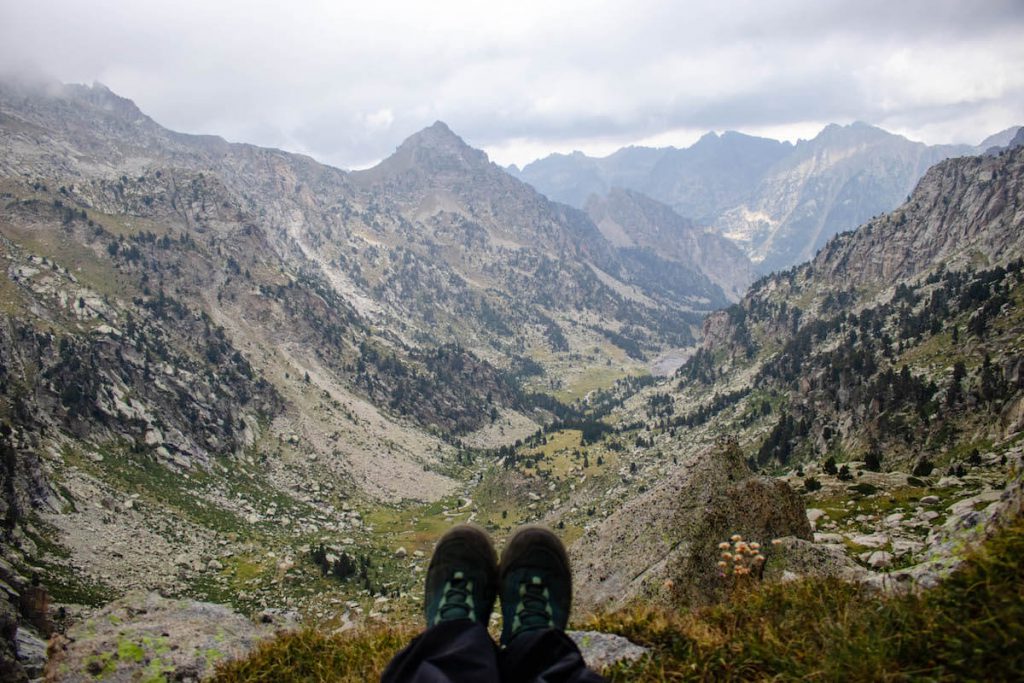 It takes about 3h to descend the long valley through lakes and river meadows. At the end when you start descending a little bit through the forest you are almost there.
Ernest Mallafré mountain hut: this was the most basic hut, the traditional one. Dinner was soup, stuffed loin with mushroom sauce, salad and an apple.
Carros de foc Day 3: Ernest Mallafré to Colomers mountain hut
Duration: 5h38min
Between Ernest Mallafré and Amitges hut you have 450m climb, but can be completed in about 1h30. The ascend starts at Sant Maurici lake and continues through some of the most southern looking landscapes of the route, with greenery and pine forests.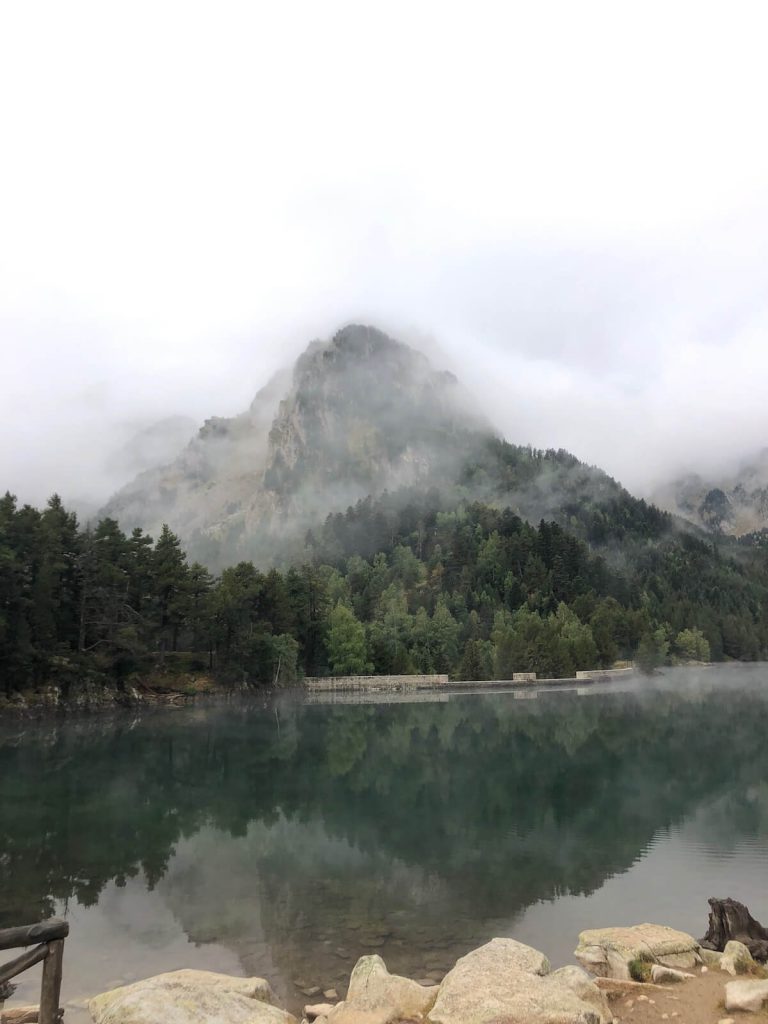 Amitges has an idyllic setting with beautiful mountains and lakes. We got a glimpse for some minutes before the fog rolled in.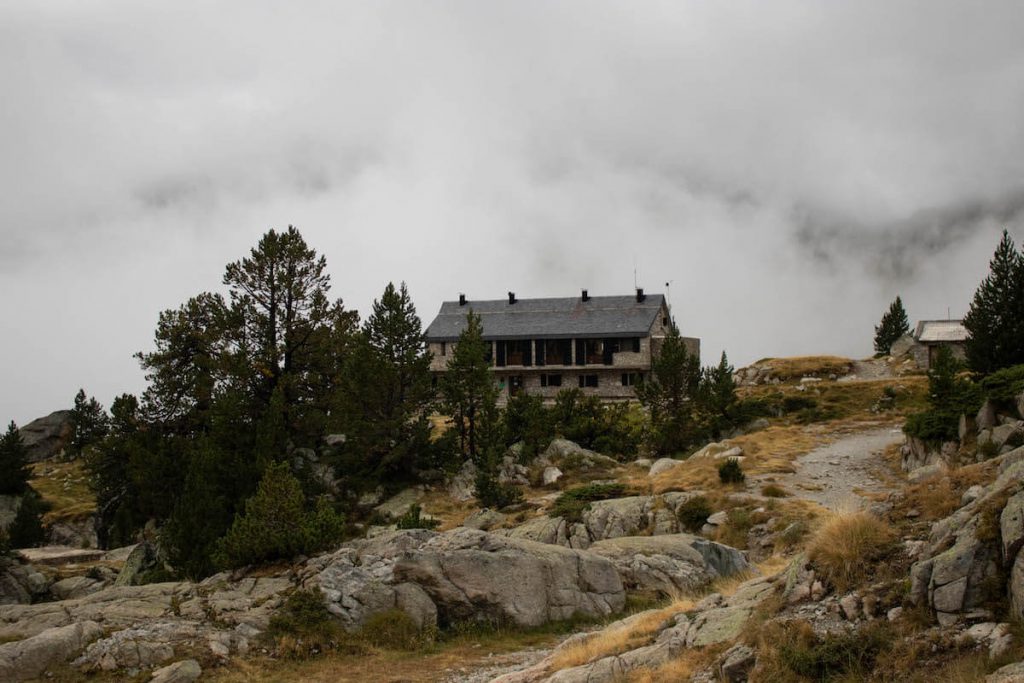 From the hut you depart towards Port de Ratera. The first climb you do from Amitges offers a great view of the three lakes.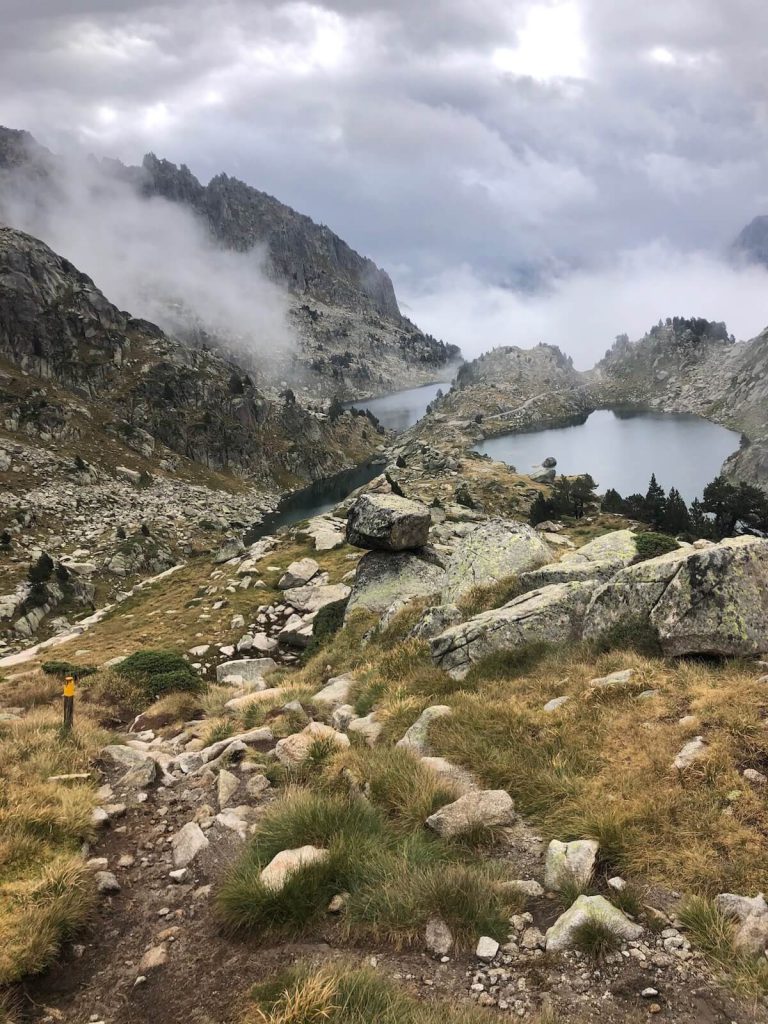 Then it is a mostly flat path on the mountainside until you start climbing again for the port. Port de Ratera was the coldest part of our trip with fog that rained on us and highspeed winds.
From the port, you have two possible valleys to descend to. One is to Saboredo mountain hut (our theoretical lunch destination) and the other to Colomers mountain hut. As visibility was bad and there was supposed to be more rain later, we took the route straight to Colomers.
You descend for an hour and a half until you get to the first lake. After that you walk by a number of lakes and descend two valleys until you get to Colomers.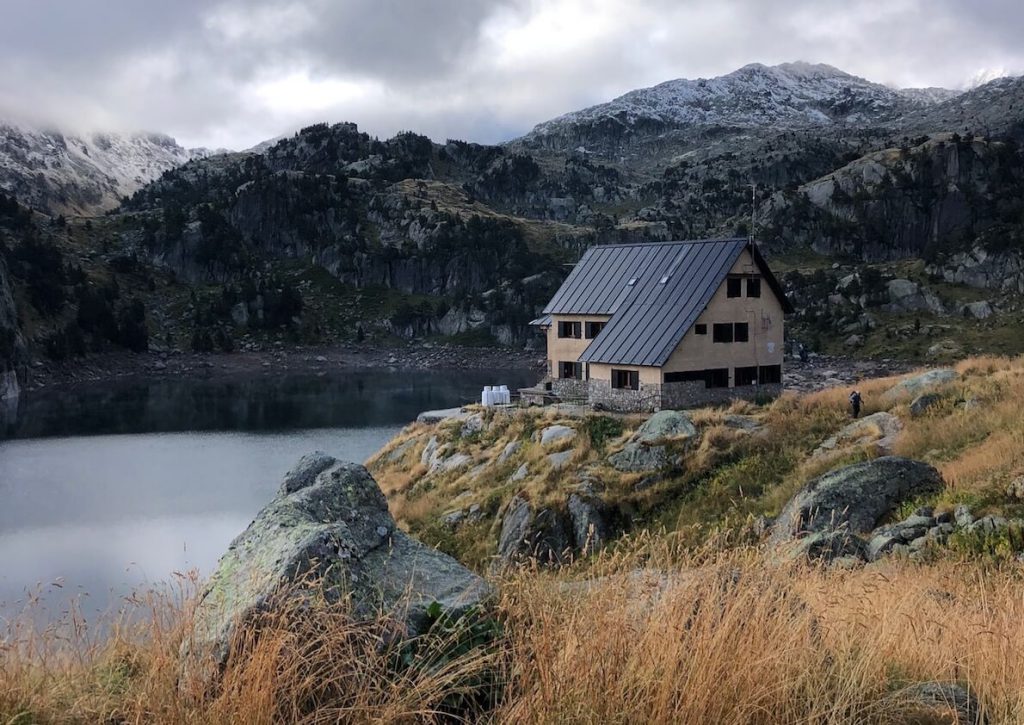 Colomers: This is a traditional but nice mountain hut. Dinner was the best one we had: lentils stew, veggie soup, salad and fish, chocolate mousse for desert.
Carros de foc Day 4: Colomers to Ventosa i Calvell mountain hut
Duration: 4h00min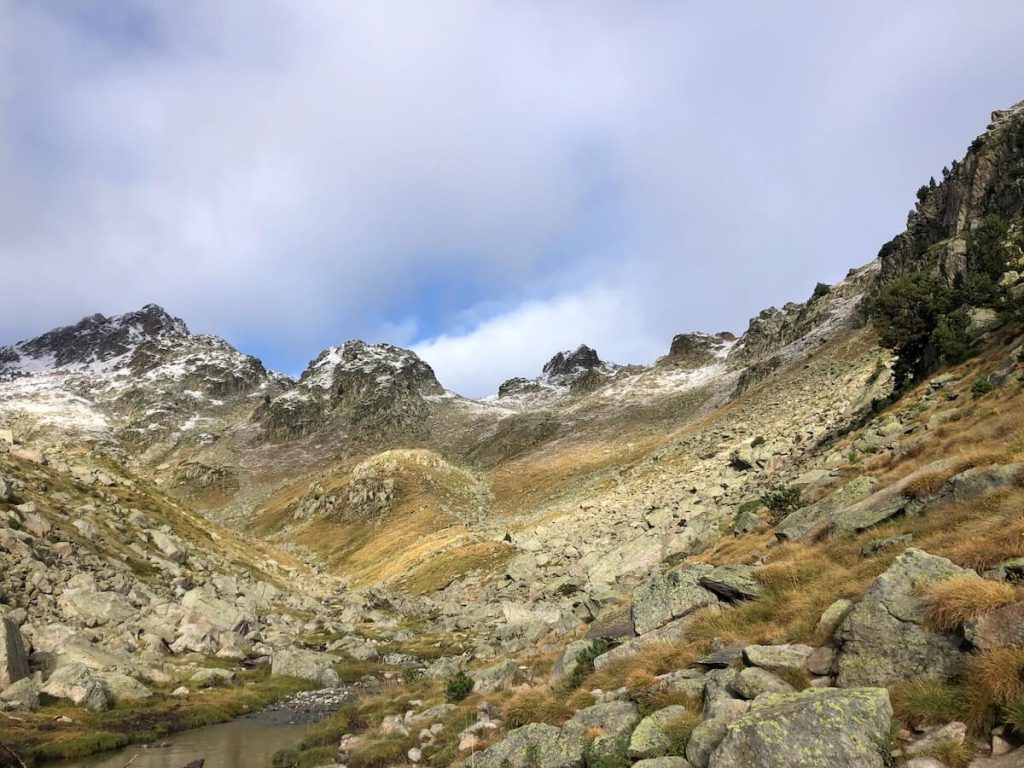 You depart with quite a long and steep ascent. From mid-ascent there was snow. Arrive at the Port de Caldes and start the descent with 1-4cm of snow for half of it.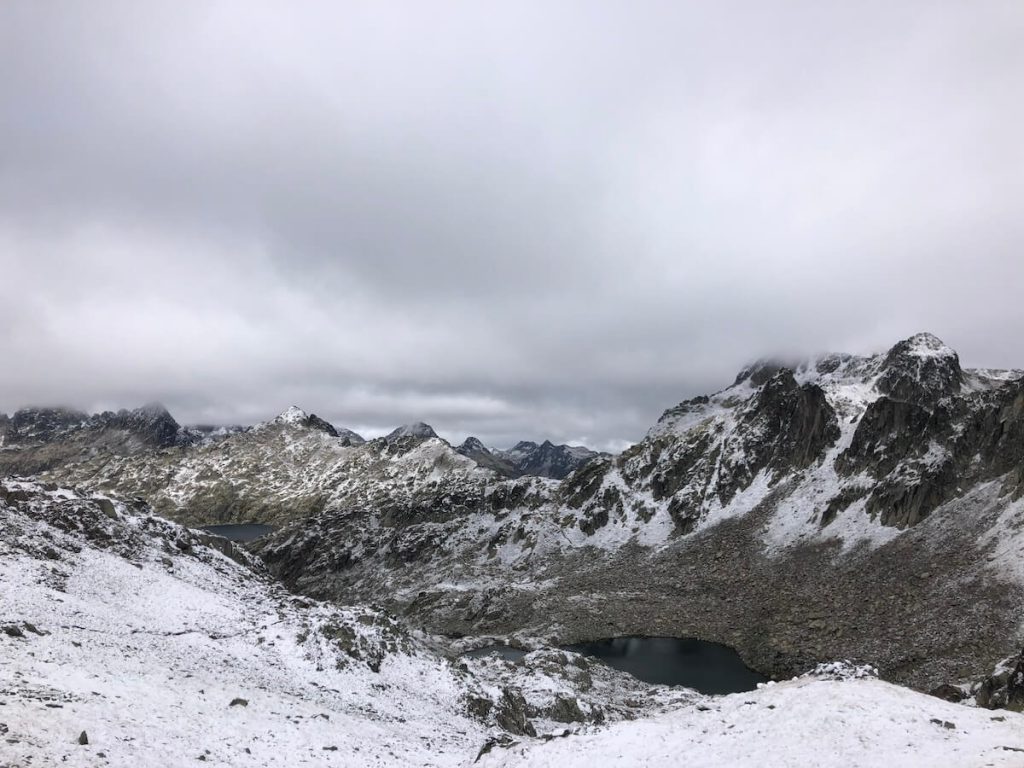 You will walk by a couple of lakes on your way down. After passing different lakes and valleys, you will arrive at Ventosa i Calvell.
Ventosa i Calvell is the most popular hut. It can be reached by an easy day hike from Vall de Boí, one of the main entrances to the park.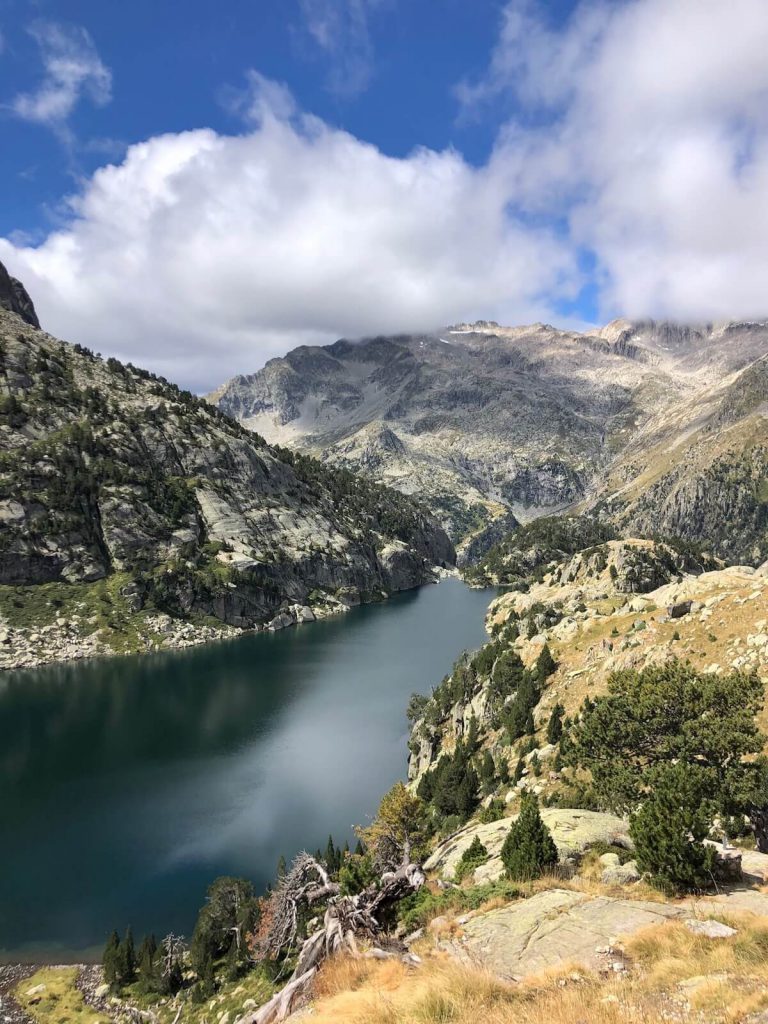 The hut has a bar with pizzas, pasta.. for day hikers that reach the hut during the day. Dinner was soup, chicken and potatoes in the oven. Breakfast was the biggest spread buffet of all the huts.
Carros de foc Day 5: Ventosa i Calvell to Estany Llong + parking lot
Duration: 6h30min + 1h20min (to the parking lot)
Your day starts with a 100m descend to the valley and a walk along the river until you start ascending again. From here you can see Collet de Contraix, the highest point on the Carros de Foc. It is also the most technically challenging of them.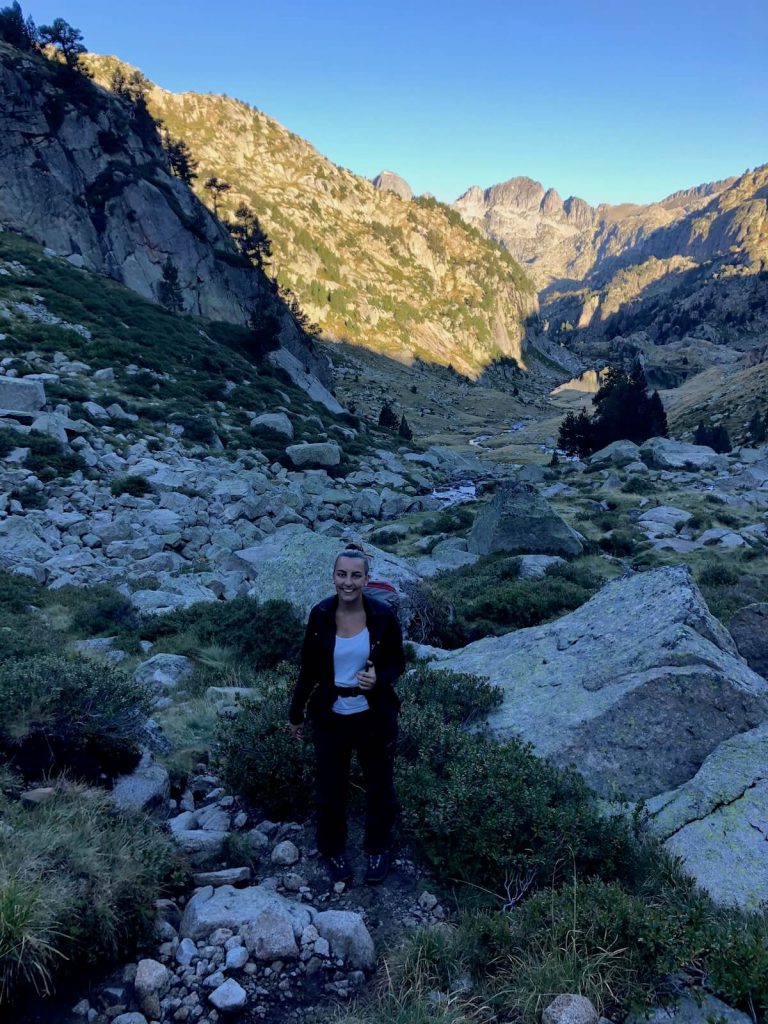 After about 1h30 there's no more path. You enter the quarry and step on big stone blocks all the way up to the port. There is no path, you can follow the yellow sign posts but there's no path but up.
The last 30m of the ascent are the most challenging. It is almost a 90 degree wall to climb with slippery and snowy rocks.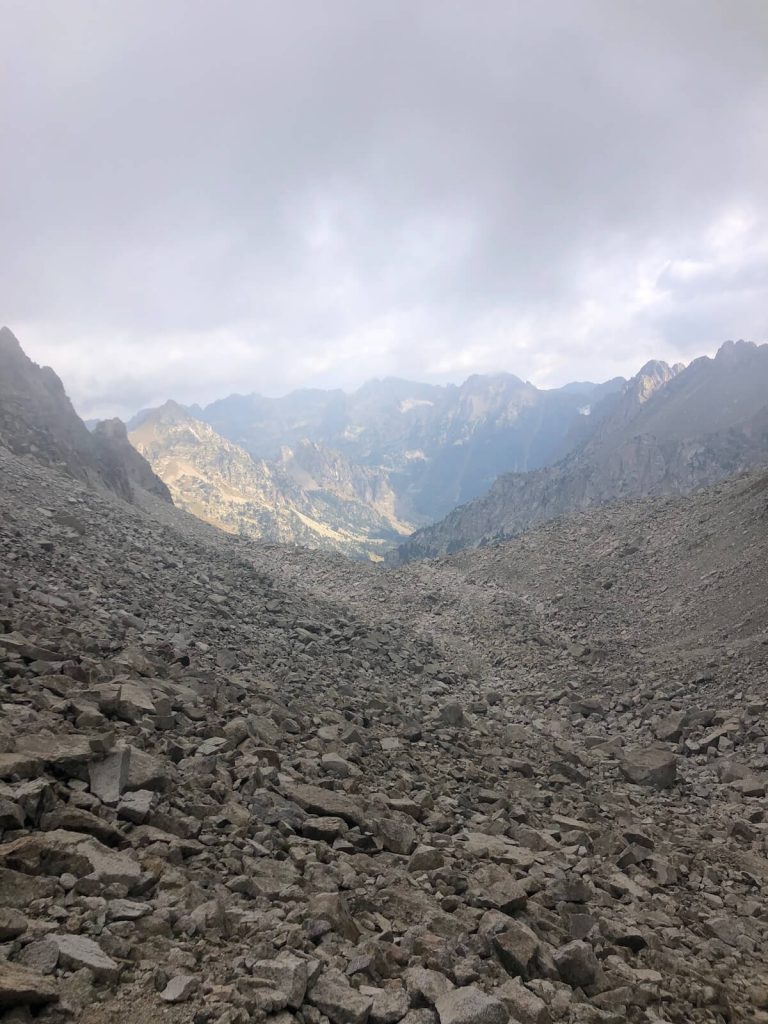 The whole hike up Collet de Contraix from Ventosa is in the shade, which makes the last 30m with snow, ice and wind the most difficult ones. We got to the top 3 hours after we left the mountain hut at a reasonably chilled pace.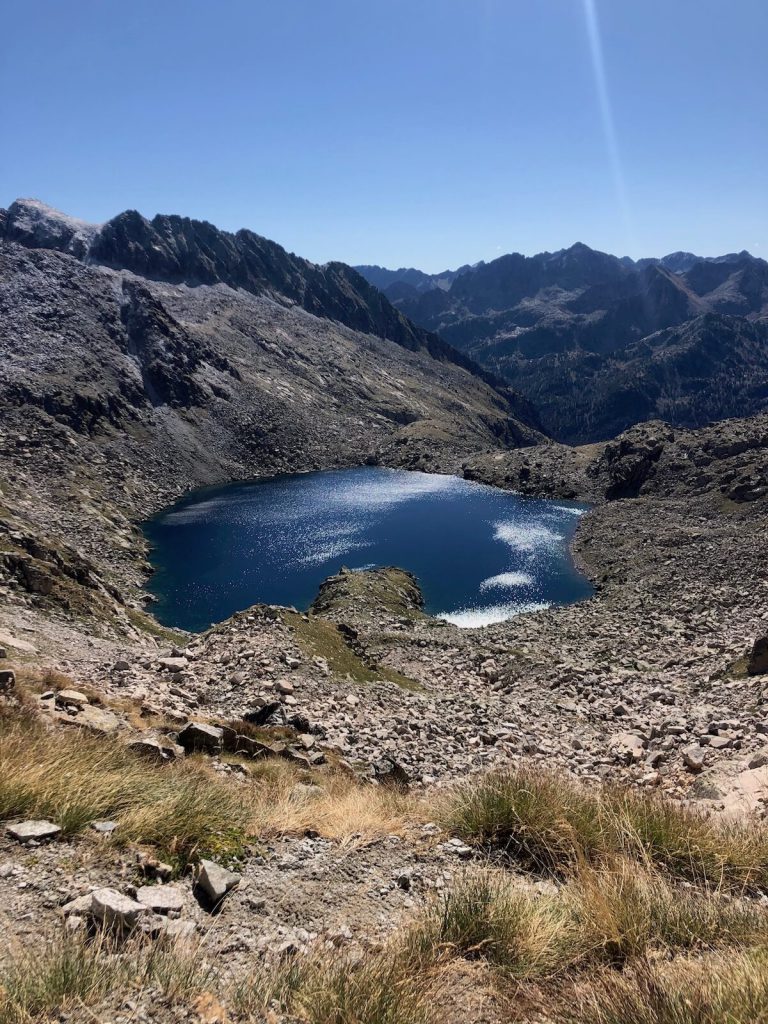 The descent on the other side has rocks but there's a path to follow. Once you descend and round the first lake, you get to the second level of descent.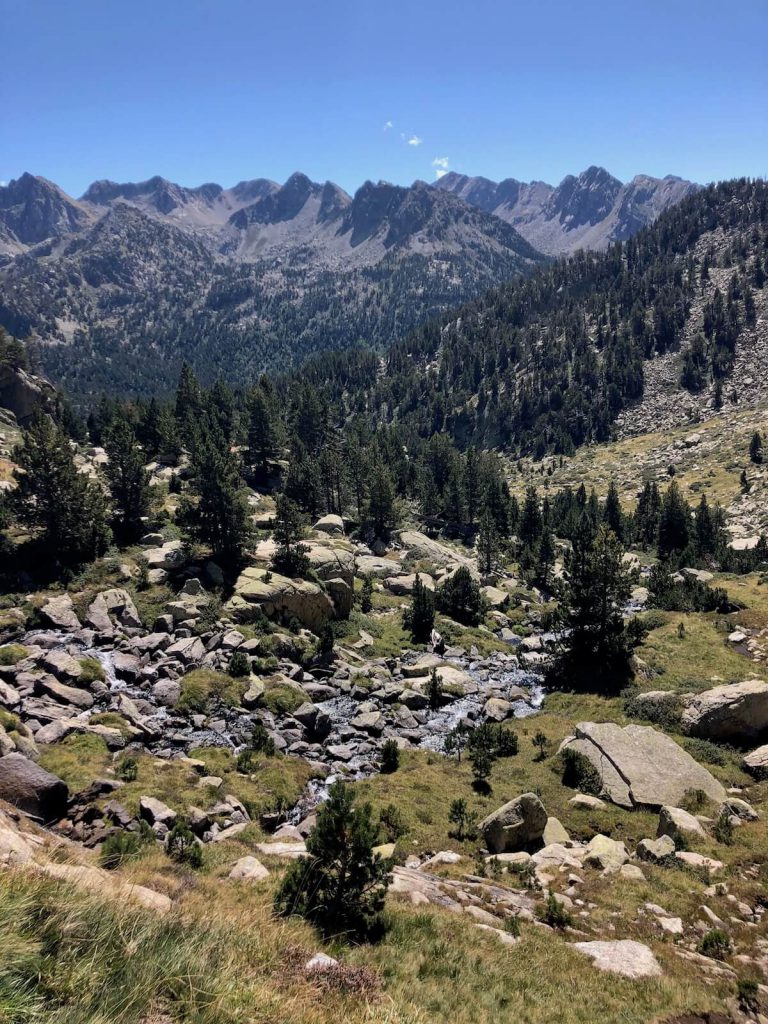 This is a new valley, which takes you a couple of hours until you see the river and cross it. From there it is a 10 minute walk on a gravel road to Estany Llong mountain hut.
After lunch walked 1h15 to the parking lot, where we took a taxi. The park offers rides for 10,5€ per person, 5€ if there's 3 of you. My mum had come to pick us up at the parking lot.
Signage for Carros de Foc
The specific Carros de Foc route isn't signposted. You follow the NP signs as well as the GR 11 which is white and red.
It is clearly marked with posts for the GR or rock painting. Even though, having a map is highly encouraged. Do check your route before departing every day.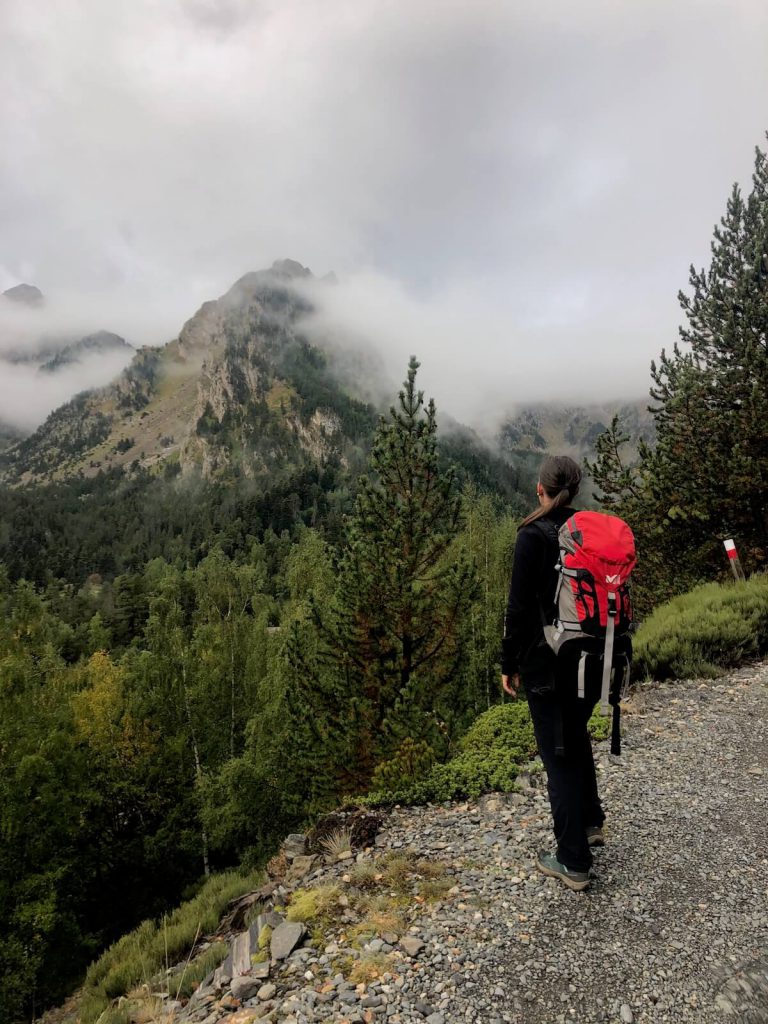 Knowing you're only following GR (white and red strips) one day, you won't look other signs. At every port there are signs for the different mountain huts/valleys with indicative arrows.
There are also yellow posts and cairns (towers of rocks) to indicate you're going in the right direction.
Other information to know
Signal: about 65% of the route doesn't have reception. Some huts have Wi-Fi (either free or paying extra) and some have an emergency phone. Please bear in mind that if weather is really bad or there's no sun for the solar panels, the Wi-Fimight not work. It is important to let your family/friends know which route will you be taking and in which direction. By doing this they can look for you in case you go two days without saying anything. As always, safety first!
Can you charge batteries at the hut: generally yes, during certain hours (6-8am and 3-10pm being the most common)
Credit Card facilities: most mountain huts in the Carros de Foc route don't have credit card facilities. Please bring cash for all your expenses
Insurance: not included in the overnight price. Please purchase high altitude mountain insurance. The Carros de Foc website offers a complete insurance policy specially designed for the route. I would recommend you use that one.
Bonus tip: if it rains during the day or you've walked on top of the snow, take your hiking boot insoles out to let them dry out more quickly.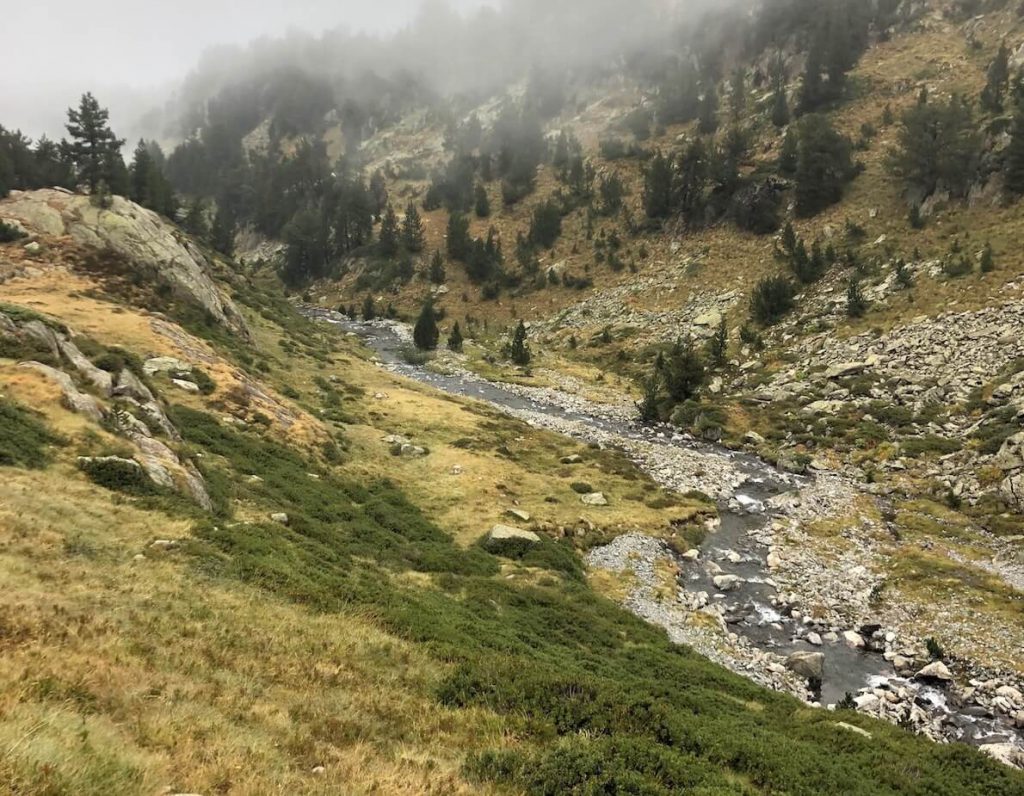 Things I would have liked to know before doing Carros de Foc
Do not have Coll de Contraix on your last day or one of your last days, your body is tired and it is the most challenging leg of the itinerary
Start at Espot or Caldes de Boi as there is more parking there
Clockwise is definitely harder – plan it anti clockwise
Doing Carros de Foc was an amazing and tiring experience and I cannot wait to do it again! Below a little cinematic video I put together for more visuals of the experience.
It is pretty, challenging and stunningly beautiful. You get to meet people in the huts who are doing the same route and create a nice memory of your multi day hike in Parc Nacional d'Aigüestortes i Estany de Sant Maurici.
Hit me up with the best multi day hike you've ever done in the comments!