Right before summer ended (I live in the Southern Hemisphere, guys!) we took a little weekend break so we could experience sleeping in a recycledcontainer.
Copia Eco Cabins lies next to Bot Rivier, in the Western Cape of South Africa. There are now three recycled containers turned into cabins in the property which is a working farm.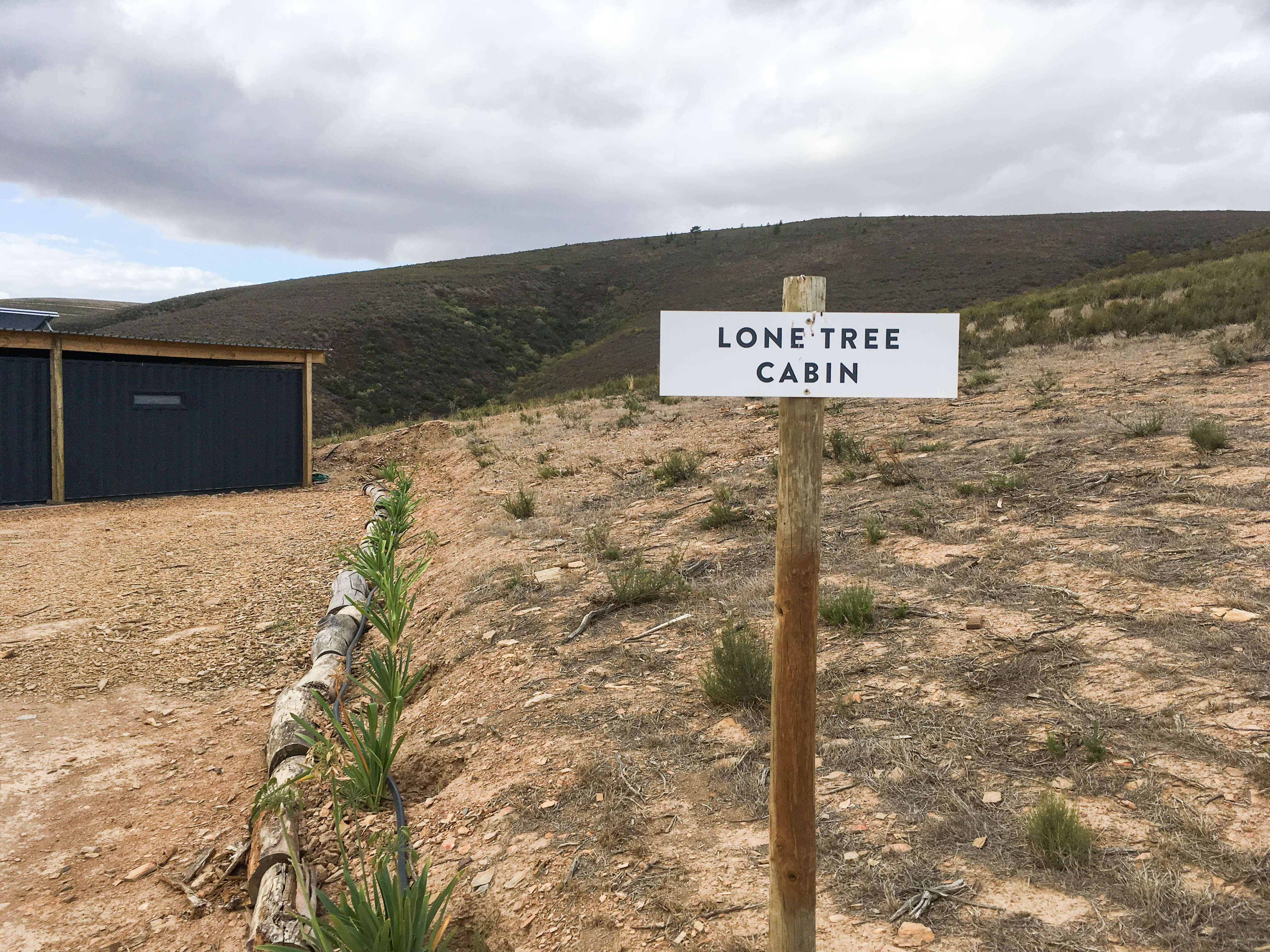 Quick facts:
Good for: families, couples, friends
Starting from: 1650 ZAR per night (89,5€)
Location: Western Cape, South Africa
Checking-in in Copia Eco Cabins: Lone Tree Cabin
We stayed at the 'Lone Tree Cabin' in Copia Eco Cabins. The only big difference between the two cabins is that Lone tree has a bath as well as a shower.
The cabin is a big open space with three open plan sections. The entrance has the lounge, kitchen and dining table, as well as the door to the deck.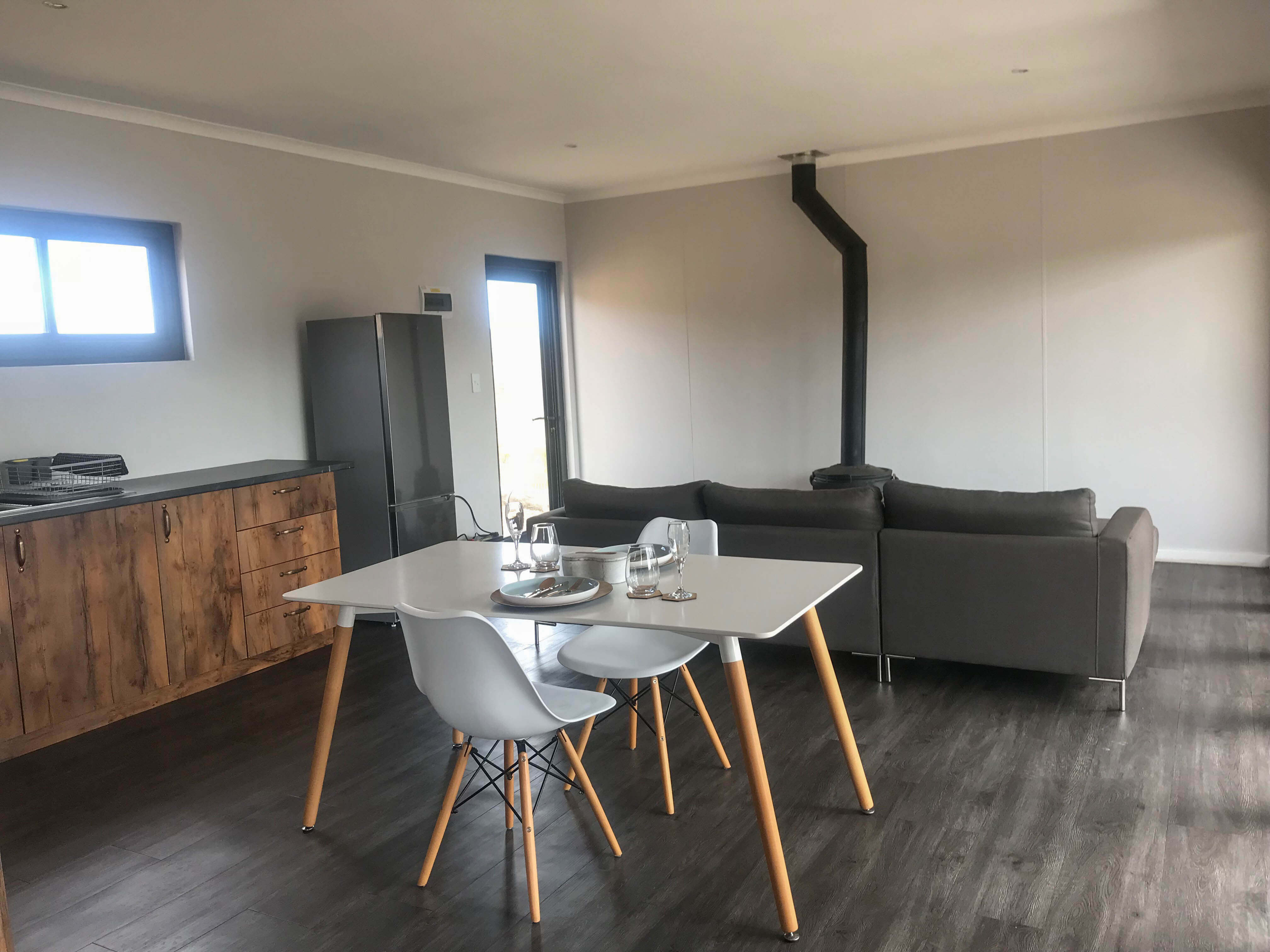 The second space has the double bed and bedside tables and the last one has the bathroom. On the deck one can find a donkey jacuzzi (works with wood) and a braai area.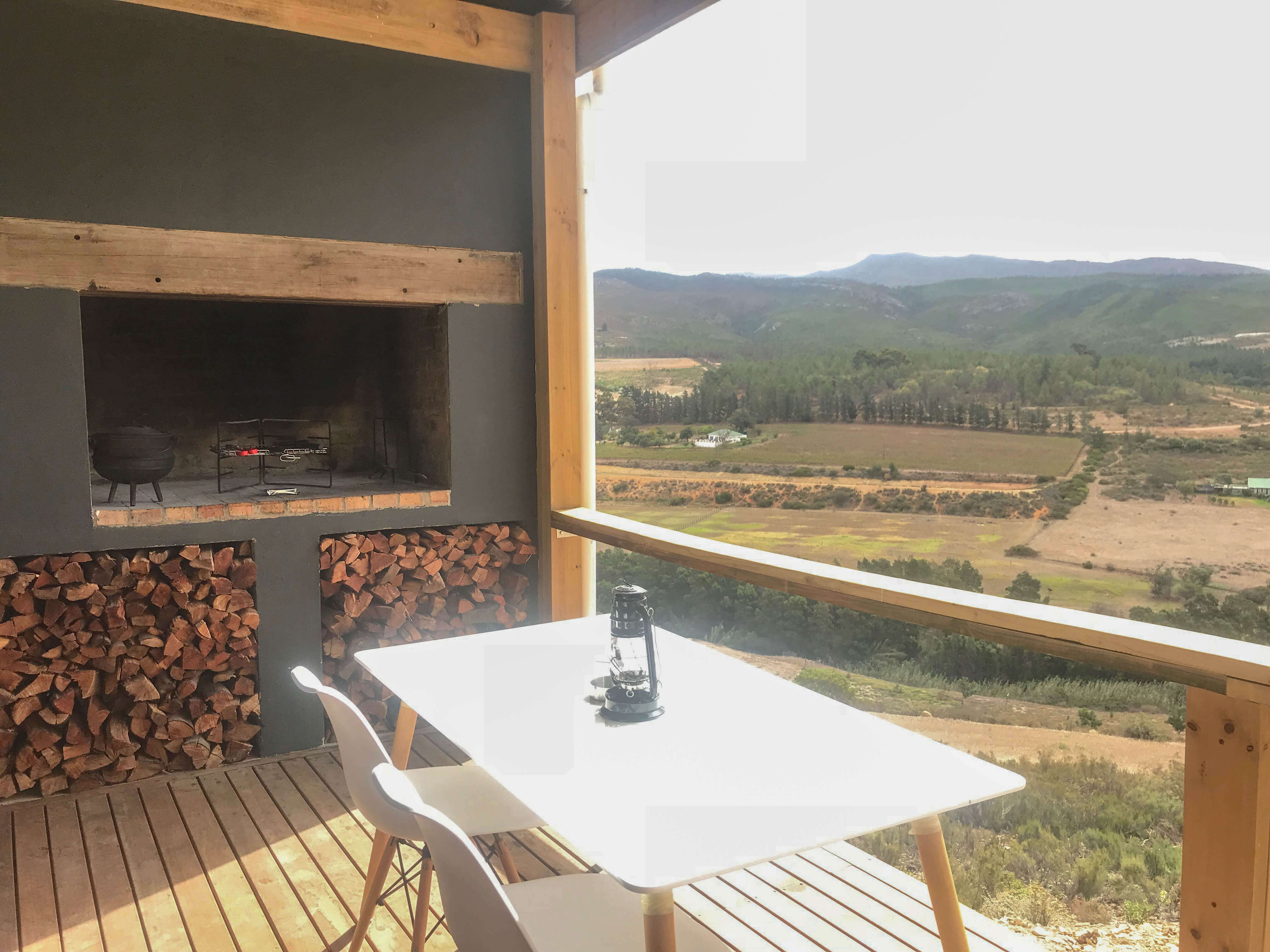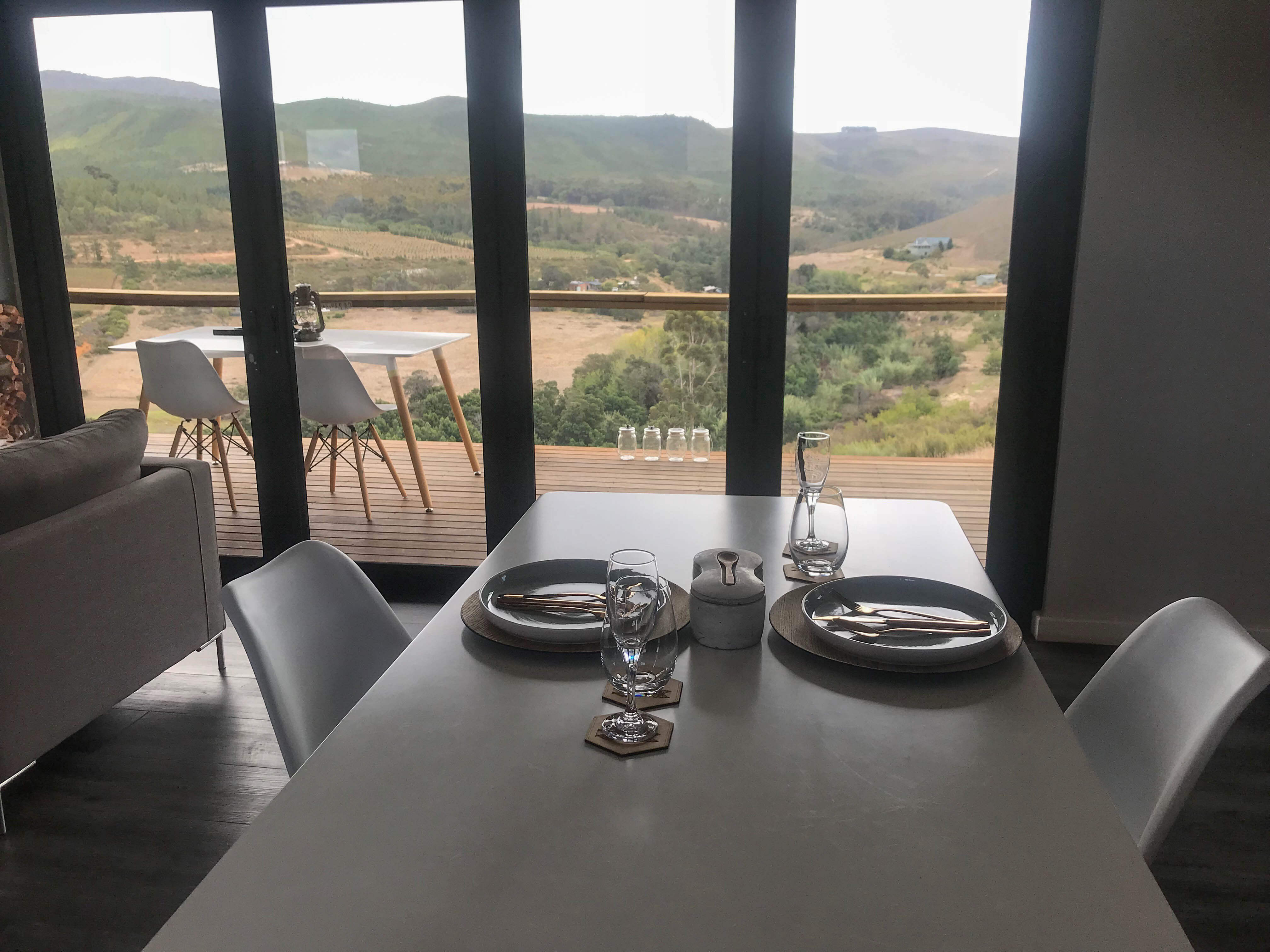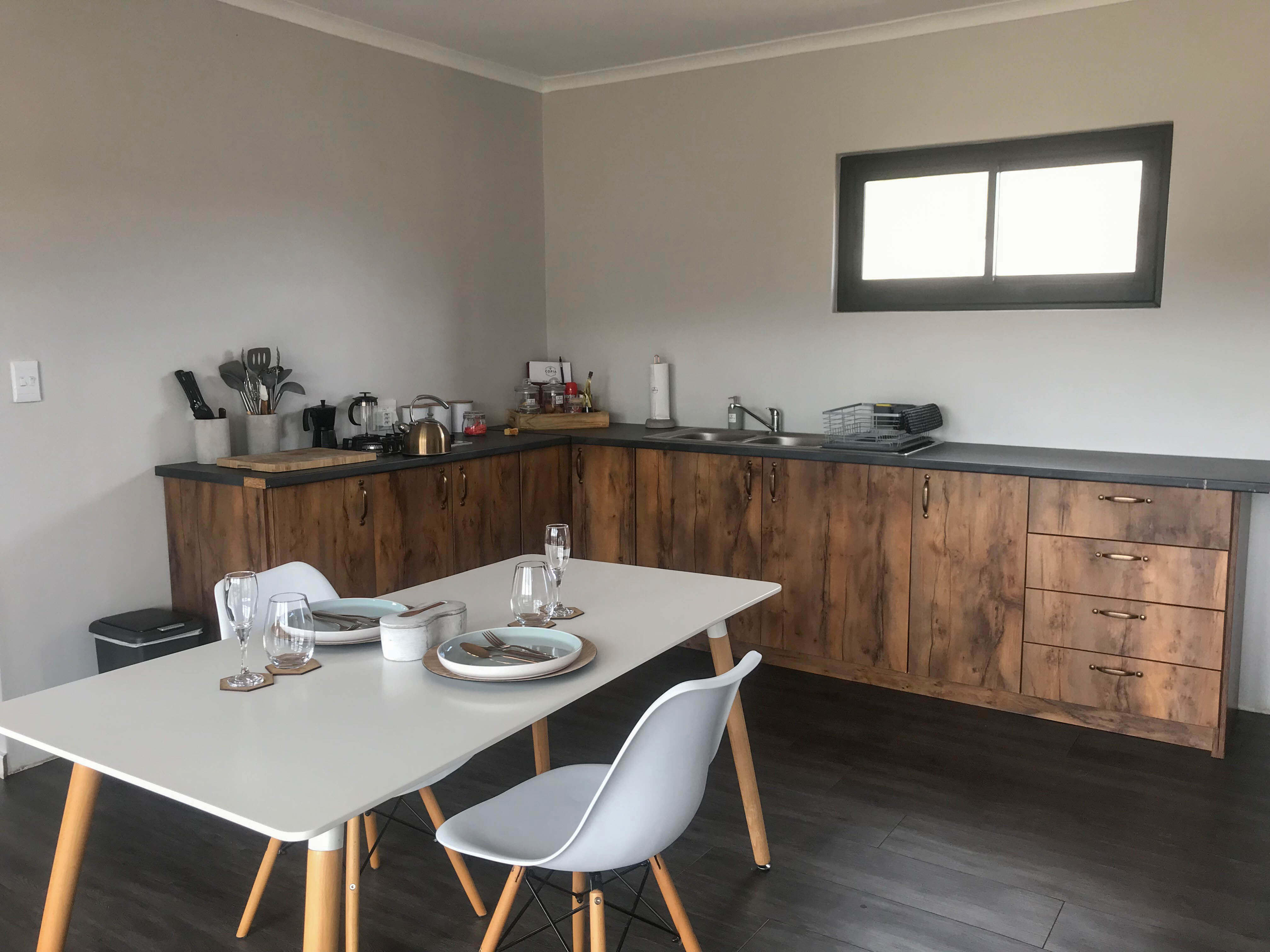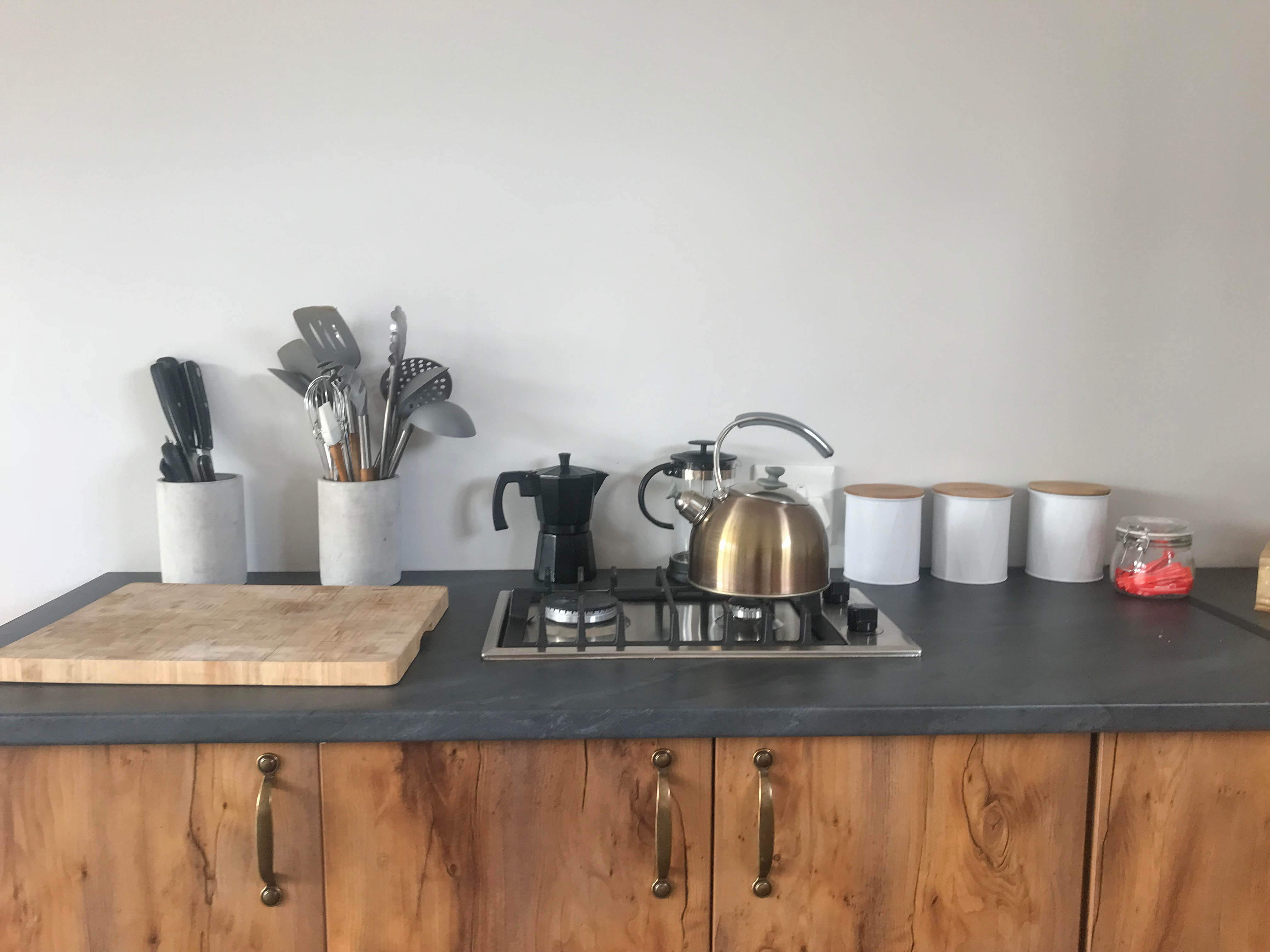 The recycled container has windows that overlook the valley in front. There was natural light coming in at all times.
Waking up with the first light of day from a warm bed is always a great experience.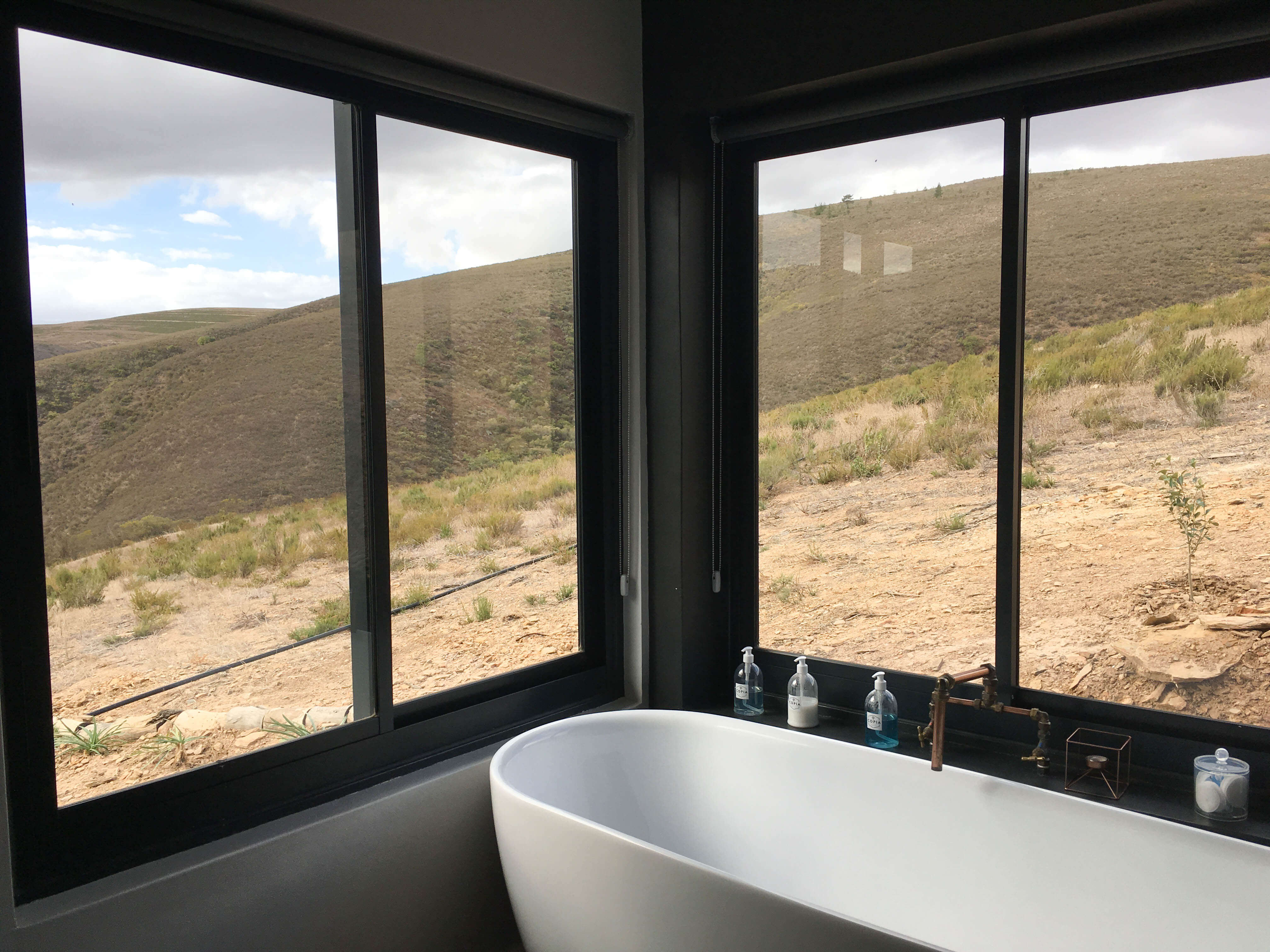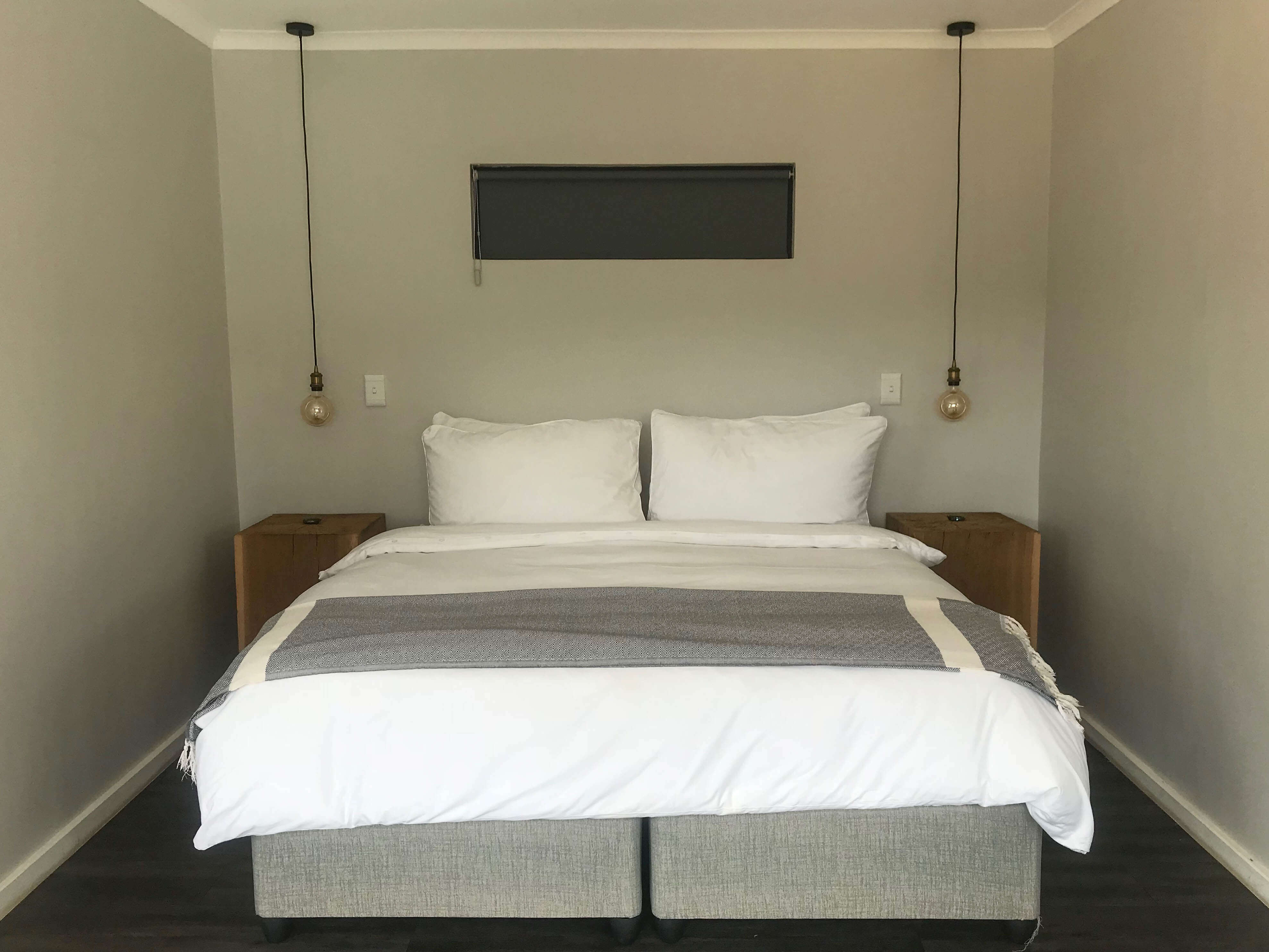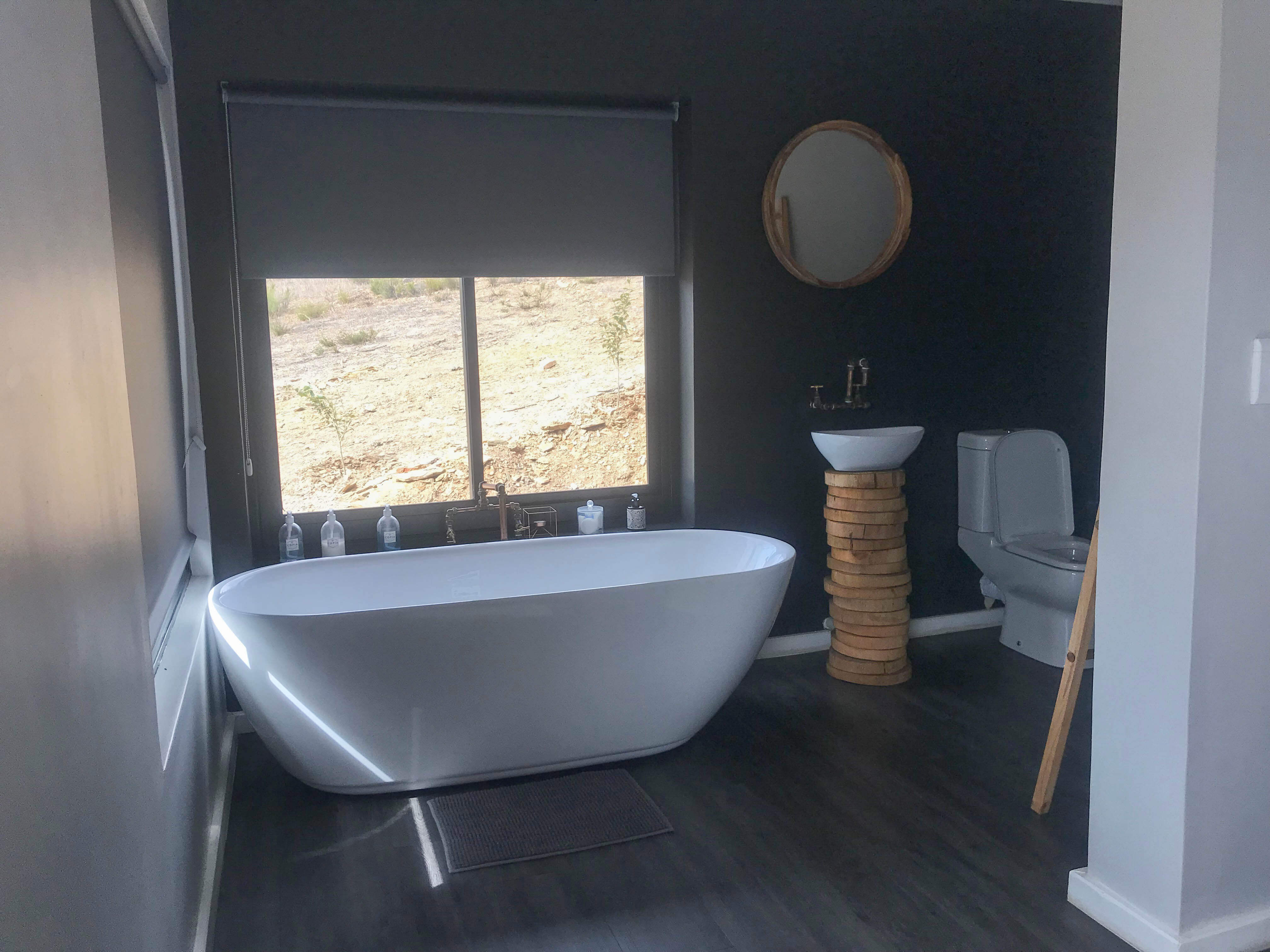 You can proceed directly to your cabin on arrival, the key will be inside. The check in experience was painless. There was a welcome letter with instructions, printed nicely, and some cookies – it gave the whole trip a feeling of belonging there.
The decoration inside is very simple and yet sophisticated, it's the way I want to decorate my house when I'm a home owner, ha!
What's to love
I felt in love with the minimalist decoration from my first look at their website, and when I arrived I couldn't agree more with my first impressions online. It is so elegant and makes you feel like you're home away from home.
I loved the welcome letter and the farm eggs in a jar – again a sucker for all those home-y vibes when I'm not home!
Enjoying sunset from a very warm Jacuzzi with a glass of wine in my hand and no worries in the world I have to say, it's hard to beat.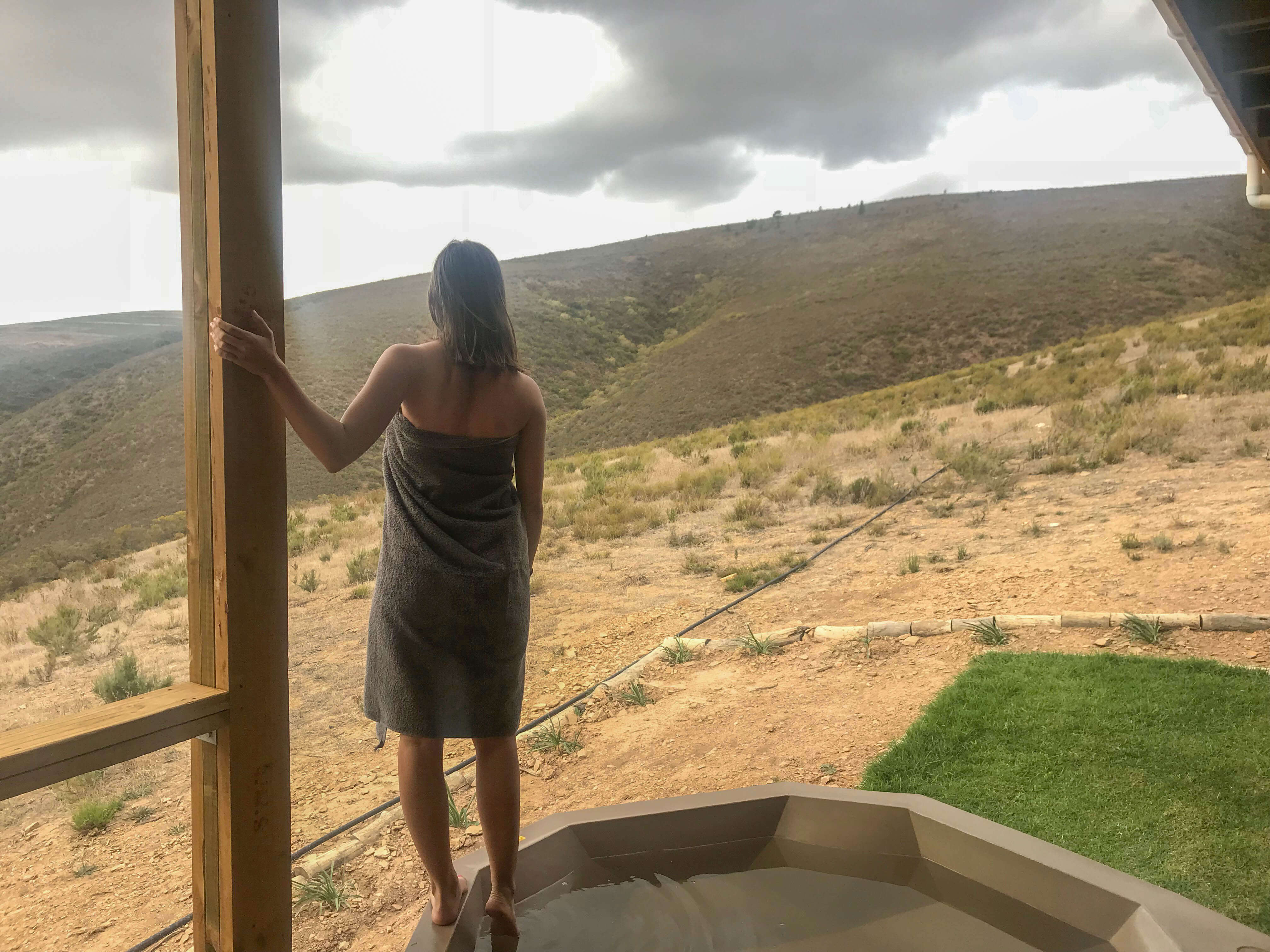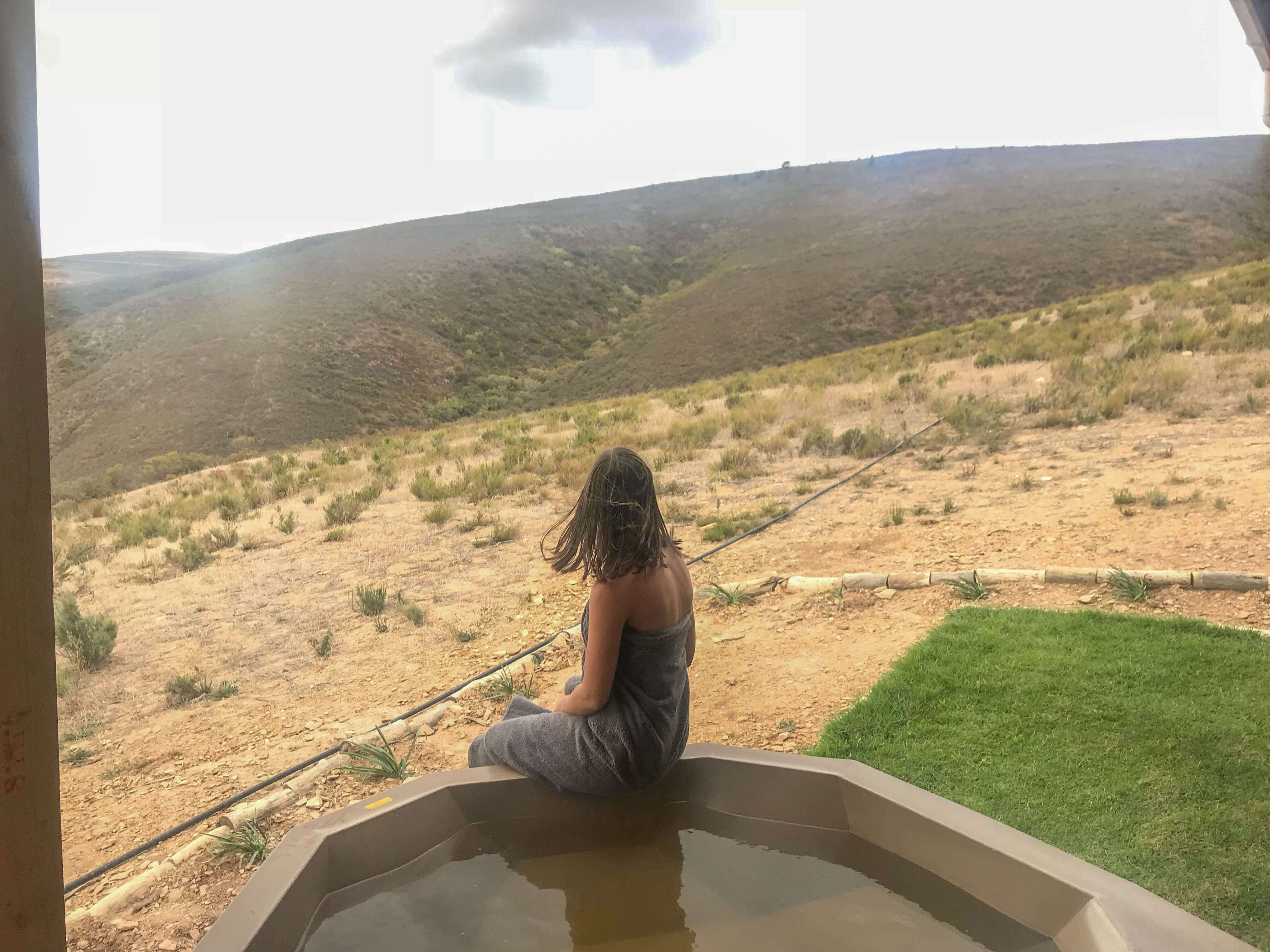 Copia is completely off the grid and runs using solar energy. There were solar lamps for us to use and all the appliances work. They don't have a microwave or let you plug in a hair dryer.
Going to more eco friendly, sustainable and conscious accommodations is very important to me, so they checked all the boxes.
What could be improved
It is not something to be improved really, because it's weather dependent.
It was very windy when we stayed there and at different points of the night it felt like someone was sneaking around the cabin – but fortunately it was just the strong wind. Worth keeping in mind for easily woken up sleepers.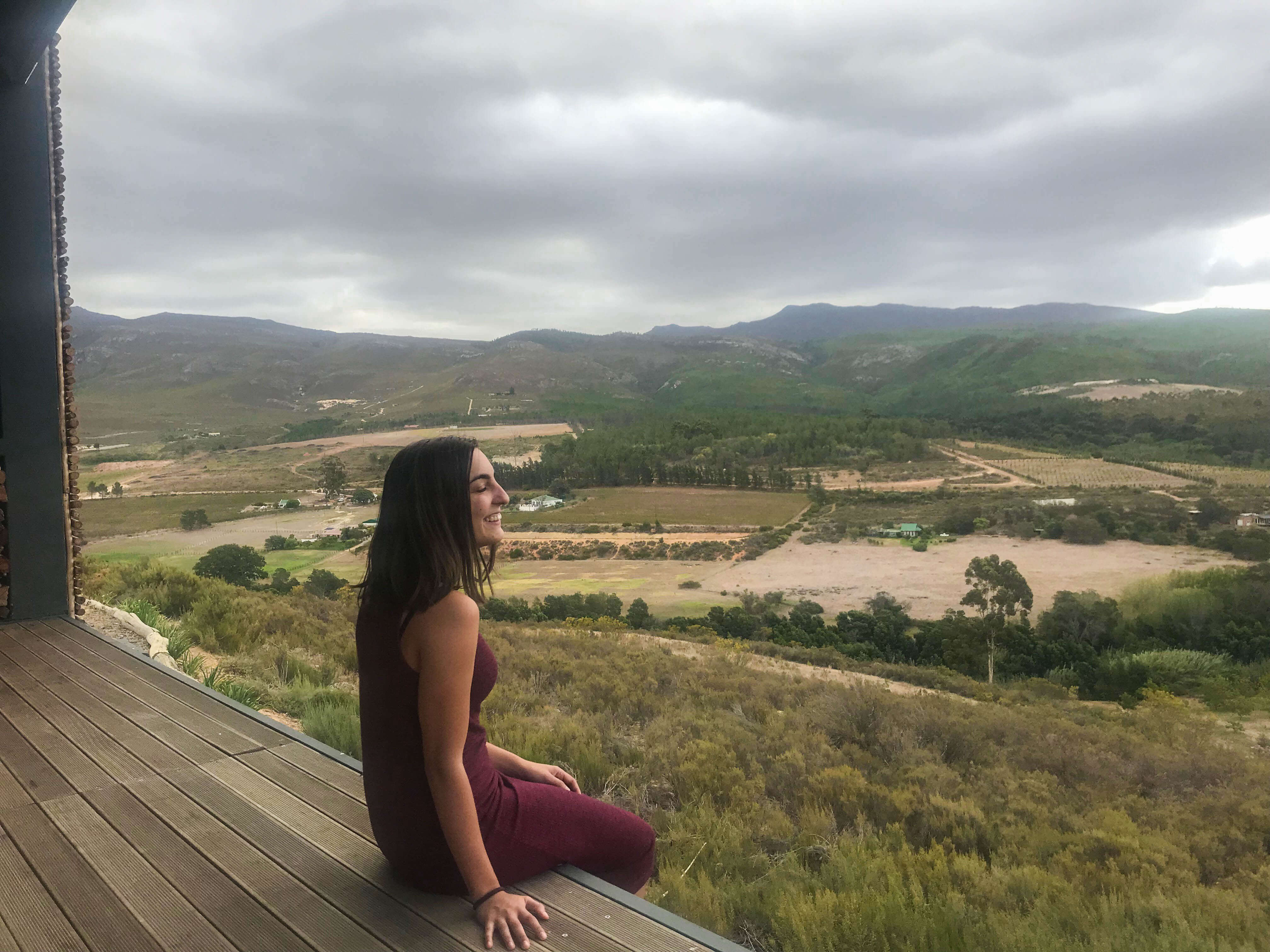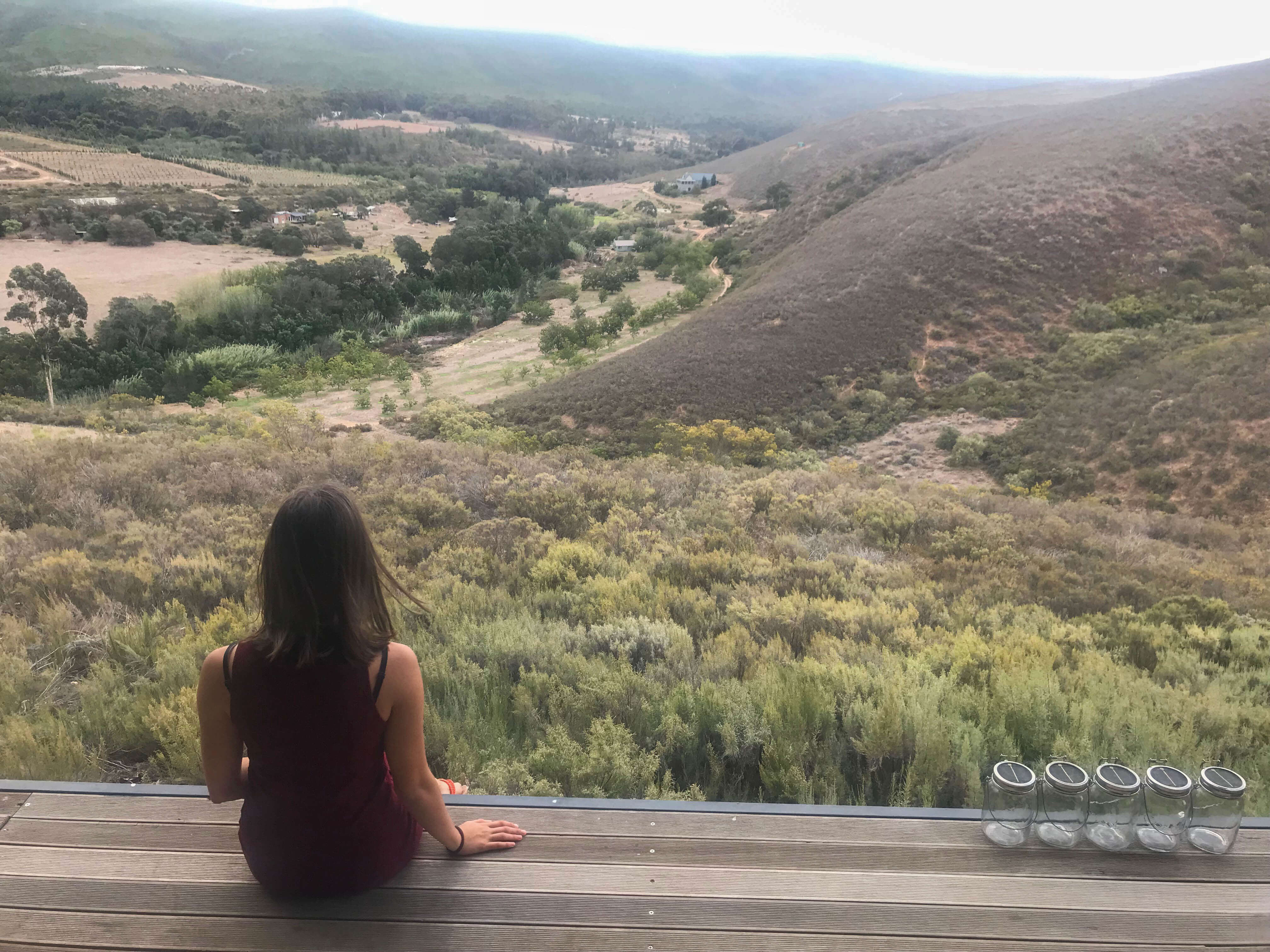 The experience of sleeping in a recycled container at Copia Eco Cabins was very pleasant and I would certainly like to go back one day! I love the idea of using a recycled container to build a cabin for guests.
Have you ever slept in a recycled container? Let me know how the experience was in the comments!