When I first started planning my itinerary around Slovenia I had never heard of Piran. After some research, everyone's opinion about the hidden gem on the Adriatic had awakened my curiosity. Piran is a small coastal town of Slovenia. Influenced by the old Venetian Republic, the city has narrow streets with churches and squares. It is easily explored by foot, in fact the charm of the blowing breeze while walking is very appealing.
How to get there
The town is located about 90 minutes away from the capital Ljubljana. Getting there by car is very easy following the highway. There are two giant parking spots before the gate to the city. Only some residents have access to the city itself by car or if staying in a hotel on the inside, they can provide vouchers. The best and cheapest option is to park before the gate. The city provides a free shuttle bus running every 15 minutes that goes to the city centre and back.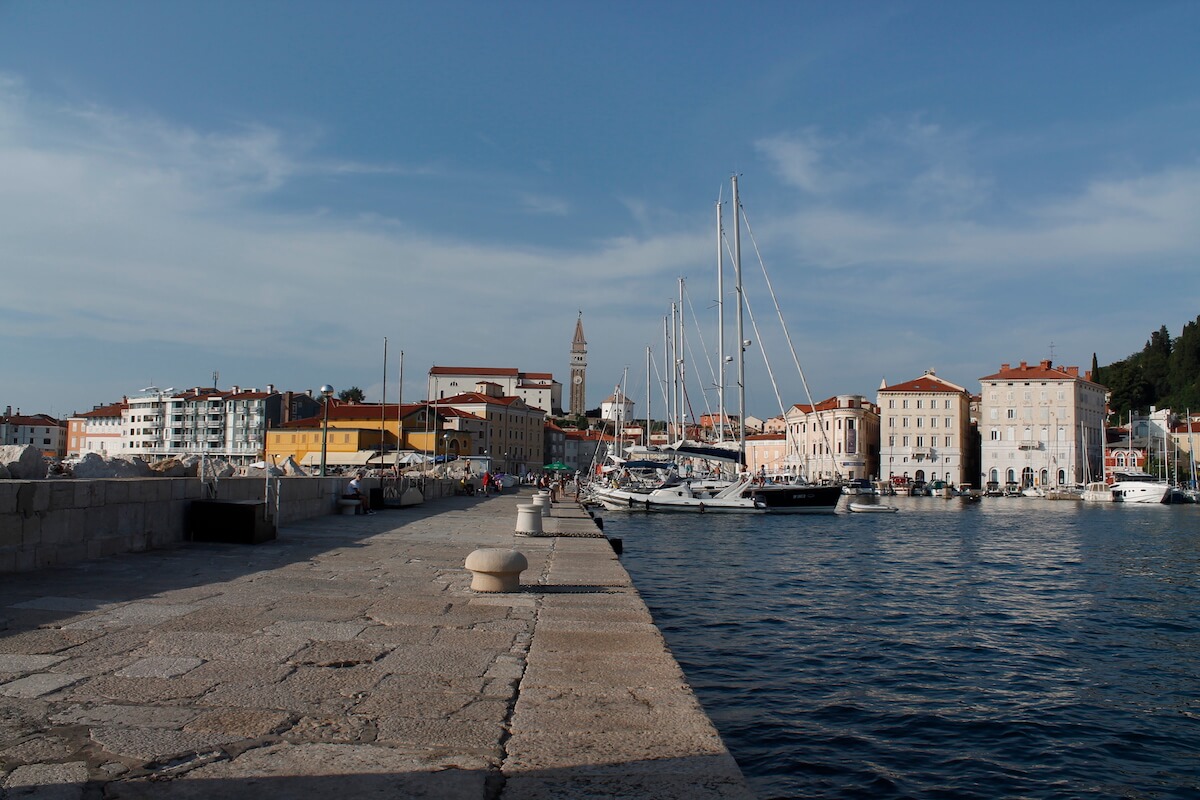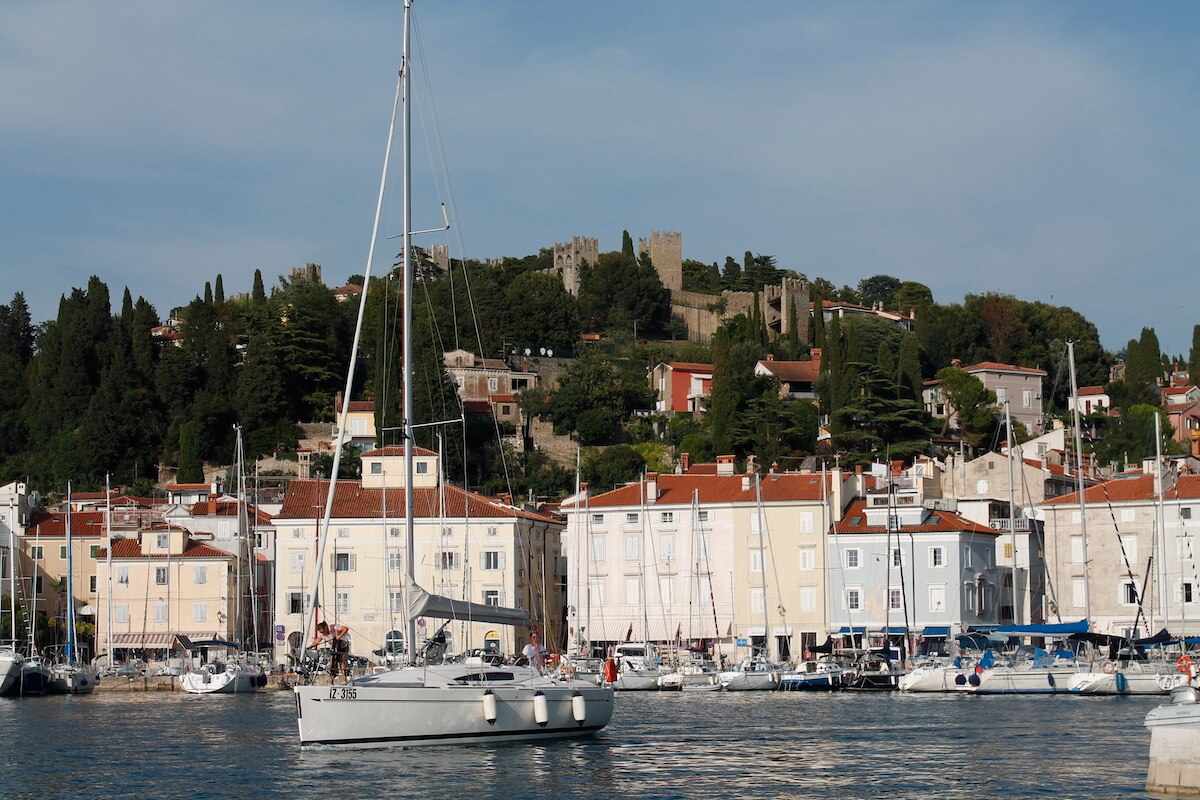 Exploring Piran by foot
The shuttle bus drives along the harbour and you can already see the boats and people walking. The little town has steep streets with churches and souvenirs shops along the way. Next to St. George church, on top of the hill, you can climb to the bell tower for Piran's best views. It only costs 1€!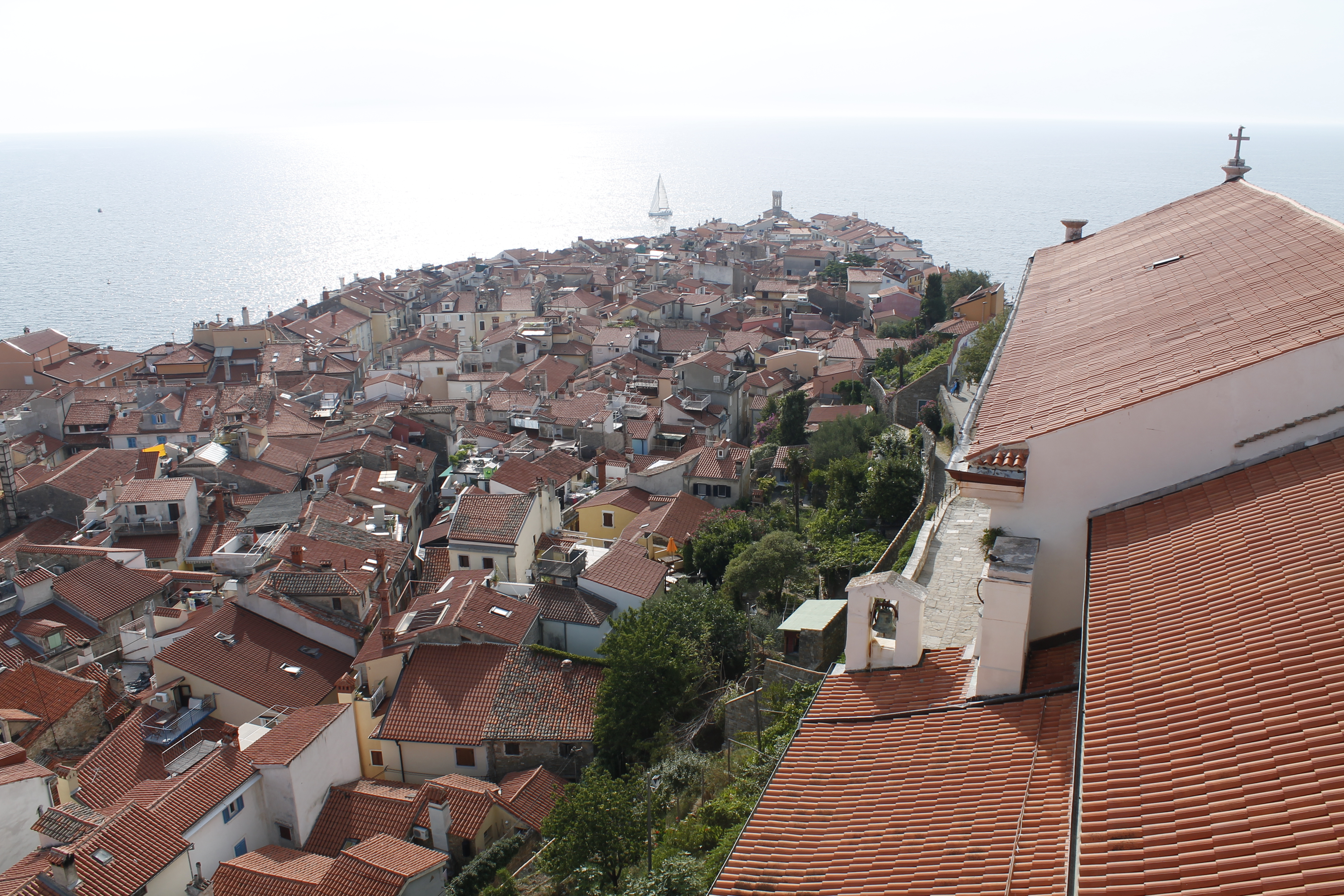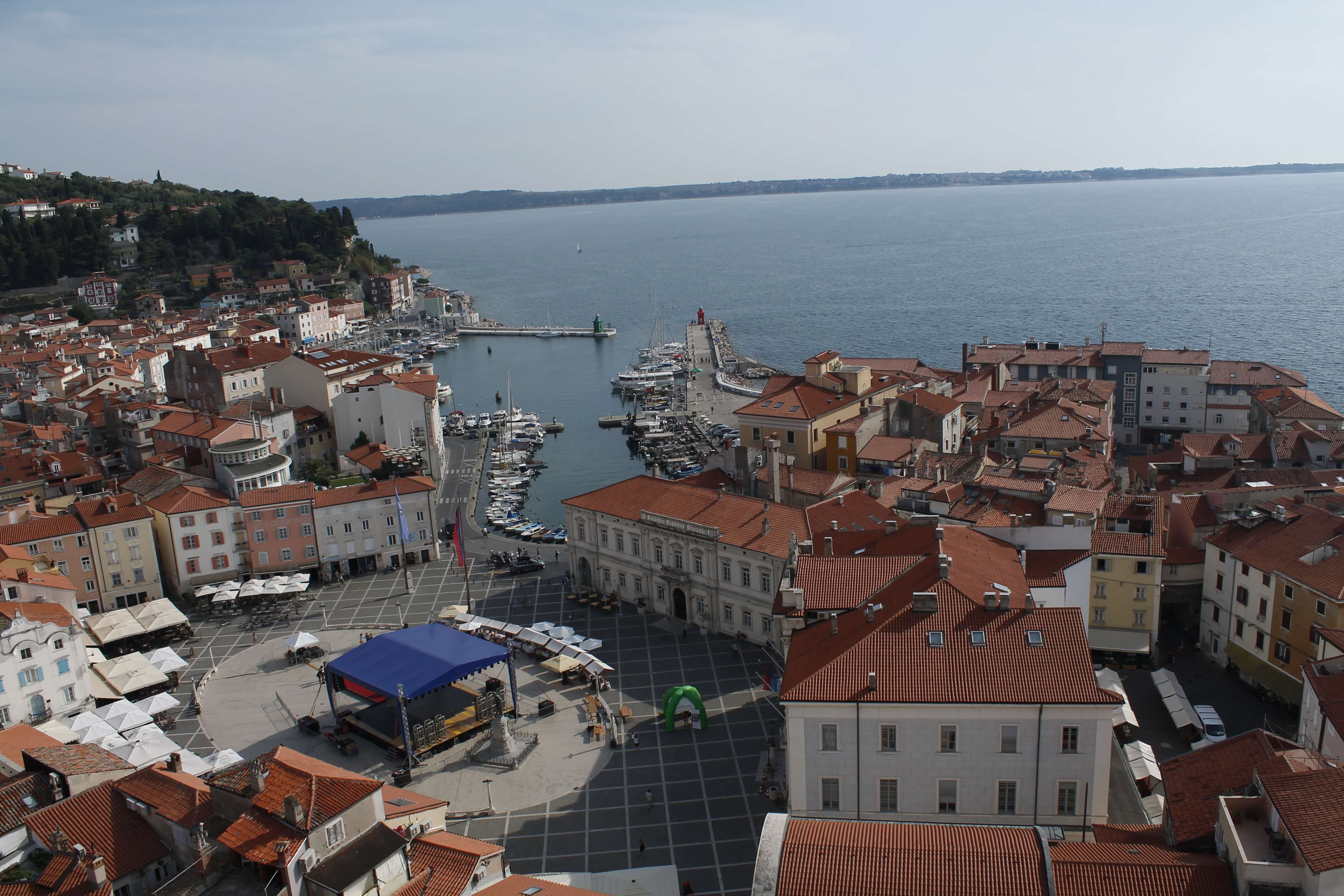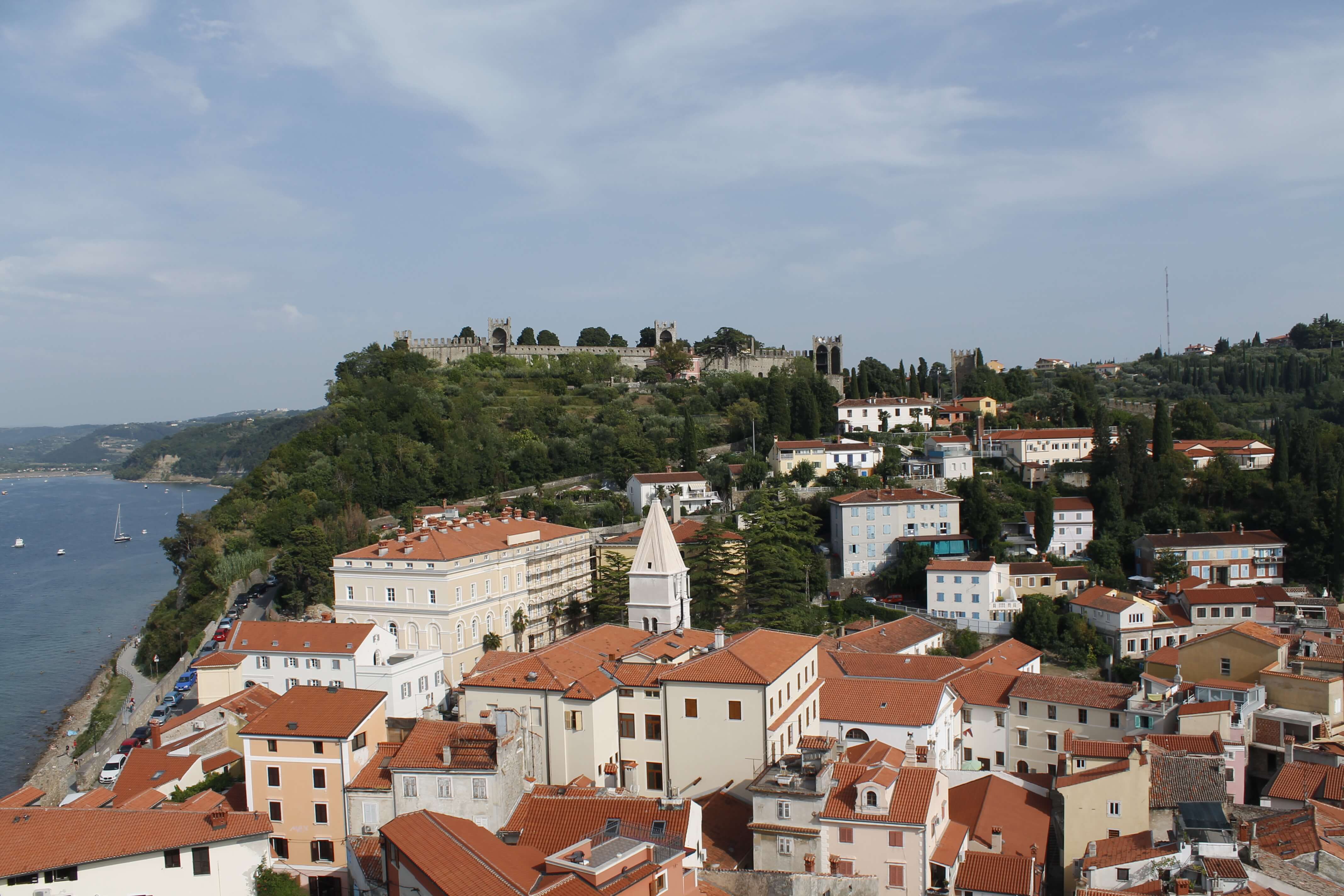 Although the whole city can be seen from there, the walk down to the sea is another must in Piran. The city has beaches only on the hill behind the church and bell tower. People swim next to the harbour on the rocks and there are stairs to climb up.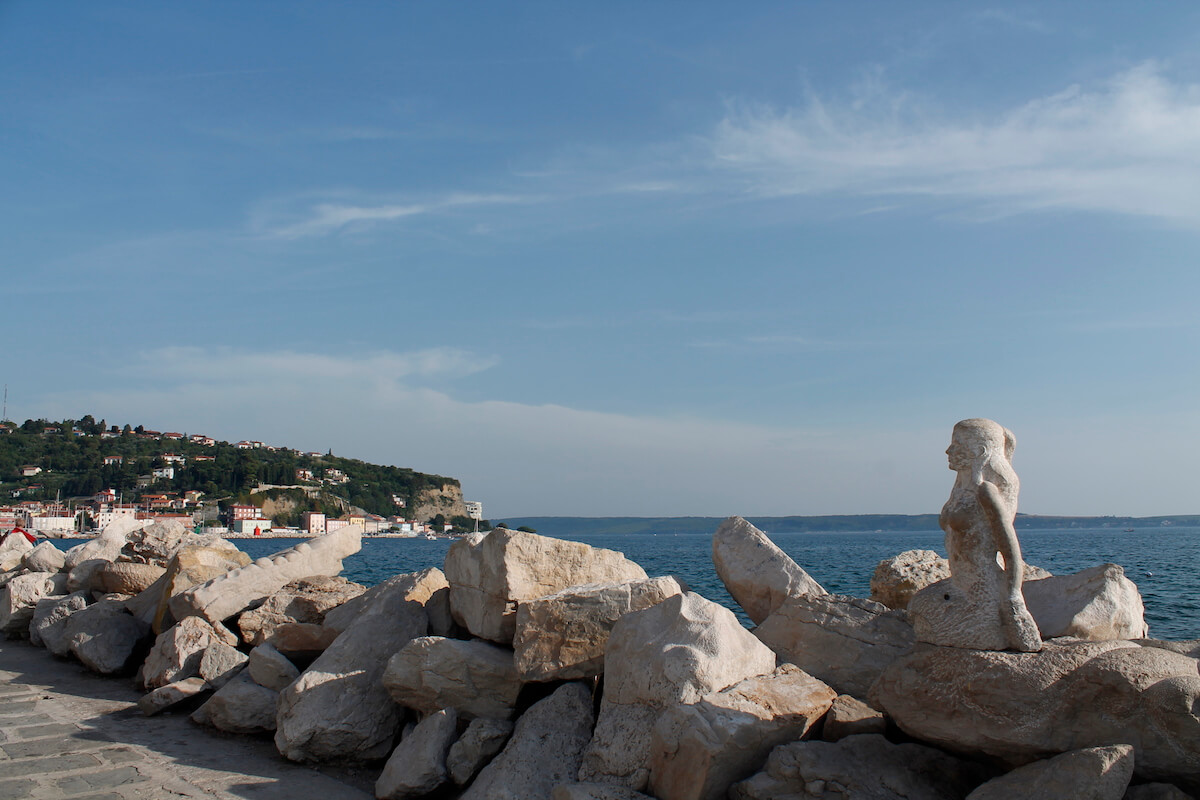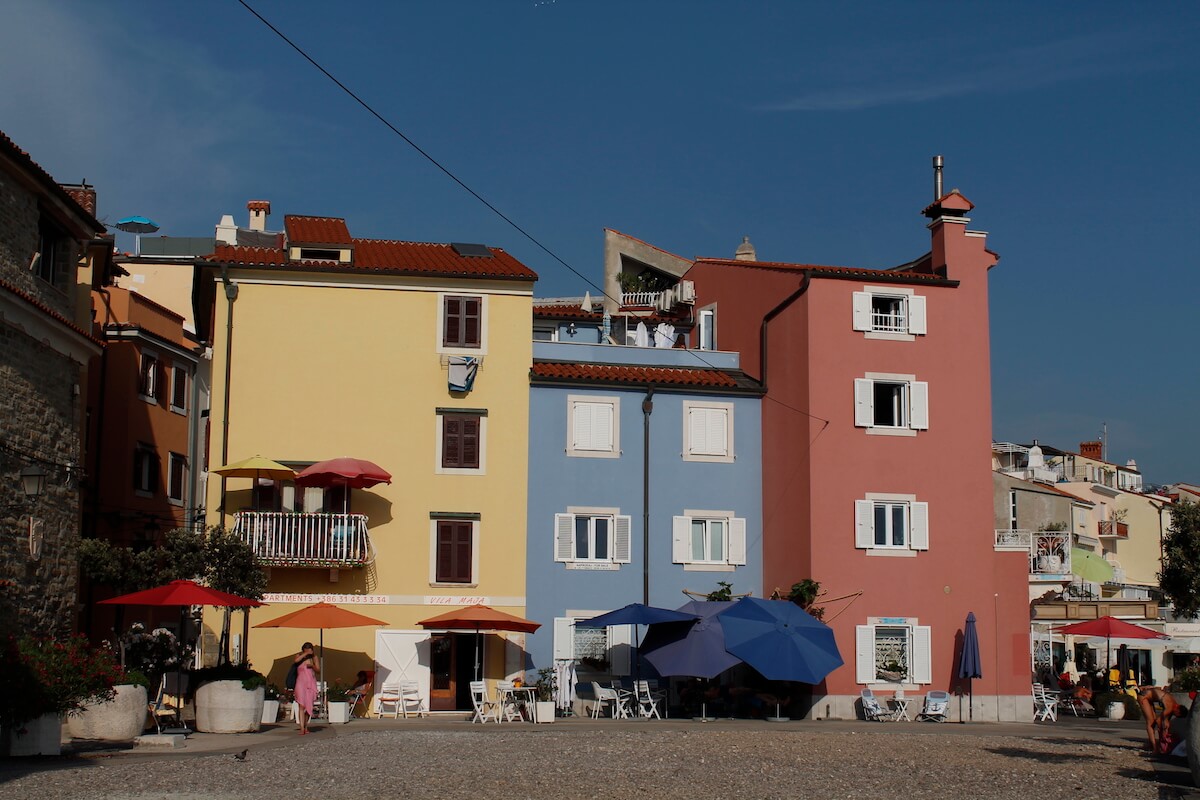 The ambience of the city is so calmed and relaxed. There's not much to see but it is all so beautiful that just strolling around was great. Stopping to see some artisanal works and also having gelato on the coast. The sea and salt were calling me after a hot day of driving and suffering the July's weather so after finding a secluded rock to leave my bags I changed into my bikini and swam.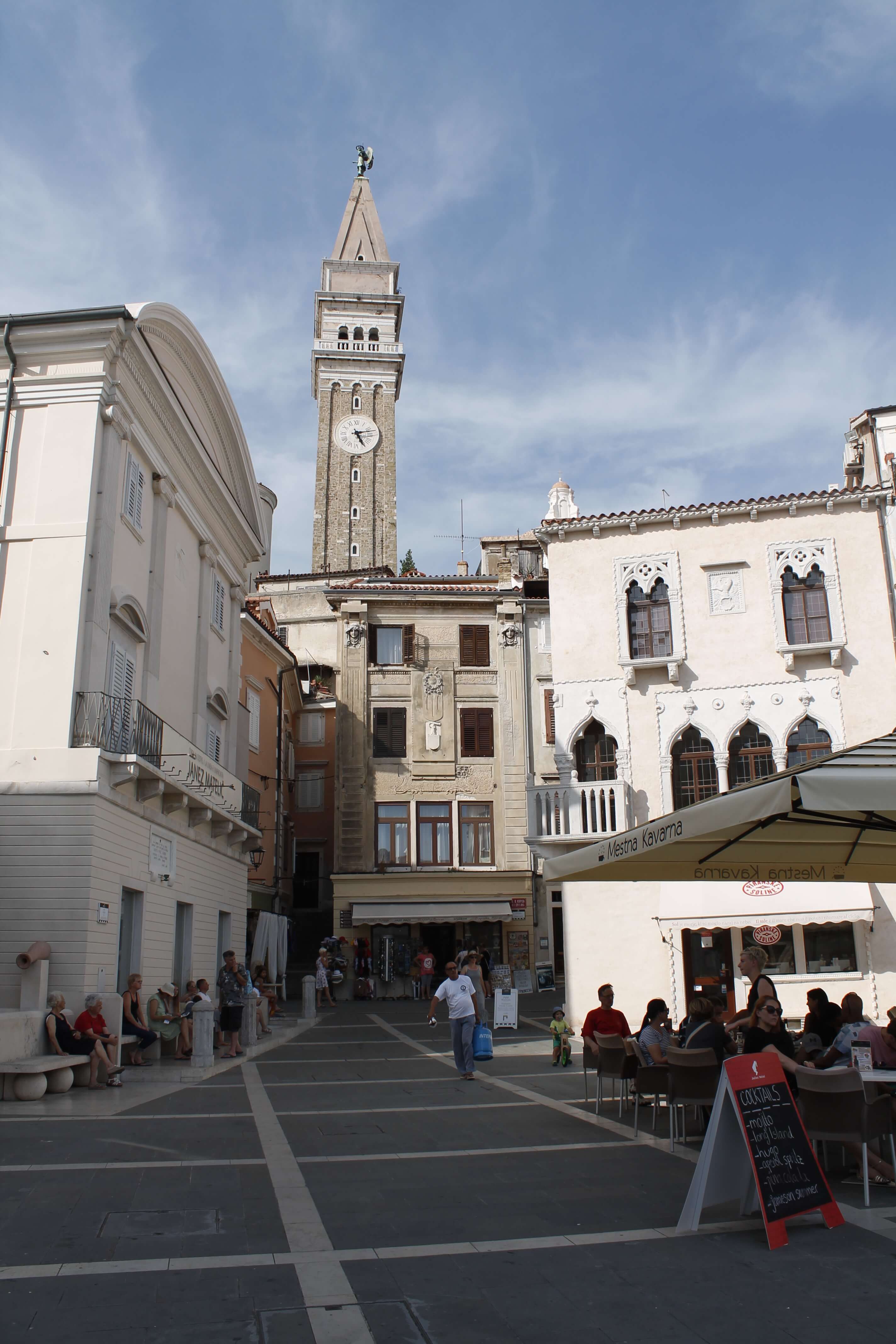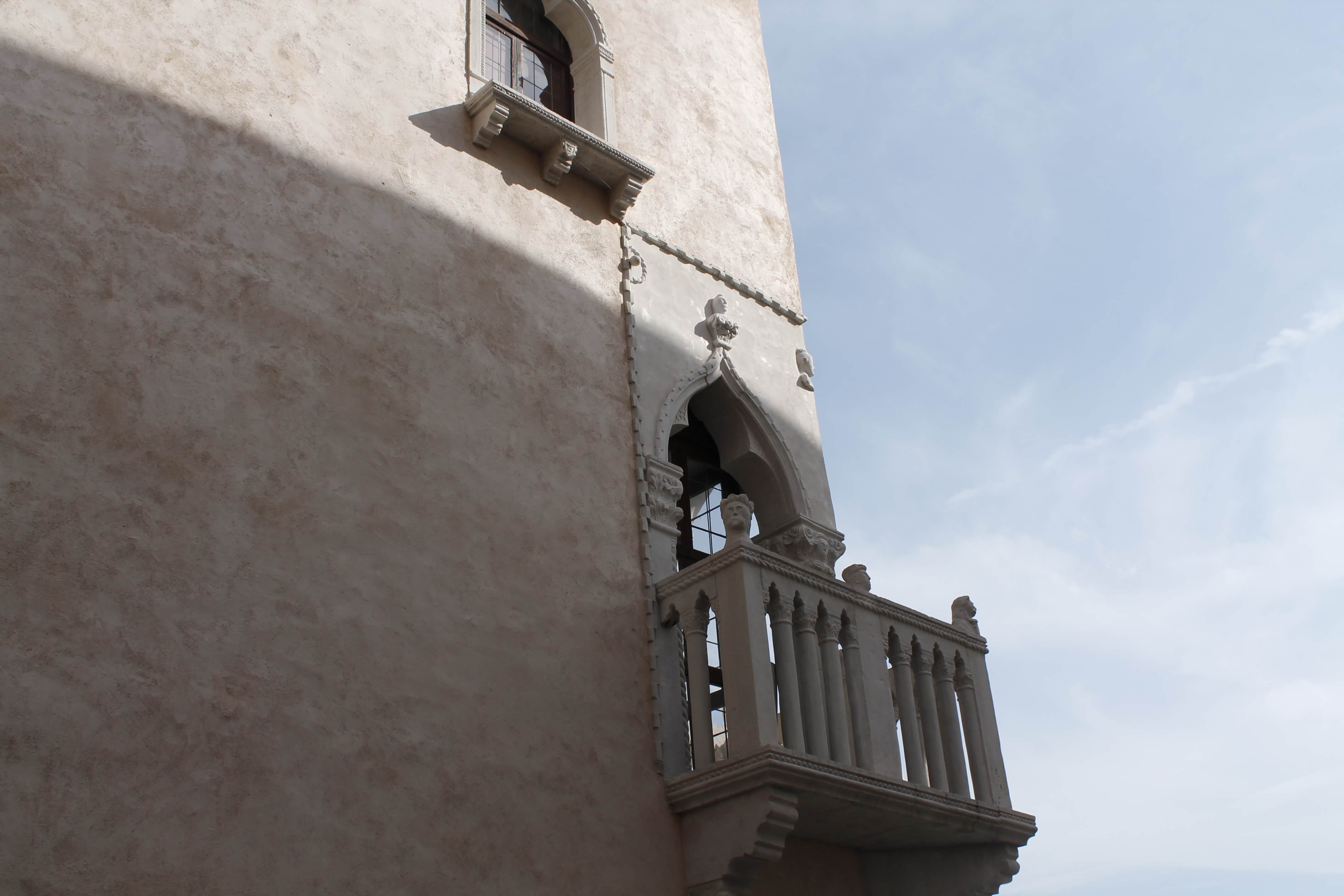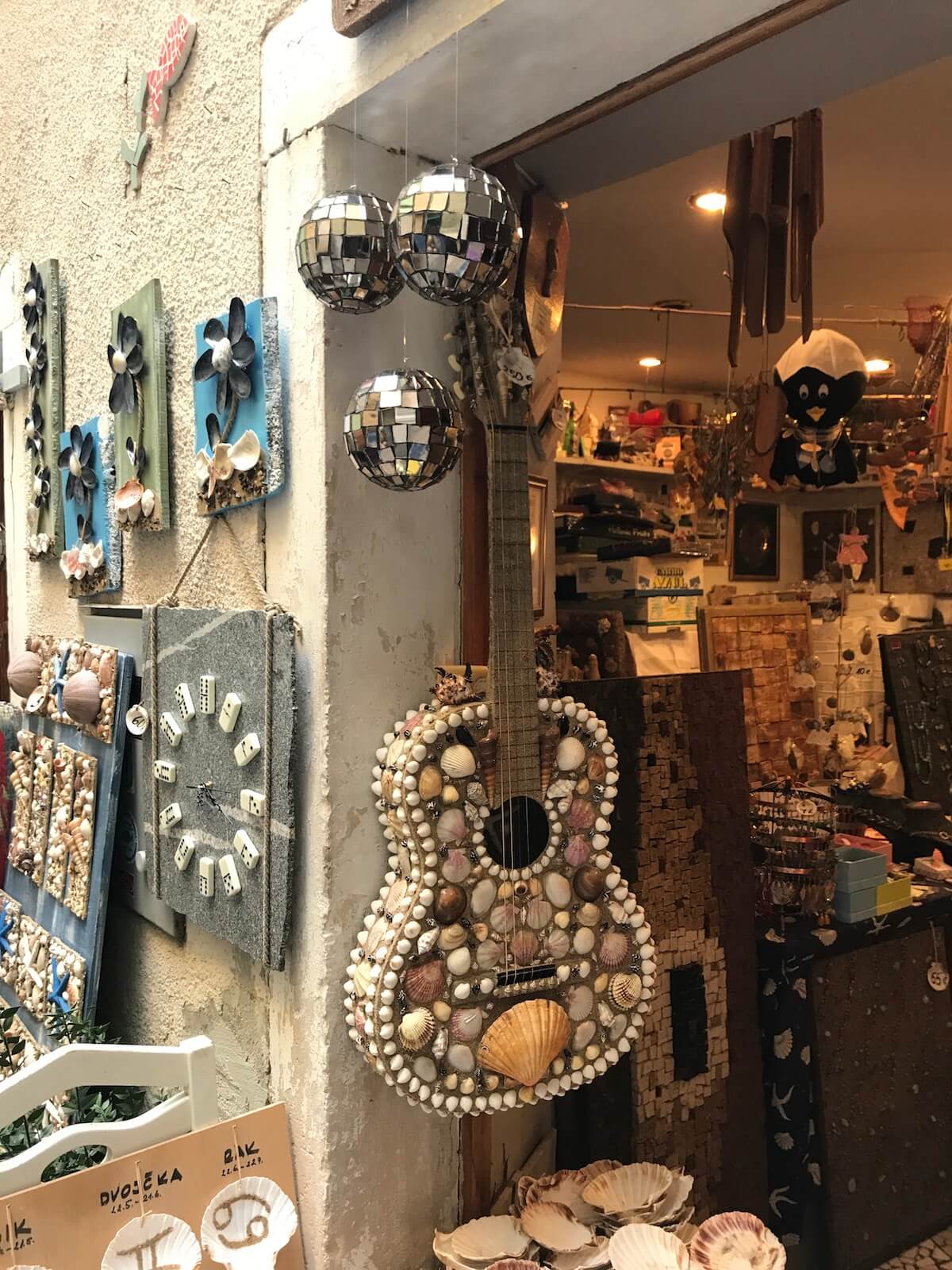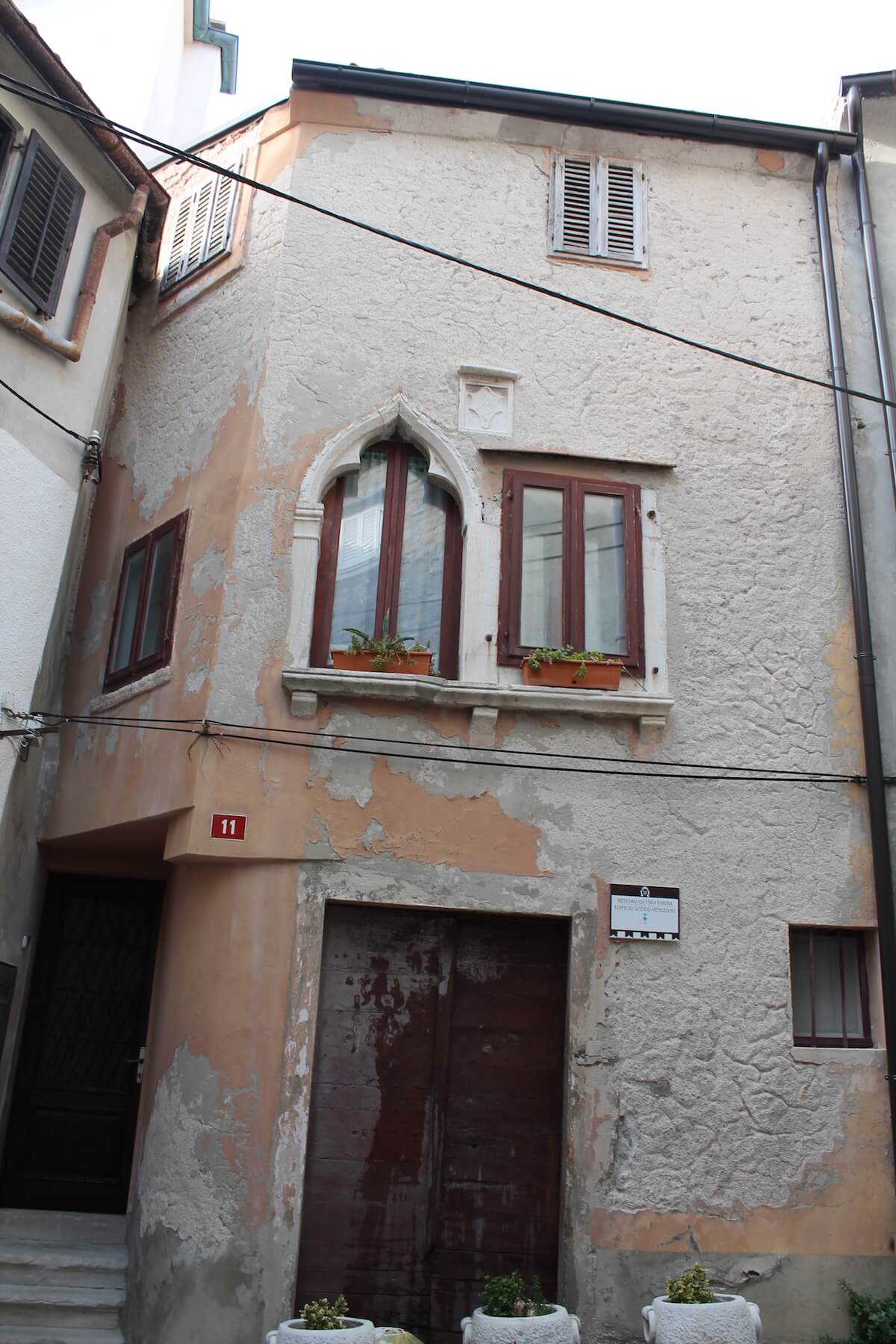 The sunset was spent eating calamari and fried sardines, finishing an amazing day of sightseeing with the tasteful fish.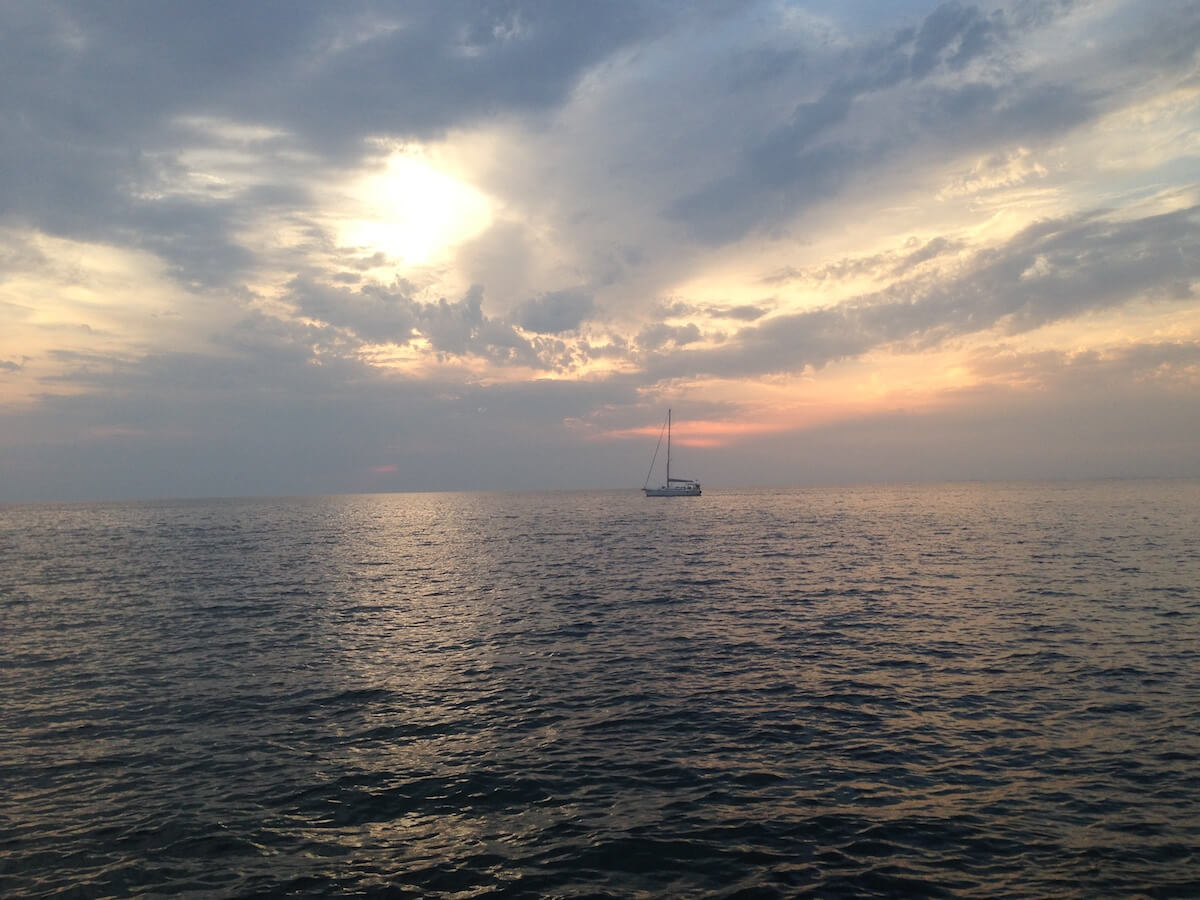 [columns] [span6]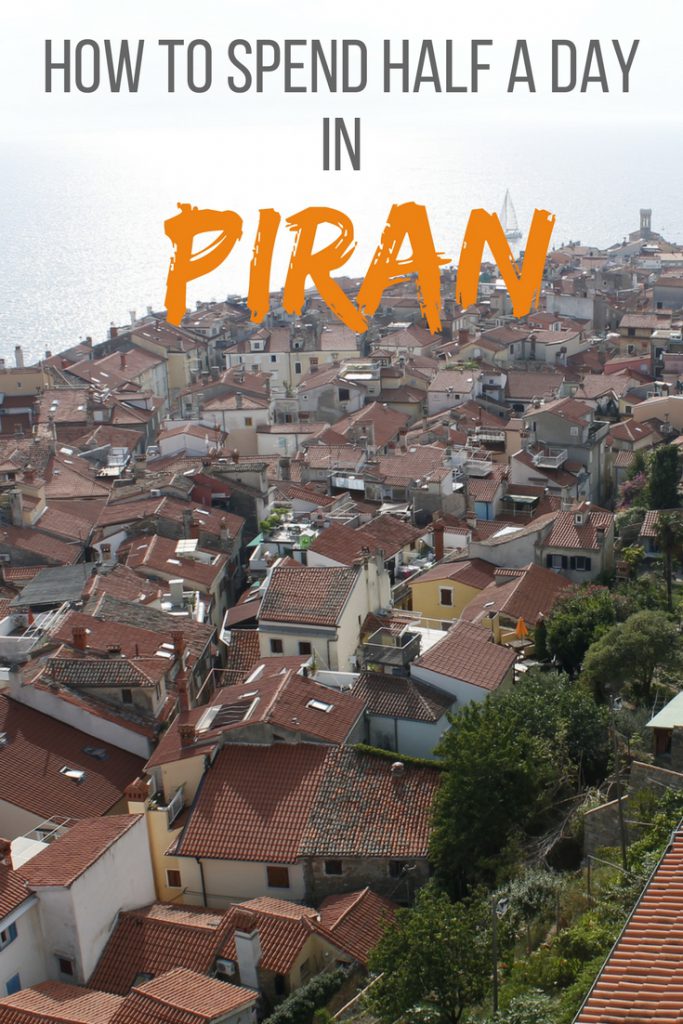 [/span6][span6]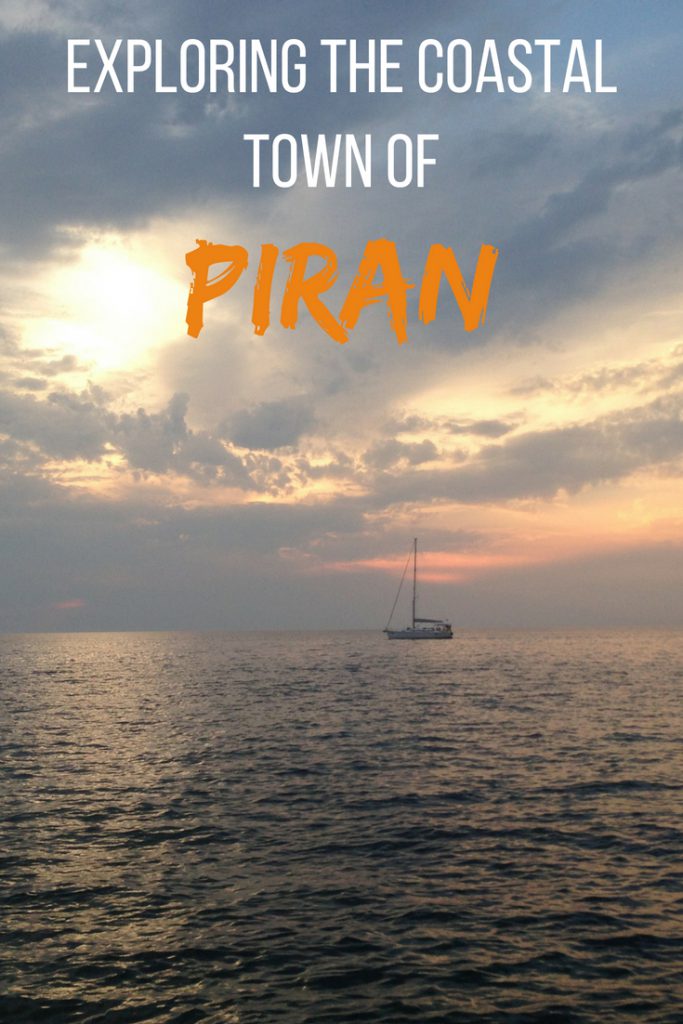 [/span6][/columns]