We only had one day to spend in Bosnia and Herzegovina. With a referral from one of my best friends to stay in Taso's guesthouse and go on his day tour around Herzegovina, I really didn't have much say about how the day would go.
And the truth is, I don't think I could have had a better day. It was packed with stories, none of them boring. There were incredible sights and fantastic walks, to be fair, some of the most amazing sights I have ever seen. Don't believe me? Keep reading.
Discovering Herzegovina
Blagaj
Taso is the owner of Taso's guesthouse in Mostar. He runs daily tours around the Herzegovina region (southern part of the country). The tour starts with a traditional breakfast of Burek and liquid yogurt. Burek is rolled pastry that contains cheese or mince meat. We had one of each. It was a little too much, but it was delicious. My favourite was the mincemeat one, but most people on the little tour decided the cheese was the winner.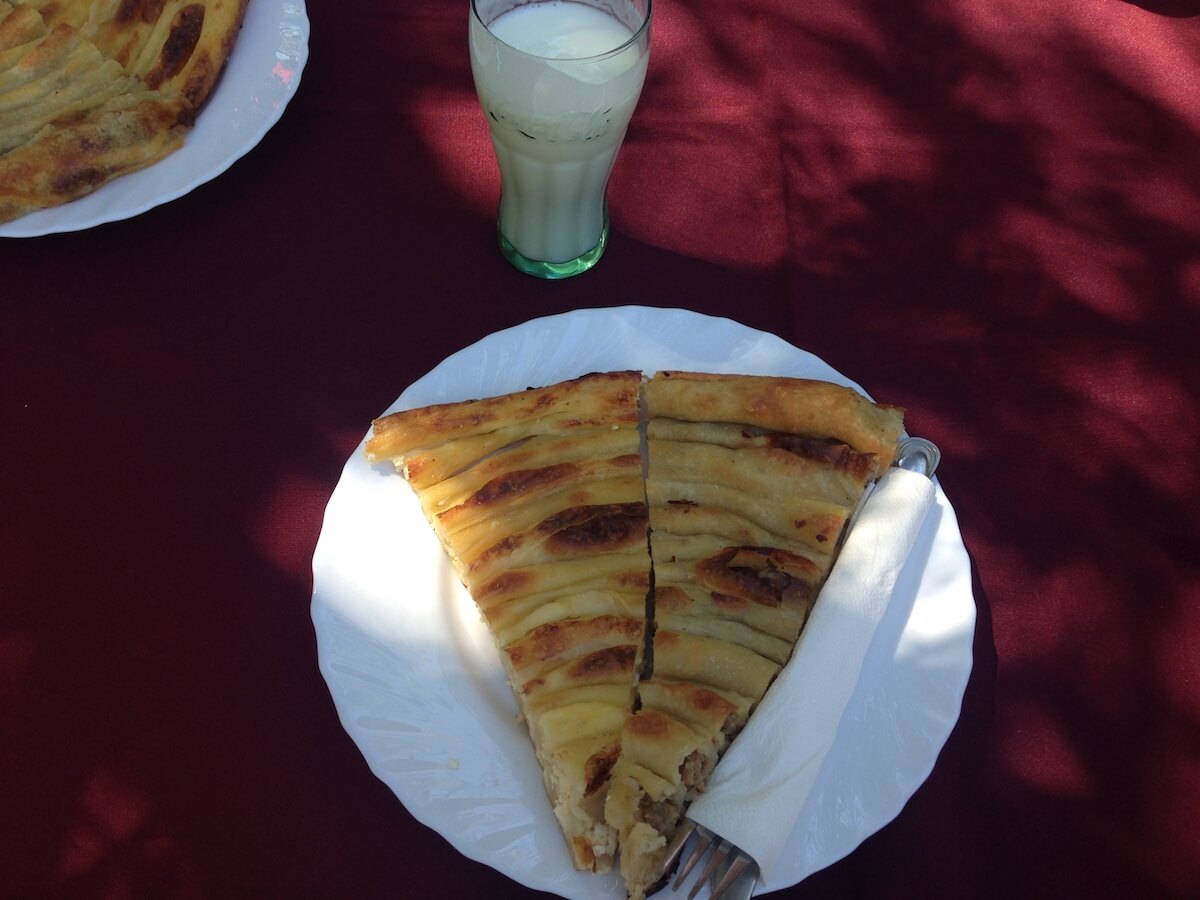 Just a short walk from the restaurant, we found Blagaj. It is a house near the river dating back to the 15th century.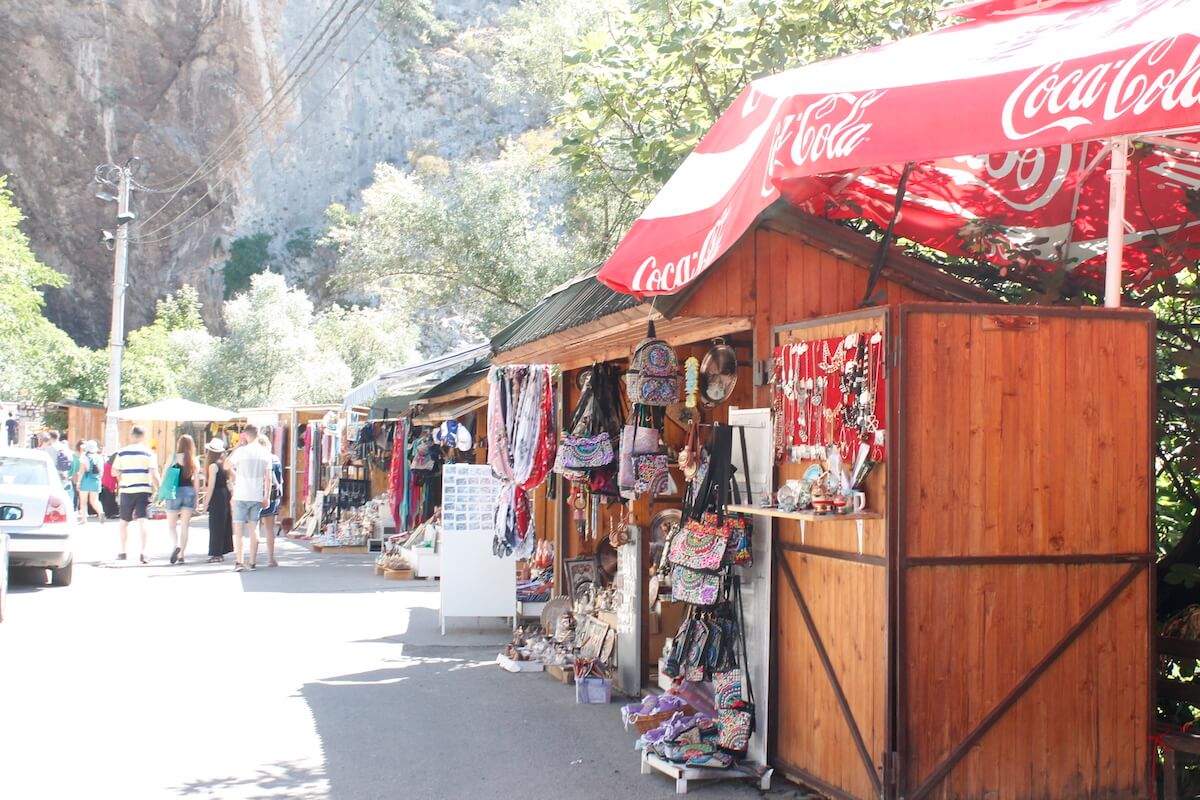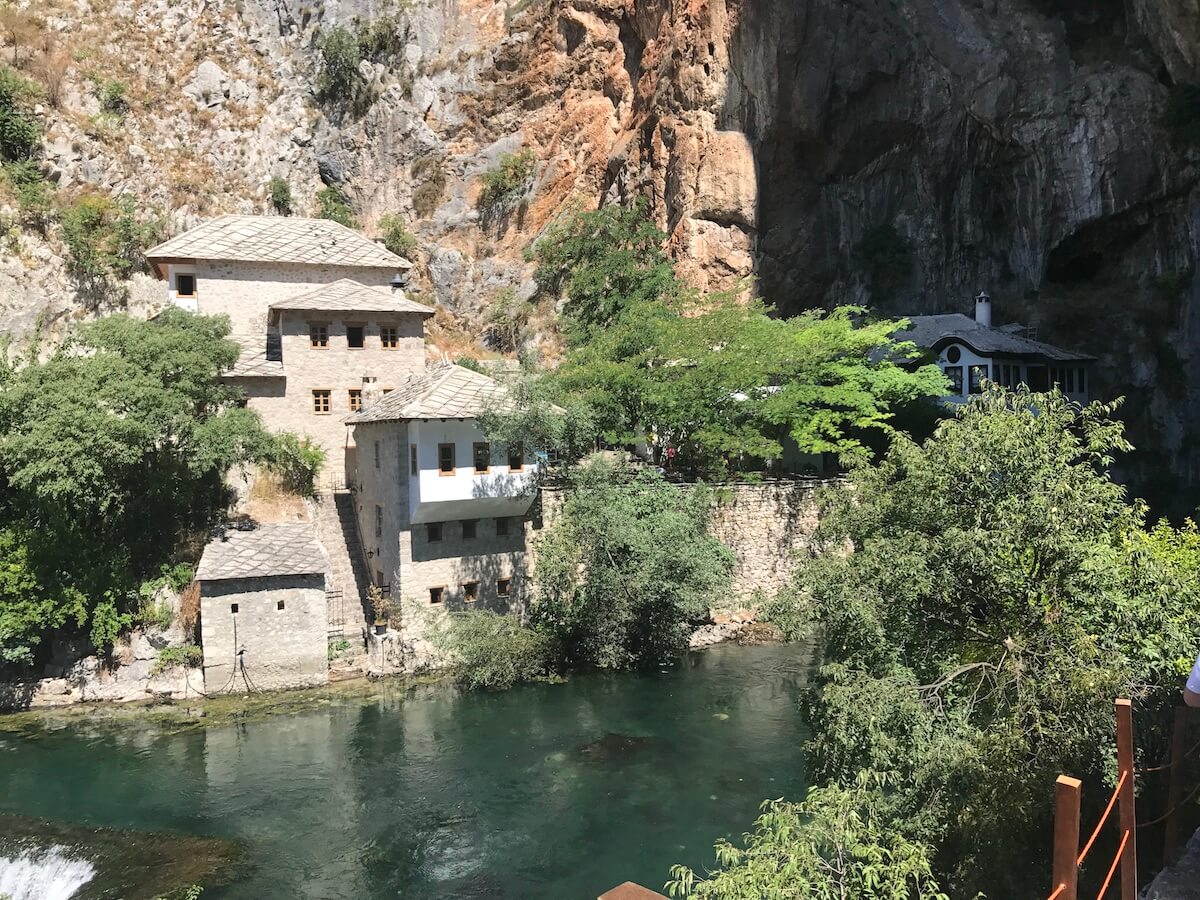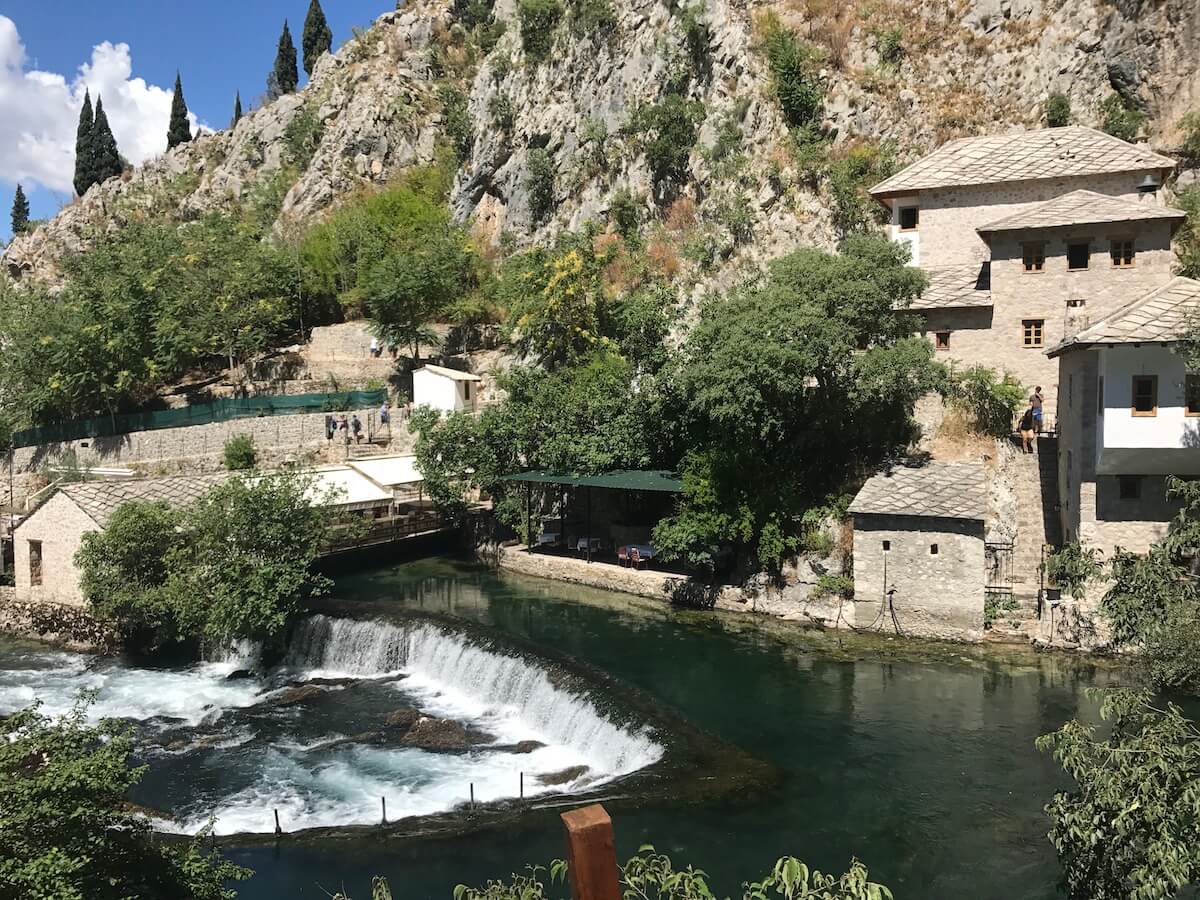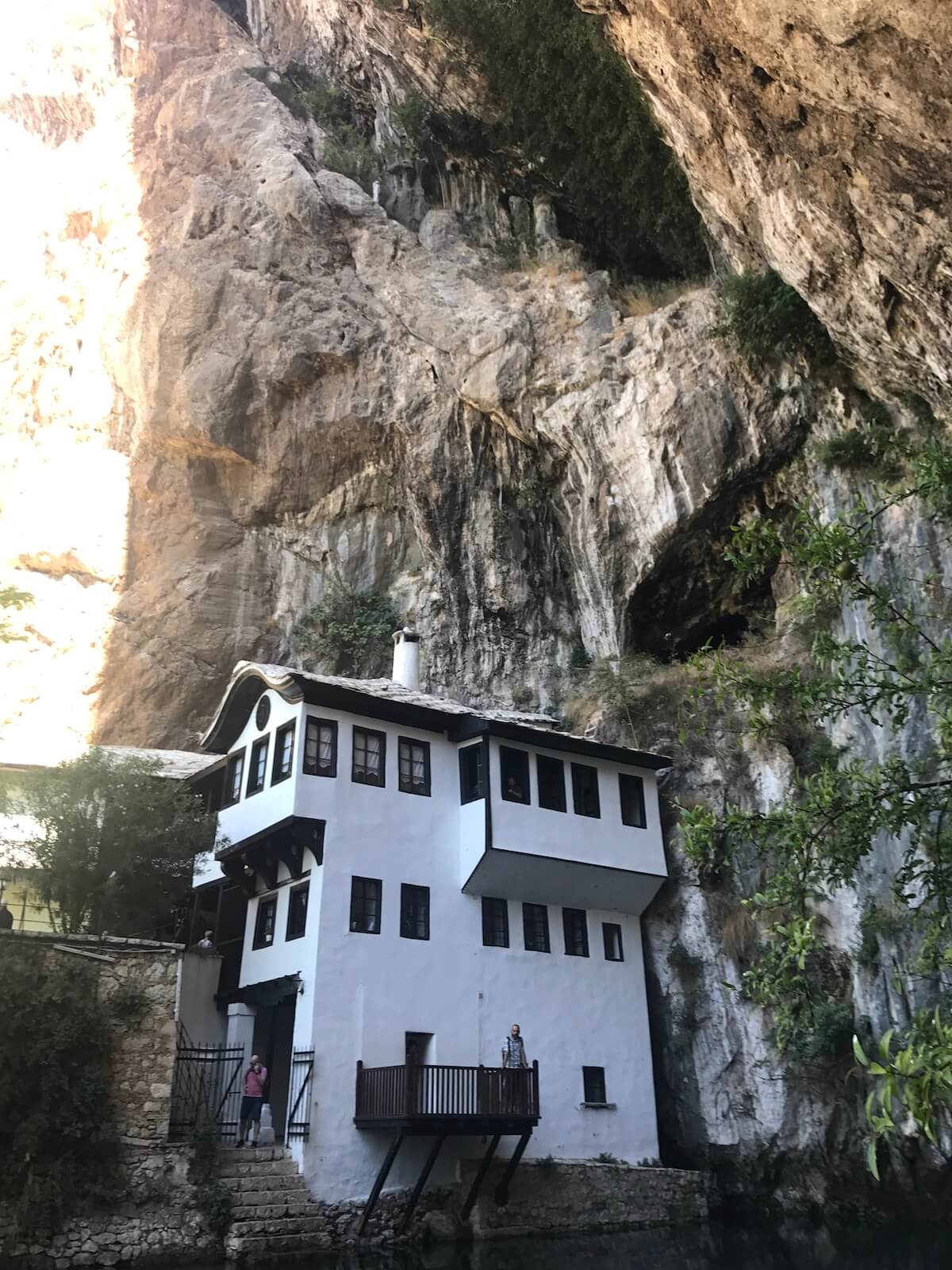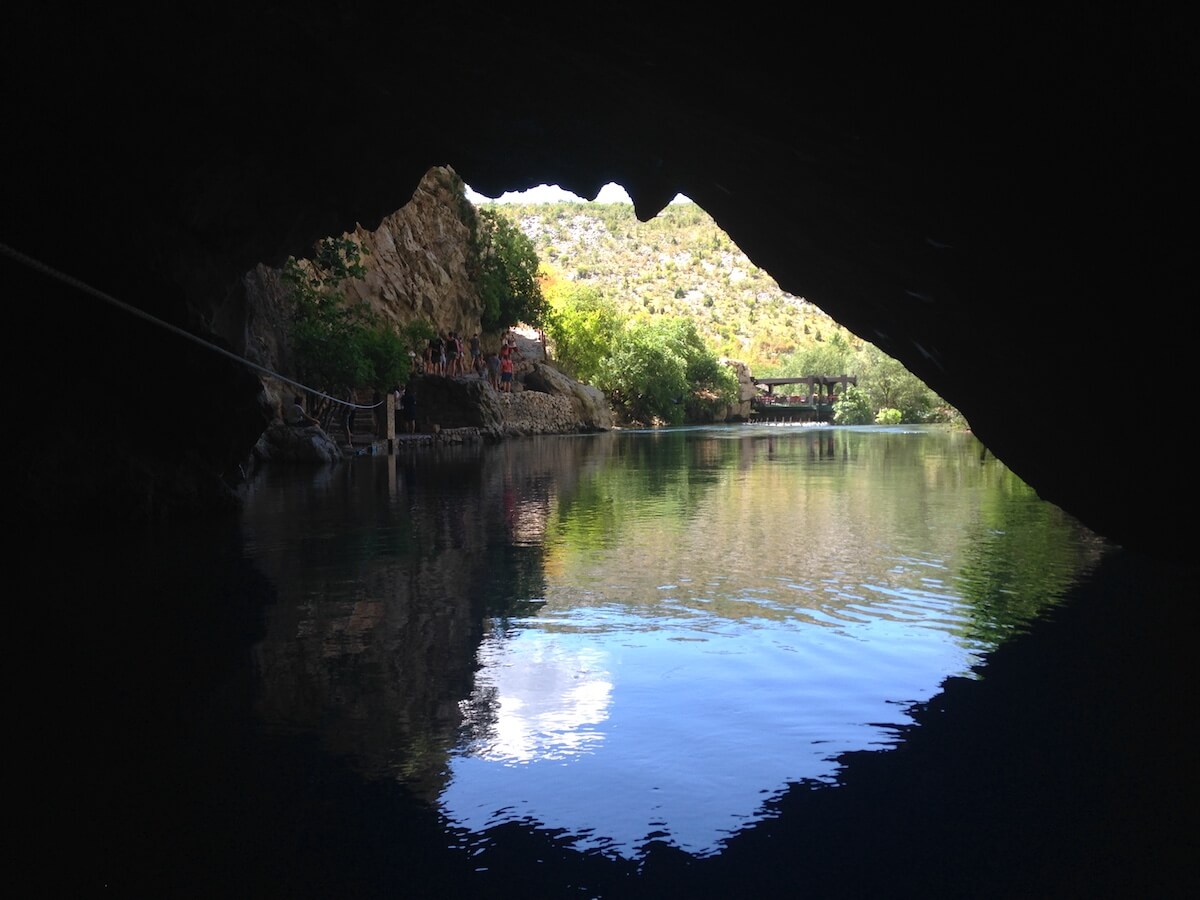 Pocitelj
With a little "disko boy" Taso made a bunch of strangers sing in the car. It is a rather catchy song, what can we say. We then arrived at the medieval town of Pocitelj. The vegetation surrounding the cobbled houses and an epic view of a long river makes the sight from the guard tower one not to miss.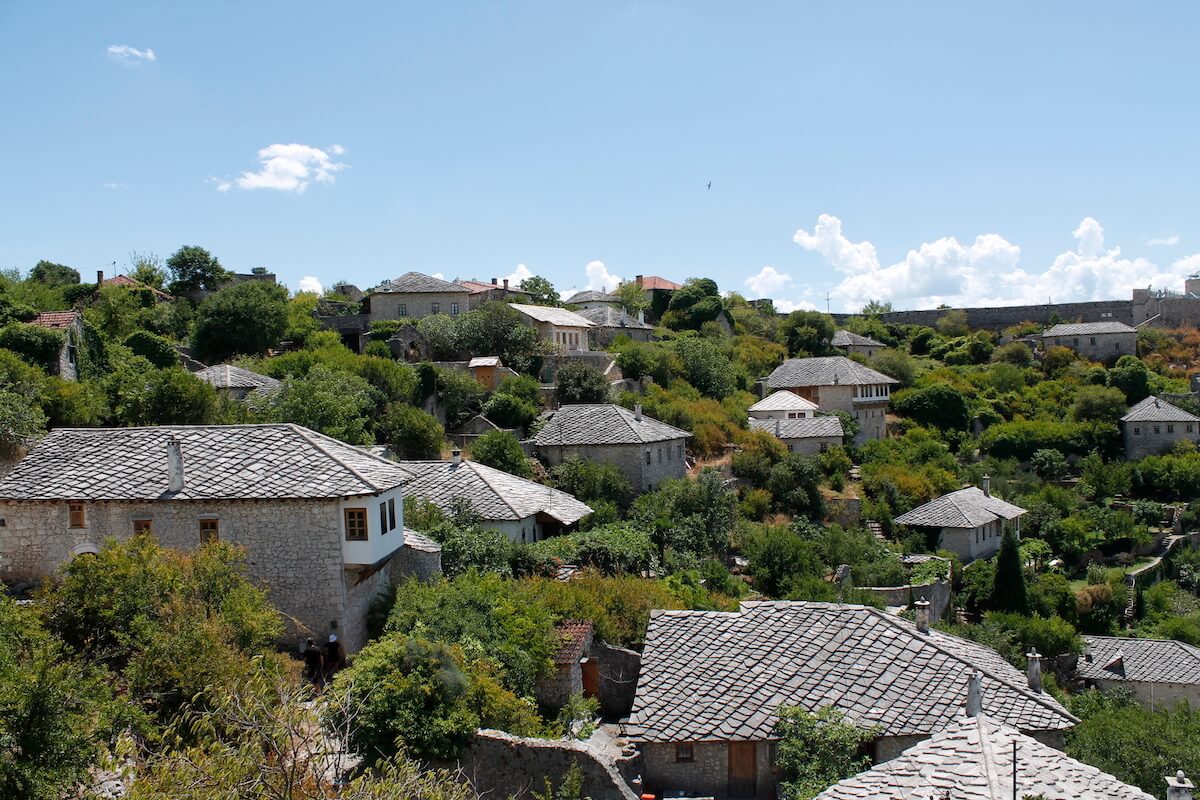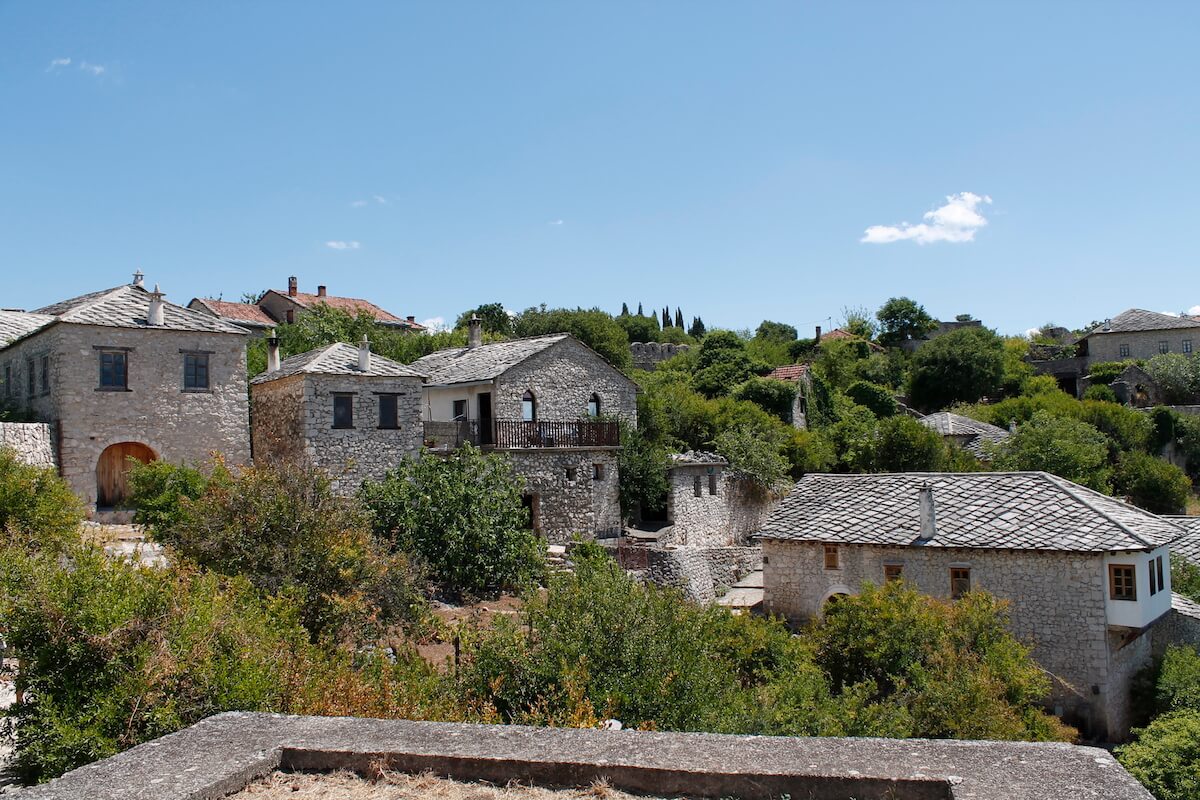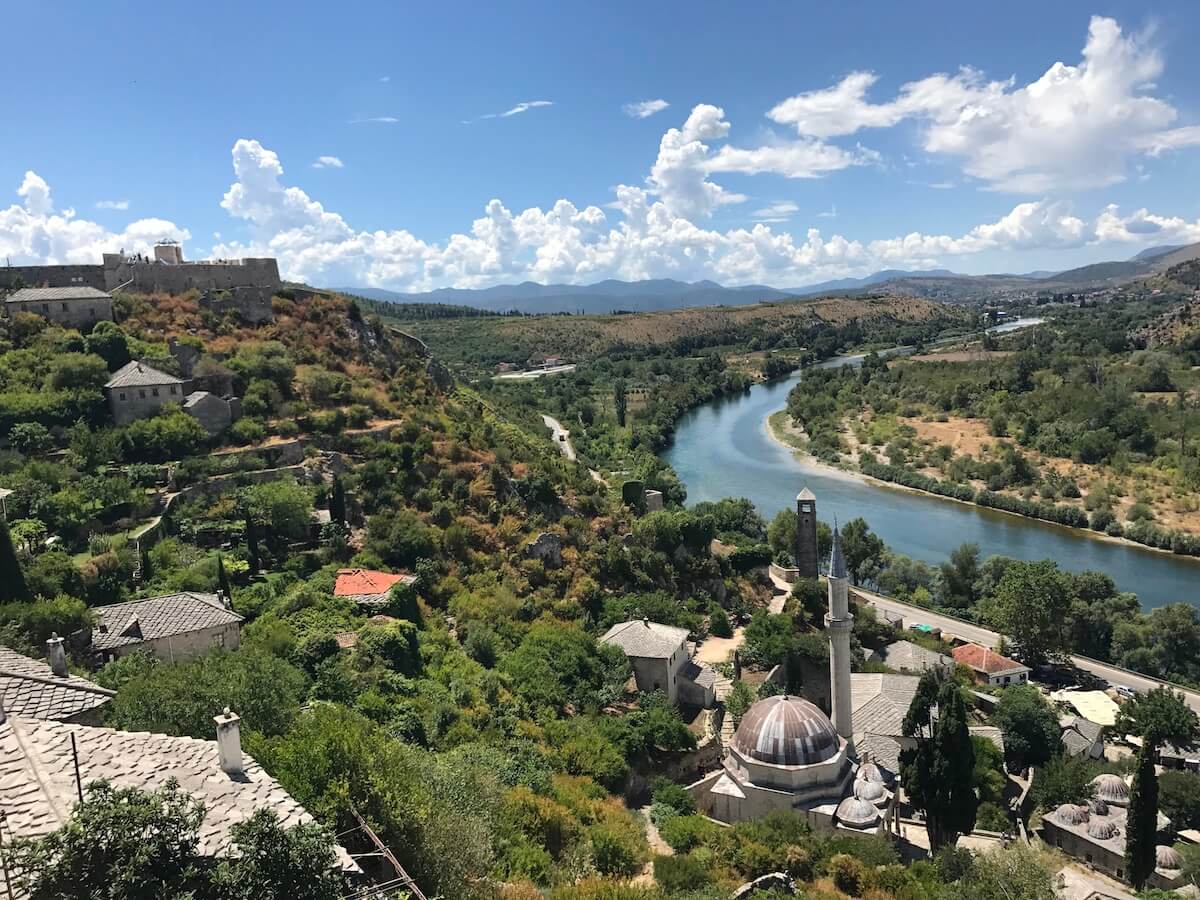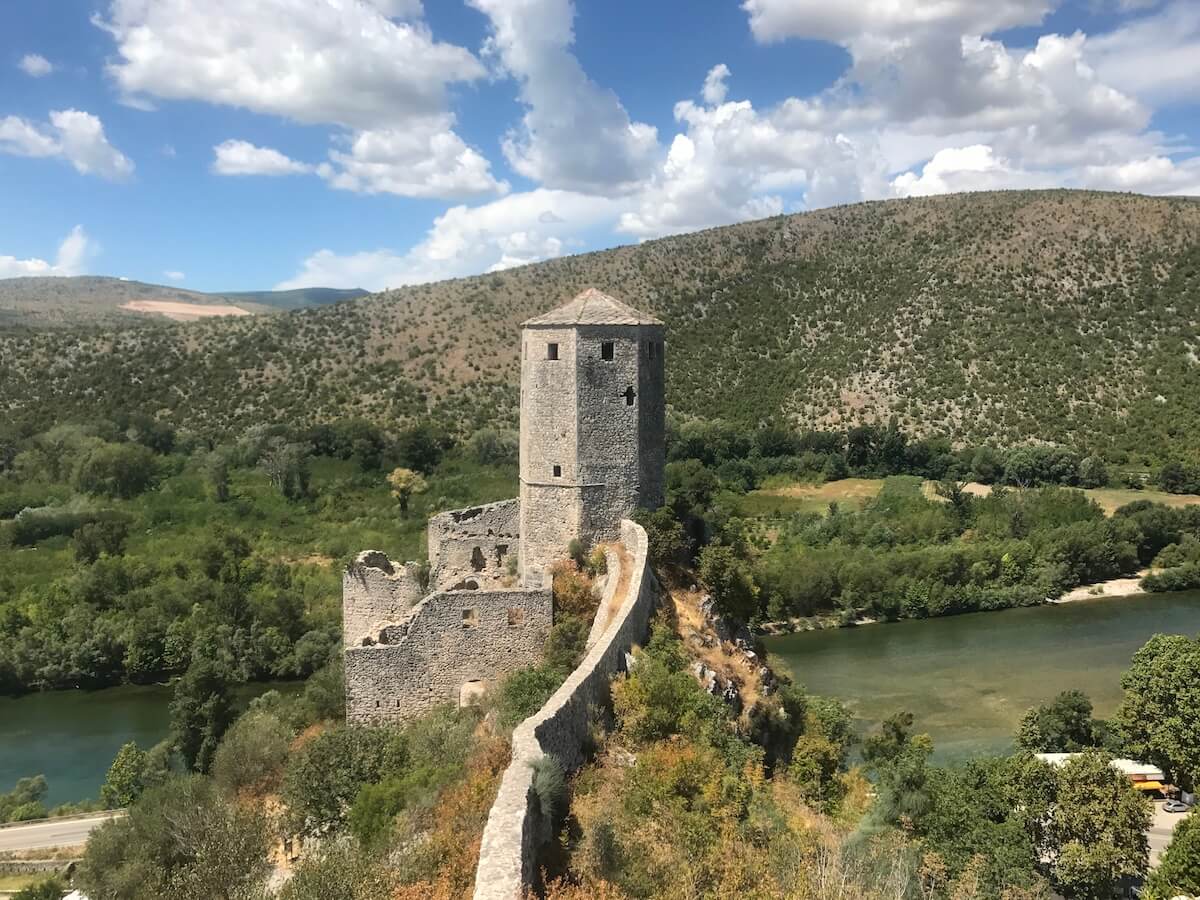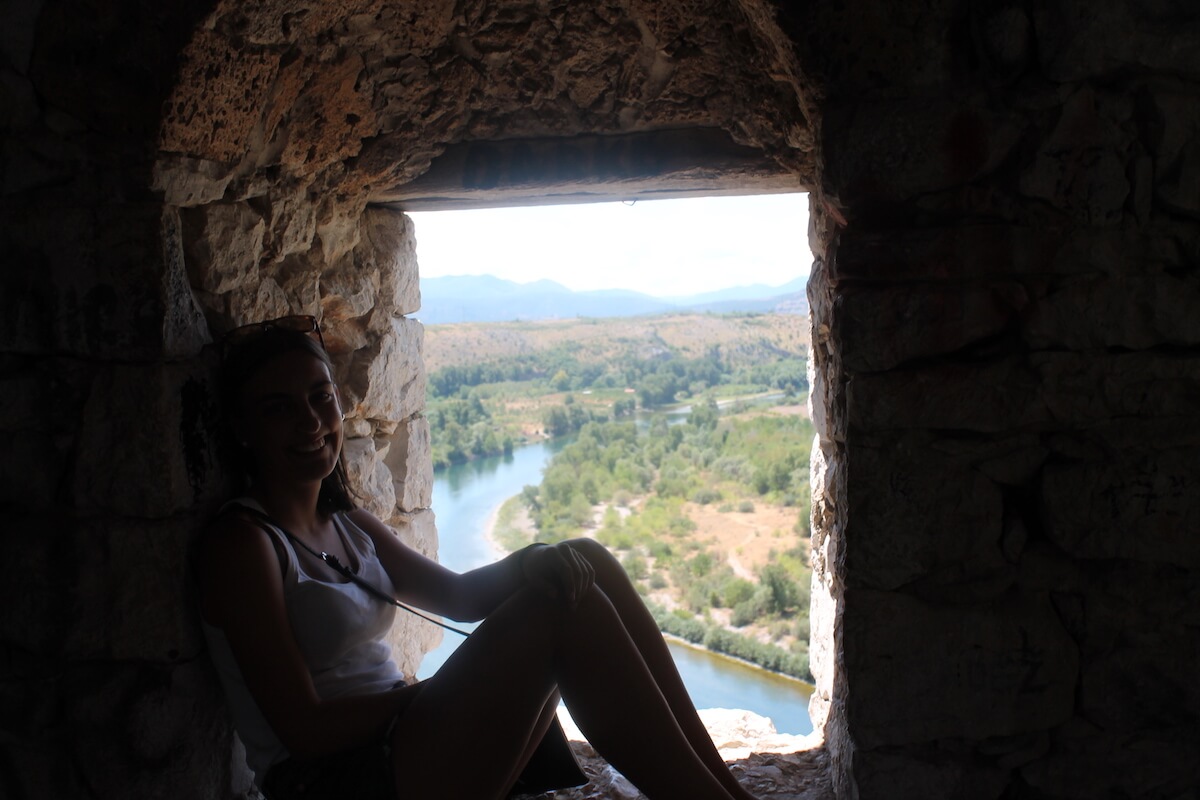 Kravica Waterfalls
When the excitement of the day was at its peak and we were quite convinced the next and last stop was not going to be more impressive, the first sight of the Kravica waterfalls came into view. I'm sure we've all seen "places you have to see before you die" lists. Well have you ever read about the Kravica waterfalls? With a 25 m high waterfall, the waterfalls are located in a natural circus. It is the perfect spot to swim, climb the wet rocks and sunbathe next to this natural wonder.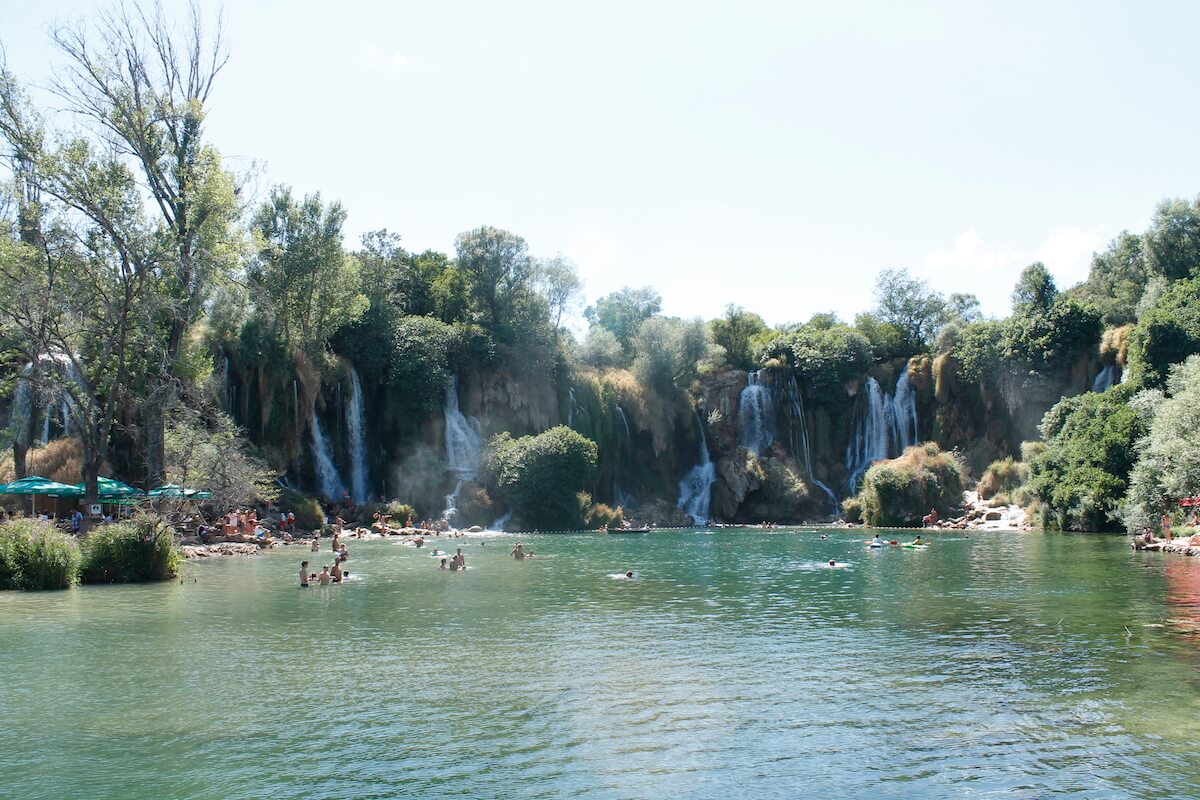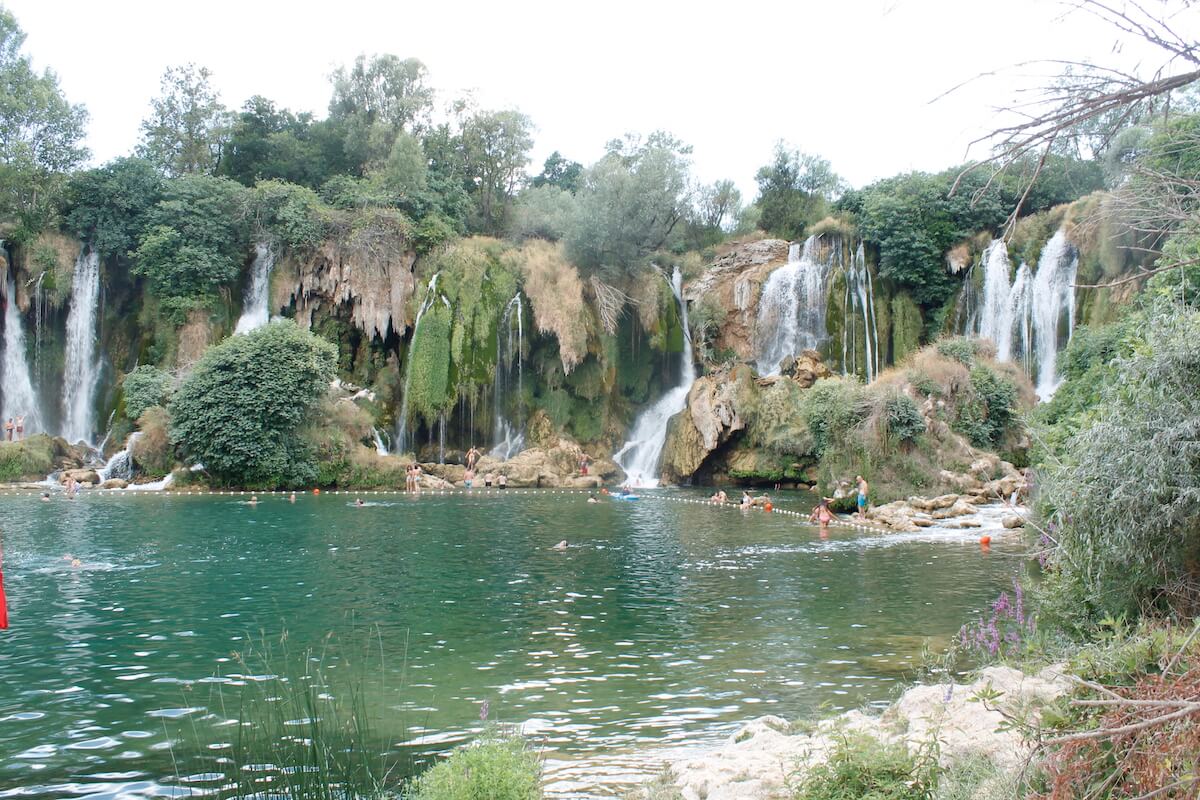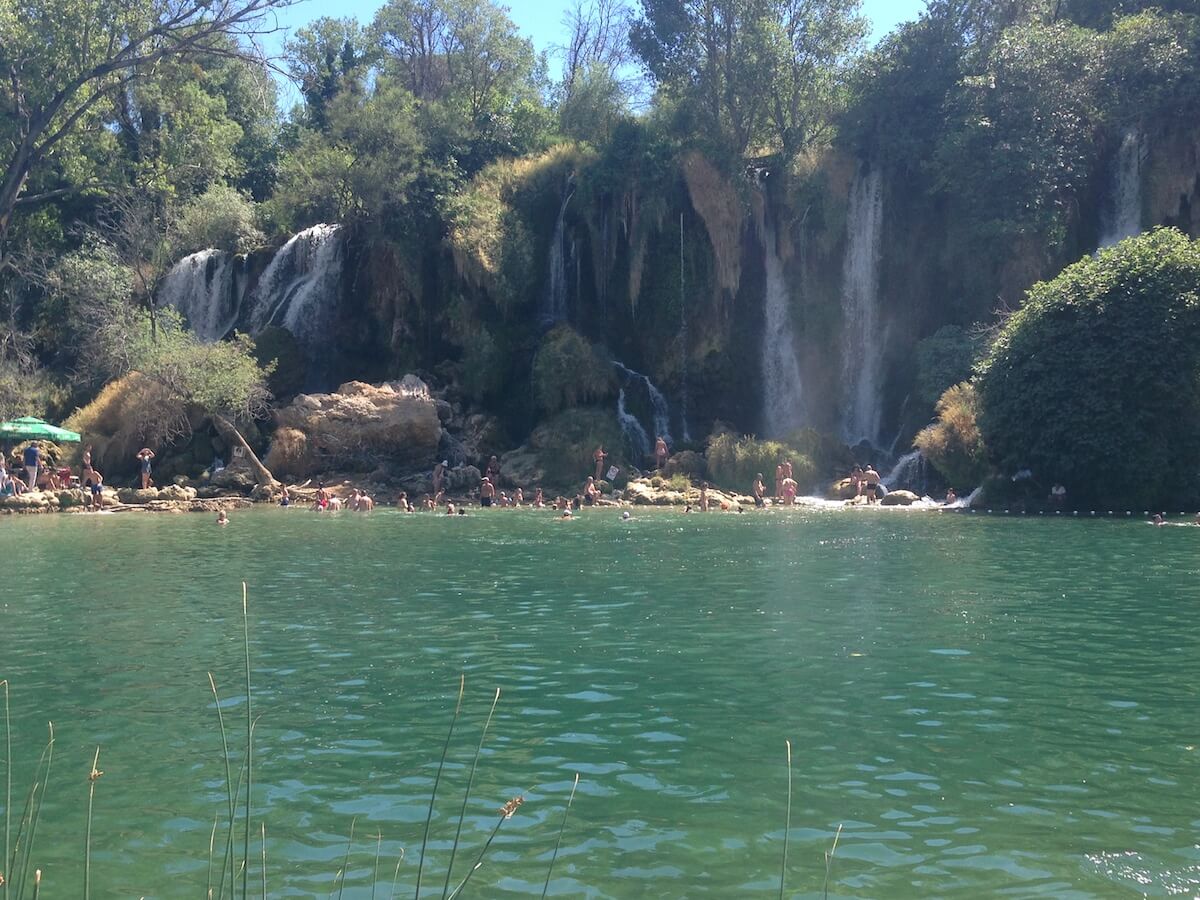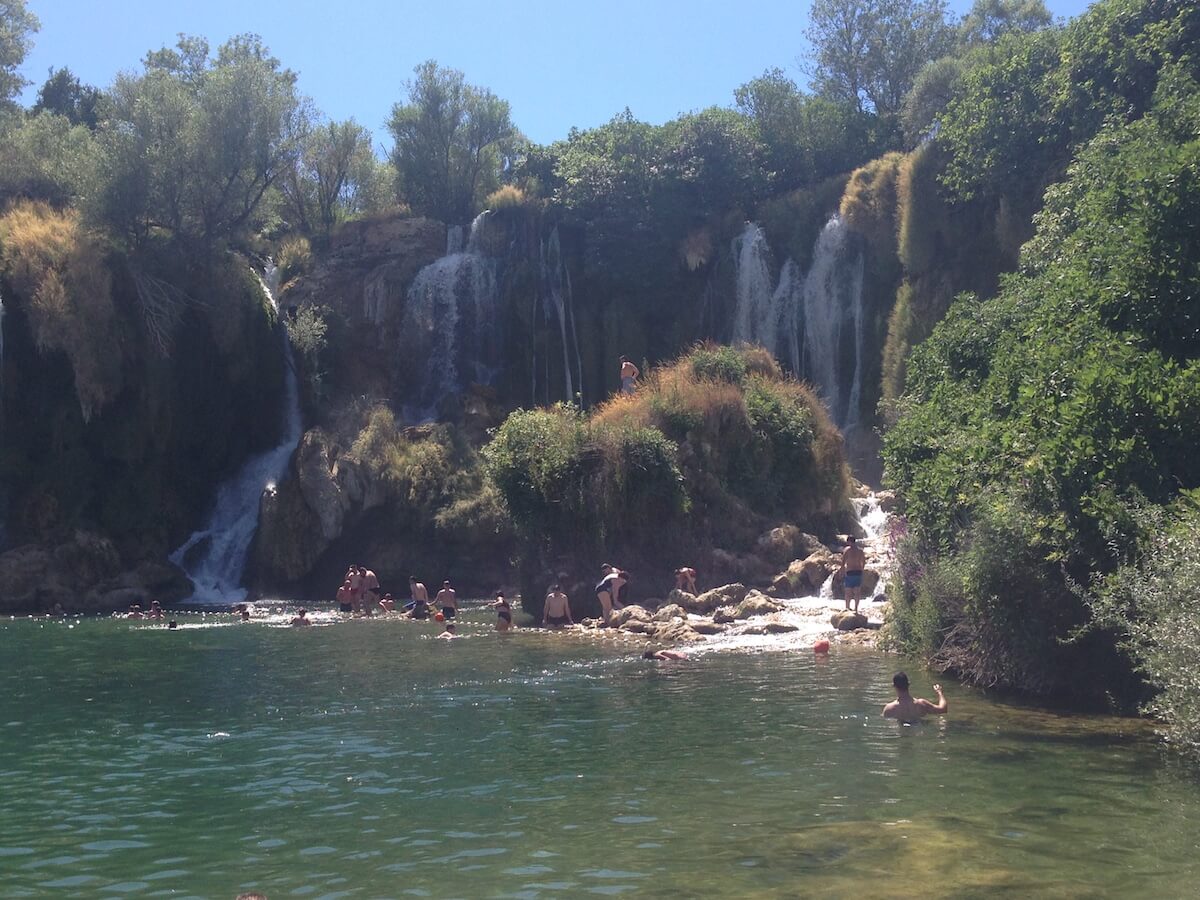 Don't get me wrong, there were plenty of people there. Most of them were staying at the little restaurants on each side of the falls, and only about a quarter of them were swimming. The water was cold but it was so incredible to just climb rocks and see little waterfalls and rock pools created by the water. We stayed in for about 3 hours: exploring, swimming and taking pictures (why I didn't pack my GoPro for this trip is still something I ask myself). And when we were tired and ready for a nap, the plate of grilled meat with Cevapi and a variety of other meats was presented to us. A great way to get some energy.
Although most of us had a little nap on our way back, Taso woke us up for a last surprise. We went to the "secret" spot of an under-the-mountain plane hangar, a relic from the Soviet era. We could walk in the dark and explore the little rooms, and came out on the other side. It was incredibly special to have the chance to discover a place like that.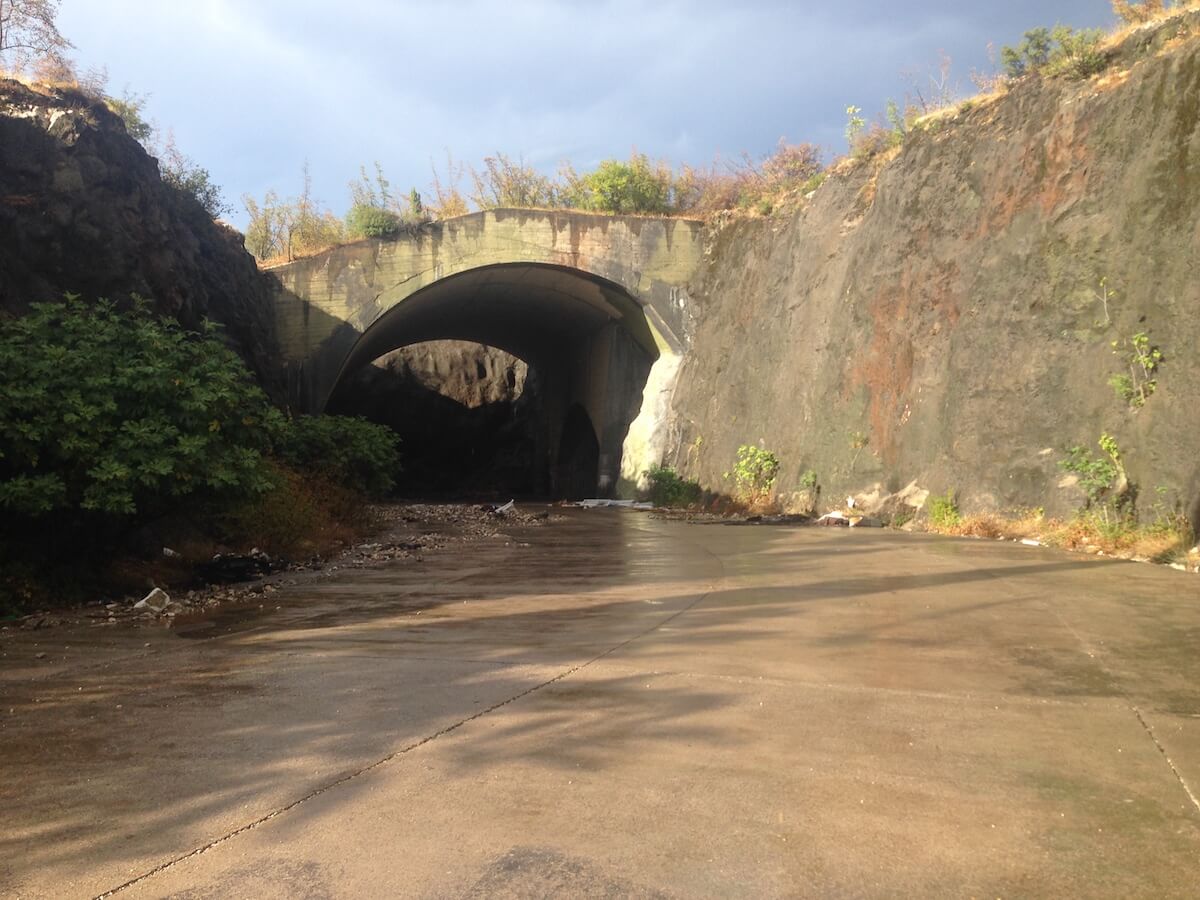 One more Cevapi for dinner (yes, I know, but it is THAT good!) and it was time to call it a day.
The tour we went on costs 30€ per person and I highly recommend it. Taso is not your usual tour guide, he knows his shit, is funny and your day will be unforgettable!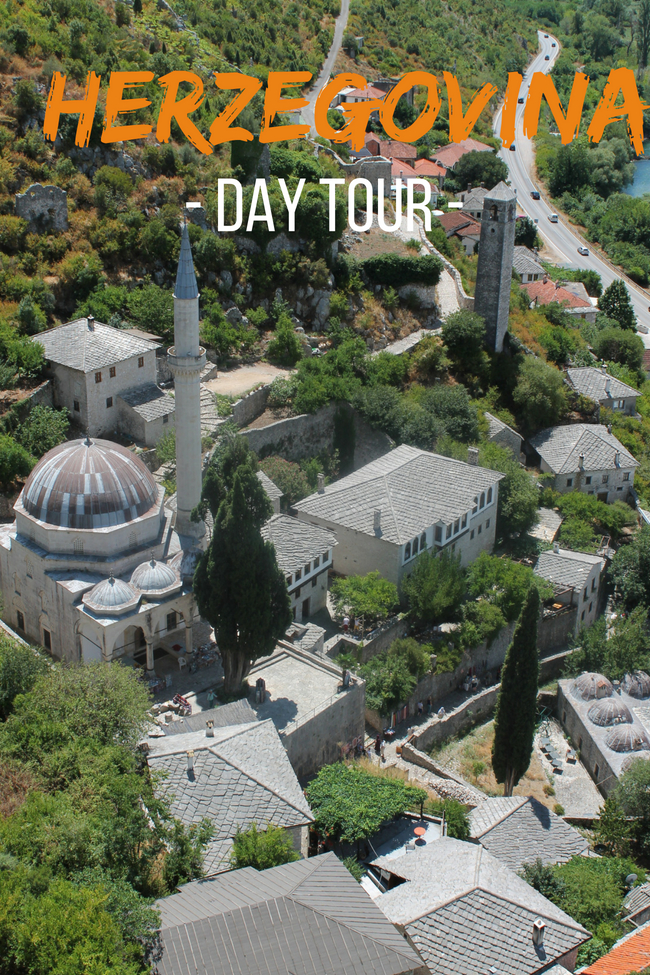 ***Disclaimer: I do not gain any commission for the recommendation of this tour. I do it out of the amazing experience I had. As always the content in the blog comes from personal experience and I give my honest and sincere opinion ***