Bali: Island of colours
I am one of those people who does not like Bali. There, I said it.
Although I found its nature incredible and the people very welcoming, I don't think it's as amazing as the world makes it to be.
That said I had a lovely time exploring some of the island's attractions for 3 days, and here's what we visited.
Follow my blog with Bloglovin
Visiting temples
Hindu temples are amazing by definition. Every carved stone has so many details in it.
We visited Uluwatu Temple the first day, is located on top of the cliffs, and the views are amazing. The second day we visited the Elephant cave, and none of us actually saw the form of an elephant in it, but the temple was really worth visiting, as we also had a woman blessing us by pulling holy water on us and then a type of rice in our head.
We went to Gunung Kawi Temple, a 11th century temple that had SO many stairs, that was literally about to kill me going up after visiting (obviously the heat and humidity didn't help). Finally, chasing the sunset like every tourist in Bali tries to do, we went to Tanah Lot.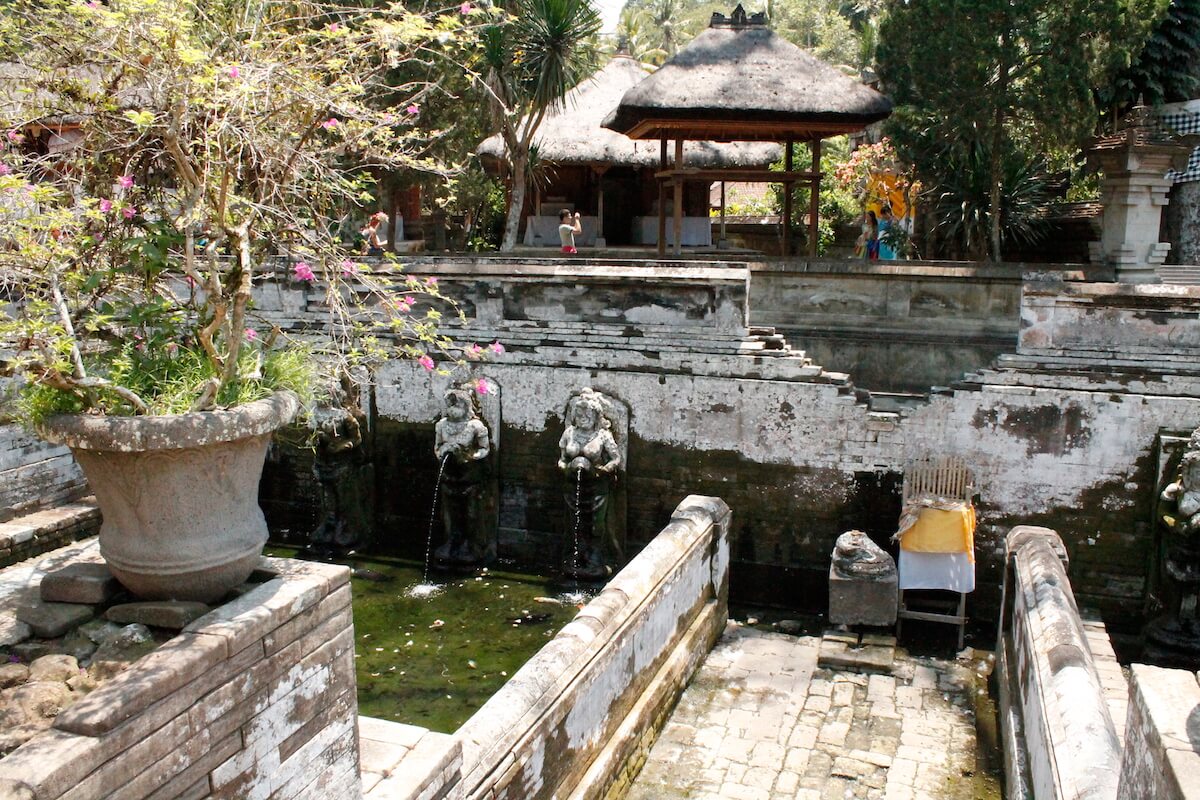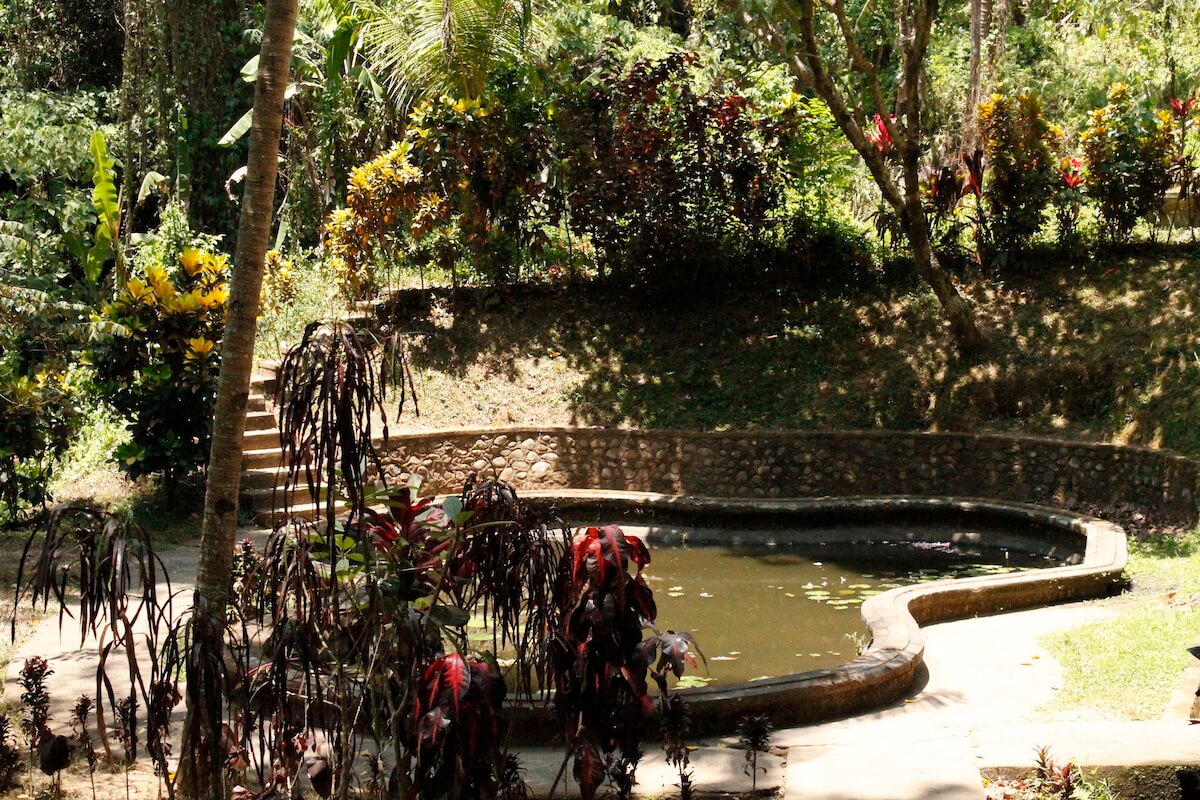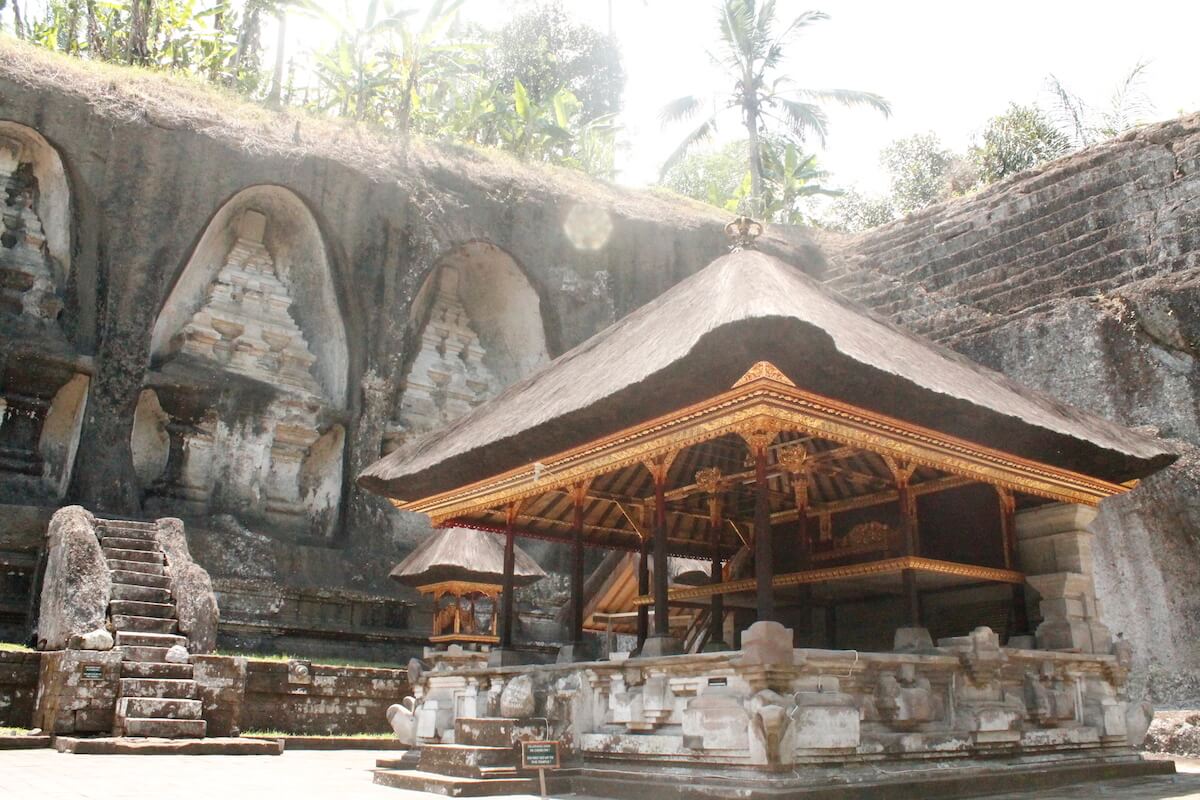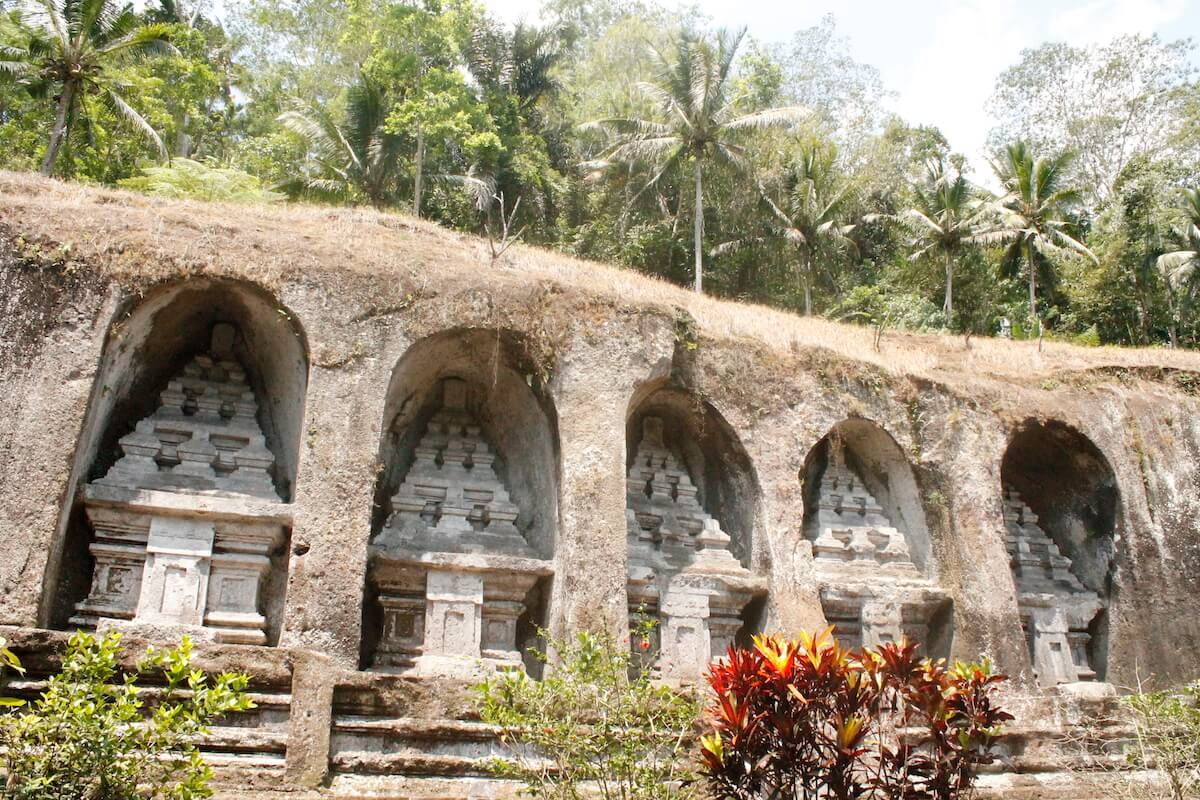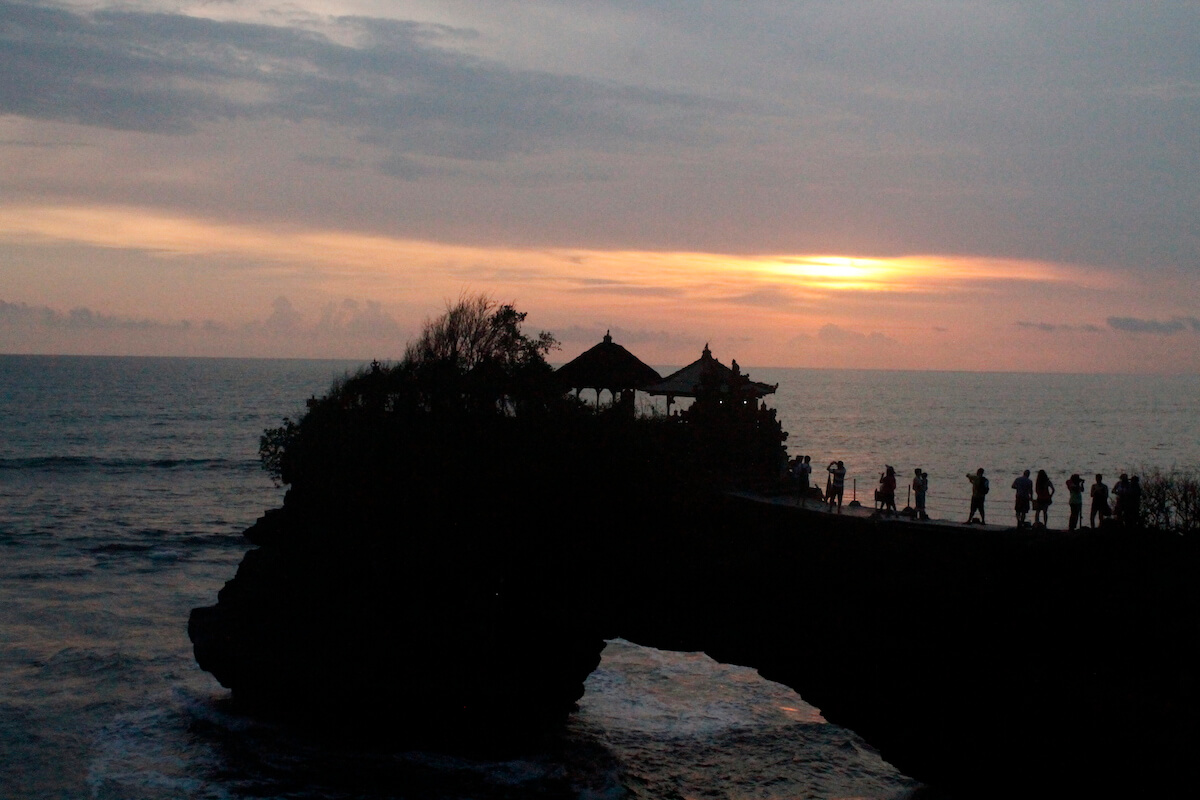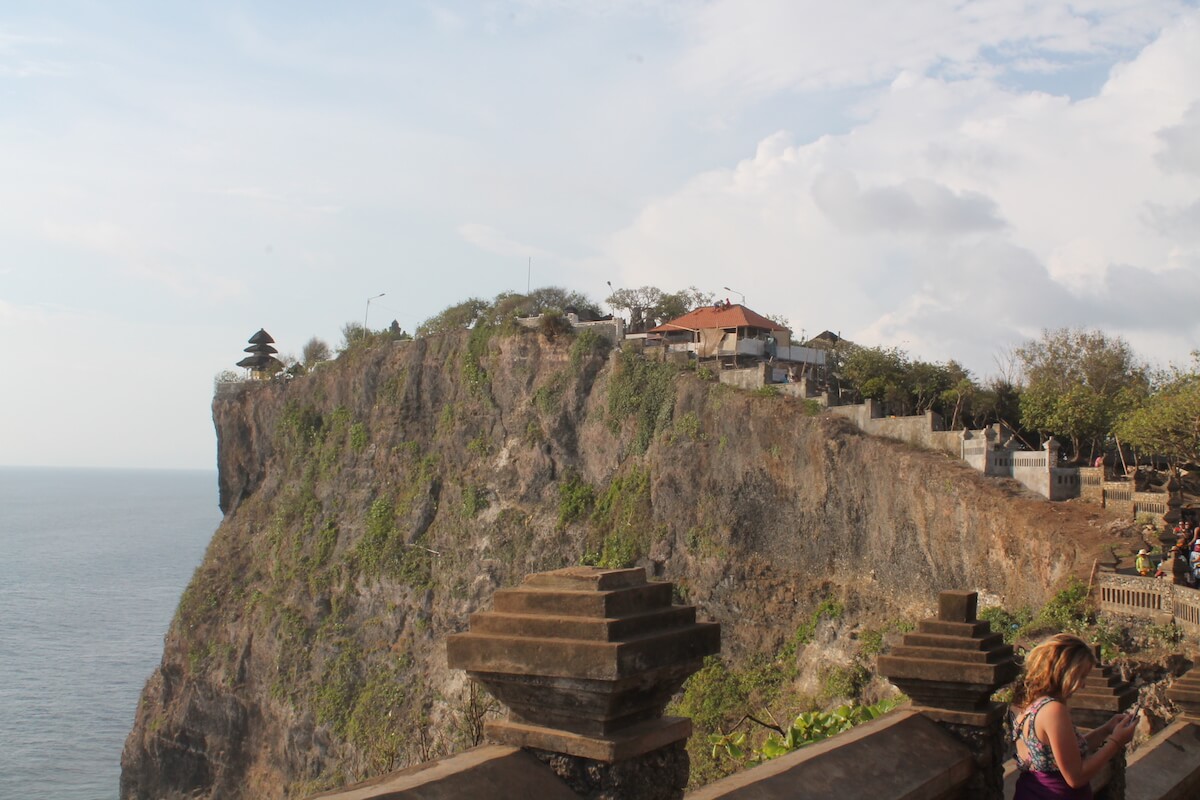 The monkey Forest
In the Bali area of Ubud there's the monkey forest. Let me tell you monkeys are not cute. They are quick little animals that steal sunnies and everything that gets their attention, and they would bite you for no reason. I experienced that myself, and I had to go to the first AID to get antiseptic.
Moreover, those little animals would run over you and try to get your pants off if they think they're nice (also experienced that) and do not ever buy bananas if you don't want to panic and throw them all when you see one big monkey running towards you to get them. The best you can do is find one of the monkey forest guardians. They have little cookies that can allow you to have a photo with these animals without being killed or panicking.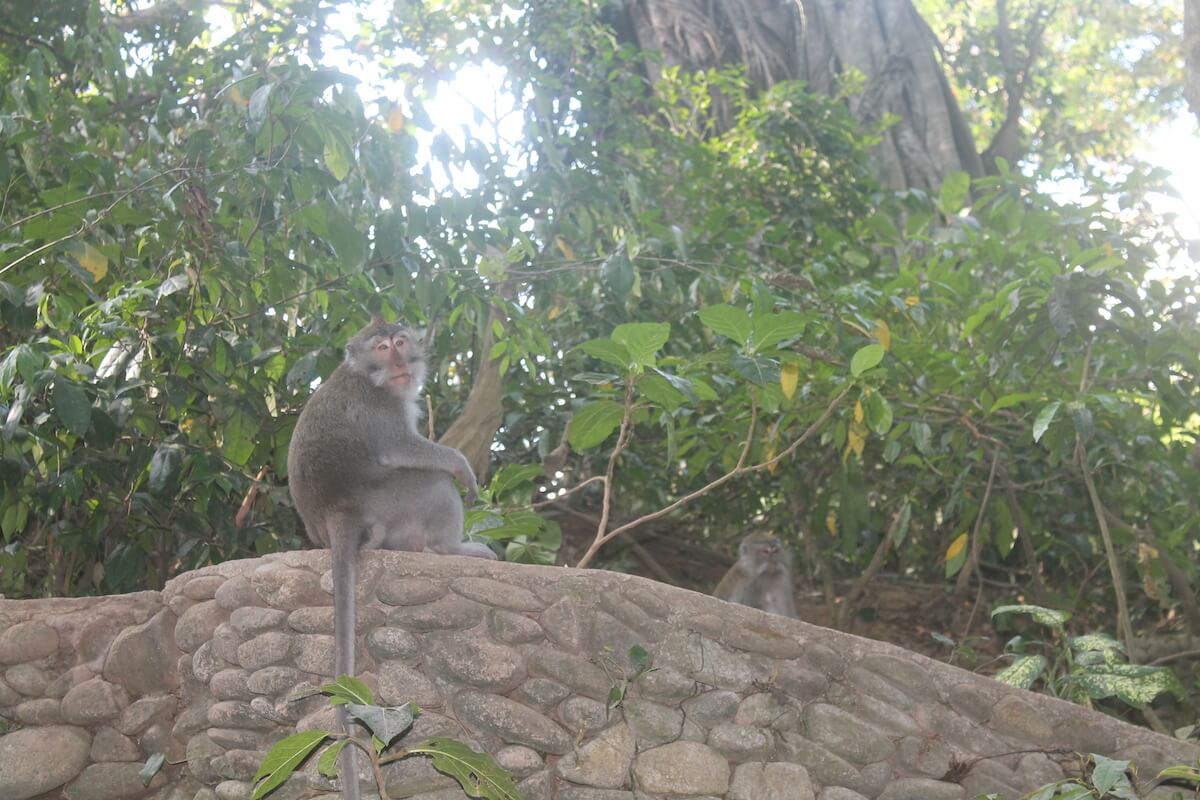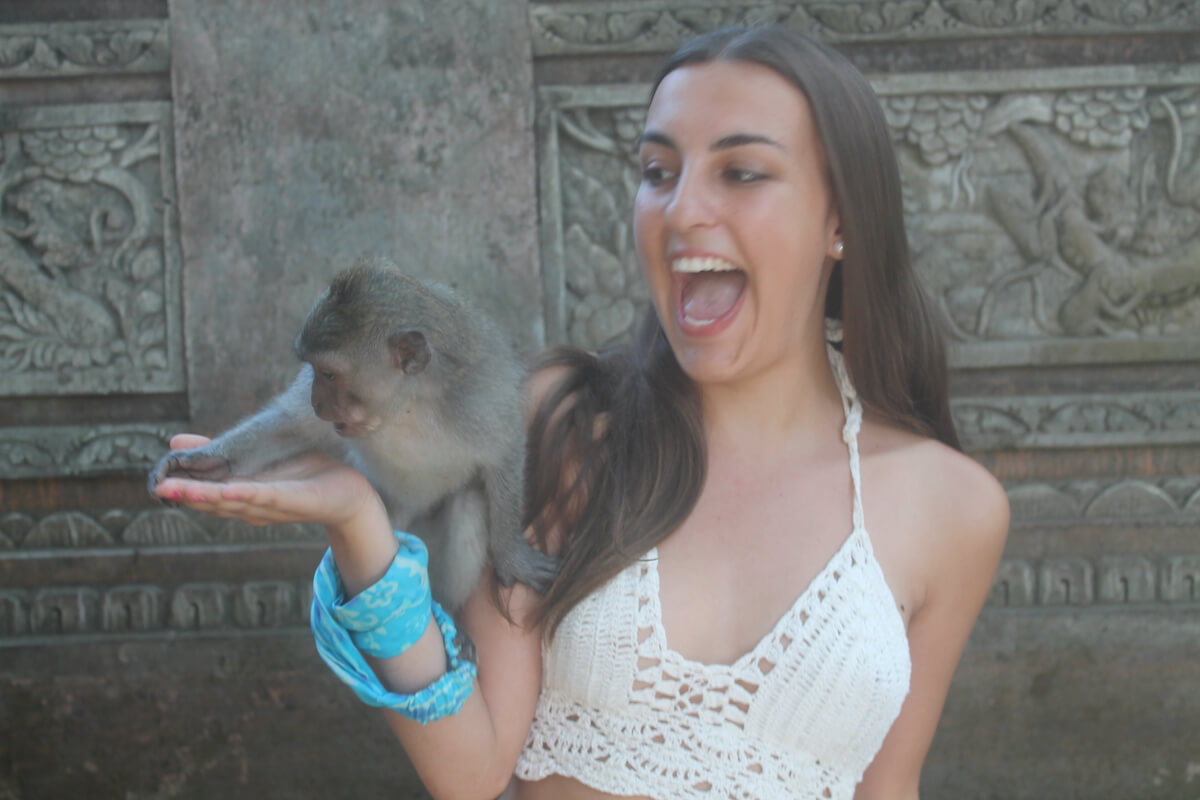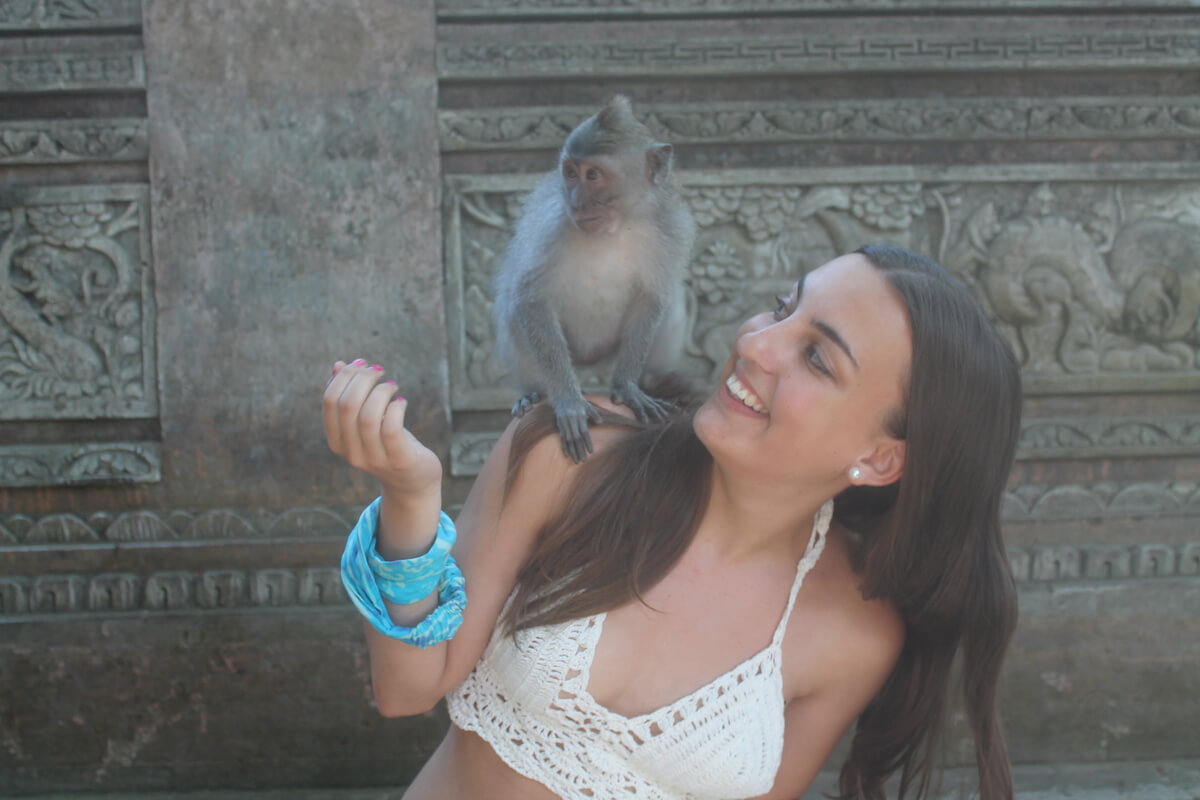 Rice Terraces
Bali is known for its enormous rice fields. When driving on the island you can find them on both sides of the road and it is the most common view. Balinese people also eat rice with every meal. While we were driving we saw a lot of different rice terraces but we stopped at one of the most known ones, named Tegallalang.