City of Mostar
When we wake up in Mostar, starting early, the feeling of an undone city, a place changing at every moment to be better. That is my first opinion of the city. We start to walk towards Mostar's Old Bridge. The first glimpse we get is from Stari Pazar bridge, and the views are so beautiful.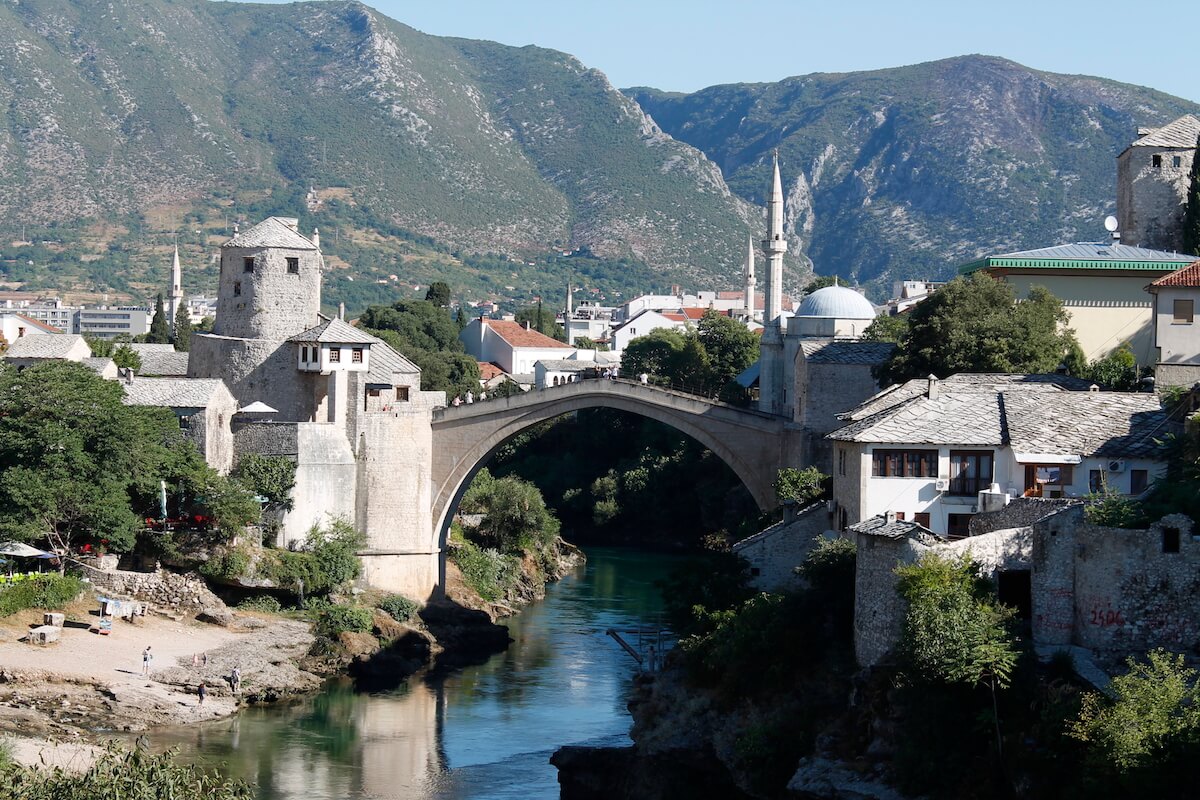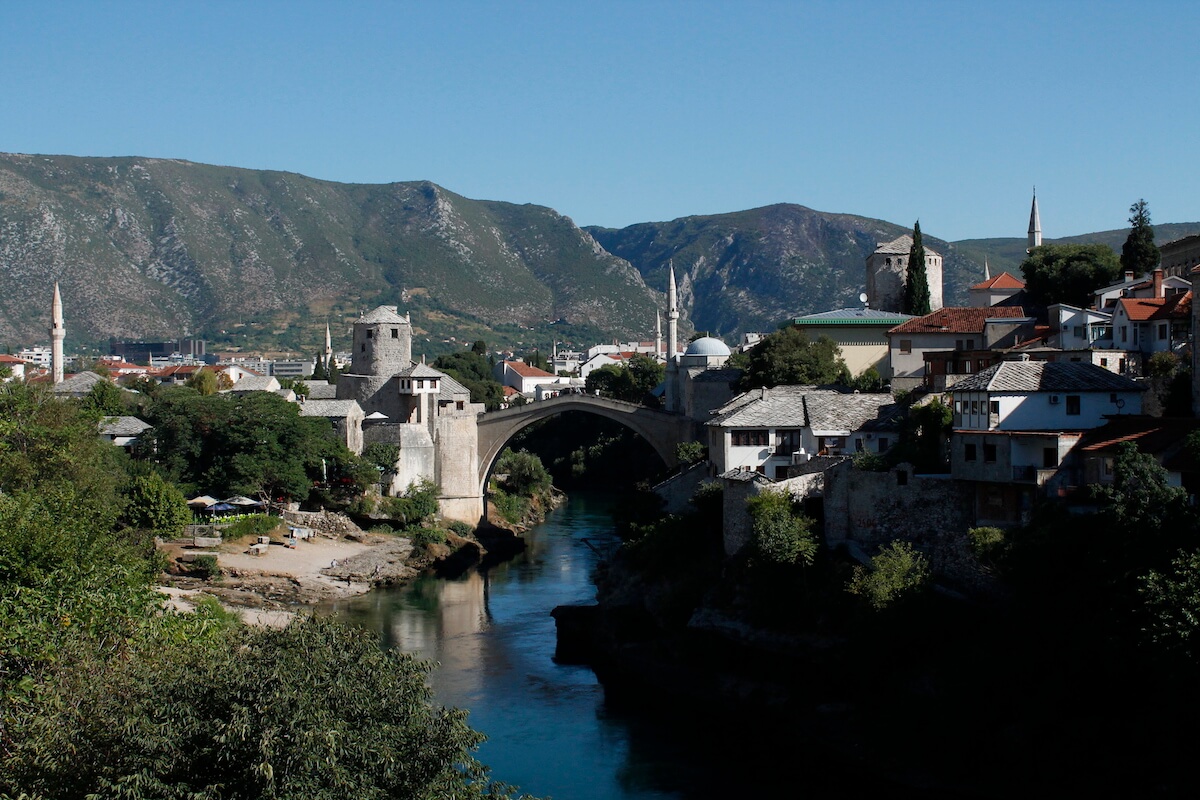 The first thing we wanted to do is learn a little bit of history about this magnificent little city to understand it better. Mostar means "bridge – keeper" as the bridge has always been the heart of the town.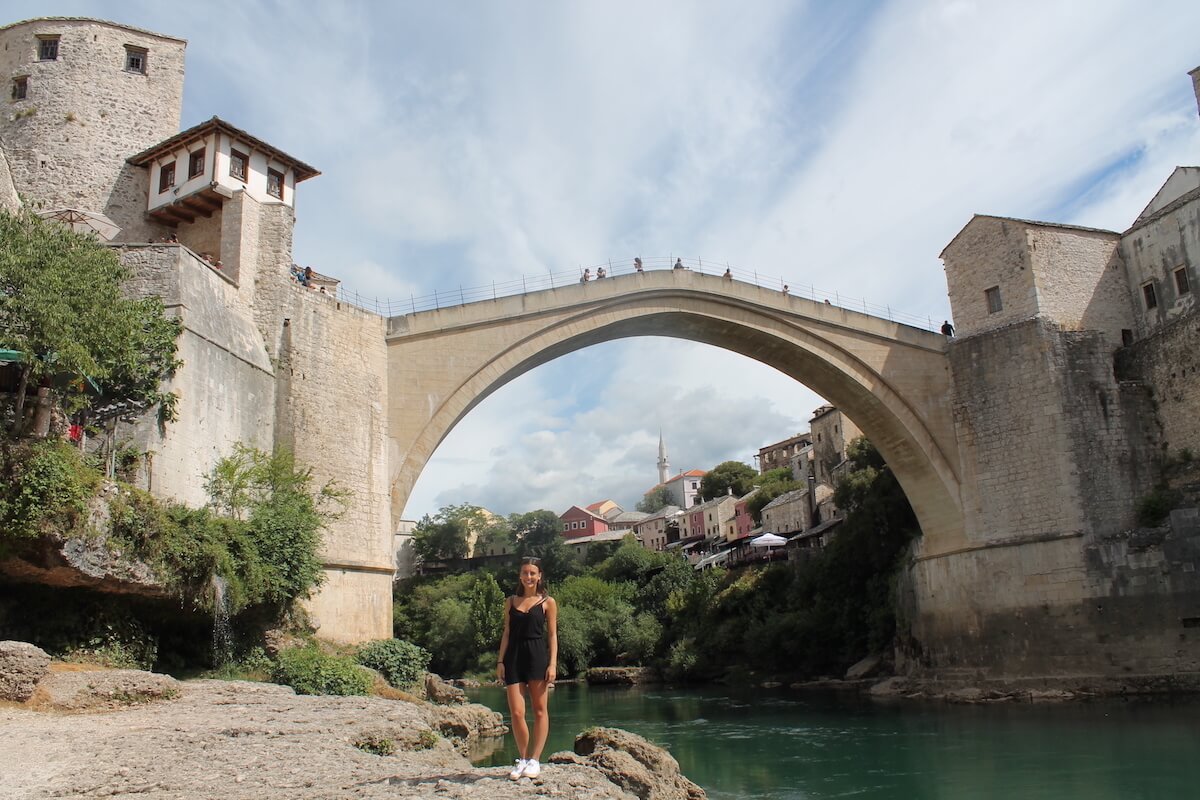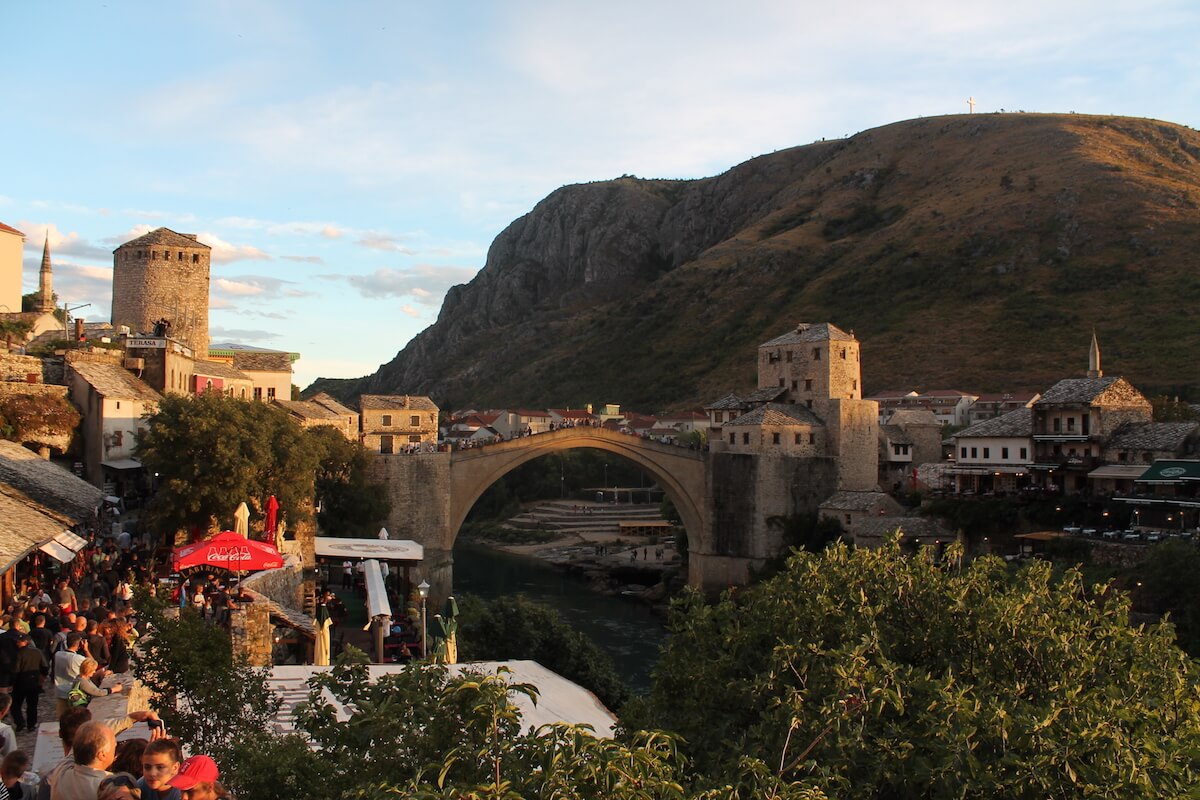 It was part of the Ottoman Empire in the 15th and 16th centuries and later part of the Austro-Hungarian empire in the 19th and 20th centuries. In the 1990's Mostar was part of Bosnia and Herzegovina, which were a region in Yugoslavia. During 1992-1993 Bosnia and Herzegovina declared independence from Yugoslavia and the city was in a nine-month siege. During the siege the city was bombed and there are clear signs of military force on the town facades. The Old Bridge was destroyed during the siege.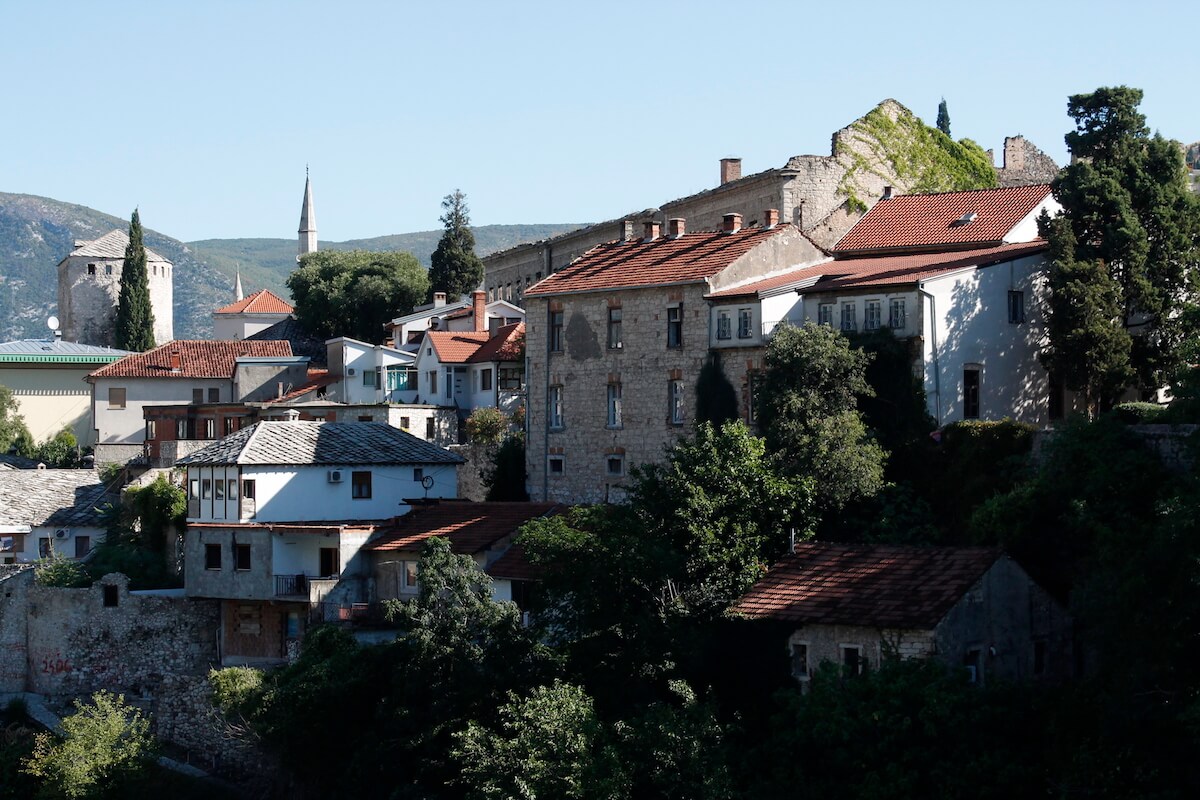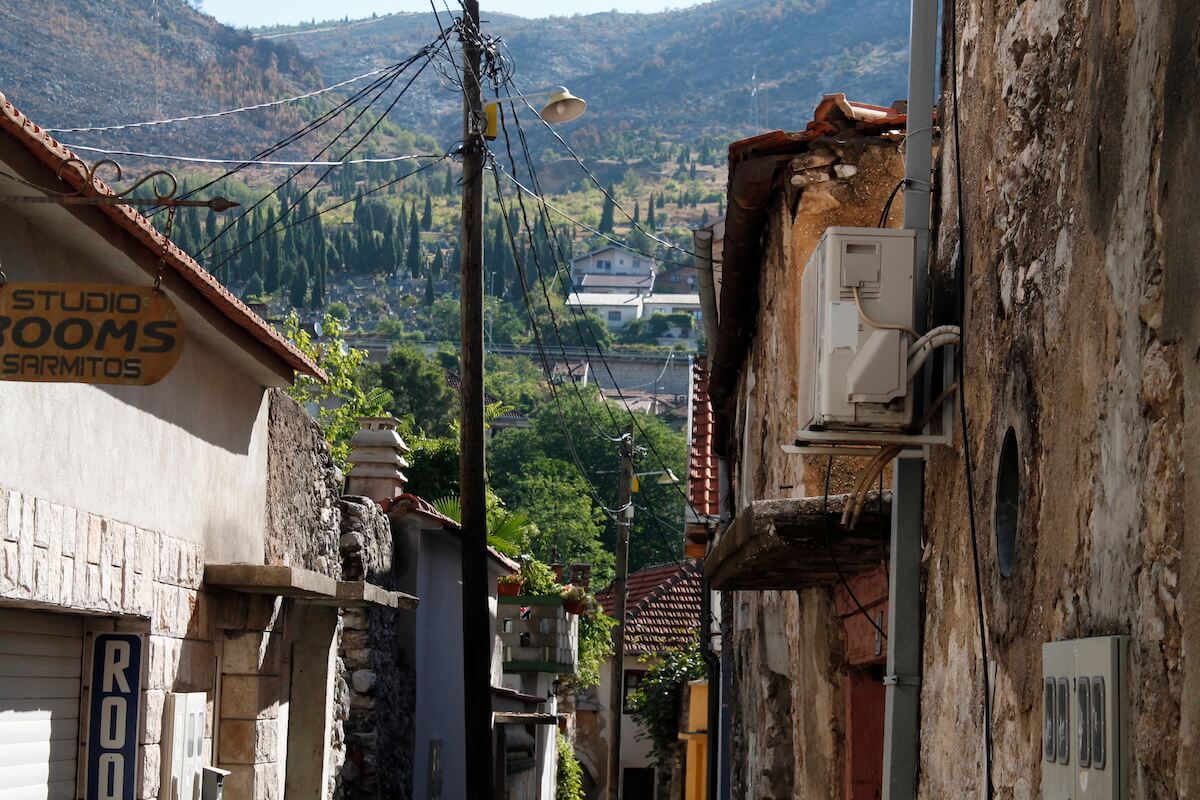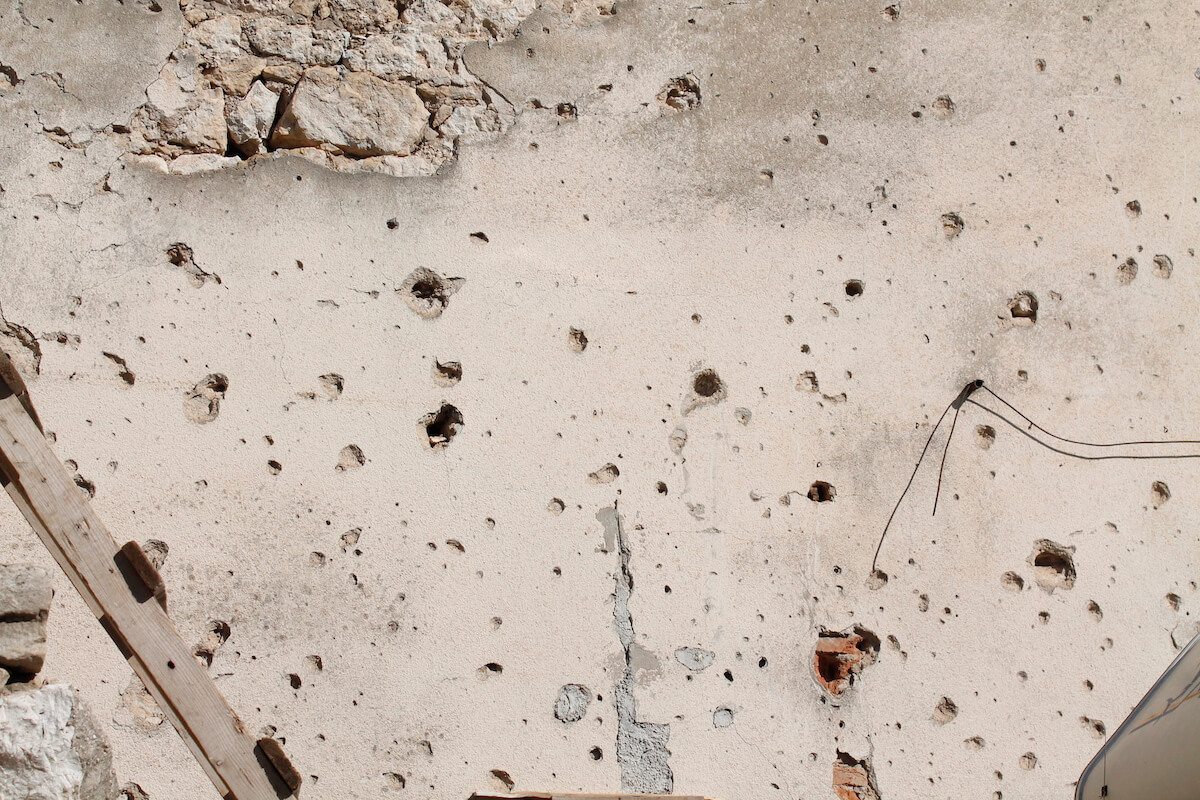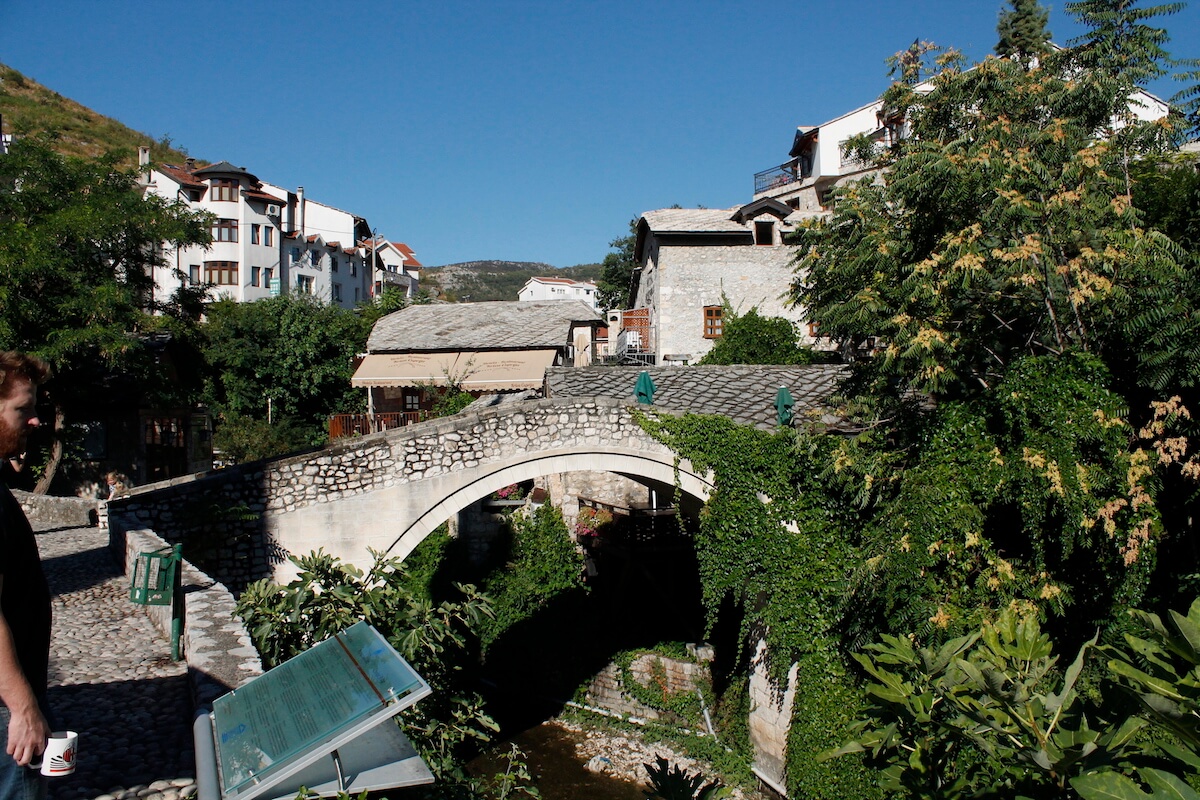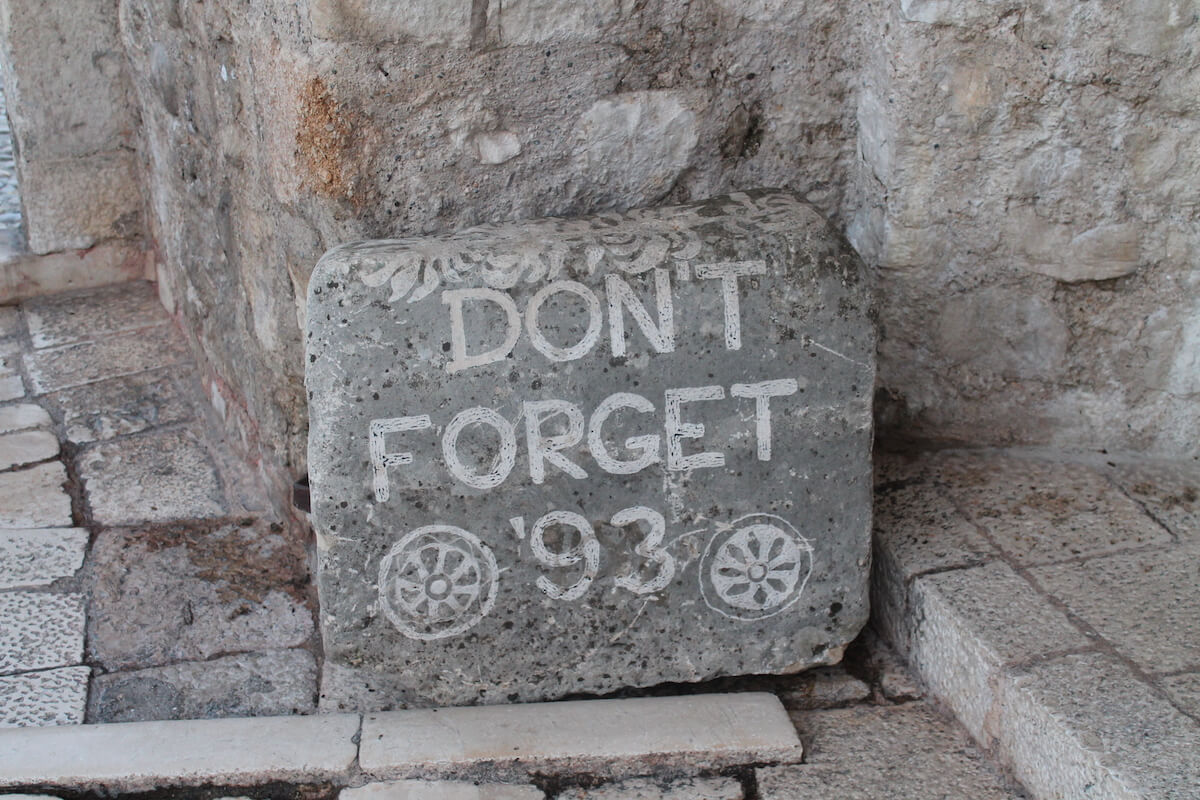 With the help of a committee established by UNESCO Mostar's Old Bridge and some old town buildings were rebuilt. The rebuilding of the Old Bridge finished in 2004. Nowadays the Old bridge area of the city of Mostar is listed under the UNESCO heritage list.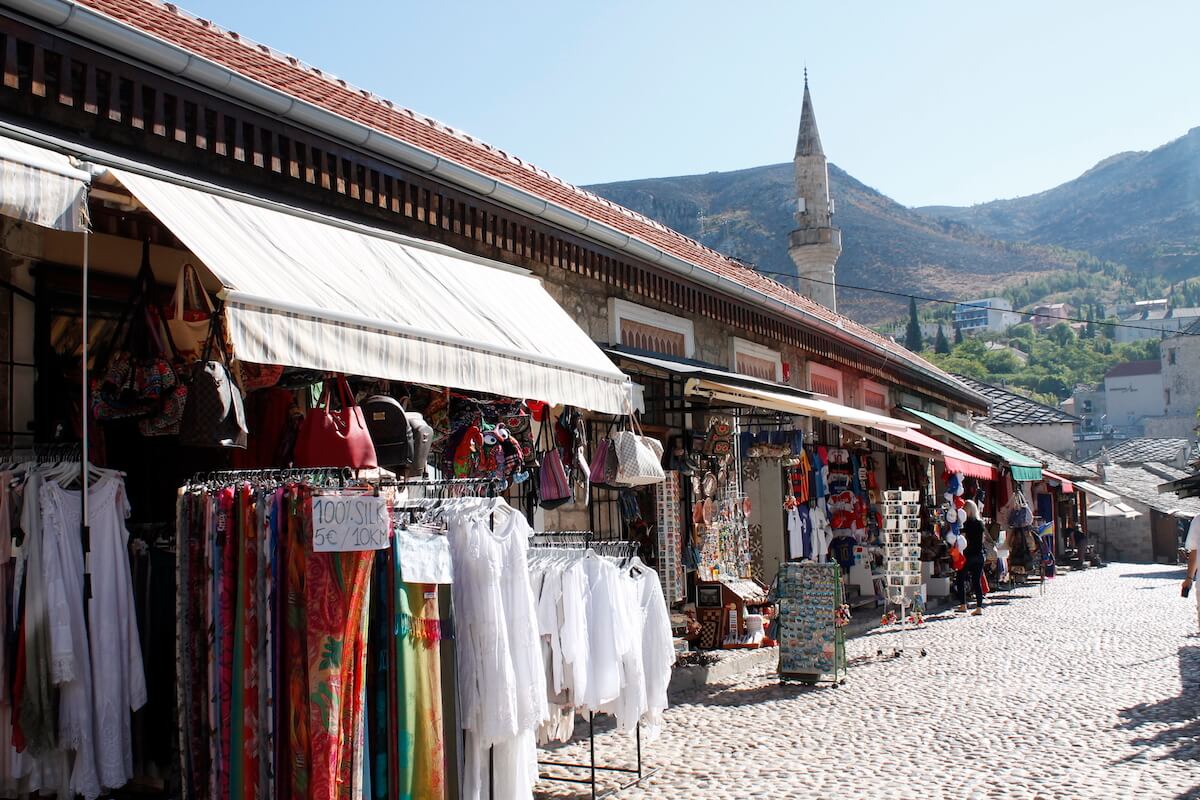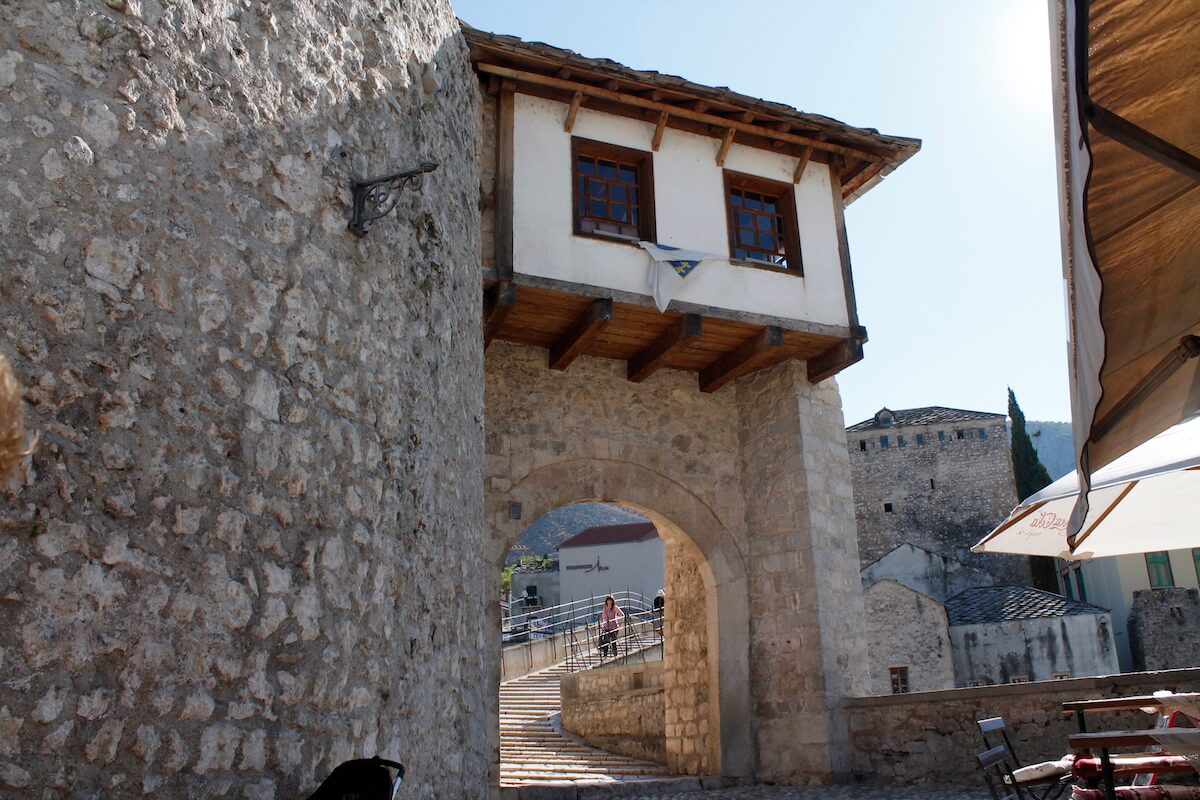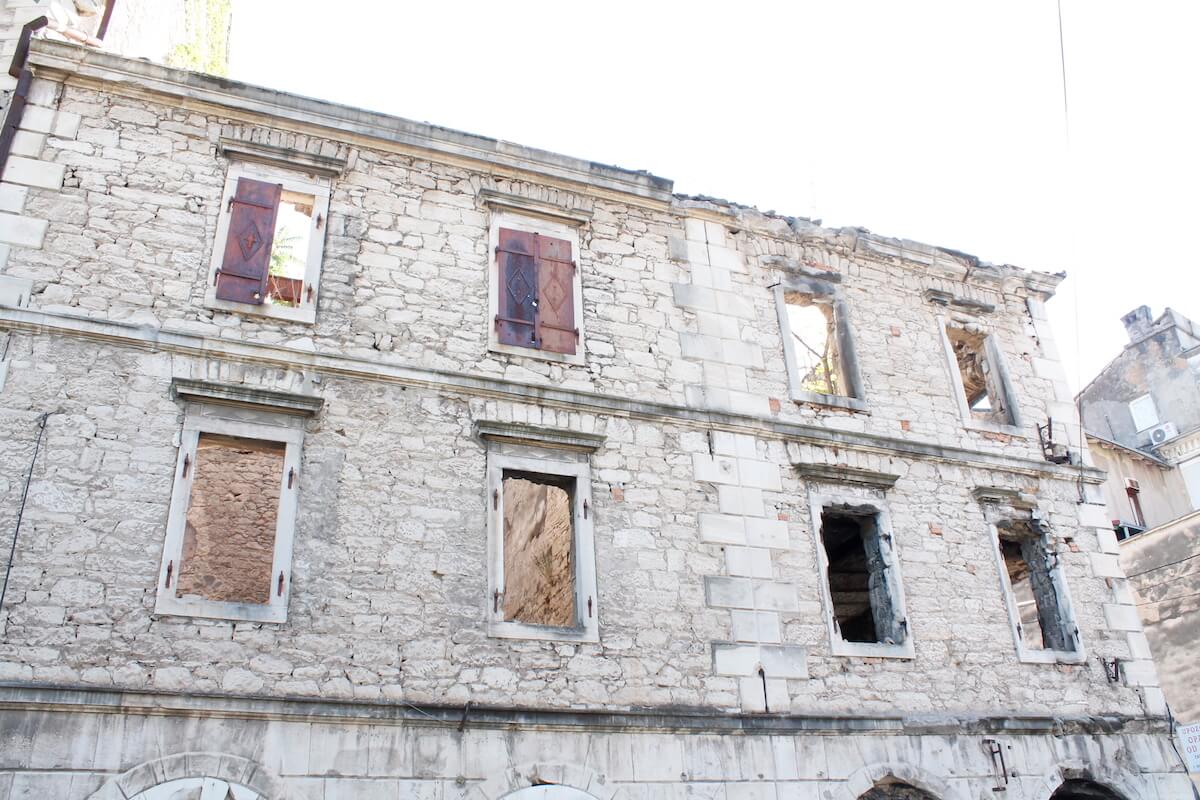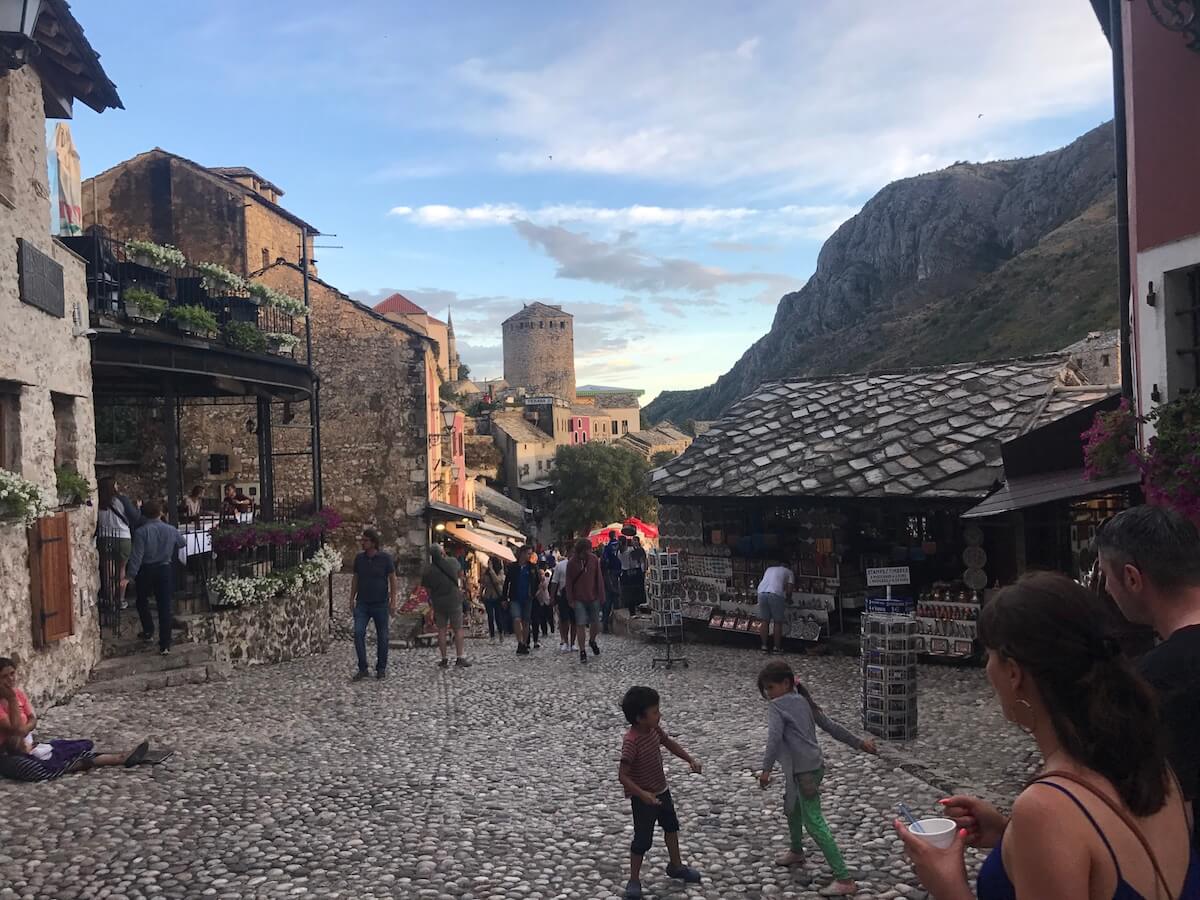 Cevapi
Cevapi is a typical dish that can be found all around the Balkans. Although in every country or region the recipe can be a little bit different it is a grilled minced meat dish. It is served in little sausages sizes and usually accompanied by pita bread and chopped onions.
We meet people in Croatia that when knowing our next destination insisted on trying the best-grilled meat in the world. I was expecting something good but honestly cevapi blew my mind. It is the tastiest minced meat and would love to learn how to cook it. In the picture next to a plate of amazing grilled food.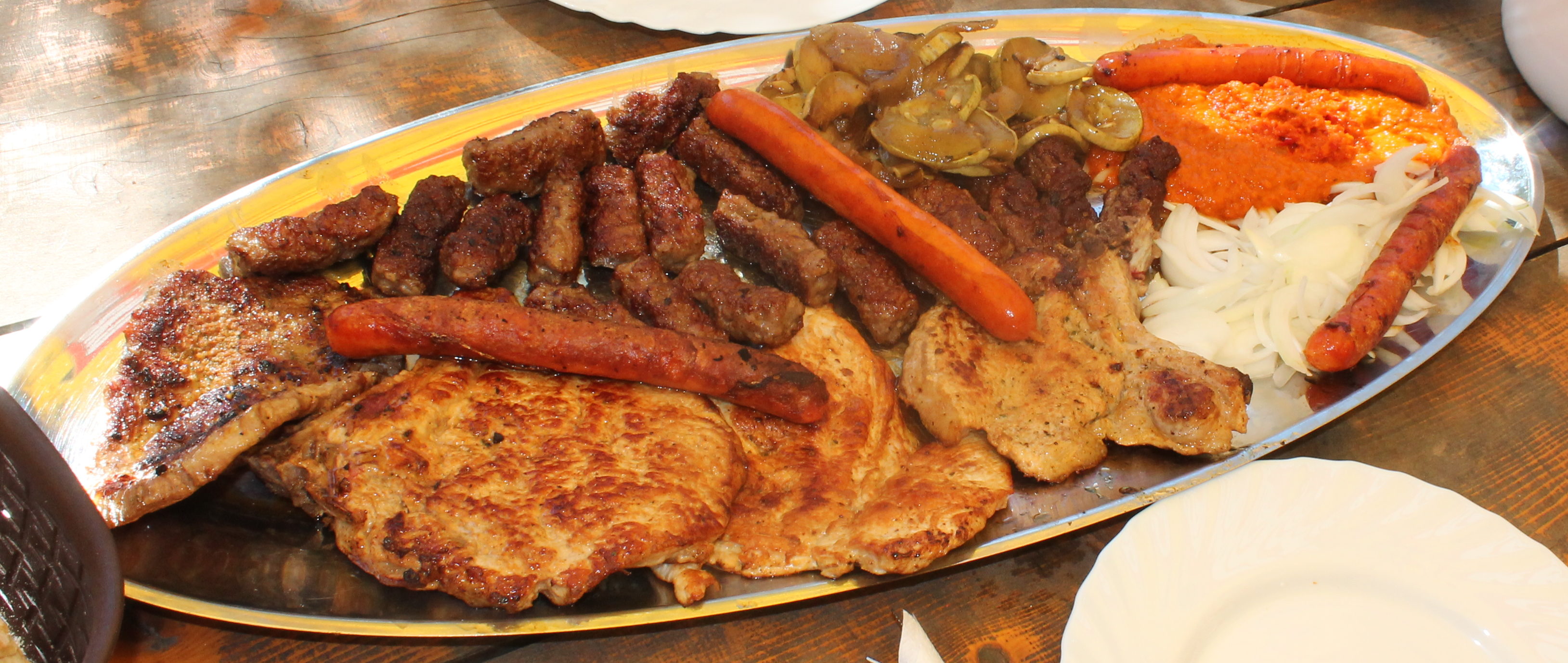 If you are considering the Balkans for your next trip make sure to eat it at least more than once!! It will be worth it, I promise.