Learning to breathe underwater will immerse you in a new world (see what I did there?)
Scuba diving it's an exhilarating activity and totally worth it but when you are in your pool session, about to go down, you might think "this is a bad idea" – it isn't.
I'll make your life easier by detailing everything you need to know if you want to do the Open Water Certification in Cape Town.
What is PADI?
PADI is the recognised brand for scuba diving certifications around the world. Their certificate is the most famous and can be done anywhere from Cape Town, to a resort in the Maldives, to an island in Malaysia: the scuba diving certifications are always PADI.
They also have different types of certification, from first timer's scuba diving adventure to scuba diving open water certification to a range of more advanced courses. Wherever you are in the world, whatever your previous certification experience is, you can always keep getting better and exploring more.
My first adventure as a scuba diver took place in Cape Town, wanting to get certified before my upcoming trip to São Tomé and Príncipe so that I would be able to dive in warm water.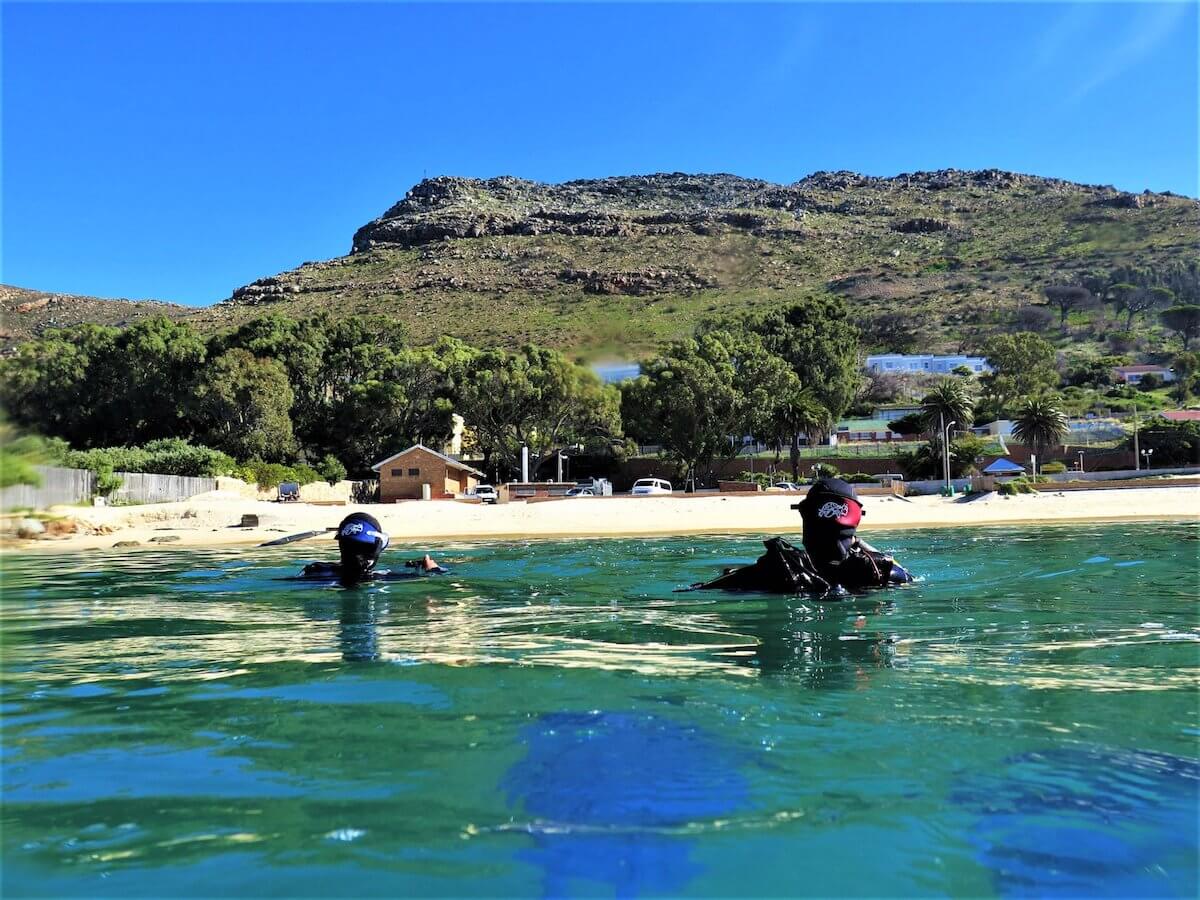 What's the Open Water PADI & Where to do it in Cape Town
The open water certification is the first certification in the scuba diving world you can get. It allows you to scuba dive to 18m under water, without an instructor.
We used Into The Blue, a dive shop in Sea Point, Cape Town. With a couple of friends, we completed the Open Water PADI certification. It takes 3 to 4 days depending on how long you have. In our case, we used a weekend plus a Saturday.
On the first Saturday you'll have the pool session. There you learn how to set up your equipment and all the necessary skills. Skills include hand signals, filling the mask with water or taking your bcd (bouyancy control device- your backpack with the tank) off and put it back on in the water.
During day 2 you will have 2 different dives. You will do some of the skills you learned in the pool, in the ocean and the rest will be exploring. On Day 3, there are again some more skills in both of the 2 dives and some more exploring.
About the school and instructors: they are amazing individuals, who became friends very quickly and made our three days not only entertaining but fun! I totally recommend Into The Blue if you are looking for a good open water certification school in Cape Town.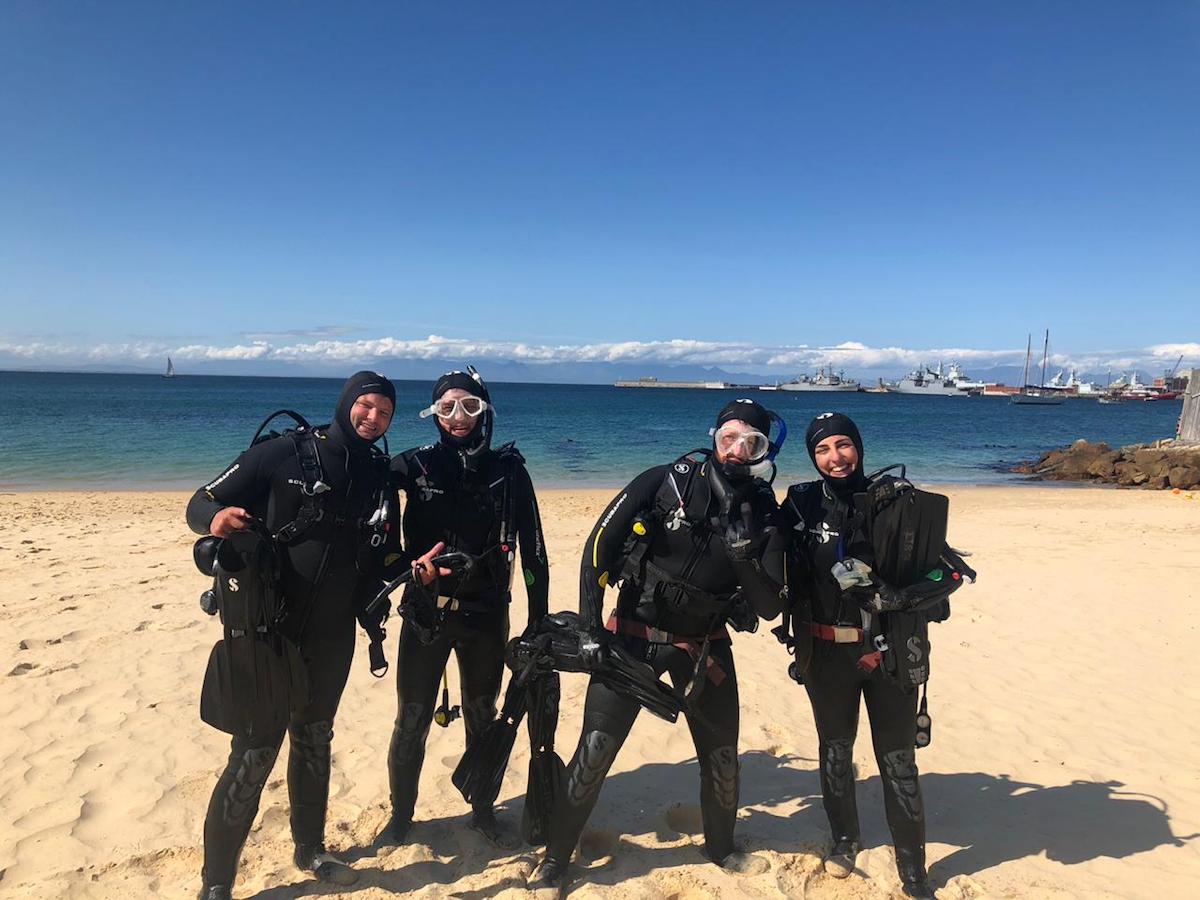 Necessary gear for the course:
You don't need any specific gear, as it will all be provided by the school/resort. You need a swimsuit to wear underneath the wetsuit, and a towel to dry up after your dives. Specialised gear that the school will provide:
Finns
Mask
Regulator
Bcd – this is the backpack that has the oxygen tank attached to it – simply put. It is also used to inflate and deflate and therefore controls your bouyancy under water
Weight bell
Gloves
Wetsuit
Boots
Oxygen tank
If you are doing your open water at a destination with warmer water, you might have different suits (short sleeved) or even no boots or gloves. This depends on the water temperature in your area. Cape Town dive sites are in the Atlantic and they are quite cold to dive in.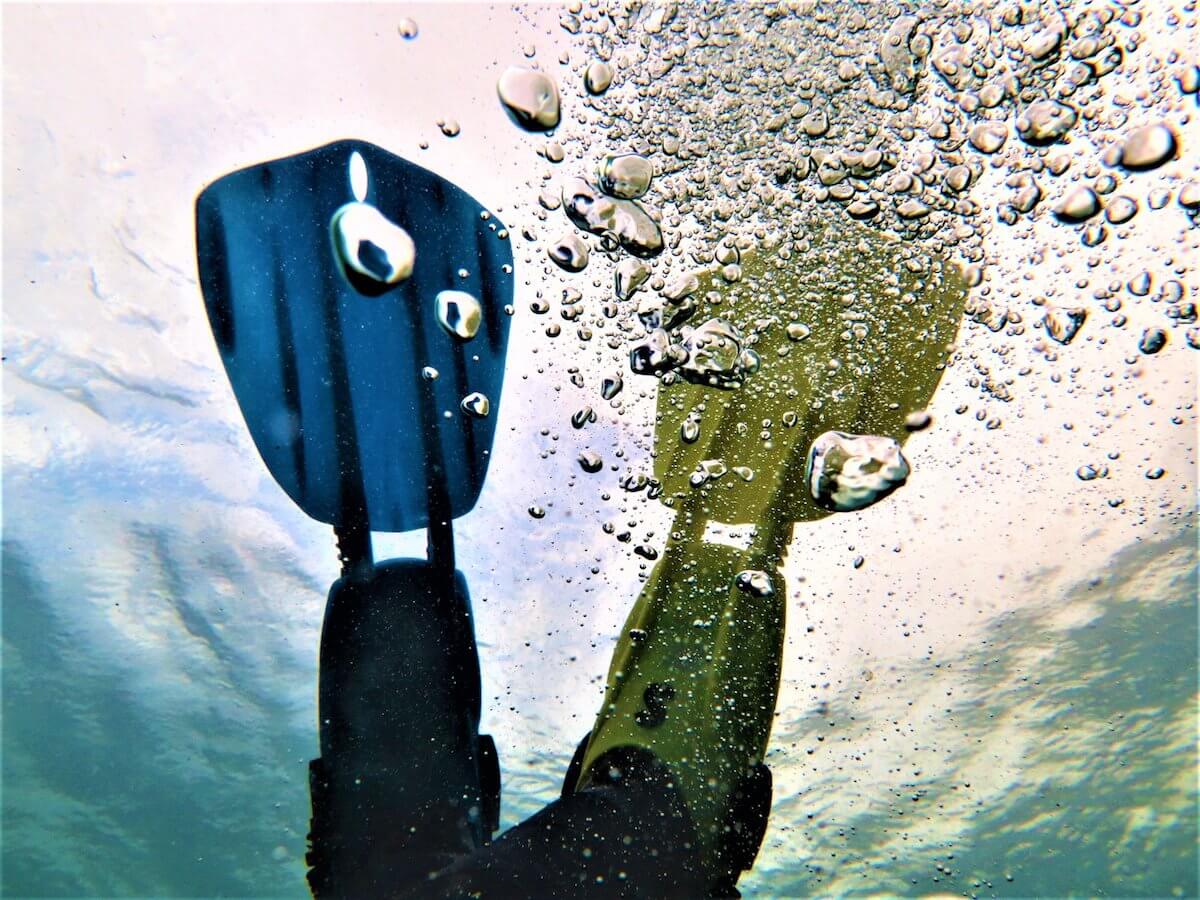 Things to do before your Scuba diving sessions
You will have to read the theory and do some quizzes. It takes some time as there is a lot of theory to go through.
Be patient because the scrolling on the Desktop website is THE most horrible experience ever. The app is better though, so I totally recommend that. Even though the app is better it is still slow and annoying to use so just be patient – paying for the printed version is just more money and you will be throwing the book away/not ever looking at it again – be environmentally conscious!
Make sure you don't have a cold or sinusitis – it is important to get checked by a general doctor in case you do – you shouldn't have congestion for this because you won't be able to equalize and not doing so is very dangerous.
What to expect from your open water certification
Before your session it feels like you are back in school. If you are anything like me, you'll be going through the theory the night before and feeling like a naughty teenager.
The first day is the least exciting of the three as you are in a pool being taught skills – some will be very easy, and some will be harder, be patient. It is also the first time you will learn how to equalize under water (in case you have never done that before) and for some of us it takes some time.
Once you are out in the sea you will enjoy a new perspective and discover a new world.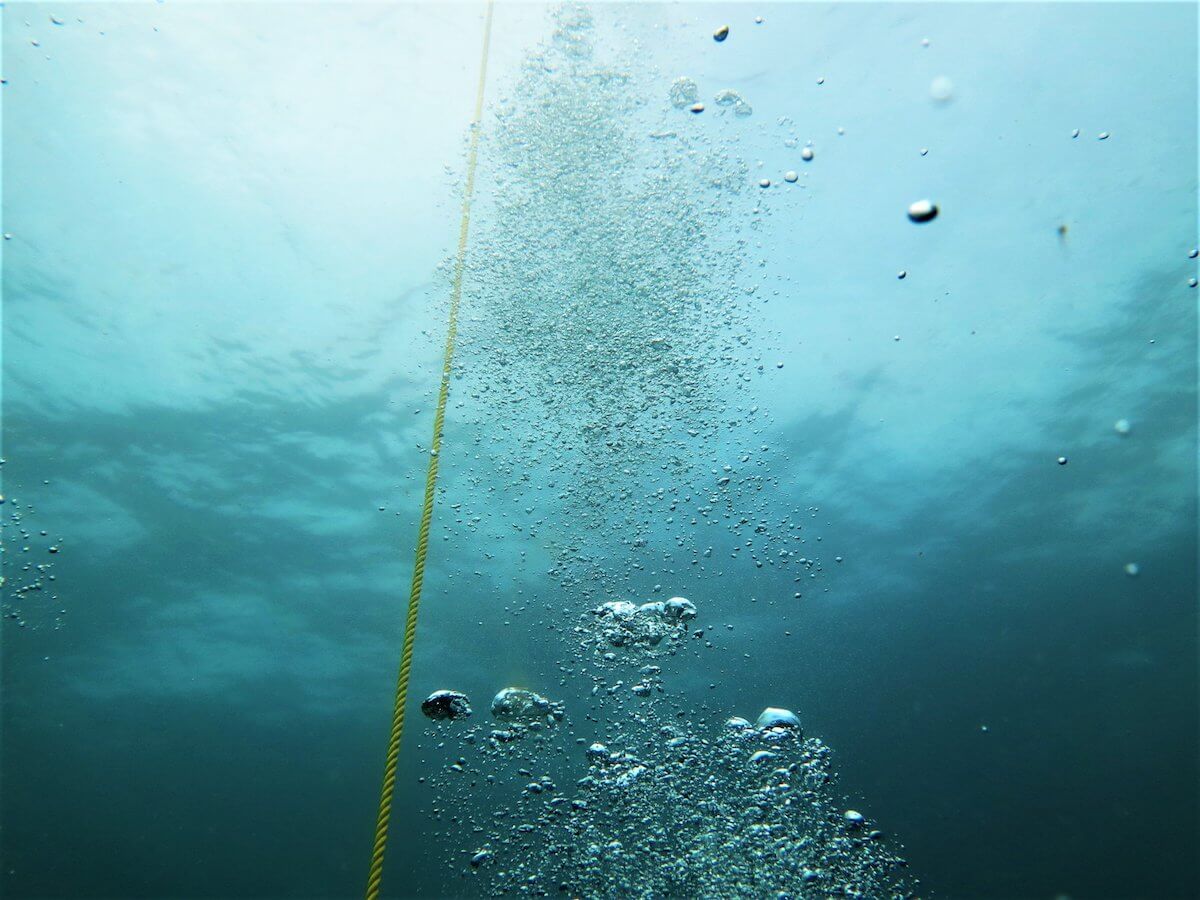 Padi Open Water price at Into The Blue, Cape Town
There are two options that have different prices.
Open Water Digital Option: 5995 ZAR per person. The prince includes the log in to your PADI online system so you can read and download the theory manual.
Open Water Deluxe Option: R6495 ZAR per person. Includes a crewpack with DVD's and the theory manual (book).
Mistakes newbies make – and how to avoid them!
Before I get started, I did all of these. It is the human instinct kicking in. Hopefully reading about them will make you better than I was.
Move your hands a lot. Don't, try to have them in front of you and balance yourself with your feet and bcd.
Stop breathing when you have a skill that requires you to not see. You can breathe with your eyes closed (e.g. take your mask off and put it back under water).
Breathe normally. A big part of scuba diving is having a relaxed breathing rhythm. If you are stressed and hyperventilating, you will run out of air sooner.
Saying everything is ok with the wrong sign. Underwater the thumbs up means ascending to the surface. We have all done it and will continue to do it, it takes practice.
And that's about it. Get your Open Water certification in Cape Town, enjoy, and travel to your next scuba diving destination!
Have you ever breathed under water? Tell me about your experience in the comments below!
[columns] [span6]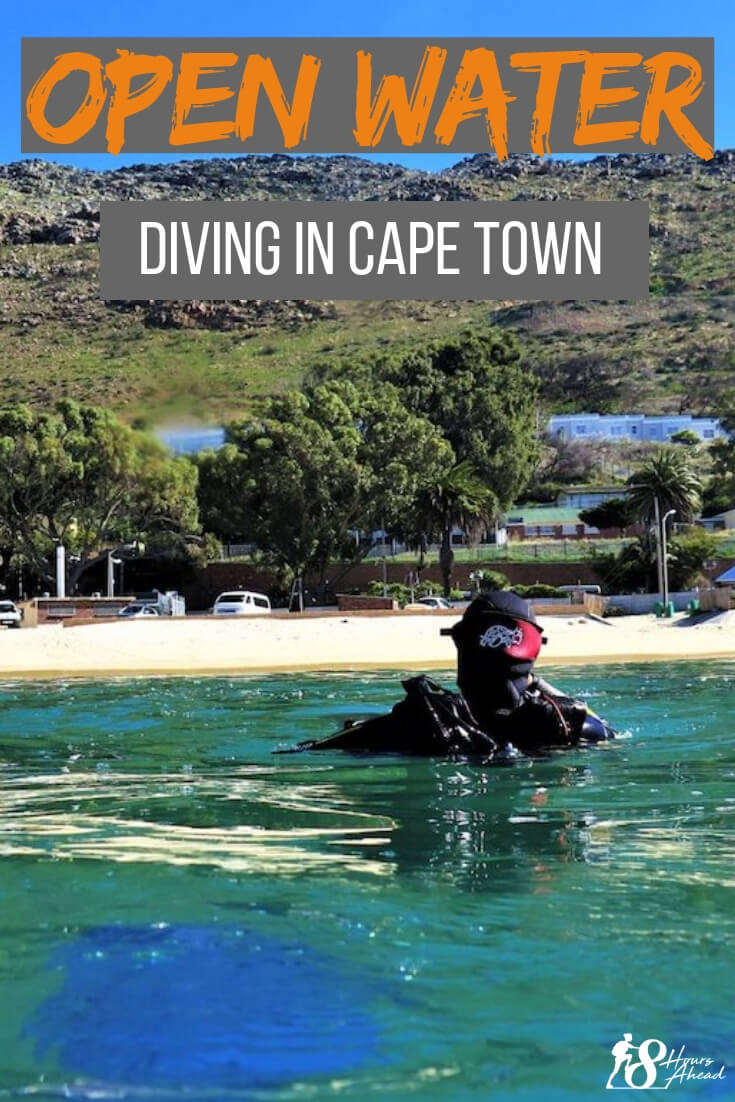 [/span6][span6]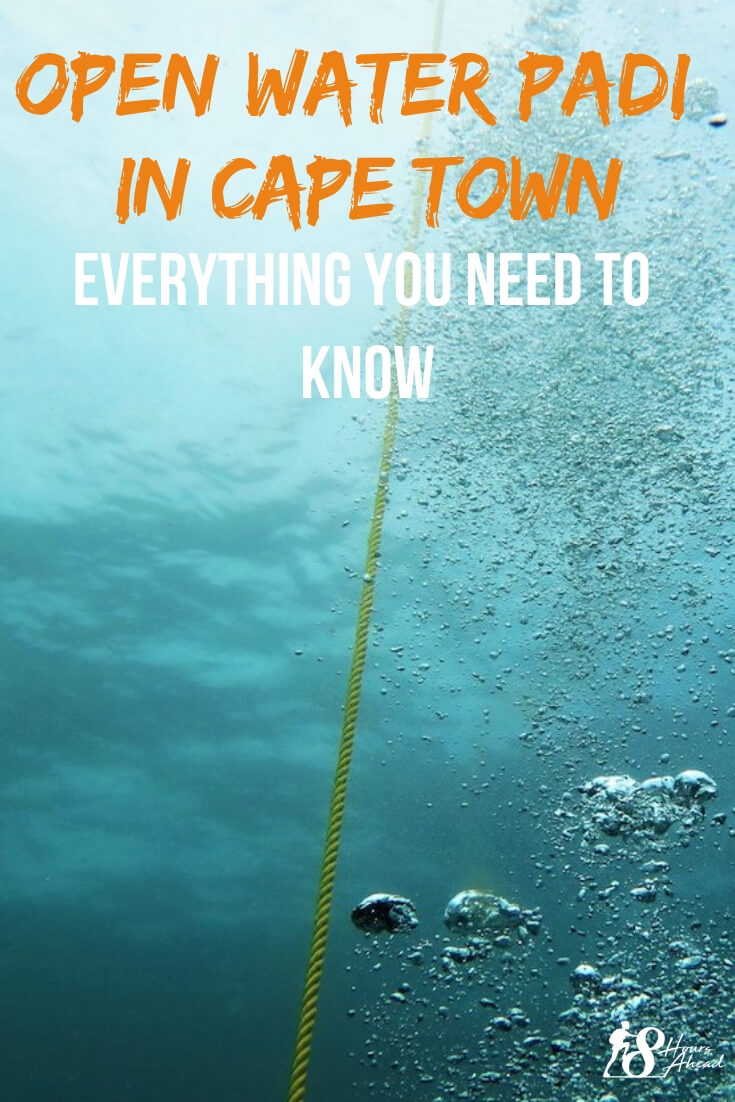 [/span6][/columns]
Big thanks to Into The Blue for letting me use their pictures in this post!