Updated in June 2020
As a kid, whenever driving down a road with my parents or walking through a forest, I would always imagine houses sitting among the trees, and dream about someday having my very own tree house.
So when researching where to go for a weekend getaway around the Western Cape, the tree houses at Vindoux Guest Farm sounded like the perfect fit.
Quick Facts:
Good for: families, couples, friends
Starting from: 2150 ZAR per night (116€)
Location: Western Cape, South Africa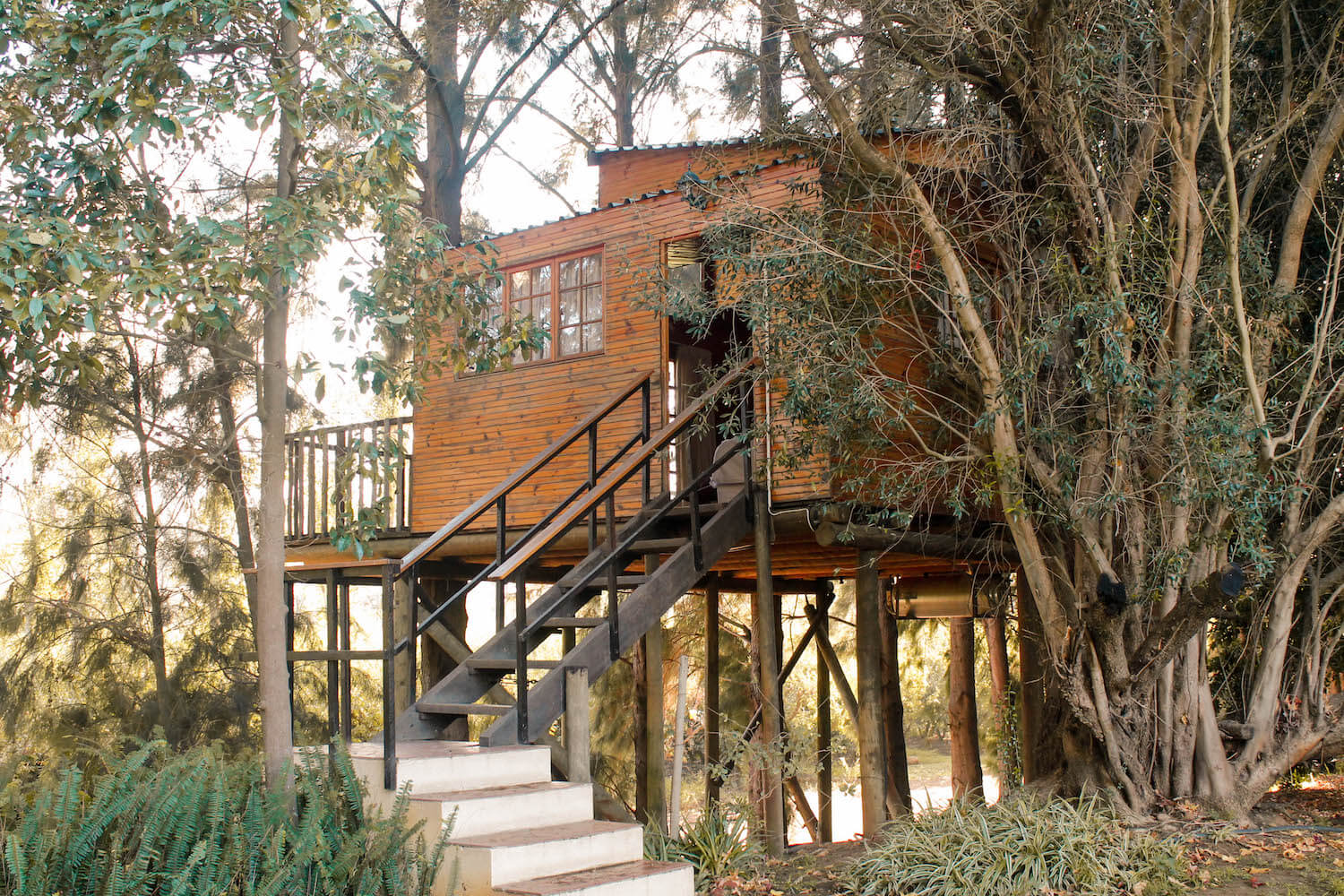 Where is Vindoux Guest Farm
Close to Tullbagh, merely 1h40 away from Cape Town, you can find Vindoux Guest Farm. I was so excited during the drive, thinking that we were going to be sleeping in a tree house for the weekend!
It should be on every romantic getaway and family getaway list in the country and even the world. So, thank me later guys, because there's no way you aren't going to fall in love with Vindoux Guest Farm too. The last time I introduced a friend to it, he proposed to his wife there (do I get extra points for that?)
About the lodge
Vindoux Guest Farm has two different types of accommodation. They have three luxury tree houses and one honeymoon treehouse.
They also have self catering cottages and family cottages for bigger groups. One of them has it's own private pool!
The main area is comprised of reception (with quality board games to play during your stay) and main area with pool and big grass area surrounding it. There's also a main deck that serves as a restaurant.
One of their best assets? In house spa, gym and jacuzzi! The spa therapists are amazing, one of the best massages I've ever had in my life!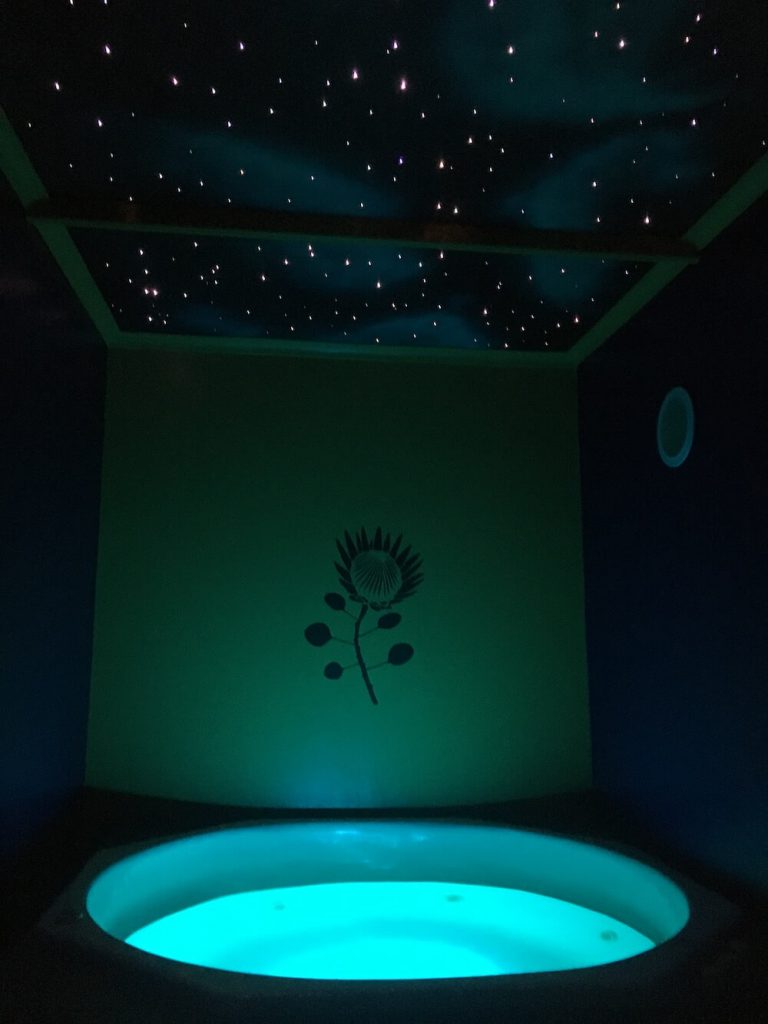 Tree houses at Vindoux Guest Farm
I have stayed in two different tree houses. They are both around 3.4-6m high from the ground. The room has a double bed, two living chairs, dresser and mini fridge.
The bathroom has a bath big enough for two people, basin and toilet. They also offer fluffy bathrobes. 3 of the tree houses face the game paddock while one faces the vineyards.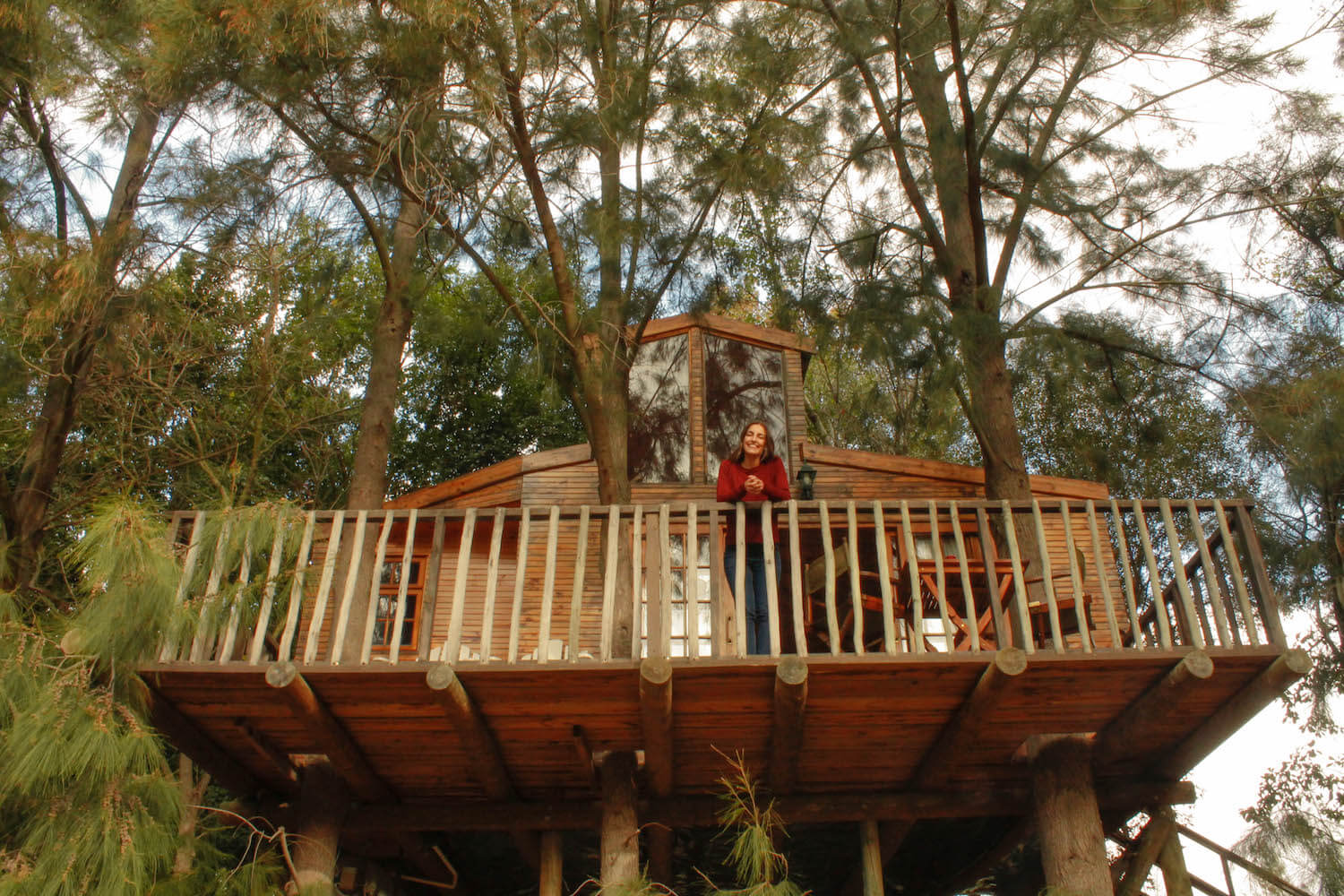 Breakfast is included in the night rate and you can have it delivered to your very own door at whatever breakfast time you choose! How great is this?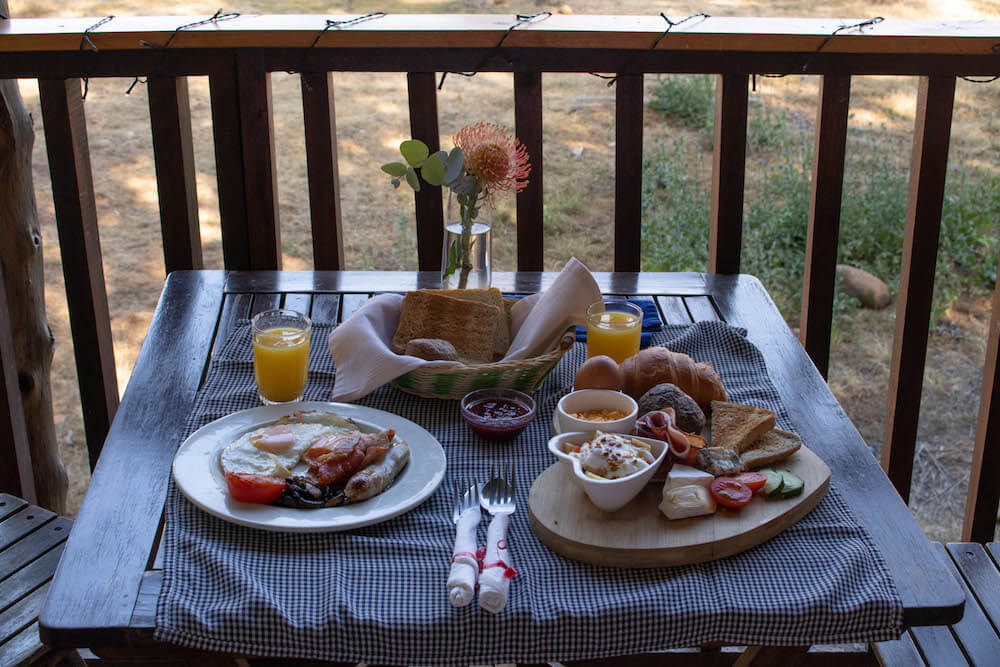 My favourite Vindoux tree house is the vineyards facing one!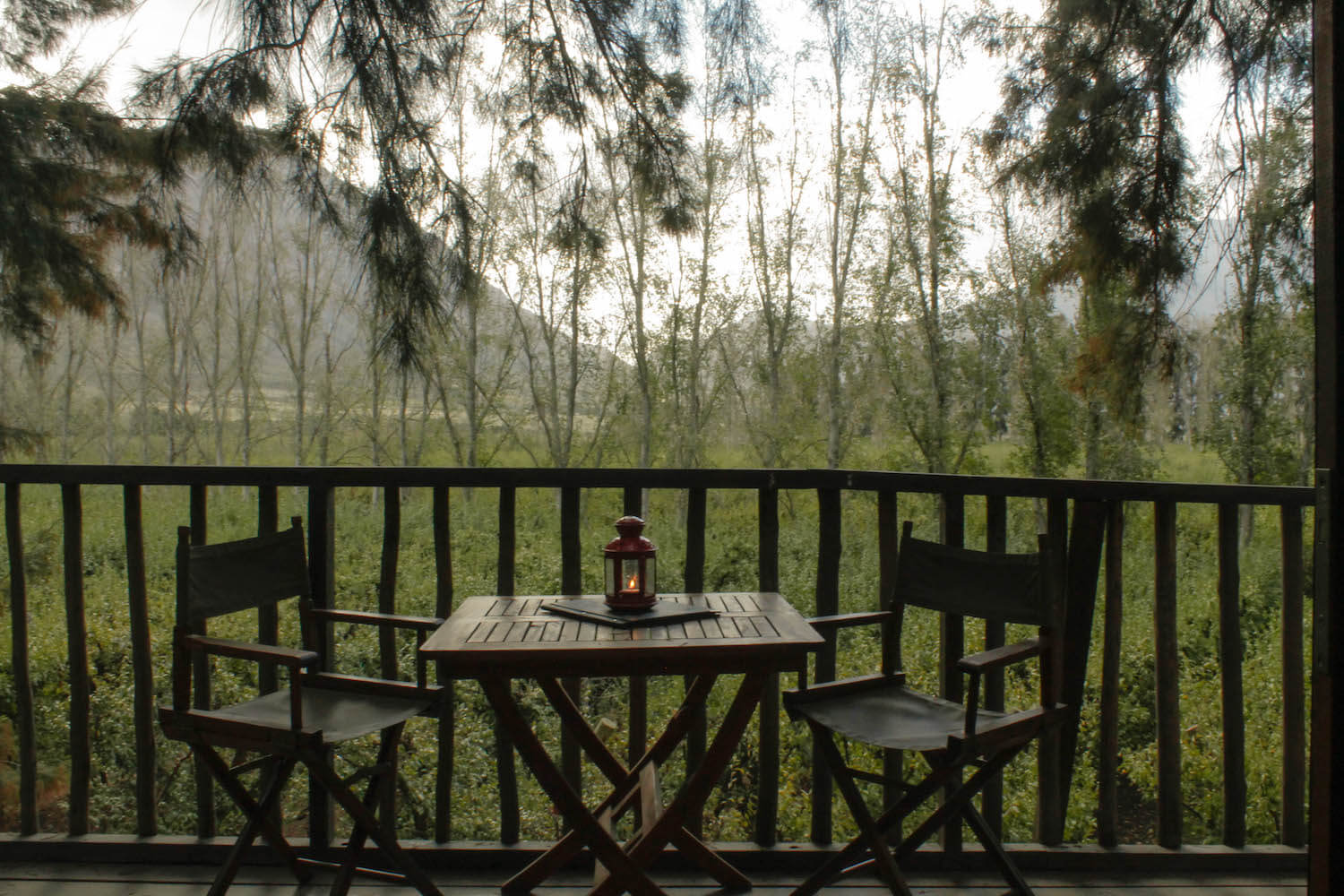 Main deck and game area
They have a rather big paddock for animals. In 2017 they had zebras, springbok and wildebeest. In 2020 they only have the springboks (around 10 of them).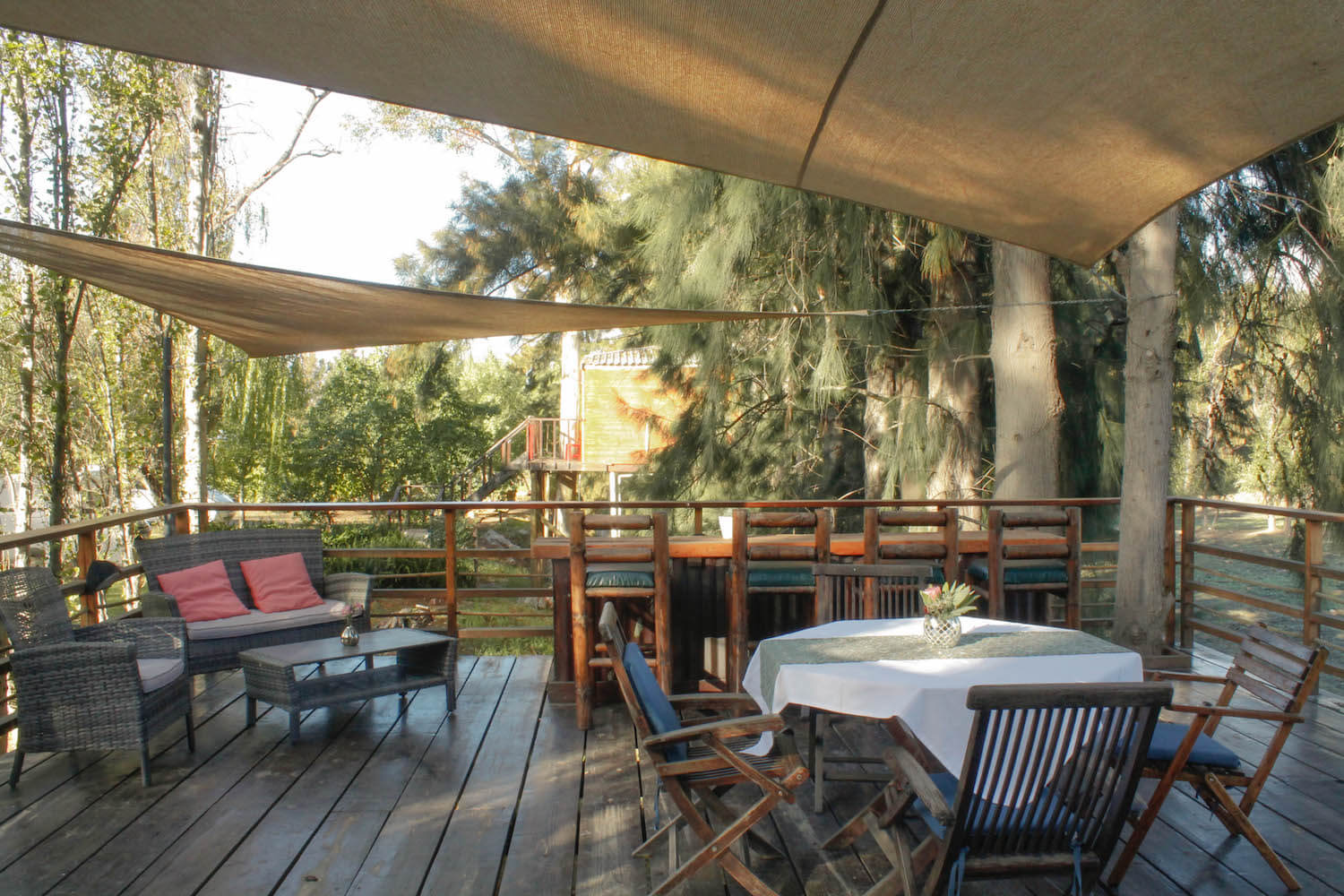 If you are staying in the tree houses or the cottages (and have requested breakfast), you can have your meals at the beautiful main deck (if you stay in a tree house you have your own balcony for that).
From here you can also see the game. They have an amazing menu on offer with lavish platters and gourmet food to pick from.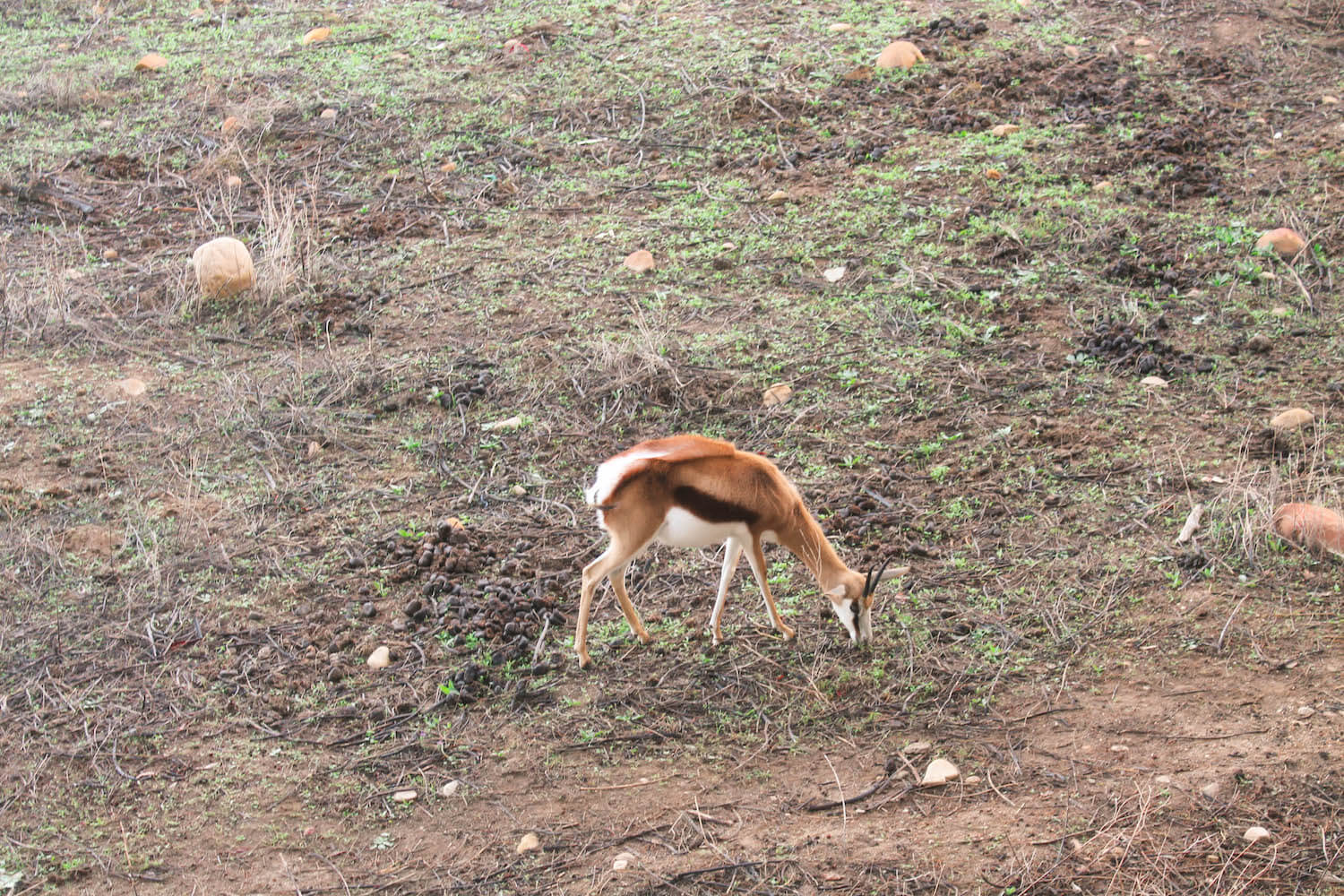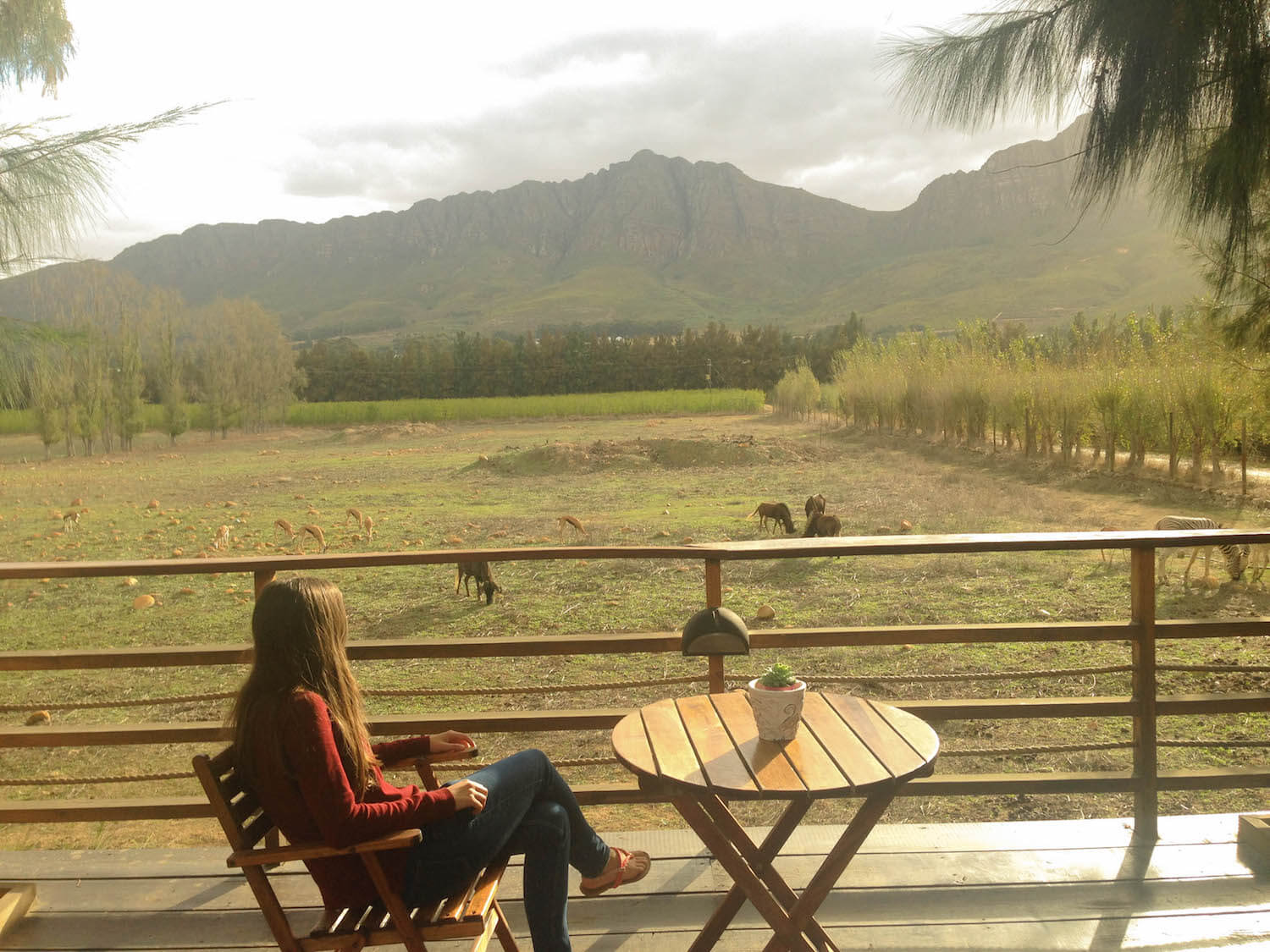 Activities available
You can book a bike and wine tour from the farm itself and also rent bikes to go explore.
There's a number of nature paths near the property and a famous waterfall "Waterval", that unfortunately due to water scarcity was dry when we went. Another excuse to go back soon!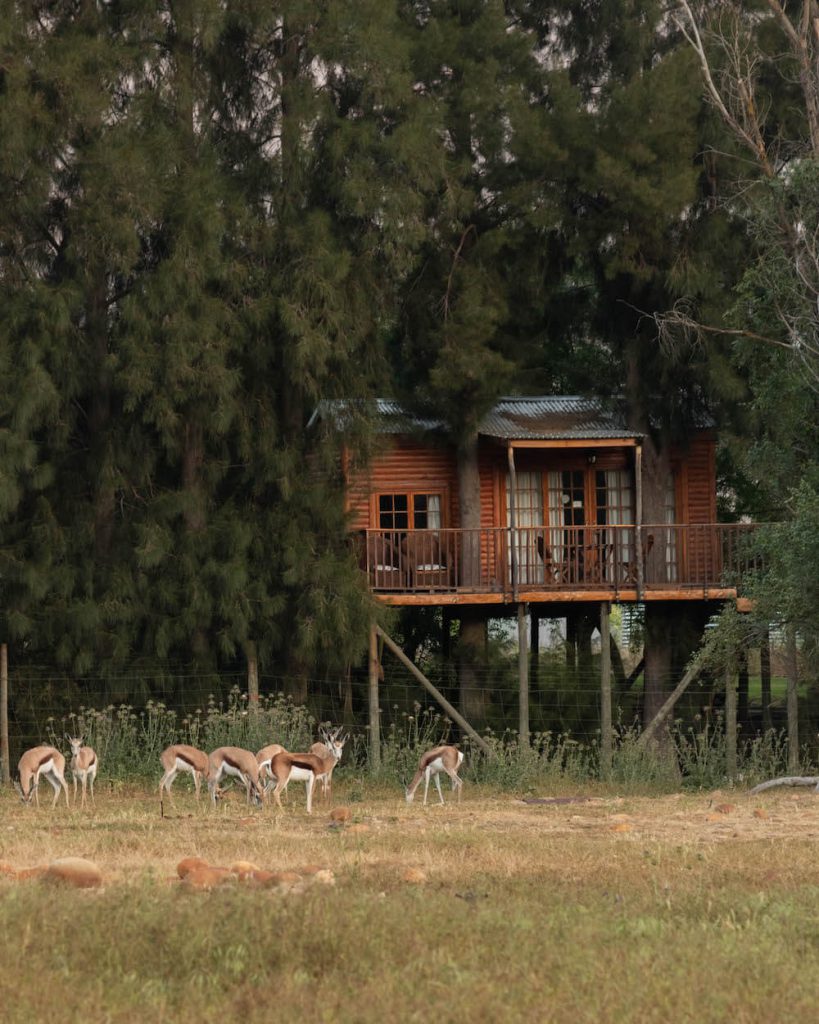 What's to love
We all love having breakfast in bed, so that you can have it delivered to your tree house is a highlight. The attention to detail from super attentive staff to every flower in the room makes you feel very cared for.
Definitely a top spot for enjoying yourself and the tranquility surrounding you without missing any comfort.
The balcony privacy for a night under the stars playing board games or having a drink is magical and enjoying a two persons bubble bath is incredible too (if there is a drought in the area please be responsible and don't bath!).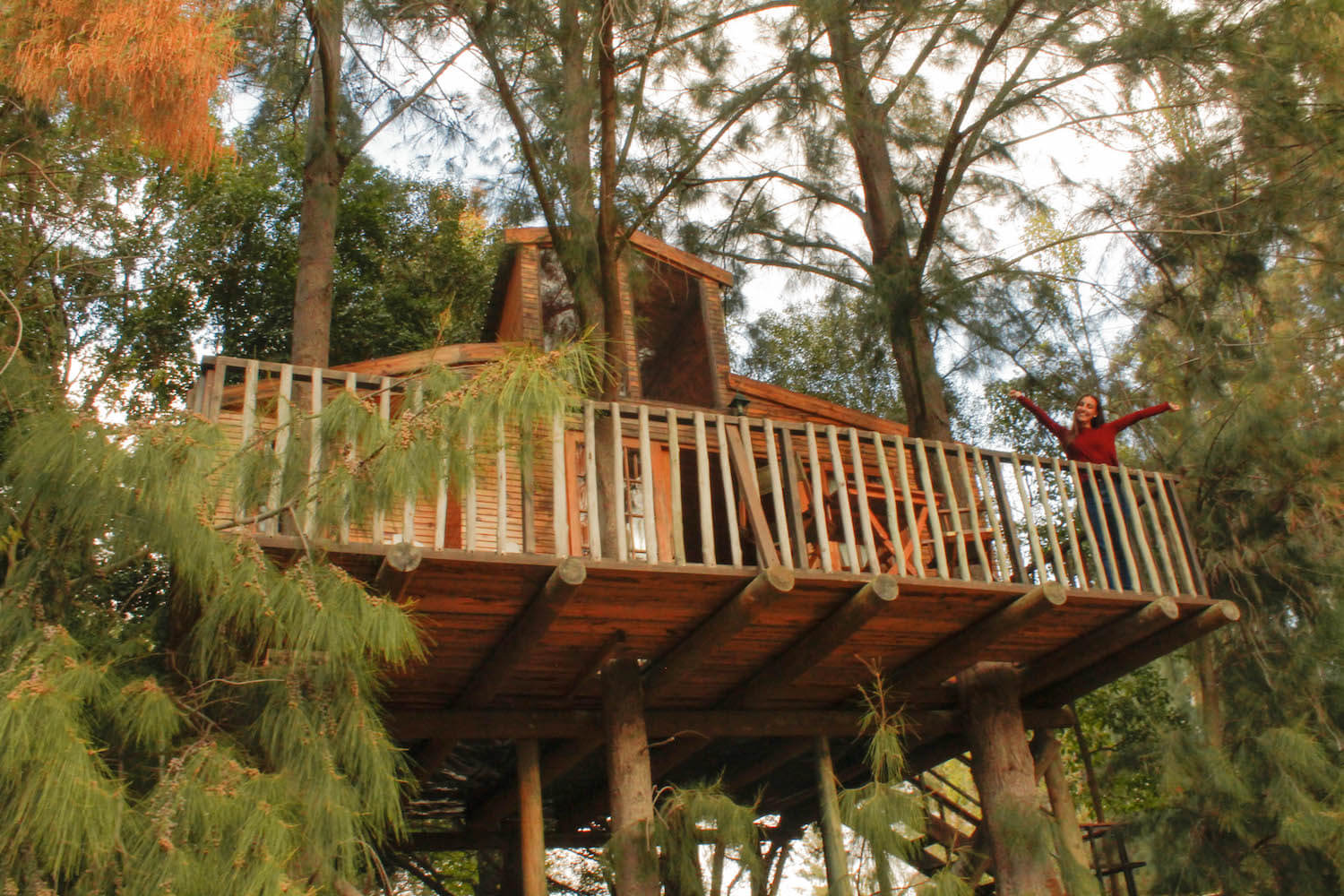 Vindoux Guest Farm is the perfect weekend away. It combines affordable luxury with small game, has its own spa to pamper yourselves during your stay, and exceptional food with ample portions.
Have you ever slept in a treehouse? Where? Let me know in the comments!