As a kid, whenever driving down a road with my parents or walking through a forest or wooded area, I would always imagine houses sitting among the trees, and dream about someday having my very own tree house. So when researching where to go for a weekend getaway around the Western Cape, the tree houses at Vindoux Guest Farm sounded like the perfect fit.
Where is Vindoux Guest Farm
I'm actually a bit unsure about sharing this place, because absolutely loving it doesn't begin to describe how I felt about the amazing and relatively unknown Vindoux. It should be on every romantic getaway and family getaway list in the country and even the world. So, thank me later guys, because there's no way you aren't going to fall in love with Vindoux Guest Farm too. The last time I introduced a friend to it, he proposed to his current wife there (do I get extra points for that?)
Close to Tullbagh, merely 1h40 away from Cape Town, you can find Vindoux Guest Farm. It has 4 tree houses and some family cottages. I was so excited during the drive, thinking that we were going to be sleeping in a tree house for the weekend.
After checking in we were taken to our tree house by the most helpful staff. I am pretty sure for the next minute or so, every sound that left my mouth was either "wow", "look at this!" or "come see, come see".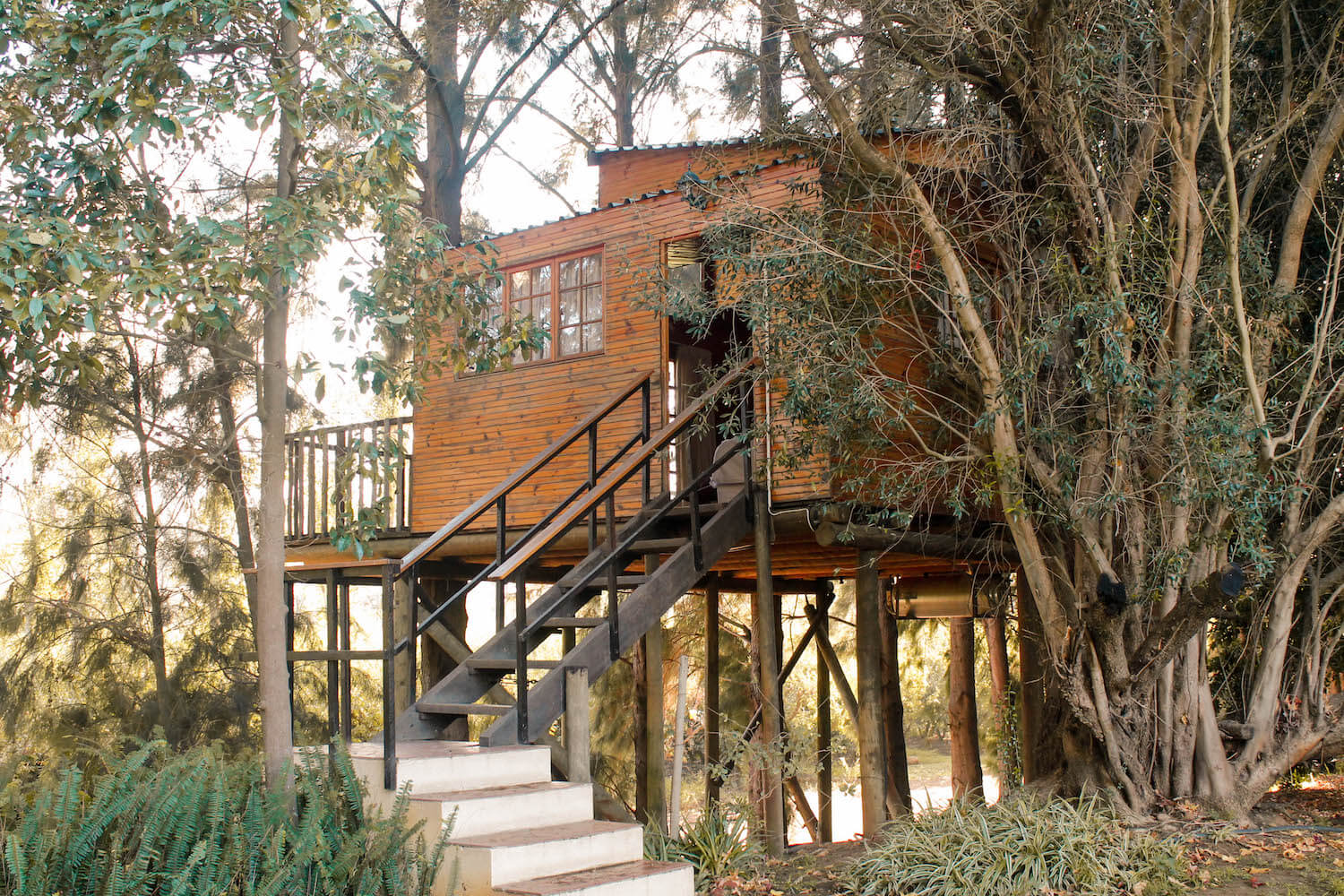 Our treehouse at Vindoux Guest Farm
I was naïve enough to ask for breakfast at 10am, but I was not surprised when around 7 am I was awake. The light coming from the windows and balcony illuminated our lovely room and we were soon chatting away and ready to eat. From bed we called reception and arranged our breakfast for about two hours before the time we had asked for it the night before and the staff helped us arrange it with no trouble. We had breakfast on the balcony overlooking the vineyards.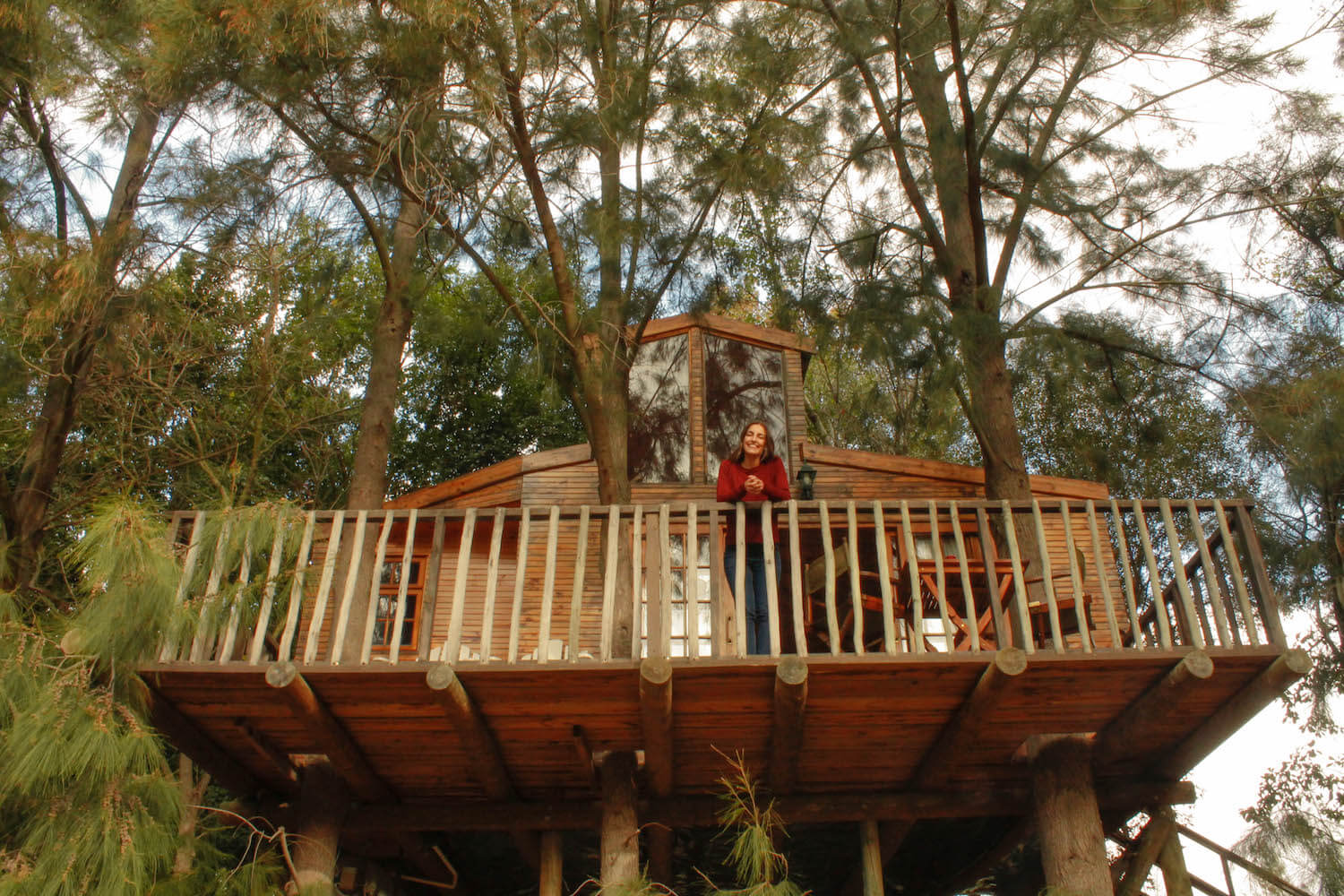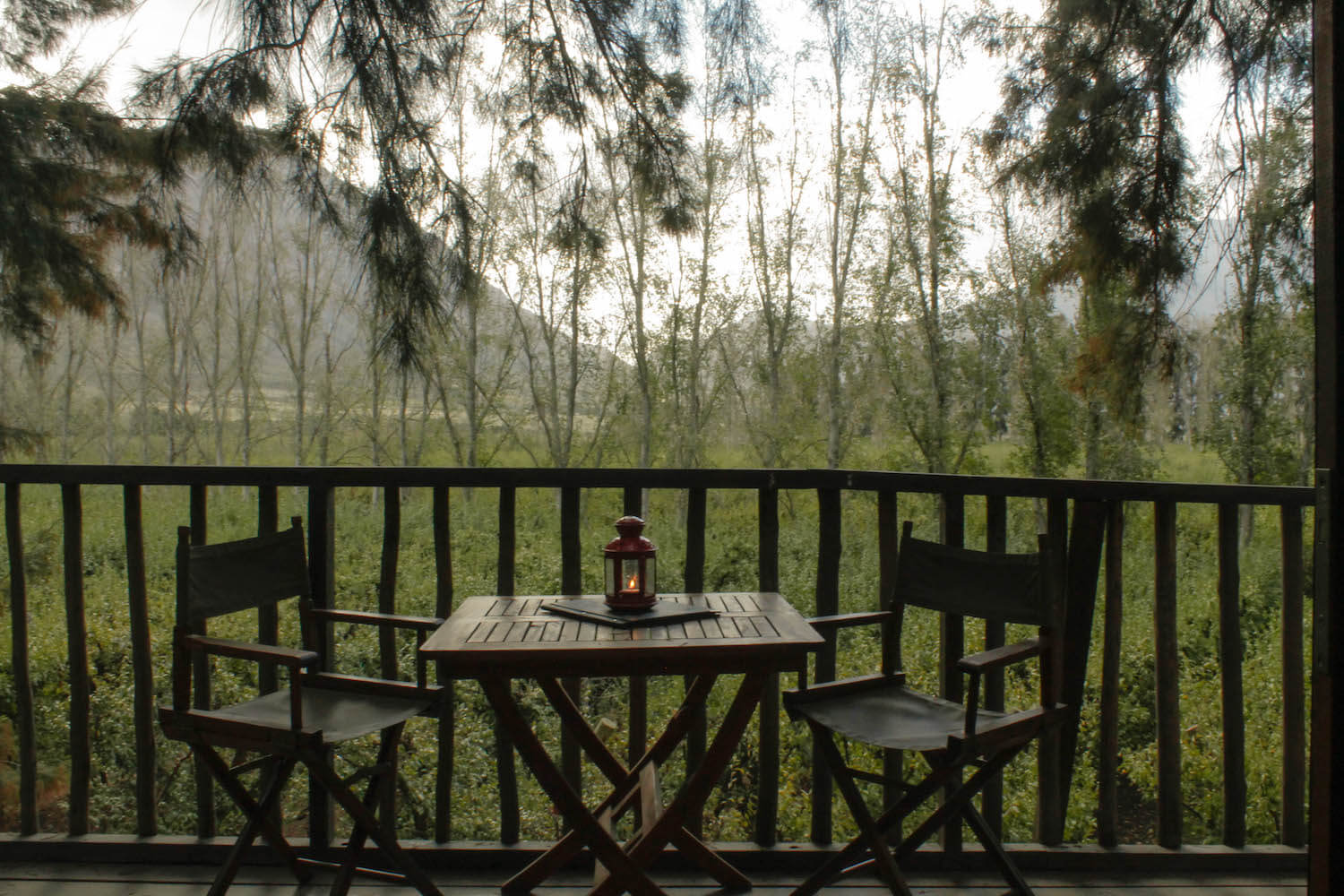 Main deck and game area
After breakfast decided to go down to the deck and see the animals.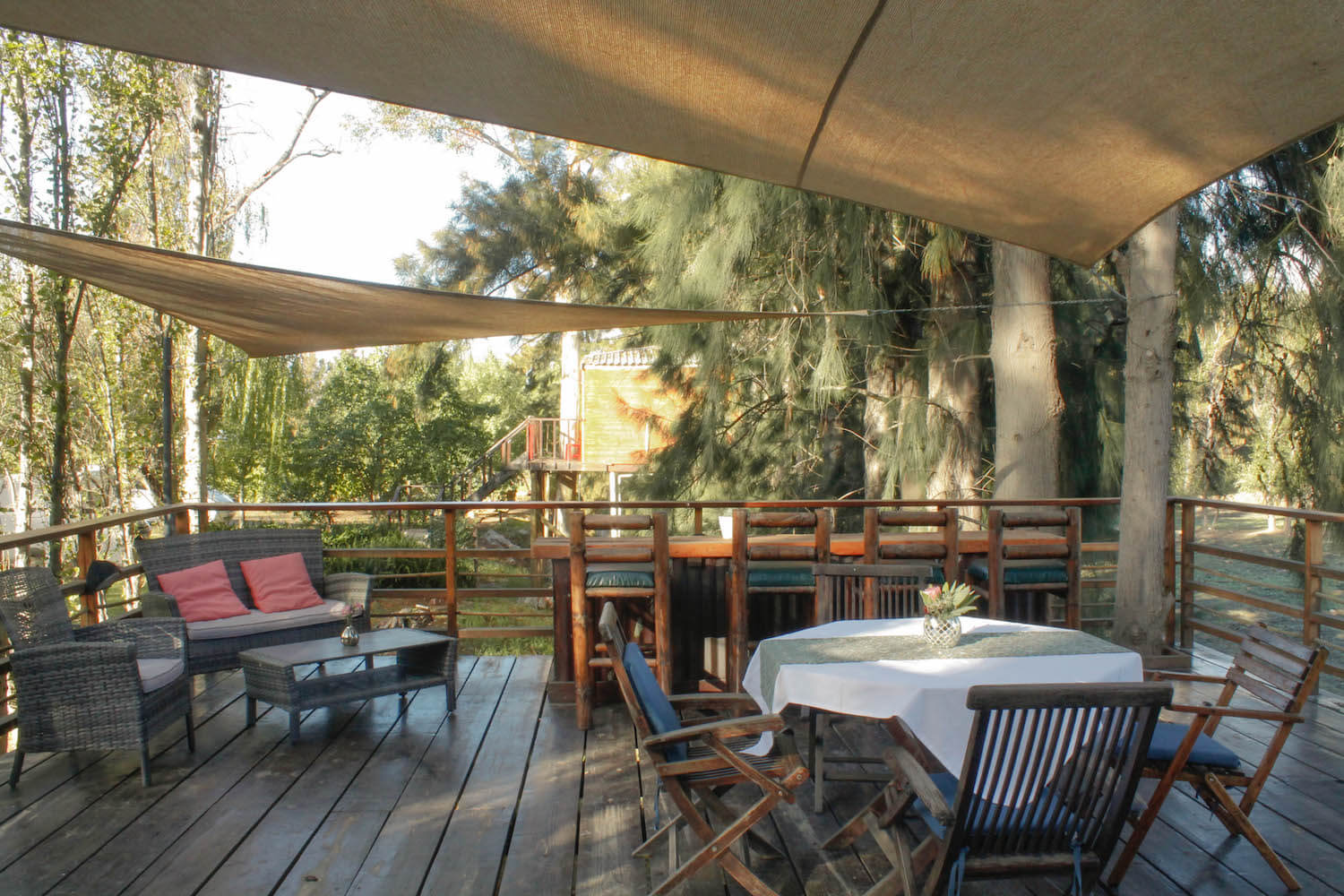 They have a small game viewing area with 3 zebras, 4 wildebeests and a herd of springboks. The deck overviewing the game area is the perfect spot for either breakfast (if you stay in a tree house you have your own balcony for that) or just to chill at any given time of the day and watch the animals play, run, eat or sleep.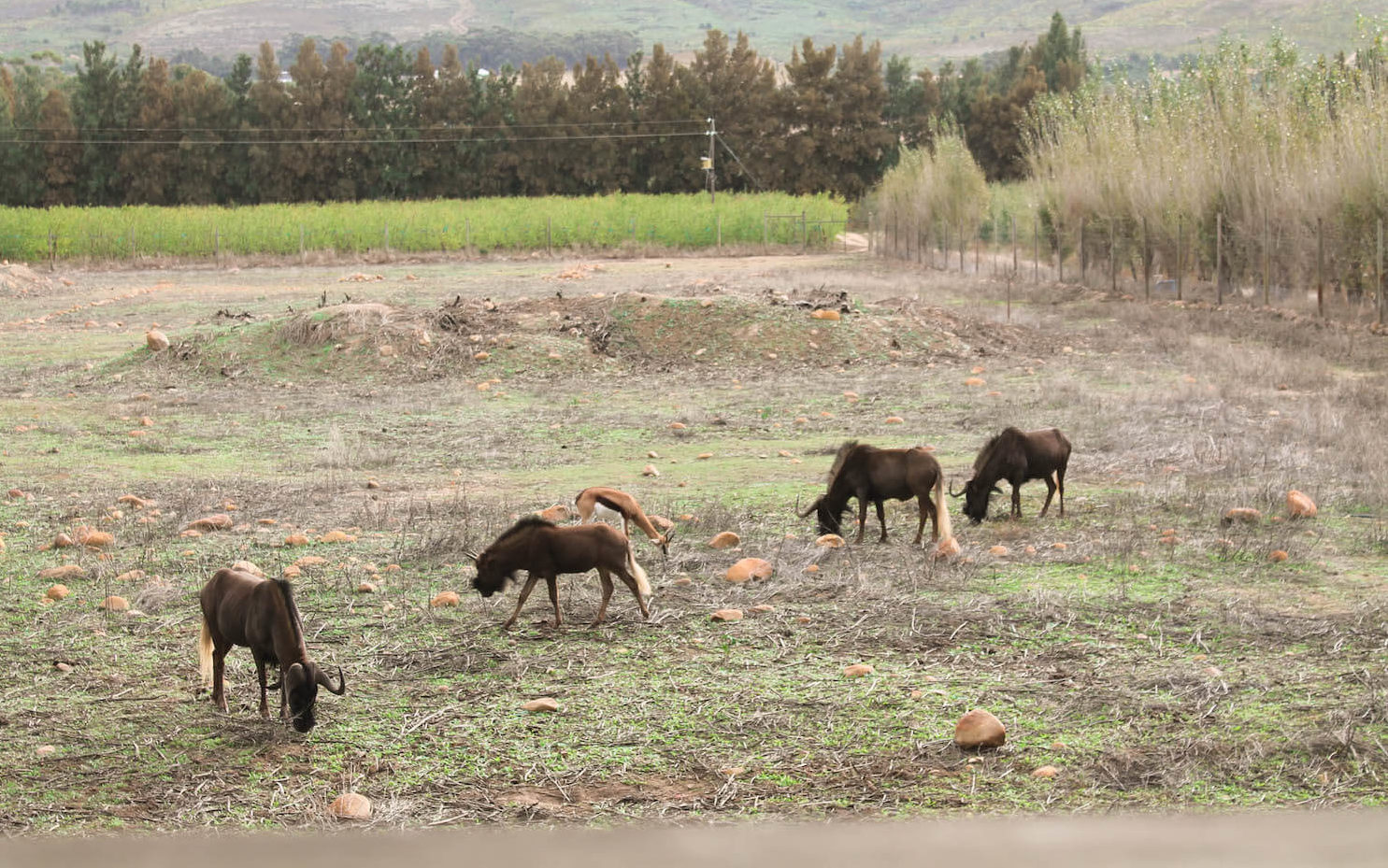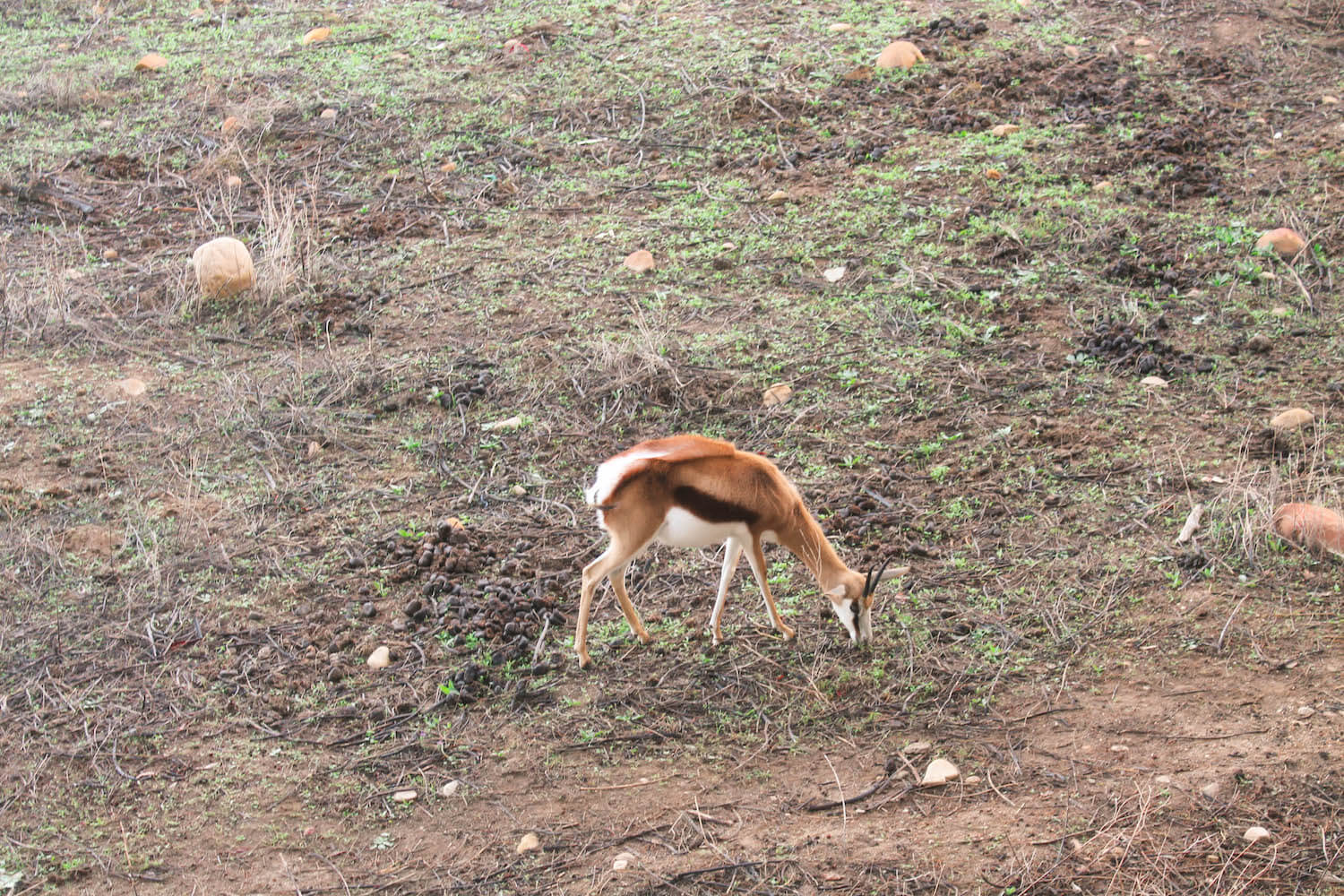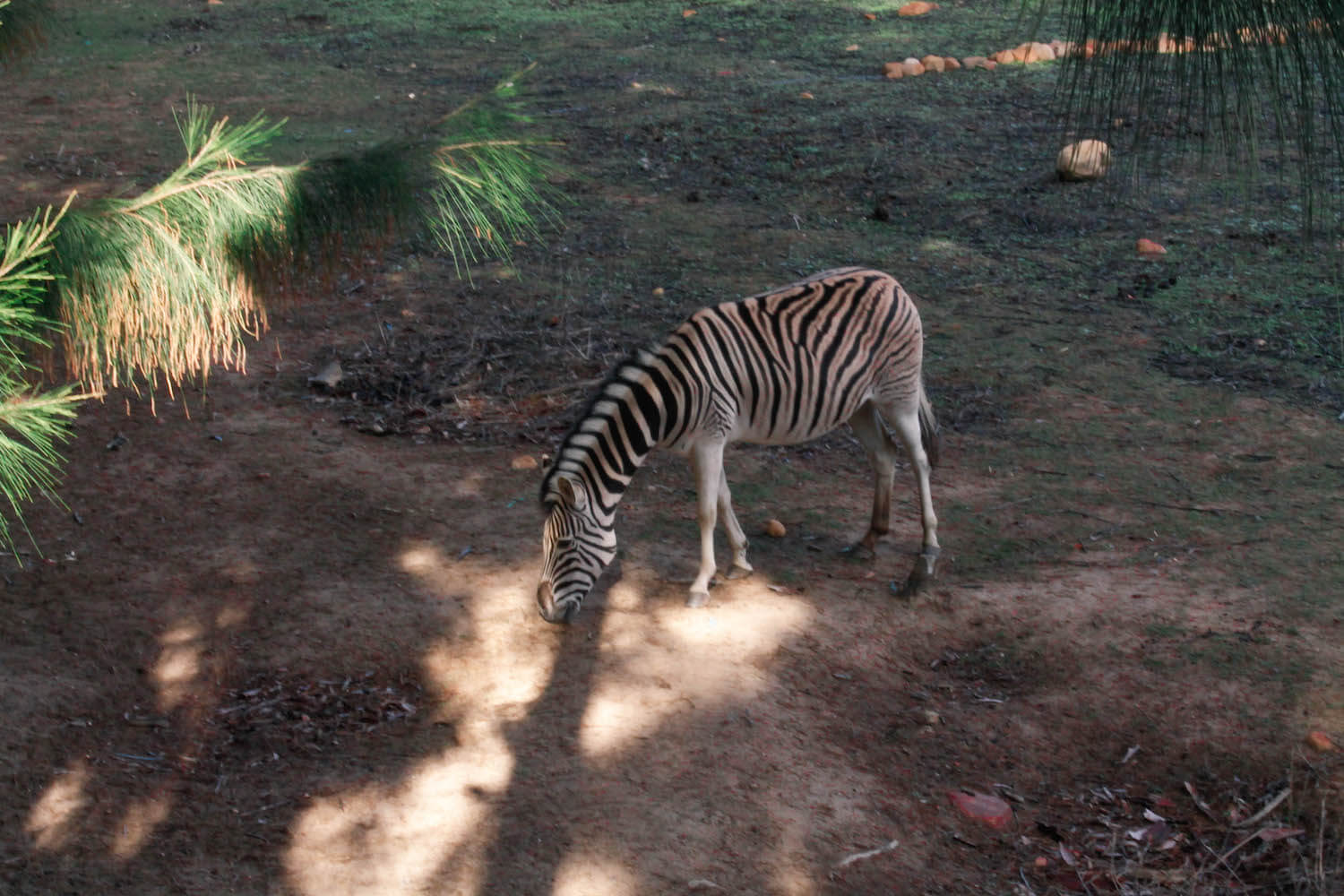 There is a big grass area with one of those swinging hammocks, a swimming pool and more bed-style hammocks. There is also a little playground for small kids and we saw 3 housedogs running on the property. The property offers a gym and spa treatments, although we didn't use either of them this first time (yes, totally implying that I'm going back).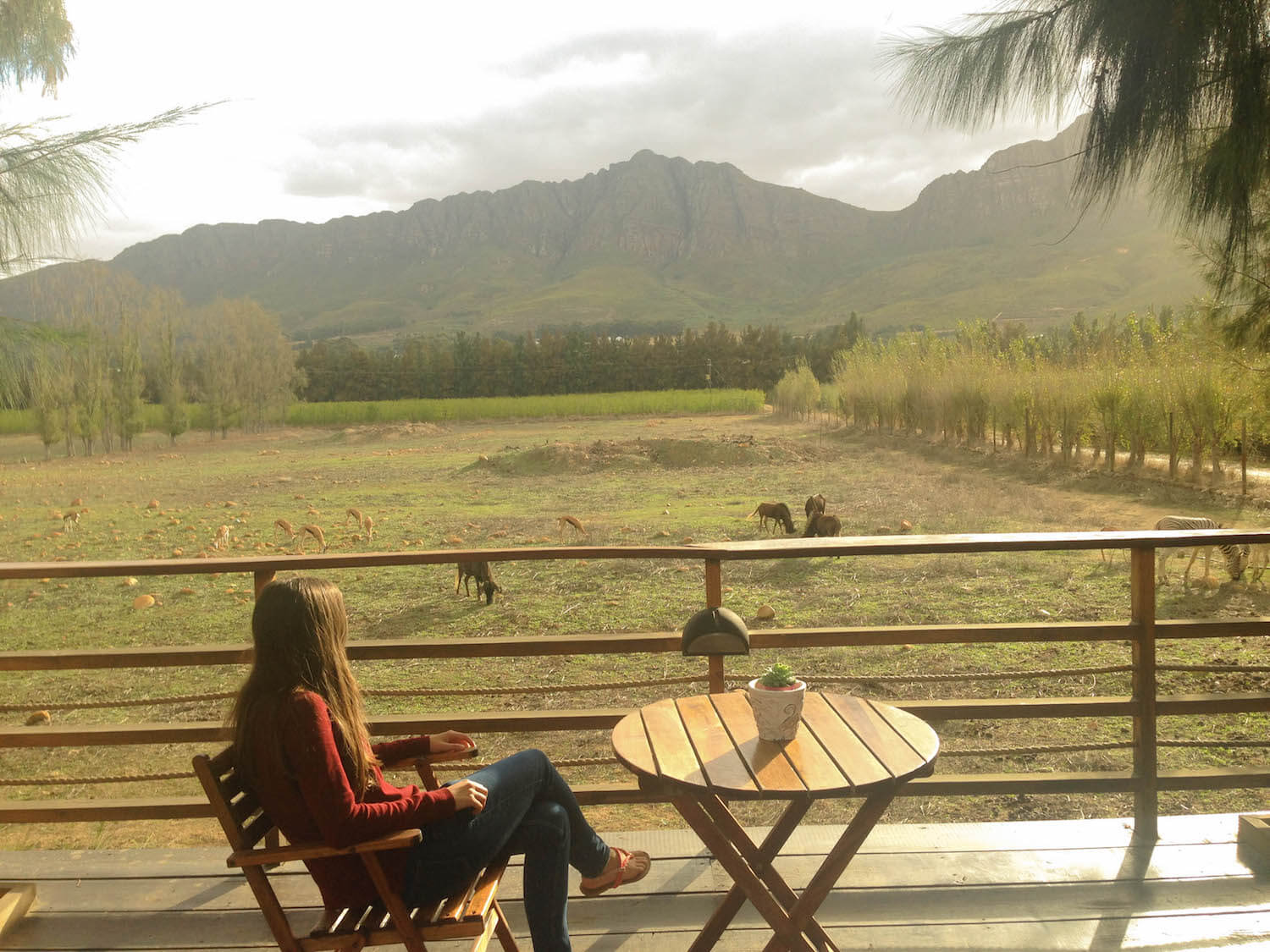 From there you can rent bikes and visit the vineyards or hike in the mountains. There's the famous waterfall "Waterval", that unfortunately due to water scarcity was dry when we went. Another excuse to go back soon!
What I loved most
We all love having breakfast in bed, so that was definitely one of the weekend's highlights. The property and especially our tree house was so perfect that every detail of it felt right. It was a very relaxing weekend with reading, sunbathing, eating and sleeping as main activities.
The overall experience was fantastic with more than enough time to be chilling on the deck watching animals, lighting candles to play board games on the balcony at night, and enjoying the big bath with bubbles.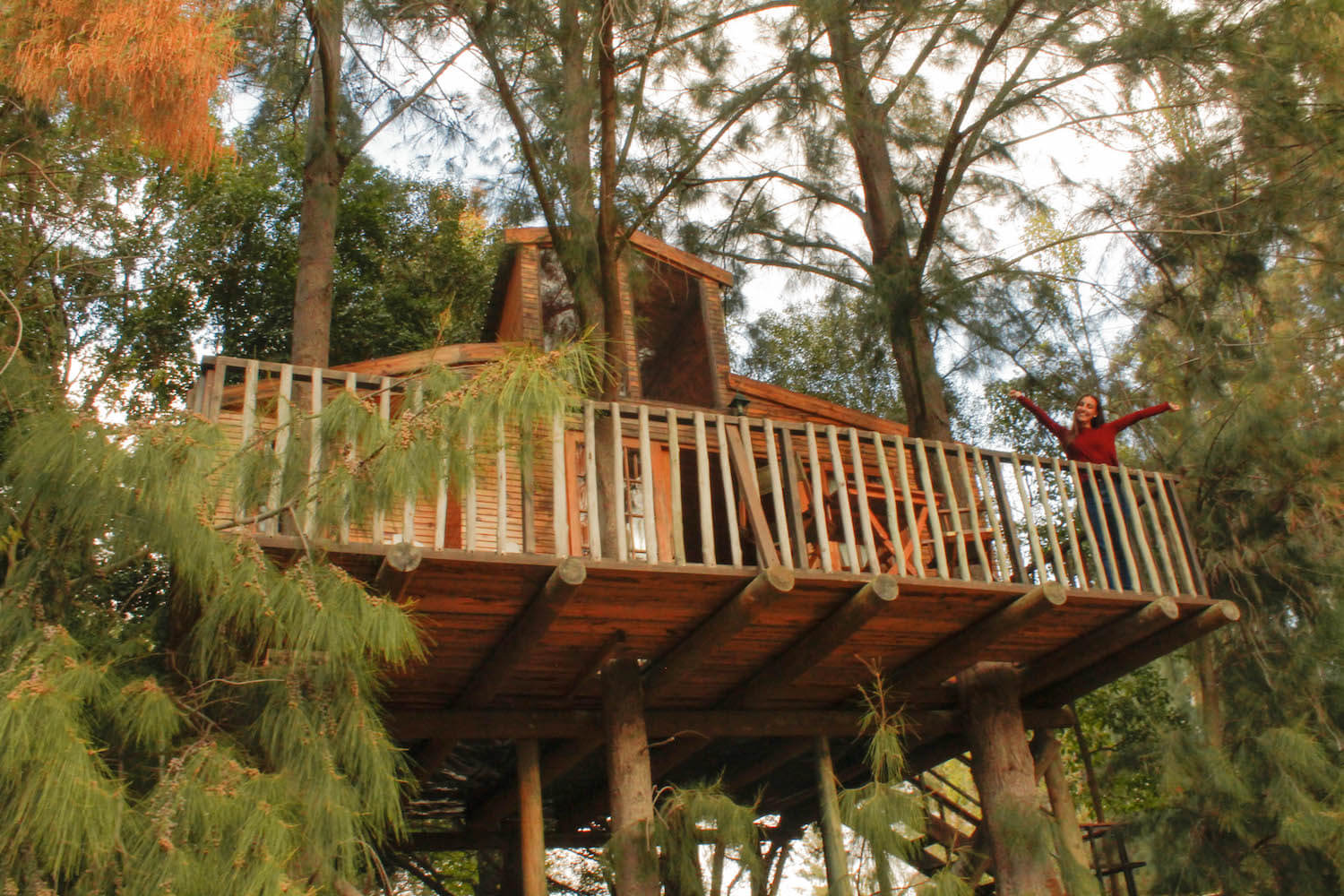 Vindoux Guest Farm is the perfect weekend away. It combines affordable luxury with small game, has its own spa to pamper yourselves during your stay, and exceptional food with ample portions.
Have you ever slept in a treehouse? Where? put it in the comments!