Some weeks ago I found a magic Instagram account called
Planet Xancara
. After watching their promotional video I was sold – I needed to go.
Planet Xancara
has built a group of fans that spread the word, slowly but surely, about the magic of the hidden gem. Friends post pictures and talk wonders of planet Xancara, so in the Cape Town area people are starting to know what it is.Like all those people, after I saw the promotional video and a couple of Instagram shots located there I had to go and experience it for myself. I packed a bag for the weekend and made my way to Planet Xancara, right before Elandsbaai, South Africa. The drive took about 2 hours and 20 minutes.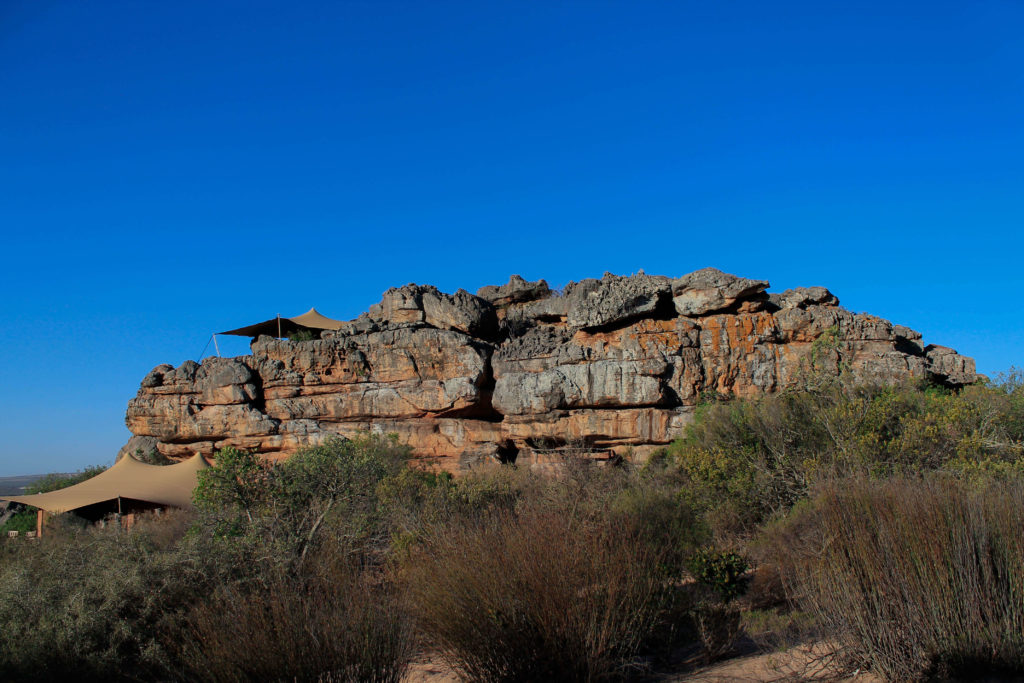 Quick facts:
Good for: families, couples, friends
Starting from: 2000 ZAR per night per person  (108€)
Location: Western Cape, South Africa
Where the magic happens – Planet Xancara
On arrival the sun had just set, and we were picked up from the parking lot by a
quad carrying a trailer
. 10 minutes of gravel bumpy road later we got to the camp. Everything was pitch dark so we could only see silhouettes and colourful lights coming from the inside. From where the quad stopped we could see walls about 2 metre high that had a little gap between them and the stretch tent on top. That is where the colourful lights were coming from.What was our surprise when after rounding the corner we were transported into another planet. Here's where our magical weekend retreat started. We were in for a weekend away and some music vibes. We got a bunch of friends, incredible and relaxed experiences and a couple "jols" (party word for South Africans).At arrival the group that was already there seemed to be dancing to groovy vibes, played by two awesome dj's: dj biaggi and Isaac, one of the owners. The music had captivated us and made us feel ready for the night ahead. We were eager to discover, with our torch, which one would be our glamping tent.Planet Xancara is a big venue that hosts few people, sixteen to be exact. That means that if you want to, you get to know everyone there and make friends. The night passed quickly chatting with everyone, drinking beers and dancing to the most incredible music. By around 12 we were ready for bed.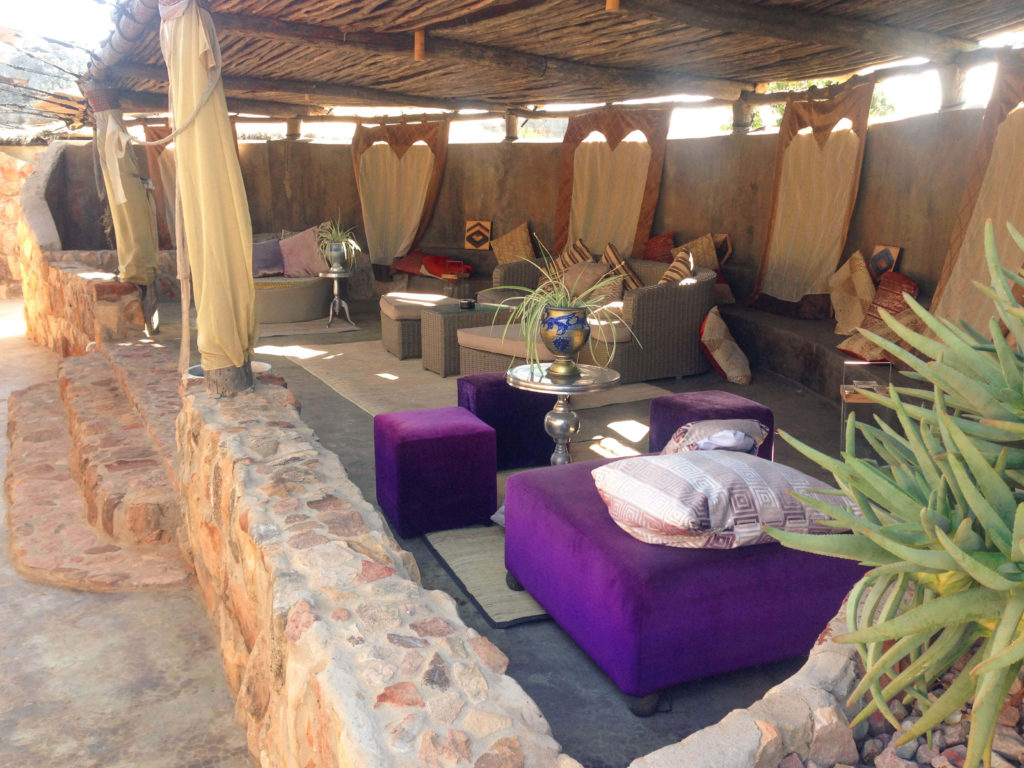 Daytime at Xancara
The next morning, at around 6:30 am, the light coming from the outside and the birds chirping waked me up. You see, the tent we were staying at had no real walls, it was all mosquito nets and curtains. Because of our late arrival I had not realised the "walls" were not but mosquito nets surrounding the tent.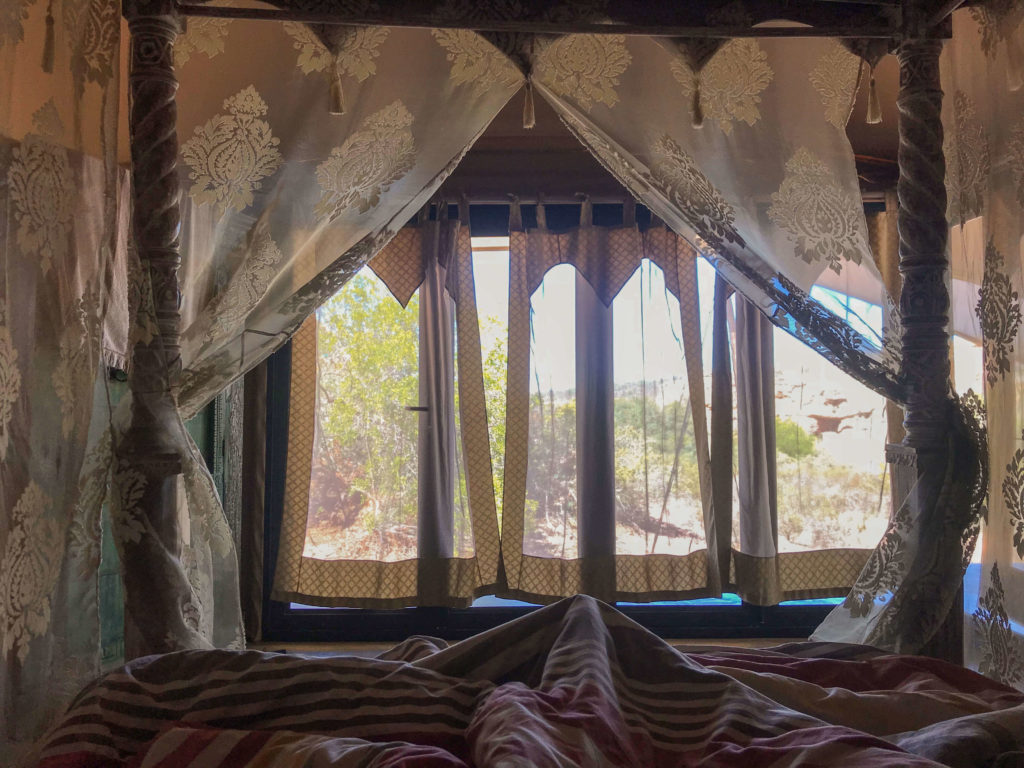 With daylight I could finally appreciate where we were at. Planet Xancara is built between rocks, using the shapes of the area to build the Lounge-dancefloor and pool area around it. The tents are located sparsely around, giving privacy to each guest and using nature's shapes to have a very interesting setting.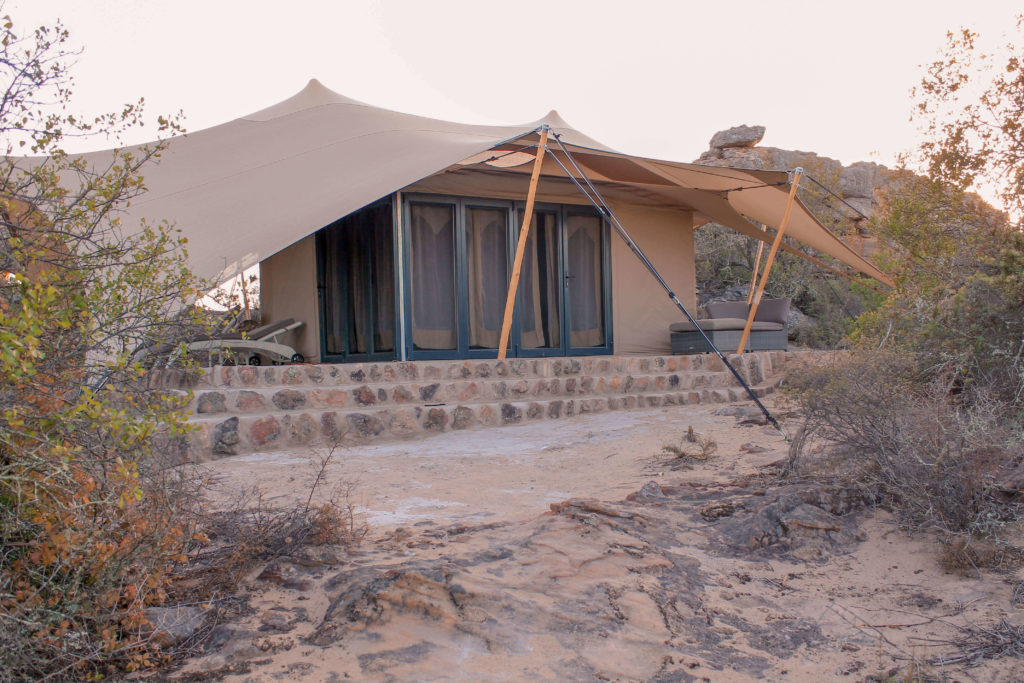 During our stay we had the chance to explore around. We were guided by Isaac to the
bushman paintings and even climbed the highest rock for sunset
. The food was delicious and we got to taste from oven-made Bolognese to crayfish.Our spacious tent included a double bed, two tables with lamps and a closet. Without a door to separate the bathroom area (only canvas and an open space) the wc was the only furniture in our bathroom.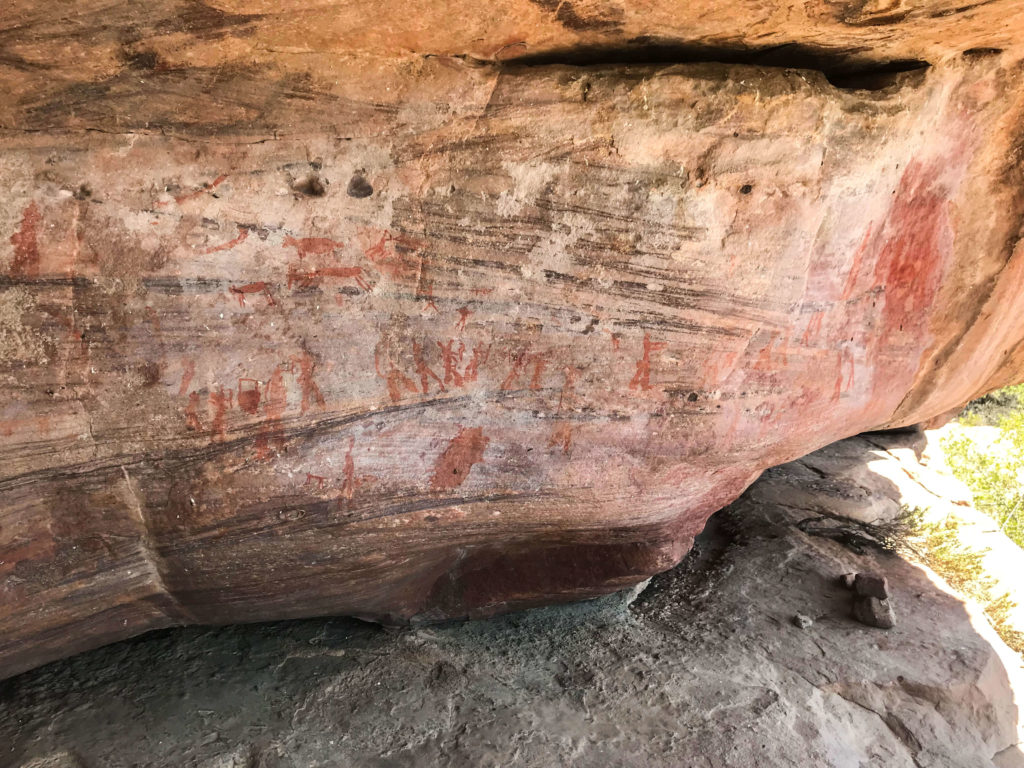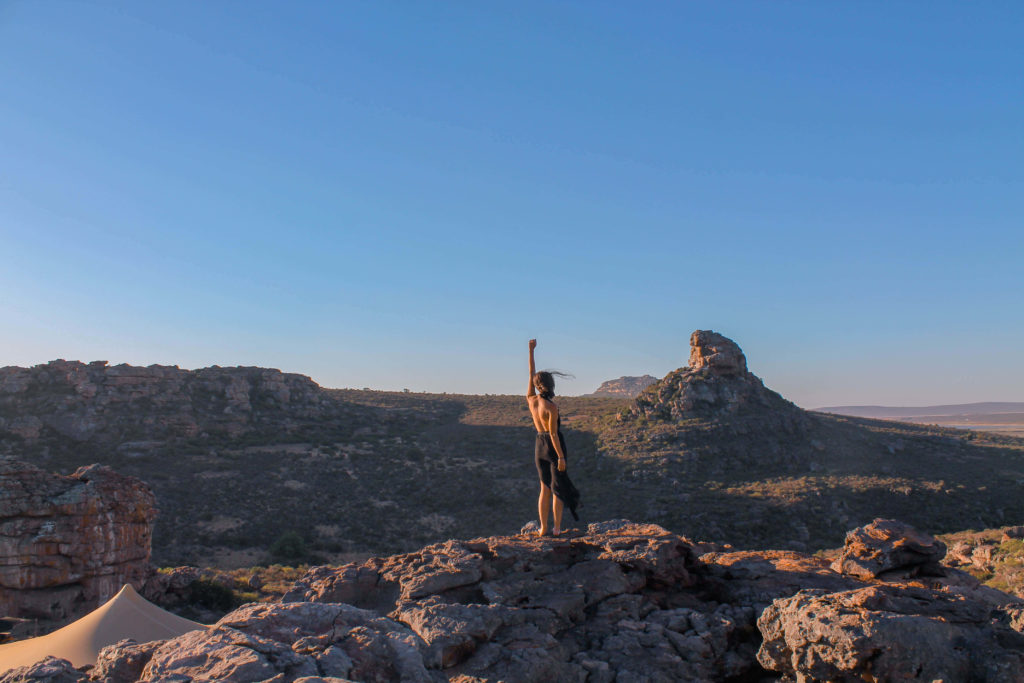 What I loved most
Planet Xancara is the definition of a place you never knew you needed and now you
can't stand the thought of having to leave
. It is so difficult to put into words how the chilled music during the day and the more animated techno at night made a group of strangers become friends, exchange stories and
dance with the stars
. But this is what we did.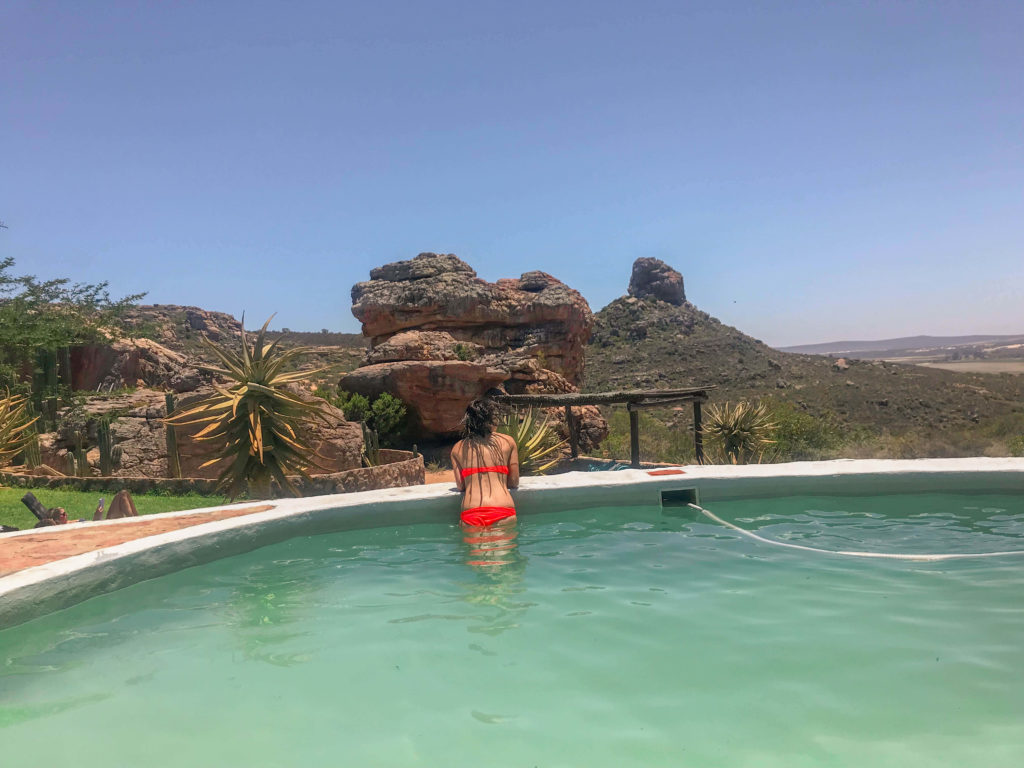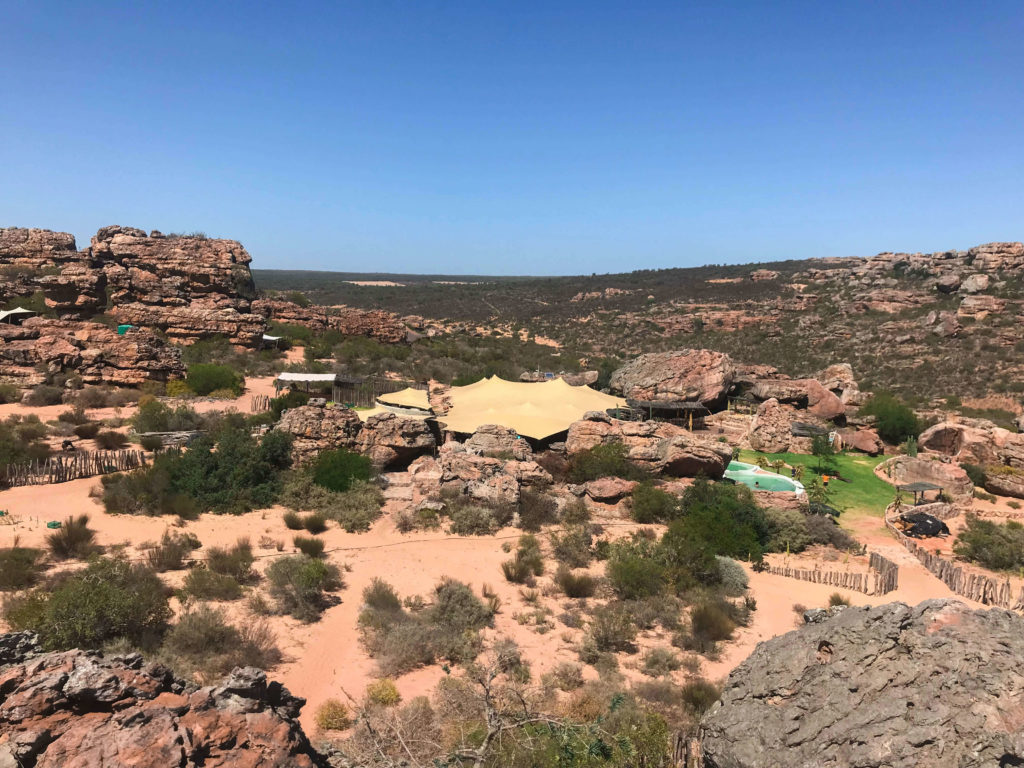 The weekend was spent reading, hiking, exploring and sleeping. There was a lot of reading. Oh! I almost forgot! I paid a little extra for a
massage that was so good it put me to sleep
.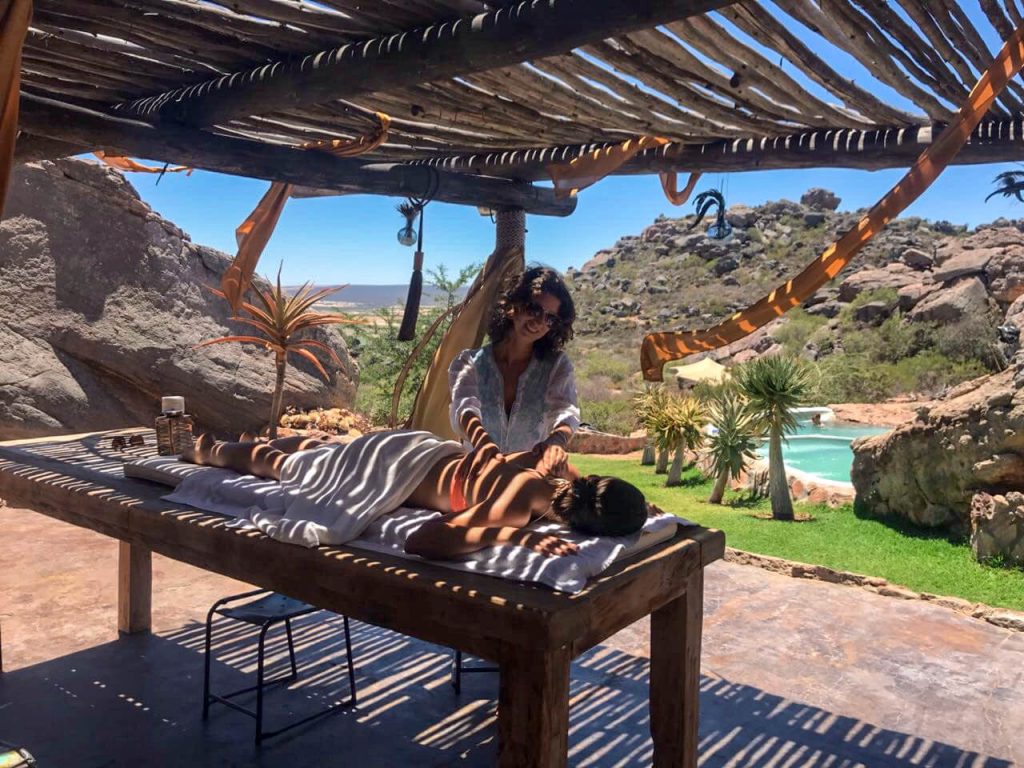 The verdict?
I know where I want to spend my next birthday!
No, seriously. It is an experience everyone should be able to have. To get out of the city on a Friday and come back relaxed and happy on a Sunday, with a feeling of accomplishment and I was just a guest there. If you and your friends are around Cape Town and looking for an out of this world weekend retreat, Planet Xancara is where you should be headed.
Planet Xancara is a magic place
. Tucked between rocks, with glamping tents, natural rock pools, outdoor showers and a stargazing bed.[columns] [span6]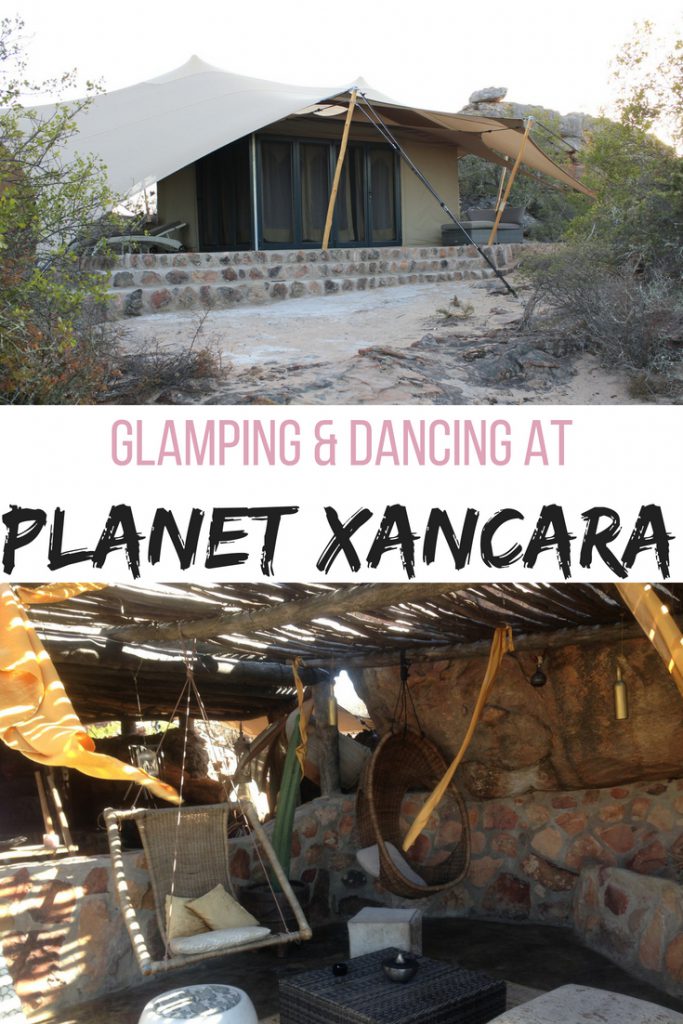 [/span6][span6]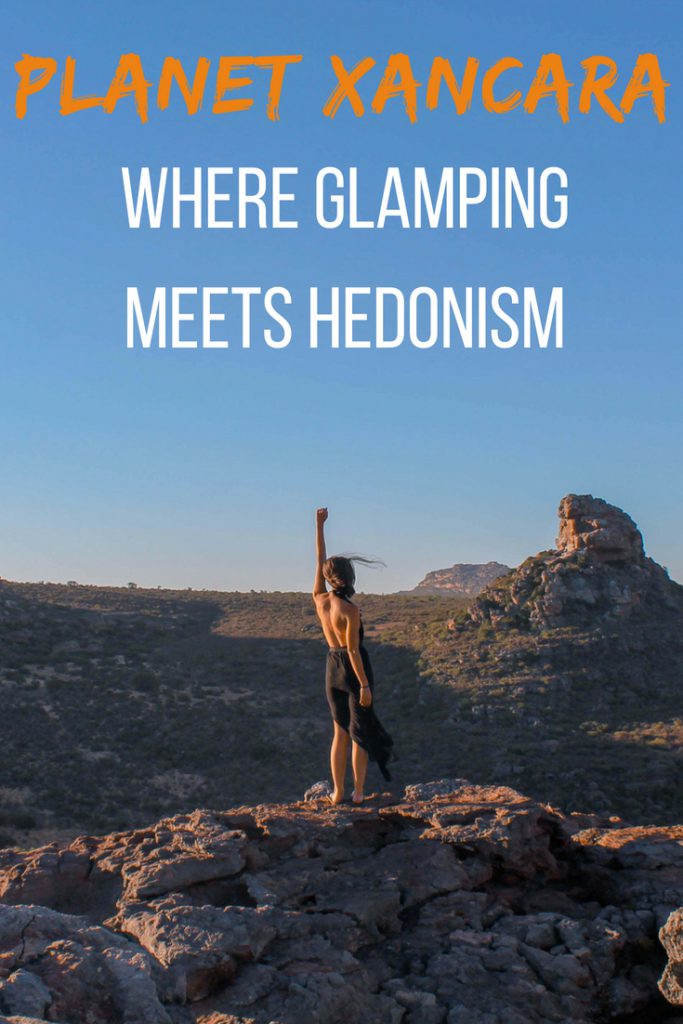 [/span6][/columns]