The Croatia trip didn't start really well. Due to missing buses and late ones we only had a few evening hours in Zadar. But moving on to sunny Split, we arrived by bus and stayed at the lovely Backpackers 1, close to the harbour, bus station & city centre. The staff was friendly and the rooms very cool decorated.
Beach day
When we got out of the backpackers on our first official full day in Croatia, we did the easiest. July in Croatia? That calls for a beach day. We googled the best 5 beaches in Split and visited two of them; only to stay at the second one.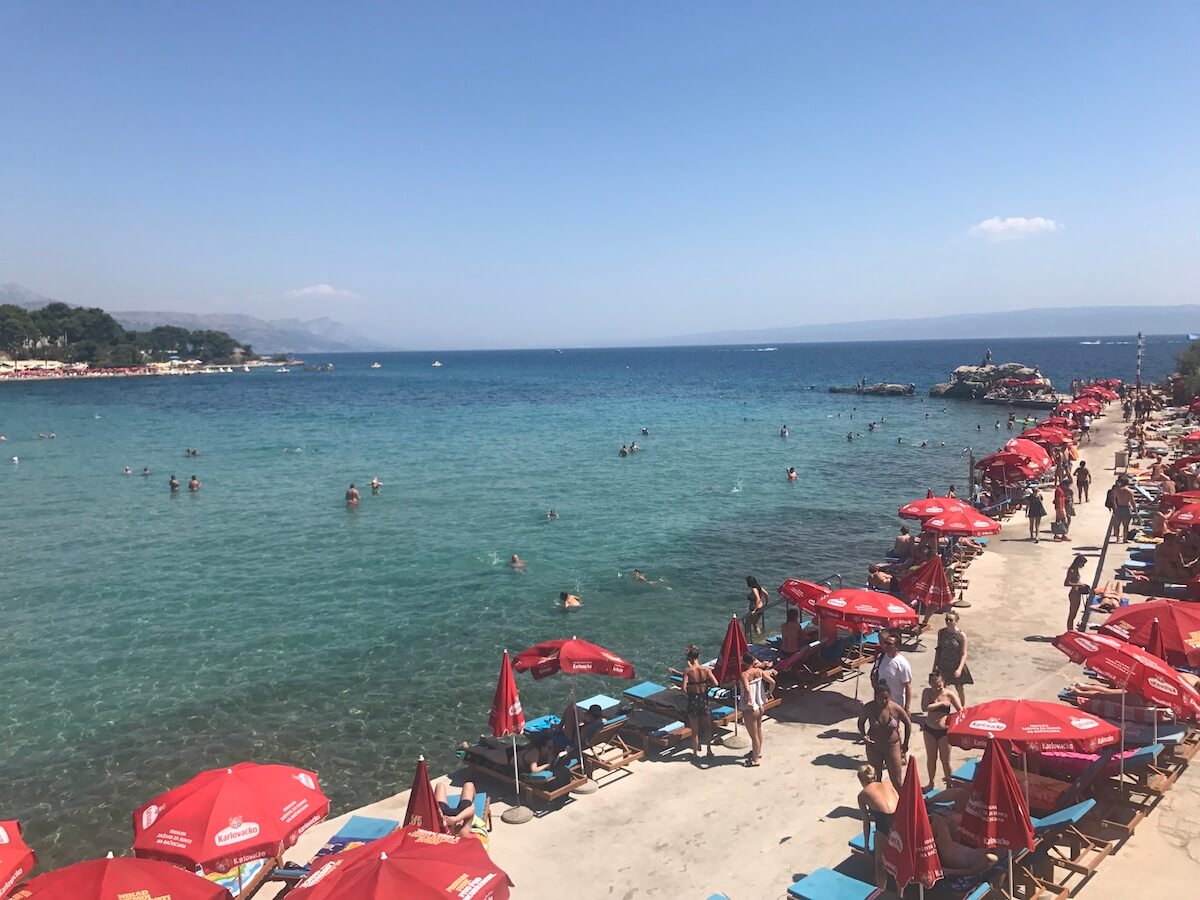 The winner was Bačvice beach. It is a sandy beach with tar and rocks on the laterals, making it easy for hammocks and towels. We found this area great as the Beach & Booze atmosphere bar was blasting music, was a nice place for a snack and a couple beers and, the best thing, they had lockers! You all have been at the beach with only one more friend, right? And taking turns to get in the water to keep an eye on your things is never fun enough. Being able to leave our clothes and essentials in the locker for less than a 100kn the entire day was a game changer.
Split's old town
With salty hair we walked back to the city to discover Split's old town. Diocletian, a roman emperor decided in 295AD to get a residence for his retirement. The location? What today is Split's old town. Nowadays all the palace area has different attractions and is pedestrian with bars, hotels and restaurants. Split's old town also makes the UNESCO world heritage list.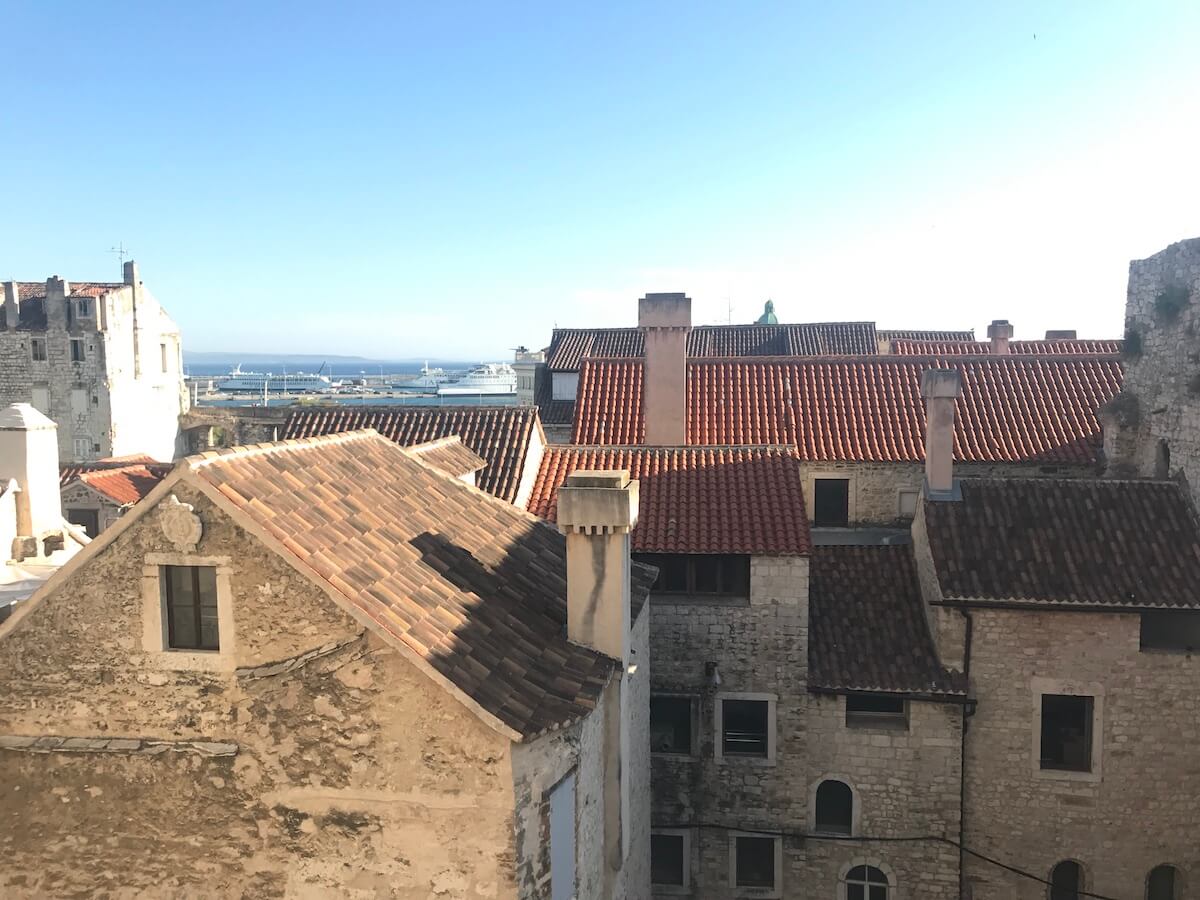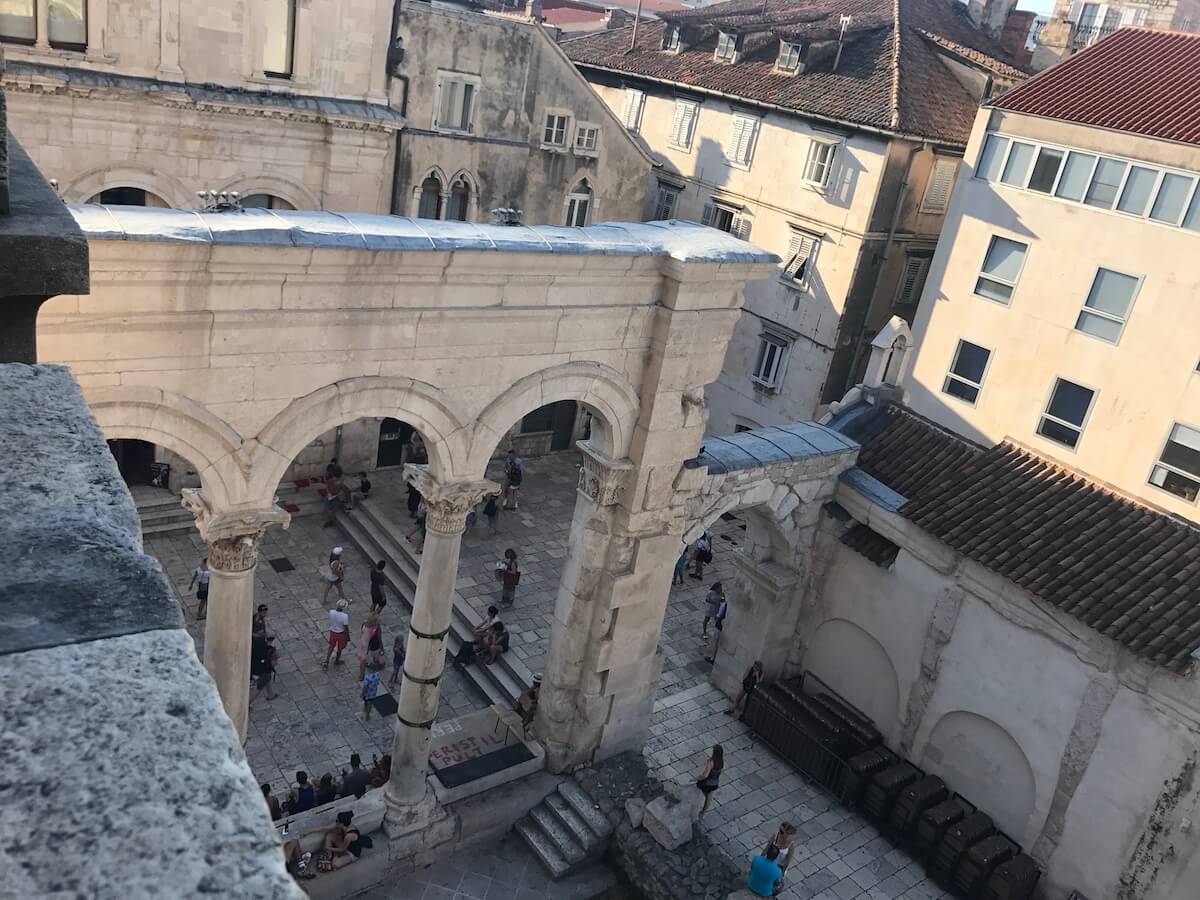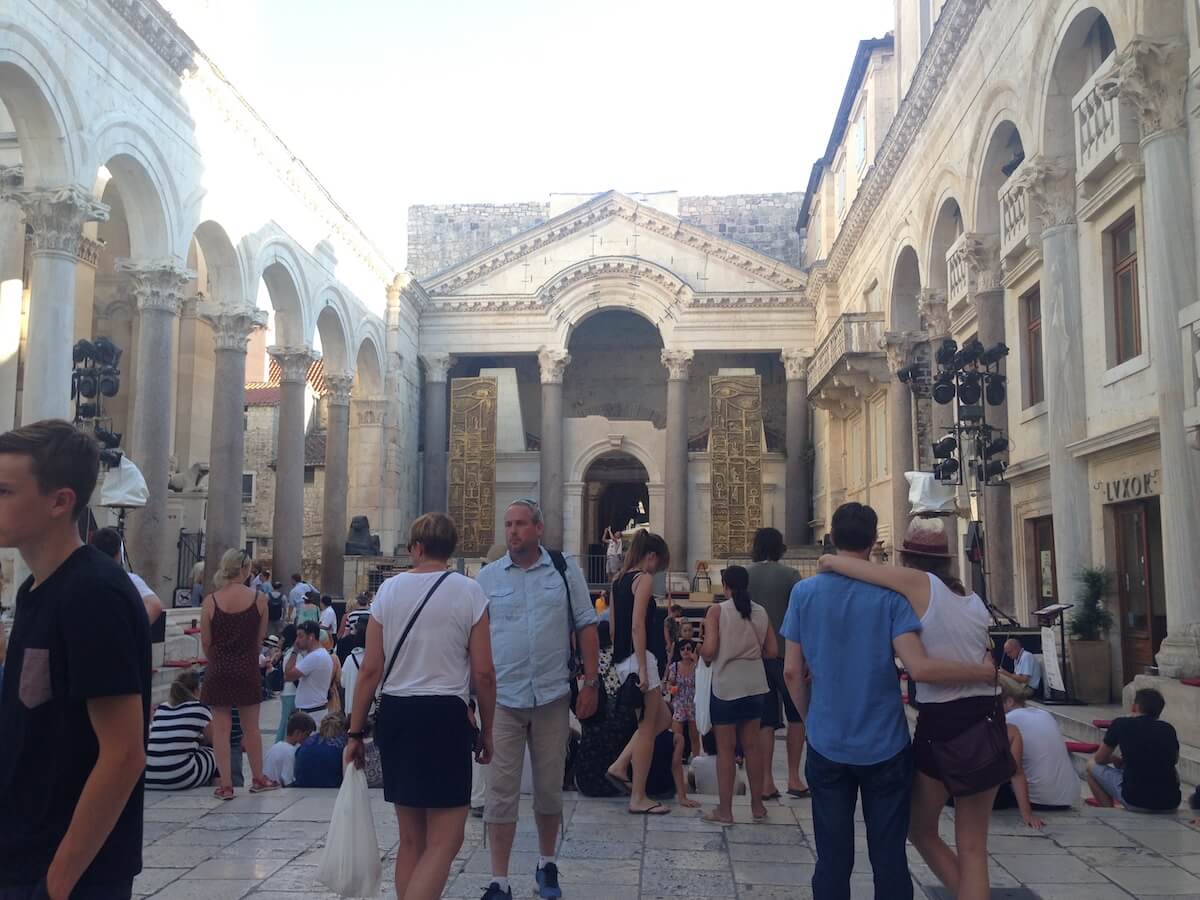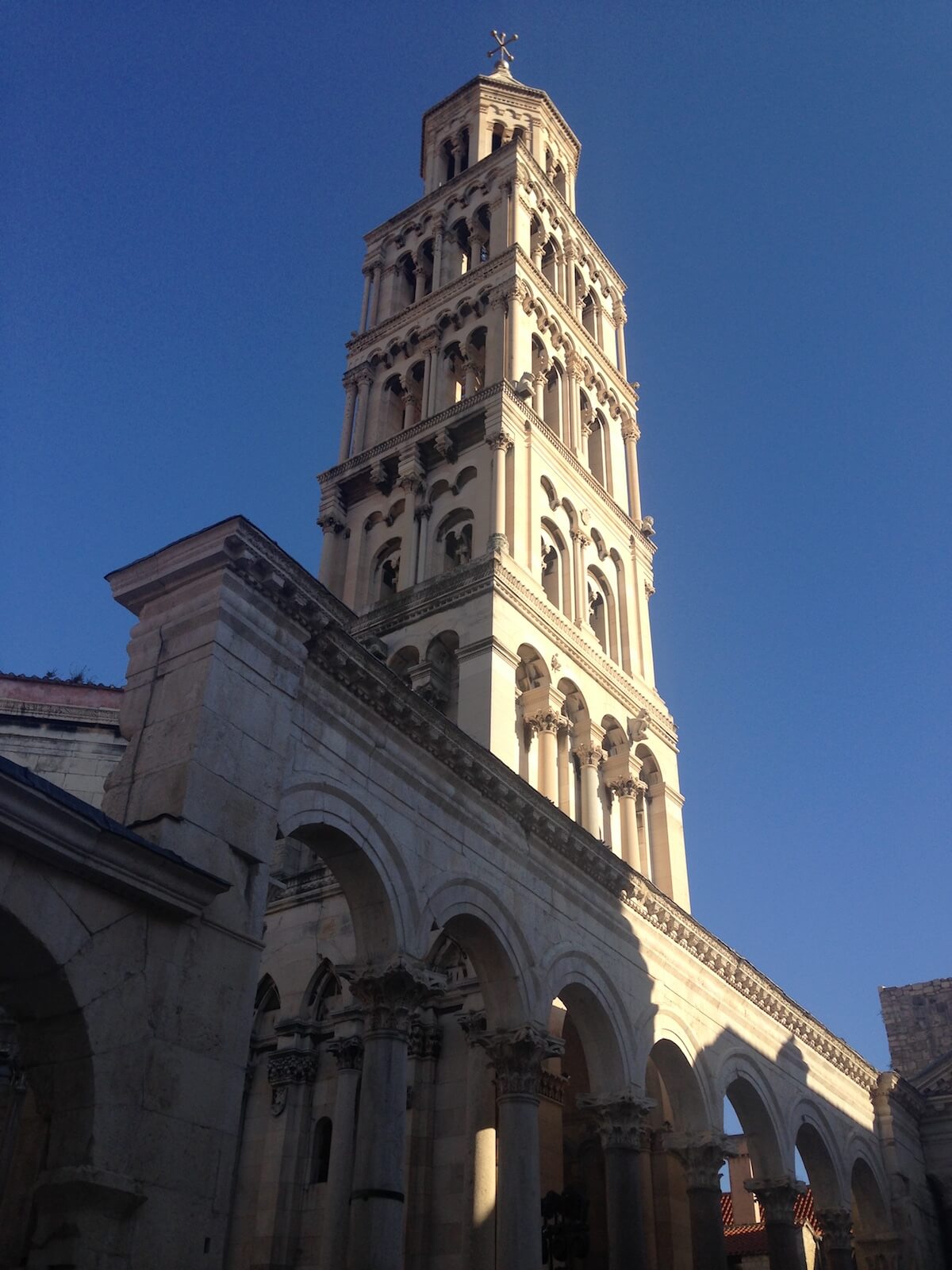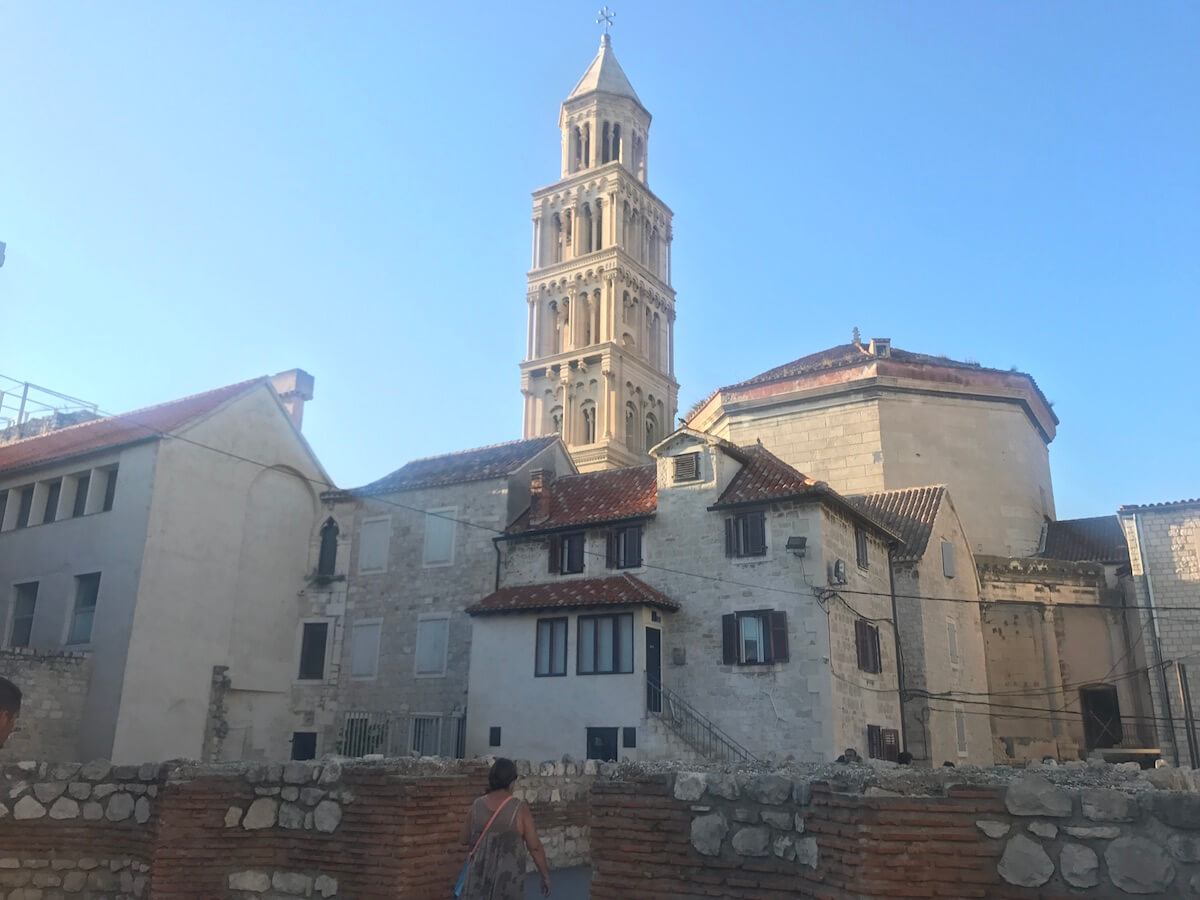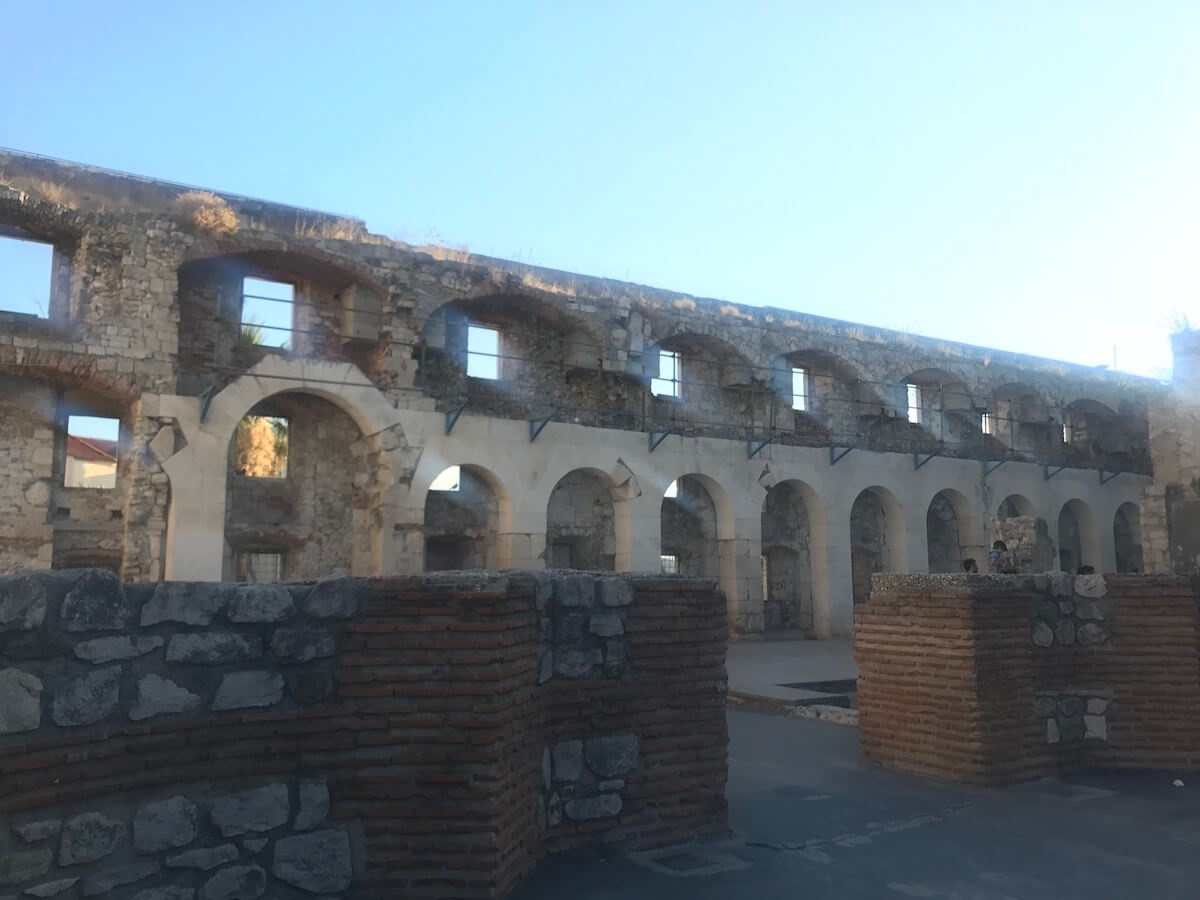 One of the better known locations inside the old town is the Perystile. Built as the central courtyard to entertain visitors, today entertains tourists. The Perystile also leads up to St. Domnius Cathedral. From the bell tower you can enjoy the views of the whole city.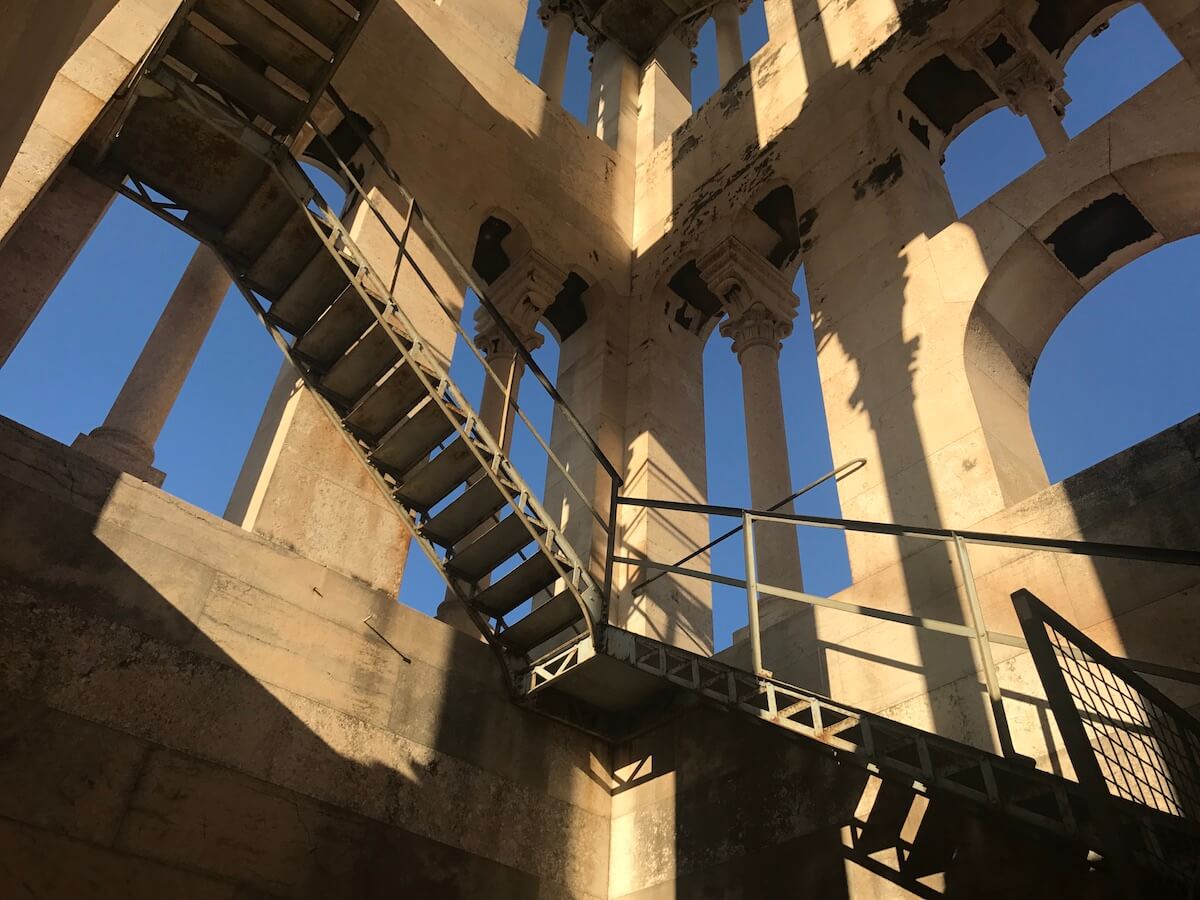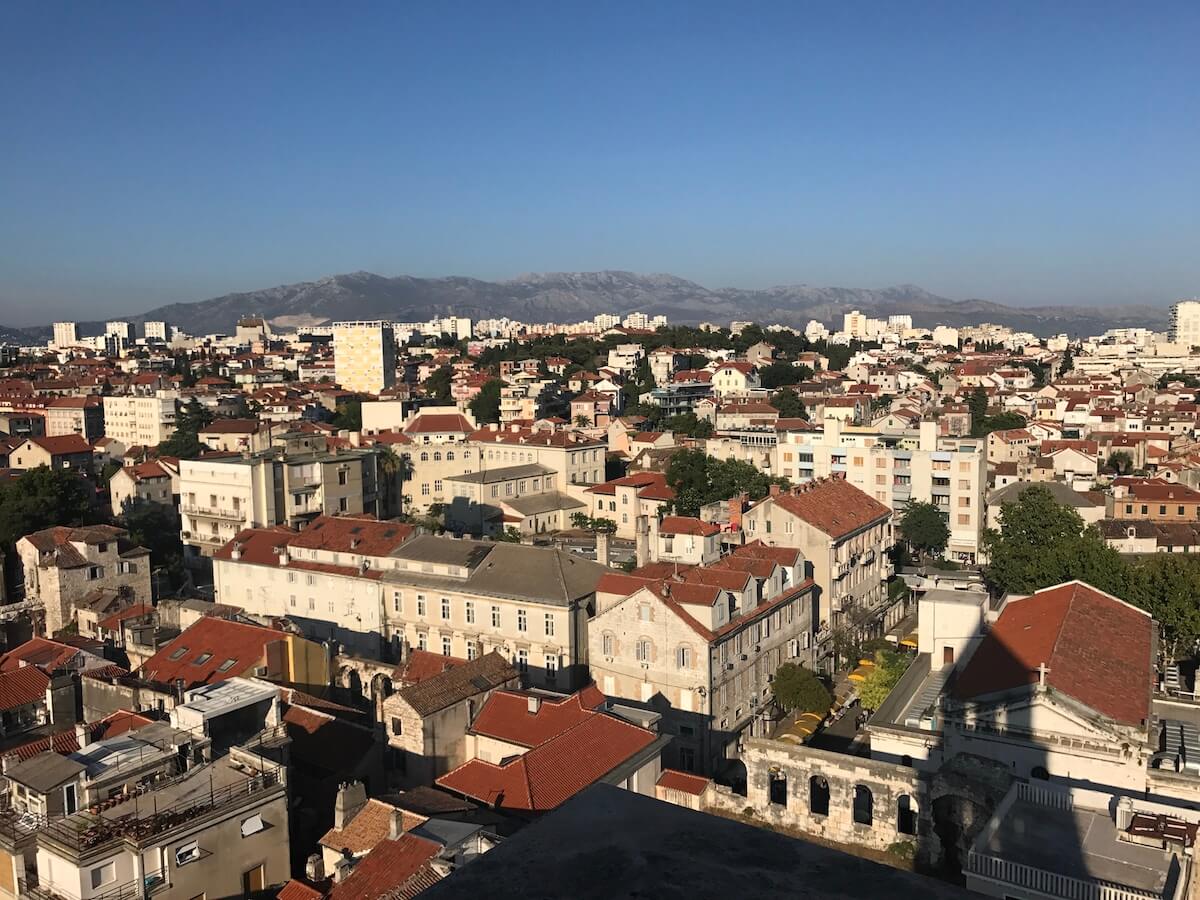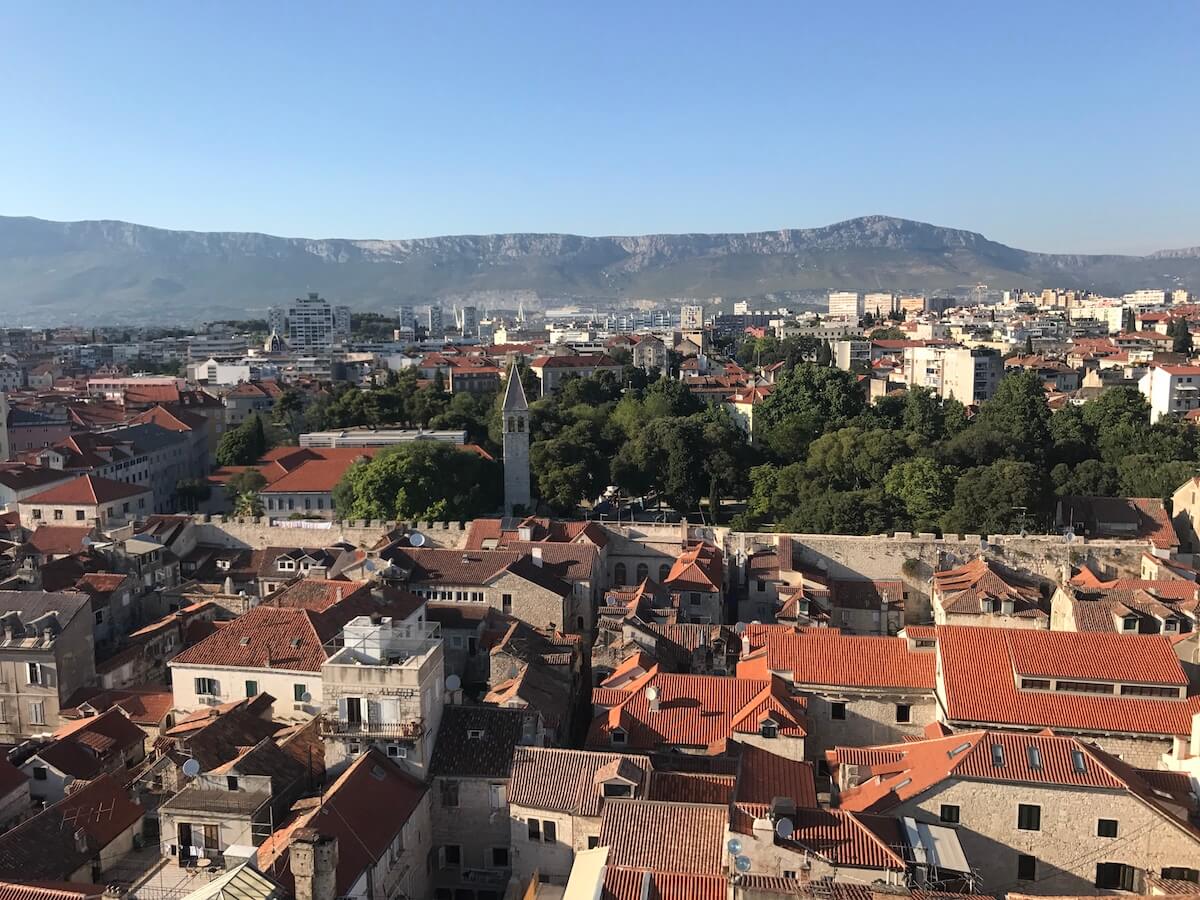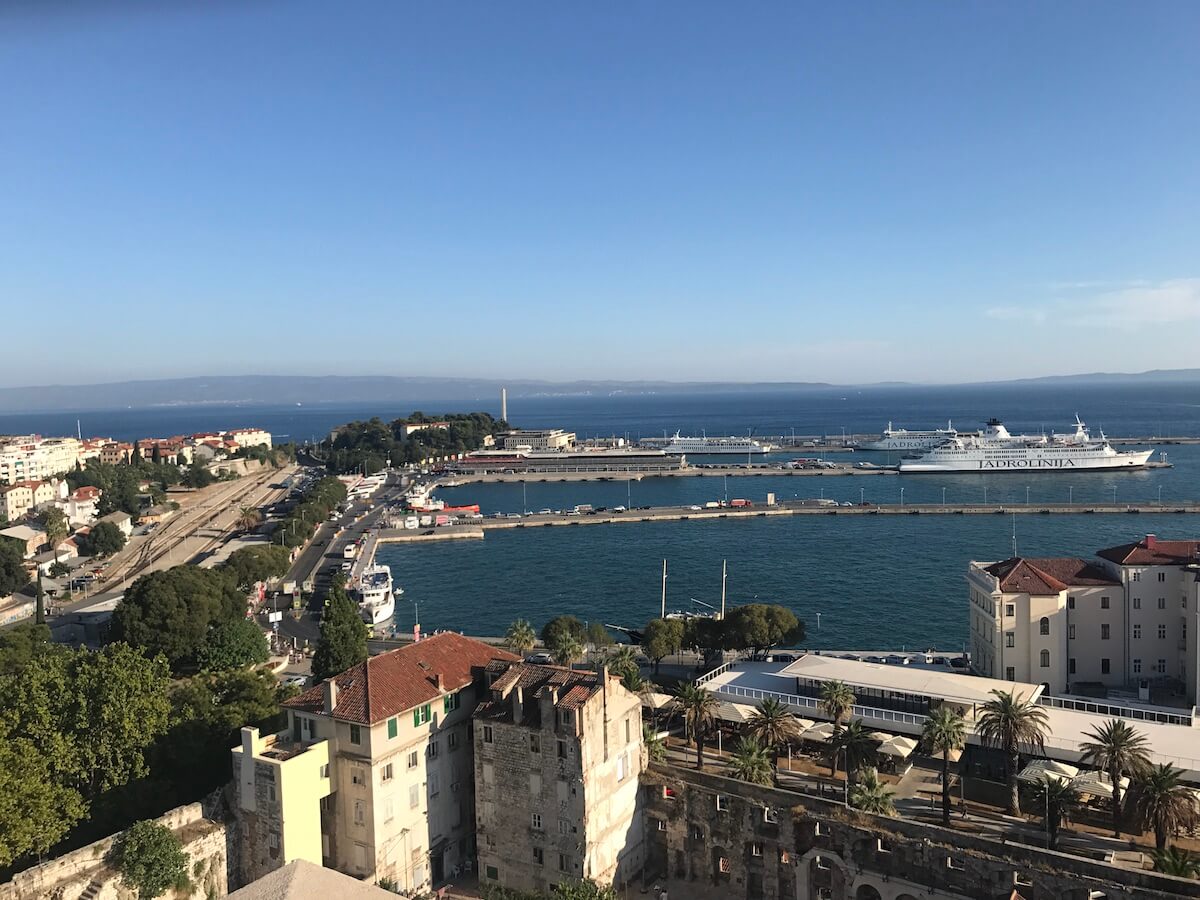 There are a lot of narrow streets to walk around the old town and are perfect to find a terrace for dinner.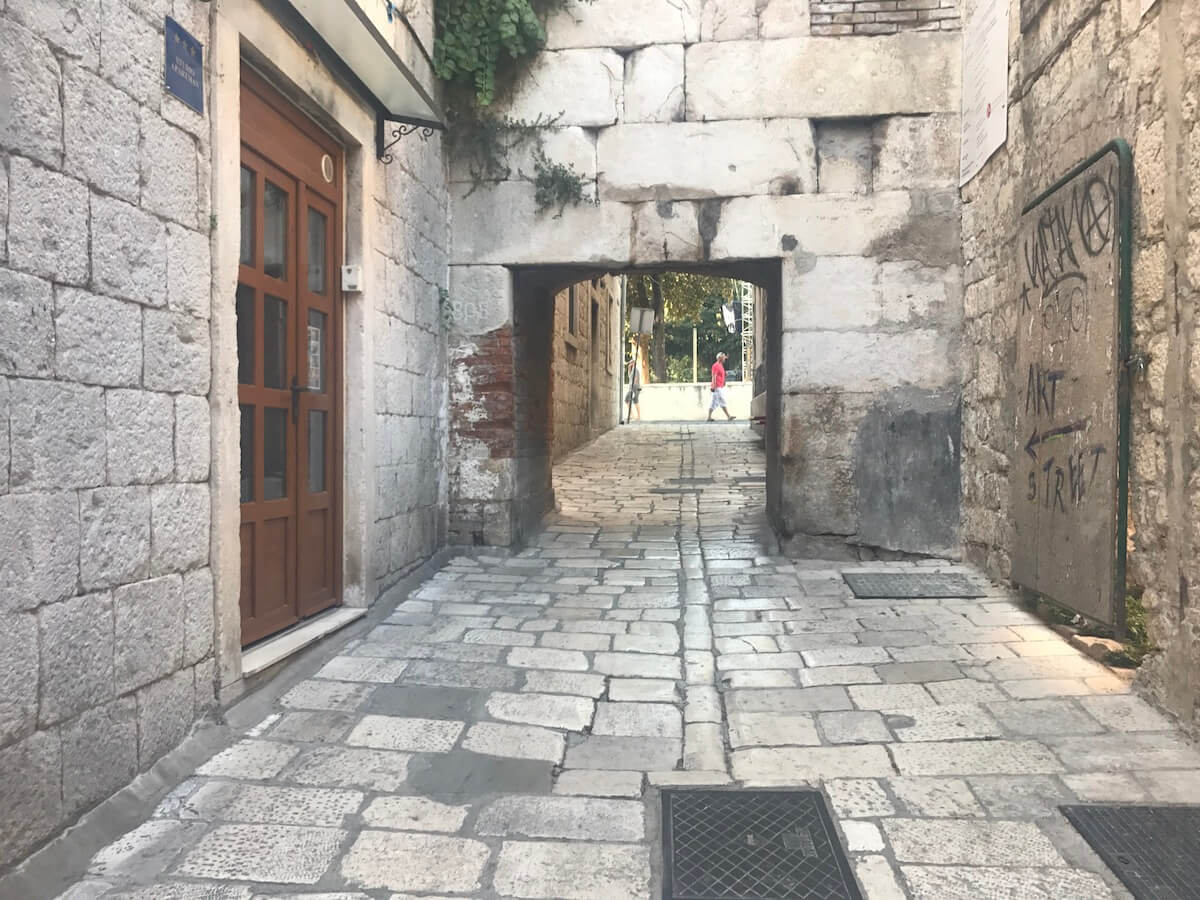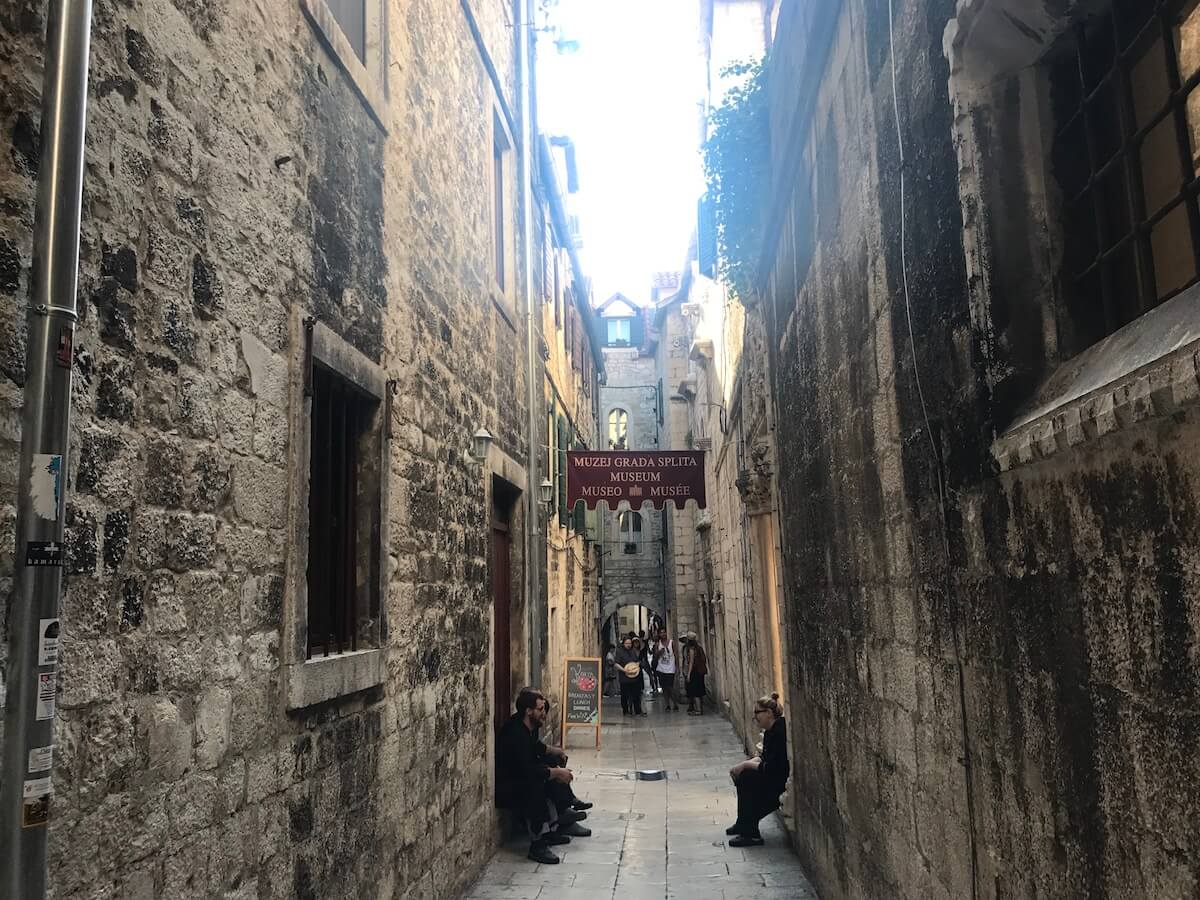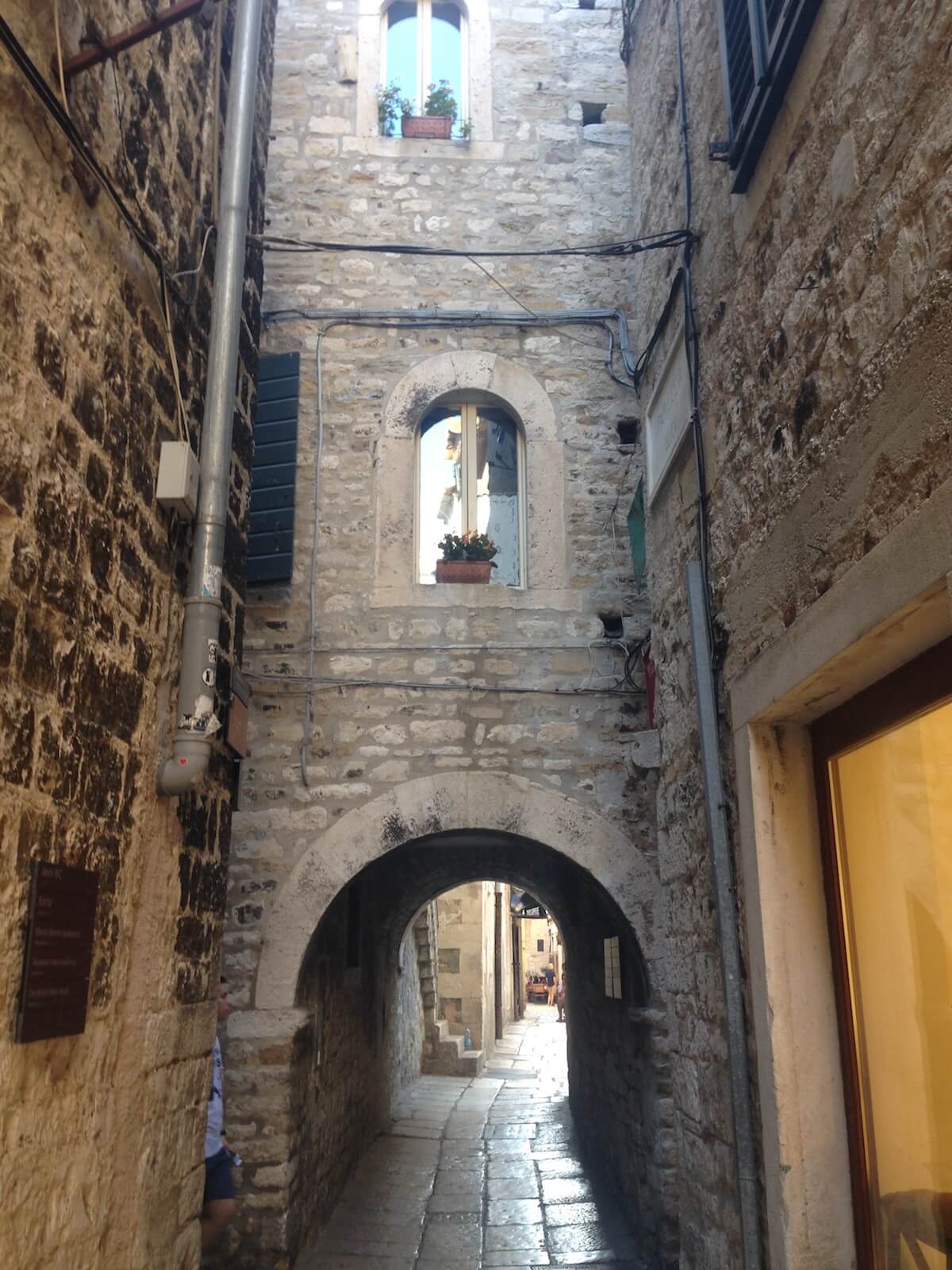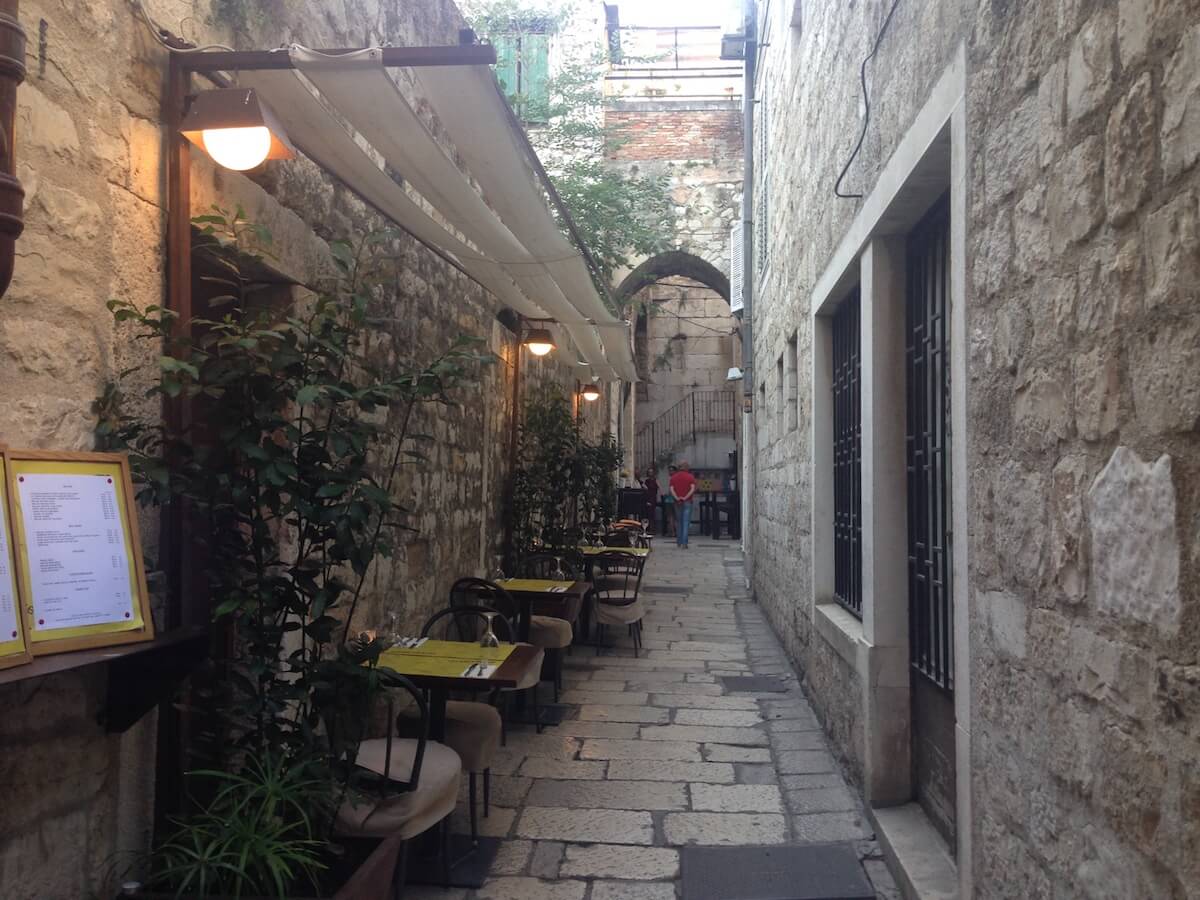 Arriving in Croatia after my Slovenia trip I knew the place would be more full of people, more tourists. And I'm not going to lie, it is a busy city, but didn't find it crowded. It's really beautiful and worth going to Split!
[columns] [span6]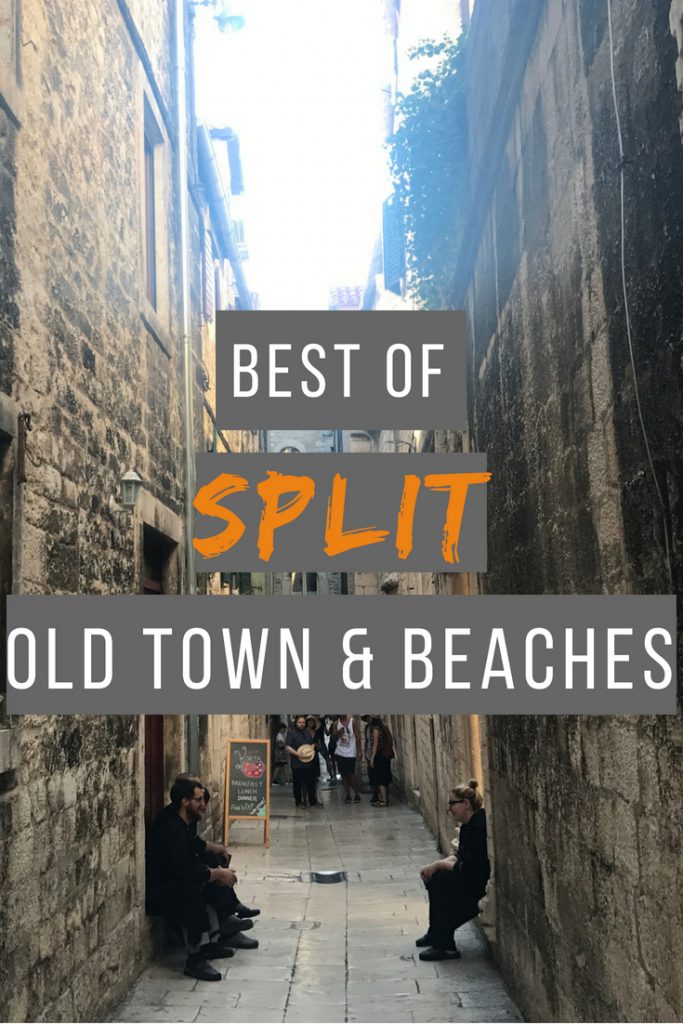 [/span6][span6]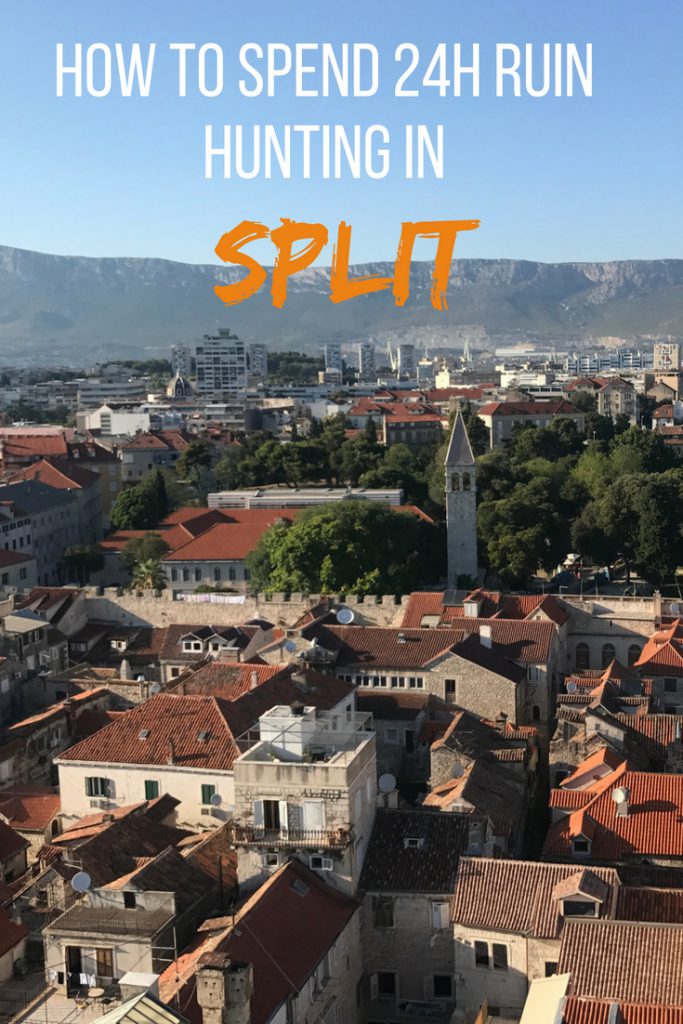 [/span6][/columns]