Imagine a crackling fire, campfire food, the soothing sound of crickets and falling asleep in all the comforts a cottage can provide. Welcome to Bush Buck Suite, in the Platbos Forest.
Located 2h30 from Cape Town this indigenous forest features different suites and camps for guests in in the Overberg area. I stayed at the Bush Buck Suite.
Quick facts:
Good for: small families, couples, friends
Starting from: 1050 ZAR per night (57€)
Location: Western Cape, South Africa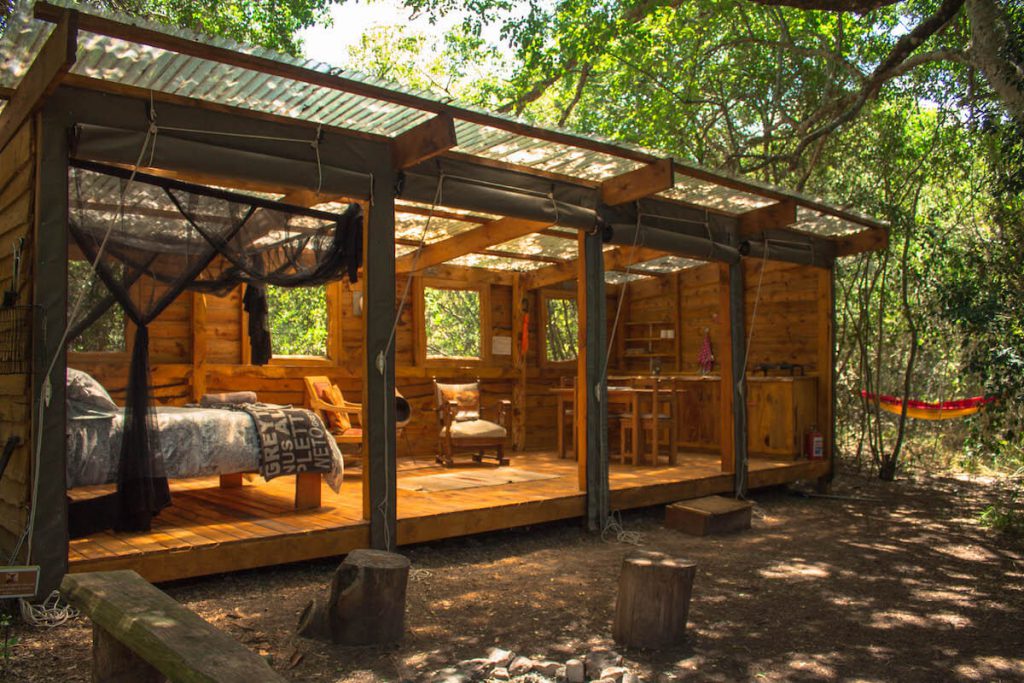 Bush Buck Suite
Tucked inside of the indigenous Platbos Forest, with trees that have been around for more than 1000 years, the Bush Buck suite is a cottage with one peculiarity: one of the walls is made of canvas.
You can literally roll it up and have no wall between you and the forest around you. The roof is see-through and allows for the light to illuminate the cabin always.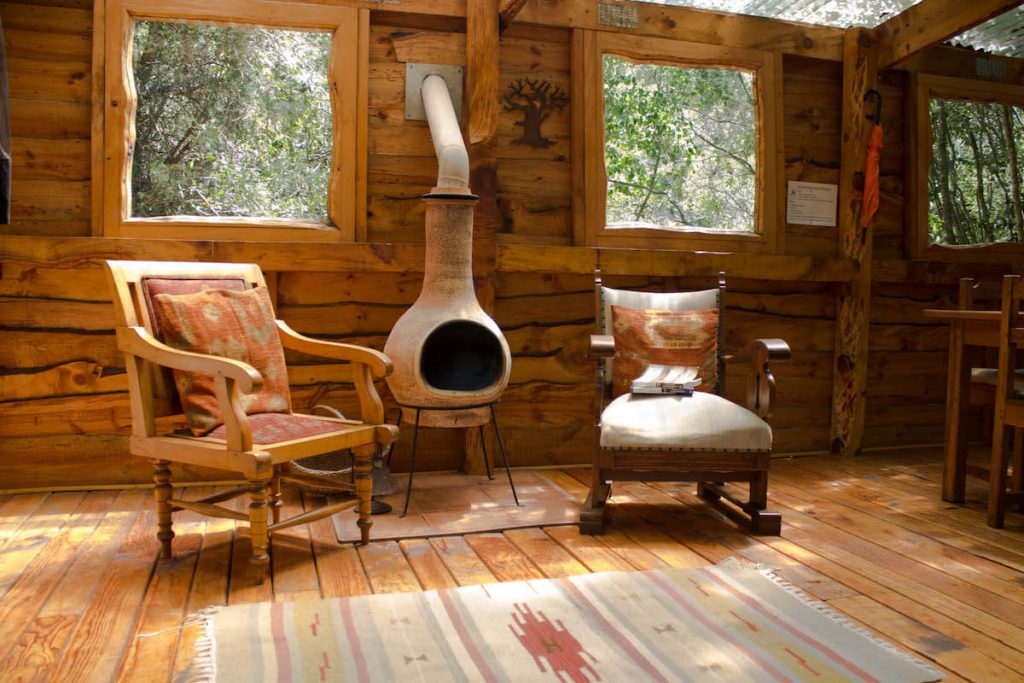 Inside Platbos Forest suite there's a canopy queen bed, an indoor fireplace with two chairs, the kitchenette with a gas stove and sufficient pots, pans and cutlery for two people. There is also a big kitchen table with chairs around it and camping chairs to use outside.
On the outside there are two benches surrounding the camp fire. They invoke a certain feeling of seclusion – having your own private space – just for you!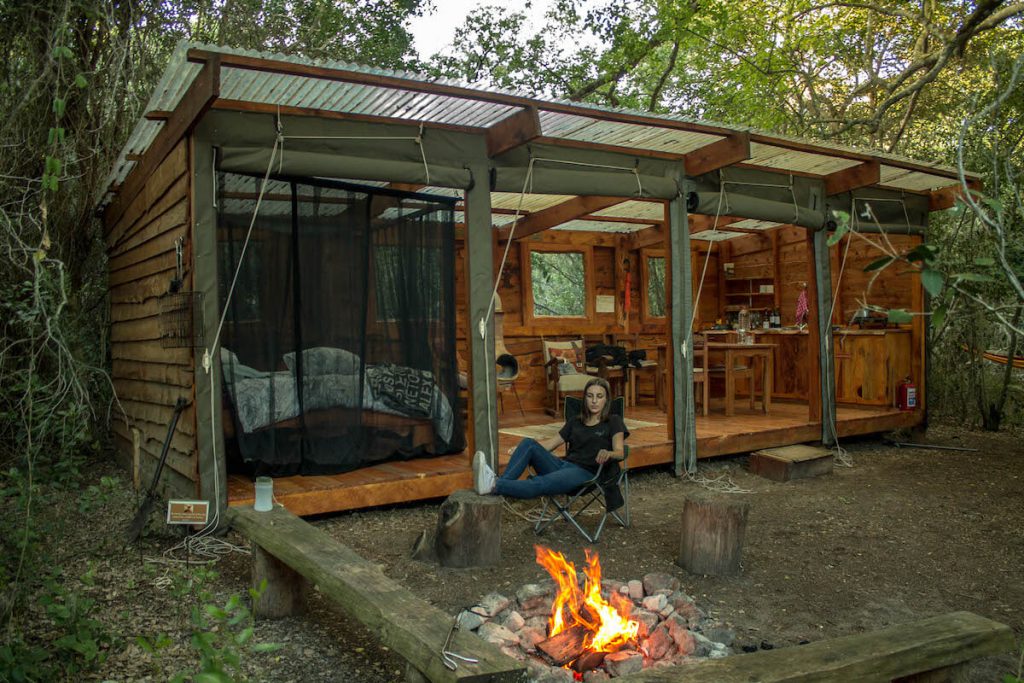 The cabin with the canvas rolled up achieves a perfect cabin-in-the-woods vibe connected with its surroundings.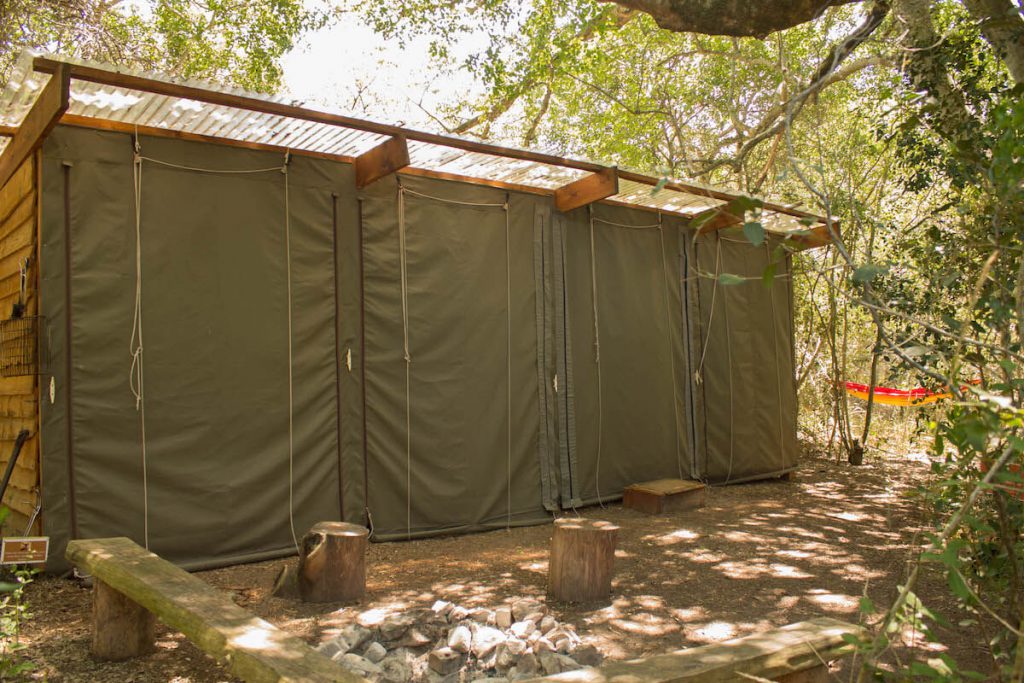 There is an outside bathroom, also with see-through roof. It has a flushing toilet and an outside shower that is warmed up by the "boiling donkey" next to it (you light a fire and it heats the water).
The suite does not have electricity so it is an ideal spot to catch up on reading material and go for a lazy walk in the forest paths surrounding the suite.
There are solar lanterns for your use, but I recommend bringing some more of your own lanterns if you feel like doing something after the sun has set as they don't provide much light.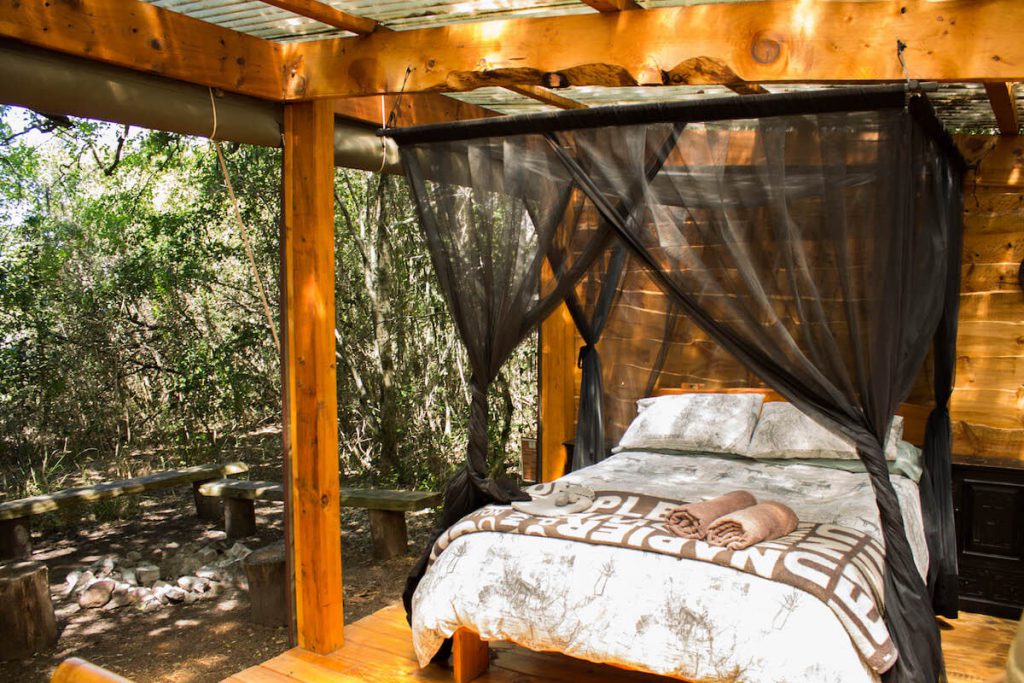 What's to love
Each suite or camping area is far away from the others. There is plenty of "feeling alone in the forest" which is in my opinion one of its biggest selling points. The wooden cabin is cosy and has everything necessary to make your stay comfortable.
The experience of sleeping in a comfy bed but being able to feel like you're in the middle of the forest. The soothing sound of crickets while drifting into sleep and the birds in the morning really make the whole stay wonderful.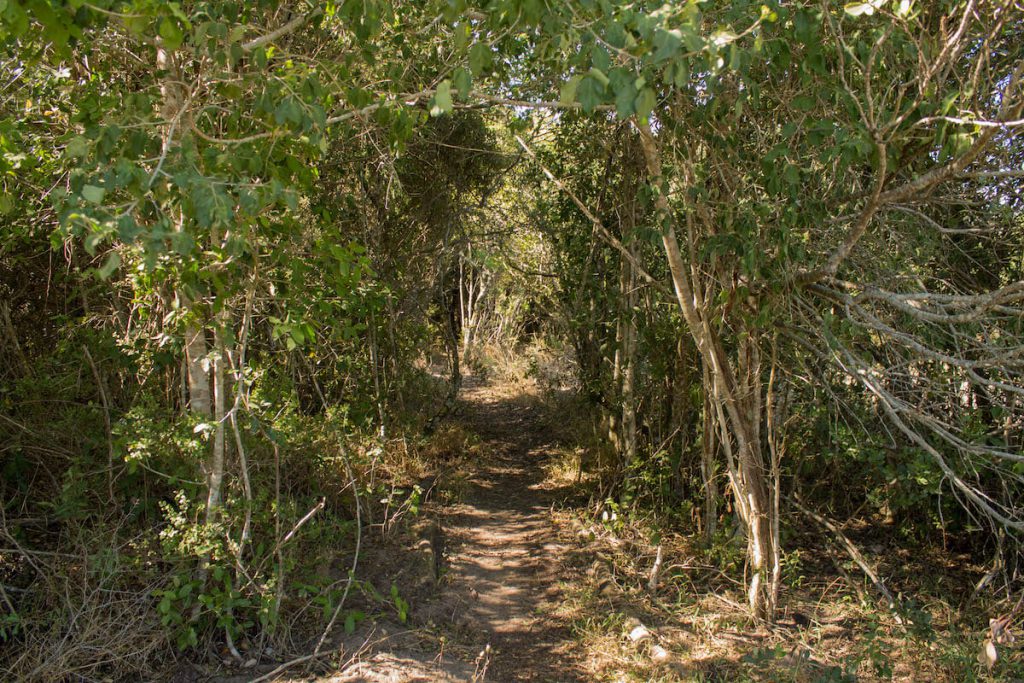 What could be improved
The suite is in the middle of the forest, but there is a little path that connects your suite (and every other) with one of the walking routes in the forest. There are signs stating private suites but when you arrive at the suite there is no way to lock it or keep your valuables safe.
I had my laptop and my camera with me and when I decided to go on a walk I felt safer taking them with me, just in case. It is a small inconvenience that would not change my overall experience but it is worth mentioning nonetheless.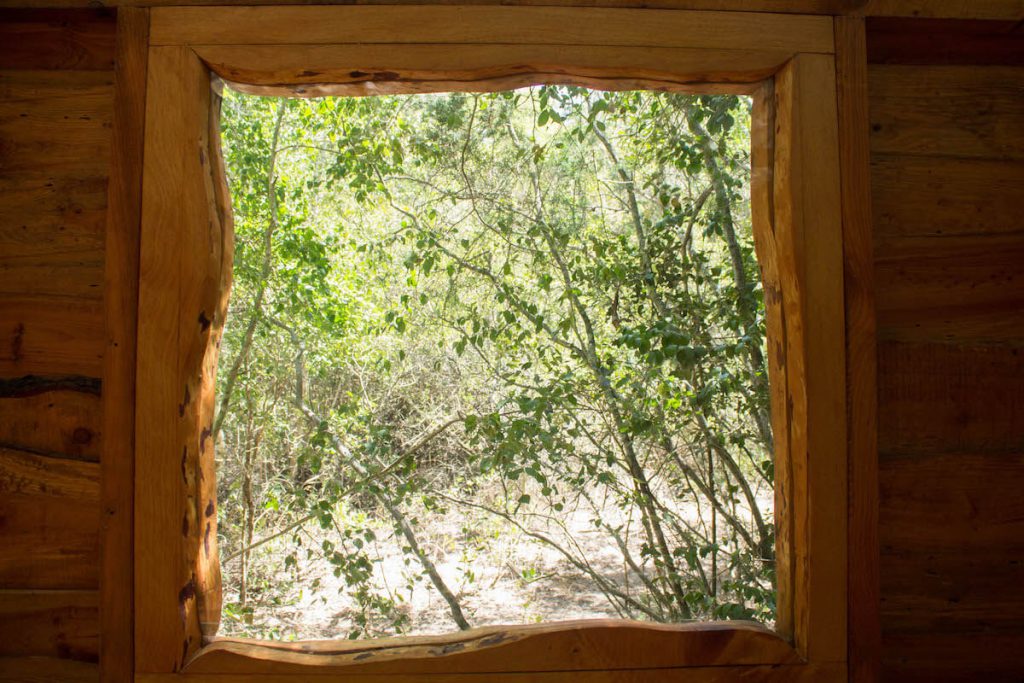 I would totally recommend Bush Buck Suite in the Platbos forest as a splendid getaway for a weekend close to Cape Town.
Do you want to go? Pin it for later!