Dubai is an ever-growing city in the Middle East with crazy skyscrapers and luxury around every corner. It is also a great add on to your trip by making use of a stopover. For this Stopover in Dubai 3 day itinerary I'll tell how you can add one more destination to your trip… for the same price!
Dubai is a big city, so knowing what to do and how to best divide your visits between each area will let you make the most out of your short stay in the city!
A stopover is a short stay over in a place during a longer journey to somewhere else (Cambridge dictionary). While travelling internationally a stopover is considered if spending more than 24h in the middle destination, whereas in domestic flights that is reduced to 4h. Anything below those hours respectively is considered a layover.
How to book a stopover in Dubai with Emirates
Emirates has its base in Dubai Airport, UAE. To book a stopover with Emirates you will have to enter your trip legs separately, like a multi-city trip. Let's say you are travelling from Cape Town to Barcelona via Dubai. If you did not want to stop you would just create a one-way itinerary Cape Town – Barcelona (and there would be a stop in Dubai for a connection flight).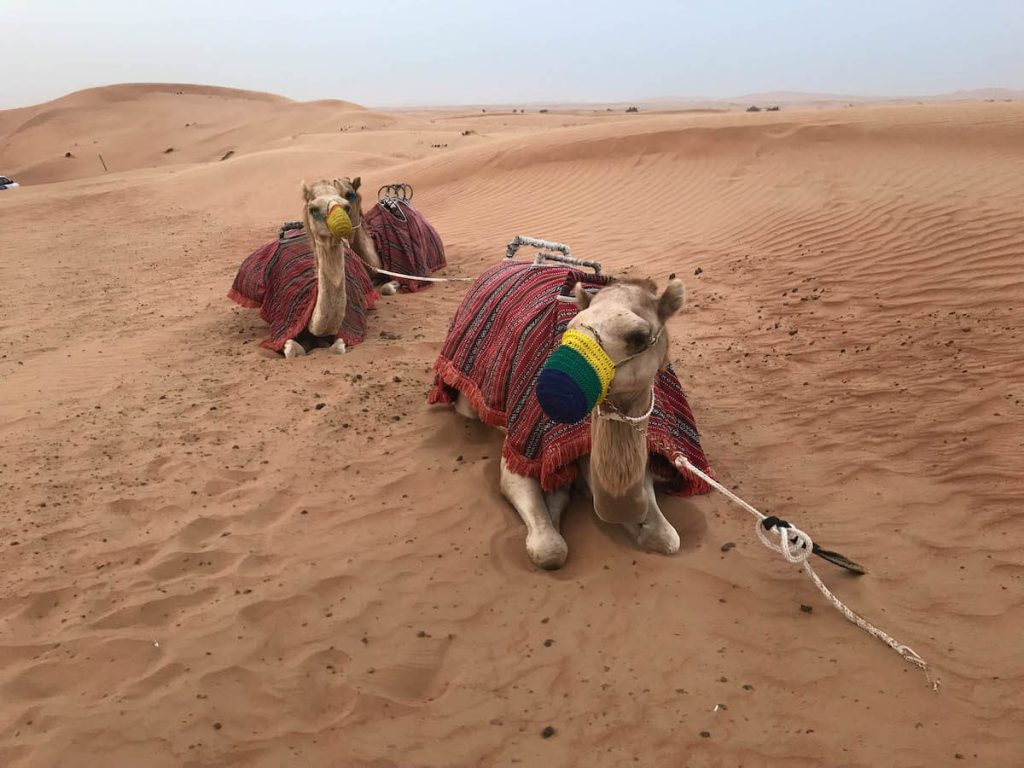 If you want to stop in Dubai for a 3 day stopover you will have to search for Cape Town Dubai on a certain date, Dubai to Barcelona on another date.
Attention: some years back you were supposed to book it normally and then message Emirates – this has now changed – just book it as different legs of your journey.
The price of the flight will depend on the chosen flight and date – you can move dates around to see if there is a cheaper one! If you have flexible dates check out the best time to go to Dubai before you make plans.
Note: before you book your Dubai stopover make sure to check if you need a visa!
Where to stay in Dubai during your stopover
MINI Zabeel house: This hotel is located near Al Seef by Dubai Creek. It is a modern and playful style with small rooms. All of them have wifi, tablet, tv and working desk. There are different bars and restaurants on-site and the reception staff speak both Arabic and English. There's a pool area and gym on one of the top floors and you can get free access to one of Dubai's waterparks, in March 2019 Wild Wadi Park was their partner. Prices start from 64 EUR for a double room.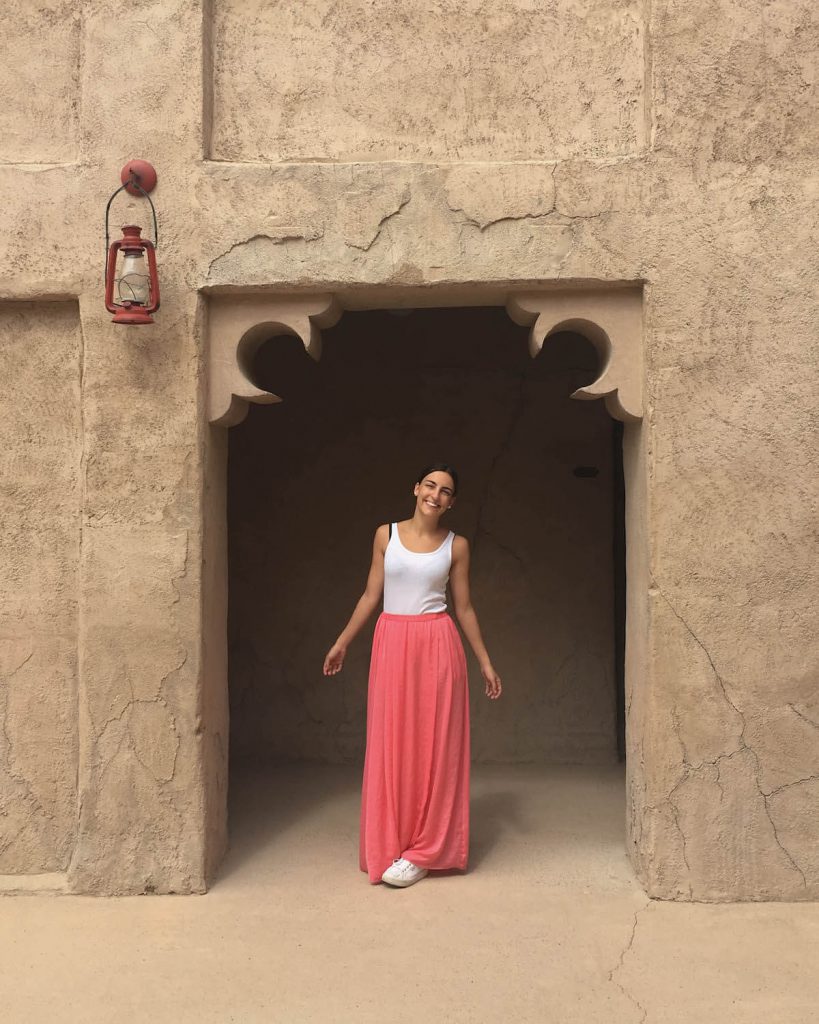 It worked out cheaper to pick this hotel and have the waterpark entrance for free than picking a hostel and paying for the water park entrance – and on top of that I cannot recommend the hotel more!
How to move around Dubai
The most convenient and cheap way to move around Dubai is by public transport, specifically the metro and tram. The metro covers most of the tourist areas with direct stops at certain landmarks, so getting to these Dubai stopover attractions won't be hard. Some others might require a bit of walking or taking a bus.
The metro fares depend on the area you're in and the distance travelled. You can buy "Nol" cards (the red one is the one for tourists or short term) and buy trips. We found that paying for a full day fare worked out better for the number of trips we took most days.
The tram has a set price no matter how long you travel for and this makes it one of the cheapest modes of transport in the city.
Stopover in Dubai 3 day itinerary
The famous city of Dubai has been gaining traction as a destination in the past few years. During the stopover there I really enjoyed how different it felt from everything I had visited before. After hearing so many different opinions I was glad I could experience it for myself. My first thought of the city: "It's enormous!"
Trip map created with
Wanderlog
, a road trip planner
Before you visit Dubai on a stopover you must do your research for activities you'd like to try out. For that I recommend doing a comparison of the Dubai Unlimited, Dubai Select and Dubai Flexi attraction passes.
They offer similar activities but you should pick the one that makes more sense in terms of your time in the city and the number of activities you want to do. We picked Dubai Select because it offered a competitive price for 3 activities. I checked the price of those activities if booked separately and the price was higher – hence why I went for the card.
Arrival
Most flights will arrive late in the evening or at night. That's perfect to get a night of sleep and start the itinerary. If your flight arrives early morning you can check-in and get on with the visiting.
Day 1 of Stopover in Dubai
Enjoy the first morning at Wild Wadi water park. We spent the first hours playing (I love theme/water parks SO much!). From the park you can see the Burj Al Arab, the sail-looking "only 7* hotel in the world". There is a beach called Jumeirah Beach if you want a better view of the hotel and haven't had enough water yet!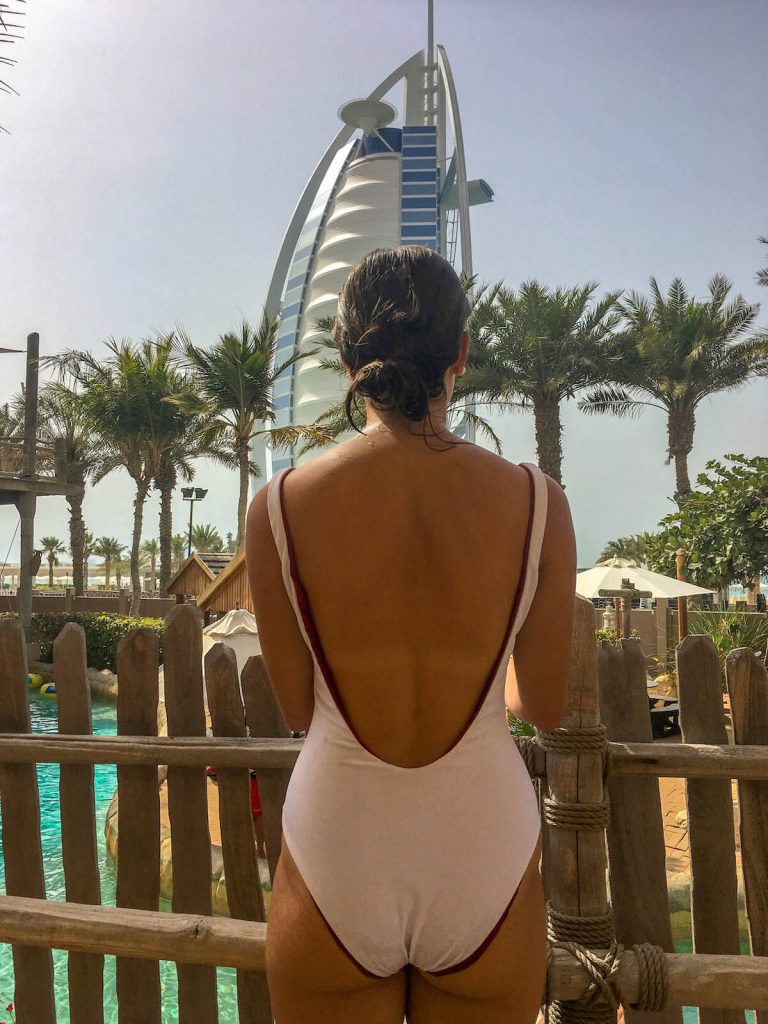 Your next stop will be the famous 'The Palm', a man made sand island that looks like a palm from the air. You can access the palm by monorail. The last stop is Atlantis Hotel, where you can find another water park and an aquarium among other activities. It looks like a mall before you enter the actual hotel, a lot of people go there just to see it!
With the Dubai card, you can enter the aquarium if you are interested. Going there if you don't want to go to the water park or aquarium is interesting enough (you'll get to visit the mall under the hotel) but it's not really worth it in my opinion – better to plan so that you do an activity there!
From there you want to go to Dubai Marina, the neighbourhood with skyscrapers and impossibly shaped towers. I was blown away by how small that area made me feel – every building around you is at least 60 stories tall! Walk around and explore at your own pace. When you are ready to relax, head to JBR beach for sunset.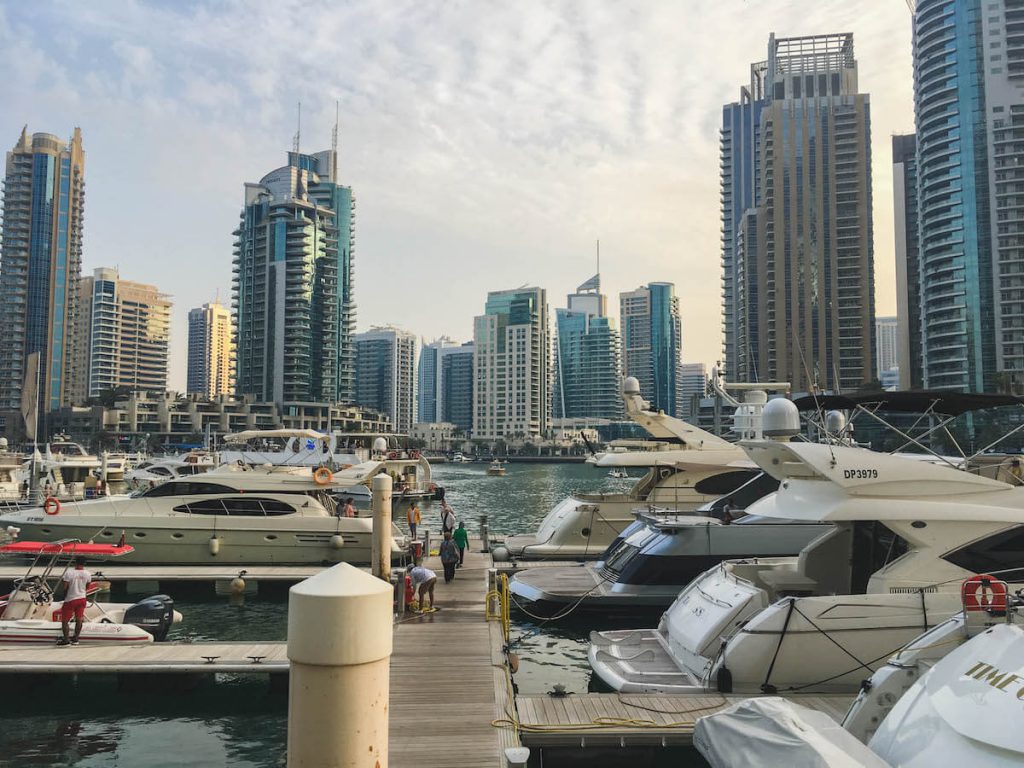 There are countless shops, stalls and a main road full of expensive cars. I recommend walking around the promenade and beach but when you are hungry you should go one or two streets back – the prices are much better when you are not on the beach itself!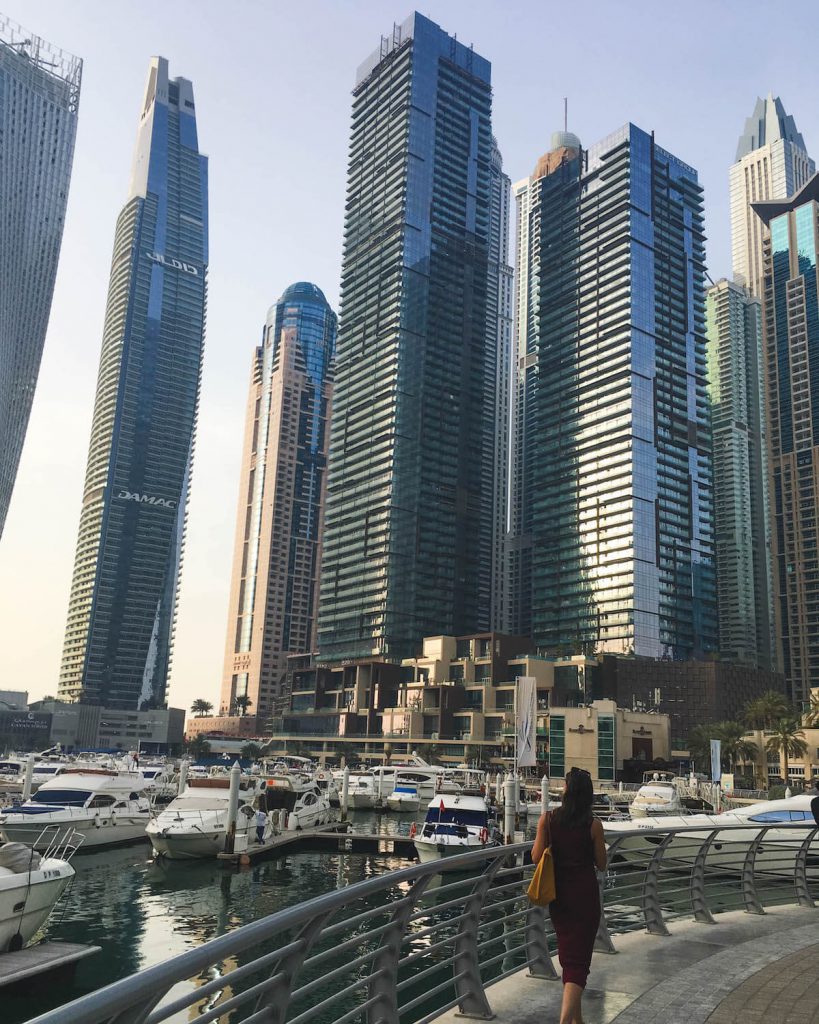 Day 2 of stopover in Dubai
This day was possibly my favourite in Dubai! Time to explore the old town and desert.
Everywhere you need to visit to explore the old town! If your stopover itinerary day 2 falls on a Friday you might want to alter the order of days, as markets and souks open late on Fridays due to weekend starting!
Old Town DIY itinerary in Dubai
Start your day going to green line metro station Al Ras, the closest station to all the souks and markets. The first stop will be the Gold Souk where, as the name suggests, you can find gold traders and jewellery shops. There is a Guinness world record holder there for the heaviest gold ring.
You want to leave through the shop's nearest exit and walk approx. 5 min to Deira Grand Souk with it's typical Arabian smells. This souk is known as the spice souk since you can buy herbs and spices there mixed with some textiles and of course tourist souvenirs.
Beside Deira Grand Souk you will find Dubai's Creek, a very important part of Dubai's history as it was used for fishing (it's a saltwater creek). Nowadays there are modern boats available to cross but locals and tourists alike get on the Abra, the old wooden boats. They cost only 1 Dirham to cross the creek. Ask to go to the other side, Bur Dubai abra station.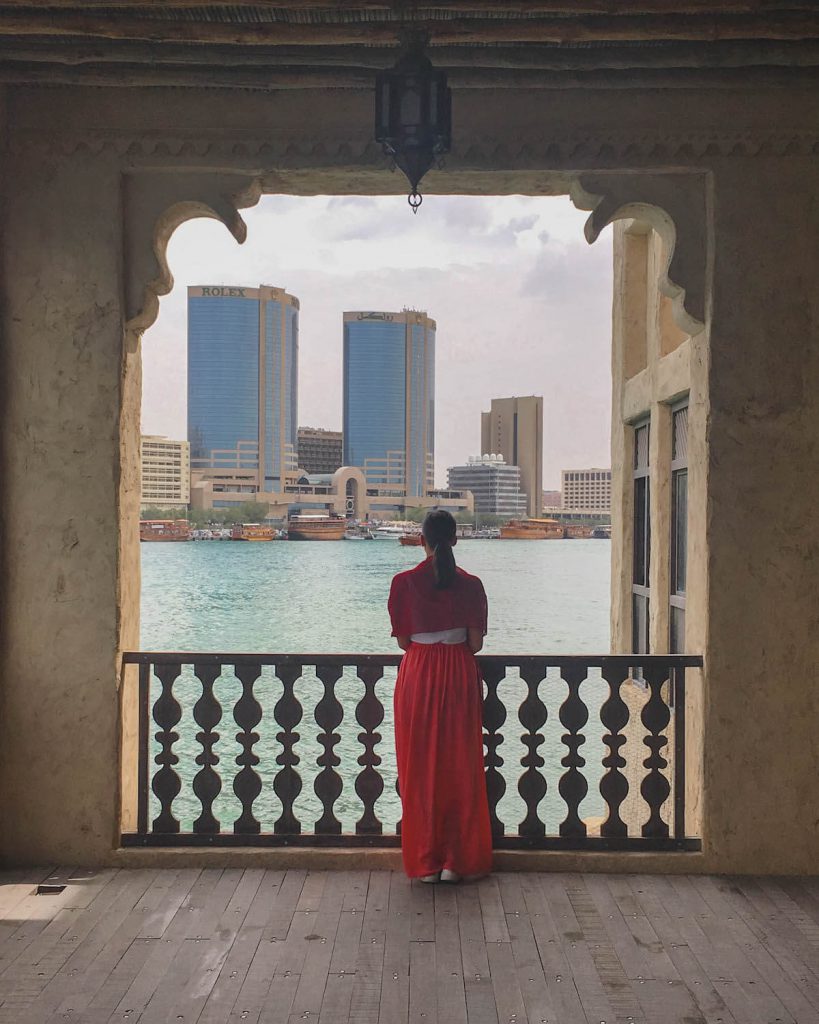 Reach Dubai Old Souk next to the station. They sell typical Arabian food, textile and fabrics. If you decide to get anything don't forget to barter before you buy!
Walk to Al Fahidi Fort or Dubai Museum, the oldest building in Dubai. It was opened as a museum in 1971 to showcase the traditional way of life of the Dubai Emirati. The entrance fee is 3 Dirham.
Near the museum you'll see the neighbourhood of Bastakiya with it's preserved homes. The quarter used to be inhabited by rich merchants and now there are restaurants, museums and hotels in the area.
Finish your old town Dubai DIY tour by going to Al Seef. The area was only developed a few years ago as a replica of traditional Arabian homes and it feels almost as if one is outside the big city. It is very quiet and there are some hotels and restaurants there. I felt like I was on a quality movie set – that's how authentic it was. Zabel Mini is located next to it (and they have a sister hotel one can stay at right inside Al Seef, if you love the area as much as we did!) we visited twice in 3 days 😉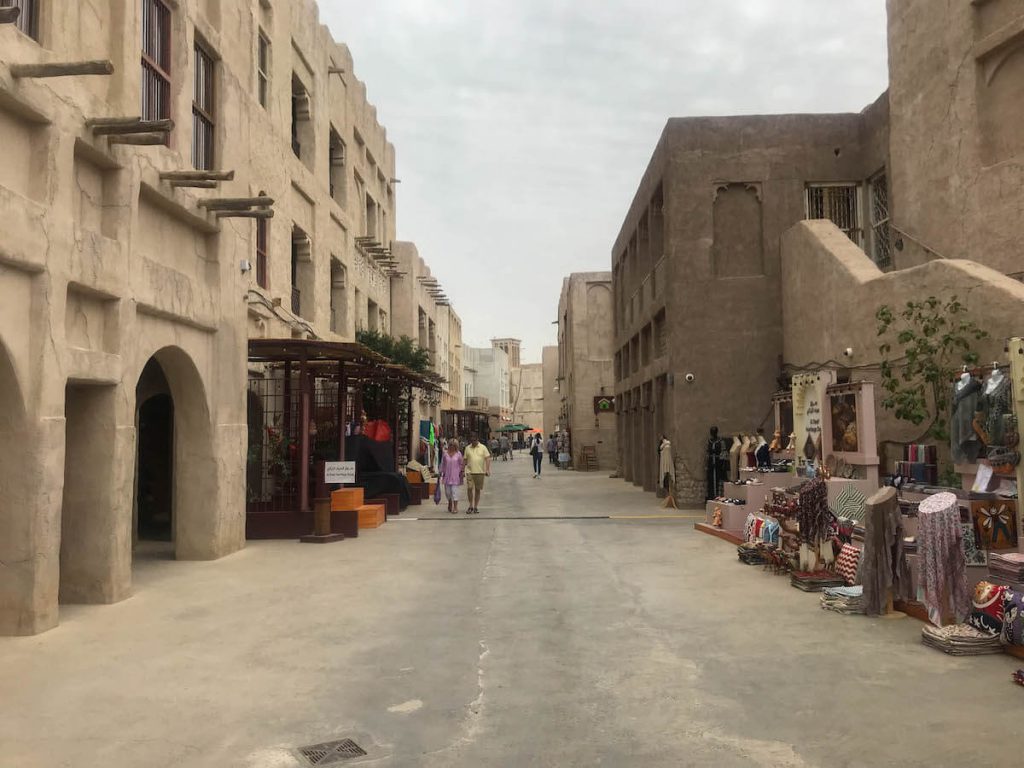 Safari Desert Tour
Go back to your hotel to freshen up and wait for your safari driver to pick you up (the time will have been emailed to you the day before). Once you get in the car you will drive to one of the reserves outside of the city, in our case Dubai Desert Conservation Reserve, the first National Park in the UAE.
The activity starts with a little safari – we only saw Arabian oryx and Arabian gazelle – and then the real fun starts with some dune 4×4 racing. The drivers are extremely good at making you feel like you're on a roller coaster. It lasts for about 40 minutes but I can guarantee you that it will feel too short! We had a family in the car with us and the mum was a little afraid so the driver kept saying "Oh my god, I lost the control" and similar all the time – it was hilarious and a super fun experience!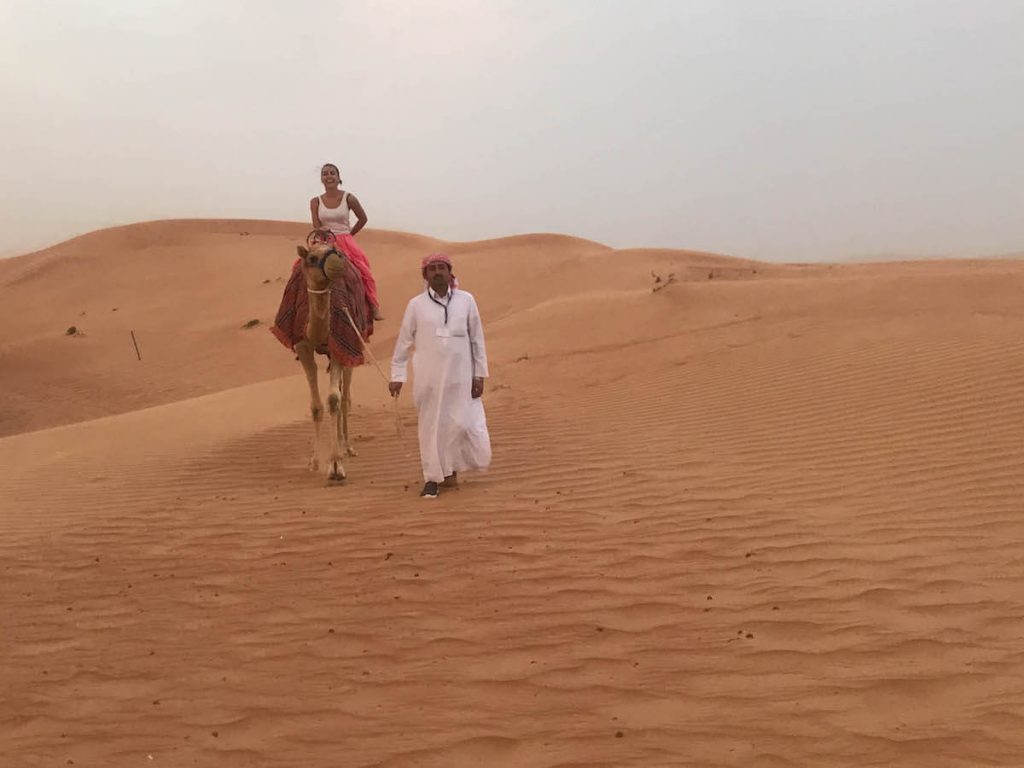 After the driving, you'll arrive at a traditional Arabian desert camp where you can choose between different activities for the night (or all!): camel riding, sandboarding and henna paintings. There are snacks provided and when it is dark a fire and great Emirati food. The night finishes up with some traditional dance performances and a drive back. The desert safari tour is my must do activity in Dubai if you are short on time – do not leave without doing it!
Day 3 of stopover in Dubai itinerary
The last day of the stopover in Dubai 3 day itinerary will start with a visit to Dubai Mall. If shopping is not your strong suit (neither is mine) check out the aquarium inside the mall and then head to Burj Khalifa, the tallest building in the world. After admiring the views go outside and find a good spot to watch the fountain show, from 1 to 1h30pm and from 6 to 11 pm every half an hour.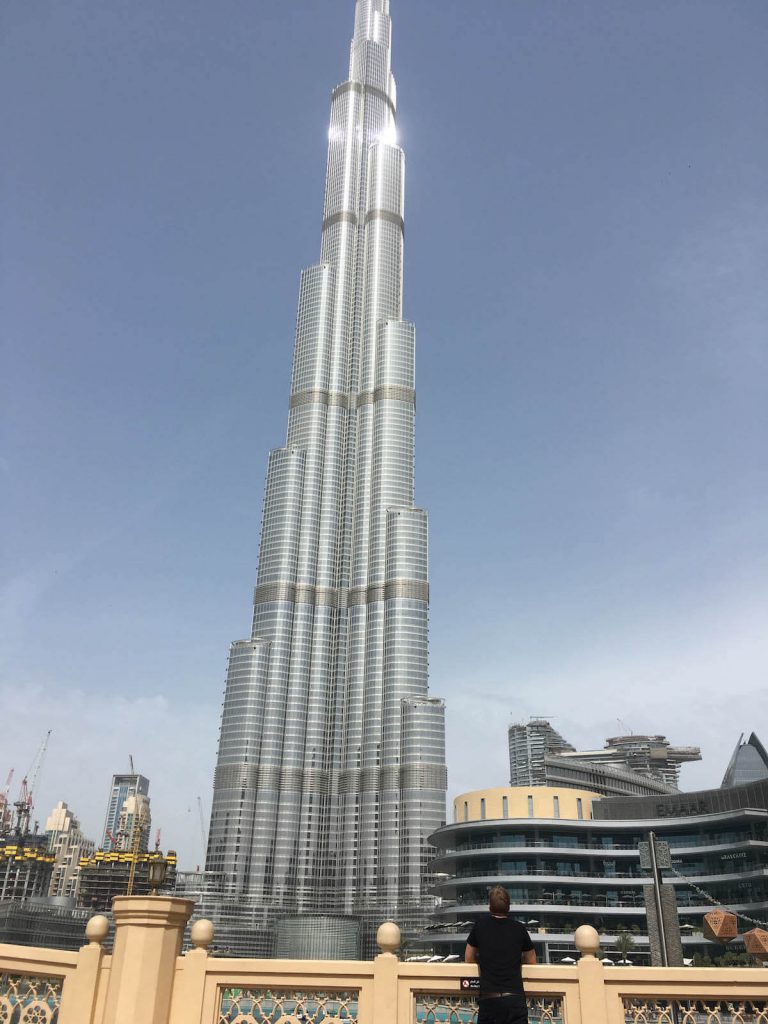 Head to Emirates mall, the only mall in the world (as far as I know) that has an indoor skiing slope! I was dying to try it out and got myself a 2h entrance (the shortest) to give it a go – I enjoyed it because it was a new experience but obviously it couldn't compare with actual mountain skiing :).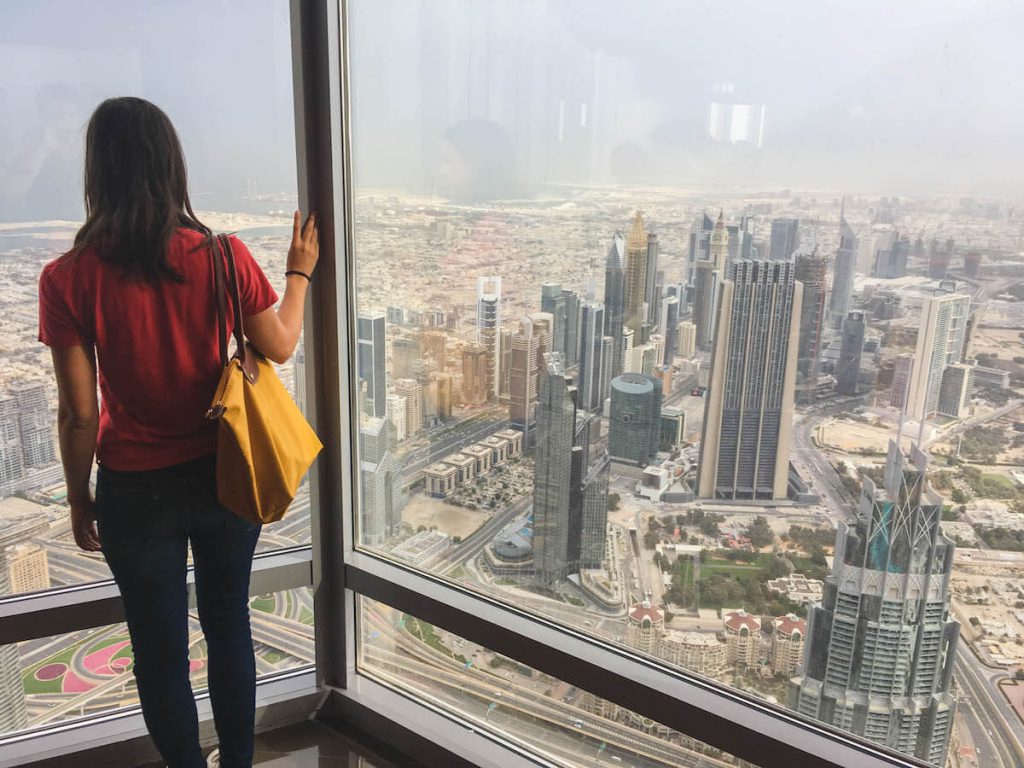 On the way out go to for some sunset drinks. If you have plenty of time to start the sunset mission early go to Tomo in Raffles Hotel for further away views of the skyline. When it starts getting dark, head over to Level 43 Skylounge at Four Points Sheraton for 360 views of the towers next to the rooftop.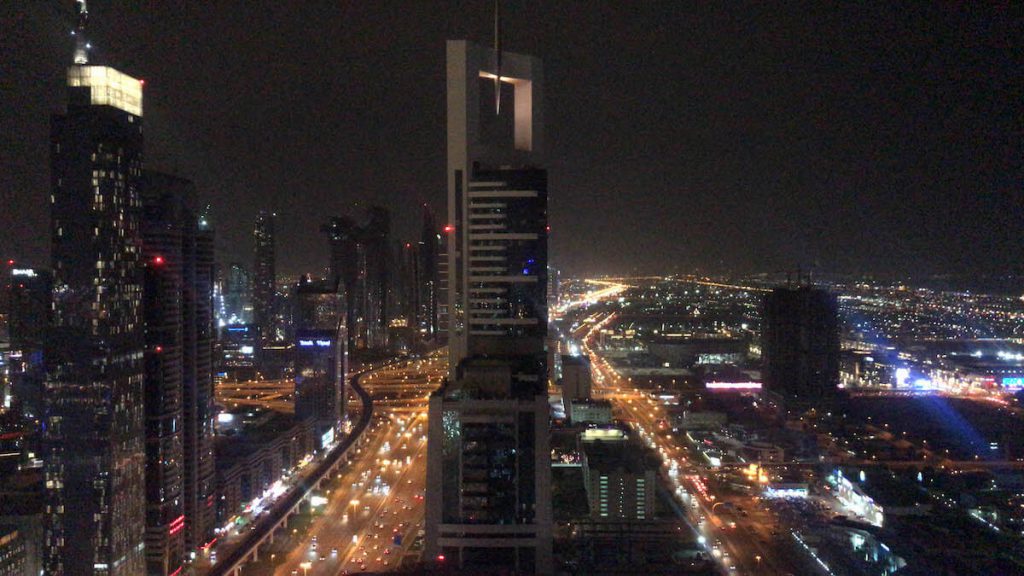 If you have 4 days in Dubai for a stopover you can add a one day visit to Abu Dhabi to check out another big city in another of the Emirati regions.
After following this stopover in Dubai 3 day itinerary you will have visited Dubai's major attractions and landmarks.