Since my mum taught me all those years ago to roll up my clothes when packing them to save space it has become a finely honed skill. I should admit I didn't enjoy it at first and repeatedly asked for help but over the years I've developed such a talent for rolling that my friends ask me to help them pack and when they need tips for last minute tricks they come to me. I have been a minimalist packer for a couple years now, but previously I had used the carry-on suitcase Samsonite Aspire Xlite. Until more recently when I swapped to a carry-on backpack for all my trips.
How to pick the best carry-on backpack for your travels
After extensive (obsessive if I'm honest) research, last summer(2017) I finally selected and bought the Osprey Farpoint 40L
 and I've never looked back (except to admire the Osprey sitting on my shoulders). It's the perfect fit for local weekends away, long weekends in foreign countries or even 2 weeks of travelling through Italy, Slovenia, Croatia and Bosnia & Herzegovina. The below packing list is the one I used for my summer trip for 2 weeks last year.
The Osprey Fairpoint has become my go-to backpack. The most important feature of the bag is fact that it is carry-on size, which means every time I'm at the airport I can avoid queuing to check in bags and spend zero time waiting at the conveyor belt on the way out. I love that I have everything with me, significantly lowering the risk of any losses, and being able to use anything in my bag at any time.
You can read a full review of the Osprey Fairpoint 40L here (coming soon! You can subscribe using the right sidebar to receive the monthly newsletter with new additions and more!)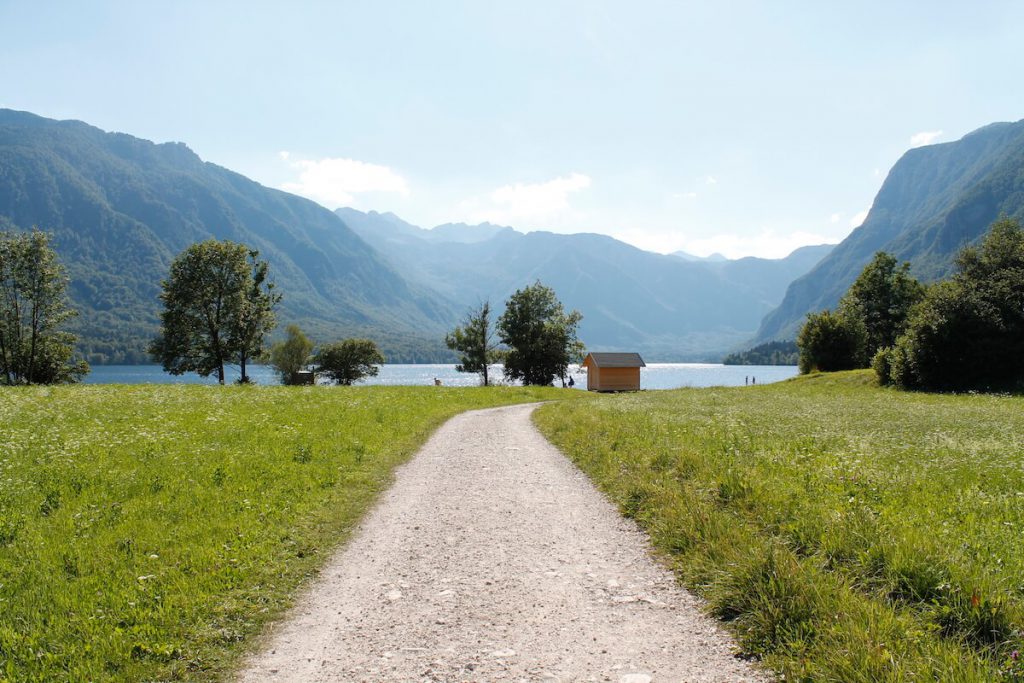 Most important carry on backpack tips
Before we dive head first into the necessary items list, here are some bullet points to keep in mind before you start packing:
Stop packing should-haves: we have all packed a nice dress "in case" we needed it, the forth pair of jeans "in case" we needed it or three day bags "in case" we needed it. I have been guilty of over-packing a number of times. The first time you try to fit everything in a small backpack or suitcase you feel you don't have enough: clothes, accessories or electronics. If you fight this urge to pack your "just in case" items your back will thank you and you will soon realise you're really not missing anything.
Bring mix and match clothing items: forget about that great floral t-shirt that only looks cute with the white shorts. And the striped pants also have to stay home, I'm afraid. Pick clothes that are easy to wash (e.g. not delicate) and are easy to combine. Pick t-shirts/shirts that can go with every pair of trousers and shoes that can go with all your clothes. My favourites are one colour t-shirts and jeans/black trousers, but that's a personal preference 

?

Have a try out trip: we're not born with knowledge. The first couple trips, even if you follow my list, you are still likely to pack one more shirt "just in case" and a pair of amazing shorts that can only be worn with one t-shirt but that's fine, you will see how you don't end up using these items and won't pack them again the next time.
How to pack it
Please keep in mind the laws of balance. Put the heaviest stuff at the bottom of your carry-on backpack as they will sit closer to your back – this makes it easier to carry. The best way to pack is to roll up your clothes: this will avoid wrinkling, free up more space and keep the bag organised. Although I continue to roll I recently splurged on a set of packing cubes
, which help me have my already rolled clothing even further organised than before, and makes it very easy to take stuff in and out of the backpack without untidying the rest of my belongings.
Minimalist carry on backpack packing list for summer
Although the basics are the same for every destination and season, this carry on backpack list is specially designed for women travelling in summer.

ELECTRONICS
TOILETRIES AND HEALTH
Band aid
Hair Brush
Toothbrush, toothpaste
Ibuprofen
Antihistaminic
Soap bars for hair and body
CLOTHES
5 t-shirts
2 jerseys (one cardigan, one thicker)
6 pairs of socks
6 panties
2 bra's
1 pair of shorts, 1 long pair of jeans
3 dresses/playsuits
1 Bikini
1 Travel towel
SHOES
1 Pair sandals/flip flops
1 Pair hiking shoes/trainers/active shoes
MISCELLANEOUS
1 Fork
1 day backpack/purse/bag
2 sun glasses
If I've managed to convince you of the many virtues of this wonderful carry-on backpack, you can buy it online here
.