There is no better way to start my new series of posts "Cape Town Getaways" than with a visit to the most beautiful garden I've have ever been to: Babylonstoren. Babylonstoren is one of the biggest farms I have seen in my life. The extension of land surrounding the farm is ginormous.
Where Is It, How To Get There & Entrance Costs
Babylonstoren is in the winelands region of the Western Cape, South Africa. Driving time from Cape Town is about 50 minutes following the N1 direction to Paarl. Follow the N1 until the exit 47, turn right and go over the bridge. Take the next left onto R45 and after 6 km you will see the Babylonstoren sign.
Babylonstoren opened its doors to the public in November 2010, one year after the gardeners started planting the seeds for the garden we can see today. It is one of the oldest Cape Dutch farms in the area dating back to 1692.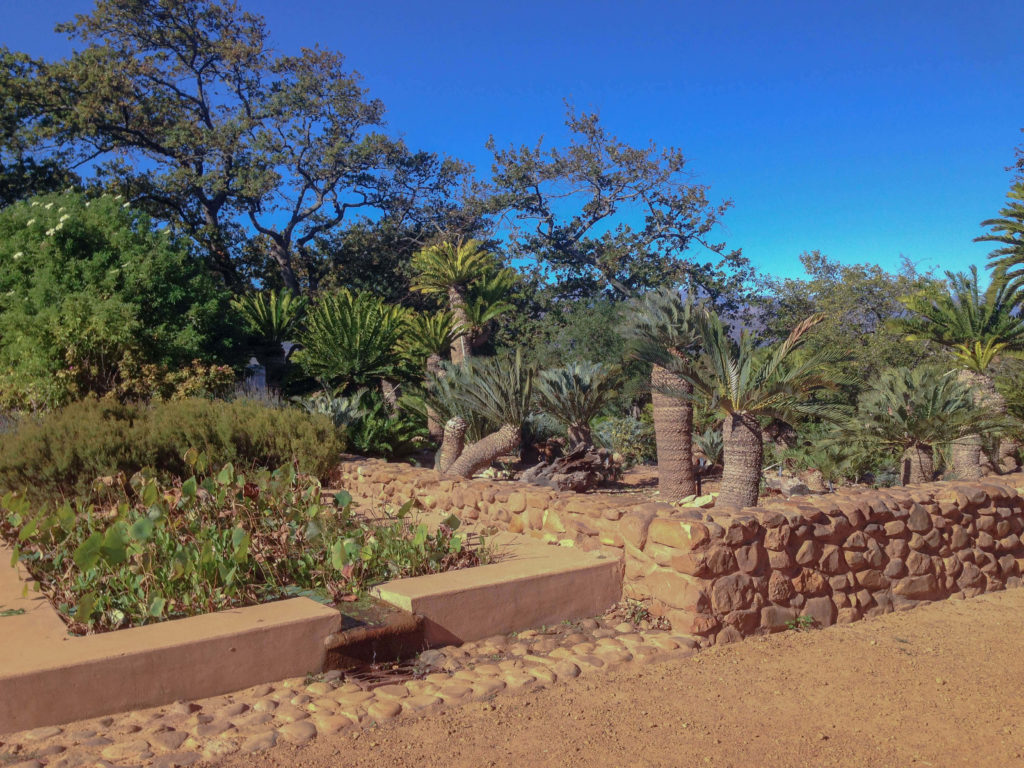 There are entrance fees into the property. During weekends and public holidays adult entrance is R20 and kid under 12 R10. During the week the fee is R10 for both adults and kids.
Sleep at Babylonstoren
The Farm Hotel has 13 cottages with three room categories: one-bedroom cottages, one-bedroom cottages with a lounge area and two-bedroom cottages with a lounge area.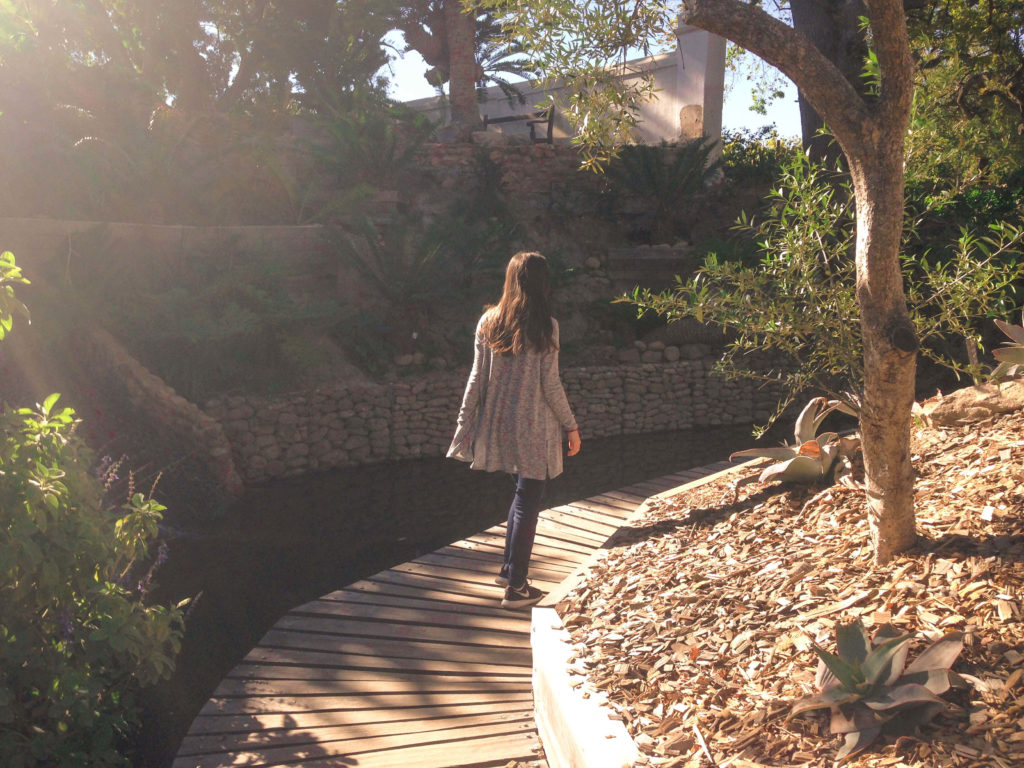 Eat at Babylonstoren
They have the Babel restaurant on the farm. The restaurant serves breakfast and dinner every day of the week (open to the public) and lunch from Wednesday to Sunday. The cuisine is seasonal and based on their garden produce.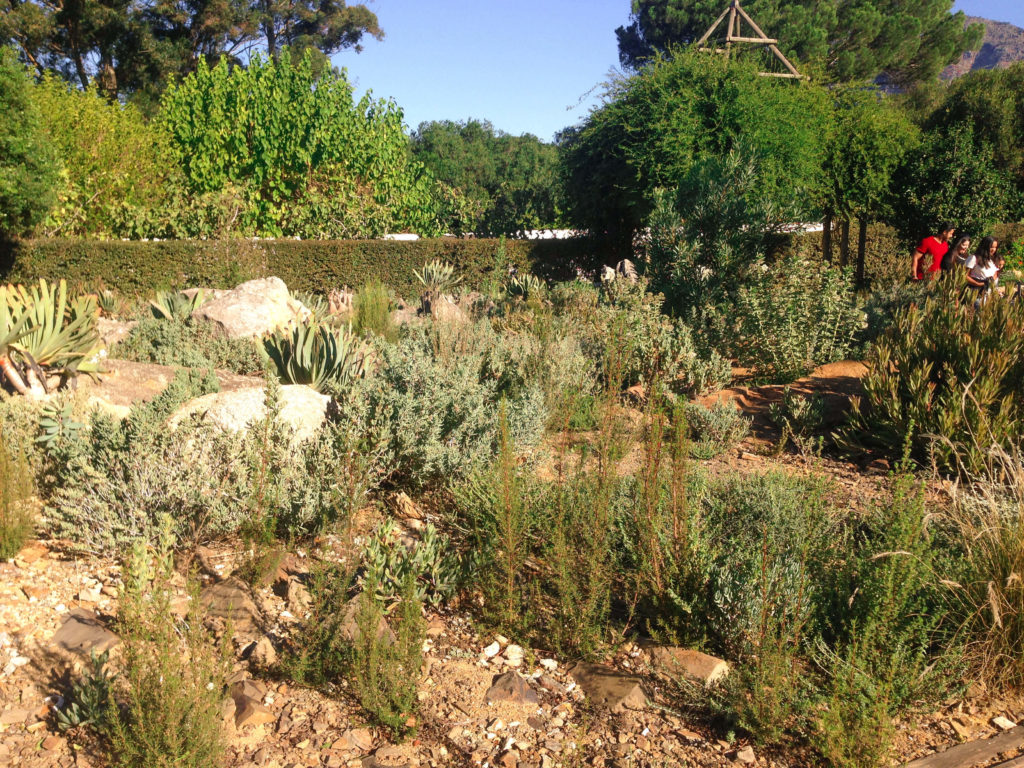 The Garden at Babylonstoren
With a variety of plants and trees from different parts of the world, the gardens are structured in 15 different sections. There are ponds, footpaths, bridges and wooden paths to walk on. The gardens present fruits, vegetables, and indigenous plants. Every detail of the garden has been taken care of, marked paths with flowers or different sections correctly signed. There is even a big swing hanging from a tree where kids (and myself) played for a bit.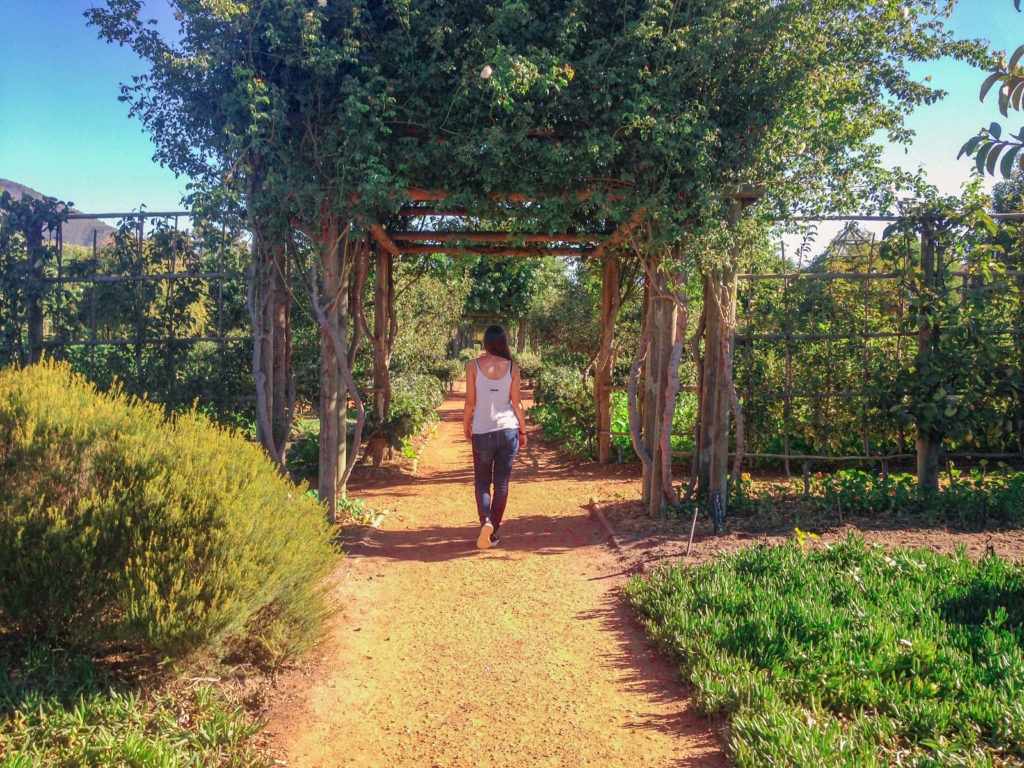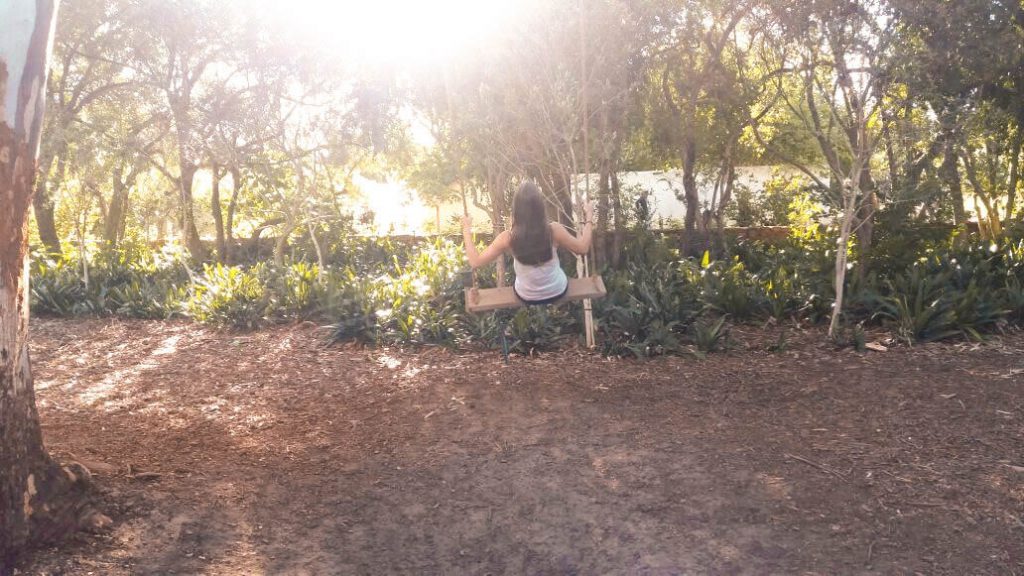 Walking around Babylonstoren garden feels like entering heaven's garden. The sound of the river, the leaves dancing and different trees and plants everywhere around you.
There were other groups, families and couples walking around, but everyone just walked at their own pace to enjoy the surroundings.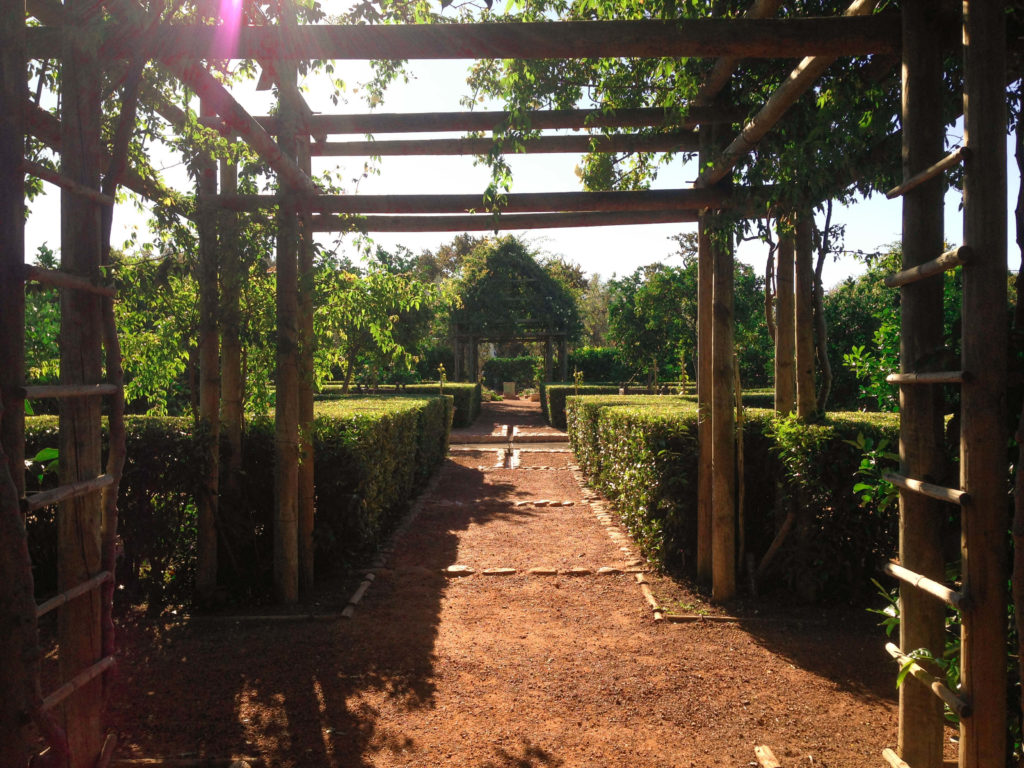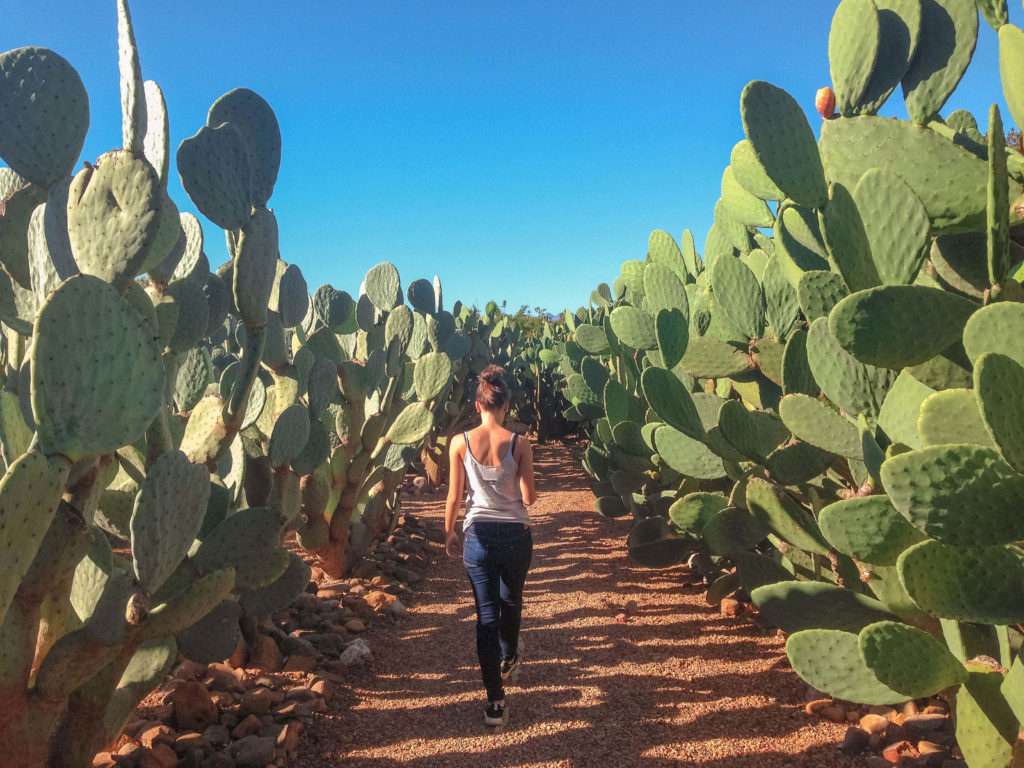 There is a daily garden tour at 10h00 but visitors can walk the premises at their own pace.
After the walk there is a Tasting Room for wine, a Bakery, a cheese shop and a curio shop.
Have you ever been to Babylonstoren? What was your favourite part? Mine is the cactus garden!