With only two days in Singapore, we did an express visit to Singapore. We managed to visit the most important places in the city.
I am not made for humid climates. I can handle heat, but not that. Besides the humid weather, I really enjoyed our visit to Singapore. Here's the complete list of visited places and attractions in two days.
What to visit in Singapore
1- Clarque Quay
We went to Clarque Quay on our first night. Is the trendy neighbourhood near the river, full of music, tiny streets with food stands and life. They have a sentence "beer by the bridge" and everyone we saw was following it. Also, the bridge that crosses the river has lights all along it that change colours. We had food for 5 dollars.
2- Singapore Botanical Gardens
Next day we took public transport (really good system, may I say that) towards the botanical gardens. We walked around two kilometres, and we didn't even see half of it. They are big and have a variety of plants and trees that are very nice for a stroll.
3- Little India
After that, we went to little India, and visited the house of Tan Teng Niah, a house that has lots of colours.


4- The Esplanade
Later on we went to the Esplanade, and walked around Merlion Park, where the Lion Fountain is. We were asked more than 10 times to take photos with random people (my friend is blonde and has curly hair).
5- Marina Bay Sands Hotel
and finally we made it to Marina Bay Sands Hotel. Taking the elevator to the 16th floor we had a beer there. It is not the most expensive drink I've ever purchased, so I guess that makes me a happy costumer. The views are really worth going up. Maybe on my next visit to the city I can actually stay in the hotel and use the infinity pool while I enjoy my beer.
6- Gardens by the Bay
To end our day, we went to Gardens by the Bay that in one word, can be described as avatar trees. Walking around the massive gardens felt like being in a completely different world.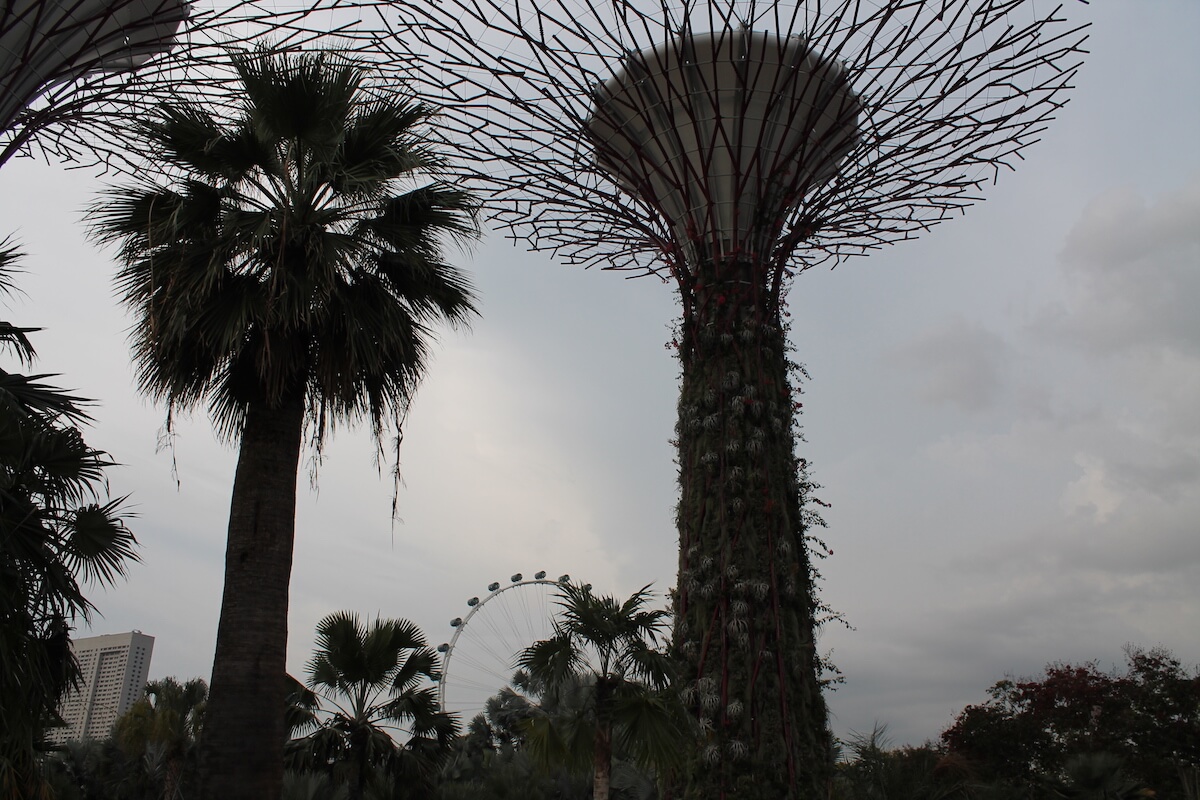 7- Chinatown
we visited Chinatown (where our hostel was located) with its street markets and Buddha Tooth Relic Temple and Sri Mariamman Temple Hindu.
Have you visited all the attractions listed above in Singapore?