The Okavango Delta is a prime destination for breathtaking landscapes and incredible wildlife sightings. The Delta is the largest inland delta in the world and gets all its water from the rains in Angola, coming through the underground water system. The rains in Angola happen during Jan-Feb but the high season (dry season) in the Okavango takes place from June to September (season depending) when the water filtrates through.
Even though it is not a "Big 5″ destination but a wetland area, there are incredible amounts of African birds and it is a great place to initiate yourself in the art of appreciating them. You will find big mammals too!
20 pictures to inspire you to travel to the Okavango Delta, Botswana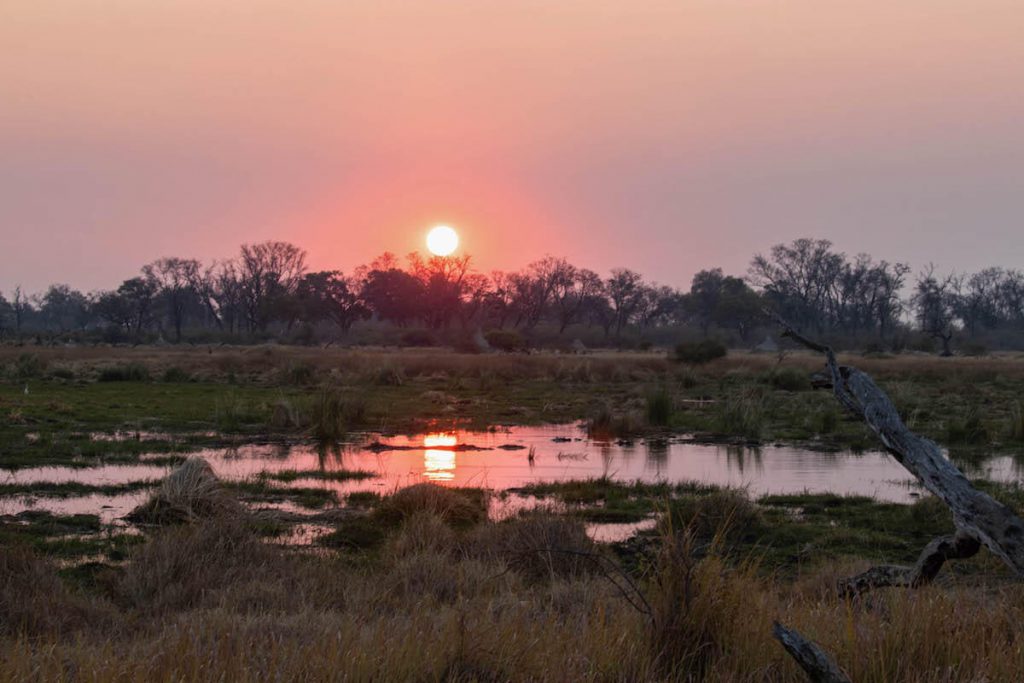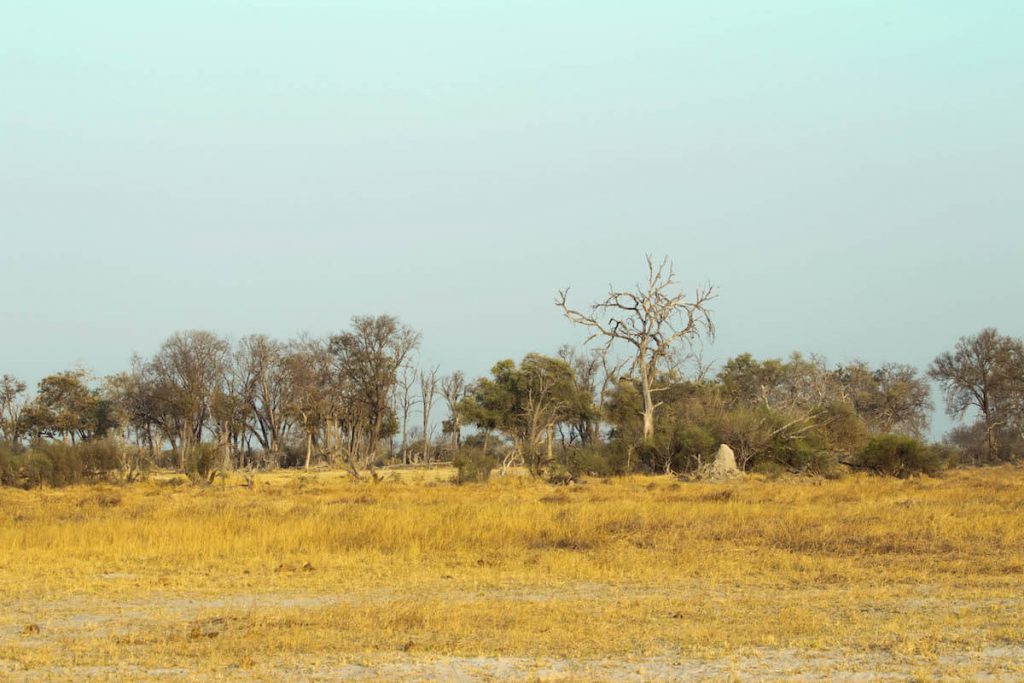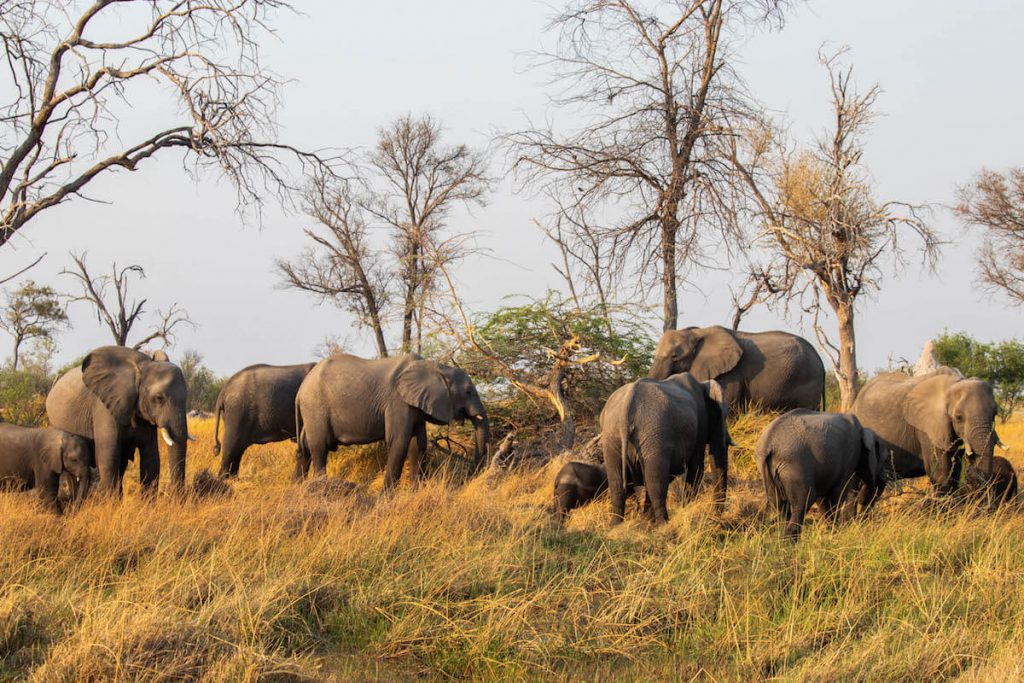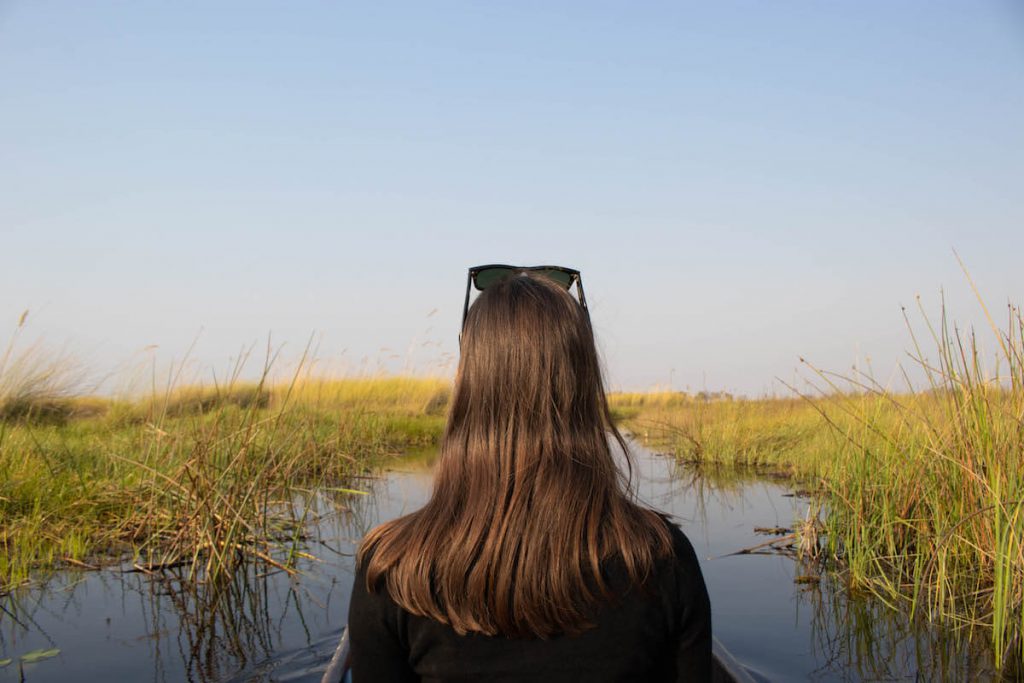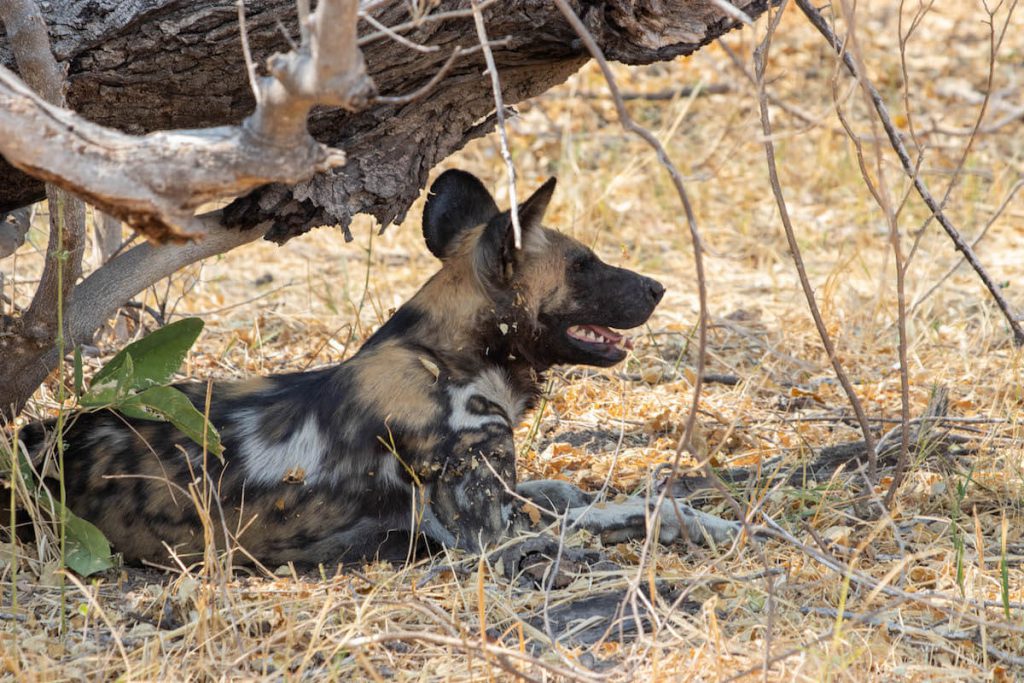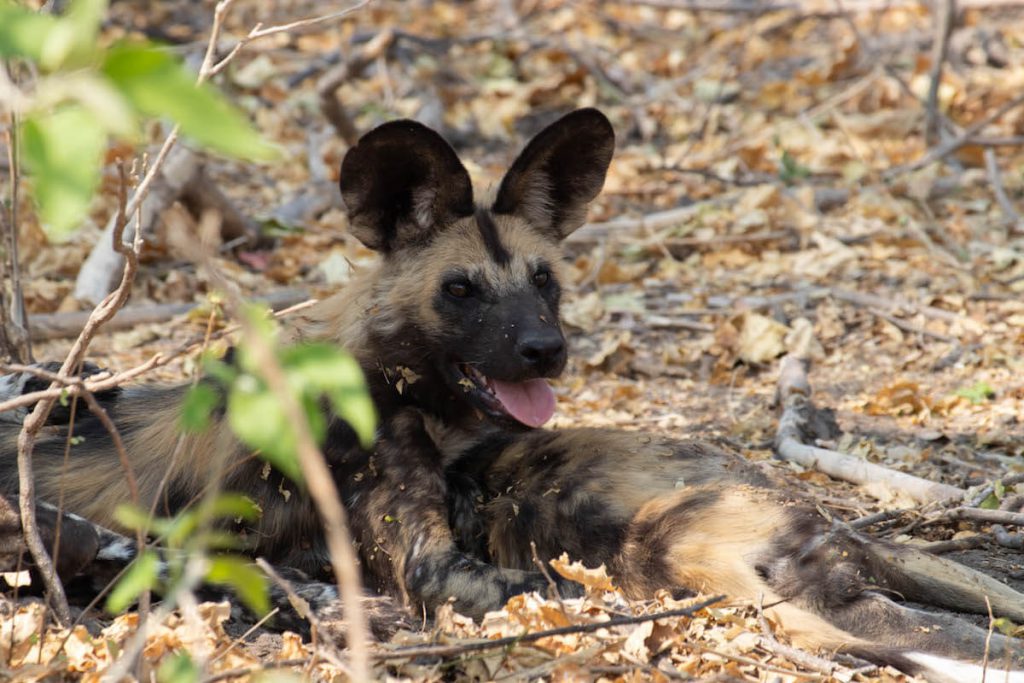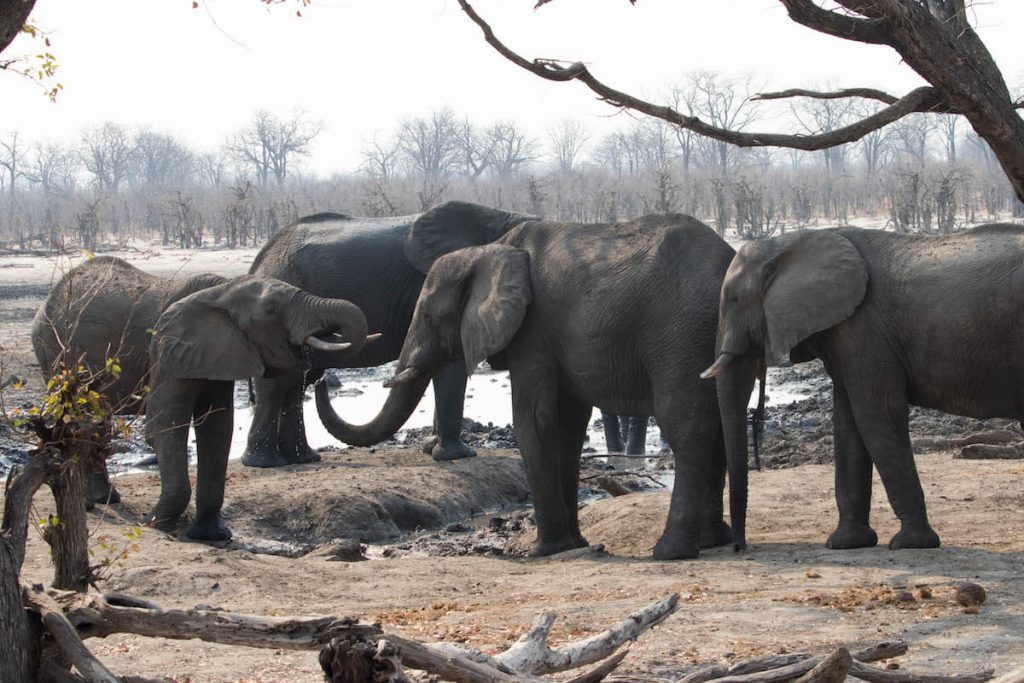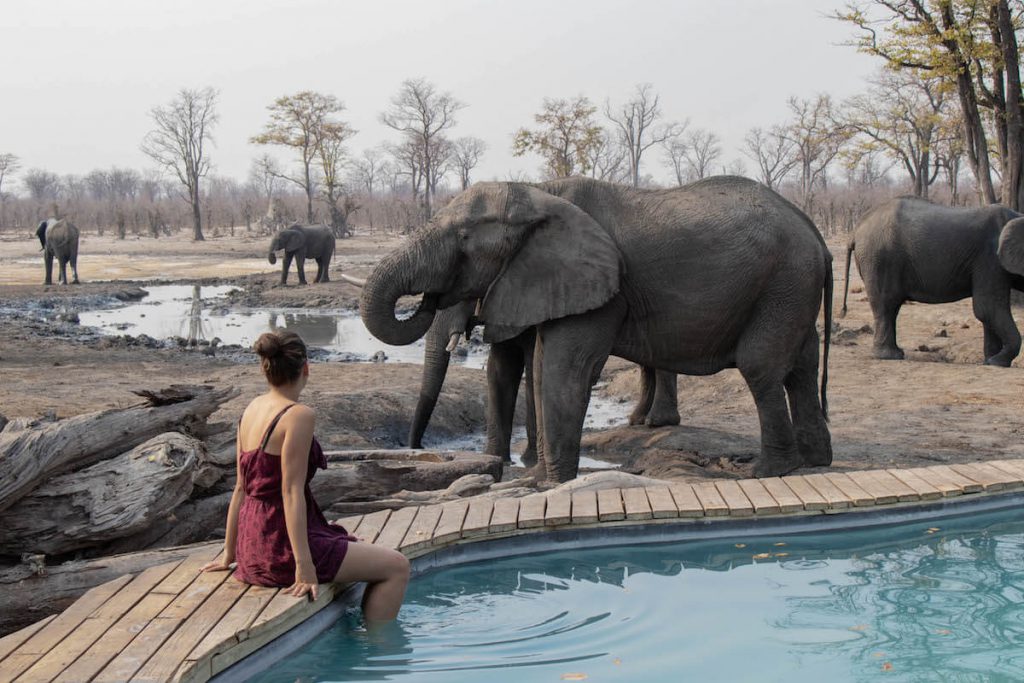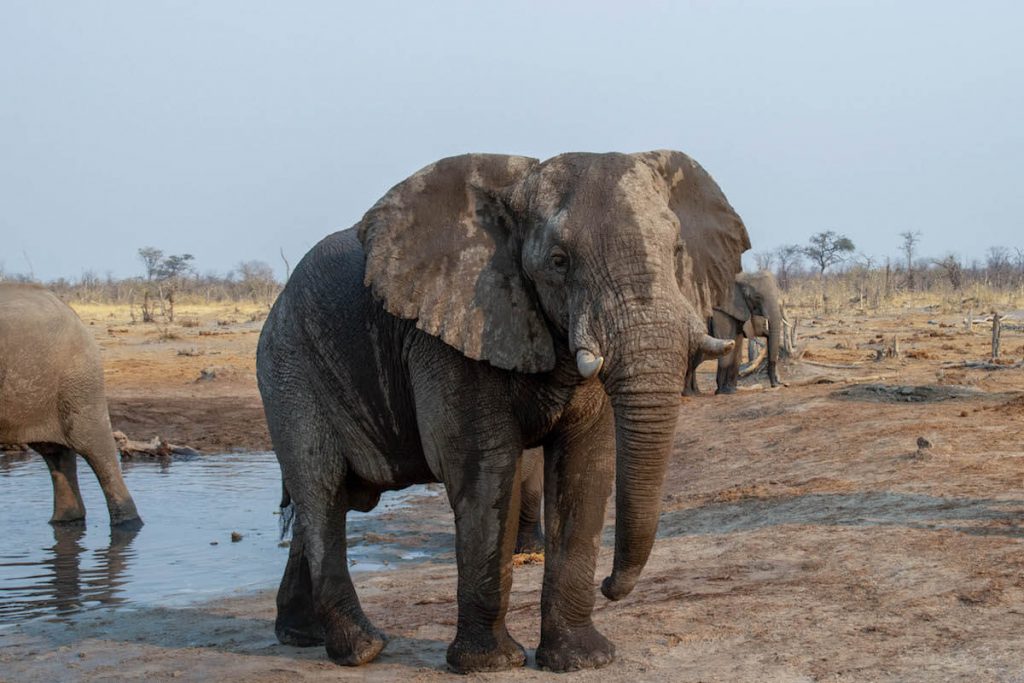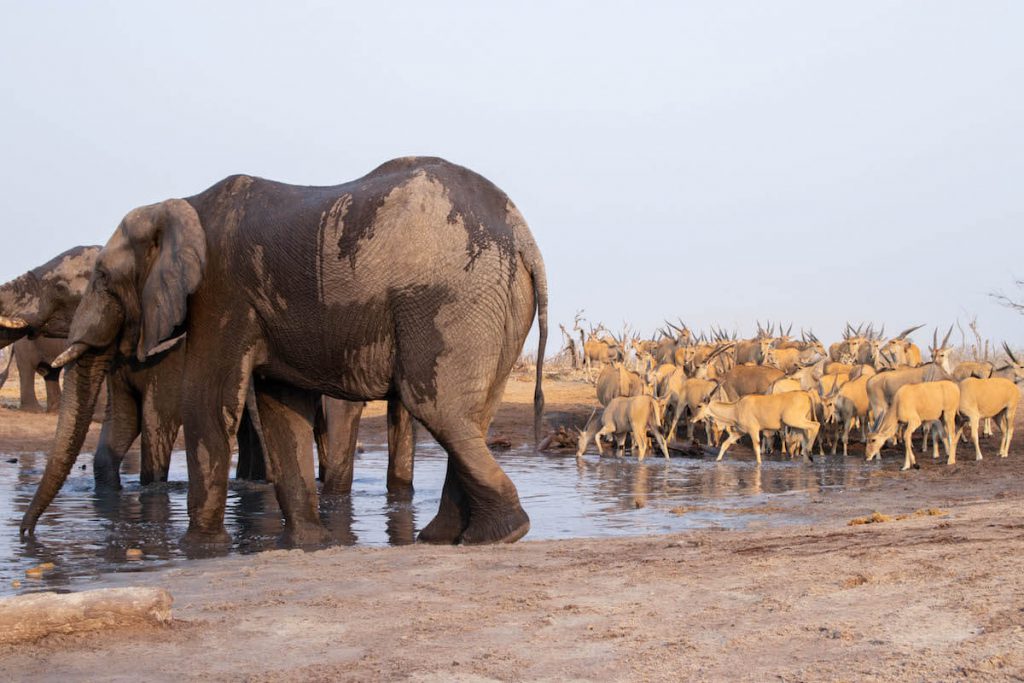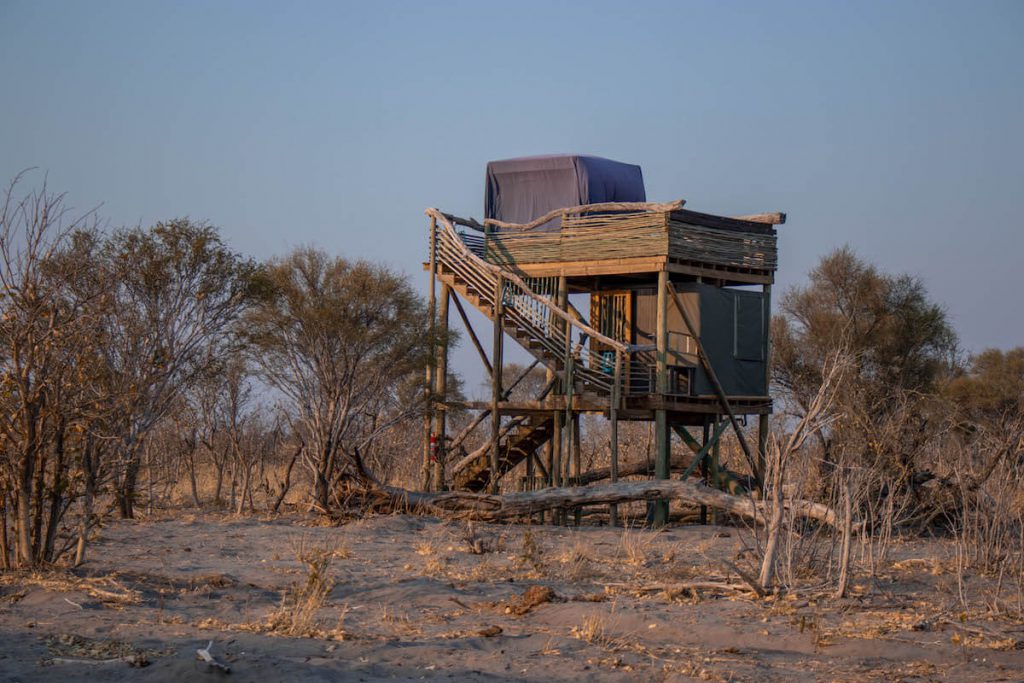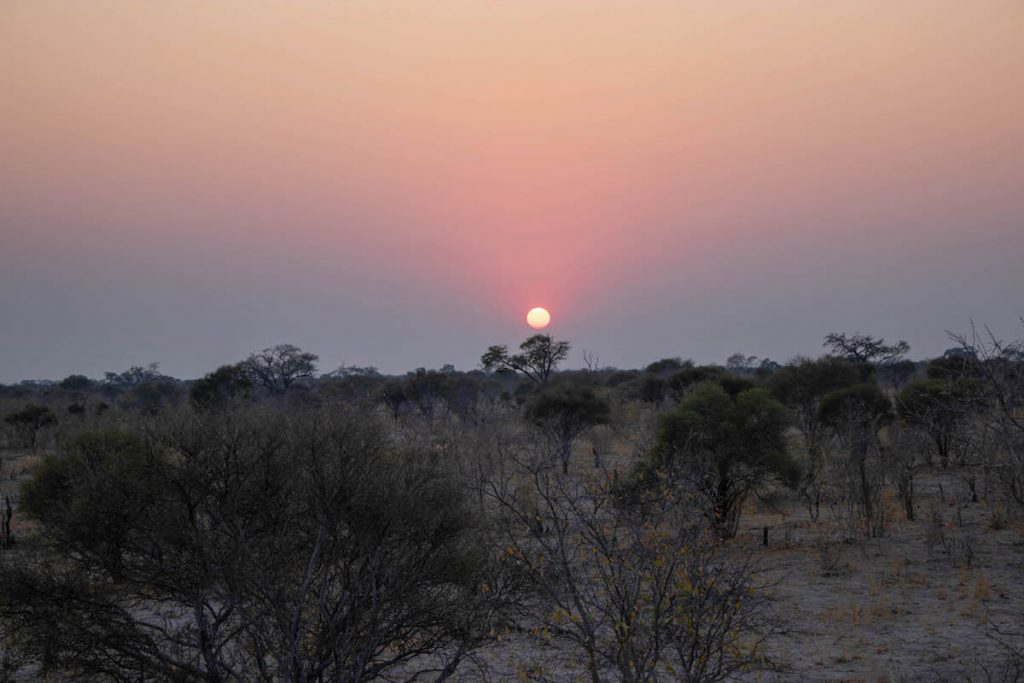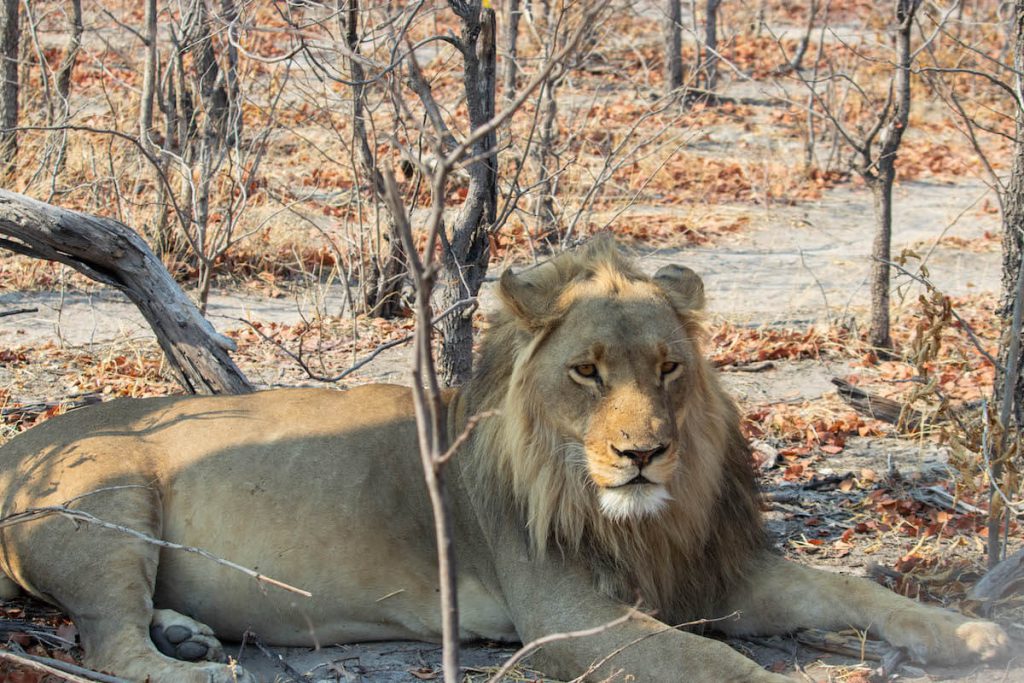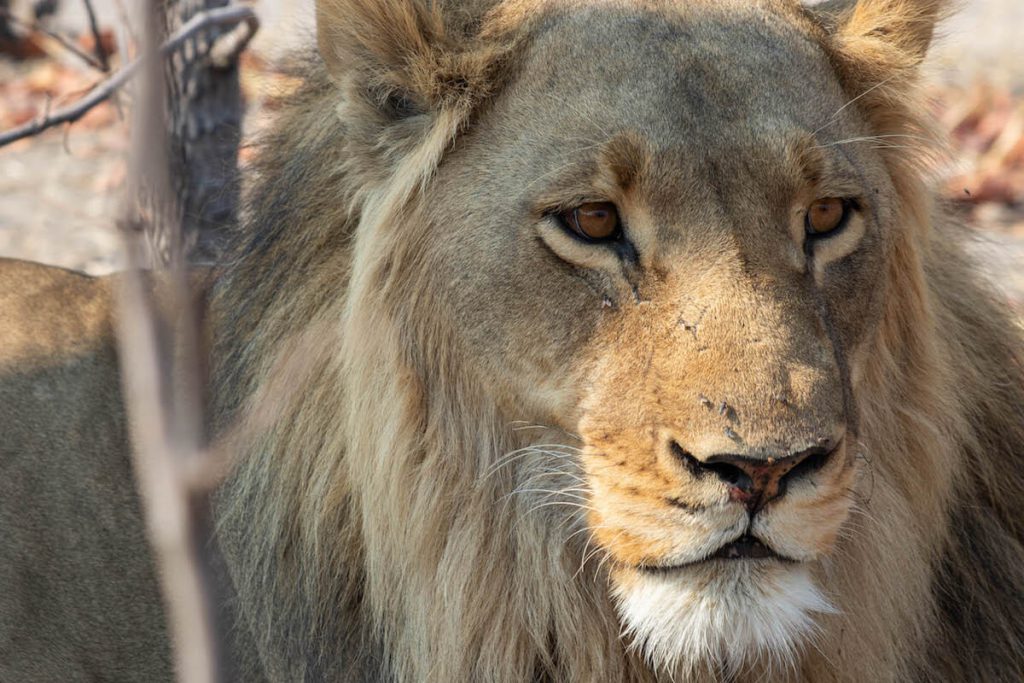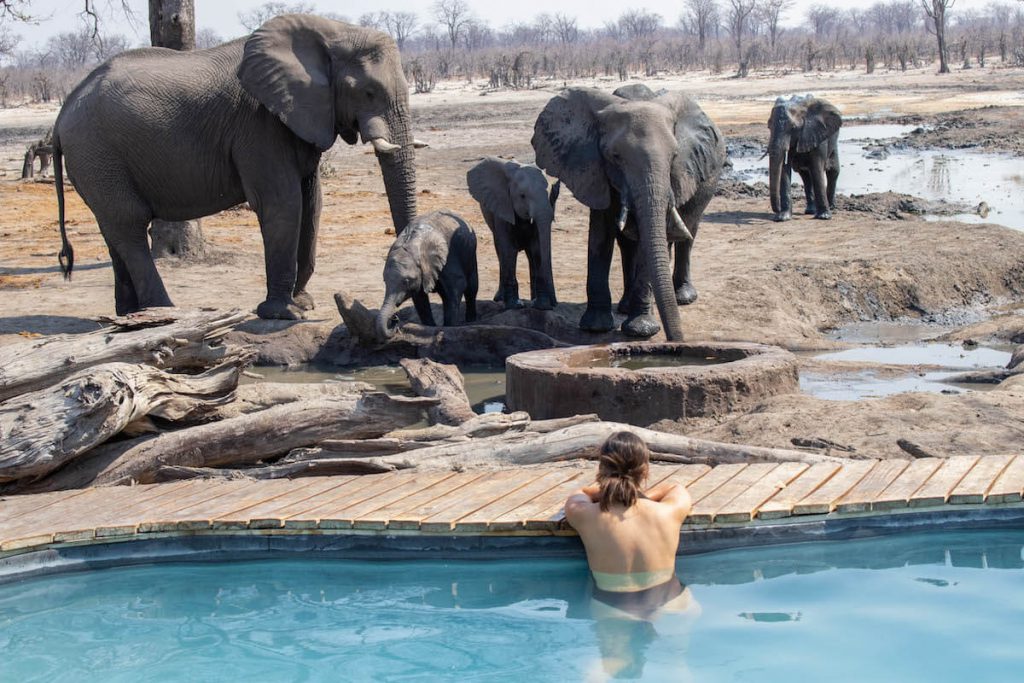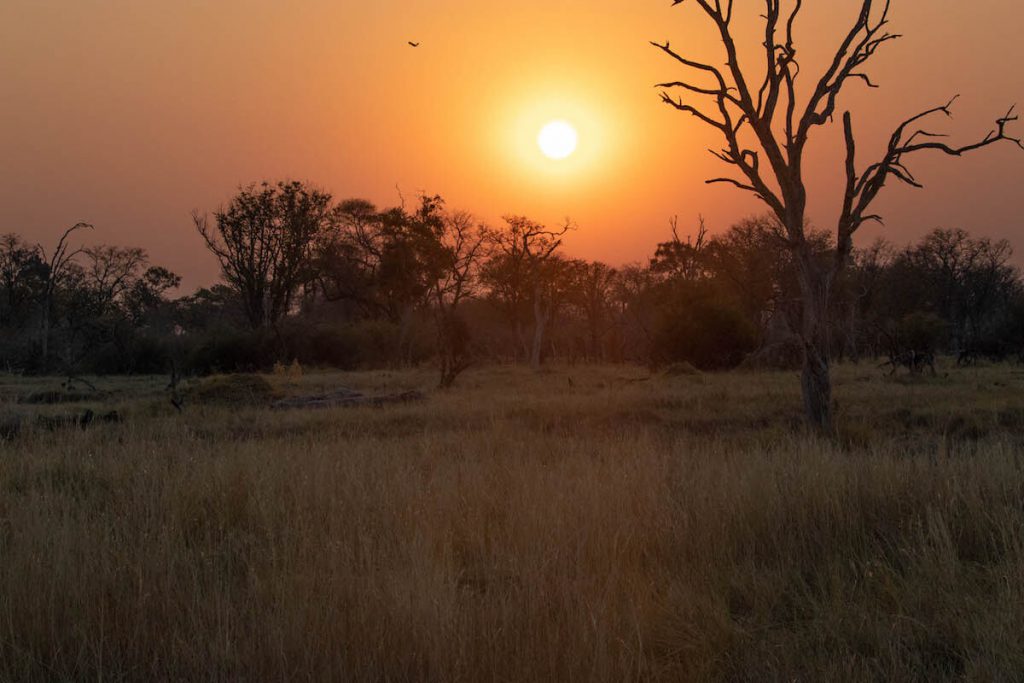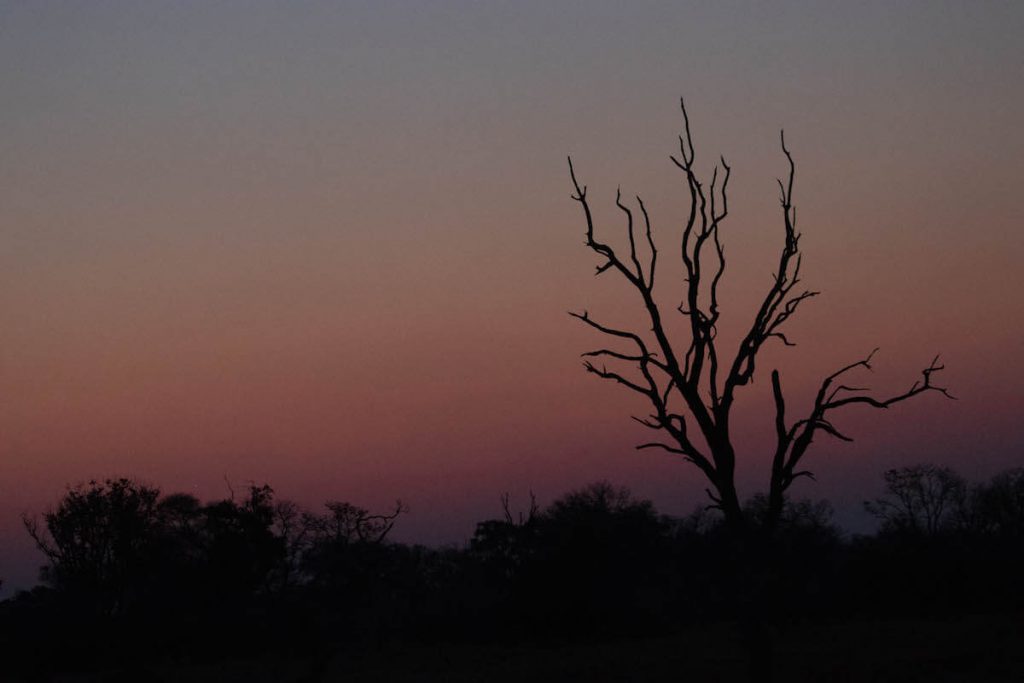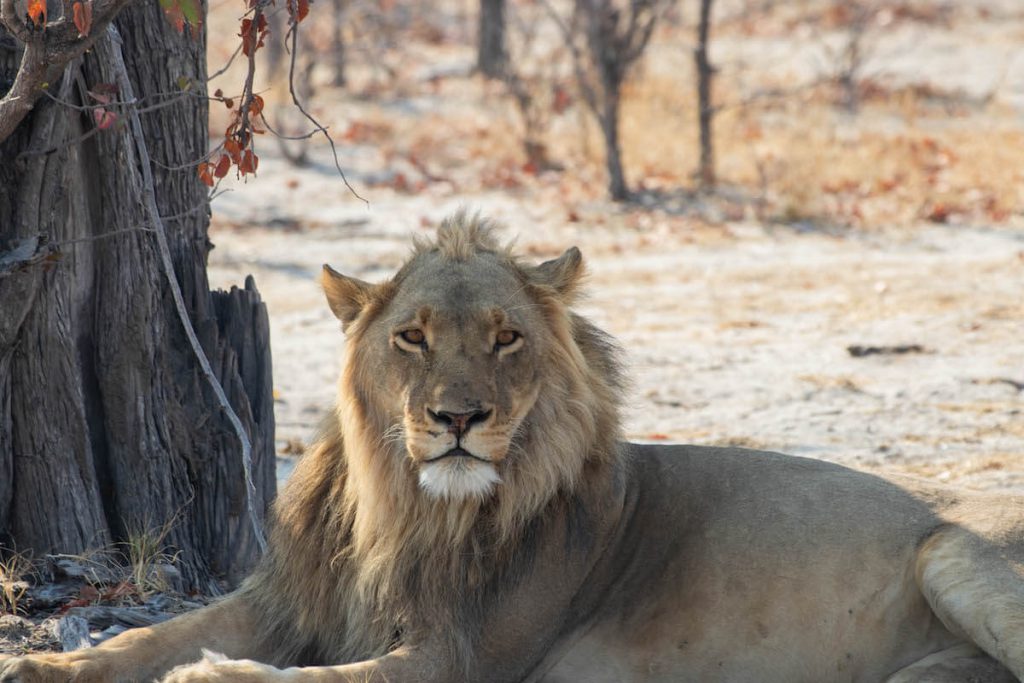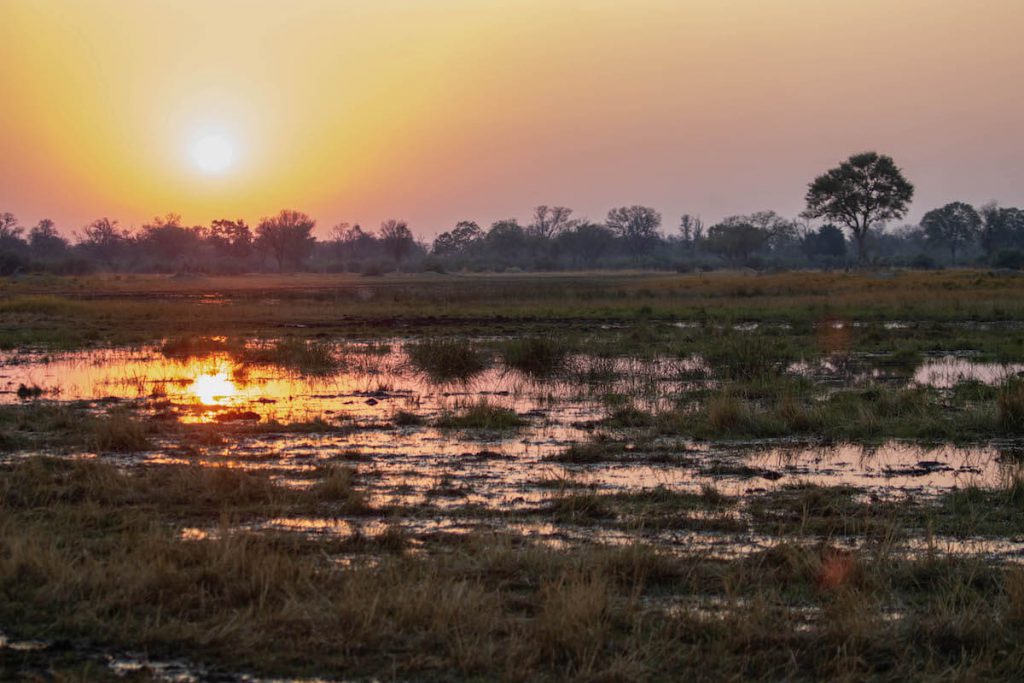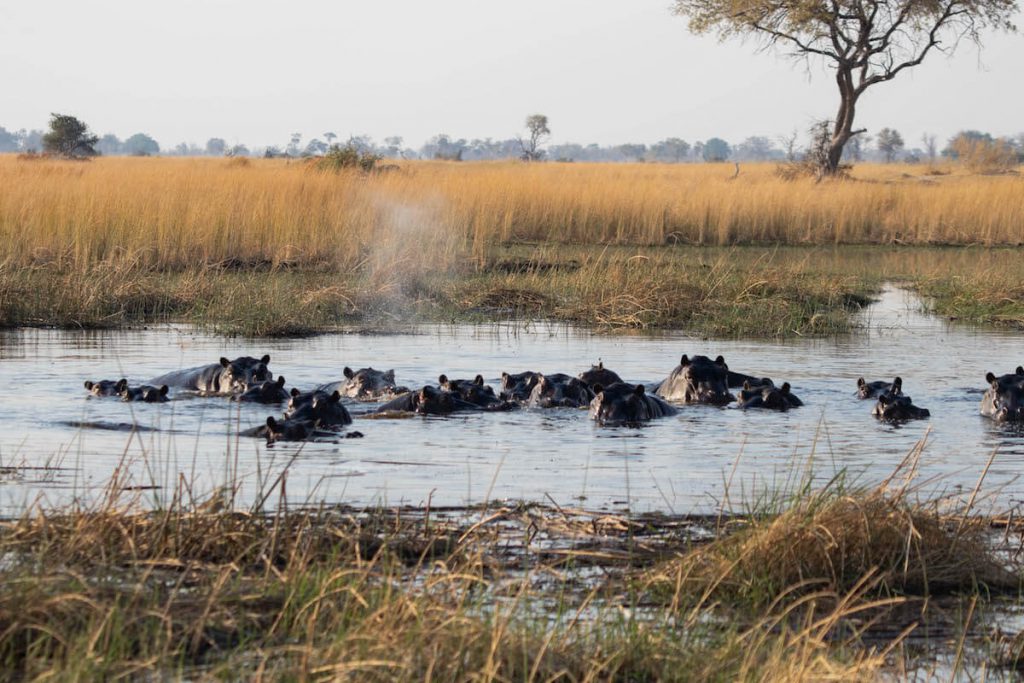 Types of safaris in the Okavango Delta
Drive-In Safaris: these generally scheduled group tours take you to different areas of the Okavango in a 4×4 vehicle. You will be moving every 2 or so nights to another camping location. They can vary in number of days, nights on safari and level of comfort. They are great for solo travellers and budget travellers wanting to visit the Okavango Delta. Each tour will have 1+ vehicles with a guide.
Fly-In Safaris: as most of the Okavango is wetland it makes very difficult for cars to be able to access all areas. Because of that most camps only way in and out is via airstrips and light aircraft. Those camps are more sophisticated than camping and offer lodge-based activities for their guests (every lodge will have different activities and a guide per car/boat/mokoro). These safaris are organized privately and the cost of flying makes it more expensive. Generally, the lodges that can't be reached by 4×4 are more luxurious.
Okavango Delta types of camps
Water-based: these camps will be located in areas of wetland and will be accessed by boat or aircraft. Their main safari activities will be mokoro and boat safaris. They also offer walking safaris.
Land-based: Based in an area where it is mostly dry, these camps will offer
Combination: the best option is to find a camp that offers all the activities that you are interested in. If that's not possible you can always combine one of each camps to get the full experience.
Want to add another destination on your Botswana adventure? Book an extension to Chobe National Park and finish off with a Victoria Falls stay – the best combination Botswana and Zimbabwe can offer you!