During our road trip around Slovenia we had the chance to stay in a very eco-friendly resort: Garden Green Village Bled.
This eco-friendly resort is located next to Lake Bled, one of the main attractions of Slovenia. What made me want to stay there were their accommodation types and how different it looked from every accommodation I had ever stayed at.
Quick facts:
Good for: families, couples, friends
Starting from: 275€ per night
Location: lake Bled, Slovenia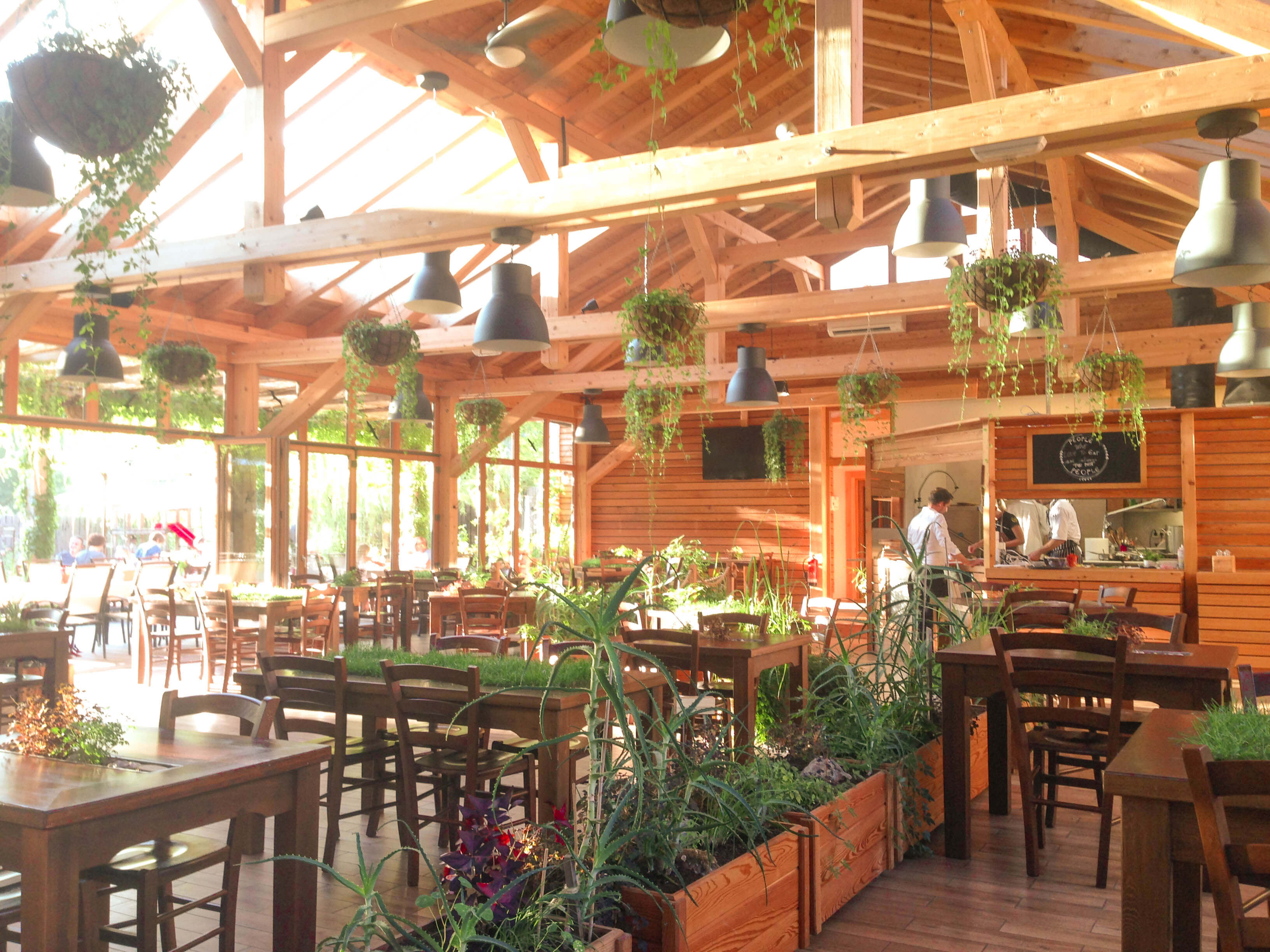 Checking in at Garden Village Bled
On arrival we were offered a signature non-alcoholic cocktail to be enjoyed in their VIP table, located in the middle of their pool, with a canape. While we waited for our key we could just look around and see how green everything was.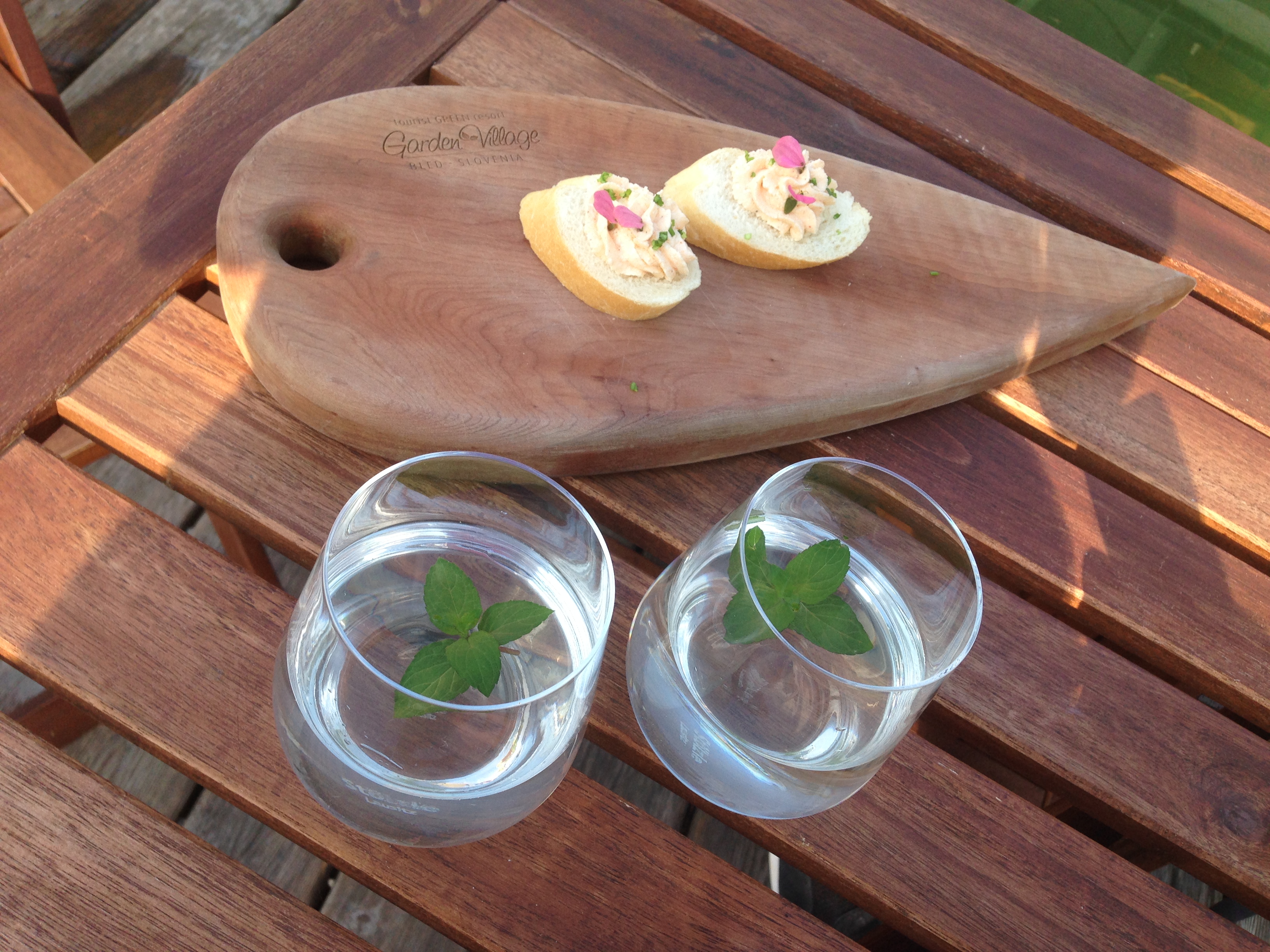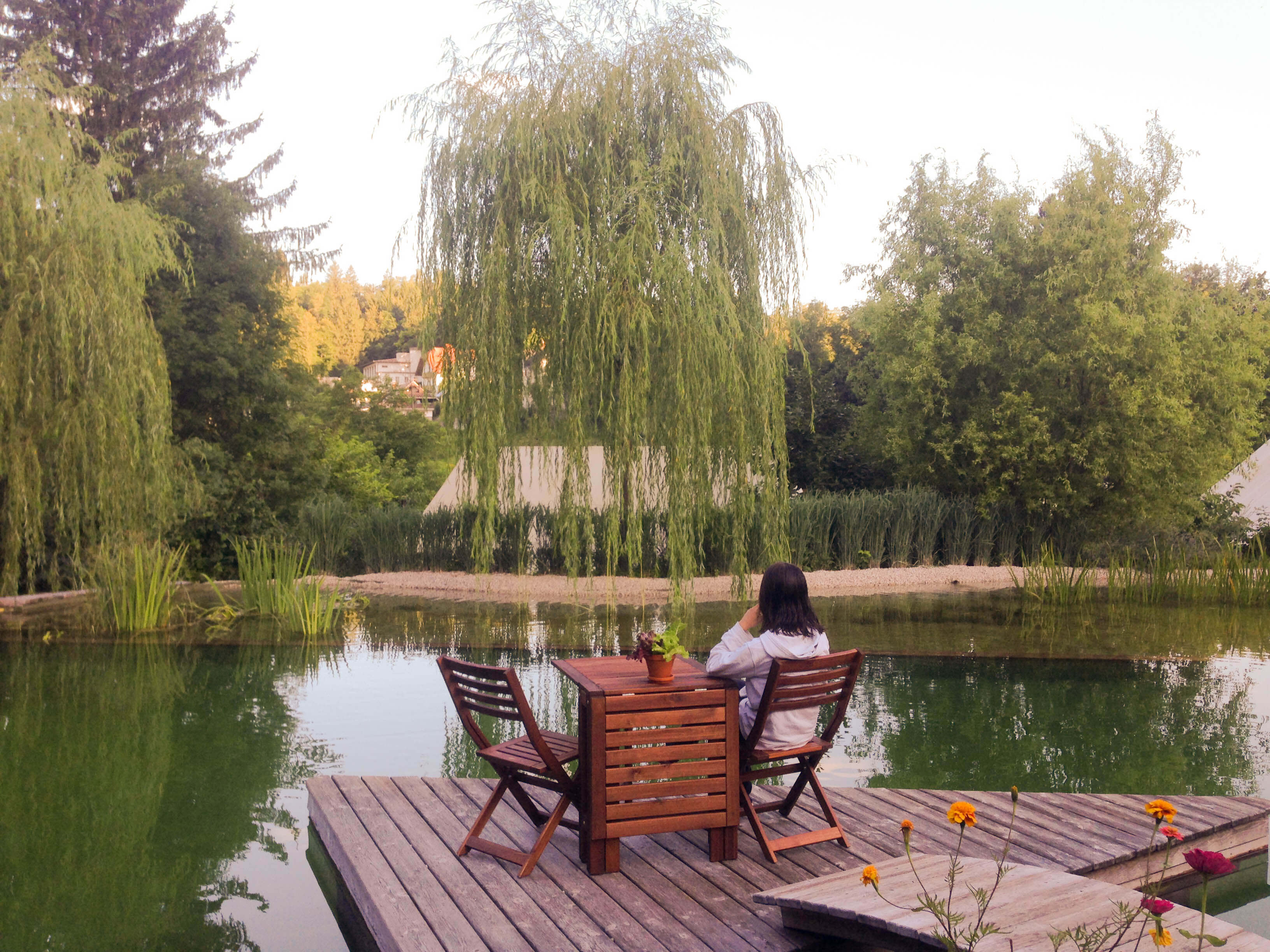 Everything in the village has been taken care of. Gardens are perfectly aligned with tents and paths, there are little waterfalls throughout the property and all the wood structures are polished. It feels like walking around Wonderland.
The stay at Garden Village Bled
The resort is located barely 3 minutes away driving from Lake Bled.
It has a main restaurant and swimming pool area on the first level, and the rest of the village is located on tiered wooden structures that go down to the river.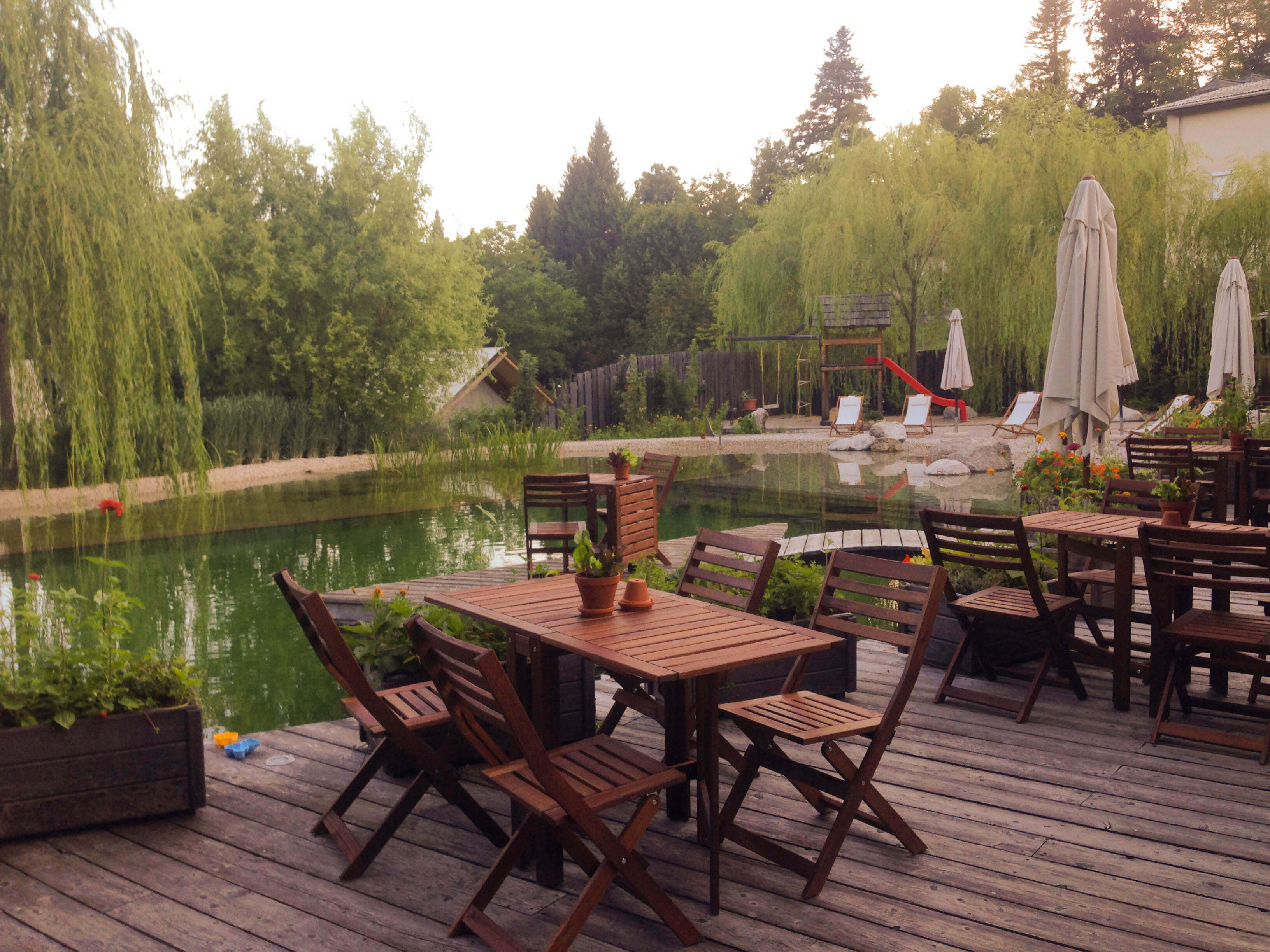 Their room categories offer glamping tents, tree houses, pier tents and apartments.
I only found this incredible resort when our whole trip had already been planned (and it was close to the date) so all their tree houses and glamping tents were booked out.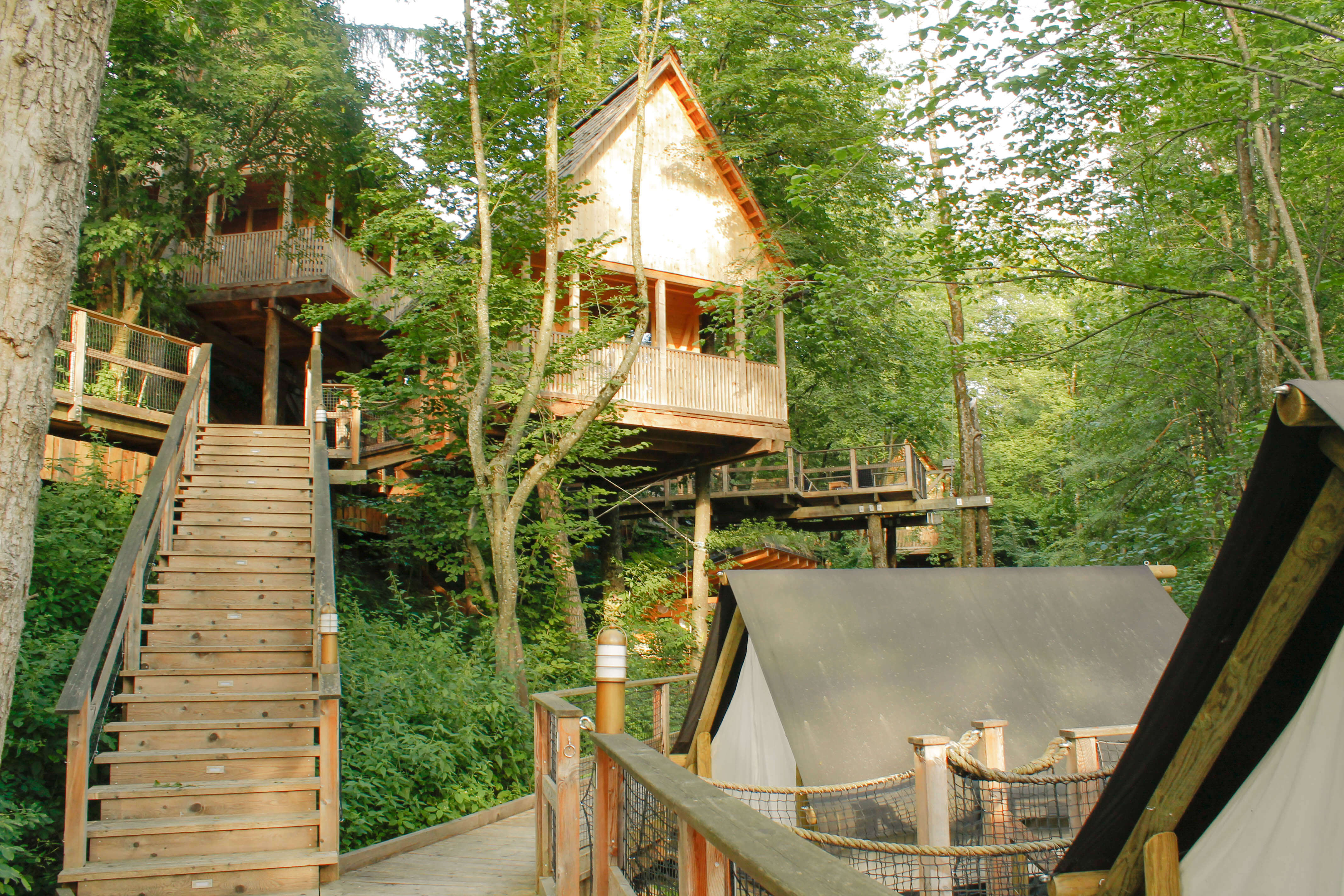 I have to say that I would happily stay in a Pier Tent every day. Ok, I was lying, I would but only after trying the other two room categories.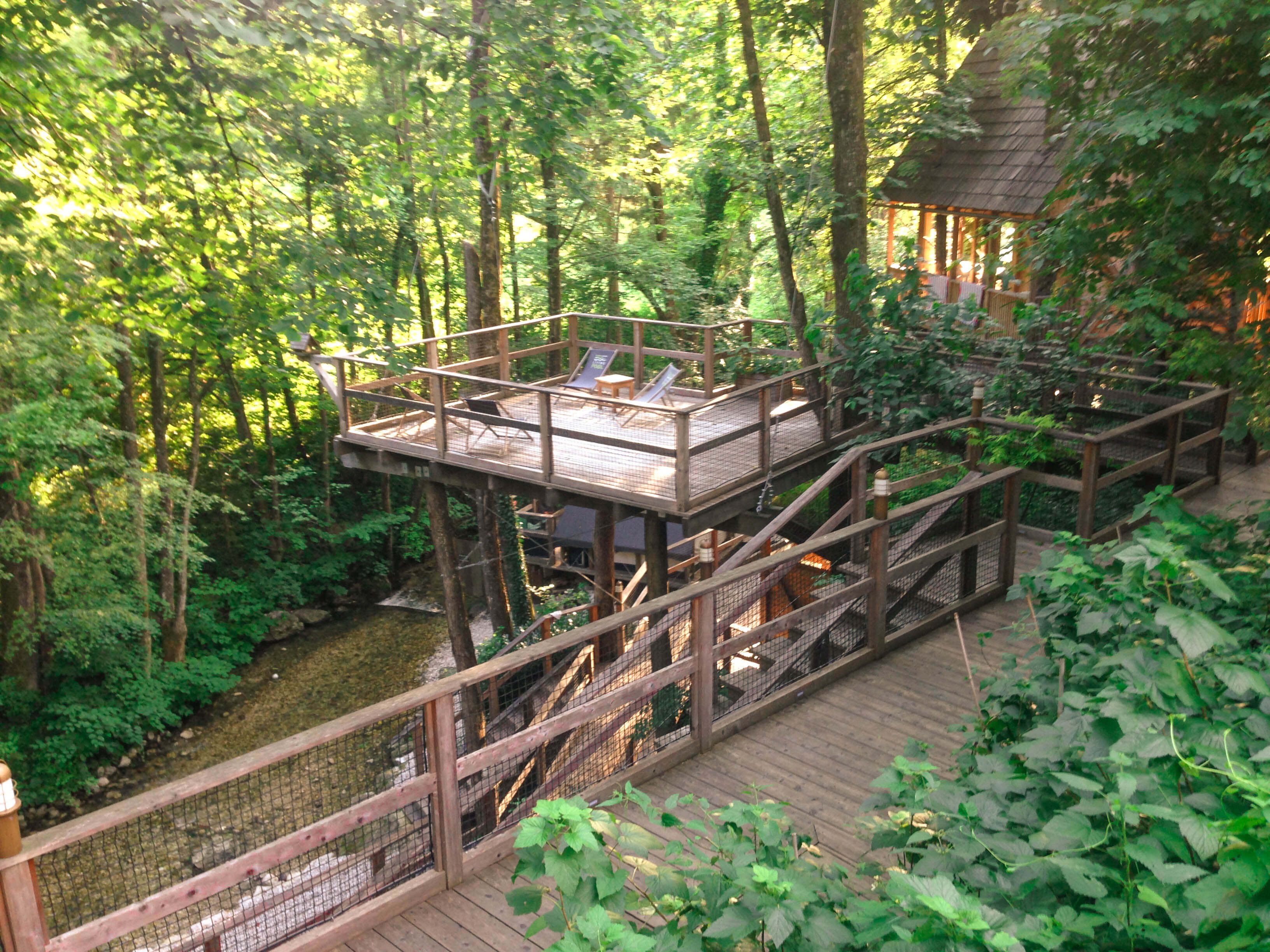 From the restaurant level one can see the tree houses almost on the same level. Going down the wooden structures we arrived at different viewing decks and when we were almost to the river we were shown our Pier Tent.
Pier tents are located on individual wooden decks overlooking the river, only 2 metres down from the balcony. Some Pier tents even have stairs down to the river so you can refresh yourself right from the privacy of your own deck.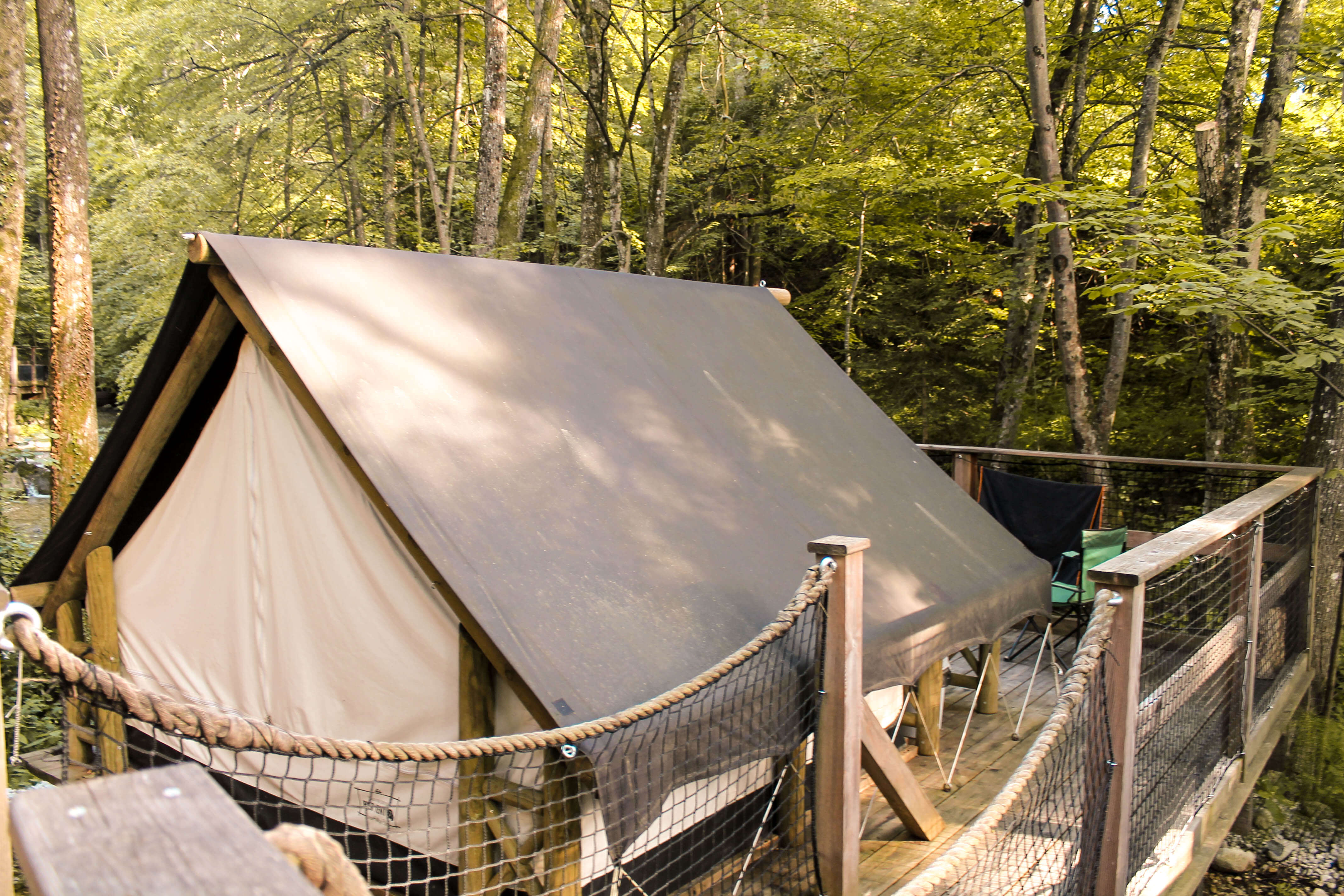 The pier tents amenities include mattresses and sleeping linen, two little lamps at each side. On our private deck a lamp, a big box to store our belongings, two chairs and a mini fridge complemented the room. For all of you worried about the safety of your belongings, both the tent and the box have a lock.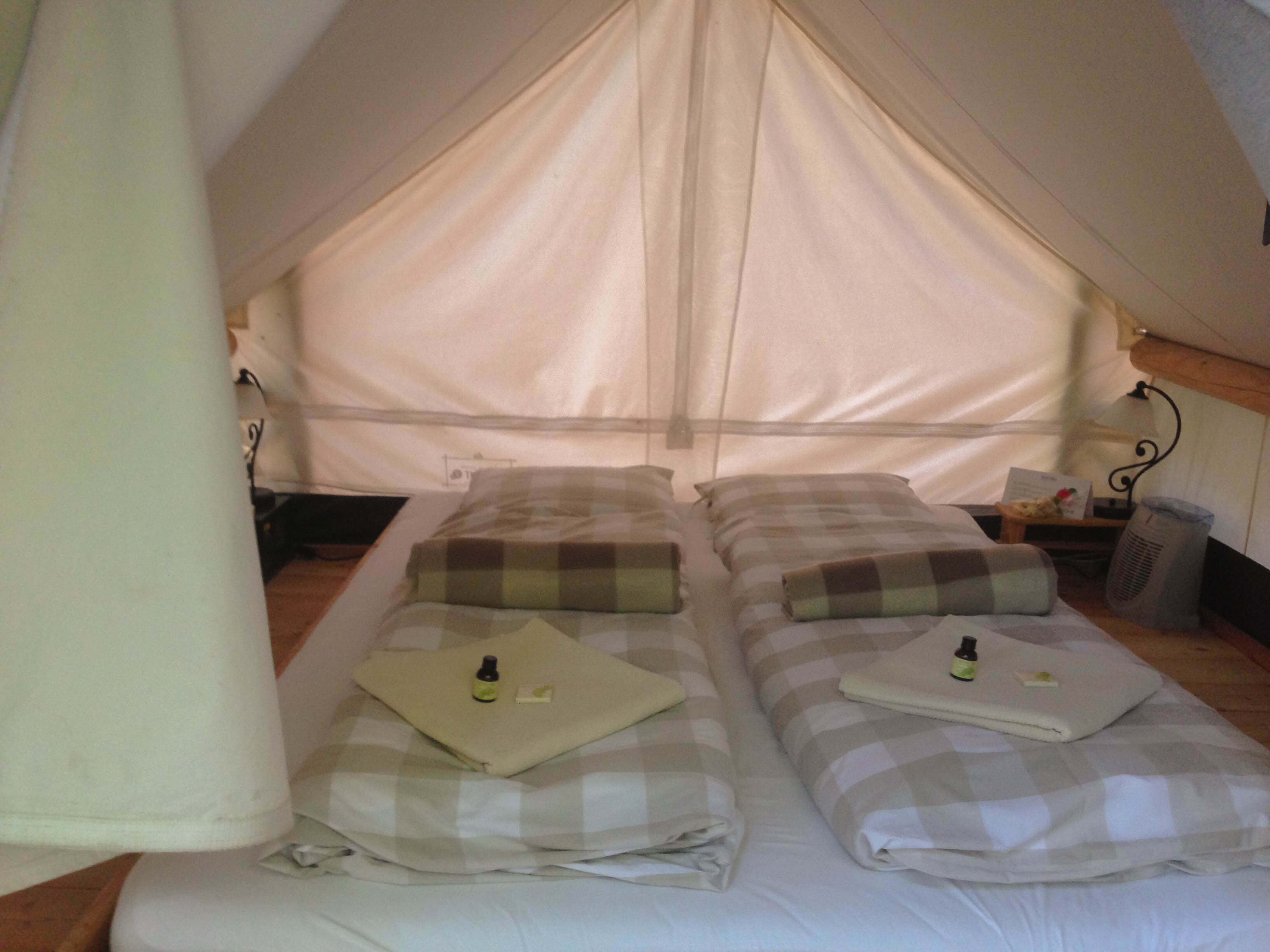 ---
Planning a trip to Slovenia? Check out this full week itinerary visiting the country
---
The pier tents do not have private en-suite bathrooms, they are communal. The Treehouses and glamping tents do have en-suite bathrooms.
What makes Garden Village Bled an eco resort?
Garden Village Bled is an eco resort. The energy is powered through solar panels, they have a river running through the property that feeds both the pool and drinking water for guests.
Instead of using chemicals for the pool, there is a pond with different plants that filter and clean the water. How cool is that? Their gardens are full of different vegetables that are served in the Greenhouse restaurant at a later stage.
What I loved most
The attention to detail throughout the property is really satisfying. The staff were over the top kind and the resort was a quiet place to rest after a busy day.
Garden Village Bled offers glamping at its best in lush green gardens. It is a peaceful quiet garden to reconnect with yourself.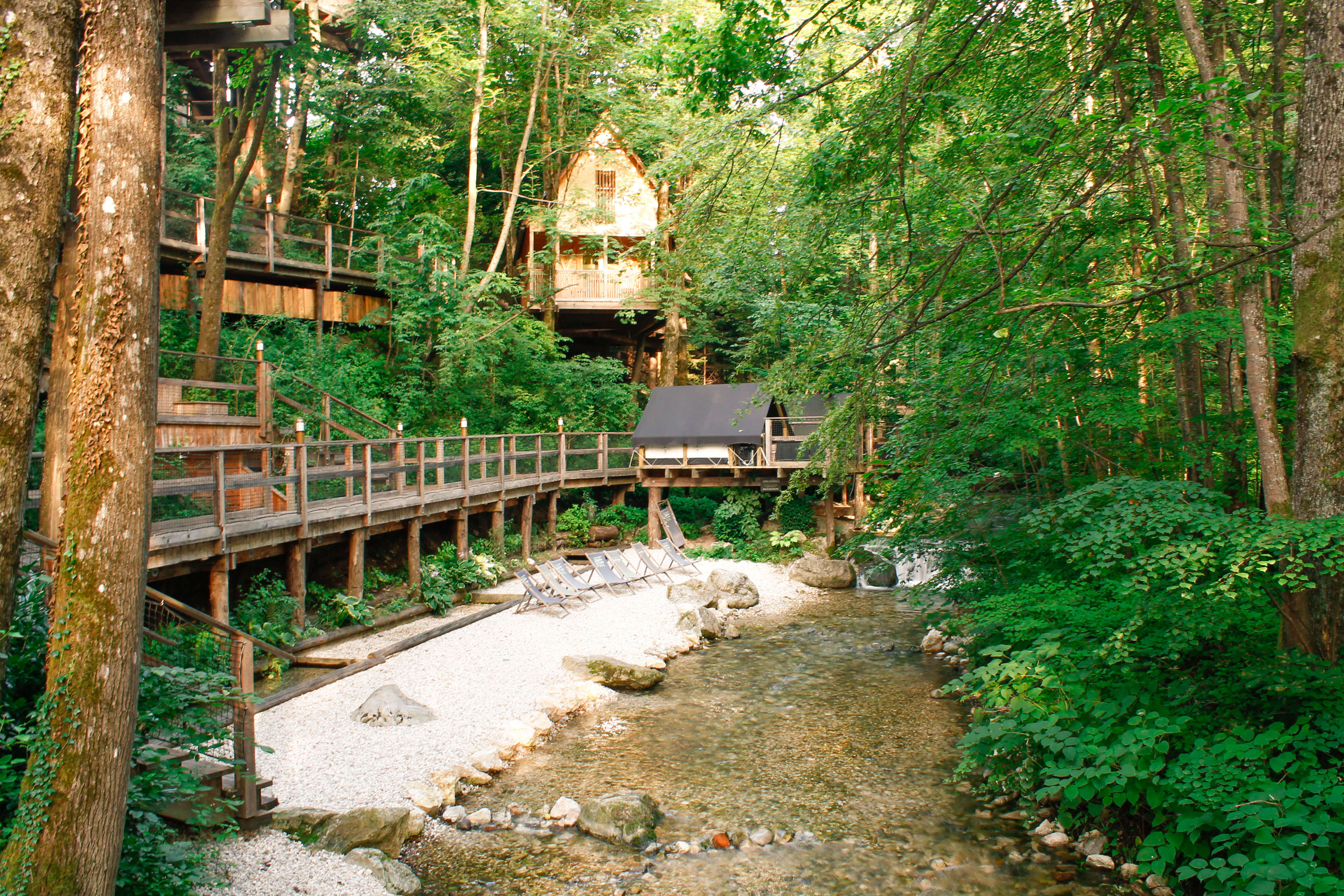 Sleeping so close to the river made the whole sleeping in a luxury tent even better. Hearing the water running below us the whole night was very soothing.
Do you want to sleep here? PINT IT!