Until less than a year ago I didn't know where São Tomé and Príncipe was. To be completely honest, I hadn't even heard of the country's name. The islands are in the guinea gulf in West Africa and are the second smallest country in the continent. The country is comprised of two islands, Sao Tome being the biggest island while the smaller one is Principe. The capital is Sao Tome city, on Sao Tome island.
I visited in October for 9 days and previous to my trip it proved quite hard to find up to date information regarding practical travel requirements such as money or accommodation, so here's everything you need to know about São Tomé and Príncipe so that you can plan your travels with as much information as possible.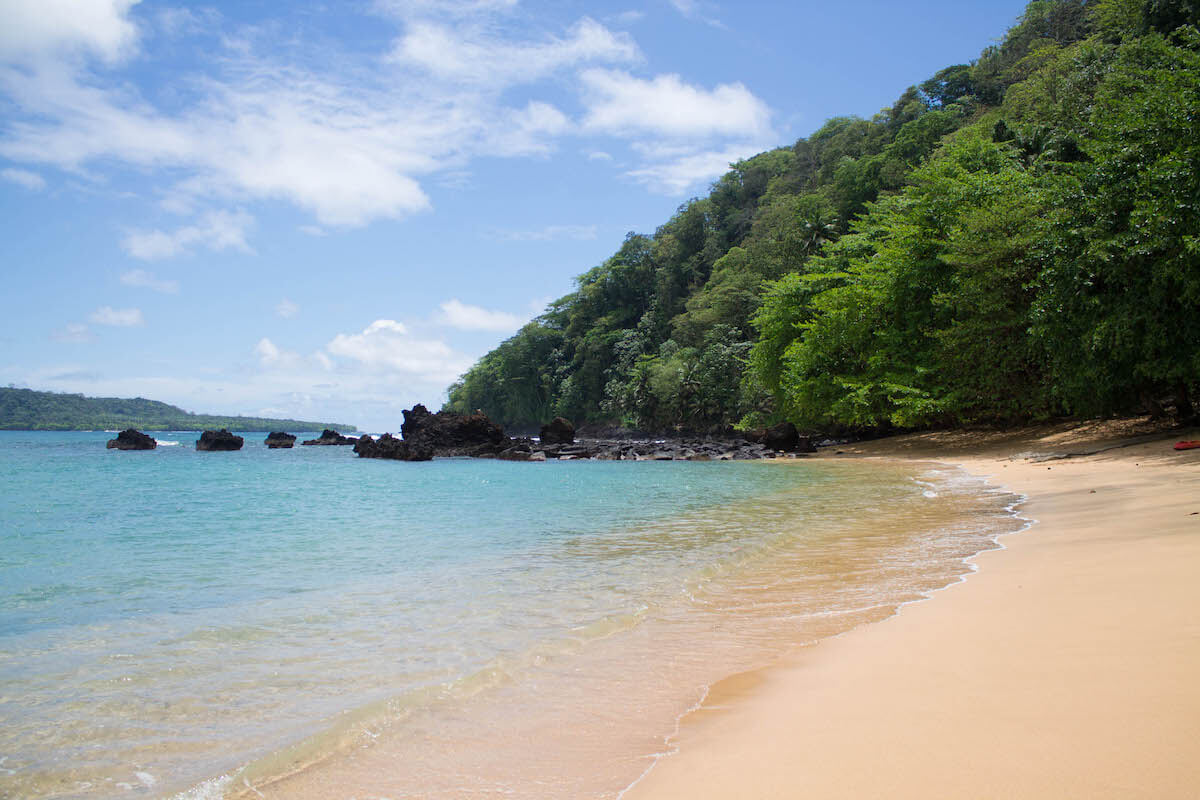 Everything you need to know about São Tomé and Príncipe
Fast facts
Coffee and cocoa cultivation
Biosphere reserve unesco
The Equator separates a little part on the south island from the rest of the country
Dreamy beaches and year round 26ºC degree water
Getting to São Tomé and Príncipe
Flight: You can fly from Portugal, Angola or Ghana with direct flights. They don't fly every day of the week but about 2-3 times a week depending on the airline.
Boat: This is not really an option. You might be lucky and be able to hop on a cargo boat or similar but there are no regular departures.
Travelling between São Tomé and Príncipe
Flight to connect between the islands both airlines (35min) with STP airways or Africa Connection.
There are some boats but for practical reasons I wouldn't recommend them, as they take longer and do not have scheduled departures.

---
---
Entry requirements & health information
The information online is not up to date. I recommend you to contact your closest embassy. For EU citizens you only need a valid passport (I found that out after contacting the Brussels embassy).
The islands are in a malaria area, and noted by CDC (Center for Disease Control and Prevention) preventive pills should be taken. Some years ago there was a big campaign to prevent malaria by providing insecticide sprays, mosquito nets and treatment. The citizens will tell you that malaria pills are not necessary in the country, so you can decide for yourself. I didn't take preventive pills during this trip.
Driving in São Tomé and Príncipe
They drive on the righthand side of the road. Only the main roads are tarred, and the rest are gravel/dirt roads. Even in the cities there are gravel roads. A 4×4 is required for the usual day trips, as potholes, and bumpy gravel roads are common.
During your days on the big island (that is Sao Tome), you will most likely do the southern day tour, the northern day tour and the central day tour. They all require a 4×4 as some parts have tarred roads and some don't. I have never had to drive so slowly over so many potholes, but it was part of the fun (the co-pilot begs to disagree on how smooth or not I was 😉 )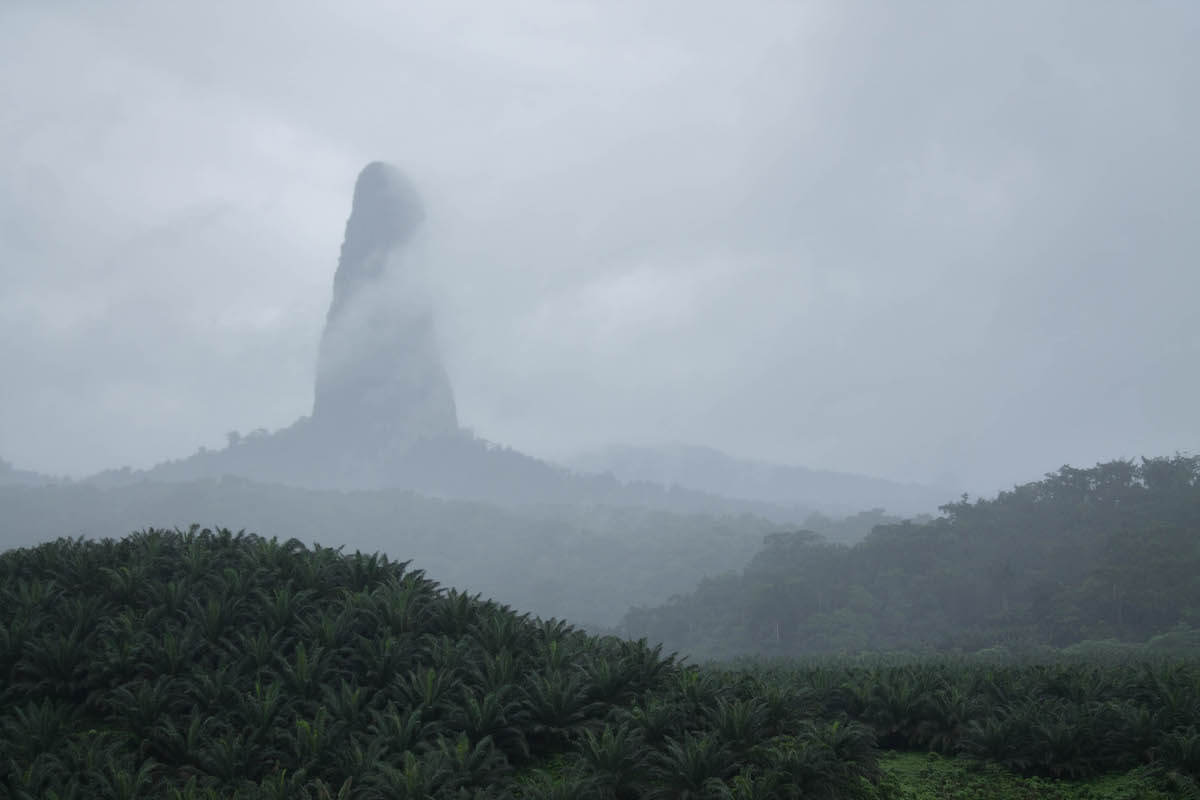 Paying in São Tomé and Príncipe
They do not accept card payment on the islands. They do not have foreign currency ATMs. I am not joking. São Tomé and Príncipeis (so far and hopefully) the only country that I've heard of who doesn't accept card payments. When booking accommodation online, they will ask for a bank transfer (international). For car rental they will ask you for cash on arrival.
If that doesn't sound crazy enough, wait until I tell you that their ATMs won't let you withdraw money. ATM's only work with their own bank cards. You have to carry cash with you for your whole trip. That means budgeting your possible expenses in advance (I had 1€ left by the time I left – that proves how amazing I am at budgeting, right?). You can bring Euros and pay with them everywhere. Some places won't accept Euro coins but only Euro notes, so keep that in mind when they give your euro coins back (because, they do have them and are trying to get rid of them). It is a good idea to ask for dobras back instead.
You can also exchange from Euro to Dobras (it is always good to have some small notes) at hotels and near the Petrol Station in Sao Tome. Some guys will be asking "cambio?" "exchange?" and they will follow the official rate (but you should always check).
I only found one exception in Bom Bom Resort, Principe, where I could pay with credit card.
[kad_youtube url="https://www.youtube.com/watch?v=XQWusDP10I0″ ]
Safety
The country is very safe. Not at any point during the trip did I feel unsafe or uneasy. I had two interactions with police while driving the rented car and both were very polite and friendly. People do look at you but it is more of a why-would-you-come-here face than anything else.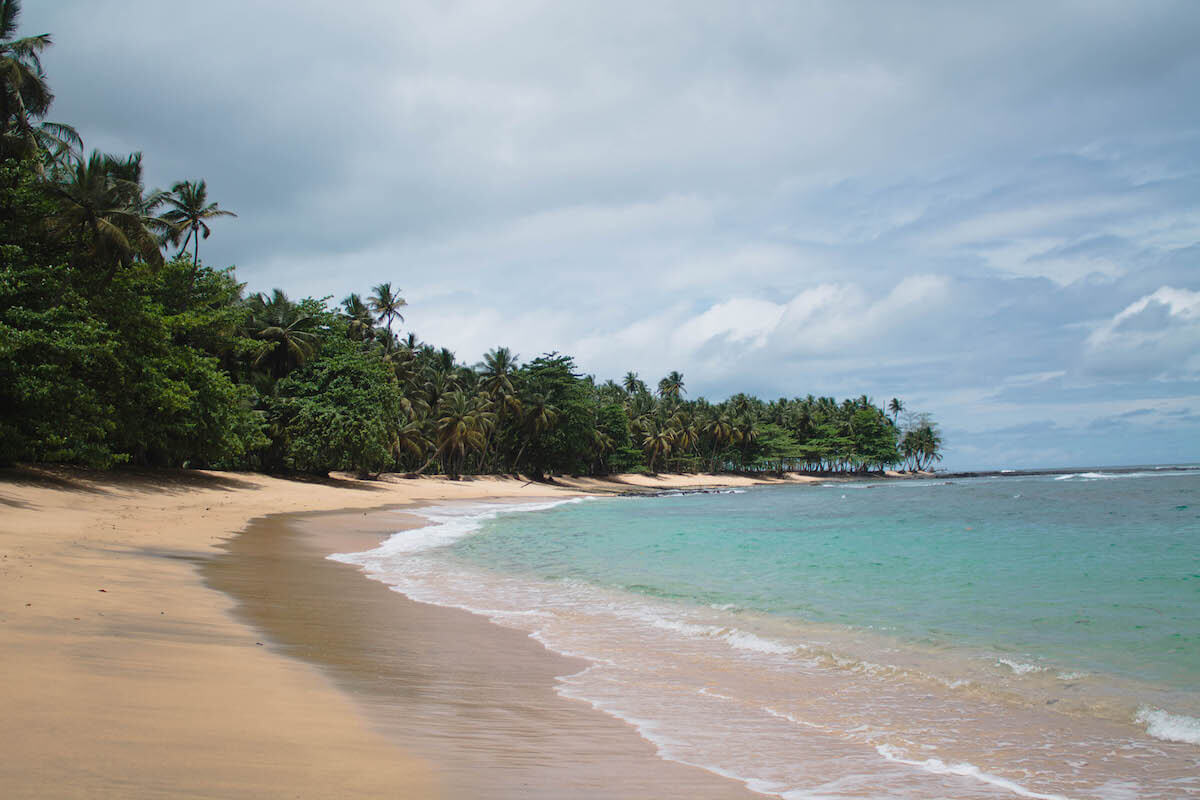 Culture
São Tomé and Príncipe gained its independence from Portugal in 1975. The language spoken is Portuguese with a very distinct African accent. There is a lack of classrooms and educated teachers, and the unemployment rate is close to 50% on the islands.
The buildings in the main cities haven't been maintained for the last 40 years, and areas of town are left "abandoned". There is a need to take care of their beautiful architecture. It feels like they don't care and conserving their own country is not a priority yet. There is quite a lot of rubbish on the streets as well.
Accommodation in São Tomé and Príncipe
Although the accommodation industry is developing, there are few options available to stay around the country. Most of the accommodation on offer are 5 star and luxury hotels, developed by foreign portfolios. The entry level industry is starting and there are a couple guesthouses available on both islands, although they are not so easy to find. I recommend checking the website Sao Tome islands (https://www.saotomeislands.com/hotel.html) as well as booking.com.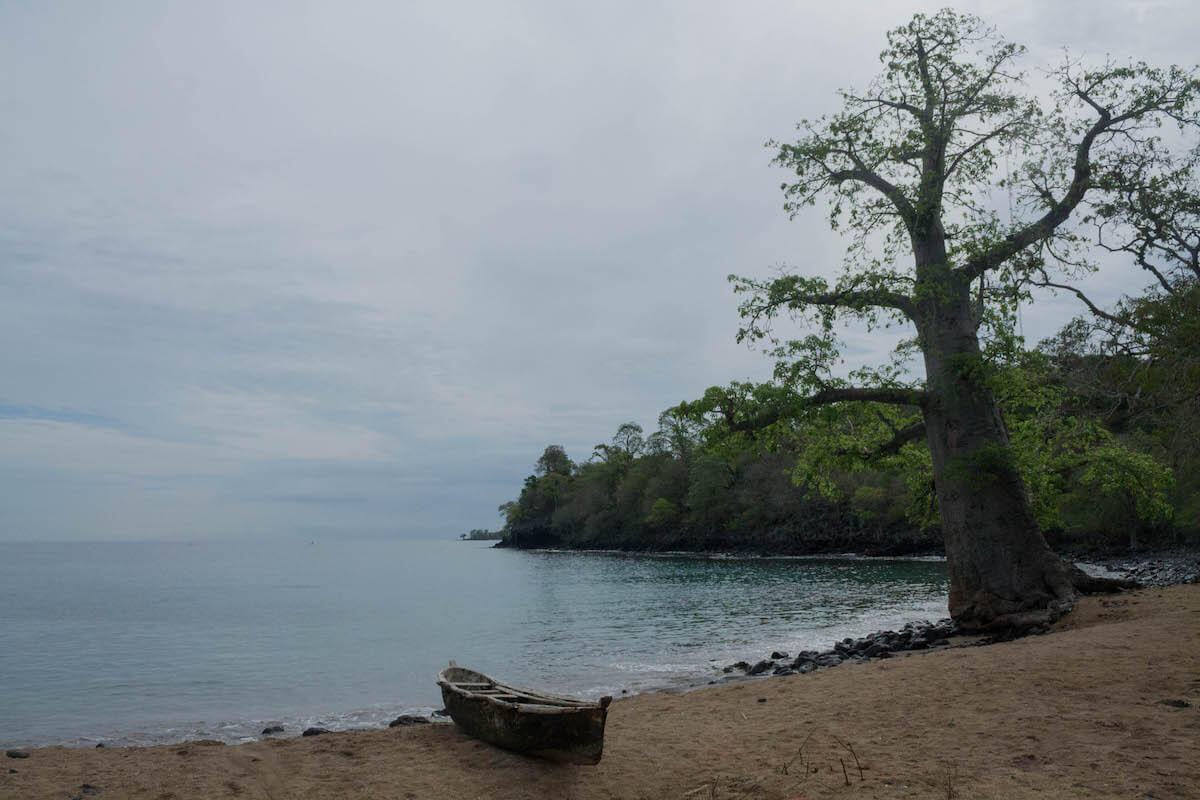 Internet access
All hotels and guesthouse have internet access, as well as some big restaurants. The different wifi's that I used were of good quality, enough to stream some youtube videos.
Food and water
Being islands their main source of protein is fish. Fish is served everywhere on the island and is delicious. I had the pleasure to taste what now is my number 1 fish ever at a small restaurant during the stay. Coffee, sugar and cocoa are common. Typical plates include pregos, queijadas and feijoadas.
The tap water is drinking water but as always keep in mind every stomach reacts differently and you should be careful. I recommend having a filtered water bottle just in case.
When is the best time of the year to go
São Tomé and Príncipe is a destination that can be visited all year round. The islands have two rainy seasons. The short rains are in October and November and the main rainy season is in February and March. I travelled in October and the thunderstorms are a force to be taken into consideration. I had good weather but some days after 1pm the rain took charge.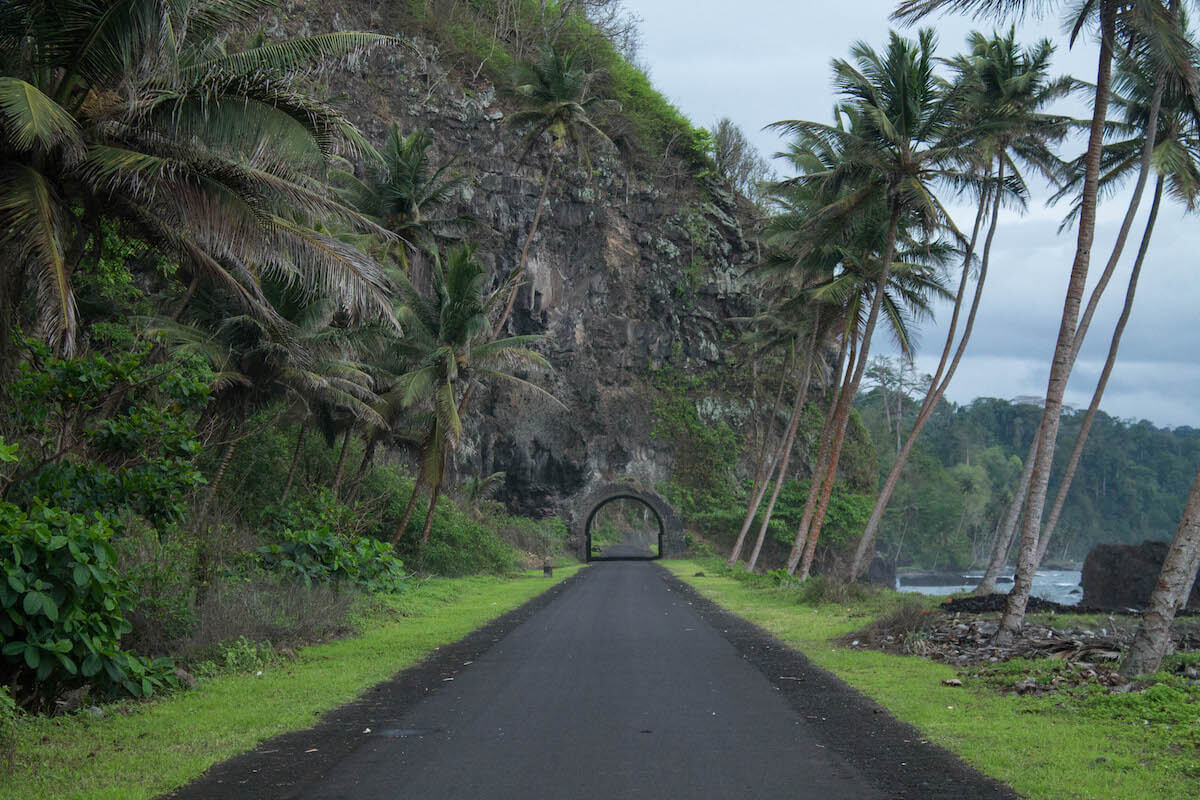 Highlights
In São Tomé island
Central day tour
Southern day tour
Northern day tour
In Príncipe island
Visit Praia Banana
Visit Praia Campinha
Dive/snorkel

Why you should go to São Tomé and Príncipe
The tourist numbers annually are around 110.000 people. The country is still fairly untouched and has a different offer
Most beautiful beaches I have ever seen and warm water
Great endemic flora and the Obo National Park is a UNESCO biosphere area
Tourism is boosting the economy and giving jobs to the islands and hopefully improving their lives in the near future
Nice to visit the second smallest country in Africa (after Seychelles) and the smallest capital city in the world, Santo Antonio (Principe island)
[columns] [span6]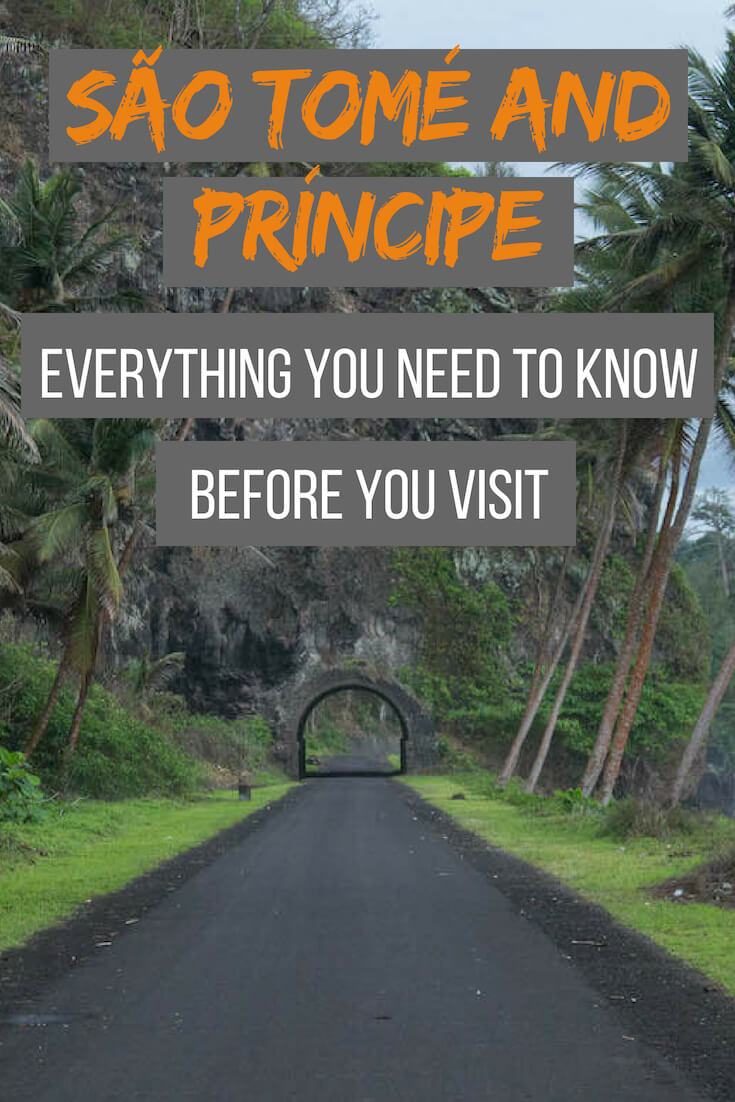 [/span6][span6]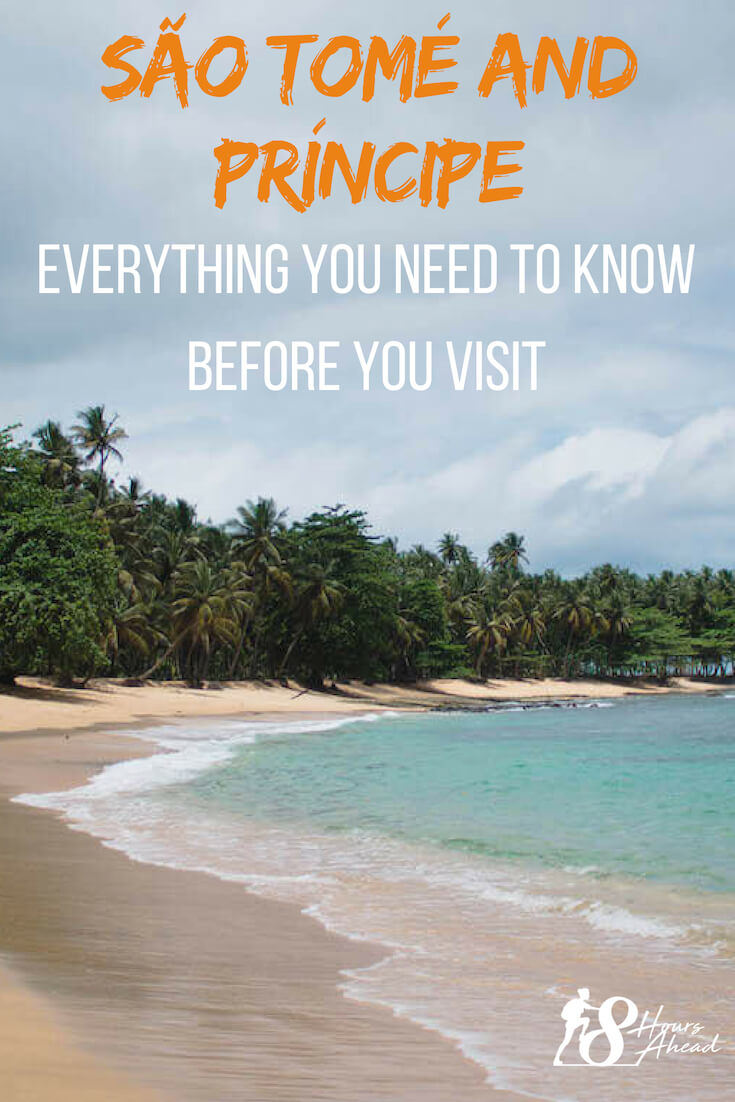 [/span6][/columns]