Now that we've covered the awesomeness of Lake Bled, we can move on to another Slovenian lake: Lake Bohinj. It is the biggest lake in the country and the main gateway to the Triglav National Park.
Located only 20 minutes away from lake Bled it is already an entirely different world. Surrounded by the Alps, lake Bohinj is the perfect escape for nature lovers. It is far less crowded than lake Bled. The feeling of calm on Lake Bohinj and the connection with nature and landscape is just automatic once you get out of the car. There's something about breathing mountain air that does the trick for me.
Slap Savica
The Slovenian word for waterfall is slap, so following Slap Savica directions was quite easy. The roads are narrow so be aware of that when you drive on the winding forest roads.
The walk takes about 20 minutes going up stairs. I have to say that although it was early enough in the day, the summer heat was already tough. On arrival there are various groups of people trying to get their shots – so be patient!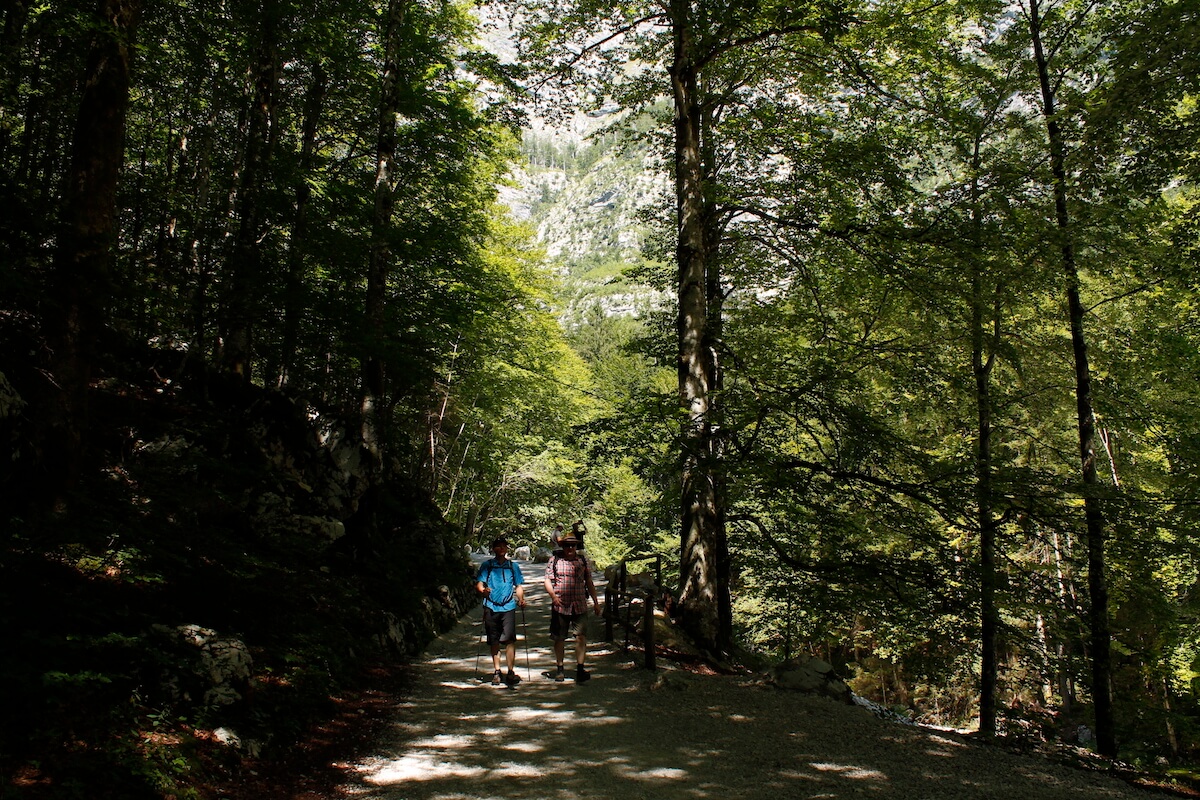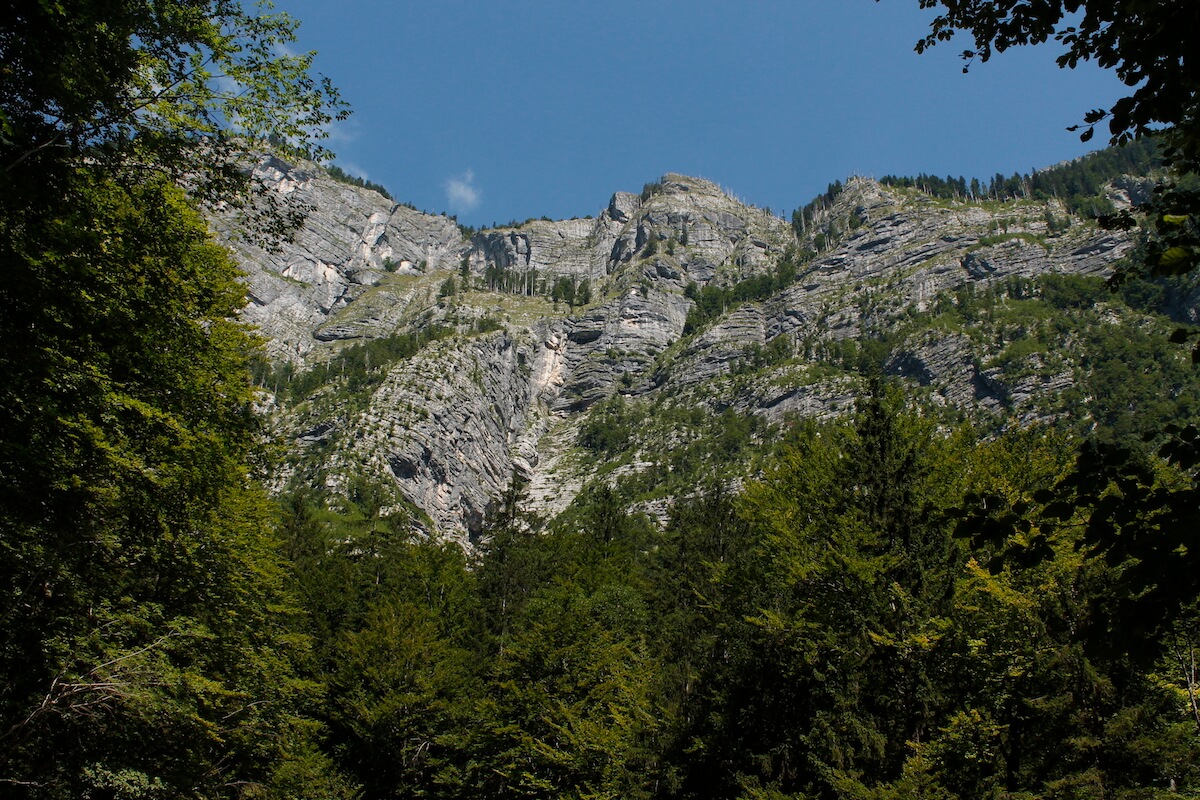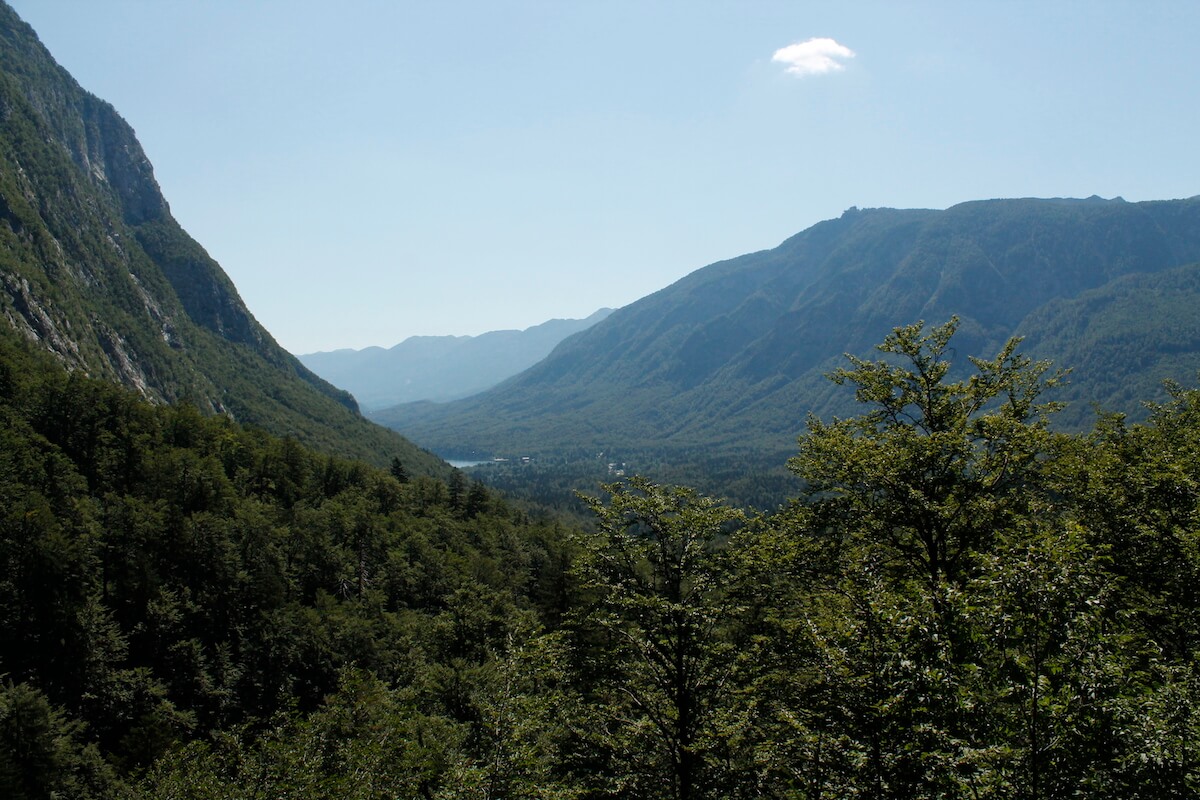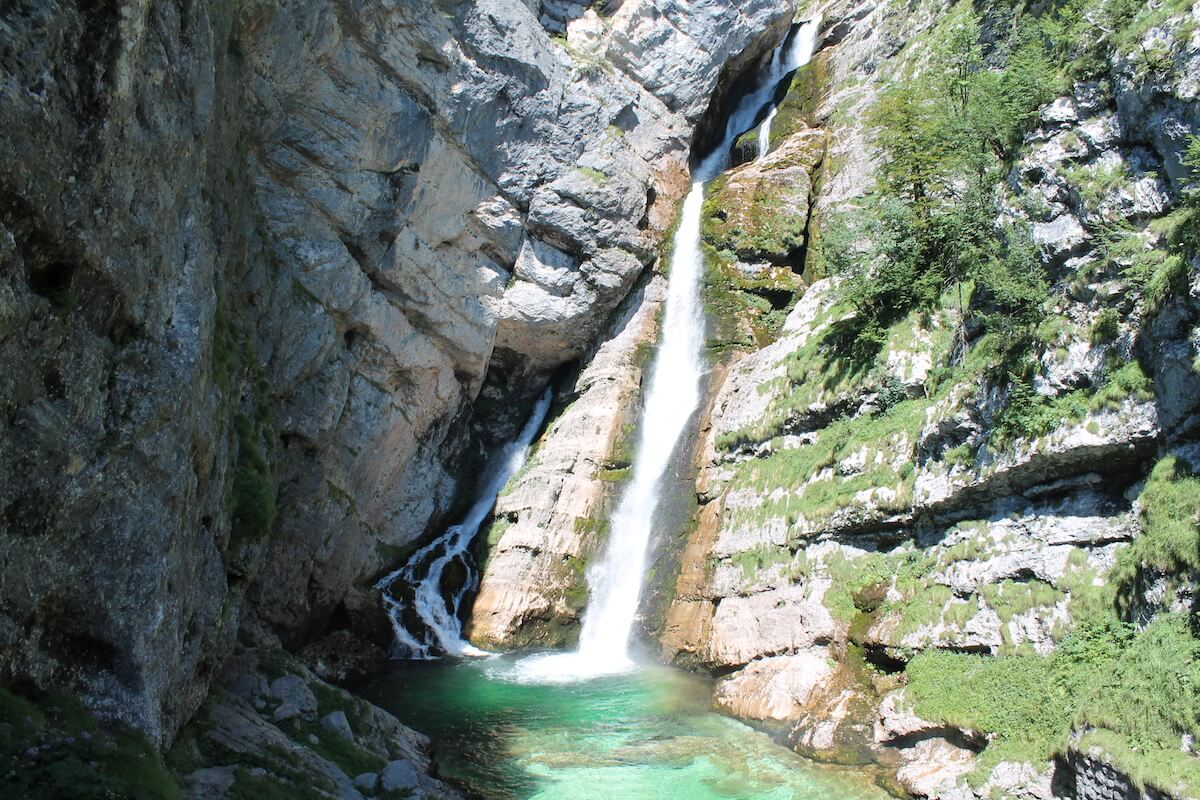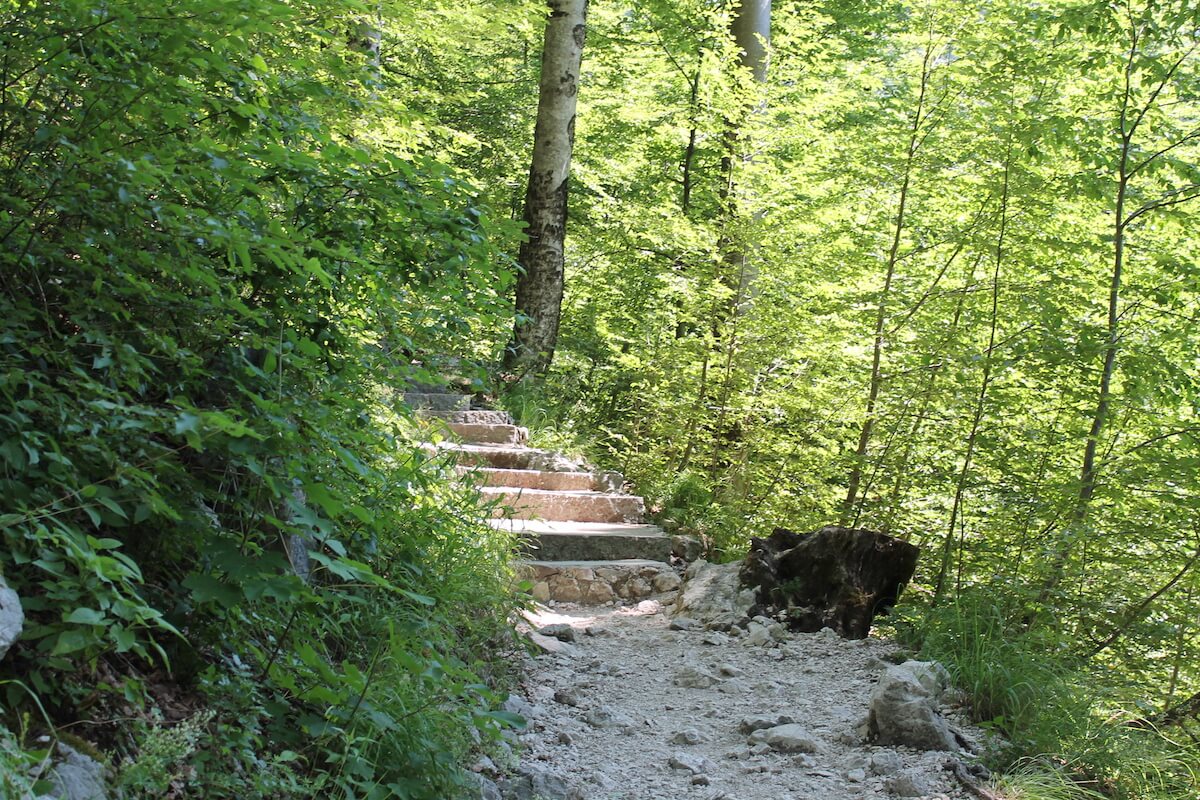 Vogel ski resort
If the beauty from land was not enough to impress you, there's just a perfect solution: hop on the Vogel cable car to the top. It will take you up to 1540m! Right outside the cable car there's a little lookout area hanging on top of the mountains. From up there you can see the lake and its surroundings. To top it off, in front of you the majestic Alps rise high. It is really beautiful.
One of my favourite things to do up there was just sitting quietly and observing the beautiful mountains around me. There's something special about sitting quietly and reconnecting with yourself and your thoughts while you are in the mountains.
There are a number of activities up high during summer, ranging from restaurants, to hiking trails higher up or down to the parking lot, ziplines or panorama lookouts.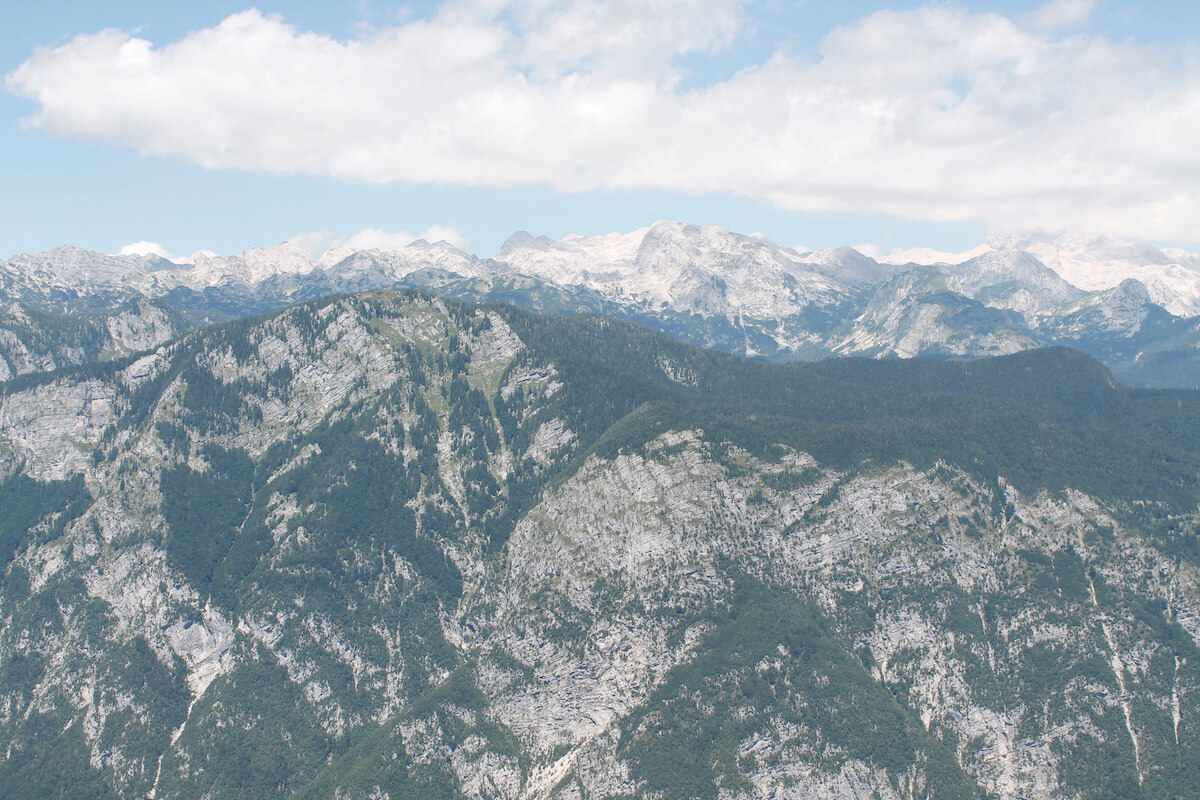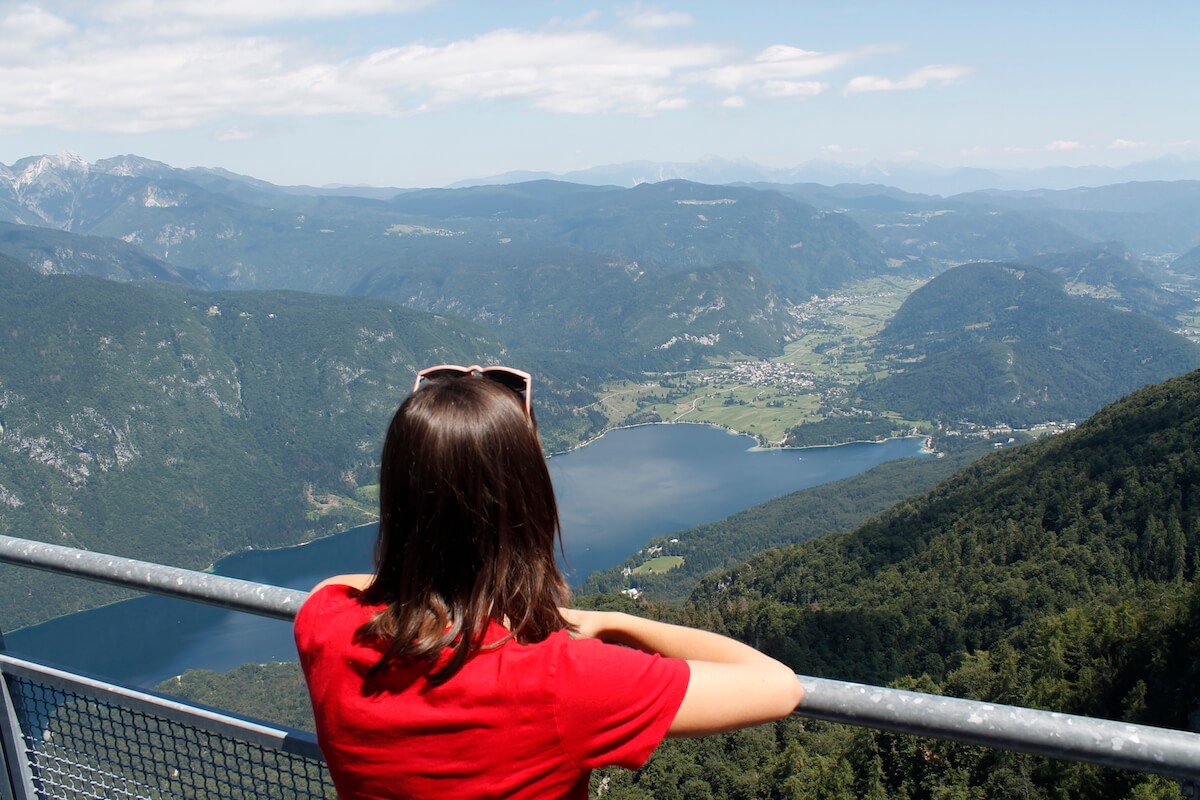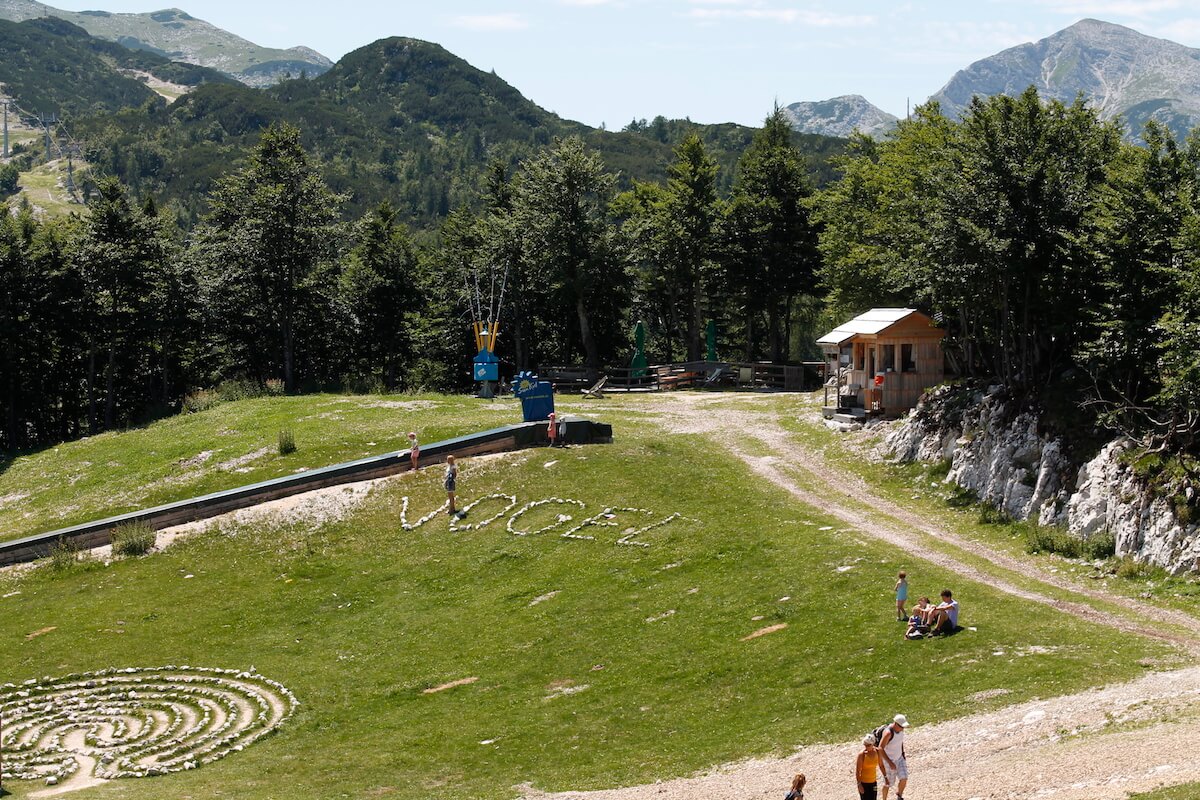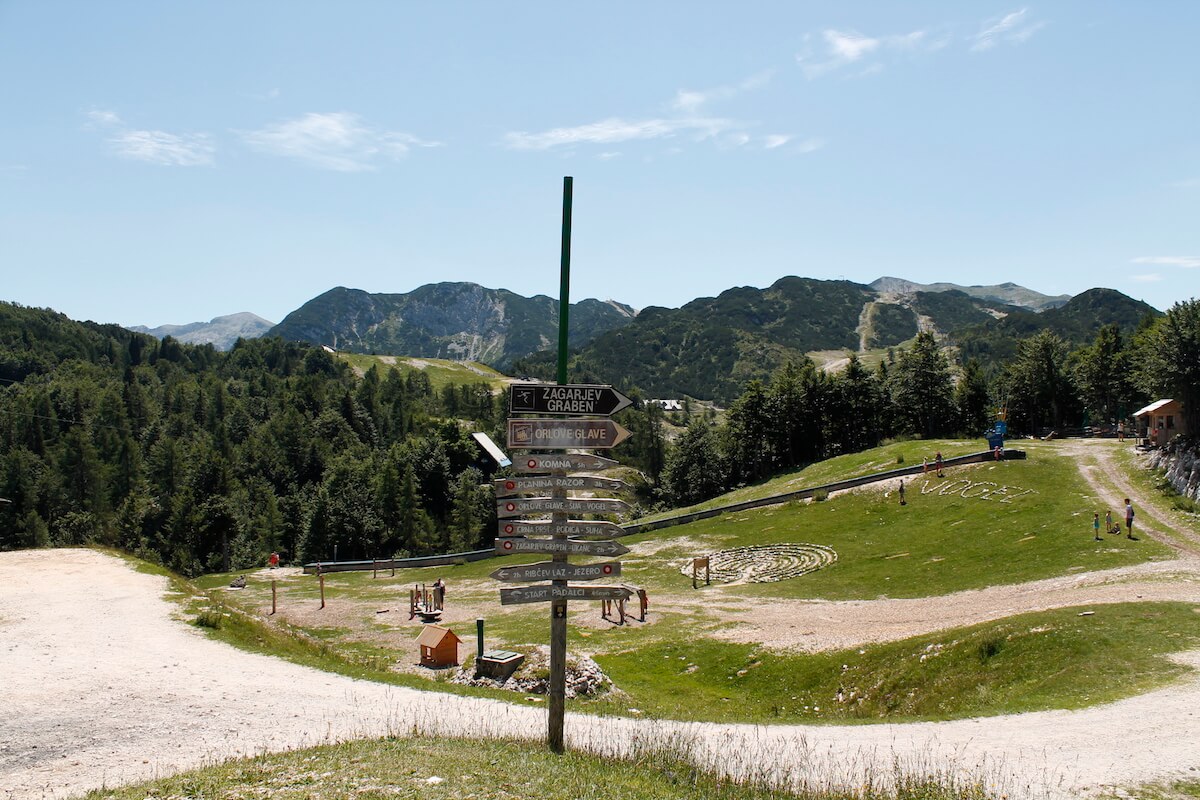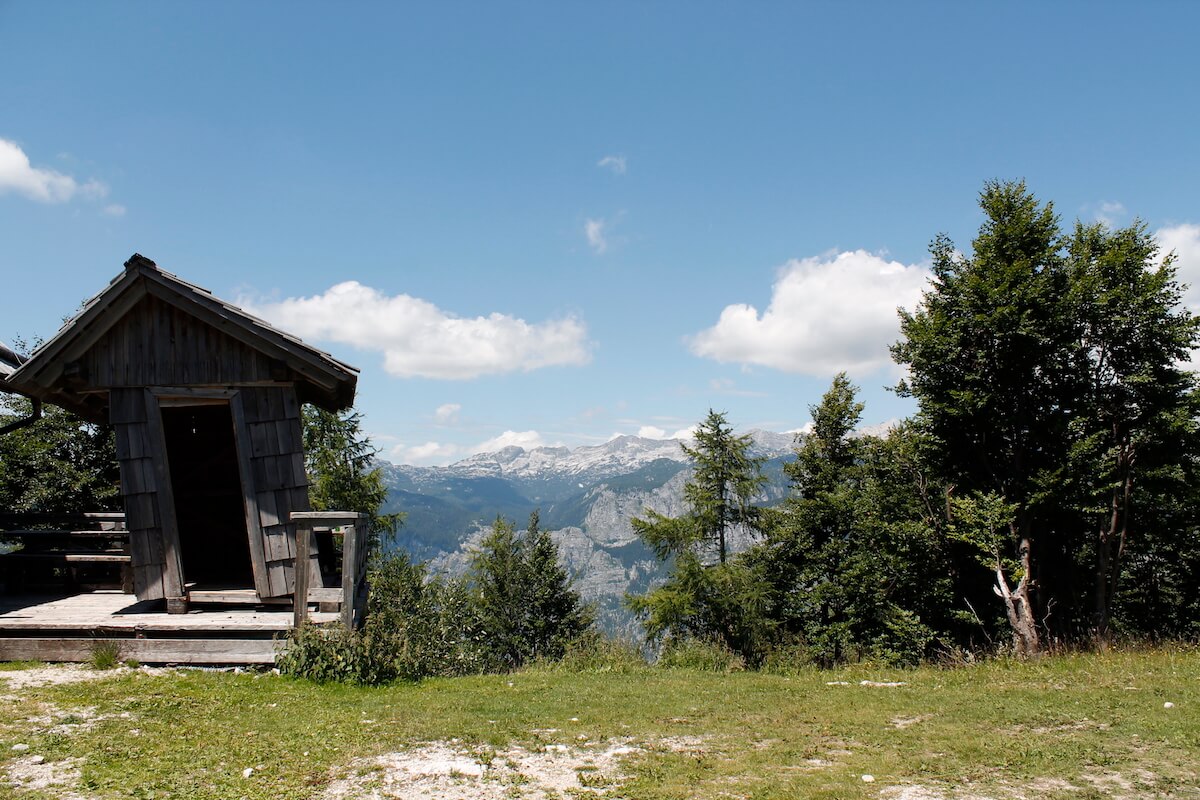 Swimming in Lake Bohinj
On a hot summer's day, the parking provided in different areas around the lake makes for the perfect beach. Unless you want to go to the most crowded area in the south, you should park in any of the spots that go from the south area (where the church of St. John the Baptist is) to the Ski resort cable car.
Locals and travellers share the little pebble coast to swim in the water. Considering the lake is fed by glacier water it was surprisingly warm to swim in!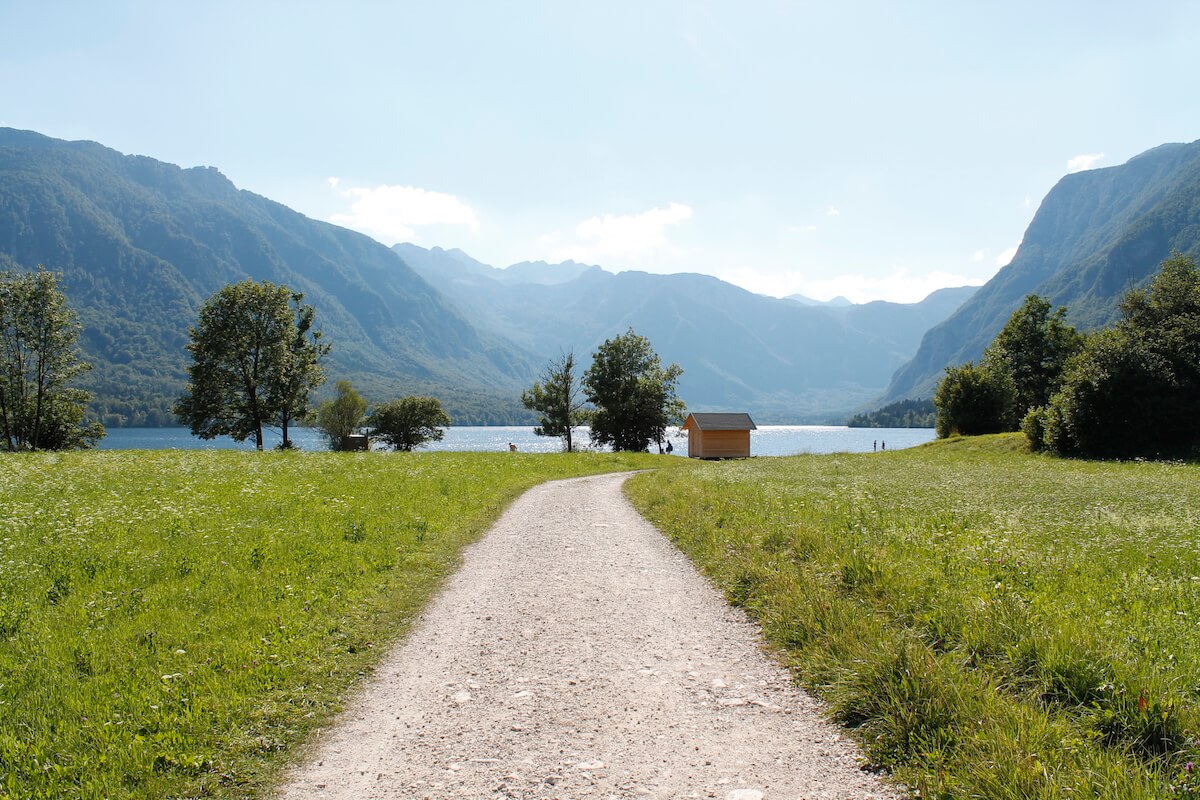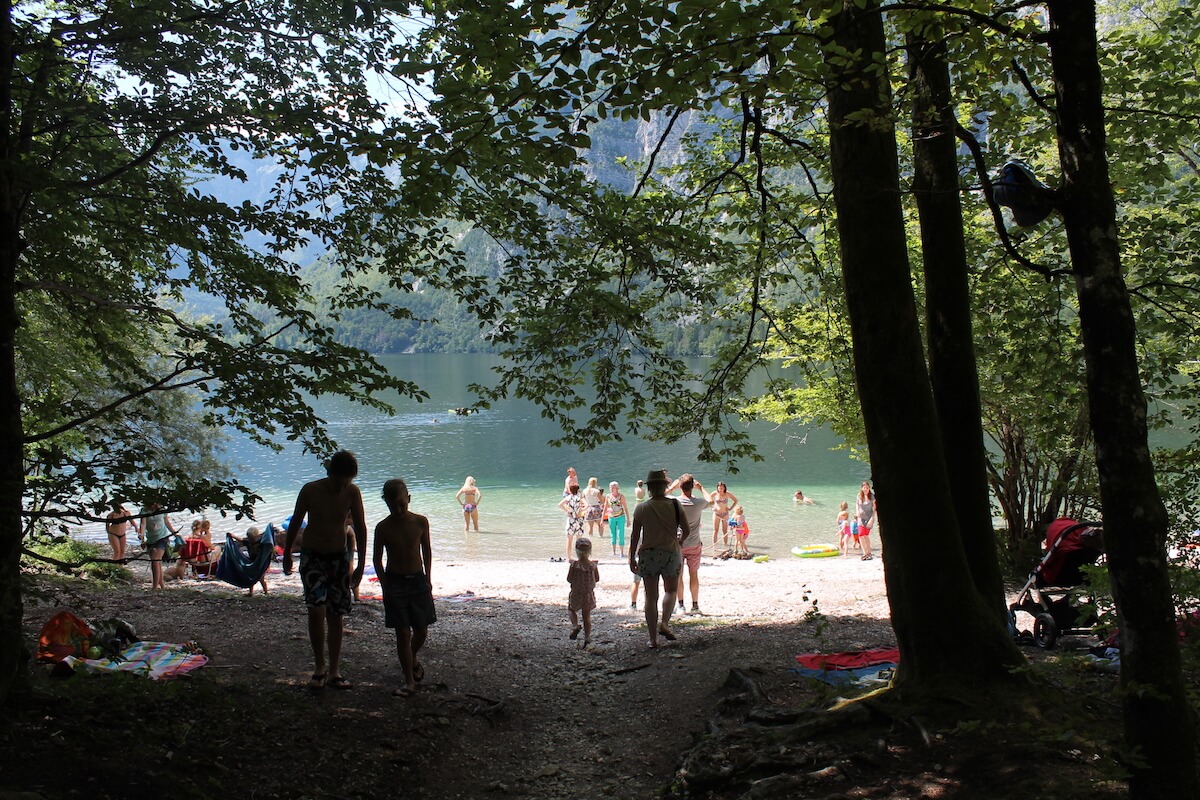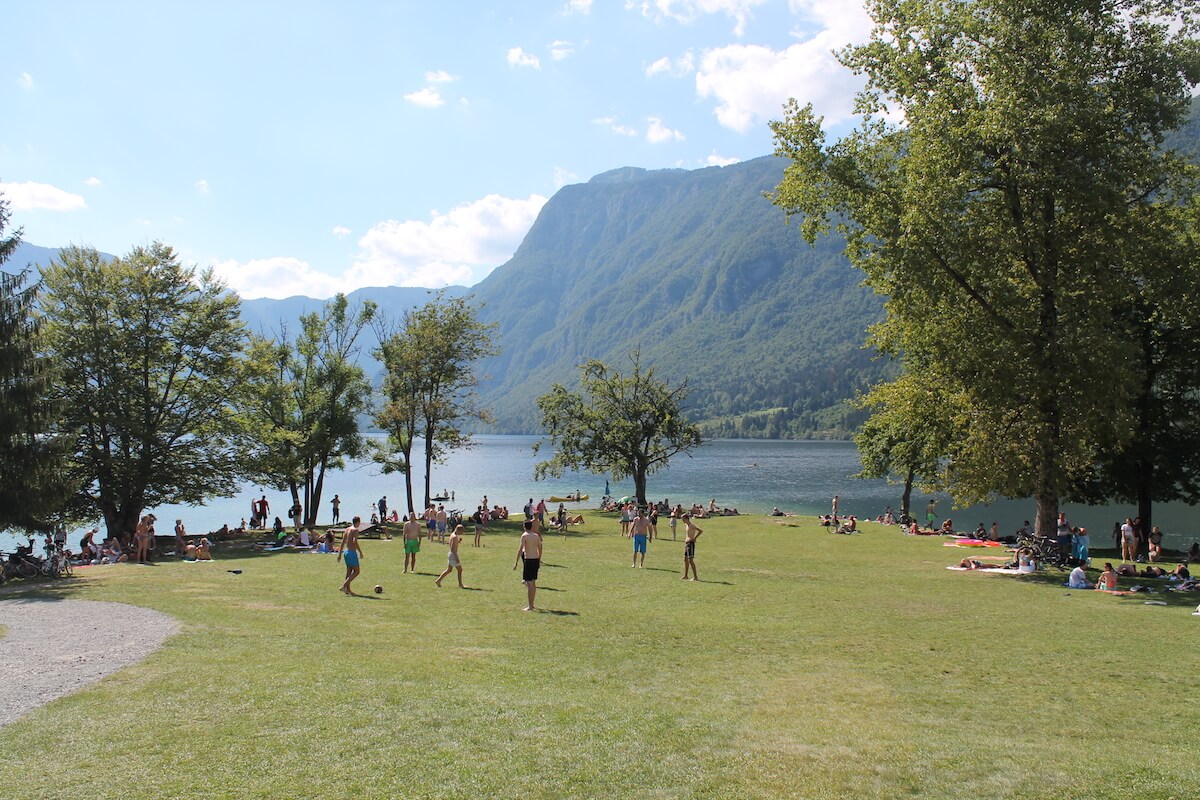 After taking time with each of the activities I can assure you you'll be ready for a glass of wine in the Slovenian countryside.
[columns] [span6]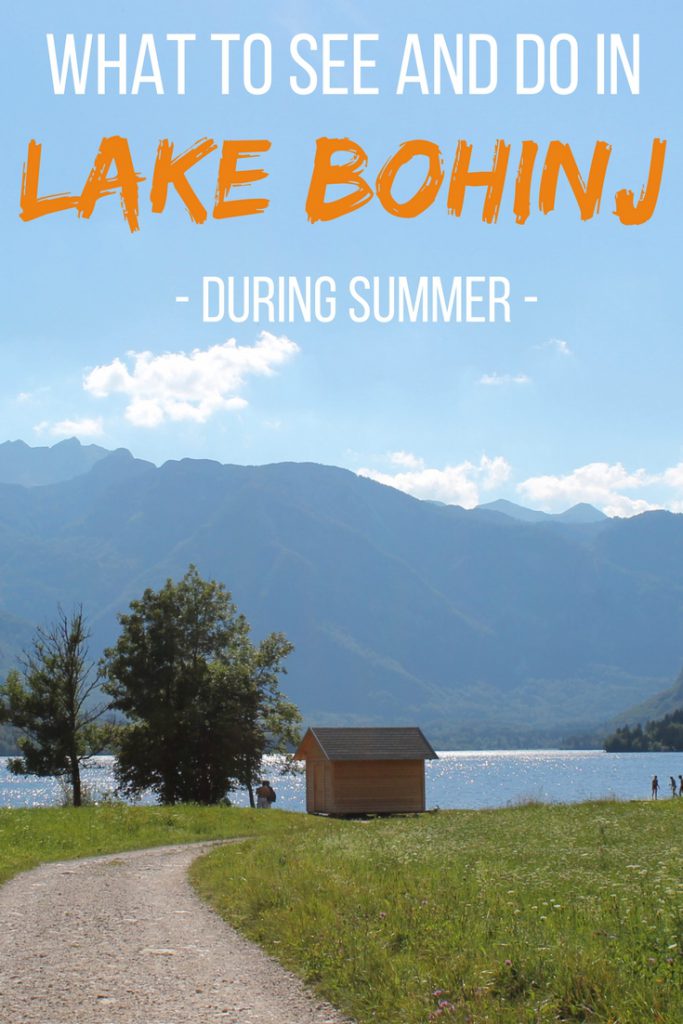 [/span6][span6]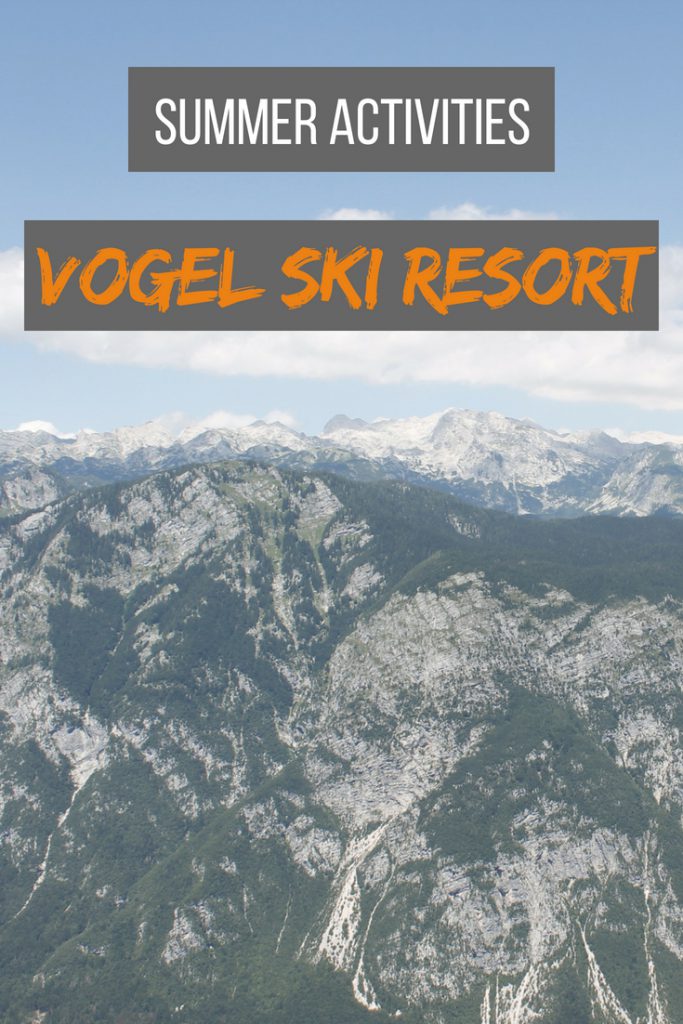 [/span6][/columns]