Senja was the greatest surprise during our 10 day trip in Lofoten Islands & Northern Norway. This breathtakingly beautiful island is above the Arctic Circle and is the second largest island in the country.
It is often overlooked for the neighbouring and famous Lofoten Islands but there are so many things to do in Senja that they have nothing to envy. If you are planning a trip to Lofoten Islands and Tromso, Senja is an unmissable spot.
In Senja you will find dramatic landscapes, hidden gems and beautiful hiking paths with very few guests. The steep mountains plunge into the sea creating dramatic landscapes that are every traveller's dream.
The island of Senja has a dramatic and exposed outer coast and a mild and green inner coast. Most settlements on the islands are located in the outer coast because that´s where the best fishing is, and fishing is the main industry on the island.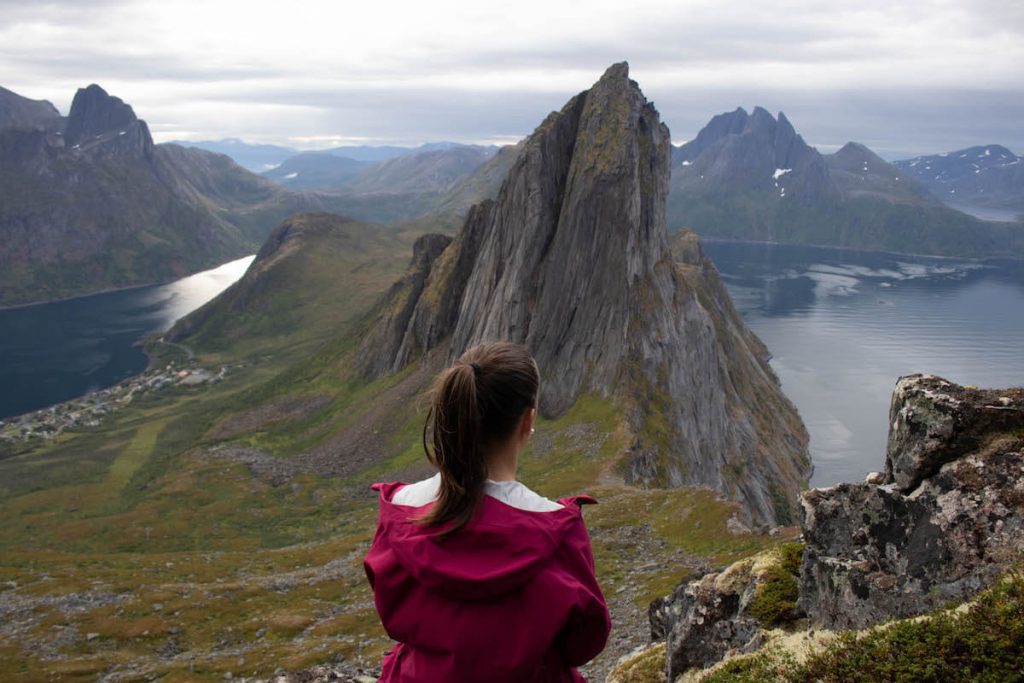 How to get to Senja
The closest airport to Senja is Bardufoss (BDU). From there it is around 1h drive to get to Senja. Another option is to fly to Tromso Airport (TOS). From there it is about a 2h40 minute drive.
During summer there are two main ferry lines that connect Senja for visitors:
Andenes (Vesteralen Islands) to Gryllefjord (Senja)
Bothnam (Senja) to Brensholmen (outside Tromso)
Using those ferry's, your entry points into the island multiply, making it easier to organise in a shorter drive from Tromso or from the Lofoten & Vesteralen Islands via Andenes.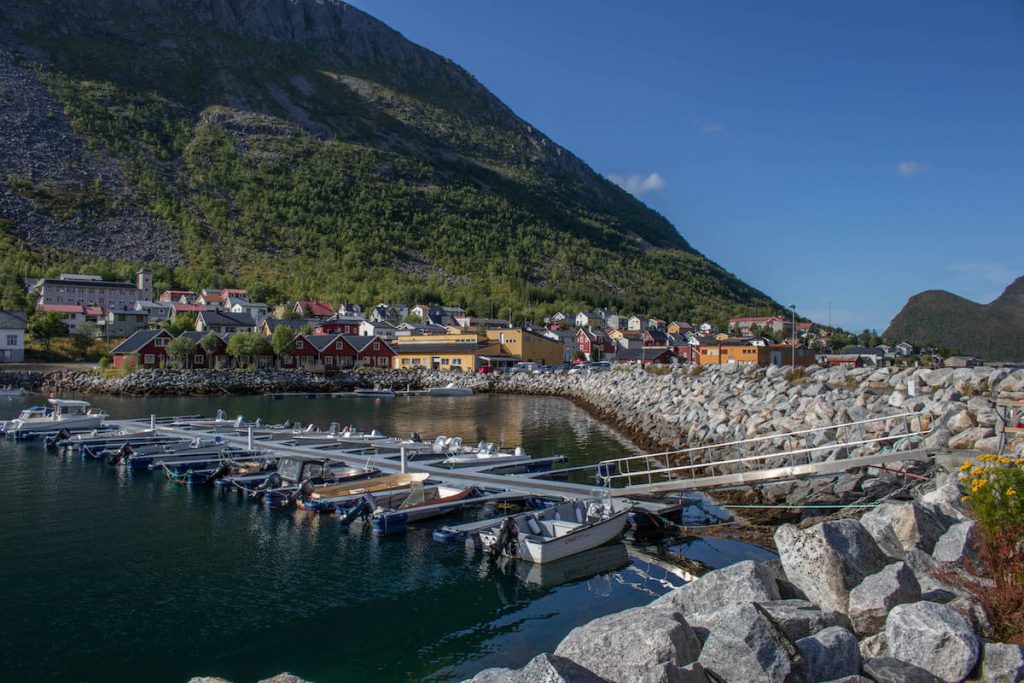 Best things to do in Senja, Norway
Hike Segla
Segla mountain is the most famous landmark of the island of Segla. It can be hiked in 3 to 4h return trip but it is a very strenuous hike. From the top you will have great views of the plateau. It has an elevation of 630m and as most hikes in Lofoten, Vesteralen islands or Senja it is short but intense.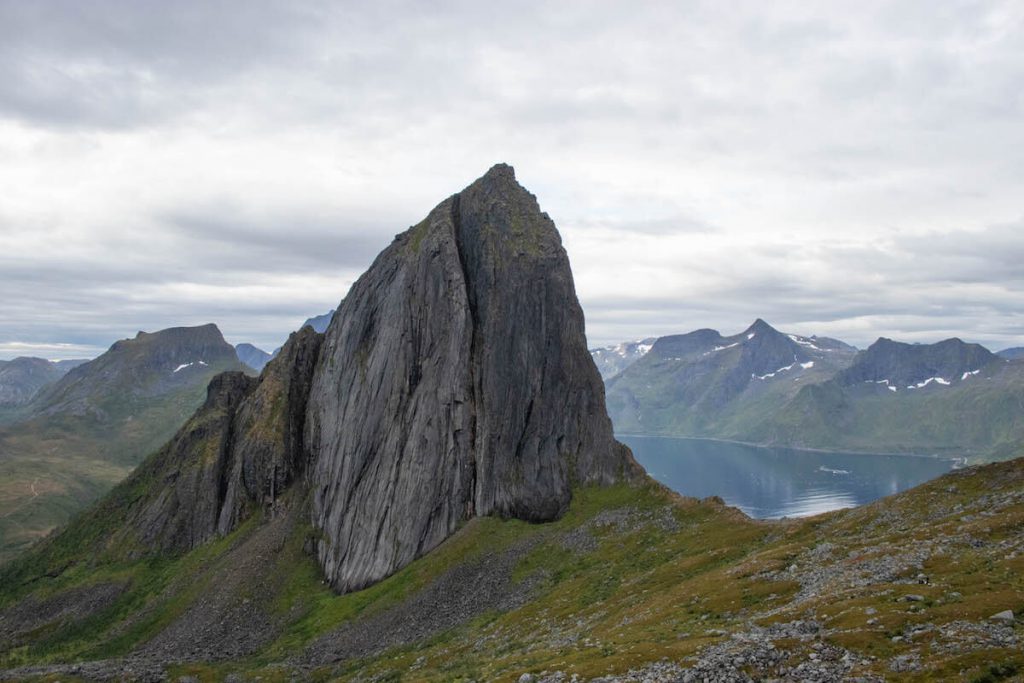 Hike Hesten
Hesten is the second most well known hike on the island. It is next door to Segla and from it you can see the famous views of most Segla Peak pictures. We decided to hike this one with the family and it was as difficult as it was rewarding. The return trip takes around 3h and it is also strenuous with an elevation of 556m.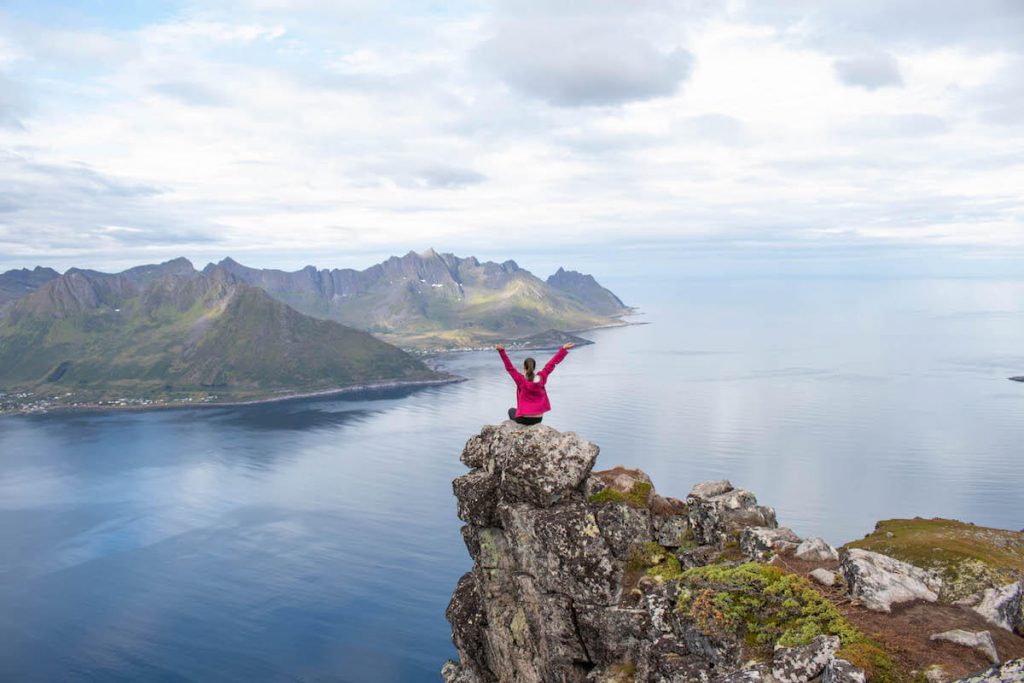 Bergsbotn Lookout
The Bergsbotn viewing platform is a metal and wood viewpoint located on the way down from a mountain ridge. It gives great views over Bergsfjord and makes for a great pit stop to admire the views. It has a small parking lot and no facilities.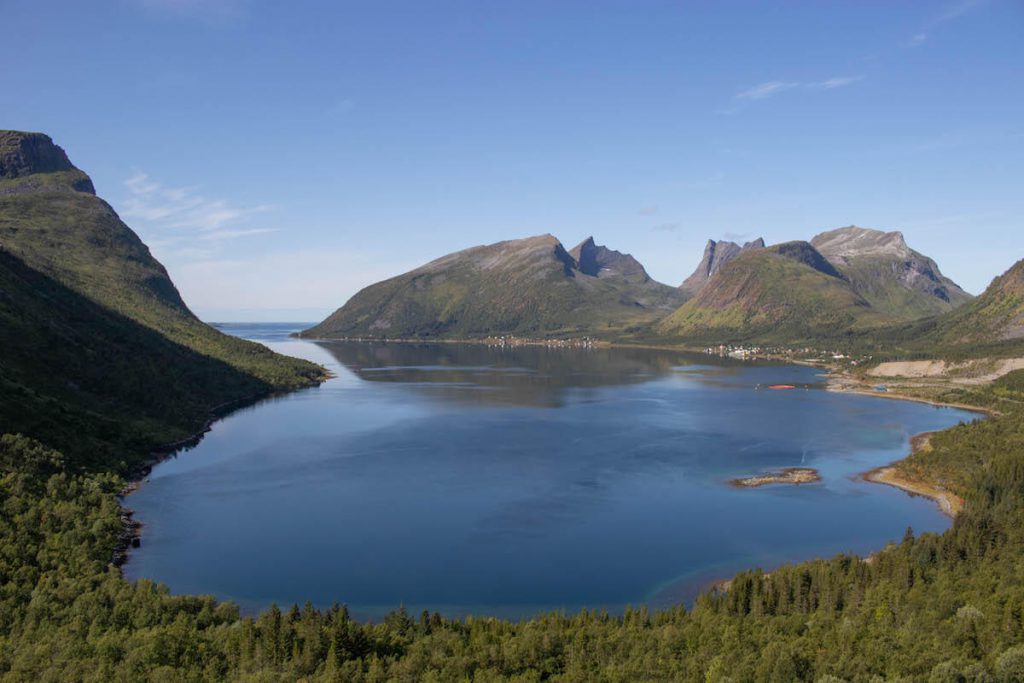 Tungeneset Viewpoint
Tungeneset is a viewpoint by the sea. It is formed by a wooden walkway that leads to a rocky area. Depending on tide movements you can see more or less of the area.
The walk down the walkway takes less than 5 minutes. The rocks are big and spacious enough to make it a picnic spot. There are toilet facilities and the parking is a little bigger than Bergsbotn.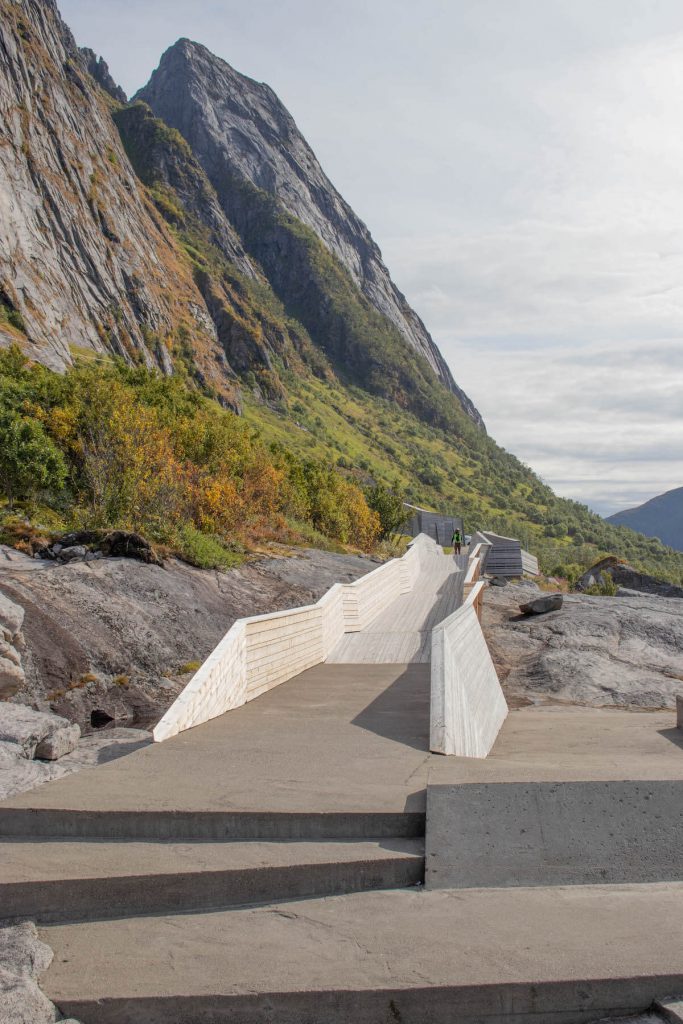 Hike Husfjellet
This hike is less uphill than Segla or Hesten and has an elevation of 630m. The duration for a return trip is 3 to 4h and from the top you can also admire the outer coast of Segla.
---
CONTINUE READING HERE: Complete 10 day itinerary through Lofoten Islands and Northern Norway
---
Husoy
This compact and small village is almost an island, only attached to the mainland by a tunnel and breakwater. It is home to a big fishing community and some of the oldest houses are held up by wires to help withstand strong winds.
Bovaer
Just because you are so high up from the equator it doesn't mean there are no beautiful beaches to visit. You can relax with the sea breeze and admire the beach.
Sorlivatnet
This lake is very pretty but hard to visit. We drove around it and stopped in areas where we could park our van – which we didn't find often! I knew I wanted to check the lake out so we found a couple of magical spots just by driving around and getting out of the car when there seemed to be a spot – would totally recommend!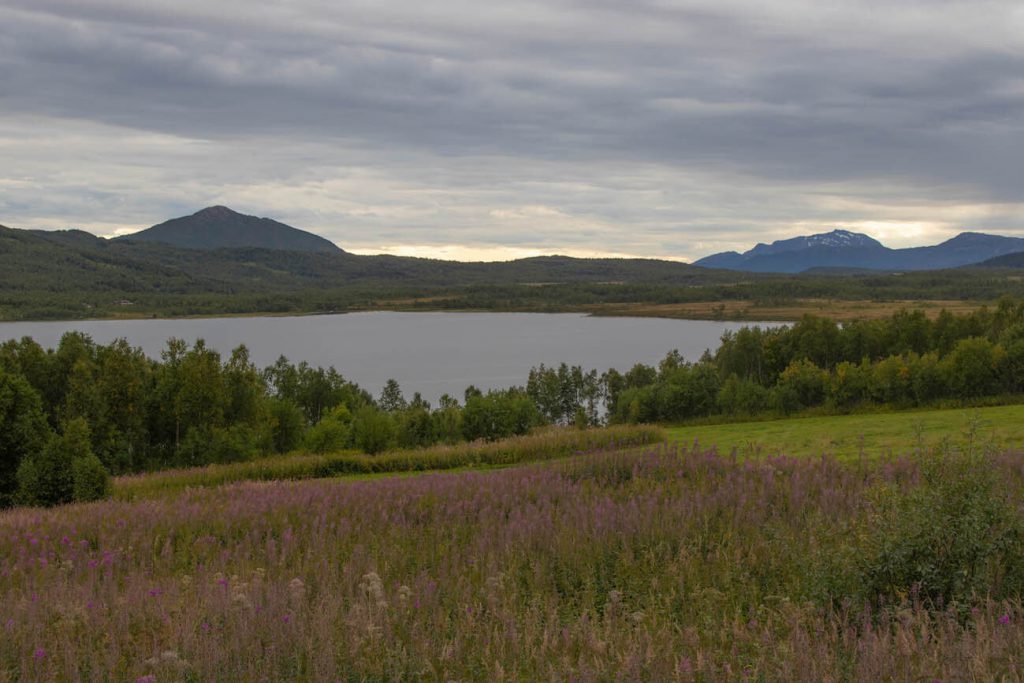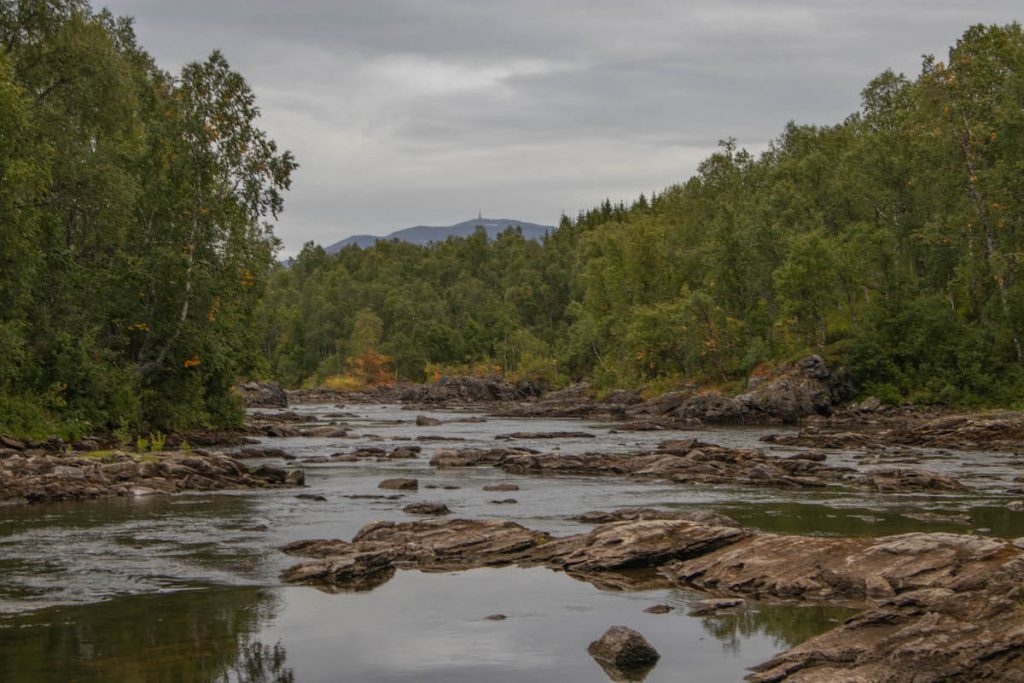 Senja Trollet
This was the world's largest troll but it was destroyed in a fire in March 2019.
Northern Lights
Senja is located above the arctic circle, making it a great destination in Northern Norway to try and hunt for Aurora Borealis. You can book an Aurora hunting tour with a specialist from most hotels on the island or go for a hunt on your own – I recommend you check Aurora services online to know where to go on the specific date, depending on weather conditions.
Anderalen National Park
There are different routes and hiking trails on this national park. It is also used as a pasture for domestic reindeer: if you see them, it is important to remember not to disturb them or scare them! The Senja hiking trail traverses the whole park, but if you are looking for a shorter hike the 2h30 hour one-way hike to Andervatnet Lake is a great start. The hike is long but flat all the way, perfect for those with small children or for a relaxing walk after hiking Segla/Hesten and having sore calves ;).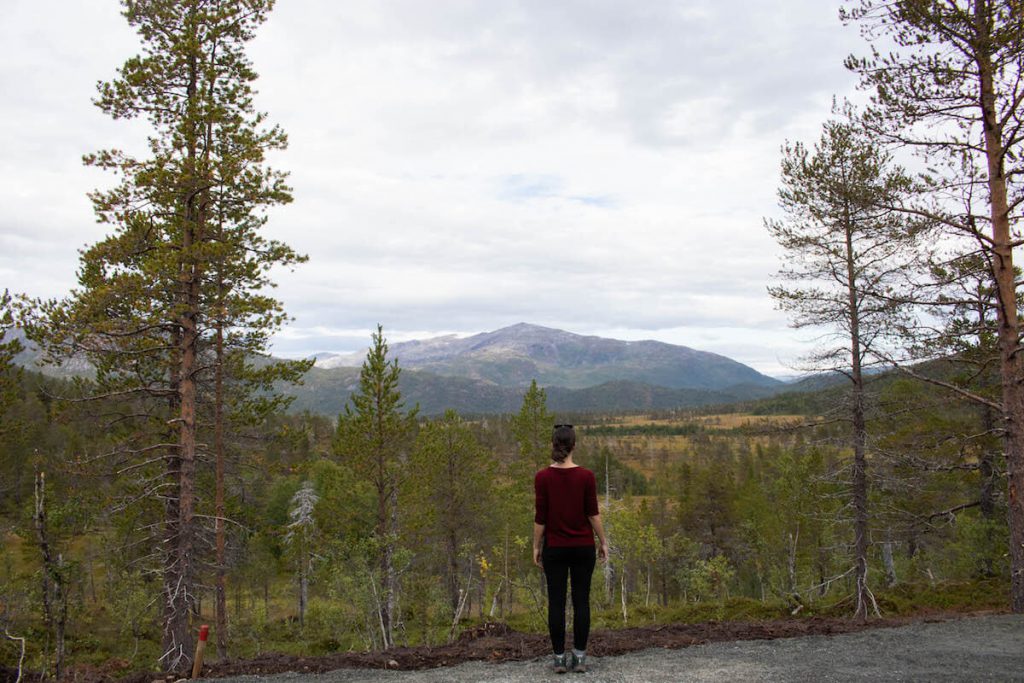 To do the Lake Hike drive to Norwegian Wild/Camp Tranoybotn and park across the road from the hotel entrance. The park is very well sign posted and the trail is super easy with different landscapes along the way.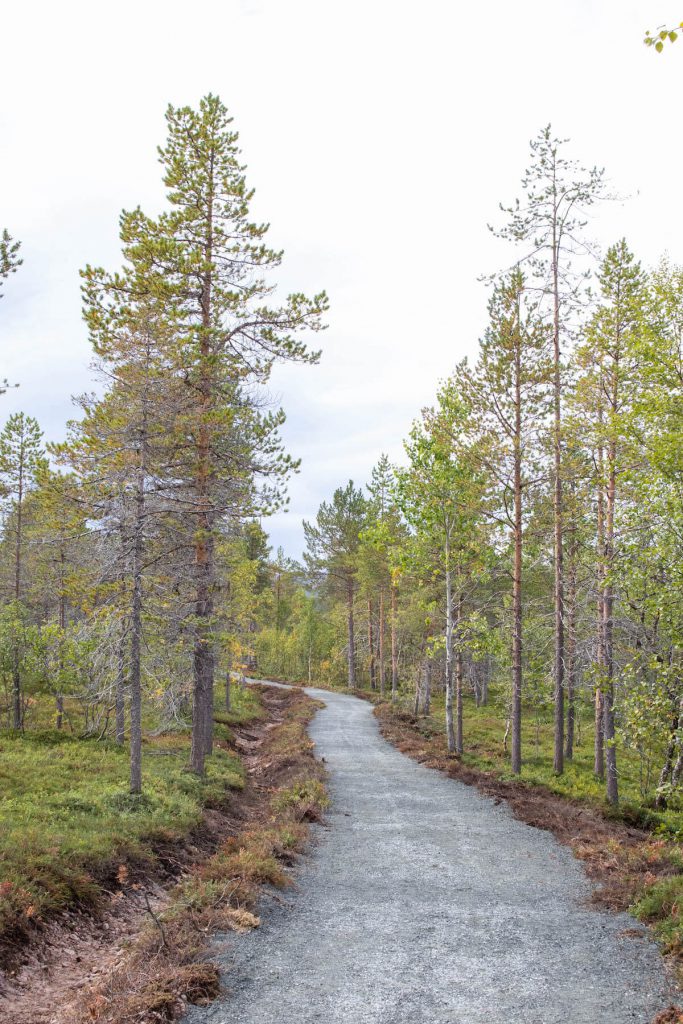 Mefjordbotn
At the bottom of the fjord Mefjorden there is a small settlement with very few houses and a pier. From there you can see a very special view of the Fjord and the sea. This one is a very quick stop!
Ersfjorden
Another beautiful fjord of the island of Senja that is worth visiting (which one is not?!). This one is great to visit during sunset as the sun sets in front of you but depending on the season this could be next to you.
From the beach you can admire the Okshoman peaks to your left.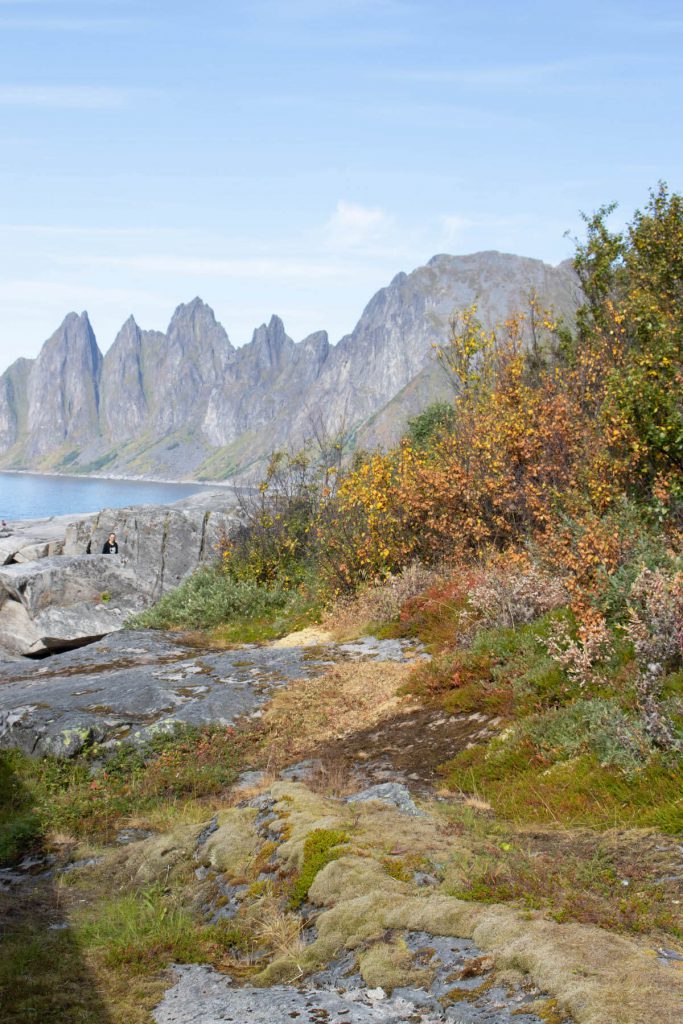 Silsand
One of the biggest concentrations of inhabitants on the island of Senja, Silsand is a small city on the shore of Senja.
There are so many things to do in Senja, I cannot recommend it highly enough! Create an itinerary including some of the above points and exploring the island. Many beautiful and off the path views are there to be discovered if you take the time and peak around every corner.
Have I missed important things to do in Senja? Please let me know in the comments!