Visiting the dramatic mountains of the Lofoten islands and northern Norway should be on everyone's dream destination list. This area of Norway offers so many outdoors activities, incredible steep mountain peaks and beautiful lakes to name only a few.
During August 2019 we visited with my family for 10 days and created an amazing itinerary including mostly nature's inspiring landscapes and visiting different villages of the area.
In this itinerary you are going to find:
Lofoten Islands
Senja Island
Andoya Island
Tromso Area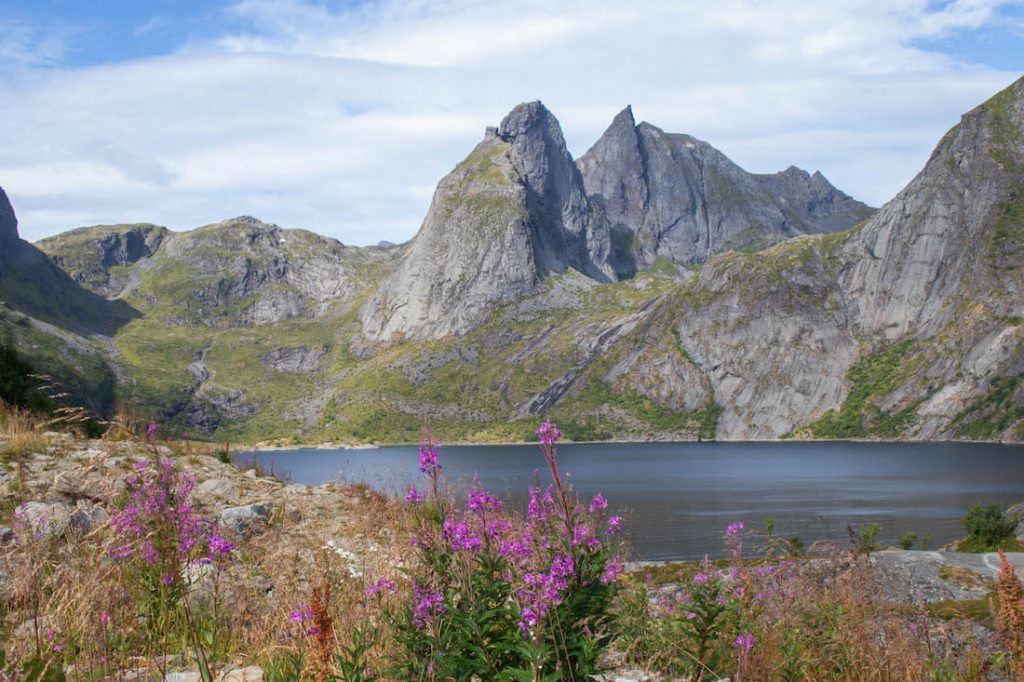 10 days Lofoten islands and northern Norway itinerary
This itinerary is ideal for a road trip (like we did) or using your own campervan so that you save money on accommodation. There are a number of areas for campervans but please do keep in mind that during high season (July-August) the narrow roads of Lofoten and Senja Islands get pretty crowded so you have to be very comfortable driving a wide vehicle – always be safe or travel during non-peak months!
You can do this itinerary the other way around, depending on your needs or your flights in/out.
Please also note this route uses two ferry's which only operate during summer times (May to October). If you do the itinerary during the winter months, you will have to add hours to cover all the islands and moving between them.
How to get there
You will most likely fly first into Oslo, the capital of Norway. Depending on where you are coming from, your first stop might be another Scandinavian capital first.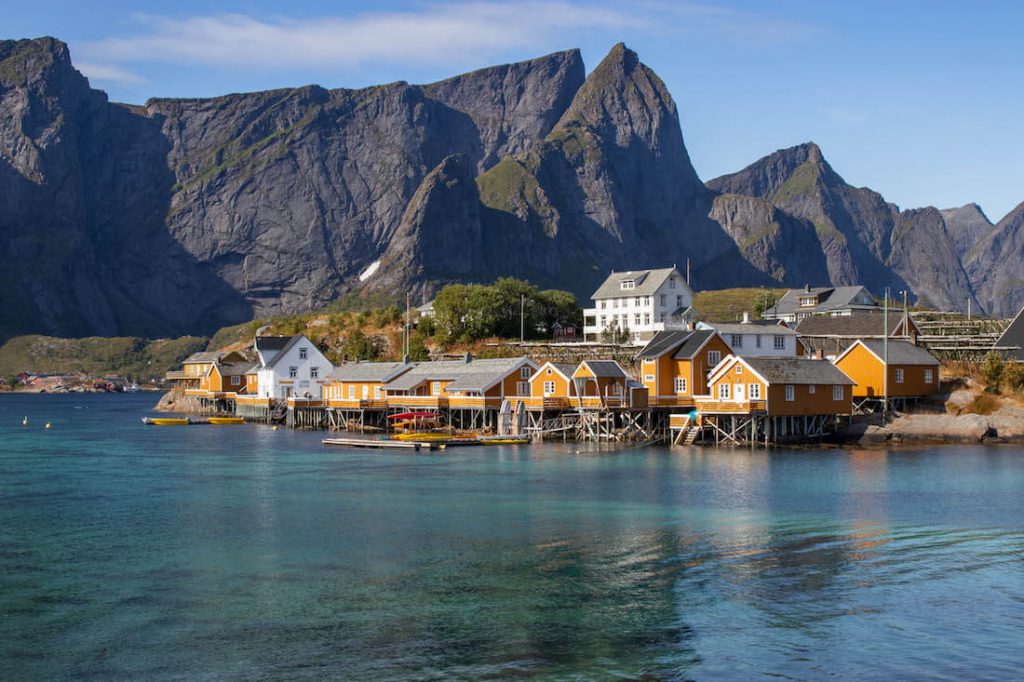 From there you will fly to Tromso (where the itinerary finishes, but you can do it inverse order if you prefer) and get a short flight to Leknes Airport, the closest to the bottom tip of Lofoten Islands. There are two more airports in the Lofoten Islands: Svolvaer and Bodo.
You could fly to those airports too and add more driving time on your first day.
How to move around
To move around the Lofoten islands you need to hire a car. You can rent one in the airport of Leknes and return it in Tromso Airport.
Another option would be to do the itinerary in reverse order. Make sure to book it well in advance, especially if you need a big van.
Lofoten Islands & Northern Norway 10 day Itinerary
Day 1: Arrival
On arrival at the airport drive to the south of the Lofoten Islands. I recommend staying in or around the Reine area for the best start to exploring the southernmost parts of the island.
Check in at your accommodation and relax after a day of flights! Tomorrow is the day you've been waiting for. Exploring the Lofoten Islands for the next few days.
Where to sleep: The taste of Lofoten – Rorbuhotell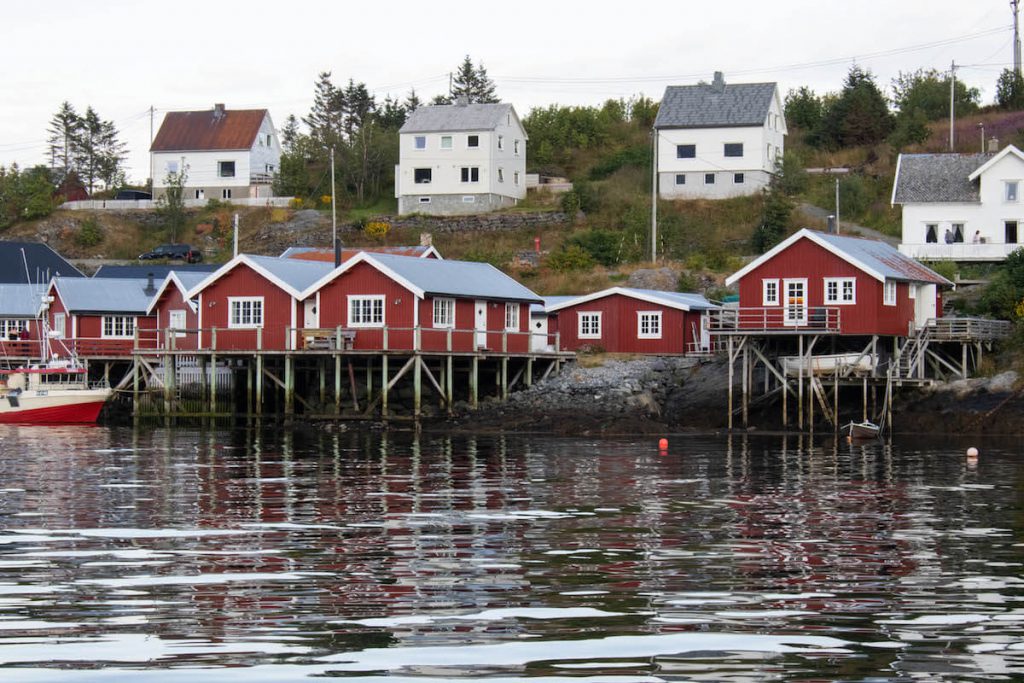 The rorbu cabins are the typical fishermen accommodation on stilts on top of the sea. They were created so that fishermen could leave the boat and have direct access to the cabins. They are very simple and are traditionally painted red. Read a full review of Rorbuhotell here.
Day 2: First day exploring Lofoten Islands
Drive to the village of A for the first sightseeing of the day. Lofoten Island villages are rather small and have many rorbu cabins, so walking past red cabins is going to be a common theme over the next few days.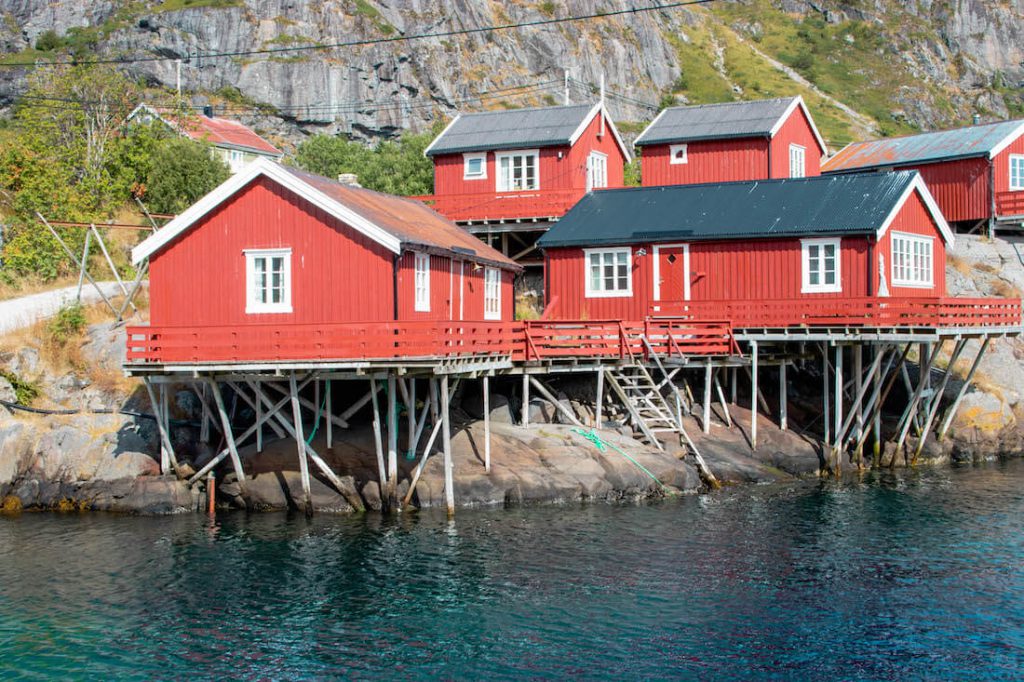 After that, visit Sorvagen, one of the villages in the Moskenes area. If you are staying at Rorbuhotell that is the village around it.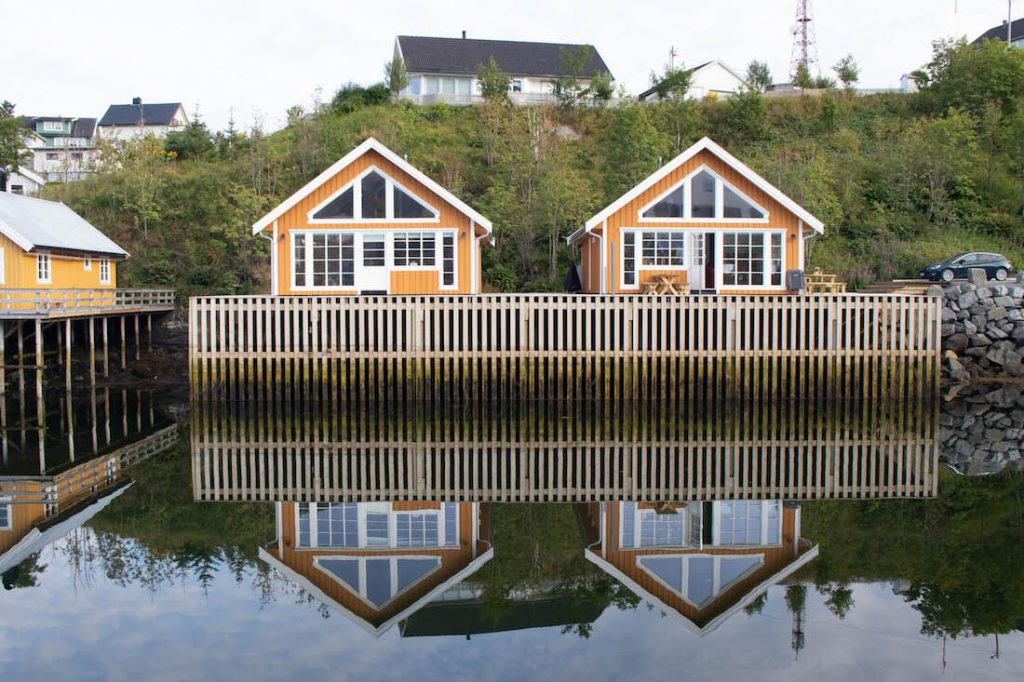 After that head to Reine for one of the best backdrop landscapes you are ever likely to see. Reine is best seen early in the morning or after 4-5pm (season depending) so that one can see the village against the mountain without the sun reflex.
Visit Hamnoy village, together with Reine some of the most picturesque villages of Lofoten Islands. Stop at Eliassen Rorbu hotel for one of the most well known Instagram spots in the Lofoten islands. It is a truly beautiful view of the rorbu against the mountain!
Where to eat during the day: Anitas sjmoat in Sakrisoya island is a famous restaurant for seafood harvested and prepared for the family.
Where to sleep: The taste of Lofoten – Rorbuhotell
Day 3: Hiking in Lofoten and more exploring
Wake up very early so you can hike Reinebringen before the sun is up.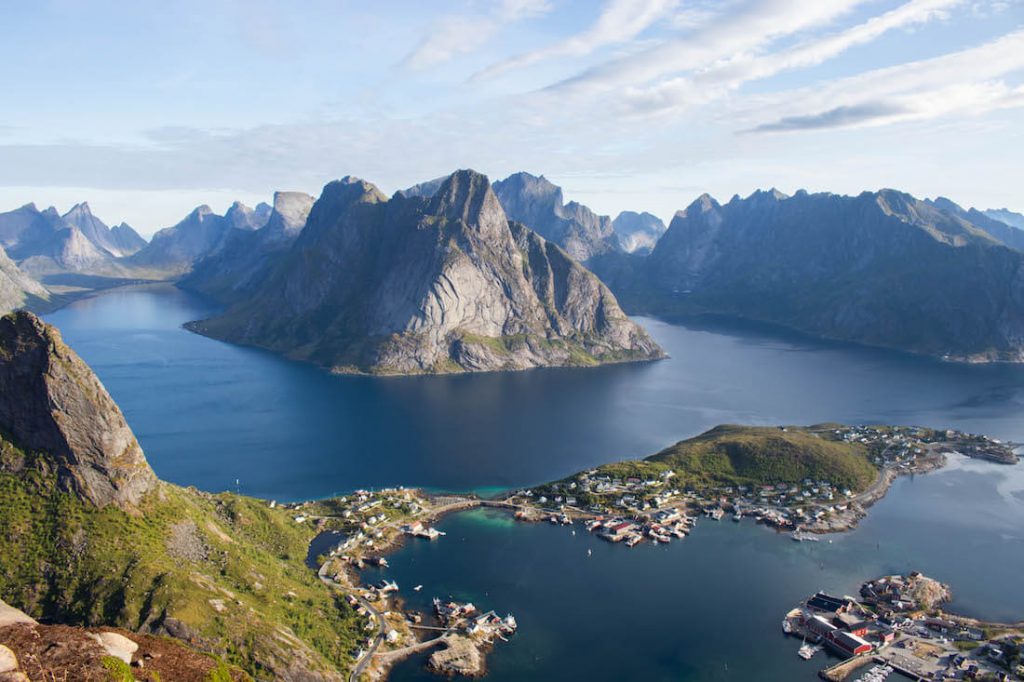 We started at 6h30 during August and got to the top just as the sun was rising. With an extra 30/45 minutes, we would have seen the sun rise over Reine (not over the horizon) in the best light. If you are an early bird like me or passionate about photography, definitely try to start earlier.
Reinebringen hike was re-done by the government and now boasts more than 1500 stairs up to the top. It is a real glute workout but the views are so worth it. Return hike takes less than 3h.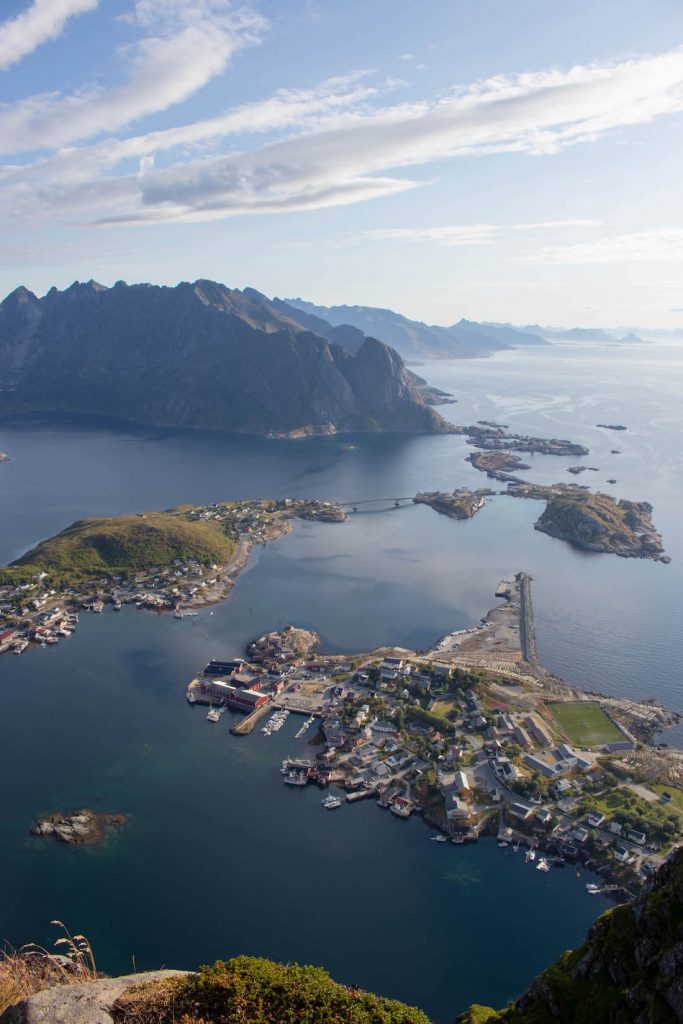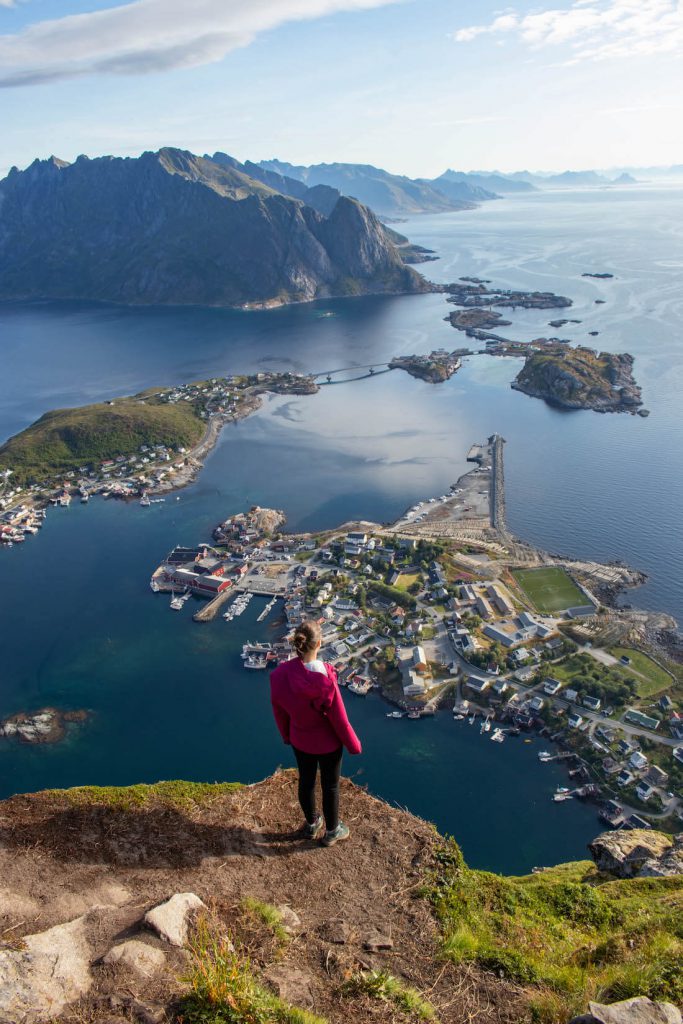 Park at the parkings along the e10 road number 1 or 2. From Taste of Lofoten those parking's are located before entering the tunnel. The top part of the hike doesn't have stairs and it can be quite slippery and muddy, if it has been raining this hike can be pretty dangerous.
After a pit stop for showers and breakfast go to Nusfjord village. It is one of the best preserved fishing villages that has now been converted into an open air museum.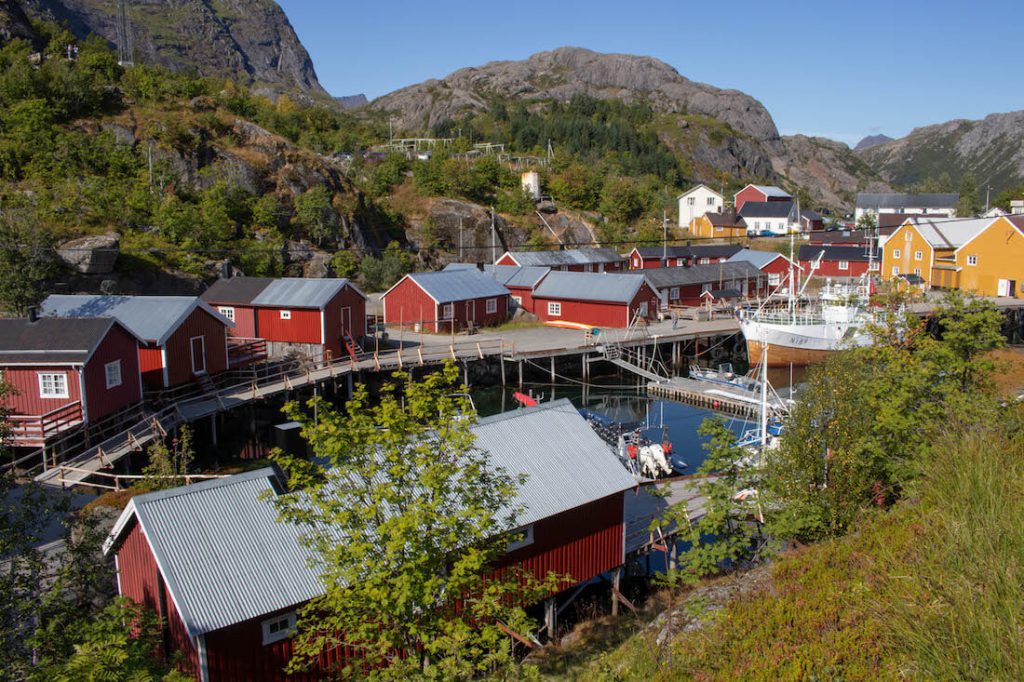 There's a historic tour every day at 12h00 and alternatively, you can choose to walk around by yourself. Some of the houses you can enter have explanation panels for you to read.
Drive to Fredvang for stunning views of the famous Lofoten bridges that go high up into the sky. You can stop at a safe spot before the bridges to admire them.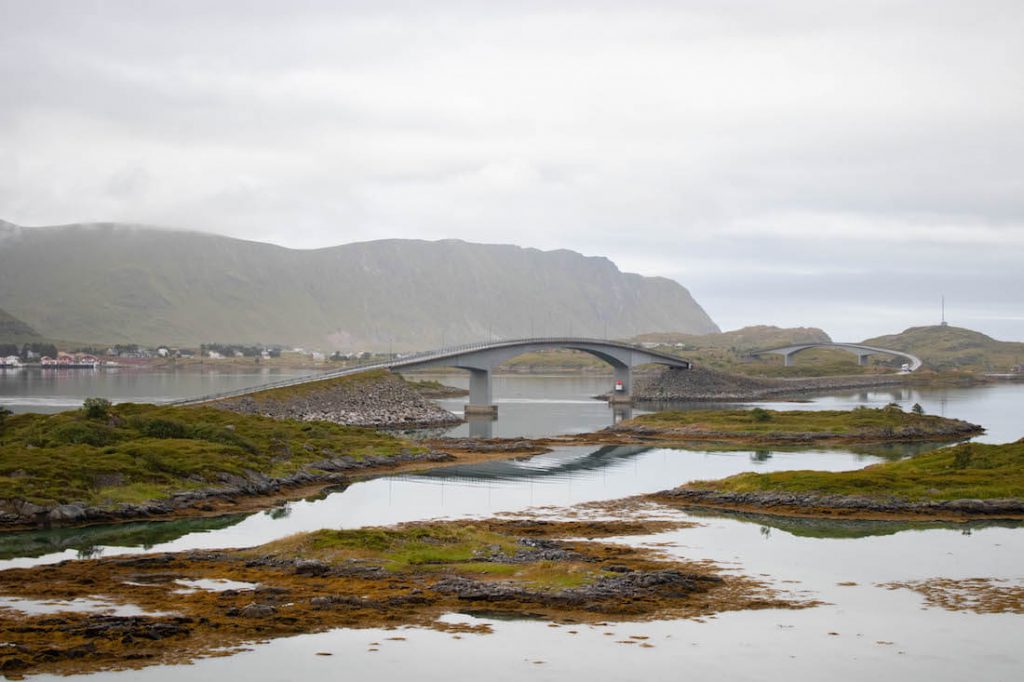 Finish the day with a walk, swim or picnic at Rambergstranda beach, a long stretch of sand and beautiful turquoise water, perfect to end the day.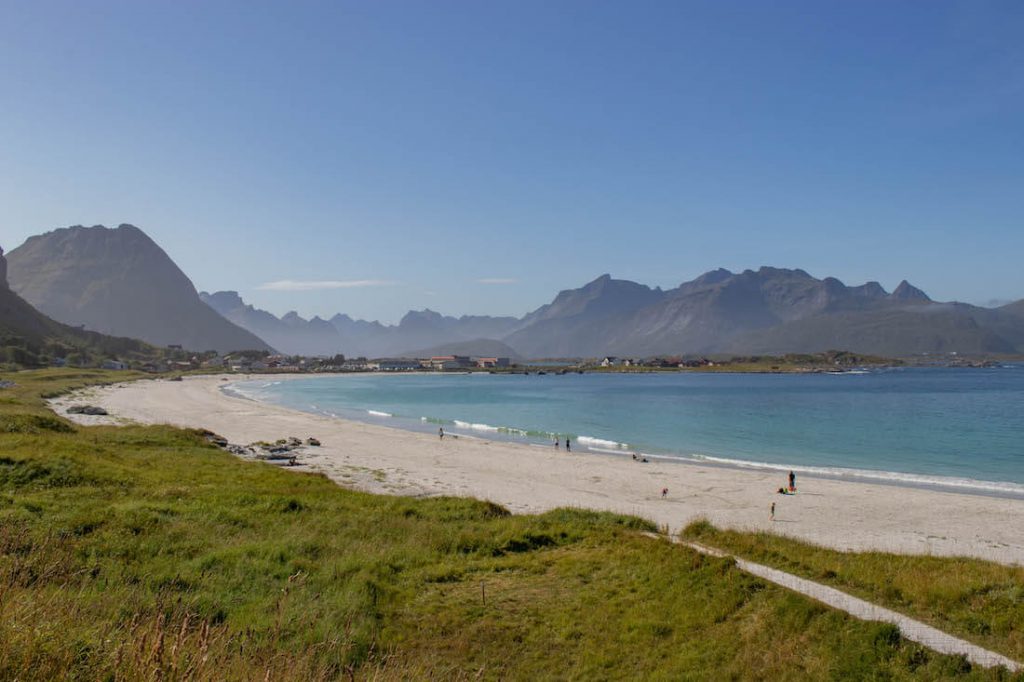 Where to sleep: The taste of Lofoten – Rorbuhotell
Day 4: Beaches and islands
Today you are going to pack your bags and sleep at another hotel further up the coast. Start the day with a visit to Haukland Beach and Uttakleiv Beach. The first one is really pretty but if you continue going straight and through the tunnel you will find an even prettier beach. There are quite a number of campervans staying for the night in the area, so you'll definitely find cars and vans.
As you'll be too early for check in at the next place, head to Gimsoya island after for a short drive around.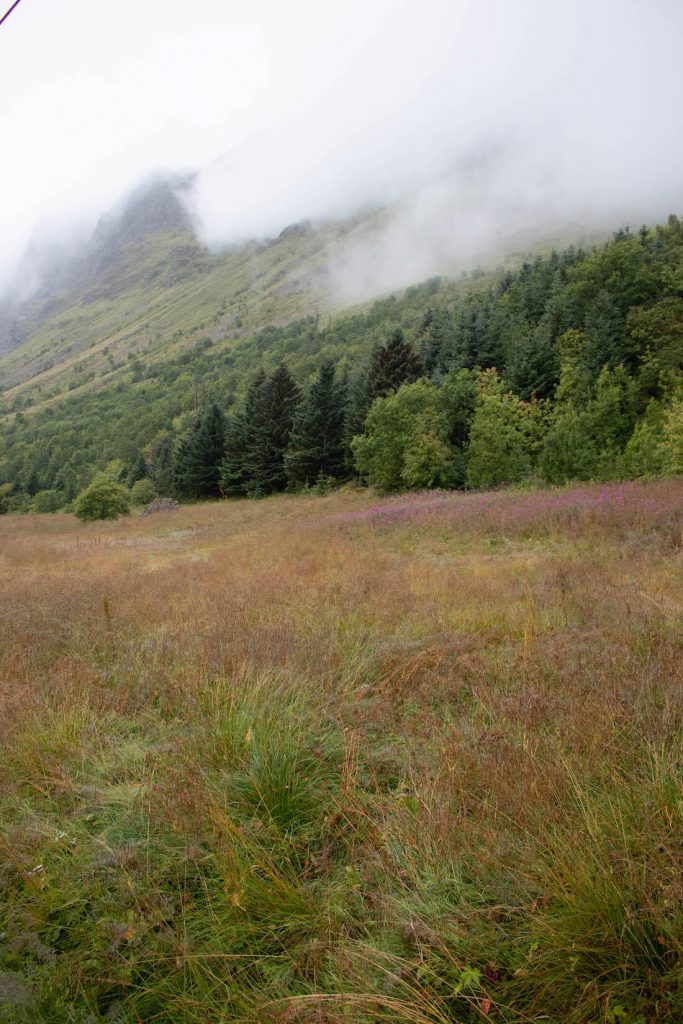 The road does a loop around the island and I recommend that you stop for the views every time something piques your interest. There are lakes and fields as well as mountains. Gimsoya is rarely mentioned in any guide and we found the landscapes and lack of "tourist" spots a great combination!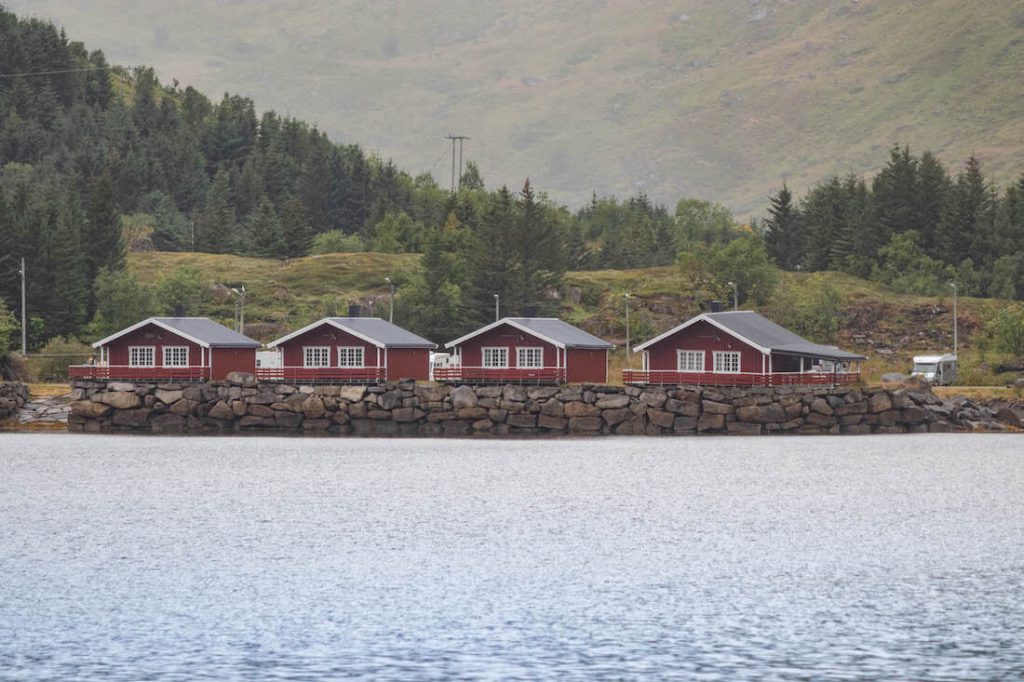 On your drive down to your accommodation drive past Sennesvik, a smaller but beautiful town that many believe will be an up-and-coming destination. The landscapes around the town are really great too.
Where to sleep: Hattvika Lodge
Another rorbu cabin hotel. We tried our best to check out many different rorbu cabins as these are the typical accommodation on the islands.
Day 5: Lofoten villages
Drive to Rorvikstranda beach and afterwards go to Henningsvaer village.
This village is known for having a soccer field on one of the many small islands that form the village. Kabelvåg is a small village en-route to your next stop that is well known for their church.
Visit the town of Svolvaer, often considered one of the getaways to the Lofoten Islands.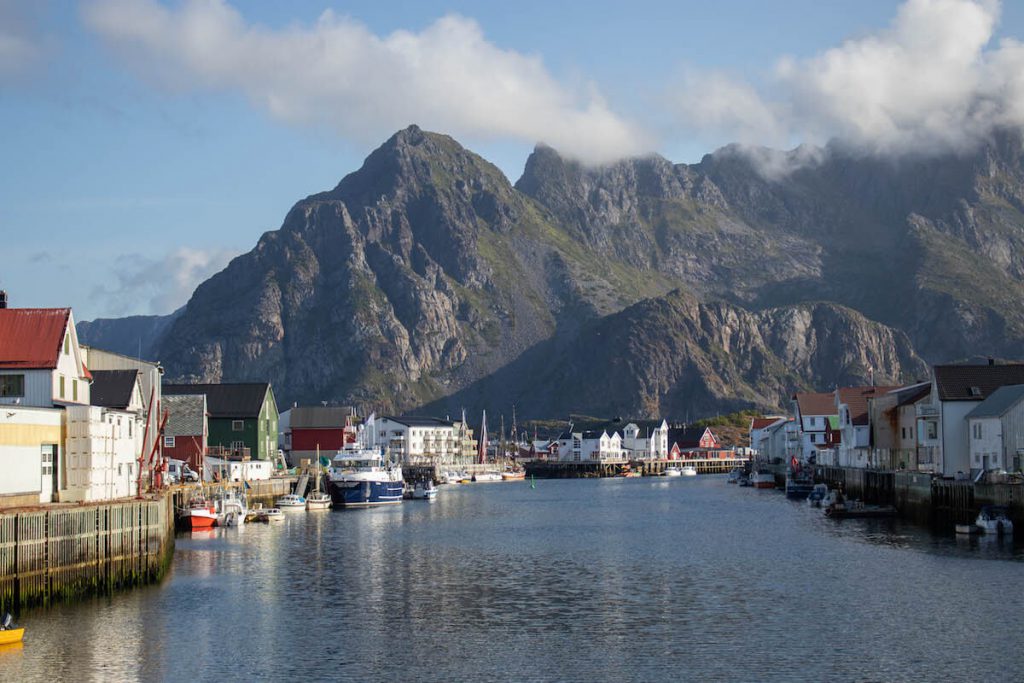 This town is fairly big and has an interesting looking rock formation on the nearest mountain, called Geita. If you are daring and like hiking and climbing, you should definitely check it out!
Where to sleep: Hattvika Lodge
Day 6: Drive through Andoya Island
Today there's more driving involved. You're going to drive all the way up the tip of Andoya Island, where Andenes is located.
On the way there you'll pass a couple of lakes that are worth stopping at for a picnic as well as Trollfjord. Every single fjord in the area is worth admiring, but this one is special because it is completely unspoilt and holds many tales from the area. There's no village or settlement on its banks and the only way to reach it is by boat.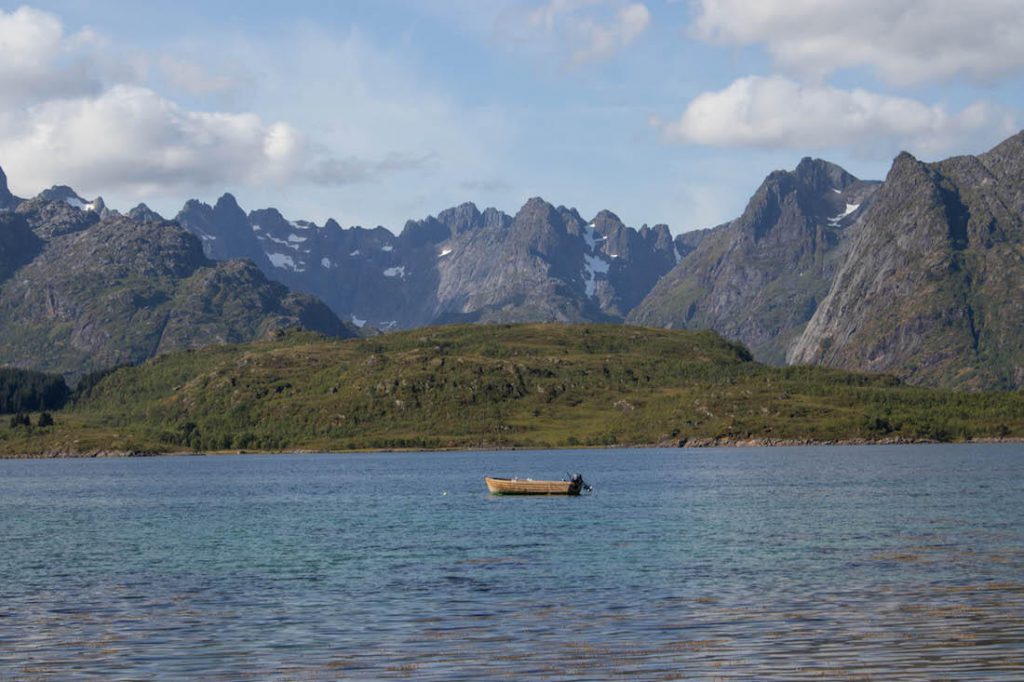 There are also organized kayaking overnight trips to get there! It is also a small fjord as it doesn't stretch far inland as much as the majority of fjords. You can take a boat from Svolvaer for a visit, we decided to drive along the road and stop to have a view over the sea at the fjord.
Stop at Inga Sami Siida if you're interested in learning more about the reindeer culture, which is so important in the country. This family farm of Sami people have been breeding reindeers for generations and you will get a detailed tour with the option to feed reindeers if you get there at the right time.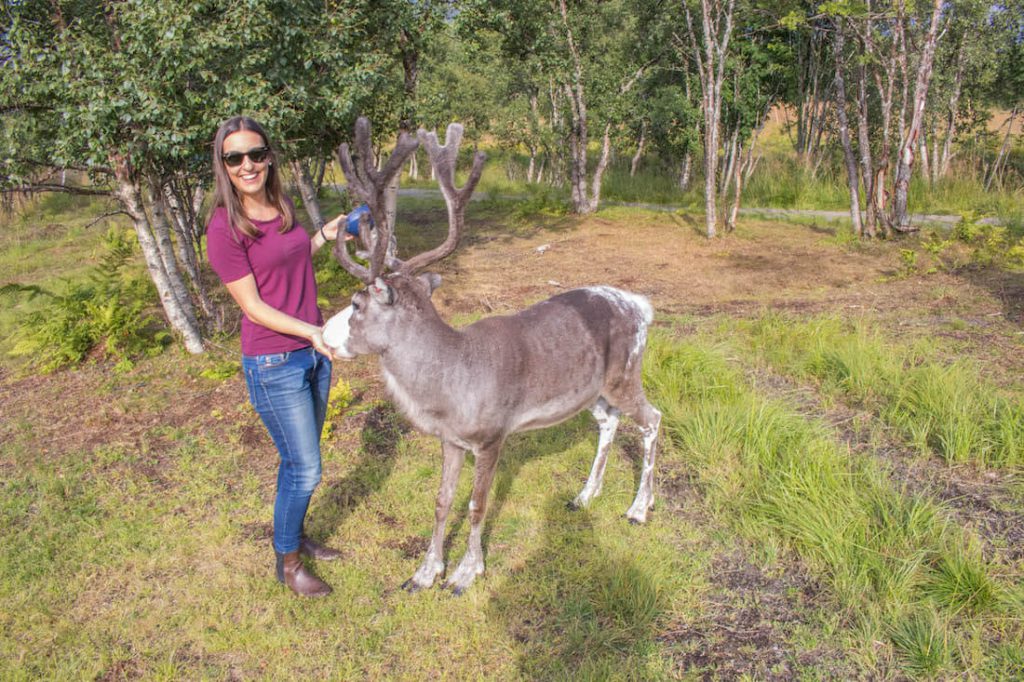 Once you arrive in Andenes I recommend that you get lost in the little town. The sunsets overlooking the sea are pretty stunning if you walk towards the lighthouse.
Where to sleep: Gronnbuene Rorbu
Day 7: Arrive on Senja Island
First ferry of the trip. You will leave from Brensholmen and arrive at Botnhamn, on Senja. It is recommended you are there 2h prior departure to guarantee car space. We were the 5th car in the queue in August by being there 2h before. It might have been luck as it is a common ferry transfer.
This ferry only operates between May and September with Torghatten and is the best way to connect Lofoten and Andoya with Senja Island without having to drive around the mainland.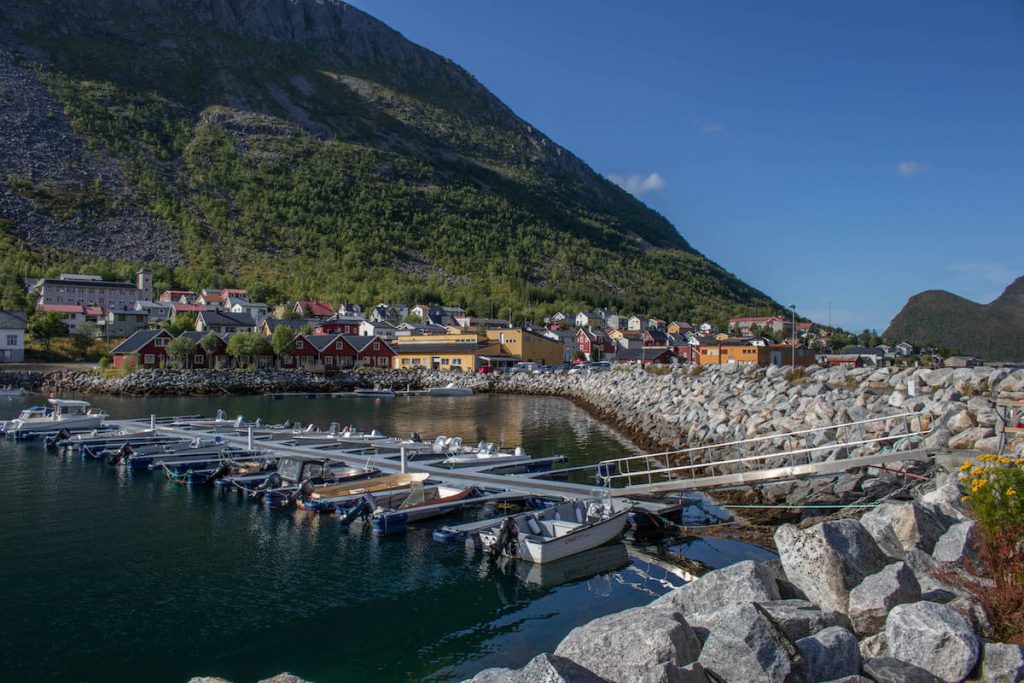 Senjatrollet was advertised as being the largest troll of the world but was destroyed in 2018 by a fire. In 2019 it was open as only a souvenirs shop dedicated to trolls.
Stop at the Bergsboth viewing platform as the road winds down the mountain. It is a wooden and metal platform with great views of the Bergsfjord. After that you should drive to Tungeneset another viewpoint, this one by the sea.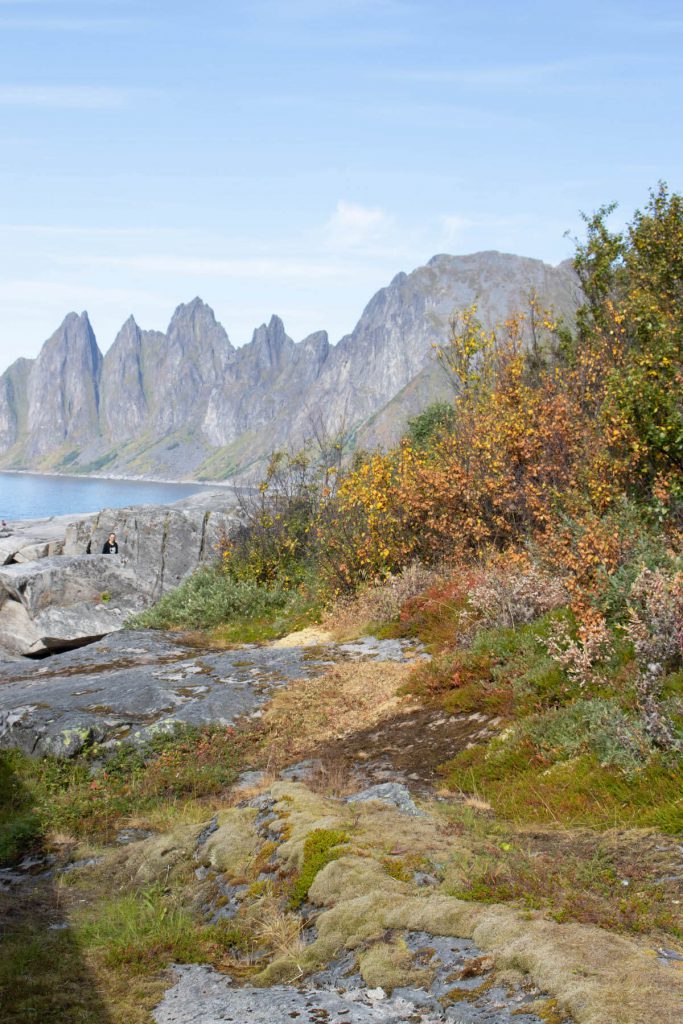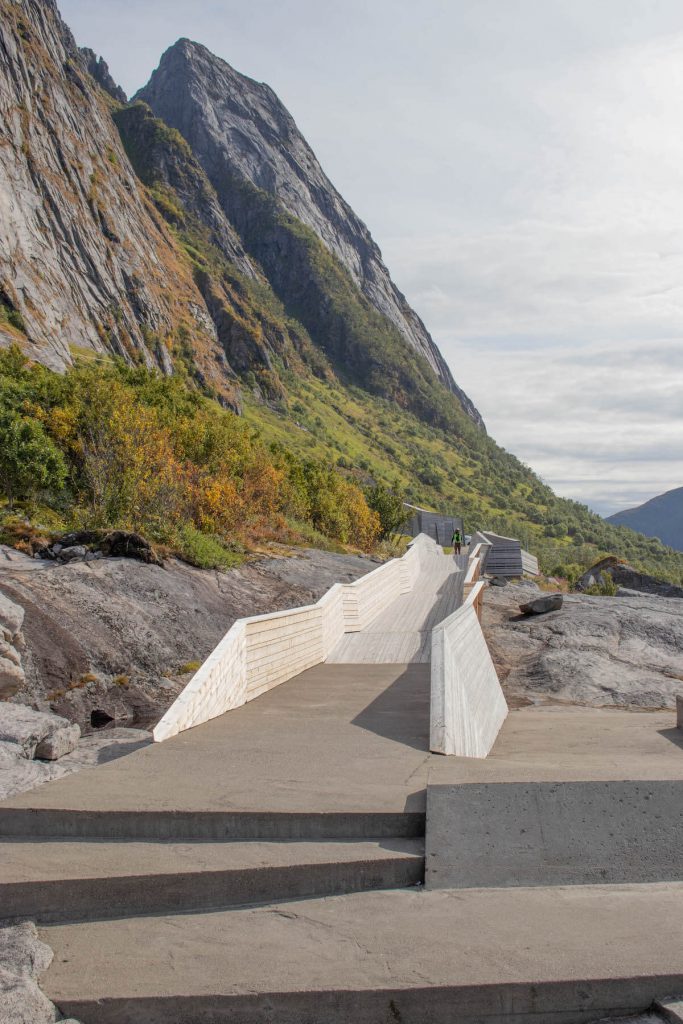 It has a platform that you can walk along and is really interesting to see during the change of tides, as the rocks either get covered or uncovered by sea water, leaving more or less space to walk on. There are public toilets here!
More things to do in Senja.
Where to sleep: Skagi Senja
Day 8: Anderdalen National Park
Today is one of my favourite days in Senja.
Start early for the most scenic hike of the island. Here you have two options.
You can hike Segla, the most well known rock mountain, or hike Hesten, next door and with views of Segla Mountain (that otherwise you could only get with a drone).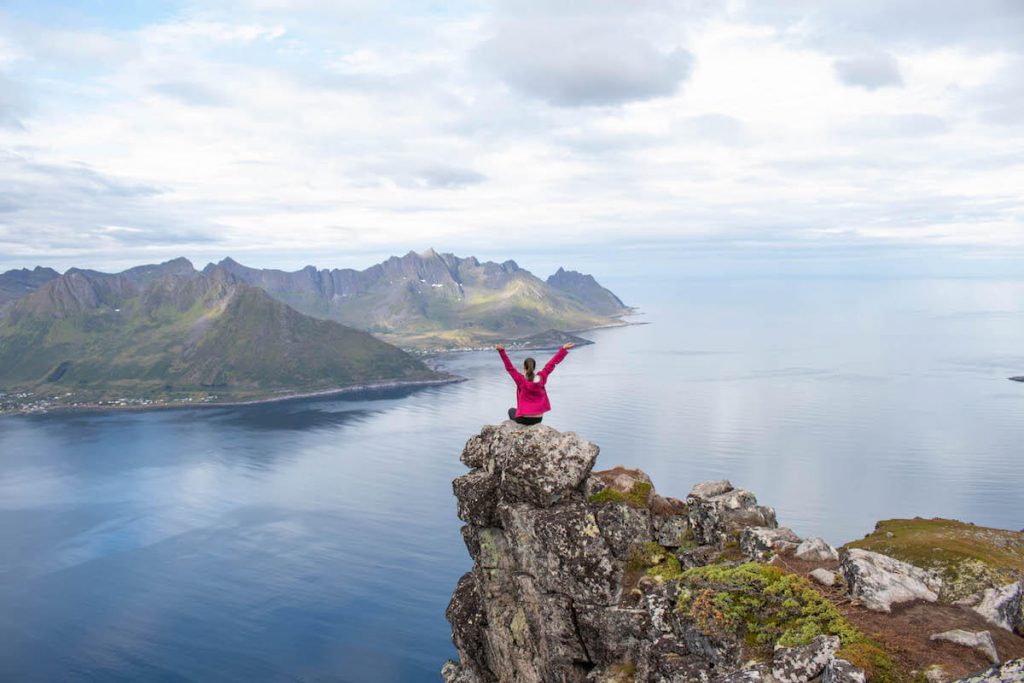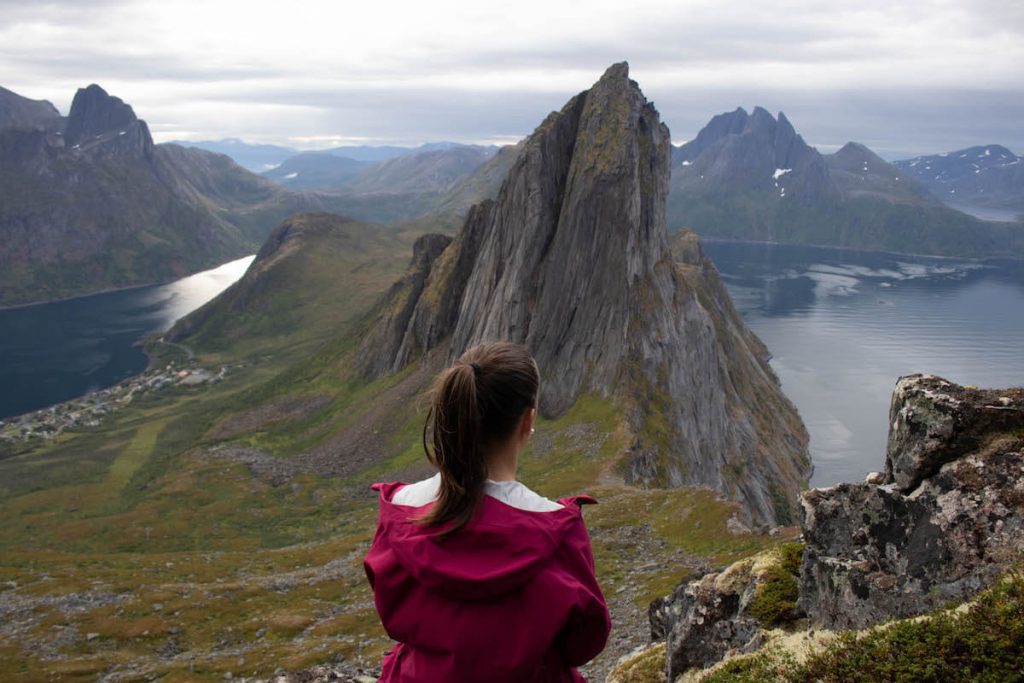 I recommend hiking Hesten as the hike is as pretty and from the top you have the views over Segla. If you have extra days you could do both.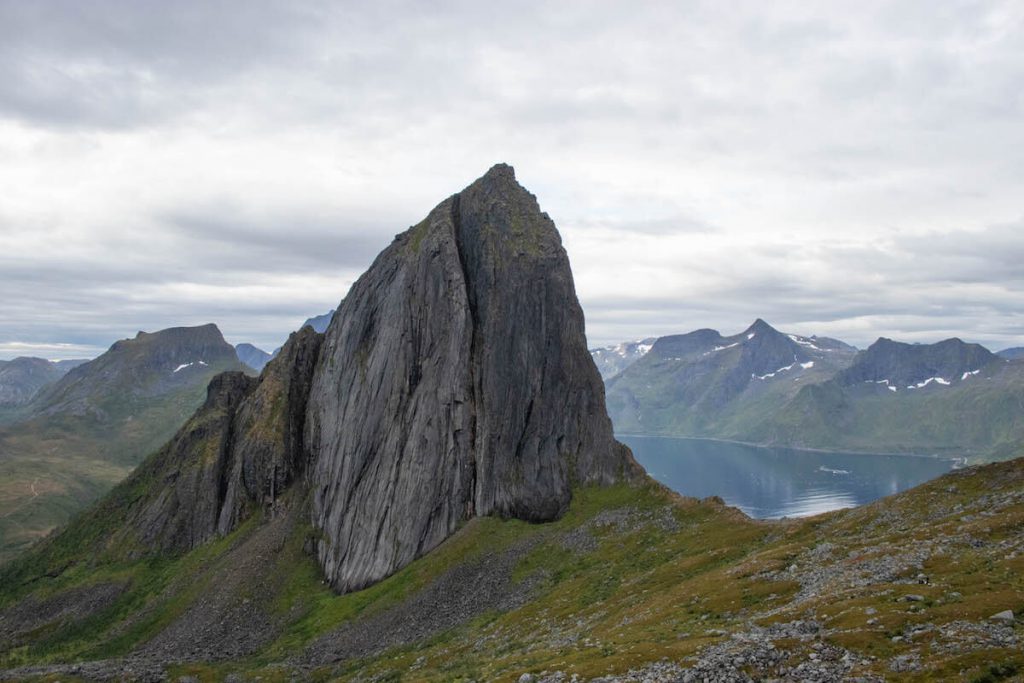 Hesten hike is pretty steep (like every other hike in Lofoten islands!) but short, can be done in 2-3h return.
Once you are done with the hike and a little breakfast snack, head to the other side of the island. Your destination is Anderdalen national park.
You're going to add Tranoybotn camping on your GPS and on arrival you'll see the camping on one side of the road and a parking lot on the opposite side. Park in the parking lot and start your walk from there.
We picked the Andervatnet lake route, which is a long one (at 12.1km) but flat. About 50% of the path is made of wooden planks and is completely flat.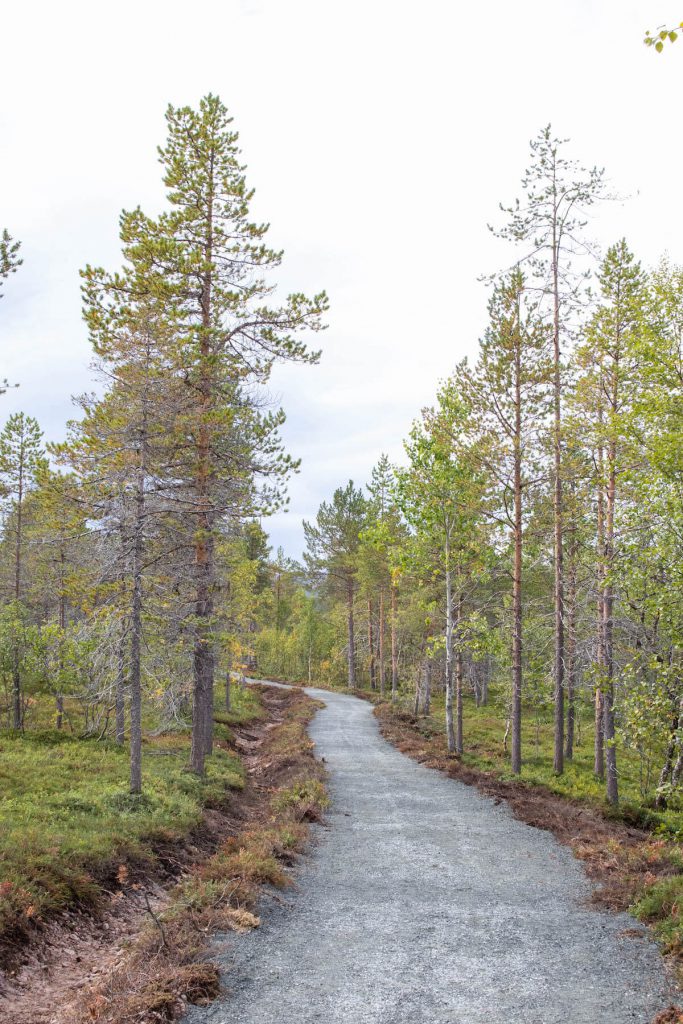 It doesn't have a technical difficulty but it takes long as the distance to cover isn't short. Very quiet part of the island and stunning landscapes. As it is easy it worked well to continue being active but not feel like we were doing two demanding hikes in one day.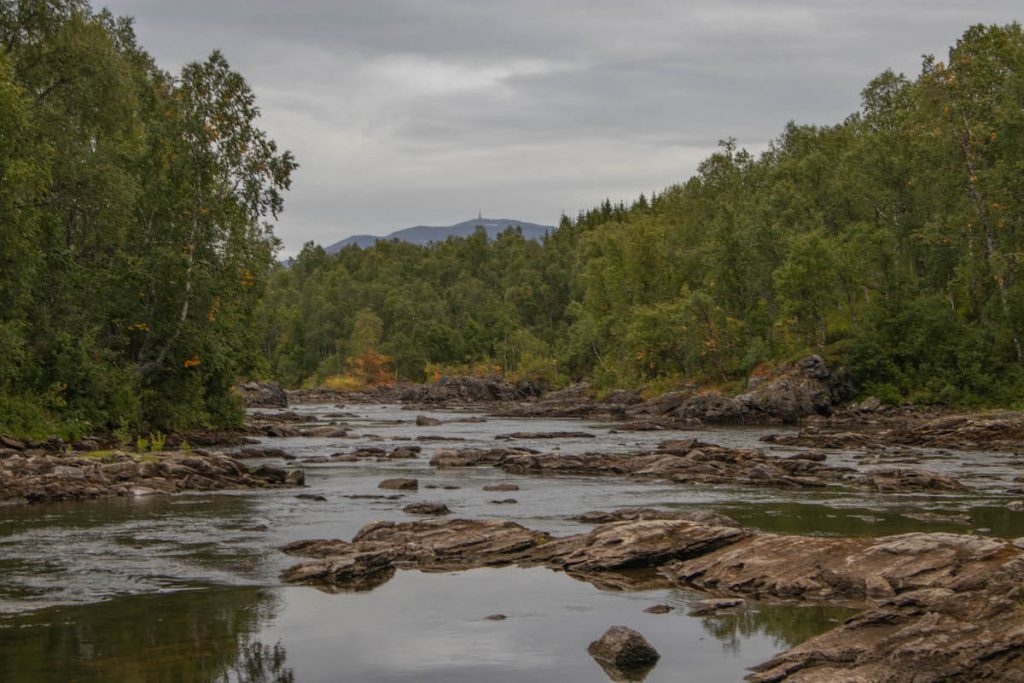 The drive back to your accommodation is so pretty. Senja is spectacular and still an up-and-coming island which makes it much more attractive.
Senja is by far one of my favourite parts of the trip, and there's more things you can do in the island. Check them out in this post.
Where to sleep: Skagi Senja
Day 9: Senja to Tromso
Today you are leaving Senja to go to Tromso and visit the northern city. It is recommended to be at the ferry departure parking lot about 40 minutes prior to departure.
On arrival to this modern city, you have to go to Fjellheisen, the cable car that will elevate you and give you stunning views of Tromso city from Floya. There's the option to hike up or down from there, so if you have time I would definitely recommend it, but it looks steep! Cable car return is 22€ per person.
If you'd like to visit in winter and see the Northern Lights, check this Northern Lights guide in Tromso.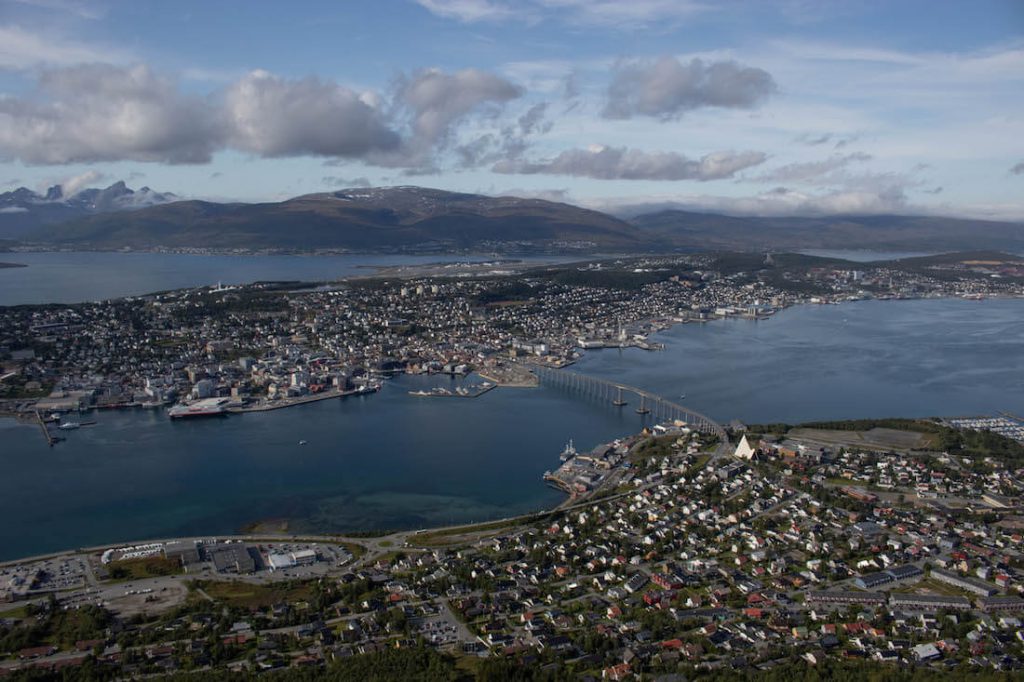 Visit the arctic cathedral followed Mac brewery for a beer tour in the world's most northern brewery. Next door there's Olhallen, the oldest pub in the world.
Finish your day with a walk around Tromso. Tromso is a well known student city and the main city centre is pedestrian. Visit the arctic cathedral as well as get lost on the main shops street.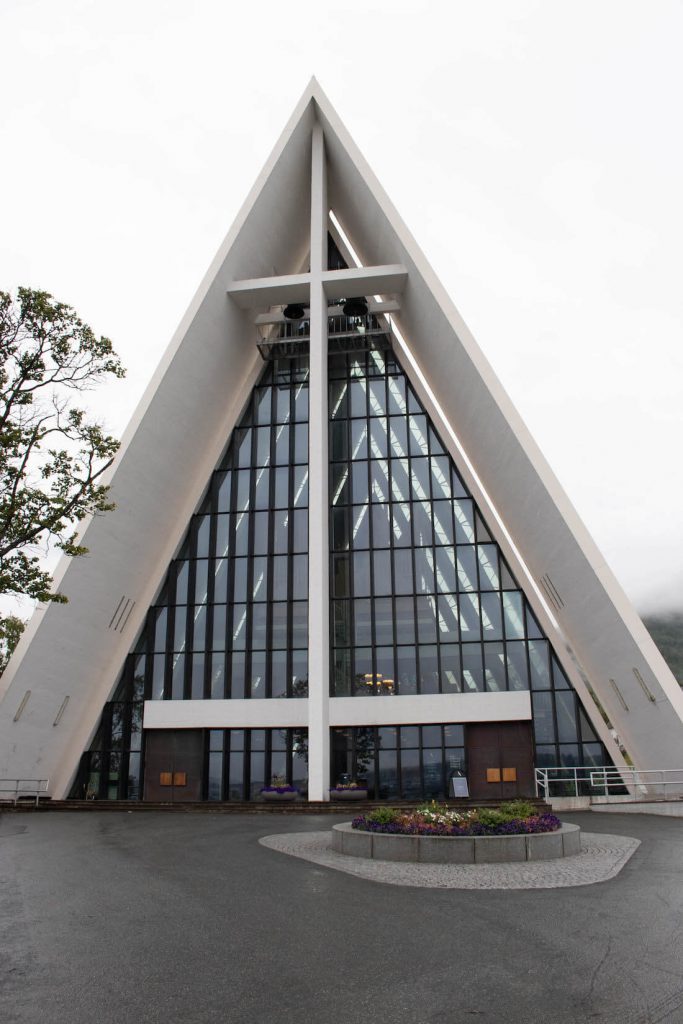 If you want to have a last dinner at a fine dining restaurant I recommend making a reservation at Emma's for some delicious food!
Day 10: Departure day
Start your day with a visit to Tromso Arctic-Alpine Botanical Garden. It is the world's most northern botànic garden with 27 collections of Arctic plants. All the collections or areas of the garden imitate nature and have distinctive rock landscapes on which they are built.
Drive along to Ersfjord for the latest fjord of the trip and finally go to Tromso airport for your flight home.
If you have extra days, you can add you can add to the Lofoten Islands & Northern Norway itinerary some more activities or days like:
A visit and hike to Sommaroy island
Husky activity nearby Tromso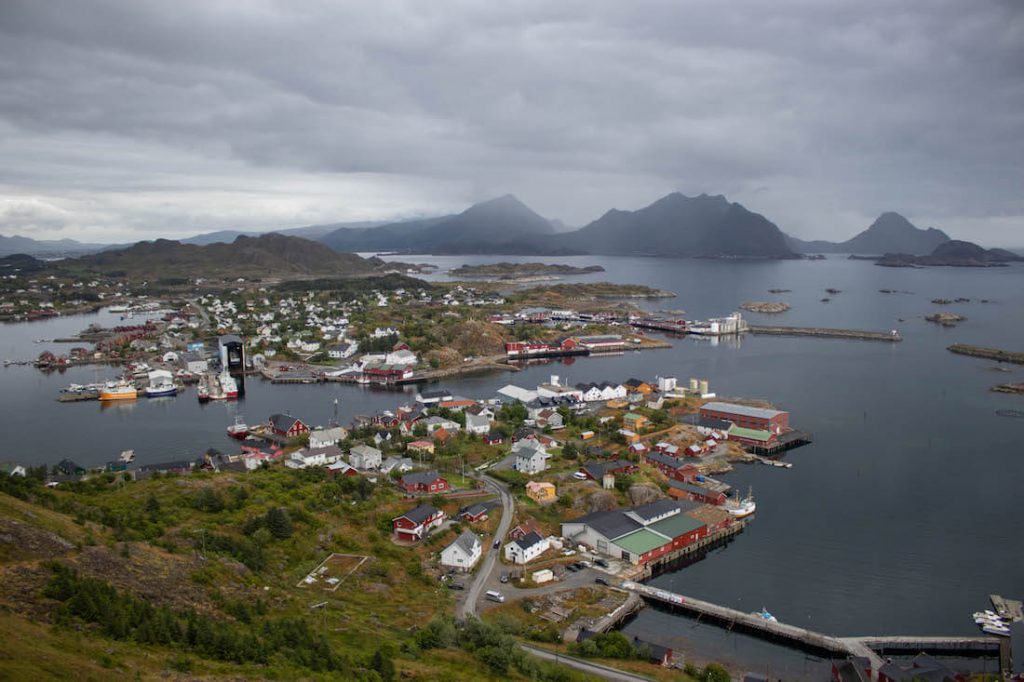 YOU MIGHT ALSO LIKE: