I recently finished my 10 day trip exploring Uganda and Rwanda. I spent the time doing the famous gorillas tracking excursion, eating delicious freshly caught fish and marvelling at the greenery around me. I could have spent a bit less but didn't want to compromise my experience, so while I tried to stay at the entry-level option, I wasn't too picky with the price tag. This is why I kept track of all my expenses so I could do a Uganda and Rwanda budget breakdown for you guys.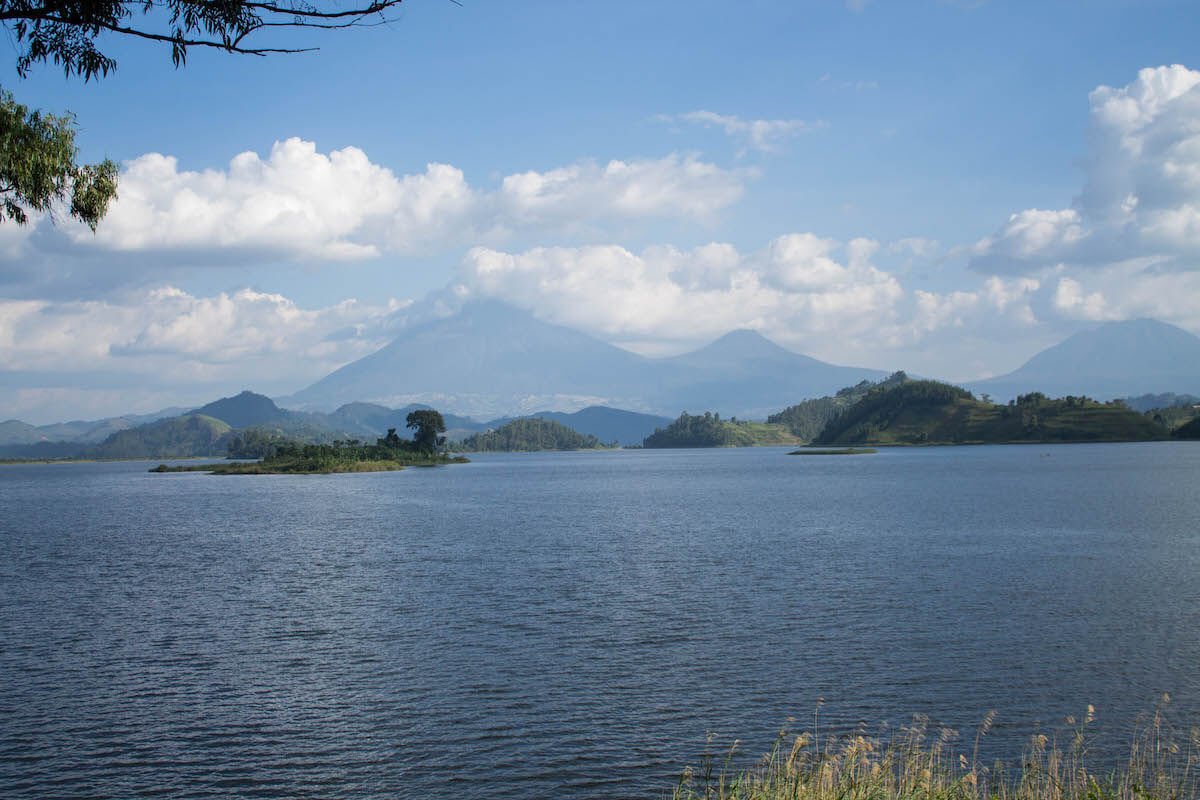 How much does a 10 day trip in Uganda and Rwanda cost?
This is the first question most people ask themselves when getting inspired for their next trip. Let me tell you, despite what you may think, Uganda and Rwanda are not cheap countries to visit. Most people assume that Africa is cheap and they are very wrong – most touristic African countries use the USD as their main currency. Depending on your planned activities (such as gorilla tracking, safari, etc) you will need more or less money. It really comes down to your itinerary and the number of days you're planning to stay.
How much did I spend on a 10 day trip in Uganda and Rwanda?
Total spent: 2157,04 USD*
Average spent per day based on above: 215,74 USD
*Based on two people travelling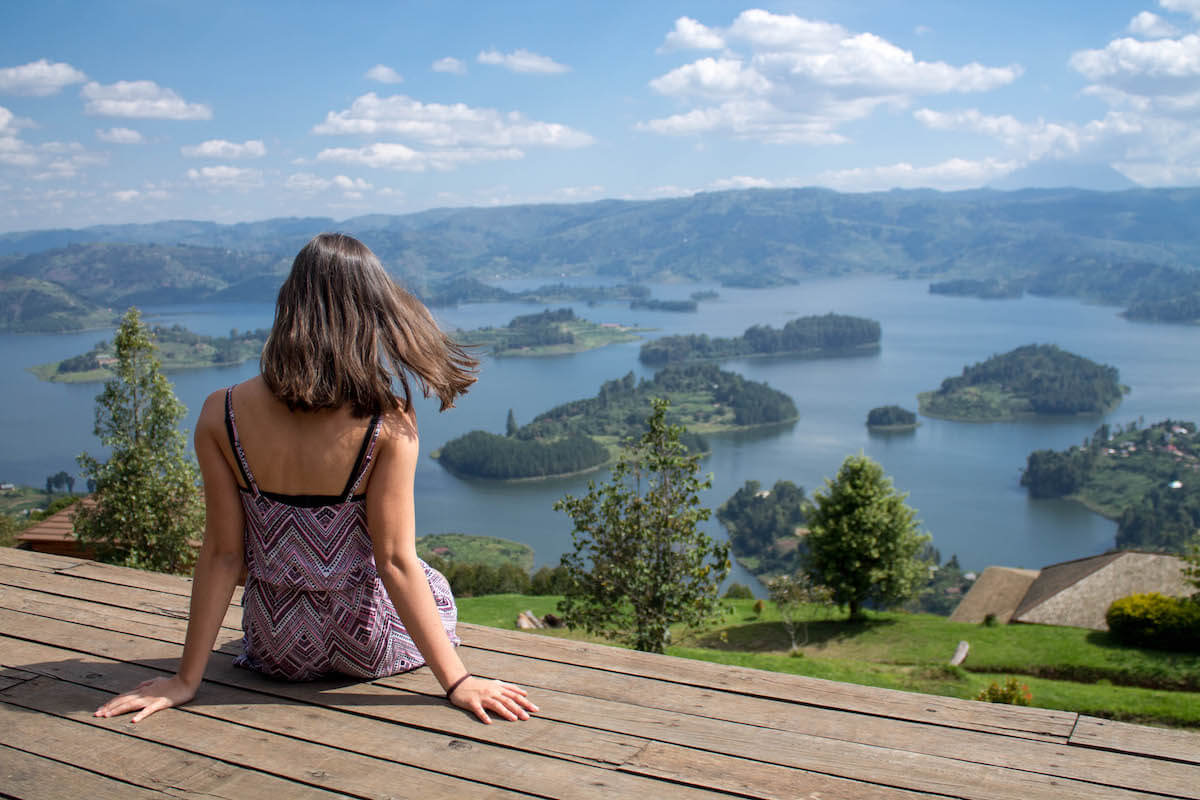 Uganda and Rwanda budget breakdown for 10 days
Pre trip expenses
Flights 405,17 USD: I bought return flights from Cape Town with a connection in Johannesburg to fly to Kigali. It made more sense with my itinerary and the price was a tiny bit cheaper than flying to Kampala (and less hours by road to the gorillas!)
Travel insurance 69 USD: World Nomads explorers plan
Vaccinations 52 USD: for the yellow fever vaccination. I also purchased Malarone (preventive malaria pills) for 18 days (1 day before, during and 1 week after)
Visa 100USD: I needed a multiple entry visa to Rwanda and single to Uganda I bought the East Africa Tourist visa (that allows multiple entry to Uganda, Rwanda and Kenia). Keep in mind it takes a whole page of your passport!
Gorilla permits 600 USD

During the trip expenses
UGANDA Expenses
Accommodation:

We picked lodges by location and their standard of service. I wanted to make sure that some more dollars thrown into the basket would grant me the best of experiences and a comfortable one. For the first time in my life (also there aren't that many options) I was less picky with accommodation and allowed myself some more budget to spend.
Bwindi backpackers 73,67 USD, per room per night
Lake mutanda 200.00 USD, per room per night
Lake bunyonyi 190.00 USD, per room per night

Food and beverages:

I found drinks to be extremely cheap, even in hotels/lodges. When you start ordering food, prices were in the line of what I'm used to in Europe.
1 big beer 1.35 USD
1 bottle of "fanta" in the village shop 0.27 USD
1 normal beer 2USD
Cigarettes 3USD
Lunch meal 10 USD

Activities:

Since these are only offered to travellers, the prices are higher than other things in the country. I also found that most offered activities involved a minimum of two locals (as guides/armed guards…) and I think this contributes to the social environment of local communities. I found it quite hard to do things on my own using the lodge as a base. Some walks could be done alone but besides these there are no marked hiking trails, so you do need a guide and so on.
1 waterfall hike (3-4h) 20 USD per person
Renting a canoe for own use 8USD per person
Sundowner boat 20USD per person

Transport:

together with accommodation, transport is the area where I spent the most. I did not want to use public transport to cross borders so I paid for private transfers. Also, in my head and in google maps, distances between places seemed quite close but gravel (or should I say dirt) roads take longer. I would not have cut out any of my stops during my 10 day trip around Uganda & Rwanda for the long commutes, but it is something to keep in mind when planning.
1 private transfer from lodge to gorillas (45min)+ wait all day then to next lodge (1h30) 80USD 1 transfer from Kigali to Bwindi 200 USD
1 transfer from Lake Mutanda to Lake Bunyonyi 40.54 USD
1 transfer from Lake Bunyonyi to Gisenyi (in Rwanda) 150 USD

Other expenses

Porter to carry bags while hiking 25 USD –  I didn't use that, but it's encouraged to help the community. I had a small backpack with me and I'm fitenough so there was no need for that.
1 piece of clothing for laundry 0.27 USD
Fridge magnet souvenir 4 USD

RWANDA Expenses
Accommodation:

this was a shorter stay than Uganda, so we picked the resort for the views and good experiences near Lake Kivu over price. In the capital Kigali I just wanted good views of the city and picked the hotel based on that and good reviews.
Paradise Kivu running an offer of dinner bed & breakfast for 150 USD the room as opening year
Urban by City blue Kigali 33.75USD

Food and Beverages:

food in Rwanda was as delicious as Uganda, but also a little bit more expensive. You could see there were tourists restaurants in the main cities and locals as well as the receptionists at the hotels are still wary to recommend a proper street or local restaurant to tourists. If you go to Kigali, do not miss "Living in Kigali" because it is the best blog in town and helped me so much during my short stay in the city!
1 meal at a restaurant between 7.43 -9.72 USD
Beers at a  local bar 1.40 USD
Beers at hotel restaurant 1.40-3.43 USD
2 mains and 2 beers at a restaurant in gisenyi 13.72USD
1 overpriced restaurant platter 16 USD
One rolex at a restaurant 4 USD
Water 1.14USD
Beer 1.14 USD


Transport:

Boda-boda is the word that moto taxis receive in most of East Africa. They are the best and funniest experience you could have in the country to move from one side and to the other. I also boarded for the only time in this trip, a public bus between Gisenyi and Kigali and was pleasantly surprised at the accuracy of timetables and comforts on the bus. The trip was stress free (Except all the times the bus stopped in the middle of what looked like nowhere to pick up and drop off travellers and locals).
1 Moto 10-15min 1.14 – 1.71 USD
1 Bus ticket from Gisenyi to Kigali 3.77 USD
Moto taxi from one side of the city to the other 1.71 USD

Activities

Renting 2 kayaks with guide 1 hour 52 USD
1 Permit for the hot springs 1.14USD
1 full body Massage in the hot springs 10min 5.72USD

Other expenses

Fridge Magnet Souvenir 3.43 USD
Postcard 2.29 USD

Budget breakdown conclusion
This was my complete Uganda and Rwanda budget breakdown. I spent 10 magnificent days discovering both countries and I was in completebliss for such amazing experiences. As a matter of fact, this trip was the single most expensive trip I've ever done, and I would repeat it again if the world wasn't endless.
The biggest expense of this trip was accommodation followed by transportation. There is also a slight difference between Uganda and Rwanda. Uganda is a little bit more budget friendly for daily life as a tourist than Rwanda. If I had used more public transport I could have saved more money, but I was pressed for time and really wanted to use my leave days experiencing and not commuting. Also keep in mind most areas that I visited, even though they are areas tourists visit, there isn't enough traffic to have public buses everywhere (Eg: arriving at the lodges next to the Bwindi forest).
PIN IT!
[columns] [span6]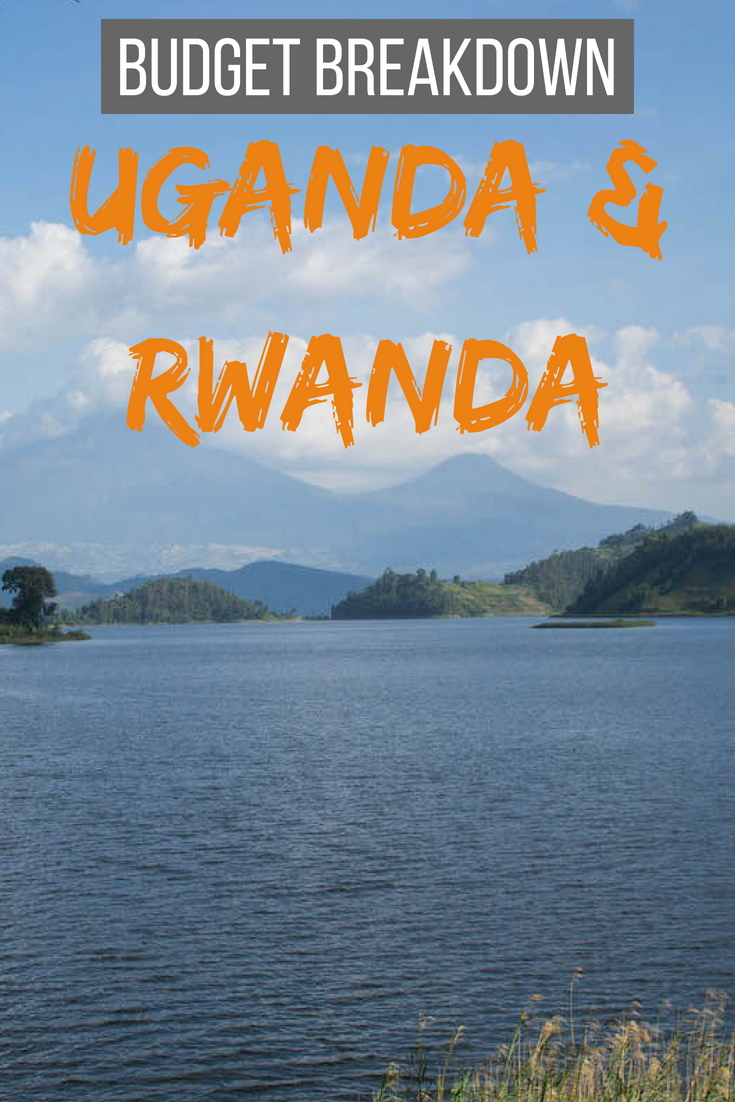 [/span6][span6]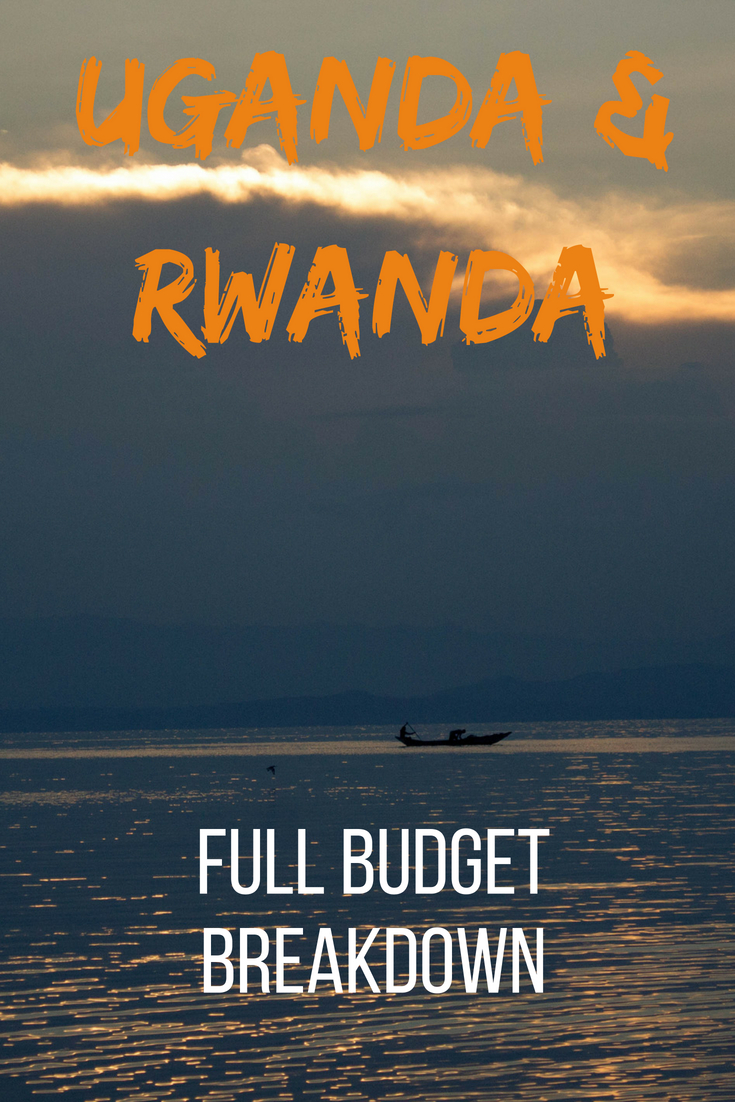 [/span6][/columns]