Dreaming of a day hike that takes you to incredible lakes and landscapes? The Gémena lakes route is ideal.
It is located in Aigüestortes i Estany de Sant Maurici National Park is located in the north of Catalonia, in Spain, in the Pyrenees region.
As a child I used to come to a summer camp near to Caldes de Boí, and when I was a teenager I attended again as a summer camp leader. The hikes around the area are quite familiar to me and I feel like I belong in those mountains. Today I'm going to be talking about the full hike route to go to Gémena Lakes.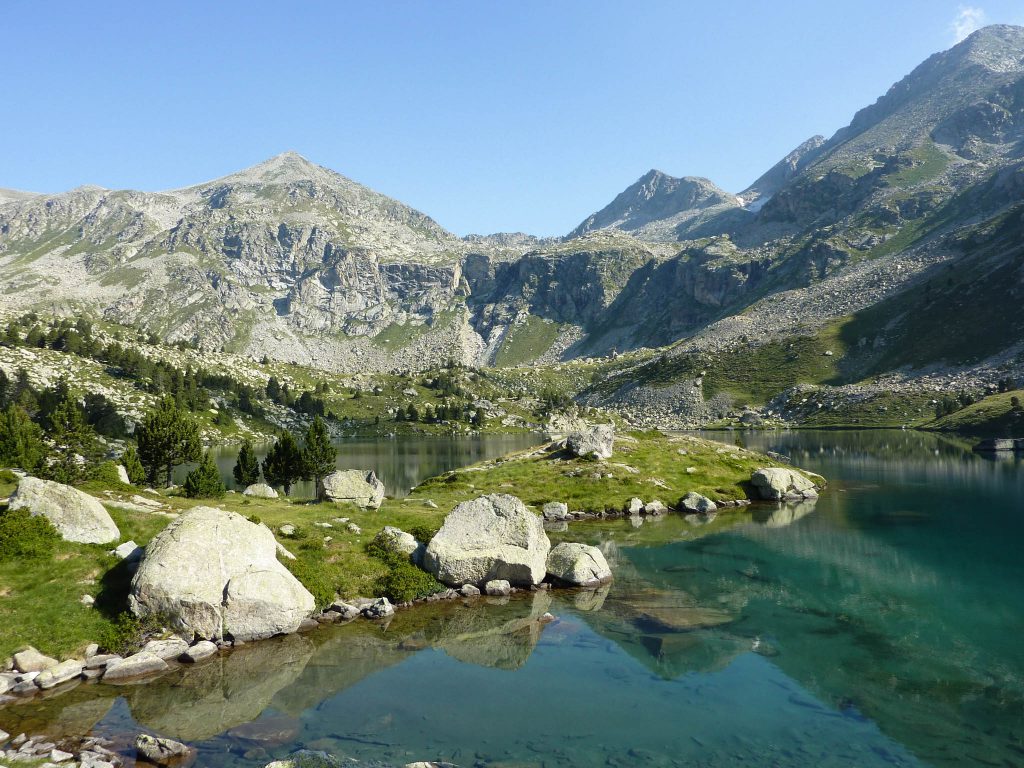 QUICK FACTS:
Location: Caldes de Boí, Catalunya, Spain
Altitude: Starts at 1500m above sea level. Finishes 2257m
Highlights: Views
Fitness level required: Medium
Cost: Free
Estimated duration: 2h30 – 3h depending on shape and stops
---
---
What to pack
Hiking boots
Long socks
Reusable water bottle (be responsible!)
Wind jacket
Rain jacket
Snacks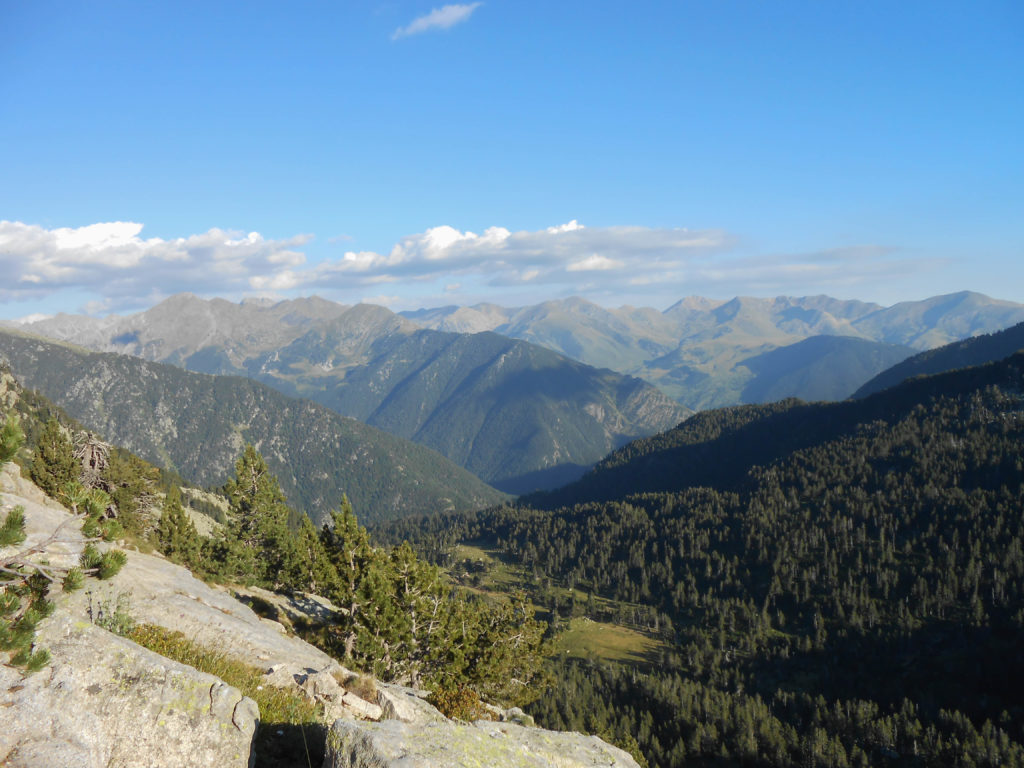 Gémena Lakes hike
We start at the parking lot about 2km past Caldes de Boí. From Caldes de Boí, exit towards the mountains on a tar road for less than 2km. You will leave the Toirigo information house on your right, then turn left to cross the river. After the bridge there's a parking sign. From there on out it's all walking.
From the parking lot to Llubriqueto
The first part of the hike is the hardest one. You will climb more than 800m in about 45min-1h. It is very steep and the path goes up in zigzags all the way. I find the start of the hike quite challenging as you literally start and must get into a good rhythm and breathing pace very quickly.
It also allows for most of the hardest effort to be expended at the beginning, which personally I prefer.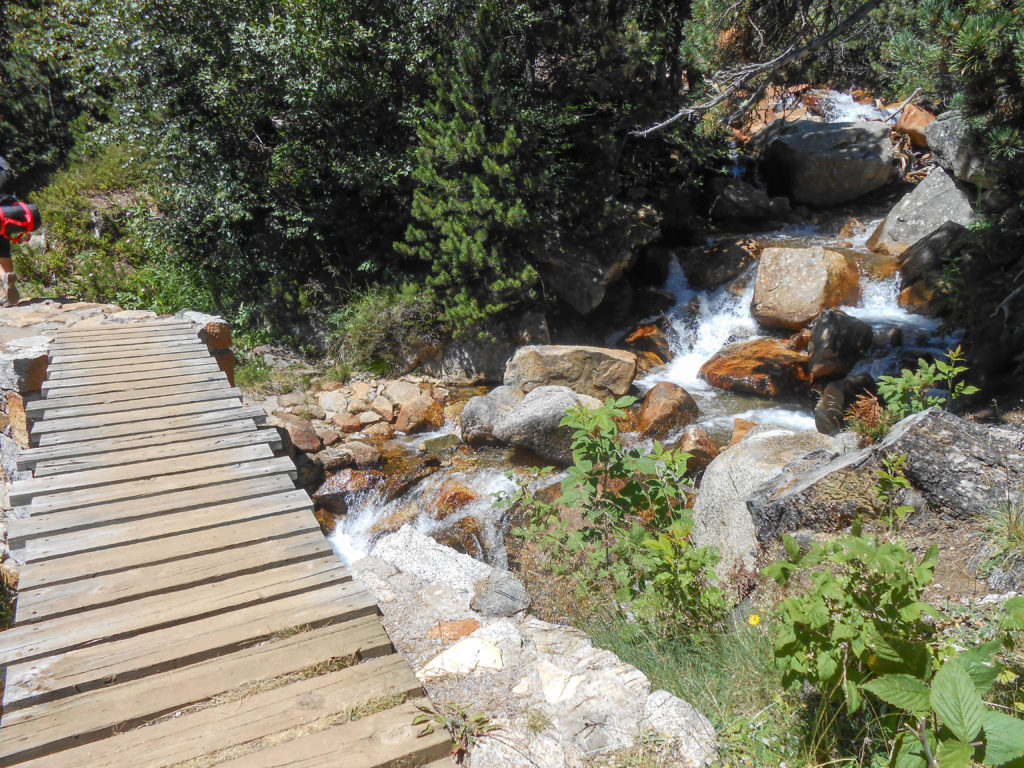 This path takes you mostly underneath leafy forest. It is a very shady path and that makes it better than being in direct sun.
The path is clearly marked and you just have to follow the yellow signs and cairns (groups of rocks that previous hikers have left on the path to be followed).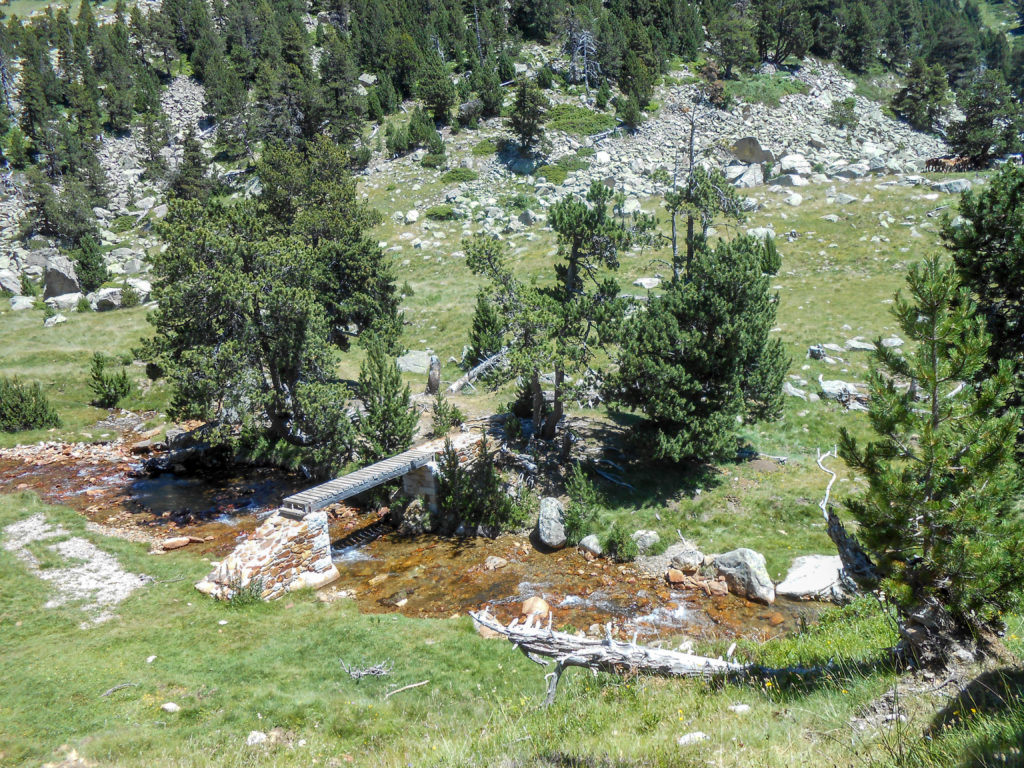 Once you are done with the forest you arrive at a river, which you will cross and turn off to your right and then continue up until you arrive at Pla de la Cabana, where you can find the Llubriqueto Fountain.
This area is very flat and the ideal half way stop. It has fresh water coming from the surrounding lakes and waterfalls.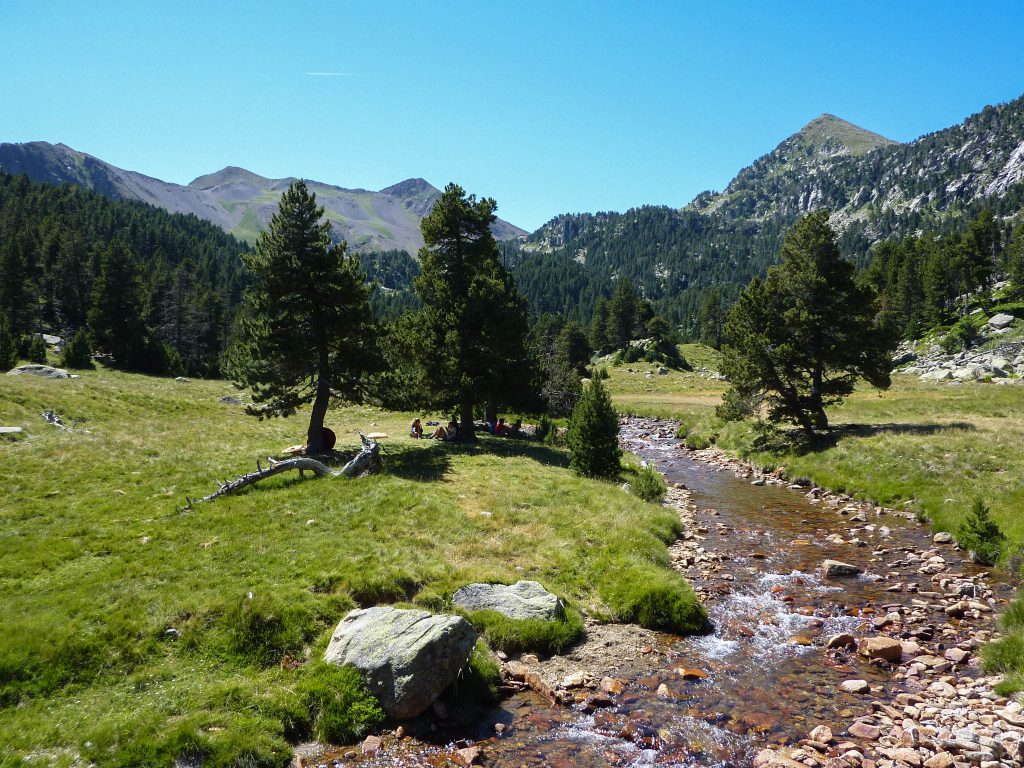 From Llubriqueto to first Gémena Lake
To continue your ascent you will have to cross the river (wooden bridge) and follow the small path until you see a sign pointing to Gemena Lakes. From this point it goes up on a rocky path.
There is another steep slope where you will have to be climbing big rocks. Once you arrive at the top you will see the first of the two Gémena lakes.
The first Gémena Lake
This one is my favourite. It is breathtakingly beautiful once you see it for the first time. And when you repeat the hike, it gets even better.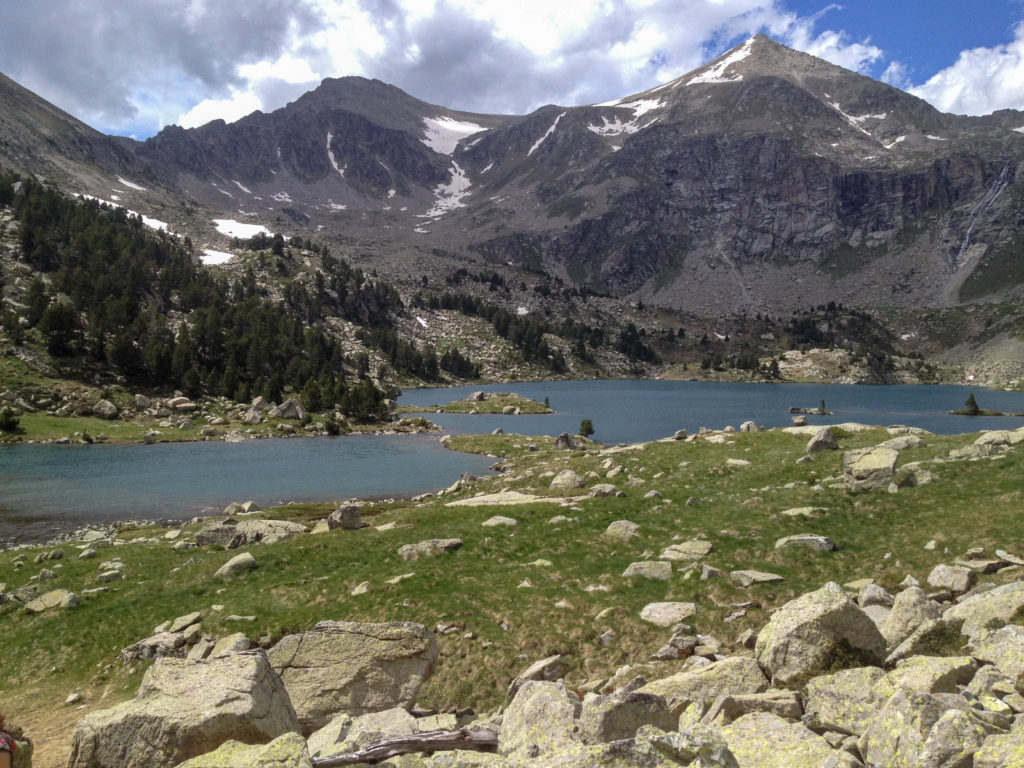 The sight of this lake makes my heart sing and my jaw drop – a feeling only places that are close to my soul can give me.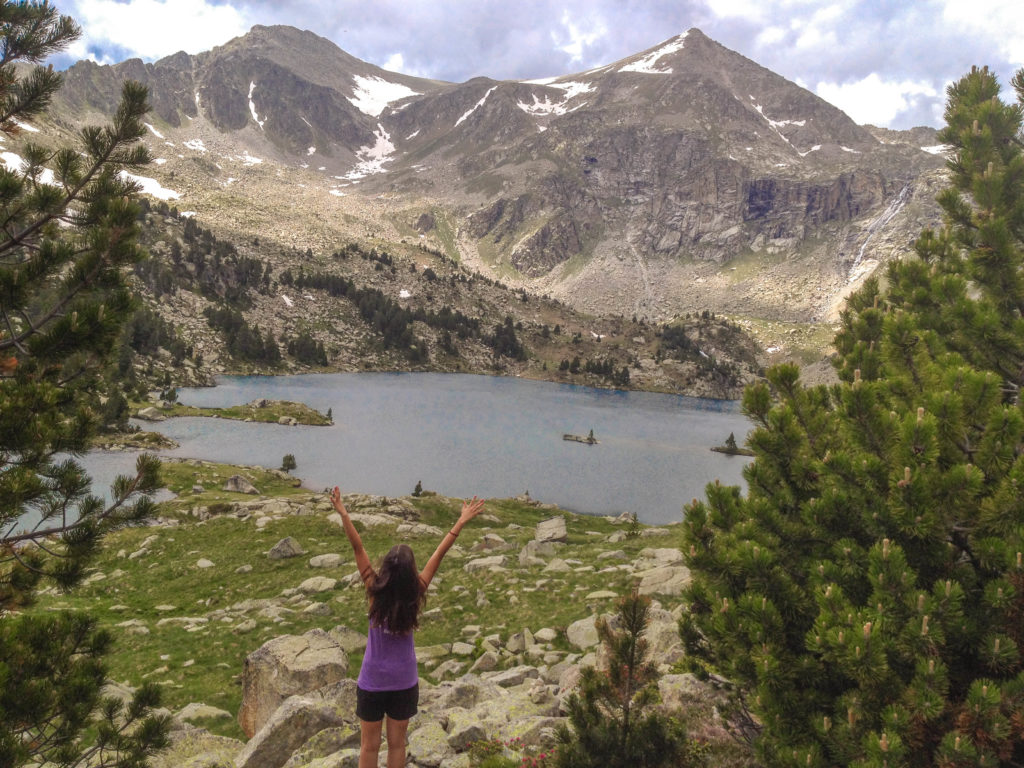 I have spent not more than 5 days here during my life, but it has made a change in how I see nature, how I truly appreciate it and what I do to share my passion with friends and colleagues.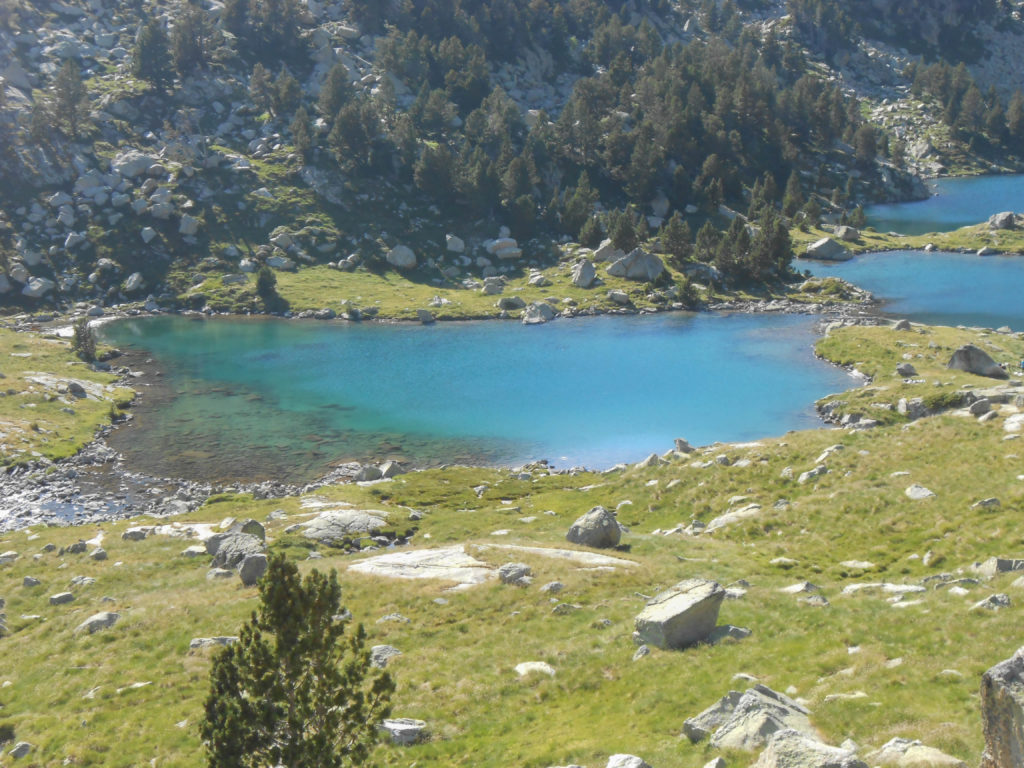 I have slept up here once, on my way to a longer route. Camping is not allowed but if you find yourself here while on a route you might decide to spend the night. It was hands down my favourite sunrise in the world.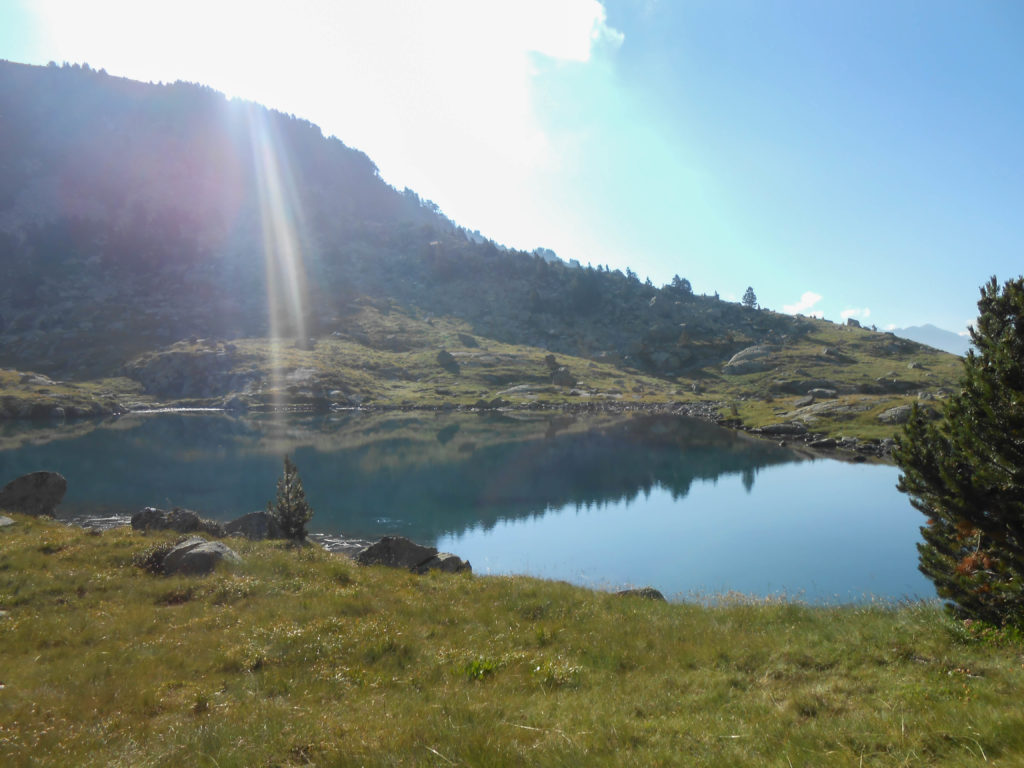 The second Gémena Lake
A short hike from the first, the second lake can be found while circling the first lake and going a few more meters up. It is also very beautiful and if you are lucky there will be some leftover snow for you to slide yourself on!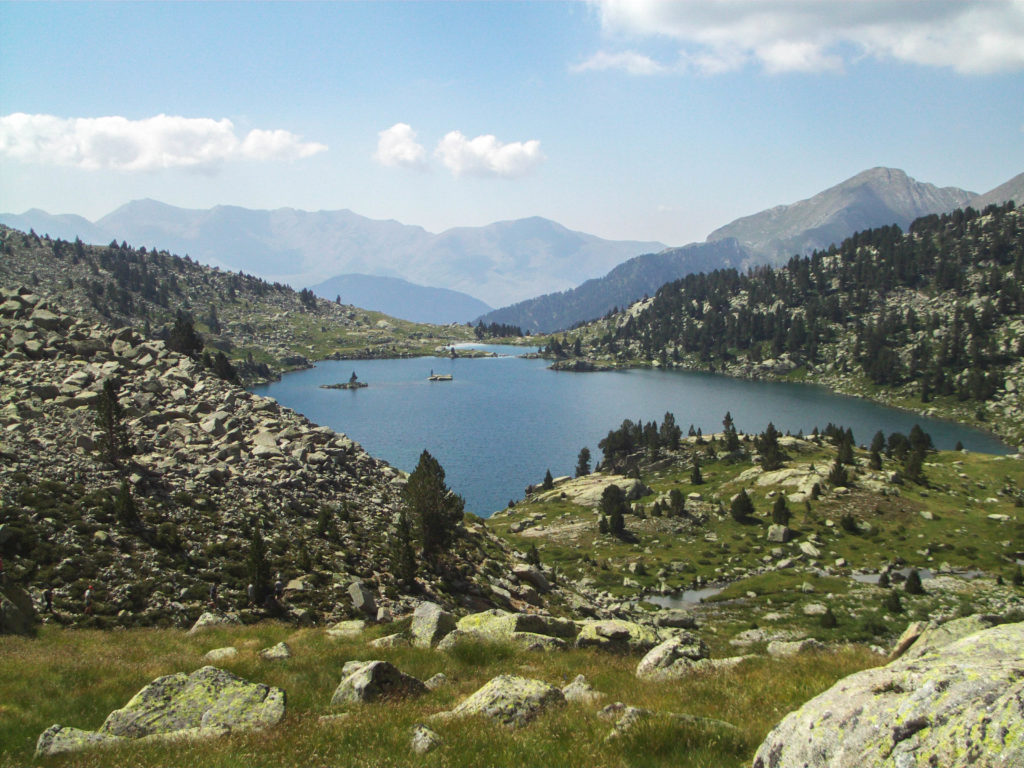 If you want to continue the hike you can continue towards the Besiberri Summit.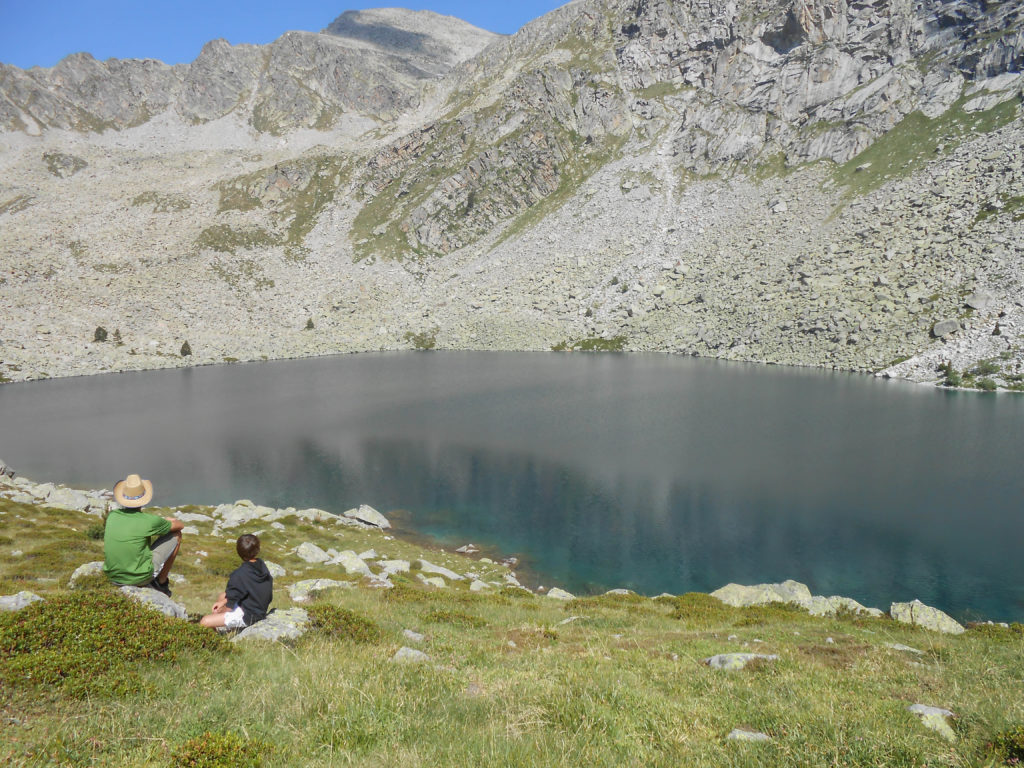 Recommendations for hiking the Gémena Lake
Sleep the previous night close to the starting point so that you can start very early to have all day to enjoy by the beautiful sight. If you are an eager nature lover you can wake up at night to see the sunrise from the lake, I can guarantee the views are phenomenal.
Once you arrive at the first lake you can follow the river to a waterfall which has panoramic views of the Llubriqueto flat area.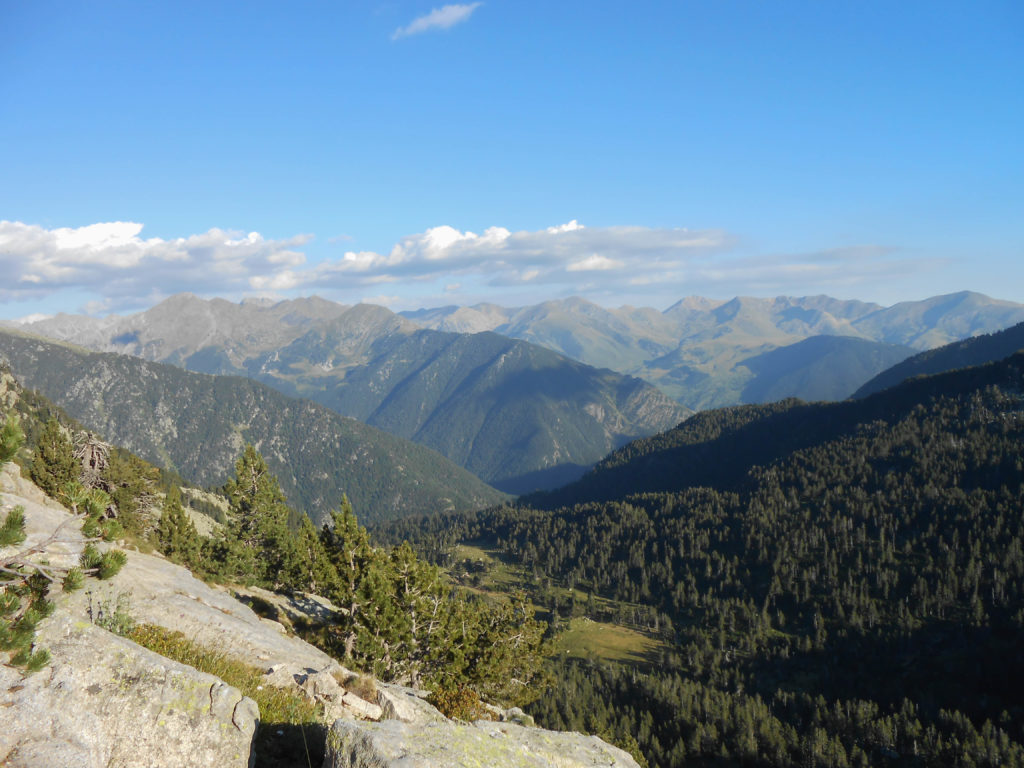 Have you ever done this hike? Drop your favourite hike below!
PSST YOU MIGHT ALSO LIKE: