Set in the Klaserie Private Concession sharing unfenced borders with the Kruger National Park, Nthambo tree camp is a place for treehouse lovers, wildlife viewers and people with exquisite taste. This lodge has a rustic style, is intimate and it is mostly made from canvas tents and wooden decks.
The overall feeling at Nthambo was one of friends reuniting around a table.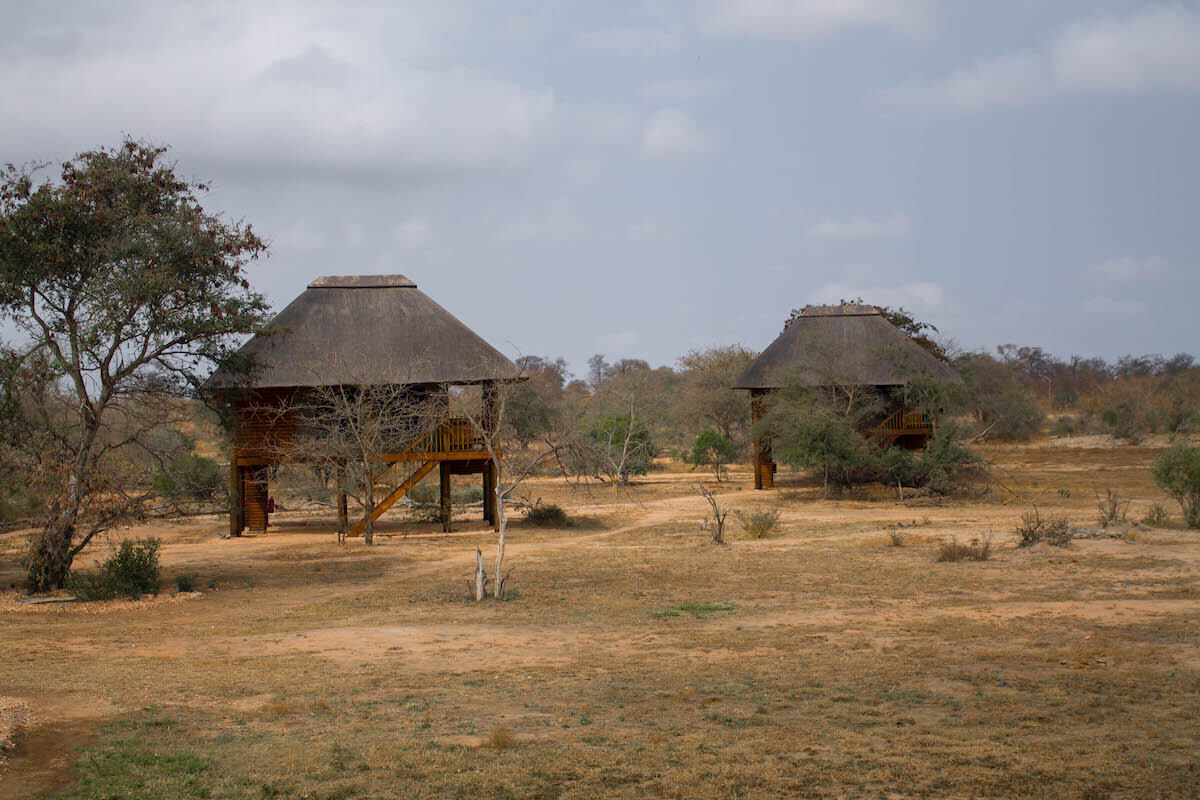 Arriving at Nthambo Tree Camp
The general manager sat us down with a fresh glass of juice in our hands and ran over the camp's logistics, rules and considerations. After that we were shown to our amazing treehouse chalets.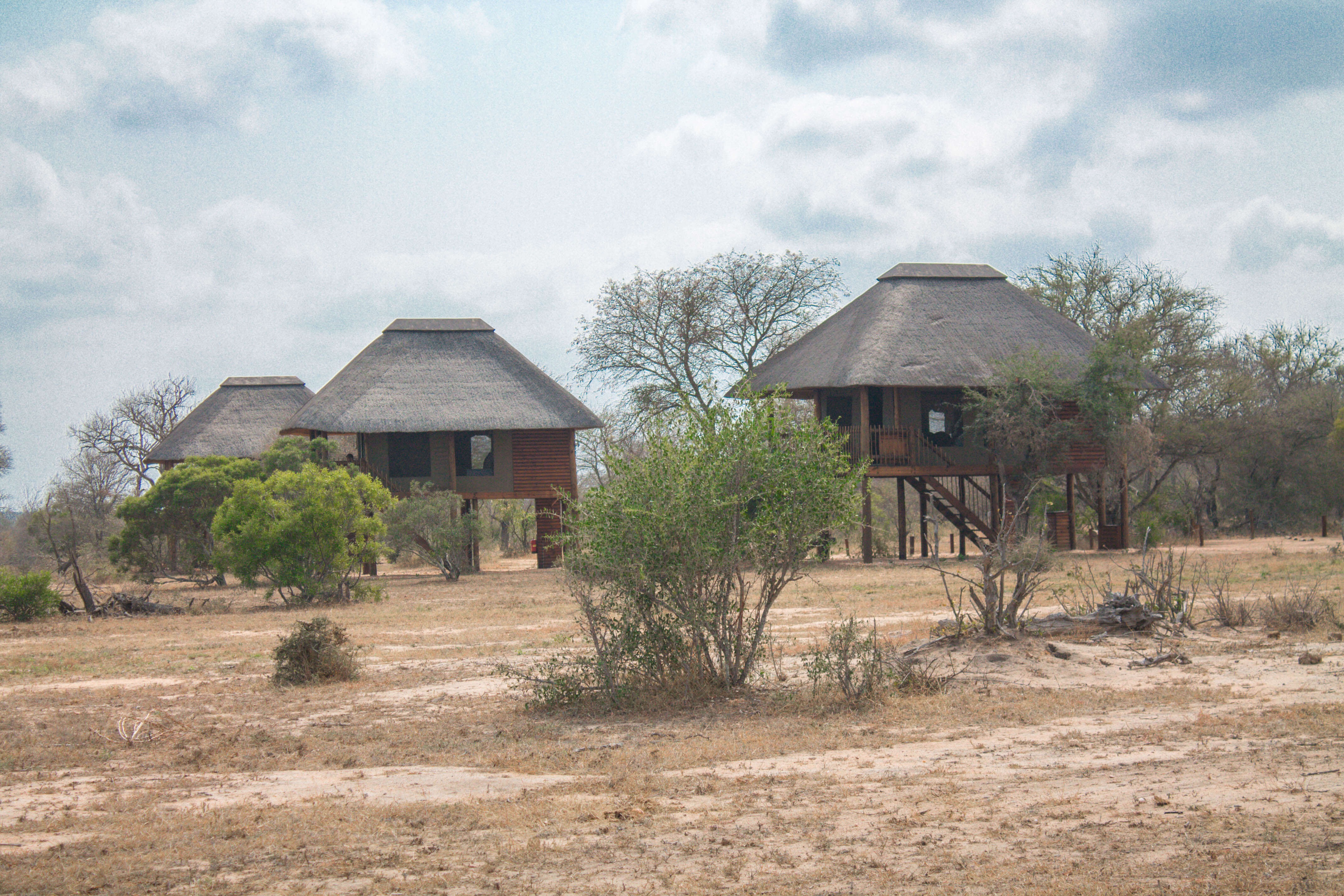 The rooms are elevated on top of wooden decks, creating the feeling of treehouses in the bush. Each room has a double bed with mosquito net, ensuite bathroom, a desk, chair and closet. The sides of the chalet are canvas tent, while the floor is wooden and there's thatched roof. There is also a fan inside as well as two little stools to put your bags on top.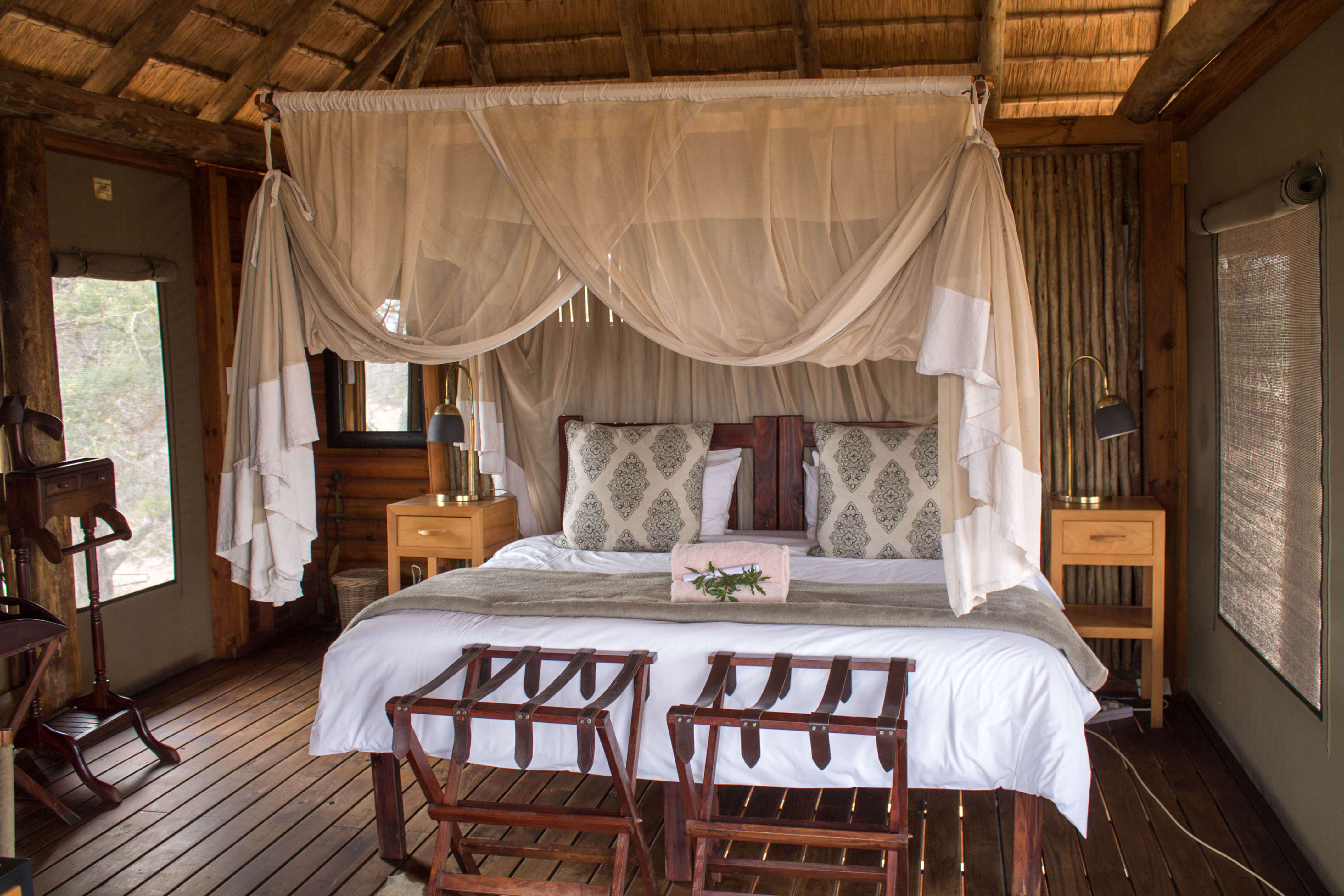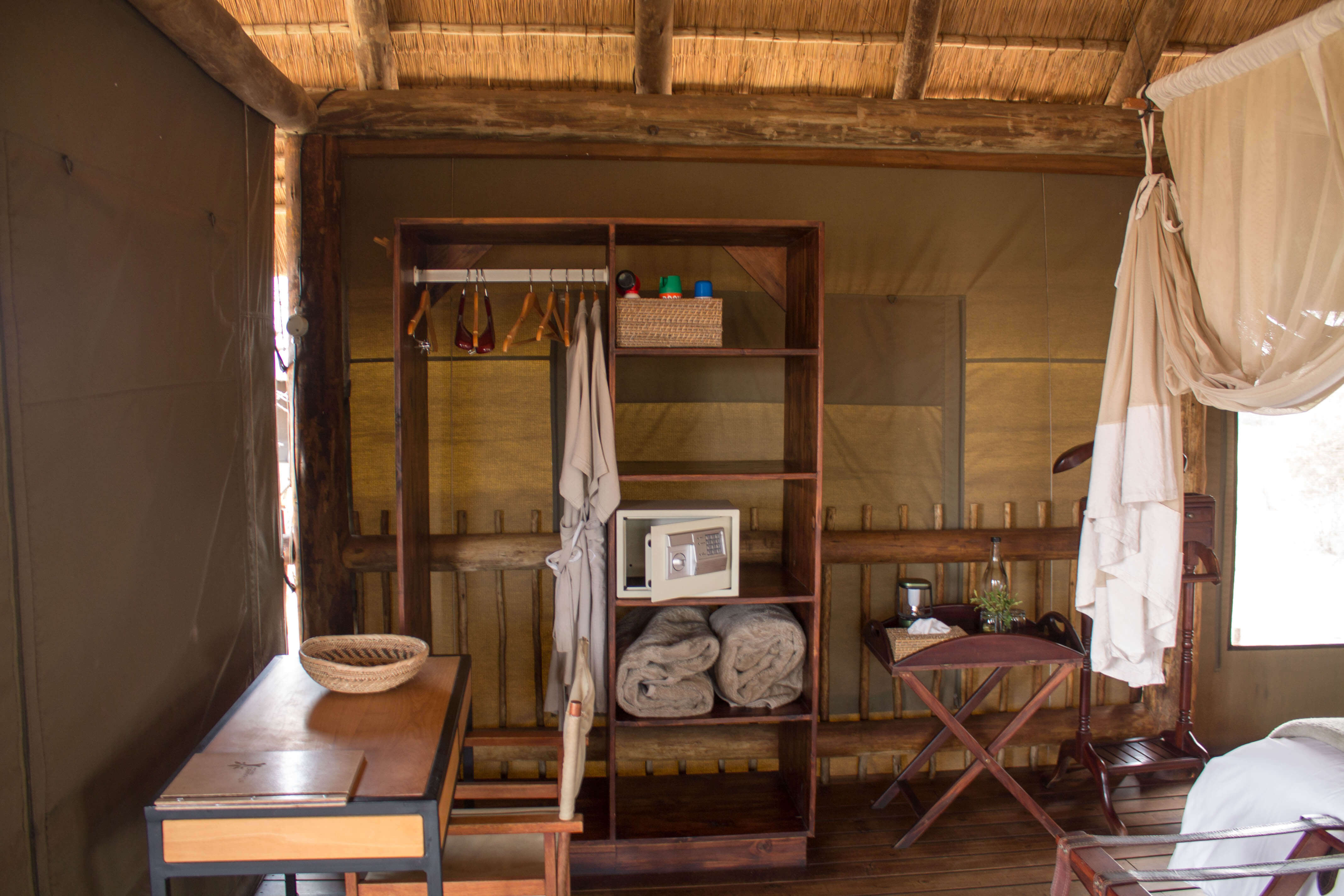 The lodge has 5 chalets, two on one side and three on the other. The main area features the lounge, the bar, the deck with plunge pool and hammocks. Inside one can find the communal dining table and the curio shop – full of goodies.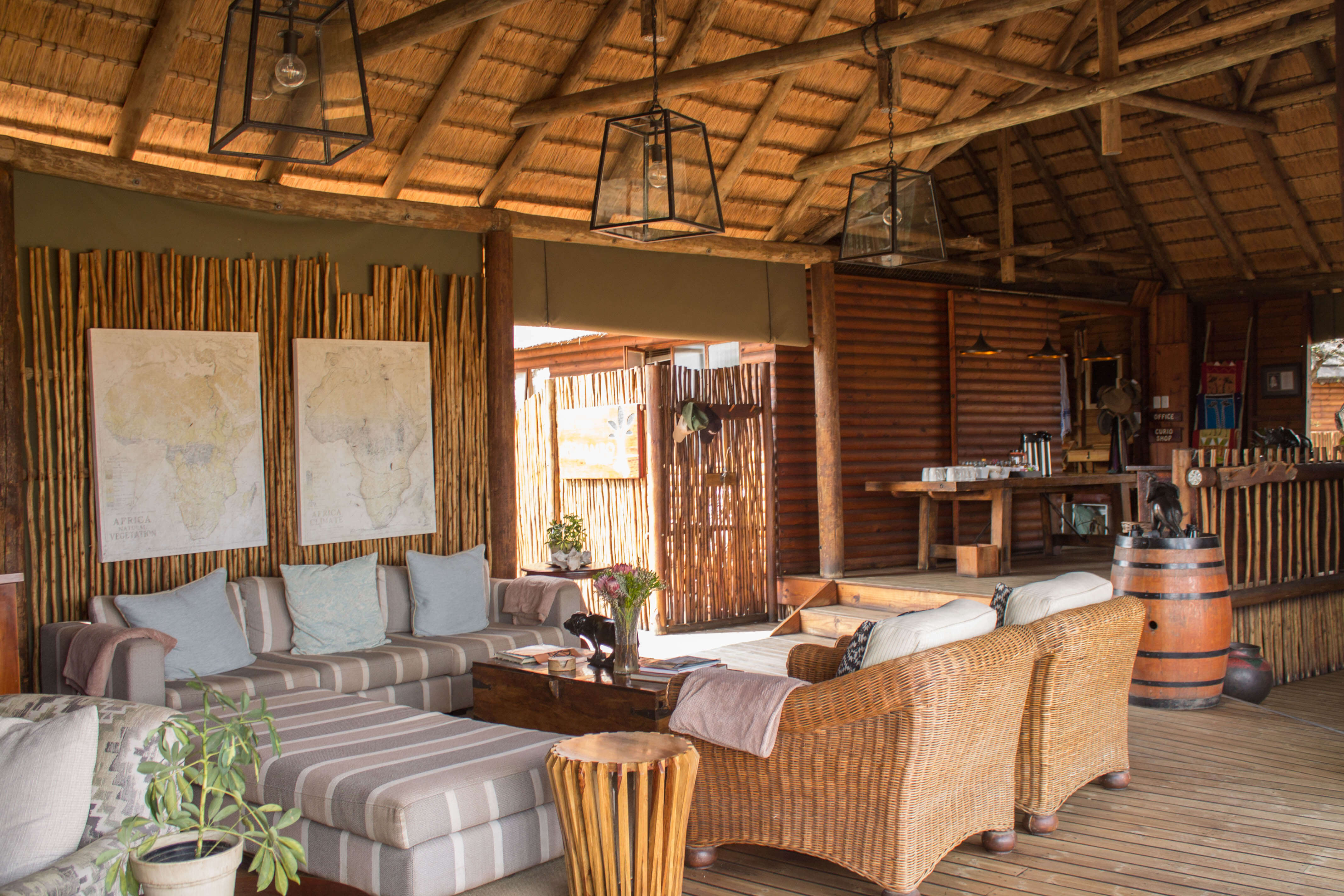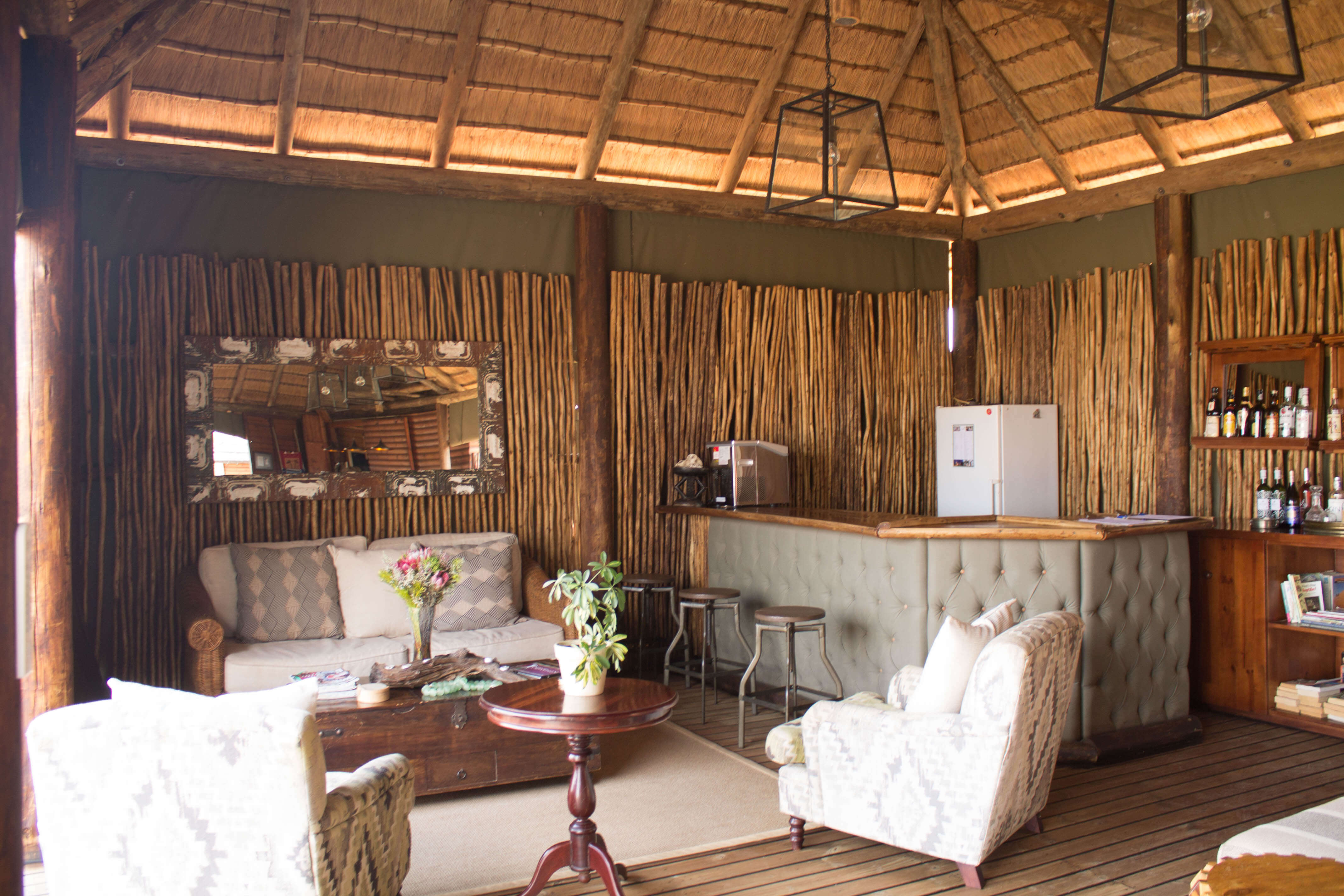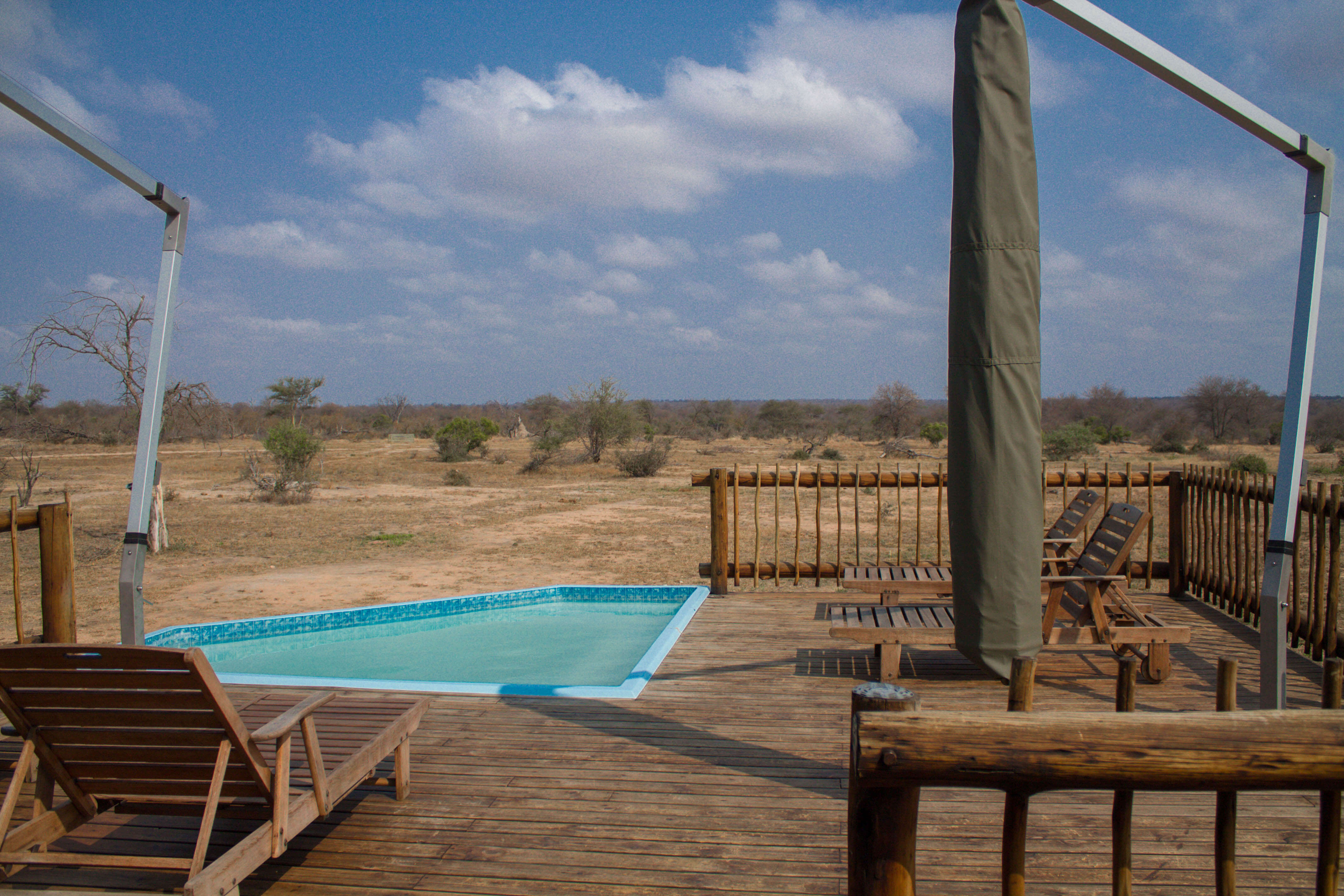 Food and drinks at nthambo
Like most lodges in the private concessions of the Kruger national park, the rate includes full board with drinks, even our sundowner drinks! The food was varied and tasty.
Every day they provide coffee, tea and rusks before the morning game drive. During the drive there will be a coffee stop. On arrival back at the lodge there's a hot breakfast. Lunch is served around 2pm and there are sundowner drinks and snacks offered in the evening game drive while the sun is setting. Dinner is also served at the communal table.
Game viewing at Nthambo, optional activities and values
Game viewing
We visited during dry season, South African winter (from June to October). That means that leaves have fallen from most trees which makes it easier to spot the animals. It is the high season for safari in South Africa (from June to October).
They have a traverse area shared with other 4 lodges. Game viewing was amazing during our two night stay. We saw the big 5, plain games and were lucky enough to see a pack of wild dogs fighting with a hyena – a once in a lifetime experience!
The vehicle is an open safari vehicle 4×4, with 3 rows of 3, the driver, co-pilot and the tracker in the front. The seats are padded and comfortable. There is a blanket for you to cover yourself when it's cold in the mornings and evenings, and there is also a rain jacket in a pocket in front of your seat in case of rain.
There is only one vehicle at this camp, so if the camp is full then the car will be too. Some other lodges limit the number of people to 6 so you all have a "window" seat.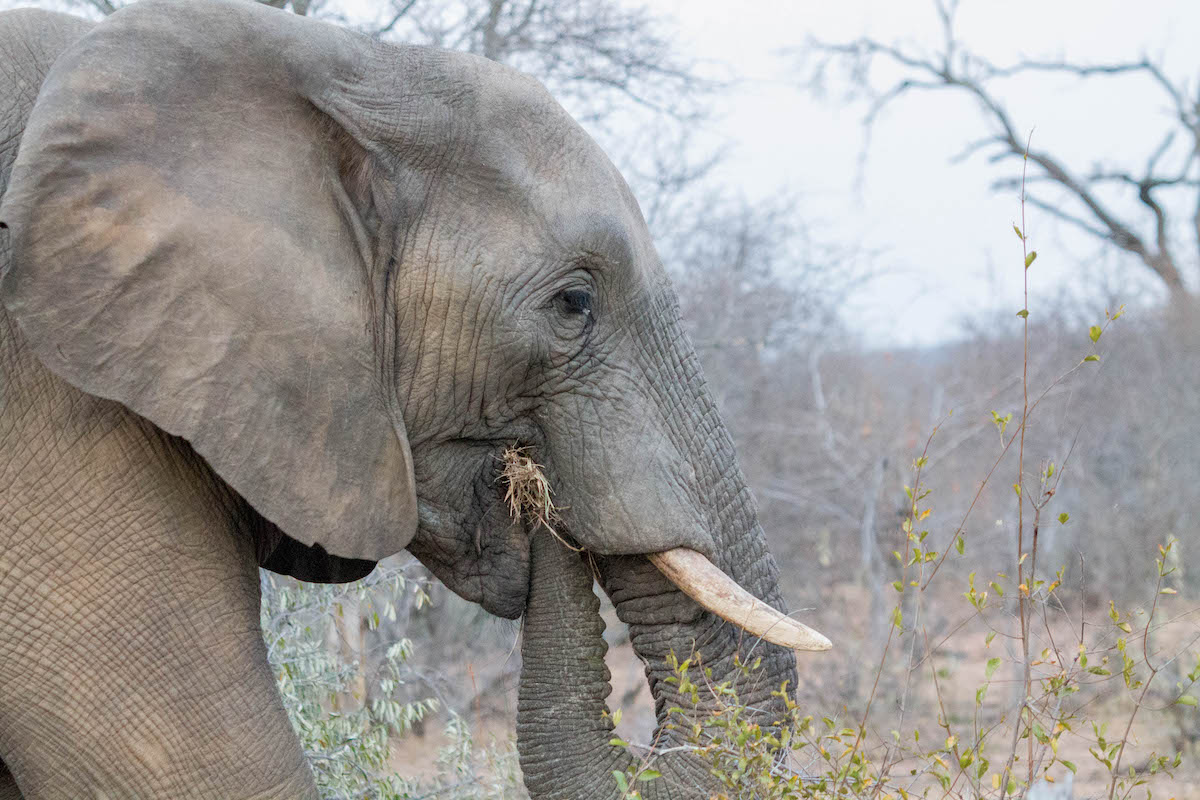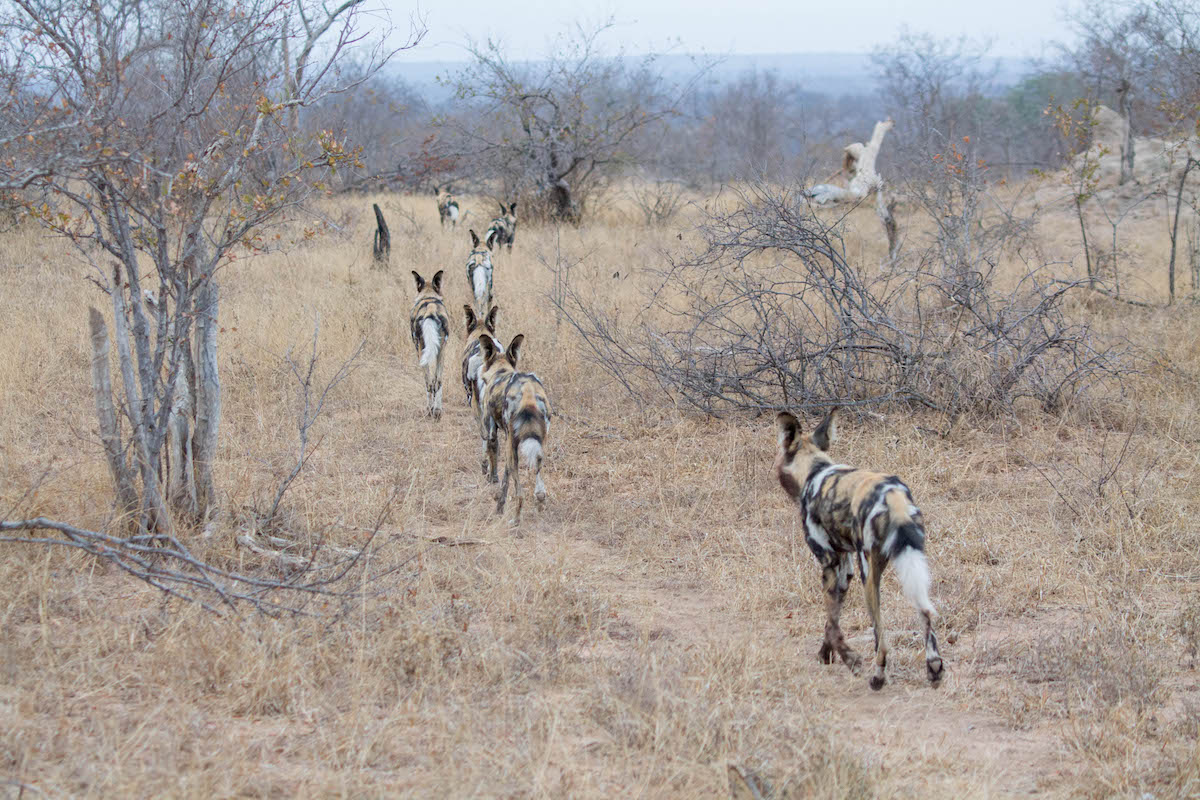 Other activities
They offer Bush walks as part of their rate. Bush walks are walks around the camp area which last usually for 1 hour. They include an armed guard and the guide, just as a preventive measure. It was an amazing experience and it let's one focus so much more on little things like footprints and different types of poop (for real).
Eco friendly
Nthambo tree Camp is implementing different policies day by day to strive to be an eco-friendly camp. The waste is separated and recycled, there are no more plastic bags: the food is delivered in boxes and they have paper bags for souvenirs.
They run on solar power and a generator using diesel. They are bringing new batteries for the solar to be able to store more energy. The generator runs on diesel during game drives to not disturb (it is a bit noisy) and also because if they wouldn't, the battery wouldn't last for the full camp during the night.
What I loved the most
Tree houses – DUH. Of course when I picked my safari accommodation early last year I already knew I was going for the tree houses. If you want to complement your treehouse bush experience with an outside of Cape Town tree house head over here.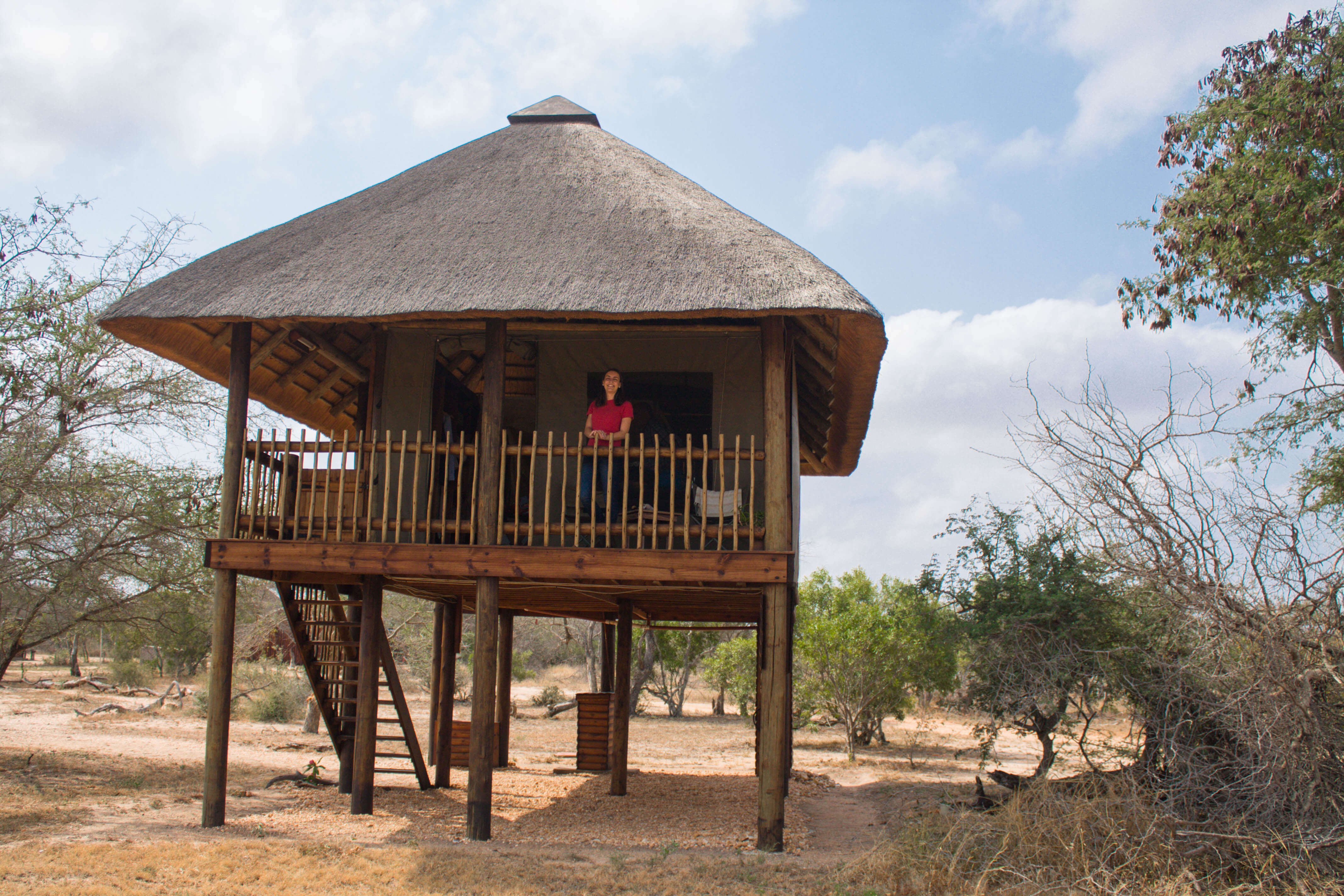 What could be improved
The only improvement I would point out is that at breakfast they don't ask about how do you want your eggs done, and every day it is different. Eggs are a very particular taste, so not having an option felt like a waste of food.
Have you ever stayed in a unique accommodation? For more inspiration check my Sweet Dreams Section