Last summer I visited Norway with my family. Our 10 day trip through Lofoten and Northern Norway was incredible and we got to sleep in Rorbu cabins along the way.
Rorbu is the Norwegian word for fishermen cabins. These cabins are built on land with poles in the water to create decks and easy access to fishing boats.
They are traditionally painted red and some have been restored and are rented for visitors. This is the case of Rorbuhotell in Lofoten Islands. They have hotel rooms as well as rorbu cabins. The hotel can also be found under "A Taste of Lofoten" on Google search.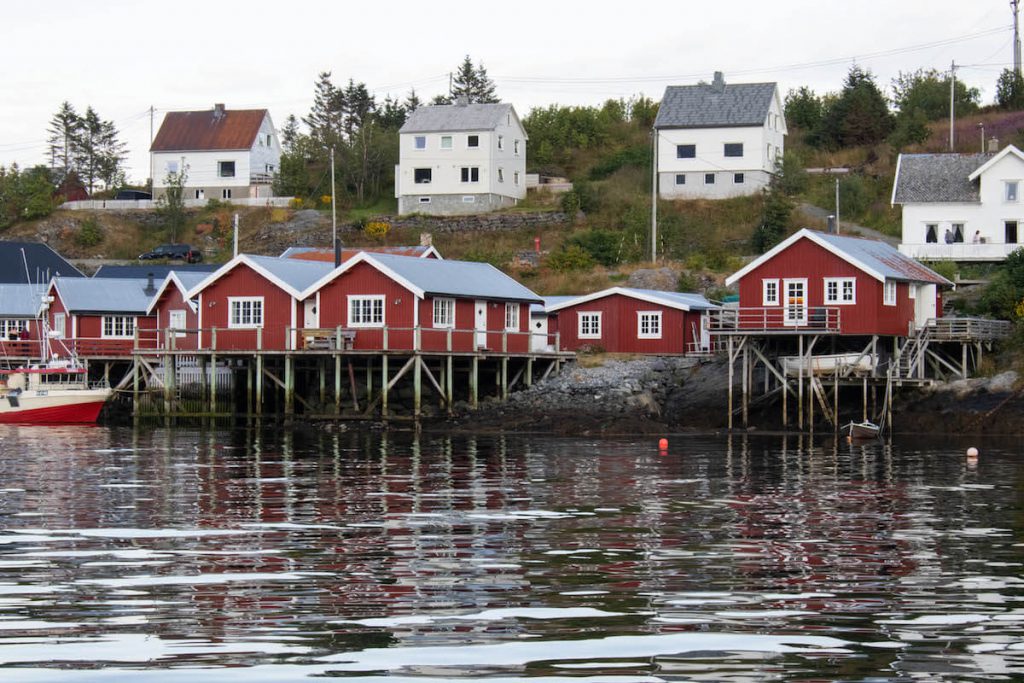 Quick facts:
Good for: families, groups of friends, couples
Starting from: Rorbu cabin for 2 pax from 1390 NOK/night (126.83€)
Location: Sørvågen, Norway
The area
The Lofoten archipelago is one of the most breath taking alpine sceneries to travel to. Narrow roads and bridges connect the islands and form a very singular landscape. Lofoten has been a fishermen area for centuries and very famous for visitors, especially during summer months.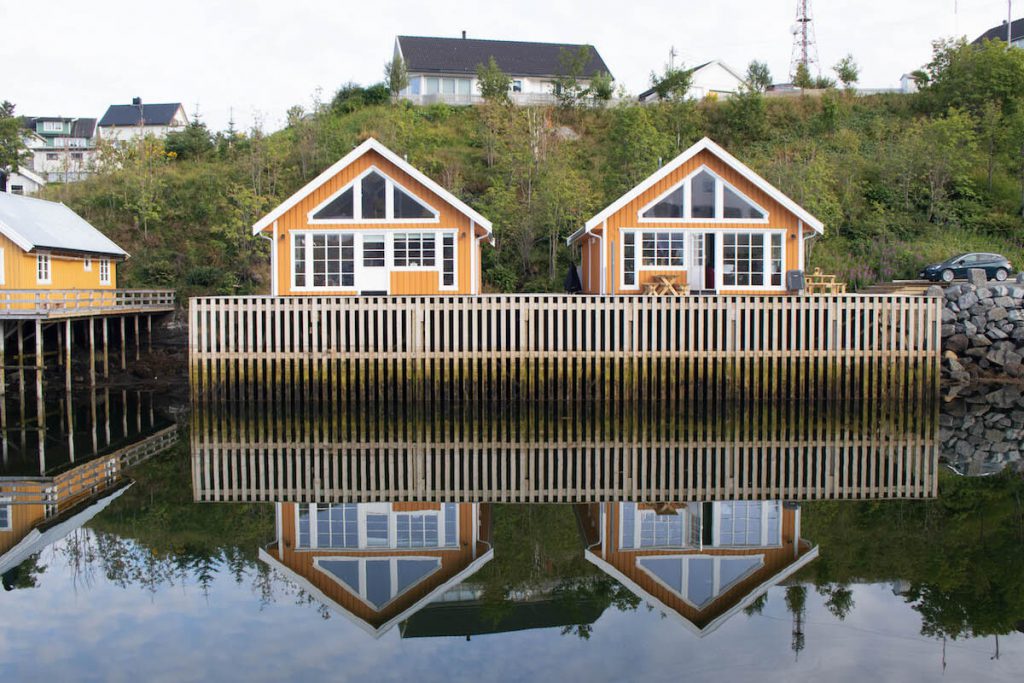 How to get there
Lofoten Islands are in Northern Norway. The best way to arrive is by plane, there are three airports and flights from Oslo throughout the day. The two airports closest to Sørvågen are:
Leknes Airport (LKN): this one is located in the middle of the archipelago and closest to Rorbuhotell. One of the smallest airports where I've been.
Svolvaer Airport (SVJ) is more well known than Leknes airport and located a little bit higher up
About the hotel
Rorbuhotell is located on the right hand side of a little narrow bay in Sørvågen. They have 10 double rooms in the hotel itself as well as a delicatessen restaurant. The restaurant lines are very elegant and contemporary and there's an outside terrace overlooking the bay that has amazing views from a little higher up.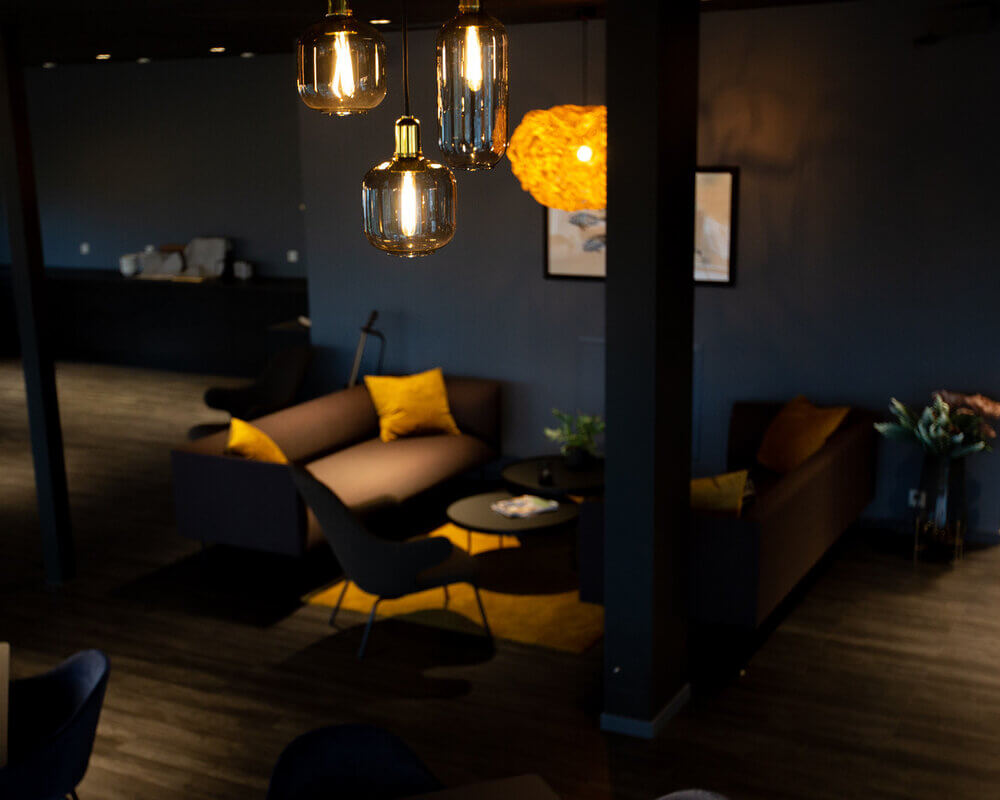 The rorbu cabin at Rorbuhotell
We stayed in one of their 6 pax Rorbu Cabins. We had the entrance that was farthest away from the hotel reception but there is a parking spot right by our main door.
The cabin had a very spacious living area and kitchen with and L shape coach and TV, two living chairs, a table for 6 and kitchen with all utensils needed for cooking.
From the living area there were doors onto the balcony, overlooking the bay. Watching sunrise from there was pretty spectacular, how slowly the colours shine onto the red rorbu in front of yours.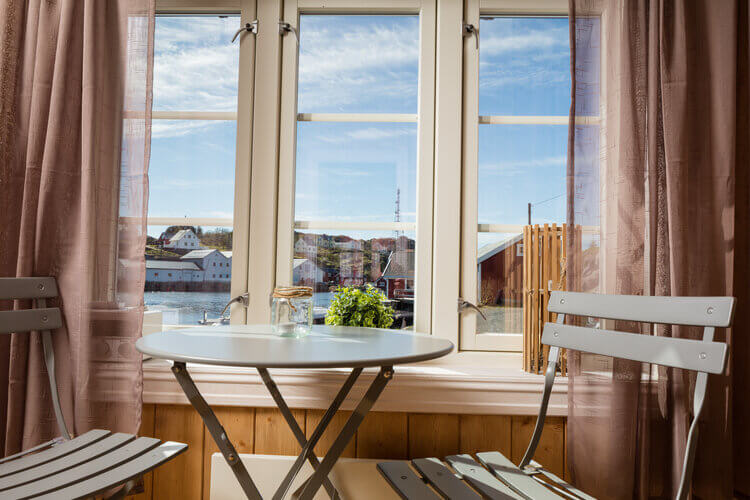 There is a full bathroom and a toilet room too. The cabin has two bedrooms, one with two twin beds and one with a double bed. Might be a Norwegian thing but all bedding is provided individually, so even if you are on a double room you will have two duvets.
Then we had the third "room" going up a steep wooden staircase. The last area had a double bed too, but no door – open to the hall area.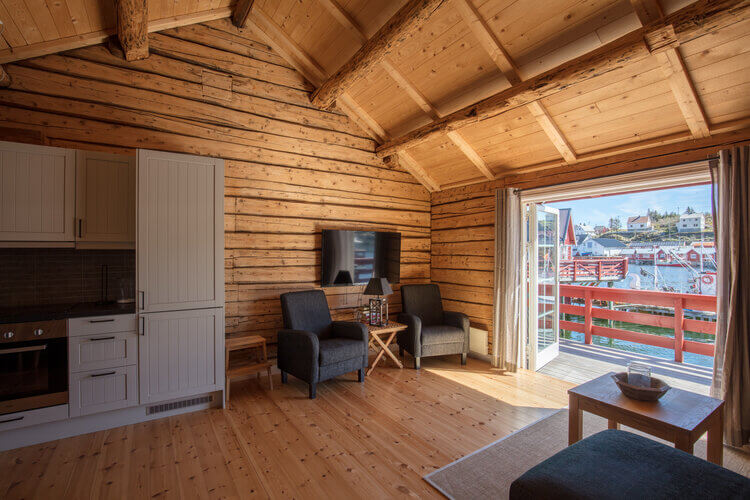 What's to love
Rorbuhotell has a little bit for everyone. If you are looking for design and comfort head for their hotel rooms. Assuming you are after views and fine food the restaurant and bar area are the place to be. If you are looking to sleep in a cute red rorbu then Rorbu's are your go-to accommodation.
The views from the balcony or the restaurant terrace are stunning and definitely a good place to relax after a full day of exploring the Lofoten Islands.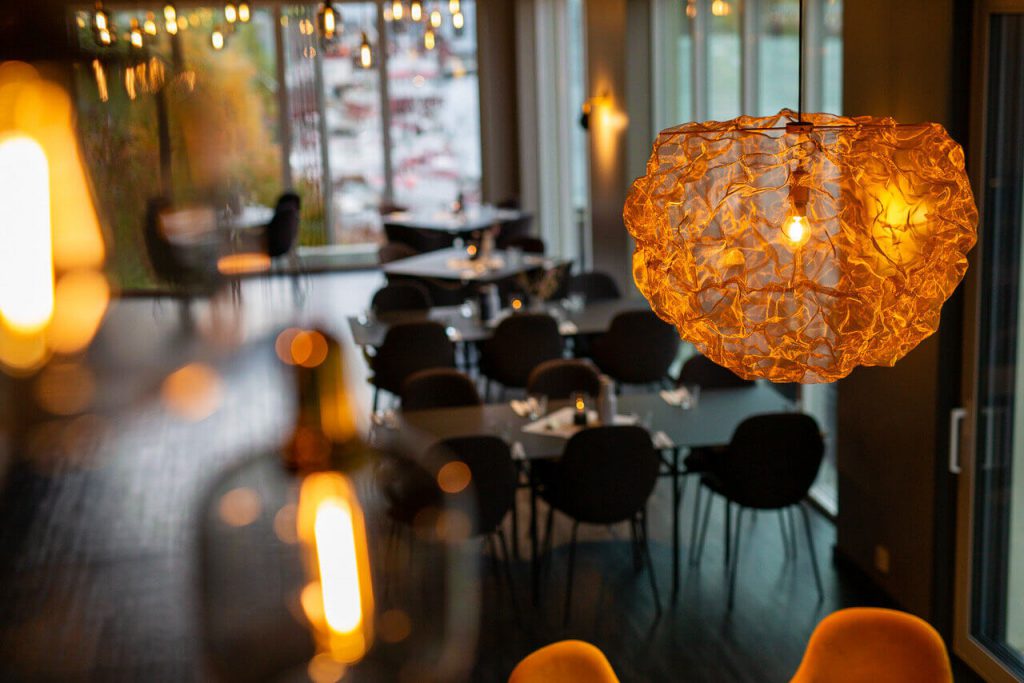 What can be improved
Following a typical Scandinavian fashion, the rooms were very bare, with the bed and bedside tables as the only decoration.
Adding some wall paintings or décor of some sorts could improve the warmness of the bedrooms.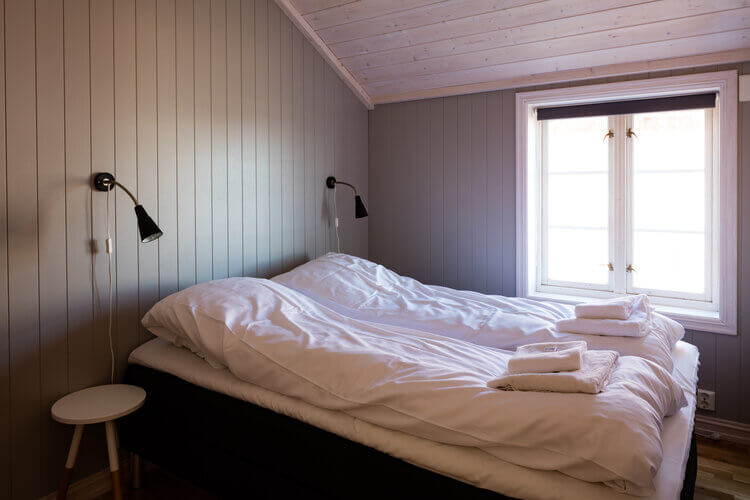 Have you ever stayed at a Rorbu cabin in Norway? Is it on your list of Sweet Dreams accommodations to go to?
Continue reading about Norway: