Is it possible to travel, sustainably? To find the right places to shop and go to? The right hotels to sleep in without having to worry about destroying the planet? I believe it is and I want to show you how, so that you can make the most of your travel experience knowing that you're visiting this beautiful place – guilt free.
We all know what to do in Cape Town. And, if you don't, you can check 10+ incredible things to do in Cape Town post and 5 epic places to enjoy sunset. But here's the sustainable guide to Cape Town for the thoughtful traveller who wants to contribute positively to the city, the digital nomad looking to maintain an eco-friendly yet long stay in the"Mother City".
You might also be the passerby who wants to pick the right hotel or, a South African local; it doesn't matter who you are – there are always ways to travel more sustainably.
In this post, we will focus on different filters – because there isn't a one-size-fits-all approach to sustainability. Some of the options will be vegan, plastic free, using renewable energy, etc. and some will tick only one or two of those boxes. Remember, this is fine too.
They are all contributing something good for our Earth – and adding them to this list just proves how we can all do our little part to contribute, whatever we do and wherever we are. Personally, I am very committed to a plastic-free life – and you will see more of that later in this article!
The Sustainable Guide To Cape Town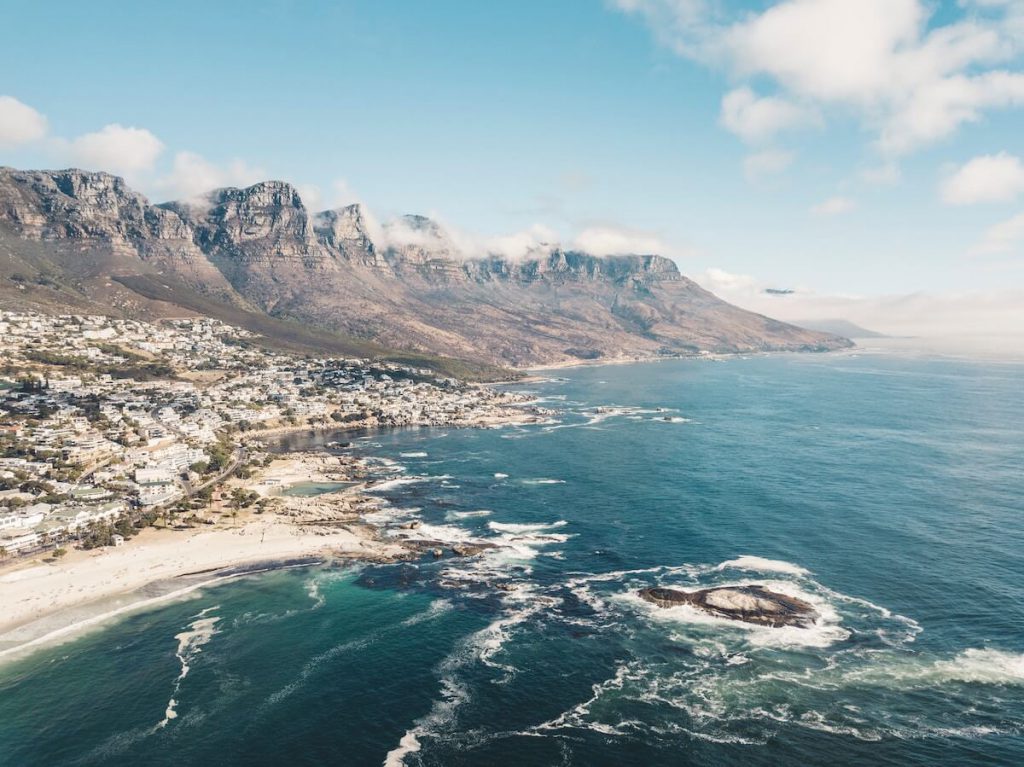 Sustainable transport options in Cape Town
Public transport is better for the environment than travelling solo in an Uber, for example. Busses, trains and taxis still have CO2 emissions but these transport a lot of people at a time. Cape town makes it especially challenging to do this, as the culture here is to drive everywhere by car. So, what are the options to help you move around more sustainably in the city?
Mini Taxis
Mini taxis are white vans that drive routes along the main streets around town. There are different routes for each group of taxis. The prices are set by a mini taxi association, all of them follow the same pricing guidelines, costing much less than an Uber or car trip. They drive on the main road and you can stop them wherever you want to get on by raising your hand. When you're inside, you'll pay in cash, and then tell them where you want to get off along the route. It's like public carpooling and works very well in the city.

It feels crazy the first couple times and I'd advise you to go with someone that does this often – just to get the hang of it. They run from early in the morning (about 4am) until quite late at night, but once it is dark I would recommend that you take an Uber instead – for your safety.
MyCiti bus
This transport service has different routes connecting the centre of Cape Town with its suburbs. They generally stay out of main roads to avoid traffic and cater to a different market than the mini-busses or mini taxis. To get in, you will need a card that you can buy on the following shops and the card needs to be topped up with money. It is a hop-on, top-off system.
Sightseeing Bus
The red double-decker busses offer tourists routes around the city and peninsula. They are also the first South African bus company that is carbon-neutral. They offset their emissions by buying credits from a composting company.
The Green Cab
The Green Cab is a taxi company that uses fuel polishers to help make the diesel cleaner and to reduce the pollution they release. The business also counterbalances emissions by planting trees. They offer point-to-point tours or transfers – but you'll need to booked in advance.
Sustainable shopping in Cape Town
When it's time to get cleaning products, house products or groceries, the below shops will help you consume in a more eco-friendly way:
Shop Zero, in Woodstock
This shop is plastic free and you can find food, kitchen supplies and other household items for you to choose from. You will also find all types of grains, soap and shampoo bars, stainless steel cups and cutlery. You can bring your own produce bag or container from home, weigh it at the store and fill it.
They have a great array of bamboo underwear for men and women, as well as plastic-free deodorant, sunscreen and soap. Inside the shop there's also a café that serves vegan food – and its delicious!
Nude Foods, in Zonnebloem
The first plastic-free shop in Cape Town. Their array of spices, grains and products is very impressive. You can get everything from nuts to rice and cumin – right through to legumes and olive oil. They have fresh veggies, personal care hygiene products and even dairy products made organically and packaged in glass, like yogurt, kombucha or even feta!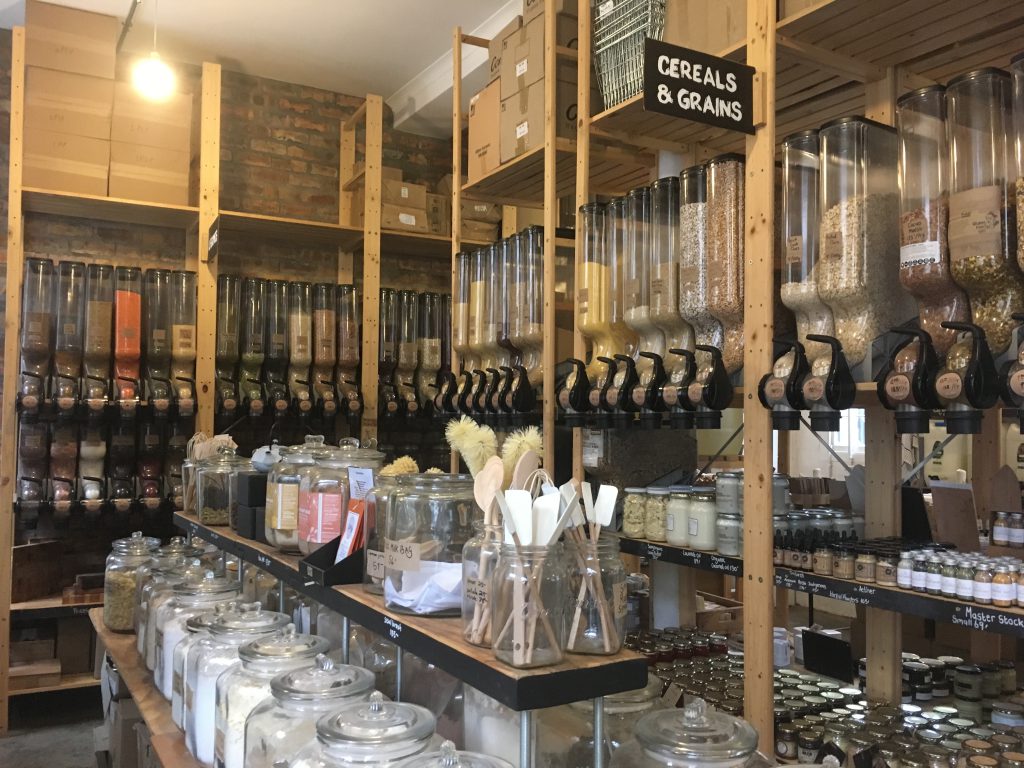 They have just opened a second shop in Newlands!
Faithful to Nature, Online
The first online shop in the world to allow the filter "plastic-free" – which is pretty cool right? They offer so many different products which can be delivered straight to your house or wherever you're staying. Just make sure to prepare for some delivery time.
Frankie Fenner Meat, different parts in town
This butcher cuts out the intermediaries to offer you meat that's sourced directly from the farmers and their staff try to use every part of the animal to not waste it. Their meat is always tasty and you can take your own containers to help reduce the impact of packaging
Oranjezicht Market
This well-known farmers market has become a trendy weekend activity, open Saturdays and Sundays. You will find vegetables, fruits, cheese and so many different stalls to get food. Some stalls use plastic packaged products but there are enough that will let you bring your own containers.

My latest favourite? The juice shop that serves sugar-free fruit juice in glass bottles – and when you are done you give them back and they clean them and re-use them!
The Neighbourgoods Market
This eclectic market happens every Saturday at the emblematic Old Biscuit Mill, and has a mix of food stalls and fresh produce with local artisanry. I find it more of a social event than getting stock for your kitchen, but it has some great vegetables on offer too.
Fish 4 Africa, Woodstock
The fish shop is located on Main Road in Woodstock and sells fish and sea food, as well as some herbs and sauces. they let you bring your own containers and you can get fresh sea without creating waste!
Sustainable dining in Cape Town
This list of restaurants and bars below which have different levels of commitment to local produce or plastic-free living. Let's see which restaurants care the most about what they serve:
Black Sheep Restaurant: most of their food is sourced locally from ethical farmers, reducing their footprint
Delaire Graff Restaurant: located in the Winelands this restaurant makes a commitment to use seasonal produce from local farmers, contributing to the local economy
Societi Bistro: the restaurant part of Societi offers locally sourced food when possible, even though some products come frozen from the Indian ocean (like prawns)
The Pool Roam at Oak Valley: they use free range meats and have a farm-to-fork focus
The Table at De Meye: they use produce from their own garden and locally source the rest of their ingredients for their 3-course menu
Farmer Angus: They provide free-range and healthy animals, to produce meat and eggs
Wild Peacock: They serve ethically farmed meats and always pick their fish fresh in the morning, ensuring a seasonal offering
The Restaurant at Waterkloof: The chef places an emphasis on using seasonal products and changes the menu as ingredients vary
Riverine Rabbit: The chef only works with seasonal, sustainable and locally sourced ingredients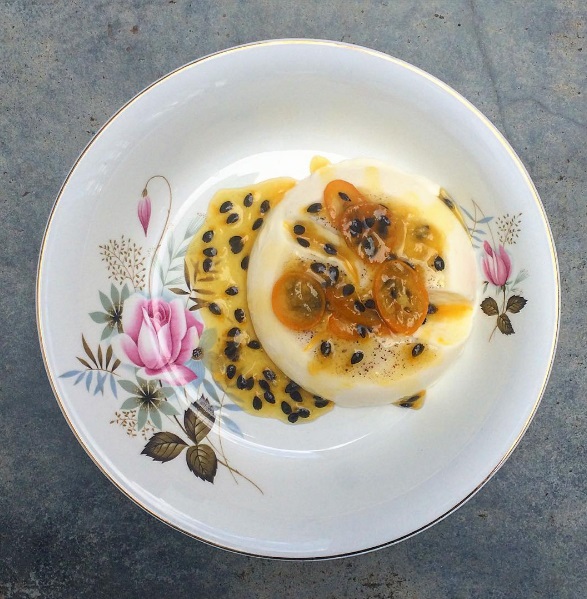 Sustainable accommodation in Cape Town
Searching for hotels with green initiatives proves difficult as you have to check each hotel's pages and see if they have any system in place for water, energy waste or food. The list of hotels below are all putting policies in place, to live in line with the Earth.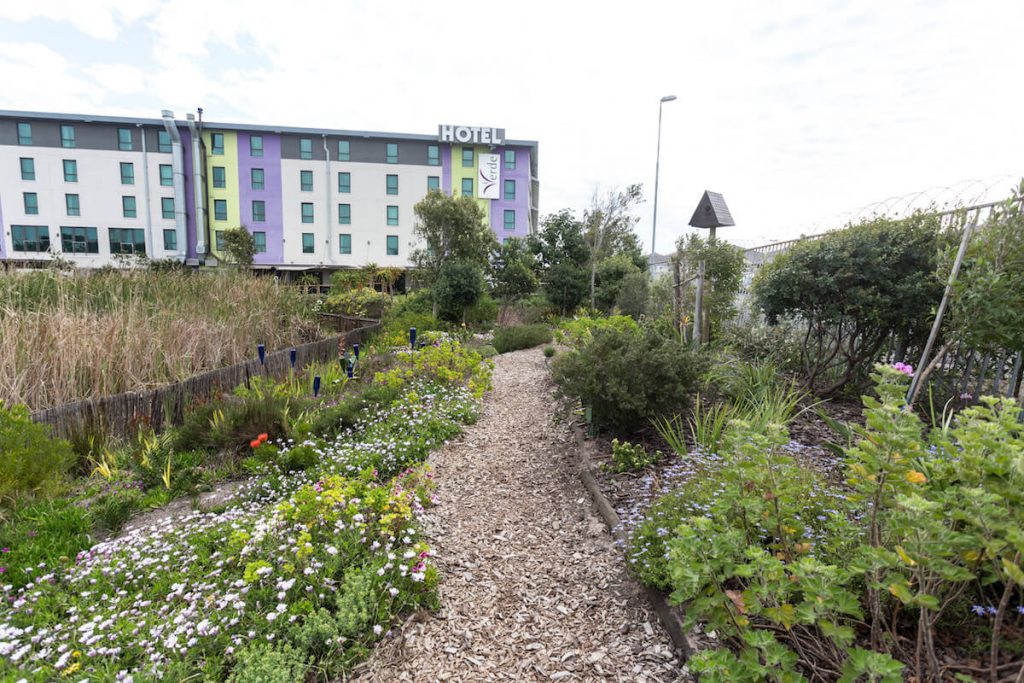 Hotel Verde Cape Town: this hotel, situated at Cape Town International Airport, was the first African hotel to offer 100% carbon-neutral accommodation. They also provide conferencing facilities. Their list of achievements is great and I wish more hotels would go to these lengths to apply some care for the planet!
Holiday Inn Cape Town: the IHG brand has four different levels of sustainability for their branches – despite the fact that only the first level, with 10 policies, is mandatory for each hotel. A sustainability level one is a good start but more emphasis is needed to impact sufficient change. So the Holiday Inn stands out in this way.
12 Apostles hotel & Spa: This 5* hotel has some water-saving policies in place and encourages their clients to change some behaviours with signs in the rooms. They promote local charities, and respect the local communities.
Mariner Guesthouse: the building was built with eco-friendly construction in mind so that natural light, good isolation and high ceilings create the right temperature in the rooms. They have solar geysers that deliver warm water to the whole house during the summer months. They also recycle, use LED bulbs, and washing machine and dishwasher powders – they rock!
Grootbos: this hotel outside of Cape Town preserves the ecosystem in the property fiercely. They own a foundation uplifting the local communities and support small businesses in the area, making them hotels suppliers. Most of their food is grown in-house.
The Backpack hostel: This hostel is located in the city centre has an impressive list of accomplishments that make it a greener business. Including but not limited to, vegetable waste feeding worm farms, offering biodegradable cups, recycling throughout the company, and using glass bottles to offer tap water for guests, as water bottles aren't supplied.
Sustainable activities in Cape Town
Cape Town has different things to see and do while you are in the city. Is there a way to enjoy the city to the maximum while having a low impact? Absolutely! Here are just some of the sustainable options:
Hiking
The Mother City is surrounded by Lion's Head, Table Mountain and Devils Peak. These three peaks alone have more than 15 different routes to traverse. Spend your time breathing in fresh air, climbing to a higher viewpoint and enjoying the views.
If you don't want to do "high/long" hikes, there are different hiking paths and trails in the Newlands forest, Kirstenbosch Botanical Gardens or Rhodes Memorial that are shorter. If you are up for a full day mission there are a number of natural areas surrounding the city centre with hiking paths available for all fitness levels.
Rent a bike in the Winelands
Sign up for a fun bicycle tour, where you will discover different wineries and bike between them (hint: you can have some wine as long as you remain coordinated!)
Walking tours
There are different ways to do a walking tour in Cape Town. For those of us who want it organised, you can hire a guide to walk you around the main areas in the CBD and surrounds, ff you are looking for the most cost-effective way. In a group you can also check out the daily Cape Town free walking tours. And finally, there's the free walking tour of central cape town that can be downloaded online.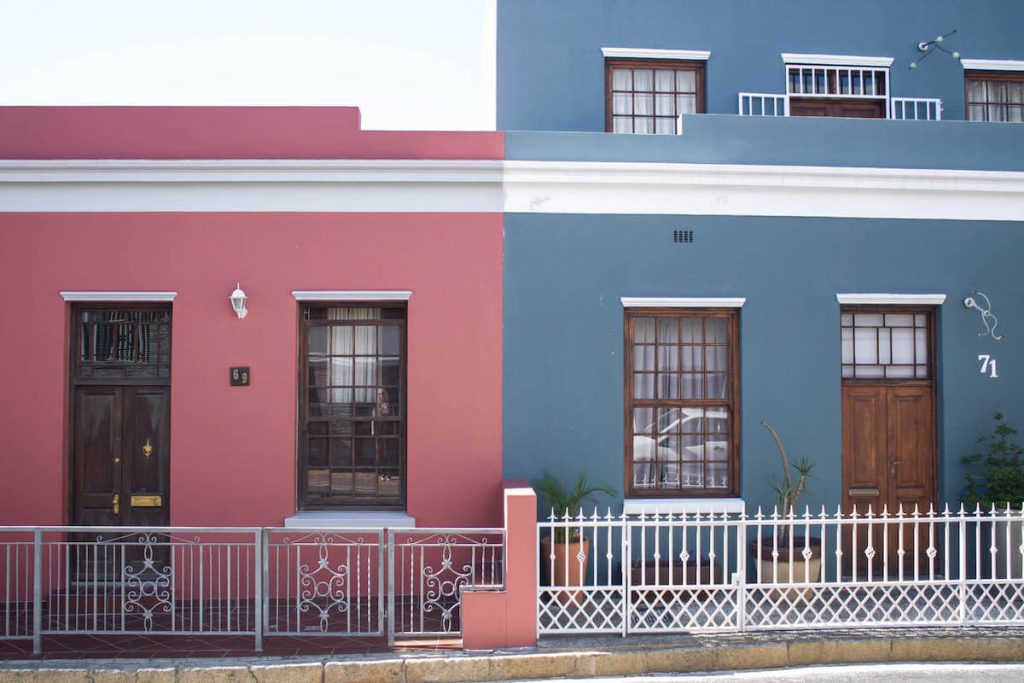 Greenpop
This association has a foundation for connecting humans with the Earth. They also have a non-profit that's dedicated to planting trees where they are needed. Greenpop has helped plant more than 100,000 trees in Southern Africa with their initiatives, as well as fruit and flower gardens. They have a couple of festivals during the year where people can sign up to go plant trees for a weekend. How's that for a different activity?
SANParks
Go on a national park day trip to any of the surrounding SANParks options like the West Coast or Cape Agulhas. They all protect and preserve flora and fauna, and the entry fee helps support their conservation practices.
Other ways of being sustainable in Cape Town
Waste –ed: they collect personal plastic bottles filled in with plastic to make eco bricks and use them for projects (like building schools). If you are a company you will have to contact them directly.
SASSI: the South African Sustainable Seafood Initiative has a great chart to show you which fish are endemic to the area (and good to get) and which come from far that you should avoid. They have differentiated the types in 3 colours. Green for good, orange for mostly avoid and red for always avoid based on sustainability. It includes both fish and other seafood.
Edible Co: get a veggie box delivered to your house or office. Their produce is ethically and locally sourced.
And if you don't feel drawn towards ANY of the options presented above, well, you can still make a change. Try to cut down on take away food (plastic), refuse the straw (even on your 4thdrink, yes) and carry a cloth bag in your bag so that you don't need to use plastic options.
Small changes make a difference to our Earth, one at a time. Start making a change slowly to make it easier and more enjoyable for yourself.. If you'd like to know how to implement a more sustainable way of travelling beyond what's already been mentioned, you can check out 10 easy actions you can take to be a responsible traveller.
Let me know if you know of any suggestions that should be added to this list. This is an ever-growing list that I plan to keep updated as I make new discoveries! If you are a shop, hotel or tour operator implementing sustainable ideas shoot me an email to be included!